from now through december 16, 2019, the national art center, tokyo presents a monumental exhibition that expresses the 'universal essence' of cartier — a curious sensibility, detecting the trends of the times; a spirit of openness, and the desire to pursue the ultimate in beauty. to express this creativity, 'cartier, crystallization of time' articulates the beauty found in cartier creations across time. while the exhibition focuses on contemporary works from the 1970s onward, it freely moves between various eras, tied together by numerous creative threads that — when unraveled — can be traced back generations.
the exhibition has been designed by new material research laboratory (NMRL), a studio founded by hiroshi sugimoto and tomoyuki sakakida. in spite of its name, the architectural firm examines not only the materials and techniques common in contemporary design, but also those from ancient and medieval eras.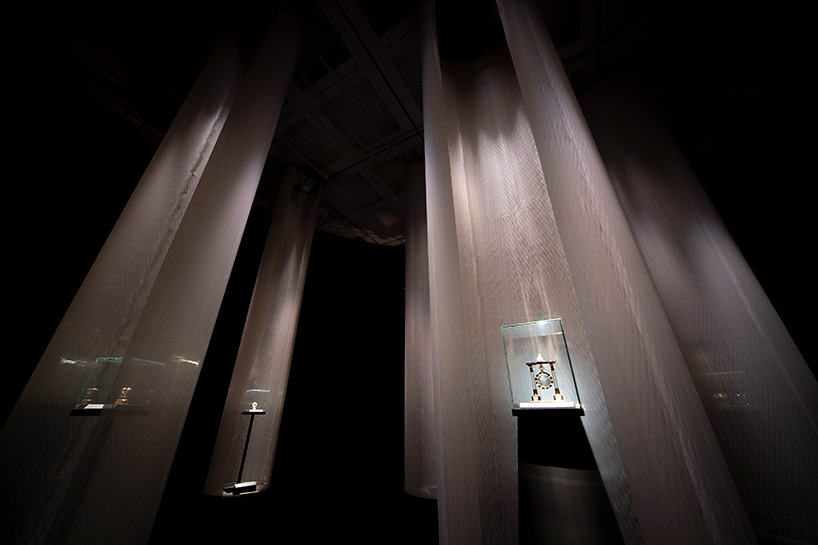 prologue: space of time
new material research laboratory (NMRL)
© N.M.R.L./ hiroshi sugimoto + tomoyuki sakakida
photo: yuji ono
'humans became self-aware when they realized the power and appeal that gems and stones possess,' says hiroshi sugimoto, of NMRL, in thinking about the exhibition design concept. 'animals show no interest in stones, no matter how beautiful. only humans discovered the beauty in stones, especially stones that have crystallized over billions of years, and that beauty acquired value. possession of a beautiful stone meant possessing control over the universe, and eventually, it became the mark of kings. matter goes through a process of purification over many, many years. hidden inside the bedrock, it purifies, becoming ever more transparent. perhaps humans perceived in that purification process dreams of their own purification. gemstones remain asleep deep in the earth. only a tiny percentage of those gemstones allow humans a glimpse of their mystery. we chance upon those gems when we delve into the depths of the earth. this kind of installation is fitting for this exhibition. at the entrance of the venue, a giant clocktower that is over one hundred years old, counts time backwards. this symbolizes a journey back in time to the origins of matter.'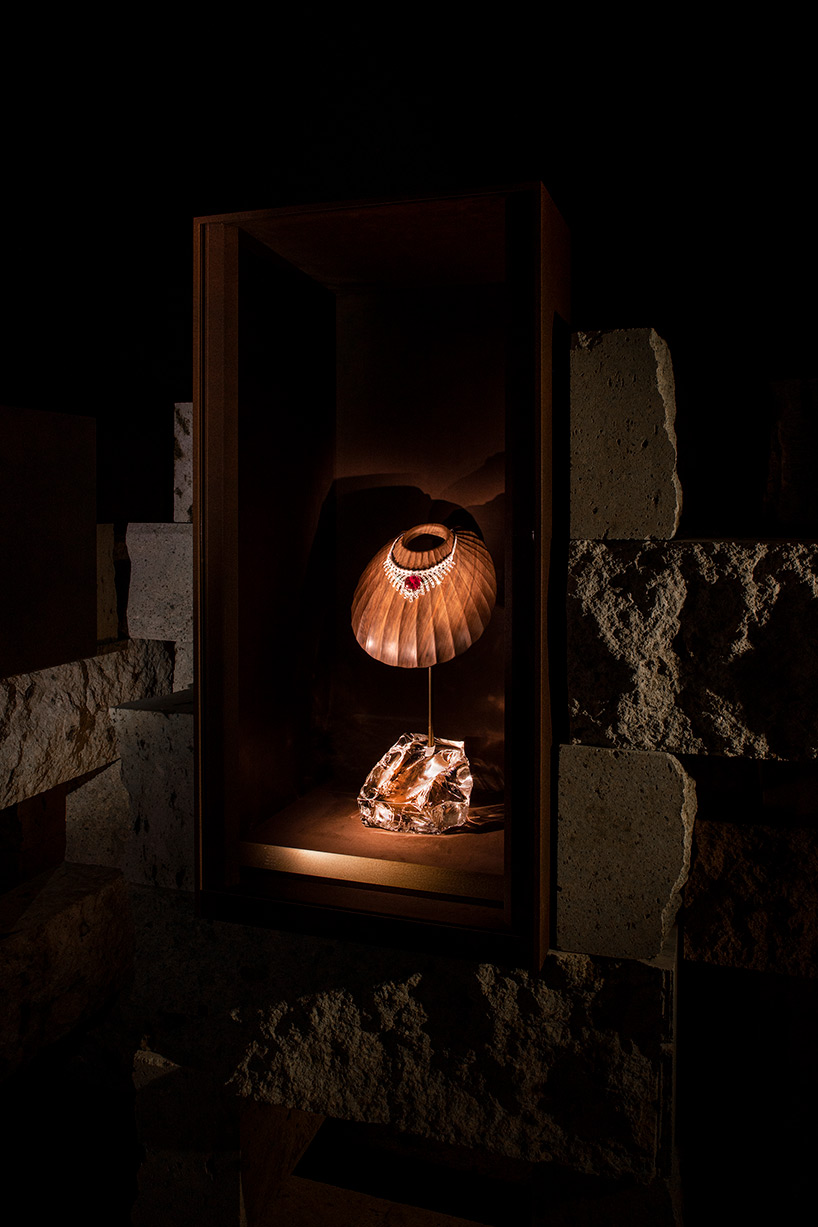 chapter 2: forms and designs "necklace"
new material research laboratory (NMRL)
© N.M.R.L./ hiroshi sugimoto + tomoyuki sakakida
photo: yuji ono
the exhibition 'cartier, crystallization of time' explores the innovative world of the luxury maison through the three 'chapters', presented along the axis of time: material transformation and colors; forms and designs; and universal curiosity. gemstones formed over vast periods of time and designs highlighting the skills of cartier artisans are exhibited with open boundaries between past, present and future. this layout shows the potential of materials to reveal the secrets of the beauty of cartier — a brand which continues to honor its heritage, and simultaneously breathe new life into the world of jewelry.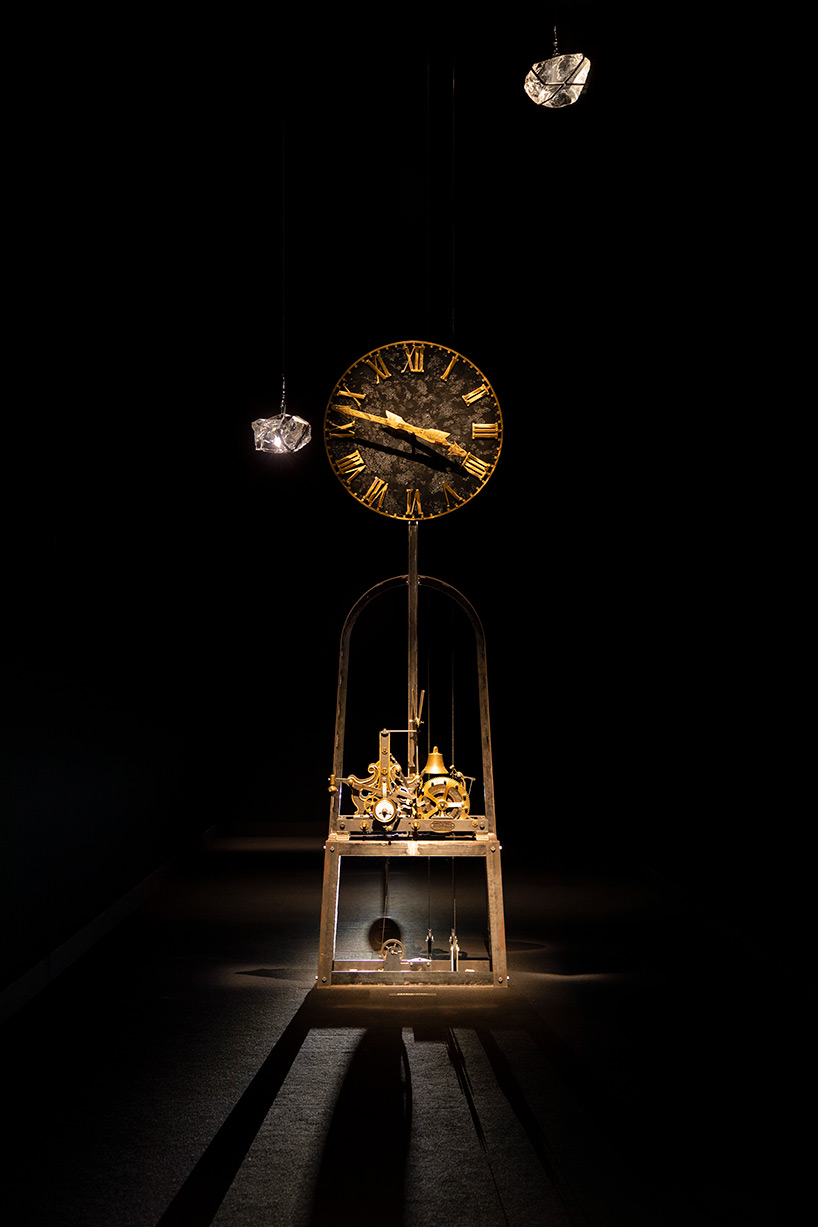 time reversed, hiroshi sugimoto, 2018
mixed media (restored antique clock from 1908 altered to turn counterclockwise by the artist [manufactured by fontana cesare, milan])
private collection
© sugimoto studio / courtesy of N.M.R.L.
for the first time ever, cartier focuses an exhibition on the designs of contemporary pieces. these works are exhibited together with the pieces from the cartier collection of historical items. the show also marks a rare and precious opportunity for visitors to appreciate many privately-owned works from around the world that are usually hidden from the public eye. these privately-owned pieces were carefully selected for the exhibition, and account for about half of the approximately 300 works on view.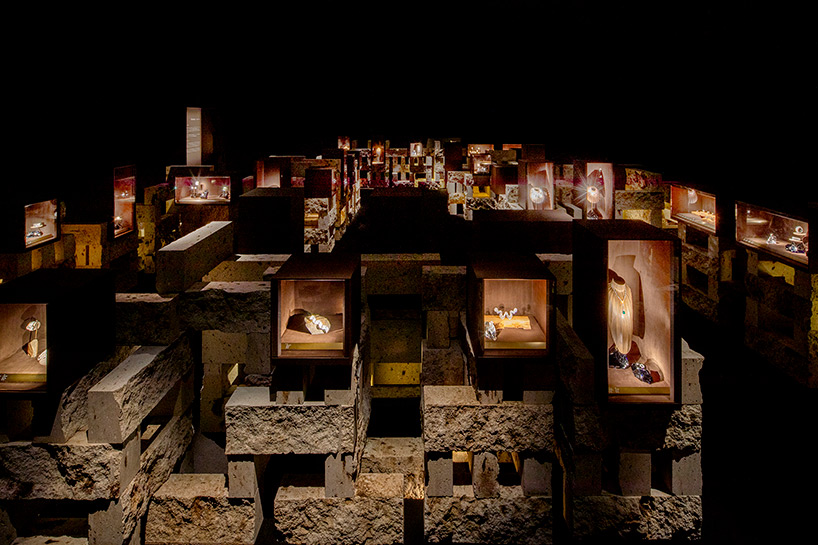 chapter 2: forms and designs
new material research laboratory (NMRL)
© N.M.R.L./ hiroshi sugimoto + tomoyuki sakakida
photo: yuji ono
the introduction to the exhibition serves as a preface to the concept of 'time', focusing on the mystery clock and prism clock — emblematic pieces of cartier's artistry, creativity, and techniques. as a symbol of the cartier style that transcends time, the space displays a collection of technically unique mystery clocks, taking visitors back in time. in the areas that link the space of 'time section' and the individual chapters, treasure pieces are placed alongside japanese antiques selected by hiroshi sugimoto, in an arrangement that is exclusive to the exhibition.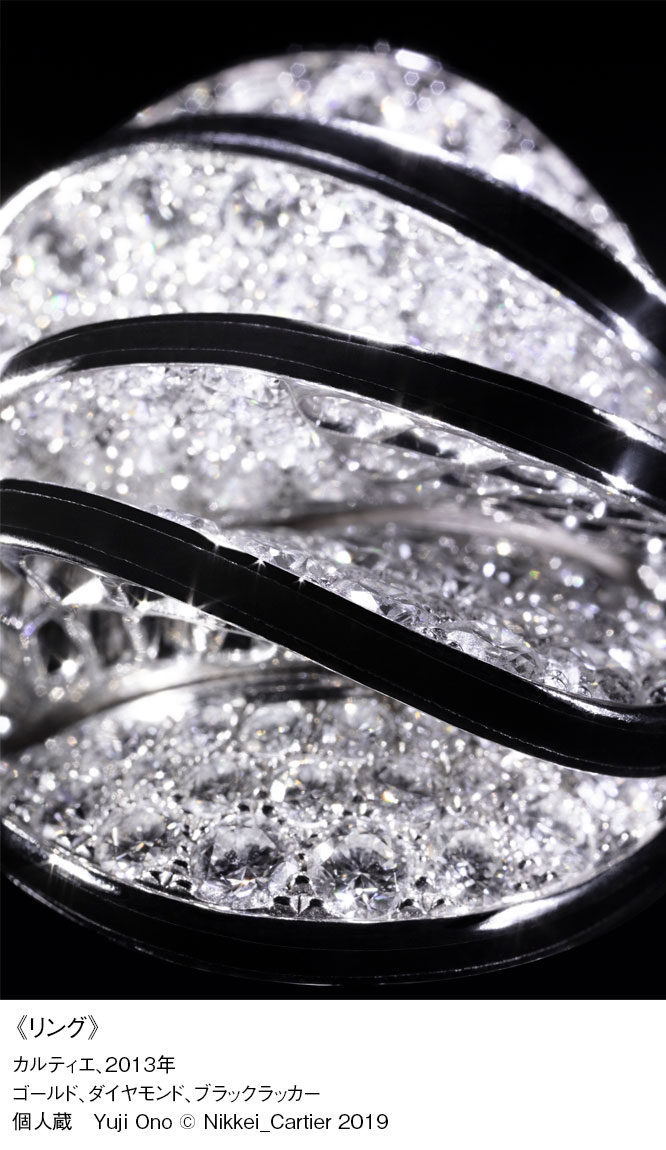 ring
cartier, 2013
gold, diamonds, black lacquer
private collection
yuji ono © nikkei_cartier 2019
'curiosity about colors, materials, form, design and culture is the driving force behind cartier's ongoing quest,' concludes tomoyuki sakakida. 'humans and human civilization are also on a quest as we head into the future. with this exhibition, our aim was not to portray the jewelry business as an object of adoration and envy; what we wanted to express through the configuration of space was the beauty of form, color and materials, the powerful aesthetic impact of craftsmanship, and the love of culture that serves to connect our past to our future. now, at this moment within the vastness of time, we all have an important role to play in the task of cultural accretion.'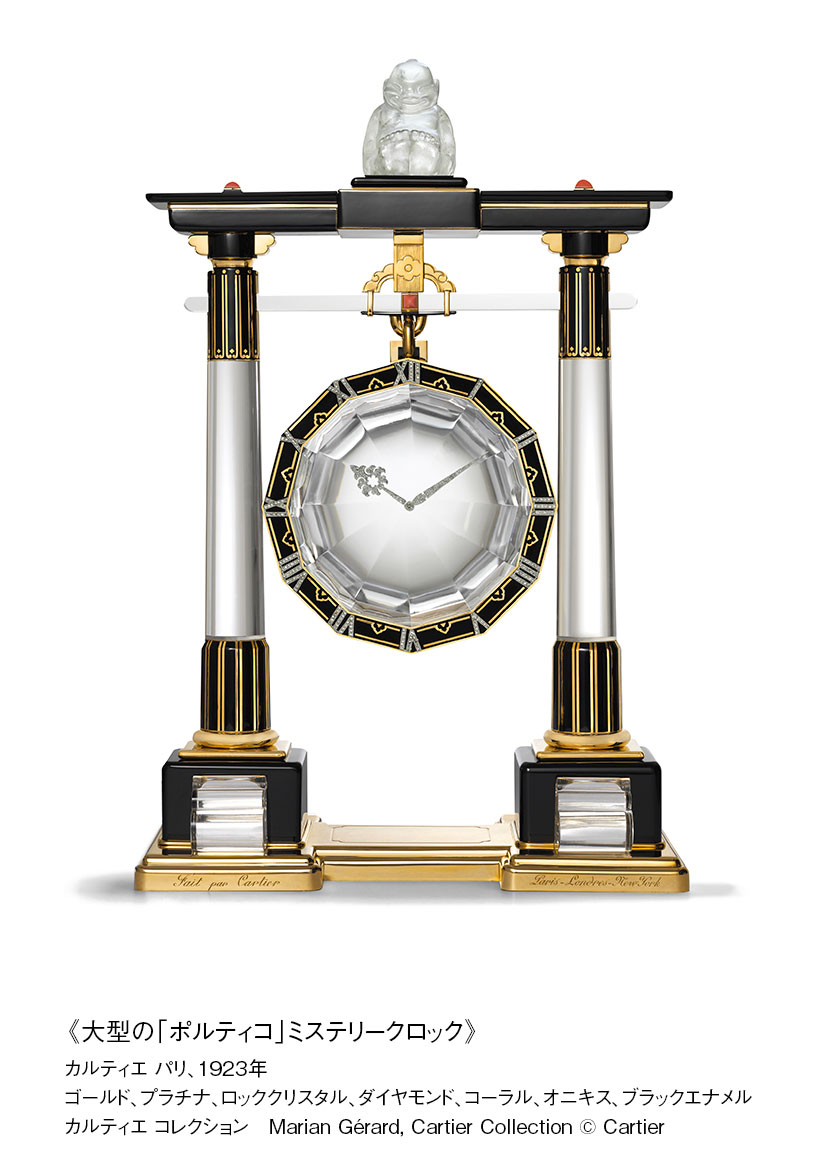 large portique mystery clock
cartier paris, 1923
gold, platinum, rock crystal, onyx, black enamel, coral, diamonds
cartier collection
marian gérard, cartier collection © cartier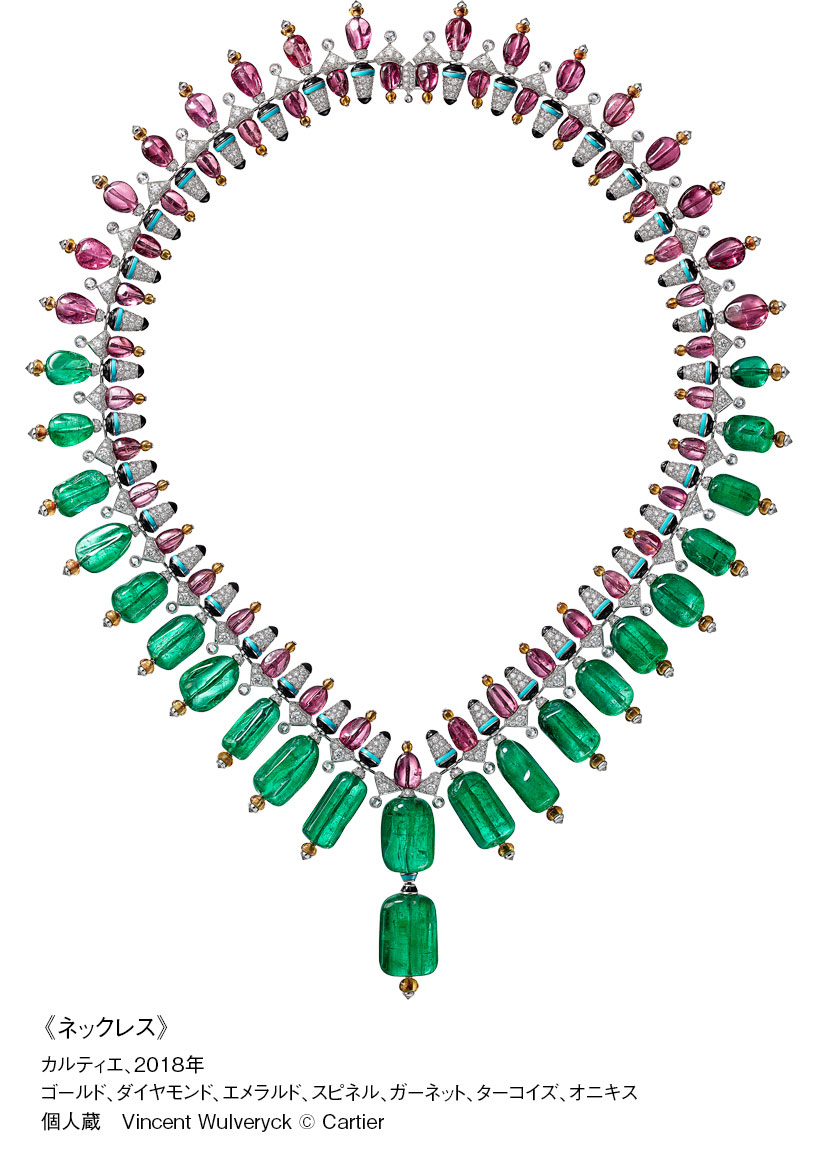 necklace
cartier, 2018
gold, diamonds, emeralds, spinels, garnets, turquoises, onyx
private collection
vincent wulveryck © cartier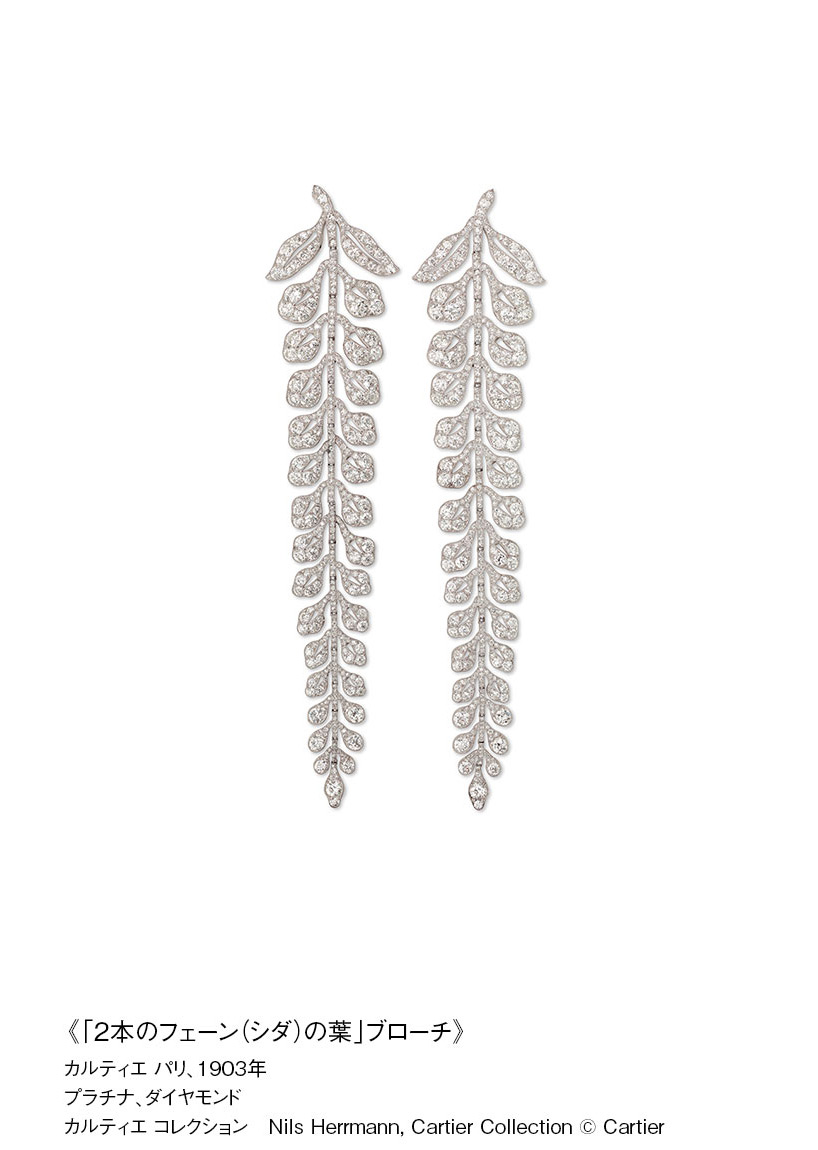 two fern spray brooches
cartier paris, 1903
platinum, diamonds
cartier collection
nils herrmann, cartier collection © cartier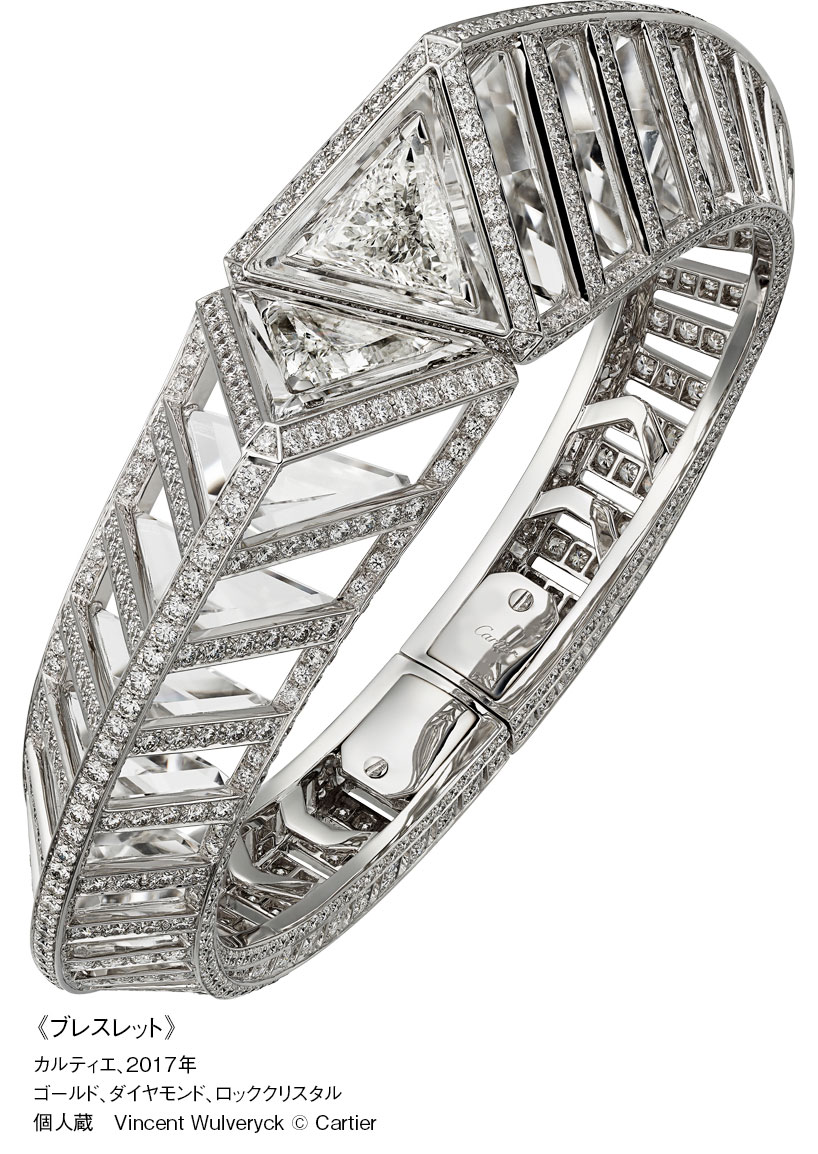 bracelet
cartier, 2017
gold, diamonds, rock crystal
private collection
vincent wulveryck © cartier


bracelet
cartier, 2014
gold, diamonds, onyx, emerald
private collection
vincent wulveryck © cartier
exhibition info:
title: Cartier, Crystallization of Time
dates: october 2 – december 16, 2019
closed: tuesdays
opening hours: 10:00-18:00; 10:00-20:00 on fridays and saturdays — last admission 30 minutes before closing
organized by: The National Art Center, Tokyo; Nikkei Inc.
with the special cooperation of: Cartier
with the support of: Embassy of France / Institut français du Japon
with the sponsorship of: TAISEI CORPORATION ; YAMAGEN CO.,LTD
with the cooperation of: Kawashima Selkon Textiles Co., Ltd. ; Utsunomiya City / Oya Stone Material Cooperative Union; Geo Nexus Co.,Ltd.; SALIOT; THE EUGENE Studio
exhibition design: New Material Research Laboratory
jun 04, 2020
jun 04, 2020
jun 02, 2020
jun 02, 2020
jun 01, 2020
jun 01, 2020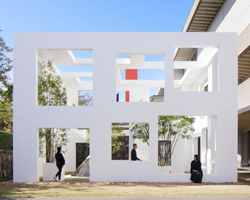 may 28, 2020
may 28, 2020
may 21, 2020
may 21, 2020
may 21, 2020
may 21, 2020
feb 05, 2018
feb 05, 2018
oct 31, 2017
oct 31, 2017
oct 25, 2017
oct 25, 2017
a diverse digital database that acts as a valuable guide in gaining insight and information about a product directly from the manufacturer, and serves as a rich reference point in developing a project or scheme.