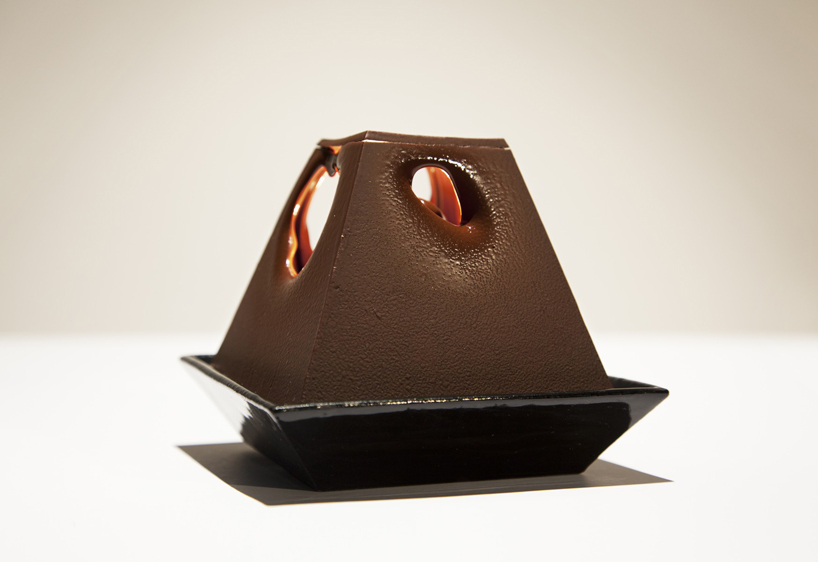 feb 06, 2013
chocolate lamp by alexander lervik at stockholm furniture fair 2013
'lumière au chocolate' by alexander lervikimage courtesy alexander lervik
through delicious means, swedish designer alexander lervik, has created 'lumière au chocolate' – being presented at the stockholm furniture fair 2013and produced by scandinavian LED specialists SAAS instruments. through the warmth of the bulb, the chocolate casing slowly melts as the heat penetrates and thaws the toothsome material. holes slowly develop, giving way to the glow of the light – inciting a sense of curiosity and, of course, hunger. the form of the design was based on extensive testing involving the melting process to achieve an outcome where after roughly 15 minutes the chocolate melts down and then solidifies into chunks.
lervik says of the work:
'the lamp was initially cube-shaped, but once we determined how chocolate melts together we modified the shape to resemble a cut-off pyramid,I find it poetic, with complete darkness at first and then a tiny ray of light penetrates the dark chocolate'.
the lamp switched offimage courtesy alexander lervik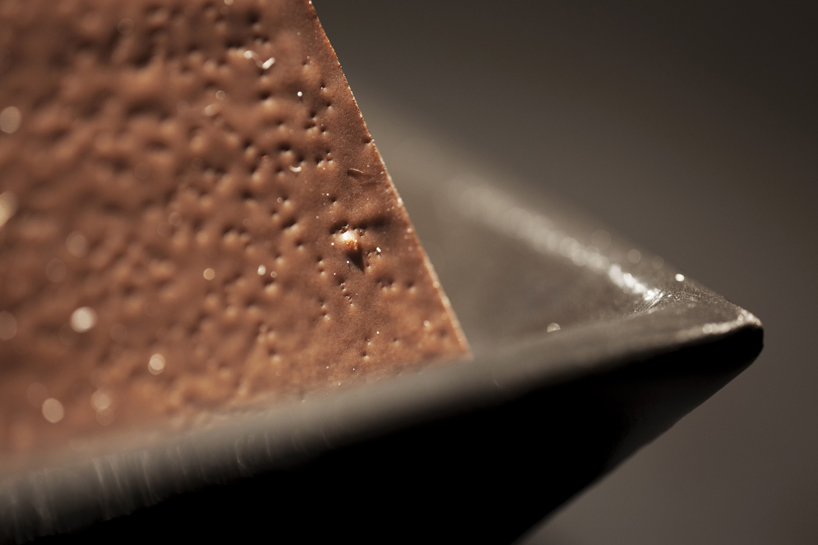 a detail of the chocolate structureimage courtesy alexander lervik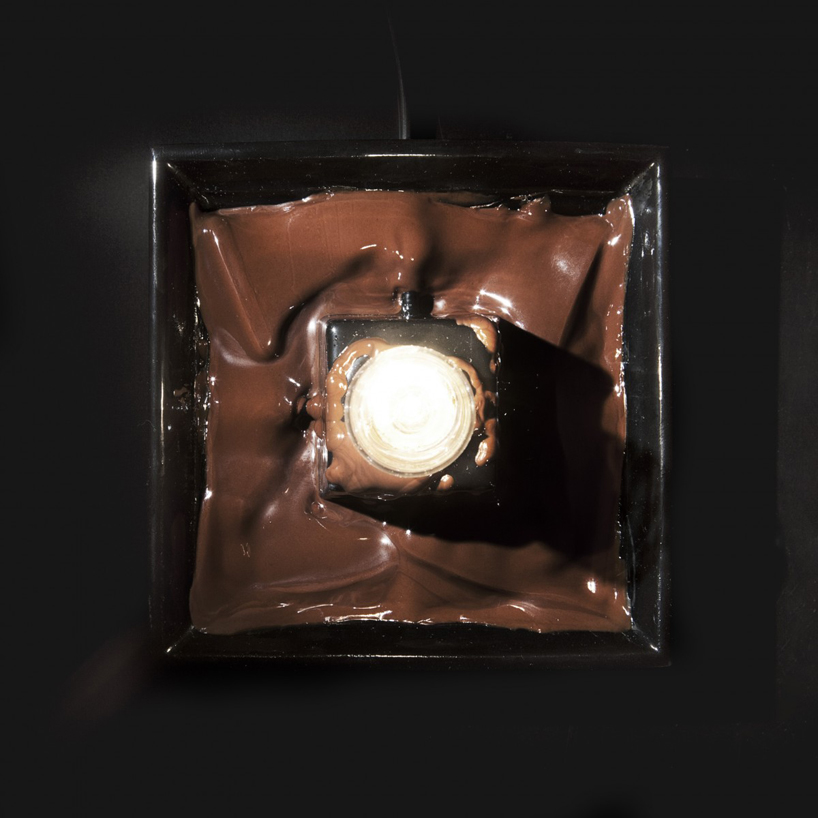 through the warmth of the bulb, the chocolate casing slowly melts as the heat penetrates and thaws the toothsome material. image courtesy alexander lervik
image courtesy alexander lervik
a video demonstrating the delicious melting 'lumière au chocolate'
video courtesy alexander lervik
feb 06, 2017
feb 06, 2017
feb 10, 2011
feb 10, 2011
feb 11, 2010
feb 11, 2010
feb 10, 2015
feb 10, 2015
feb 02, 2015
feb 02, 2015
jan 15, 2015
jan 15, 2015
aug 02, 2013
aug 02, 2013
mar 13, 2013
mar 13, 2013
mar 02, 2013
mar 02, 2013