dec 24, 2012
christmas baking zieta rising metal hot pins
christmas baking – zieta rising metal 'hot pins'
developed using his innovative FiDU technology oskar zieta has created some festive decorations which you can create right at home.
the recipe:1. choose 220g of the best piece of metal and roll it into a thin sheet under 1mm thick.2. use a laser cookie cutter to create patterns of your choosing and weld them together.3. add the filling in the form of our secret potion and seal the cookie before baking.4. preheat the oven to 200 ºc and carefully place the hot pin on a baking tray.5. bake for 20 minutes and then carefully remove using protective baking mitts.6. allow to cool for at least 15 minutes before touching the hot pin – it may burn you, it is literally very hot!
the 'hot pins' are created by welding two sheets of metal together and deforming them through inner air pressure via a compressor (your oven).users receive the designs flat-packed and sealed, and simply have to place the hot pins in the oven at a temperature of 200 degrees celsius,transforming the pieces into bulbous three-dimensional shapes.
baked metal 'hot pins'
drying paint 
hot pins drip drying
dip painting the pieces
3D risen metal 'hot pins'
the pieces in their two-dimensional forms
the two-dimensional metal parts ready for baking
'hot pins' rising into shape
mar 28, 2015
mar 28, 2015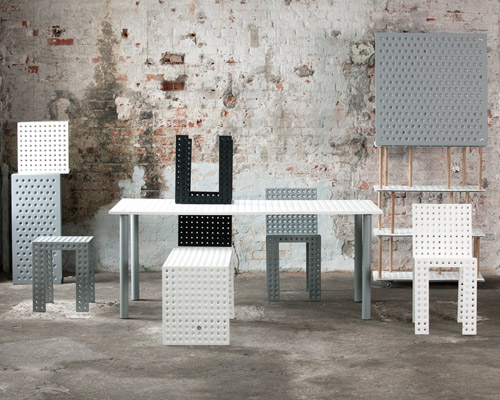 may 28, 2014
may 28, 2014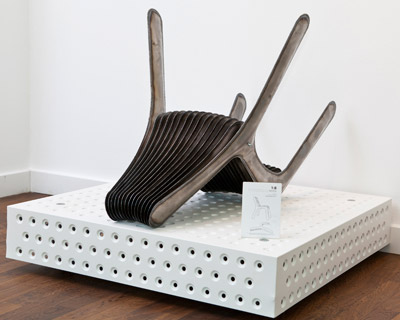 jun 20, 2013
jun 20, 2013