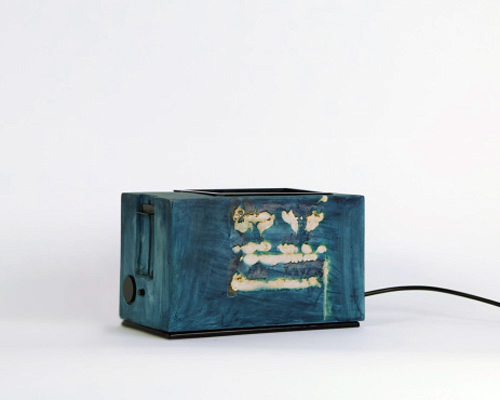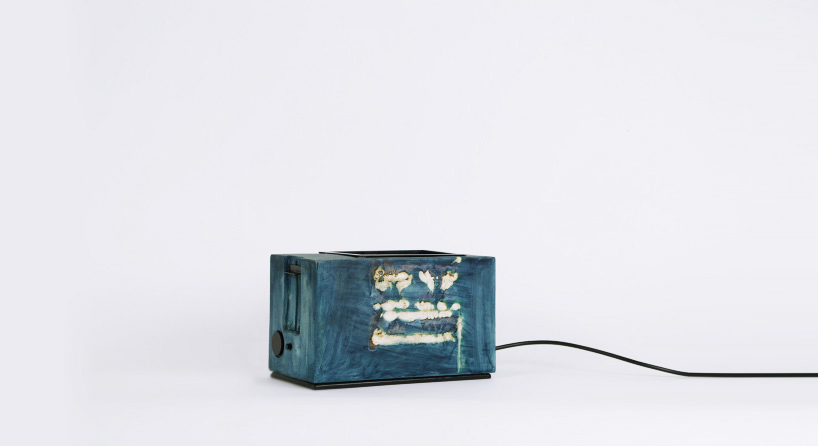 jun 18, 2014
cindy strobach prints with electricity to reveal the inside of electronic objects
cindy strobach prints with electricity to reveal the inside of electronic objects
all images courtesy of cindy strobach

electronic circuits have long been designed with function in mind, keeping all of the encrypted complexities obscured from view, hidden within a white plastic shell. london-based designer cindy strobach wanted to visualize these intricate mechanisms in color, communicating a computerized object's inside to the outside. for her MA graduate presentation at the royal college of art, she has printed with electricity onto a silk material, creating a visual language that simulates an x-ray-like image, which she uses to reveal the internal structural components of a toaster and speaker. the project 'electro colour' adopts an organic dye formed from red cabbage juice, which materializes the innermost technicalities of quotidian, machine-driven product designs and technologies we are exposed to every day.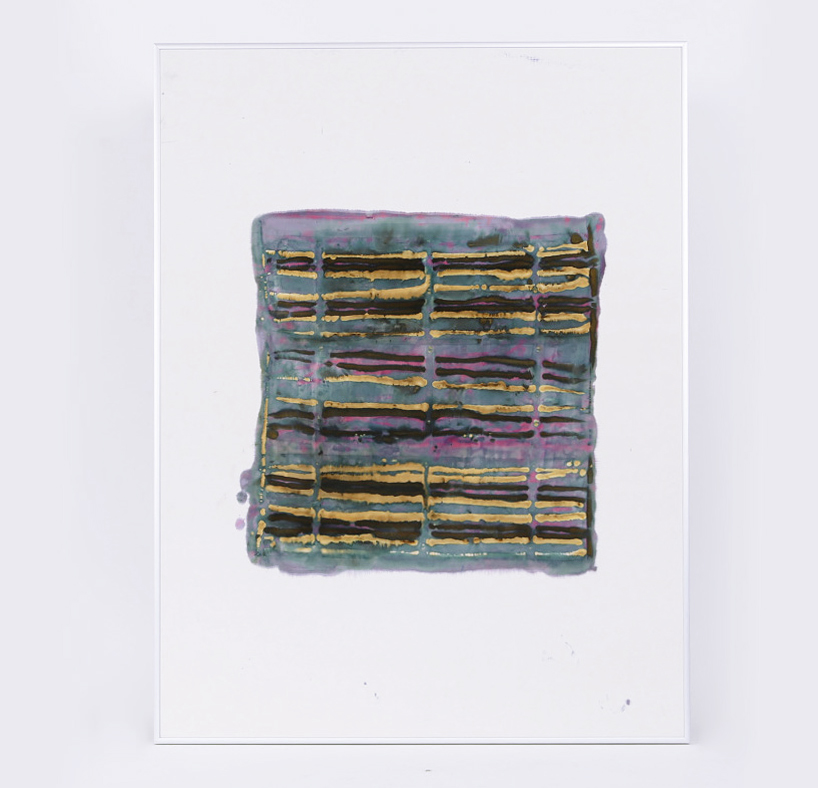 the chemical reaction of the toaster is formed from red cabbage dye
the printing process builds upon the principle of electrolysis of water — this describes the decomposition of H2O into oxygen and hydrogen gas when an electric current is passed through. strobach has replaced the water with organic red dye, which allows the technique to be visualized in color. staining a piece of silk with the juice leaves a vibrant, monochromatic square of saturation on the canvas. the fiber sheet is carefully laid on top of the internal circuit board of the toaster and speaker — two of the household devices used in the design experiment — and hooked up to a negative and positive electrode. the negative electrode becomes alkaline and the positive becomes acidic. the electric current that passes through the silk mutates the color into multiple tones: yellows, blacks and blues are born from the chemical reaction.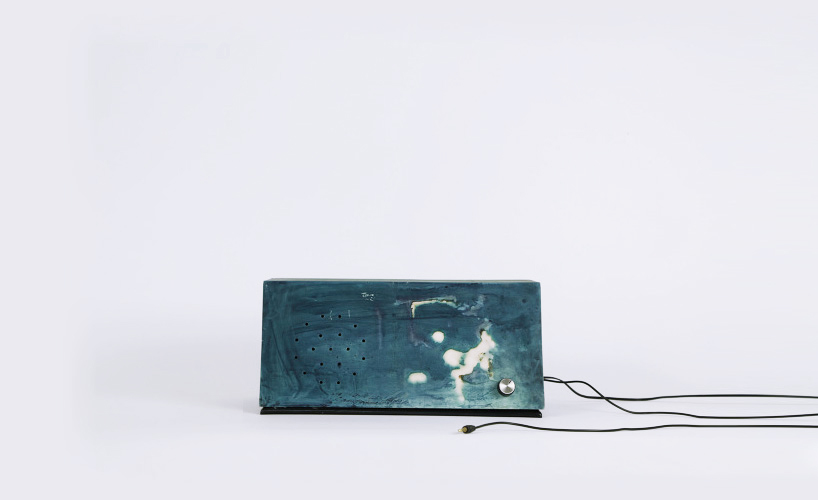 the print is applied to a ceramic framed speaker
on their own, the resulting 'paintings' are framed as a expression of both the process and the practice. the hues that are formed by the electric reaction indicate the innermost mechanisms that are never seen, bringing a new sense of understanding to the everyday product designs and technologies we use on a daily basis. ceramic molds of a toaster and speaker have been applied with the printed silk fabric, revealing their encrypted parts through the colored canvas.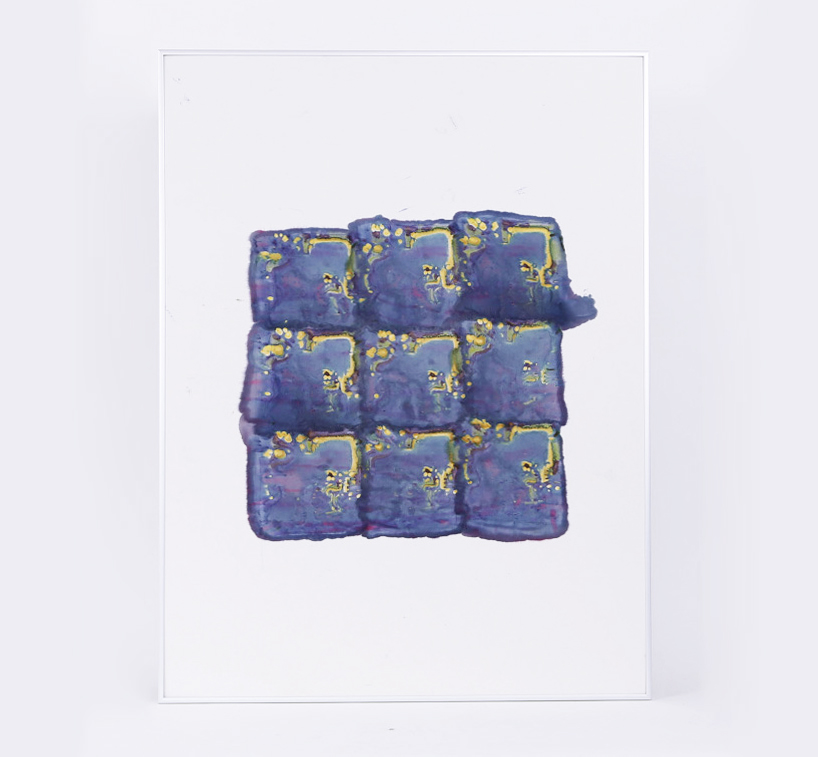 the speaker's internal parts are highlighted by the dyeing process

electro colour
video courtesy of  zündi xtra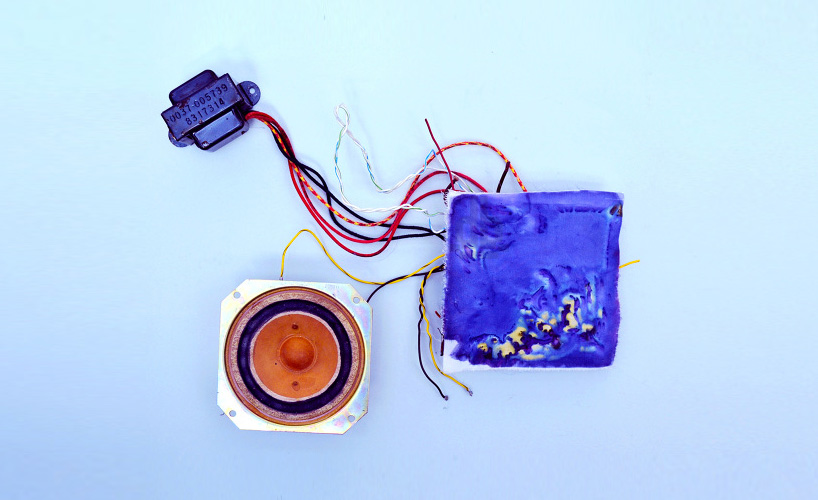 process photos indicate the transformation of color caused by the electric current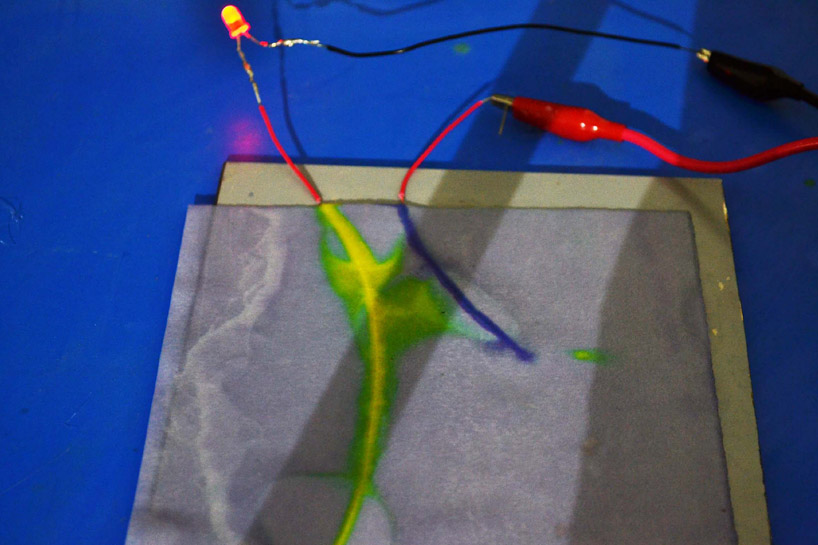 the chemical reaction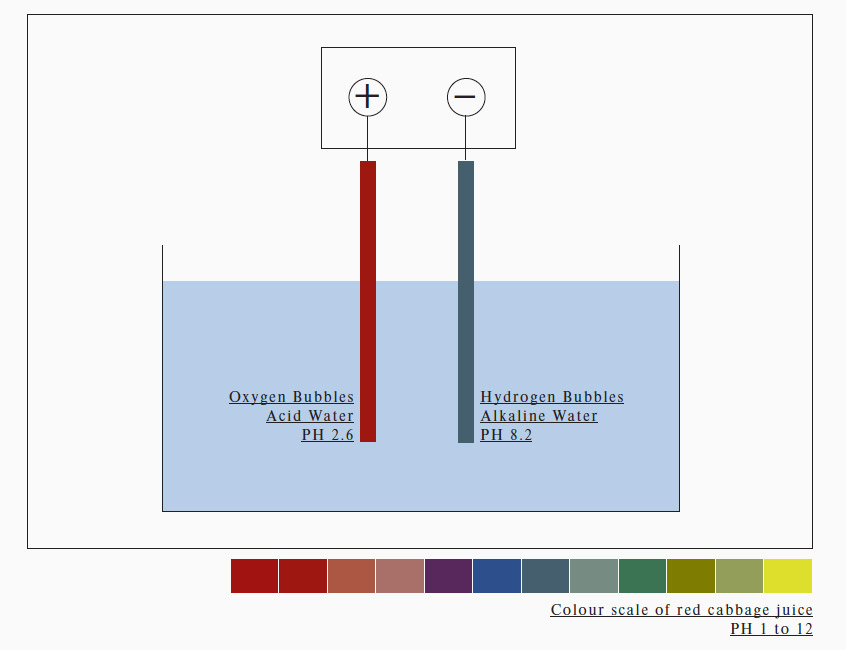 the chemical process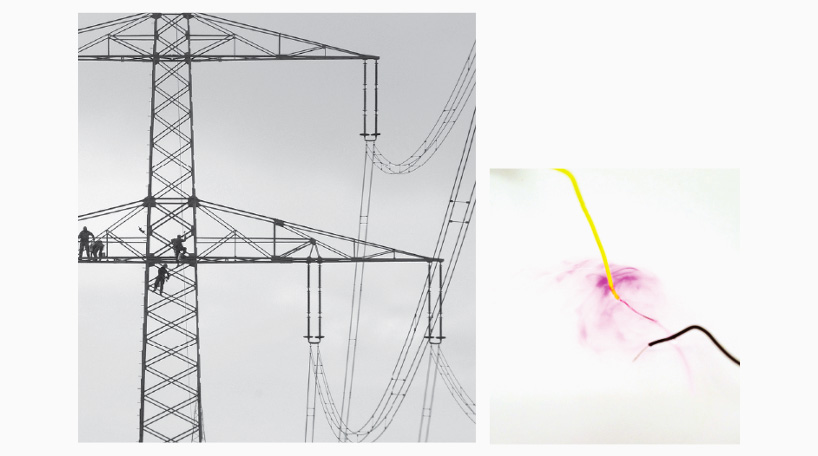 the project draws inspiration from electricity cables and scales them down to household objects
a diverse digital database that acts as a valuable guide in gaining insight and information about a product directly from the manufacturer, and serves as a rich reference point in developing a project or scheme.