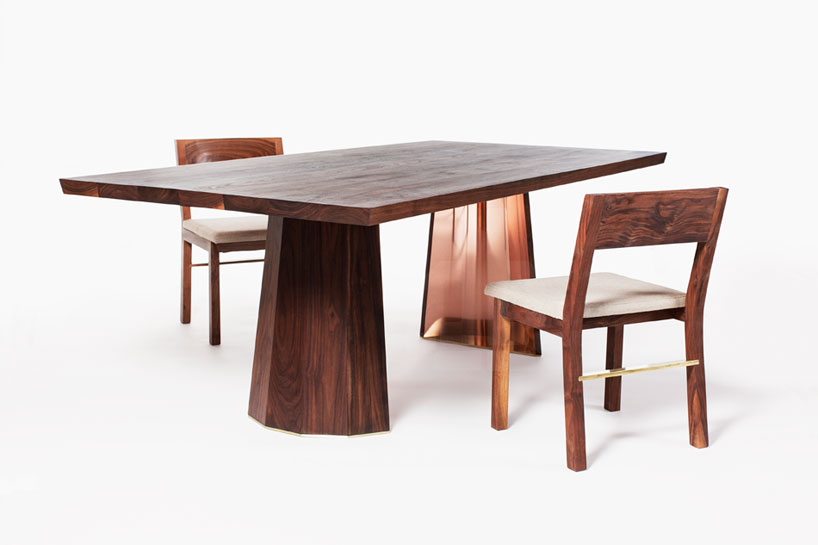 oct 10, 2013
commune designs debut furniture collection for environment
commune designs debut furniture collection for environment
photo by spencer lowell
commune debuts its first furniture collection, in collaboration with environment. comprised of a chair, dining table, coffee table, mirrors, sofa and daybed, the los angeles studio wanted to present a cohesive group of designs for domestic living that exuded their (and environment's) love for the california lifestyle–a display of quality craftsmanship and sustainable living.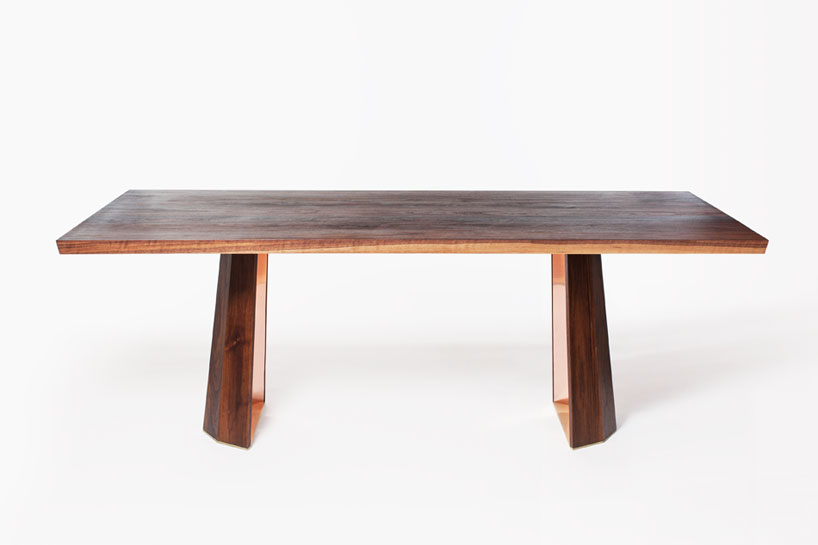 dining table with copper inlaid within the legs
photo by spencer lowell
'the pieces in this collection have been in the works since commune's inception almost 10 years ago. they come from ideas we've created for ourselves in our own homes, simple things that at this point we can't live without and we are finally ready to share. they are, we hope the beginning of a long relationship with environment,' says roman alonso, co-founding partner of commune. in addition, commune also premiers 'the cleat series' comprised of cube components that can be configured and assembled to create a myriad of objects including a side table, book shelf, coffee table… the pieces are all made from natural woods in combination, with metallic elements such as copper and mirror details and are on show at environment's LA showroom (8126 beverly blvd.).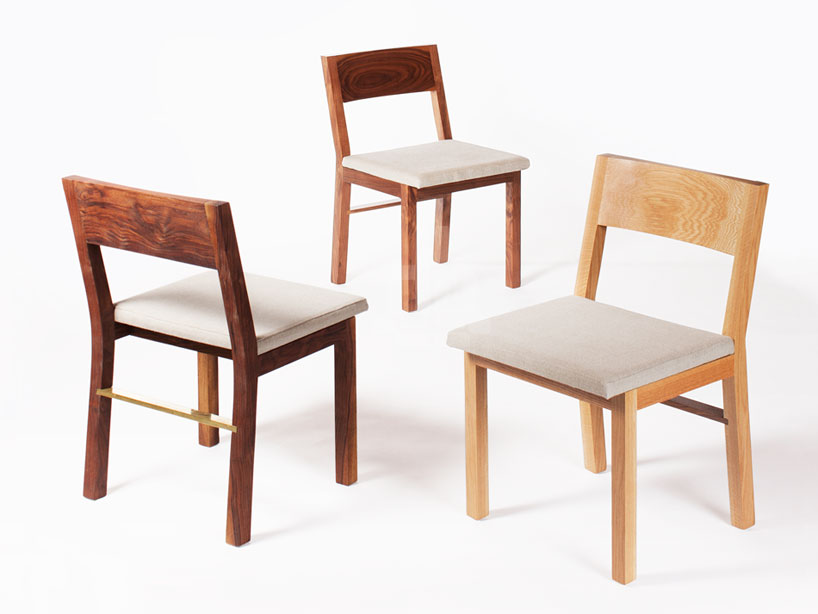 chairs
photo by spencer lowell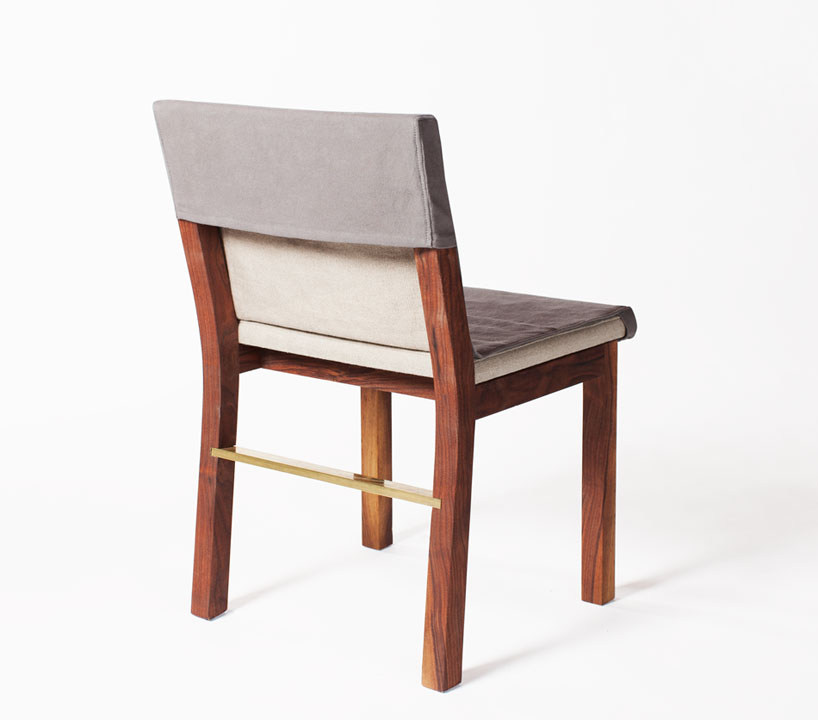 the chairs can also be dressed by a custom slip cover
photo by spencer lowell

'the cleat series' boxes
photo by spencer lowell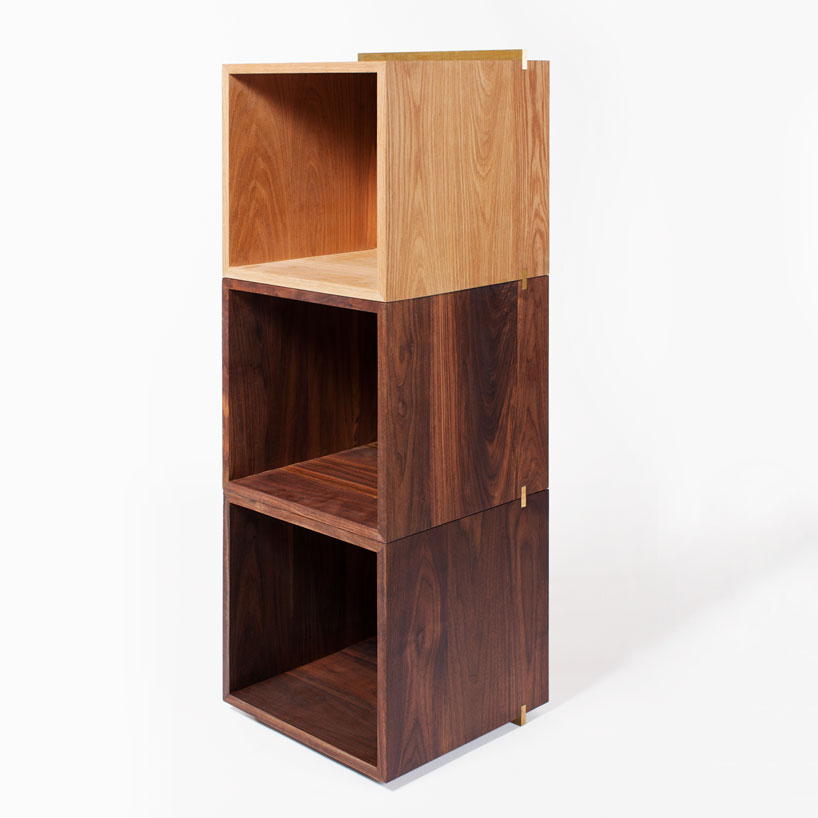 'the cleat series' box components can be stacked and arranged to create a myriad of objects
photo by spencer lowell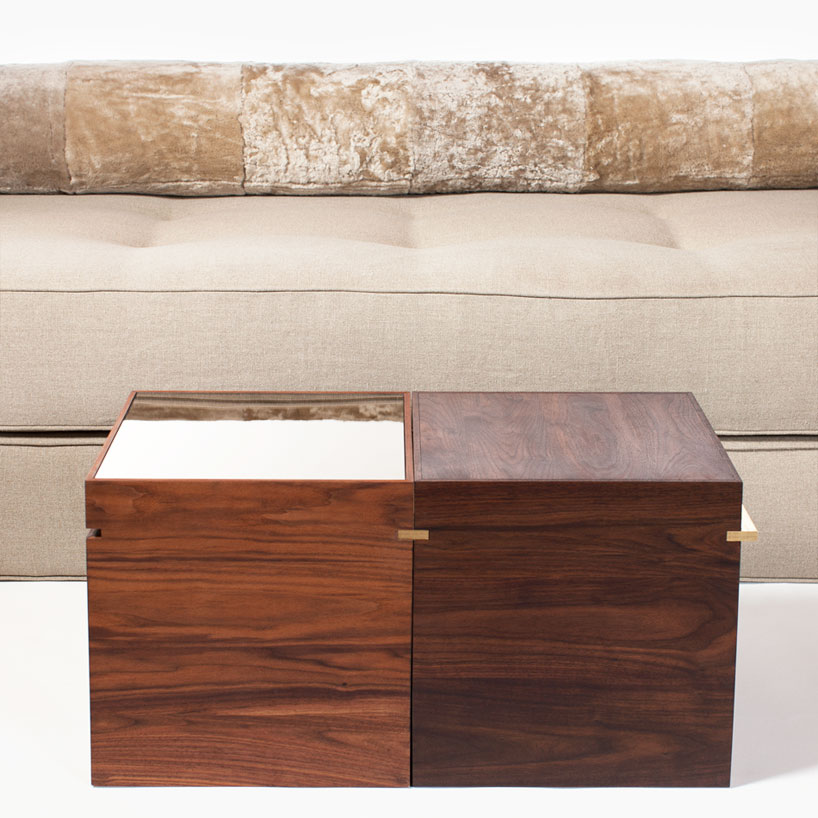 'the cleat series' as a coffee table with a mirrored top
photo by spencer lowell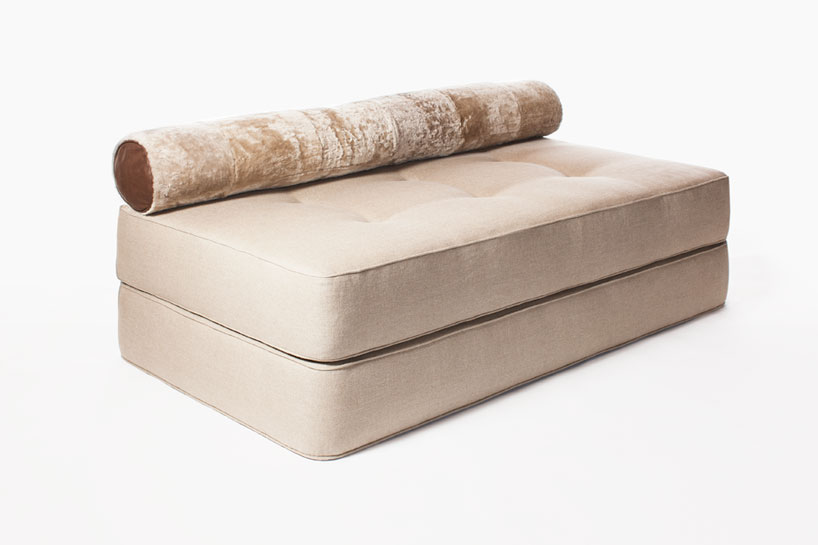 daybed
photo by spencer lowell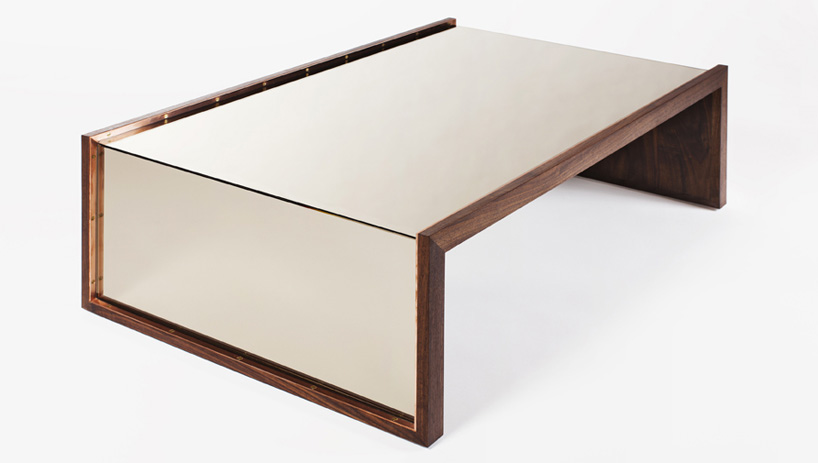 coffee table
photo by spencer lowell