in 1933, british author james hilton described in his lost horizon novel a mythical land called shangri-la. this mystical and harmonious valley, hidden somewhere in the himalayan plateau, has become a place many have searched for millennia, as some believe it is the terrestrial eden that has been lost forever while others describe it as a magical village. in any case, shangri-la embraces the idea of an extraordinary community serving as an utopian bridge between cultures, where expressive, maximalist styles interweave in a celebration of life and color.
aiming to recreate this emotional journey, Corian® design and cabana magazine have organized during milan design week 2017 an exhibition that proposes a multicultural path into the world of maximalism, in collaboration with seven renowned creatives in the fields of interior, decoration and fashion design. called the 'Corian® cabana club', the show conceives a series of scenes ranging from mexican bedrooms to russian living rooms and moroccan kitchens.

'the gateway' by austrian designer christoph radl
created by Corian® design and cabana magazine, the 'Corian® cabana club' exhibition opens with 'the gateway', a Corian® wall designed by austrian creative christoph radl. highlighting different tones of green like mint ice, lime ice, blooming green and grape green, this piece welcomes the visitors through two inviting arches that contrast with its grid-like geometry.
'once, when I was very young, I feel into a deep dream,' comments christoph radl. 'I found myself in a busy, agitate world where everybody was running around clueless in all directions and so I started to search for a way out. I started to follow a pink dog that abruptly went around a corner and so I found myself in front of a very imposing gateway. before I could enter, I suddenly woke up.'

'the mystery tunnel' also by christoph radl
following the arches, the visitor steps into a spellbinding passageway — the mystery tunnel — also by christoph radl, where vertical panels made with Corian® adorn the path with elaborate lattice work. a soothing light pierces the panels, resulting in warm patterns accompanied by the sounds of nature. once the tunnel is finished, a new dimension opens to those who cross it.

the lights are pierced by a soothing light that results in patterns on the floor
'there is another dream of my childhood that has stayed with me. it was pitch dark all around me and I could hear the sounds of wild animals coming closer so I started to run toward a tiny light off in the distance. the light got more intense. it filtered in from the sides through small oles. the sounds of running water and birds chirping led me out of the darkness. and the I woke up.' – christoph radl.

'american bathroom' by carolina irving
once the tunnel finishes, an eclectic oasis unfolds made up of seven decorative cabanas. set in the middle, a sacred fountain represents the energy and the eternity pouring into the field of time. the structures surrounding it are infused with memories and traditions, each one evoking a different time and space. designed by carolina irving, 'american bathroom' features classic lines that mix different patterns in red hues.

fabrics, carolina irving textiles
vertical side panels in Corian® (colors: hot, sorrel)
bath in Corian® (sahara color)
'my inspiration for this bathroom comes from antiquity. I am fascinated by ancient roman and byzantine basilicas with their walls covered in precious specimen marbles. I like the bathroom to be a sort of boudoir with an orientalist feeling.' – carolina irving.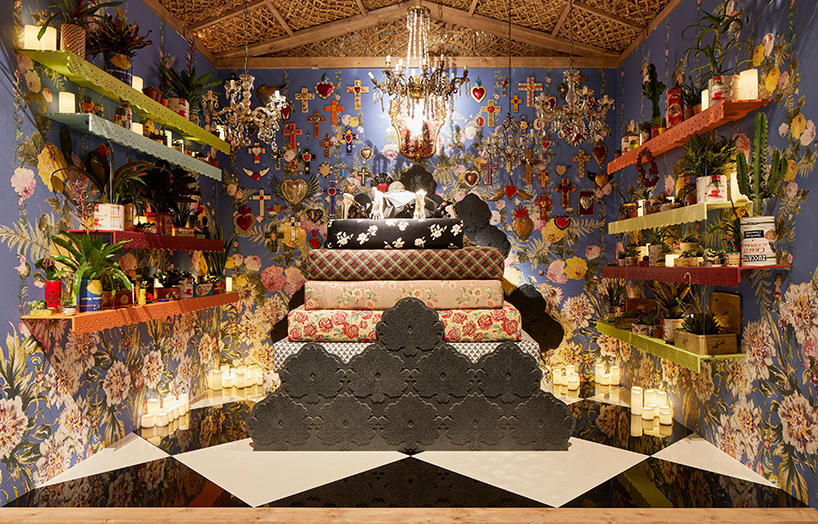 'the mexican bedroom' styled by antonio marras in collaboration with paolo bazzani
the intimate 'mexican bedroom' by italian fashion designer antonio marras is a boudoir filled with objects, colors and religious symbology. typical of the mexican culture, the room features an array of mattresses stacked one on top of another, creating a soft altar to every kind of adored deity. the vibrant feeling, mixed with plants and candles suggests a closely acquainted interior.

flower patterns are featured throughout the design
'frida kahlo said: 'I paint flowers so that they will not die.' and so, flowers on flowers: wild flowers, buttercups, peonies, primroses, gardenias, daises and roses. roses and roses on a blue field for a 'rebelión contra todo lo que te encadena.' – antonio marras. 

vertical side panels, shelves and bed in Corian®

'moroccan kitchen' by stephan janson
vertical side panels, kitchen work surface, cladding, shutters and hood in Corian®
'when my colleagues at cabana offered me to create a moroccan room for the Corian® cabana club exhibition, I gladly grabbed the opportunity to show the morocco I love. this is not the clichéd exotic place but the country I elected years ago to be my second home. It is now a country going through a great evolution, where modernity and tradition go hand in hand, where ancestral values learn to deal cleverly with technology, and where a simple kitchen is still the favorite family room!' – stephan janson

'chinese meditation room' styled by idarica gazzoni
'I thank martina mondadori and Corian® for this lovely challenge. U have never been in a meditation room. I tried to imagine chinese patterns combining with rajasthani ones, the overlapping cultural areas that are influenced by trade and the silk route, the light coming through the openings, the silence, the colors, the silks, and velvets combining with the meditation sofa and the table. perhaps peace and fulfilment are achieved in this small box?' – idarica gazzoni

'russian living room' styled by nathalie farman-farma
'for the cabana living room I wanted to create a relaxed and intimate refuge, one that was evocative of the great 19th century russian country settings of tolstoy and turgenev without the formal feel of a historical interior. the floral sofa surrounded by green plants is where I imagine curling up to enjoy a good novel.' – nathalie farman-farma

'english study' styled by ashley hicks
'there's a room of memories and dreams, of giant flowers, obelisks and patterns. a room for a collector who is happy with collected images of museums .. renaissance armor and jewels, chinese opium boxes and pharaonic cosmetic spoons — in a cabinet whose glass doors reflect versailles.' – ashley hicks

'tyrolean stube' by susanne thun
'childhood memories. I spent my summers in an austrian village called gargellen. surrounded by cows and horses, I spent time with the children of the local farmers. it was all about simplicity. we spent our days collecting mushrooms and flowers. evenings were spent in the stube. stube means gemütlichkeit. germütlichkeit means true relationship.' – susanne thun
sep 29, 2016
sep 29, 2016
dec 02, 2015
dec 02, 2015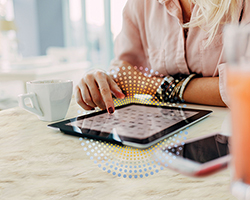 oct 12, 2015
oct 12, 2015
jul 23, 2017
jul 23, 2017
jun 11, 2017
jun 11, 2017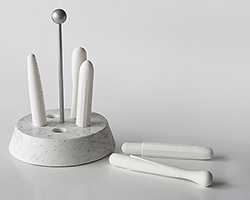 jun 07, 2017
jun 07, 2017