at design miami/ 2016, FENDI presents 'the happy room' — a traveling VIP lounge that hosts a collection of furnishings newly designed by milan-based architect cristina celestino, and curated by maria cristina didero. femininity and sophistication are at the heart of this intimate and private space, carefully outfitted in pieces that allude to the rounded silhouettes and pastel color palettes of the glamorous 1950s era. an unexpected juxtaposition of materials is adopted throughout the collection of twelve design objects: tables, desks, lighting, and interior accessories are treated with a mix of brass, fur and glass, creating a novel approach to the archetype of 'elegant design'.

a collection of furnishings designed by cristina celestino populate 'the happy room' 
image courtesy of FENDI
through the character of the collection's simple volumes and rounded shapes, celestino subtly suggests some of the fashion house's trademark motifs and visual themes, drawing from FENDI's distinctive mix of materials and unique fur workmanship. in this vein, celestino integrates fur throughout the series, adding fox-trimmed 'skirts' to the sofas and lounge chairs. similarly, celestino creates a contrasting play of various types of marbles, inlaying a range of colors and textures within a set of side tables. this series of low platforms is cleverly shaped like womens' earrings, where an all-gold 'post' acts as the base for a colorful, circular stone surface. reflective cut-outs are integrated into a free-standing desk and a multi-paneled folding screen, mirroring views of the pastel-hued 'happy room' and its cheerful inhabitants at design miami/. 

'the happy room' is a traveling VIP lounge, first presented at design miami/ 2016
image by james harris
for 'the happy room' celestino has mixed elements from her own personal research into materials and shape with FENDI's traditional excellence. as an architect, designer and founder of creative studio attico, celestino's own study of craftsmanship and form is distinctly evident in each of the pieces. clever, nearly-hidden details are interspersed throughout — like the back of an earring semi-concealed behind a seat cushion. interpreted through her own special and personal way of looking at the world, celestino's approach to 'the happy room' is enchanting, novel, and able to transmit a dual sense of delicacy and italian savoir faire.

'the happy room' transports visitors into the pastel color palette of the glamorous 1950s
image by james harris

a series of low marble tables are flirtatiously shaped like women's earrings
image courtesy of FENDI

an unexpected juxtaposition of materials is adopted throughout the collection of twelve design objects
image courtesy of FENDI

the back of an earring is semi-concealed behind a seat cushion
image by james harris

celestino's own study of craftsmanship and form is distinctly evident in each of the pieces
image courtesy of FENDI

reflective cut-outs are integrated into a free-standing desk made of wood 
image © designboom

a rounded pink mirror bears a striking golden handle 
image © designboom

fur puffs are contained in gold and pink cases 
image courtesy of FENDI

mirrored views of the pastel-hued 'happy room' reflect across the space 
image © designboom

a multi-paneled folding screen has a twisting mirror in its central pane 
image © designboom

detail of the lamp shade, with tiny perforations that filter light subtly into the space 

maria cristina didero and cristina celestino at 'the happy room' 
image courtesy of FENDI

a conceptual sketch of the installation depicts its colorful quality 
jun 12, 2017
jun 12, 2017
may 07, 2015
may 07, 2015
nov 04, 2013
nov 04, 2013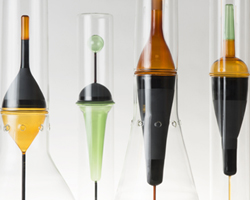 apr 02, 2013
apr 02, 2013
may 09, 2012
may 09, 2012
apr 05, 2012
apr 05, 2012
jan 15, 2017
jan 15, 2017
dec 17, 2016
dec 17, 2016
dec 11, 2016
dec 11, 2016
dec 10, 2016
dec 10, 2016
dec 09, 2016
dec 09, 2016
dec 09, 2016
dec 09, 2016
FENDI
(8 articles)
jun 19, 2017
jun 19, 2017
jan 01, 2016
jan 01, 2016
jun 13, 2015
jun 13, 2015
jul 30, 2014
jul 30, 2014
may 04, 2014
may 04, 2014
dec 29, 2013
dec 29, 2013
dec 09, 2016
dec 09, 2016
jun 08, 2016
jun 08, 2016
may 04, 2016
may 04, 2016
feb 16, 2016
feb 16, 2016
feb 03, 2016
feb 03, 2016
jul 03, 2015
jul 03, 2015
jan 17, 2017
jan 17, 2017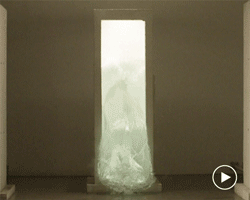 dec 21, 2016
dec 21, 2016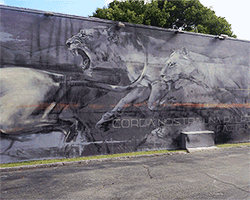 dec 18, 2016
dec 18, 2016
dec 11, 2016
dec 11, 2016
dec 11, 2016
dec 11, 2016
dec 10, 2016
dec 10, 2016