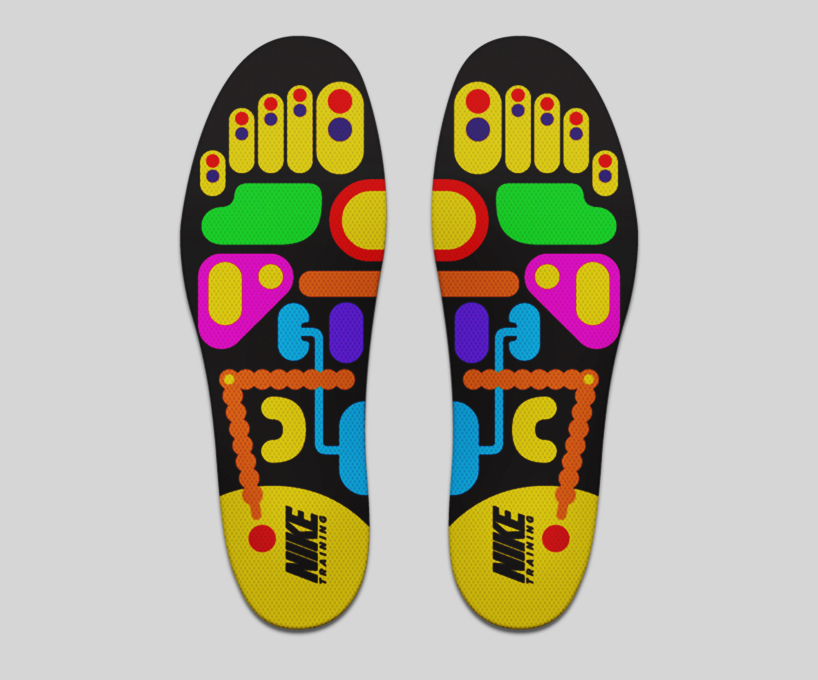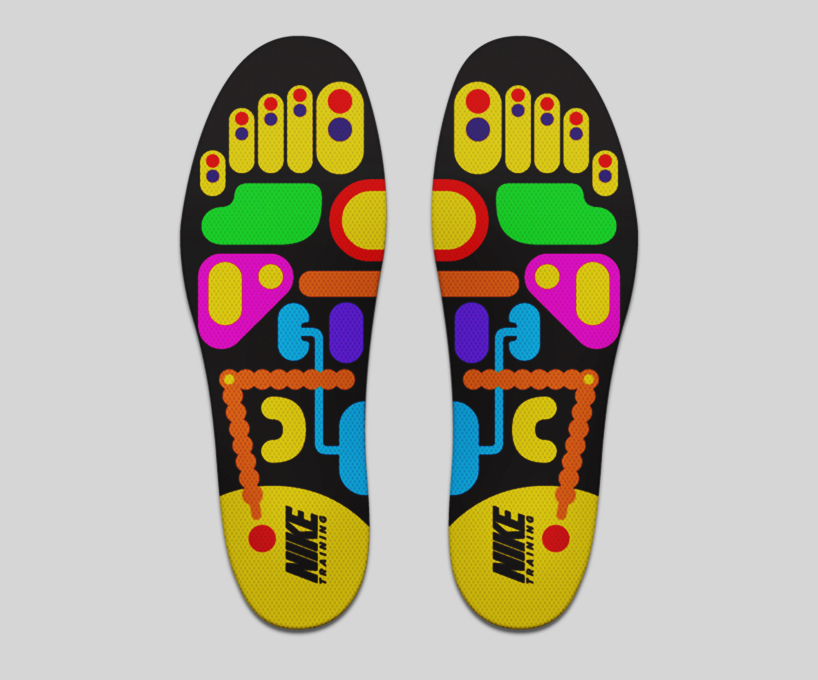 aug 20, 2012
derek kim (network osaka) interview
nike sockliner
designboom recently spoke to derek kim – AKA network osaka and (untitled-1)  about his penchant for poster design and nature documentaries.
could you tell us briefly about the evolution of network osaka? network osaka has been my own personal freelance practice for about 4 years now. the beginnings were rough and improvised. one would figure that as you acquire more work experience as a designer, your design process would become a bit more systematic and methodical. on the contrary, I've become a bit more loose with what I create for my clients. it's pretty much like being a commissioned artist; there's an element of trust clients start putting into your work once they see what's possible if they give you the freedom to create anything and that's when my strongest work comes to life. I've tried to become more of a fine artist than a designer. I no longer use network osaka as my main monicker since the name itself didn't have any particular significance I chose it at random. for now I'm using a placeholder name (untitled-1) until I can find another suitable alias that has a bit more substance.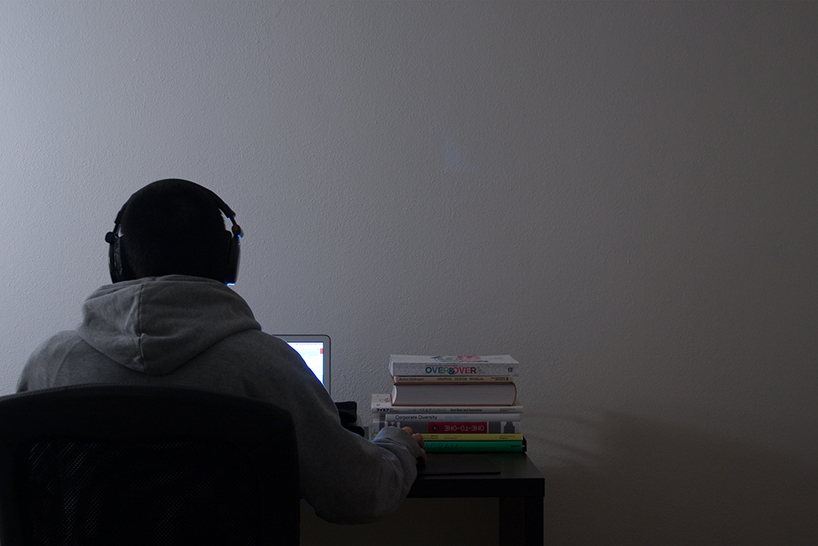 derek kim
what's a typical day at your studio? I've temporarily moved away from freelancing since it took up too much of my own time. but I can definitely reminisce of the time I used to freelance, back when I was a bit fresher, I was addicted to work, addicted to being productive and to making things happen. this addiction began while I was still in college, a lot of the time I was busy doing absolutely nothing, which leads to boredom and boredom leads to making things, some for real purposes and others not so much, that's how it all began. that's how I also became a night owl; my brain works best at around 11:00pm – 3:00am.
could you tell us a bit about your design process? my design process isn't really a process. I do start out by sketching out ideas and whatnot, but my creativity is always improvised and always has an element of luck to it. sometimes it's just being at the right place and at the right time. however, some of the ways I get ideas can be mind-boggling to some people but I've got some pretty unorthodox methods that seem to work for me. here's a good example… what I used to do most mornings before going to work was to take a shower and keep my eyes closed for about 10-15 minutes, during this time, I would see vivid images of random ideas coming from a transcendental creative ether. whenever I've told this to someone, they laugh, but it works for me! in any case, I'll admit that I'm not a good designer. good designers solve problems, whereas I make my own problems and solve them how I find fitting.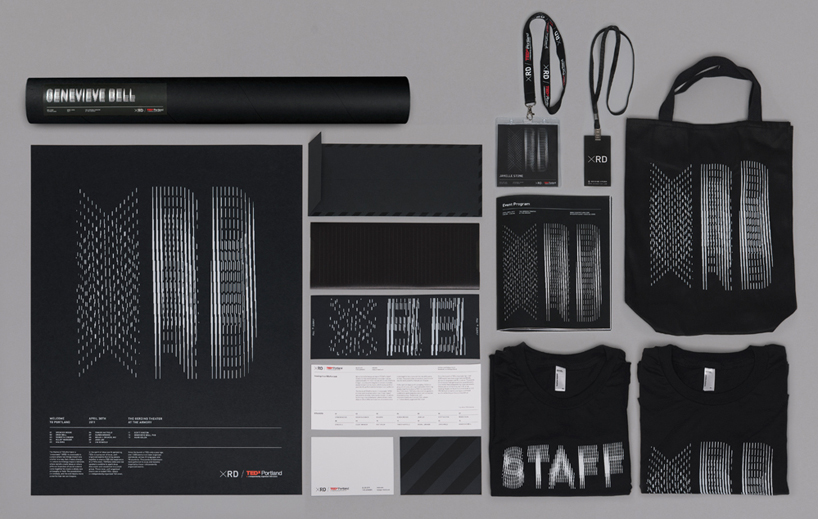 TEDxPortland identity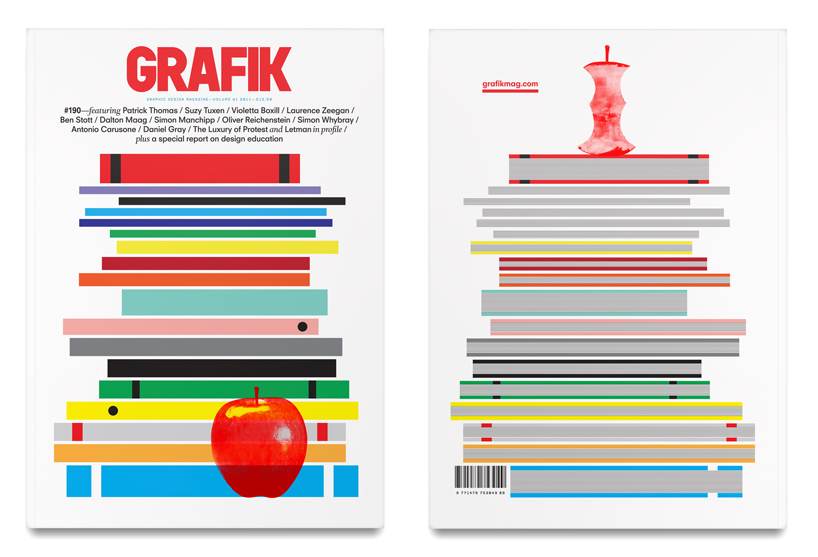 cover for grafik magazine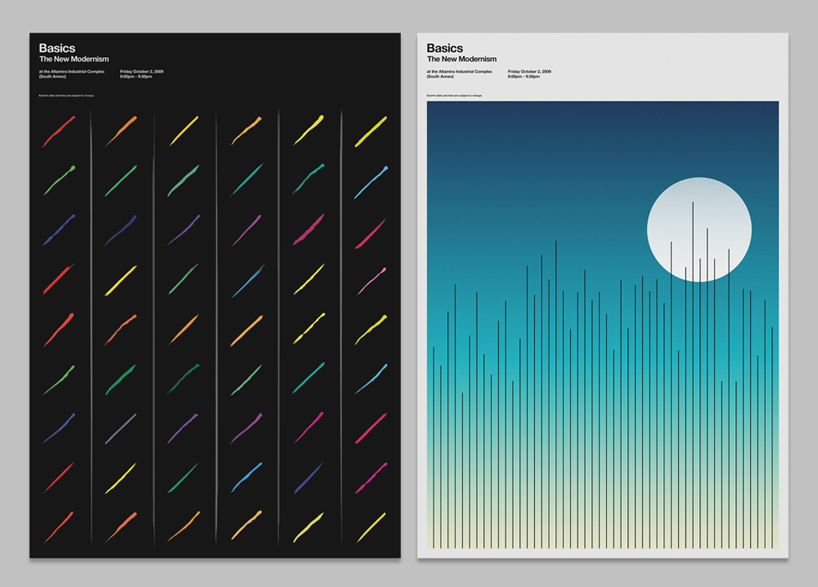 basics posters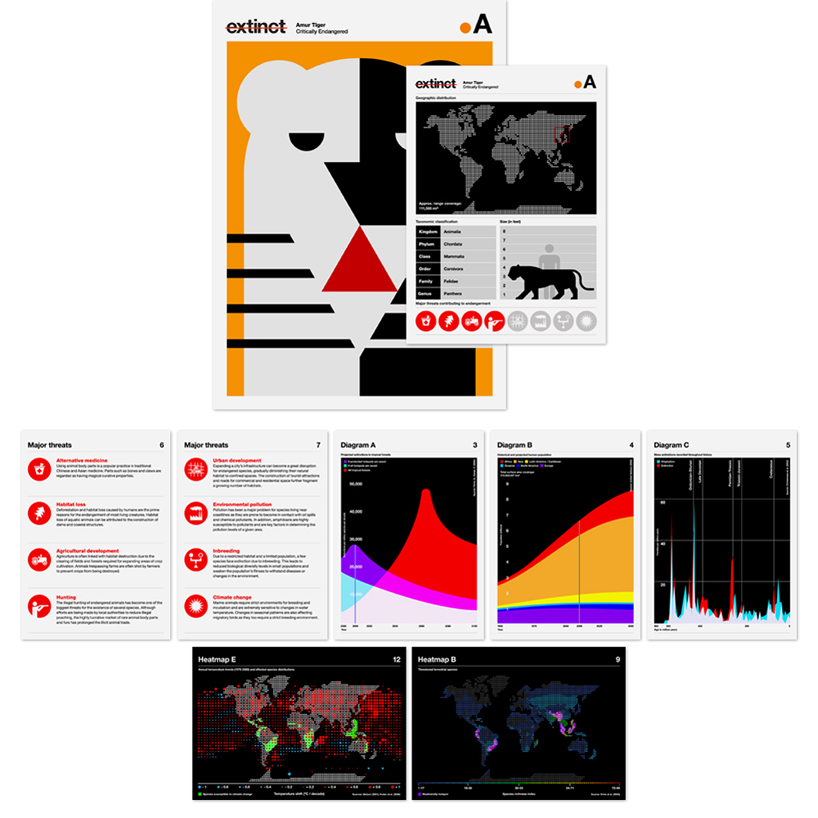 extinct card / book series – more info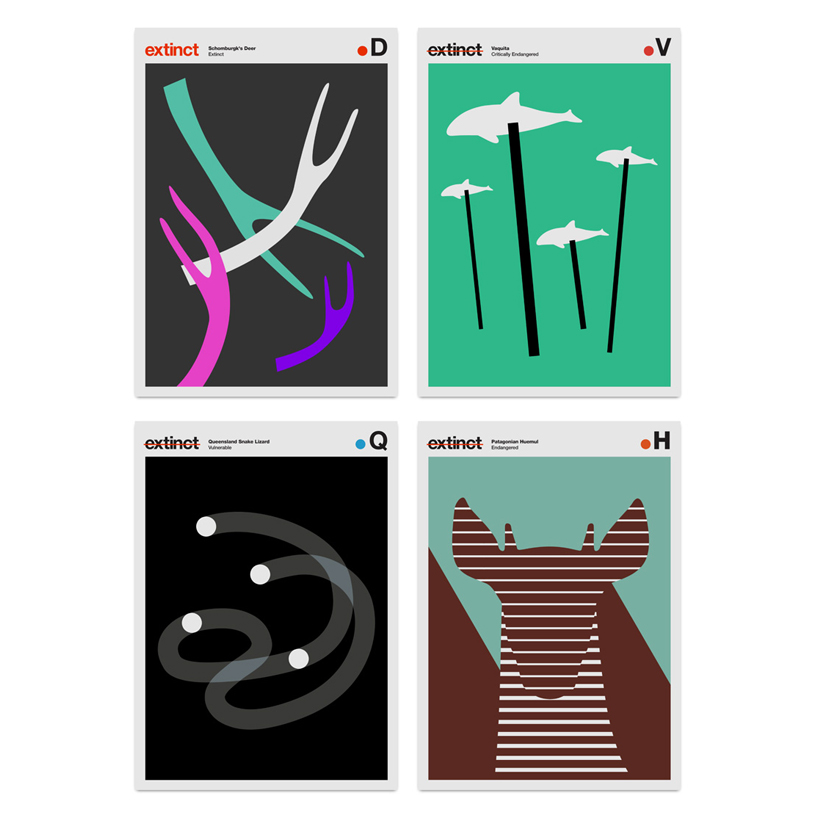 extinct cards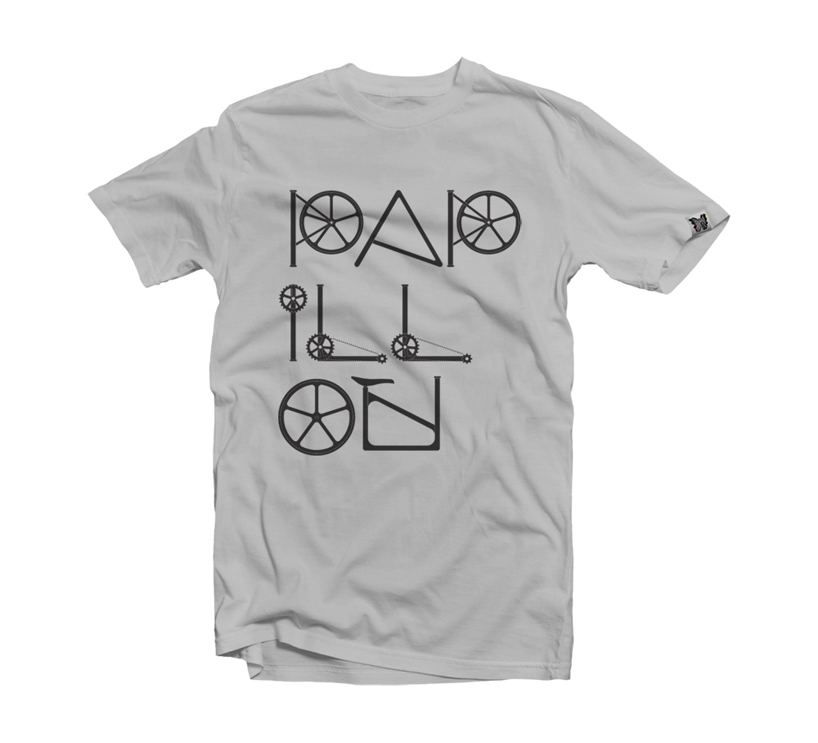 papillon t-shirt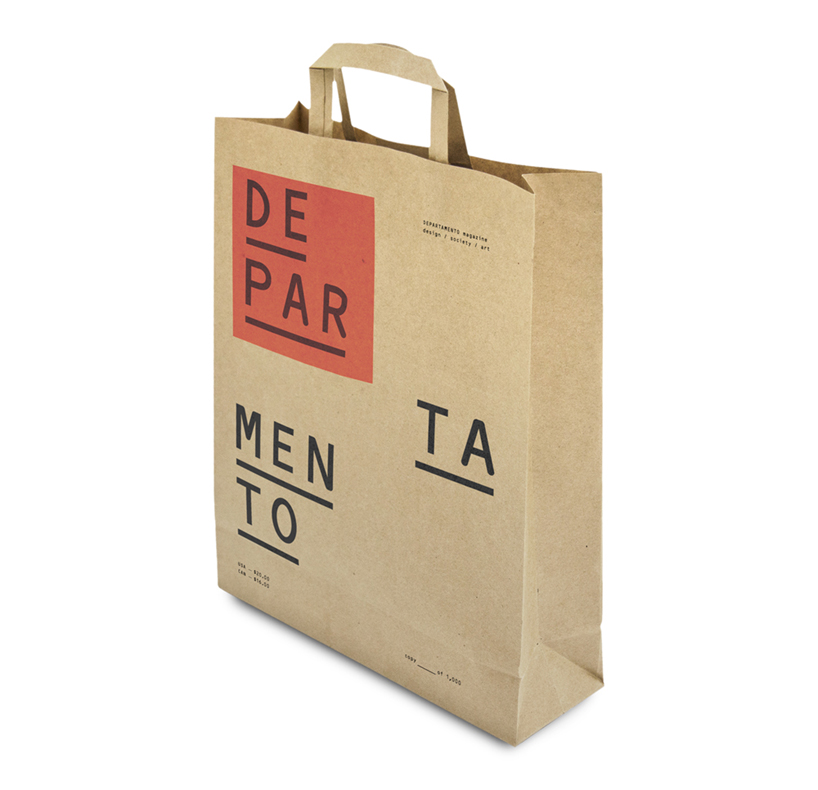 departamento bag
having designed many posters, how do you see the future of this medium in a time where people increasingly get their news and information from the screen? good poster design will not depend on the medium but on what it actually conveys. whether it lives on a 40-foot LCD screen or a sheet of A4-paper it will still grab people's attention if it communicates whatever it's trying to say in a beautiful manner,
however, there are things that a screen cannot do that print can. first of all, the variety of mediums you can print your poster on are endless: newsprint, vellum, acetate, bristol, cardboard, recycled scraps, plastic, wood, glass, acrylic, a block of cheese, etc…
second of all, you can also add tactical textures, use metallic colors and even smell. as an added bonus, print is also immune to electromagnetic pulses.
one thing I'll say is: I just hope all commercial out-of-home advertisements become illegal, they are like herpes to the eyes.
what is the most important aspect of poster design for you and how do you try to achieve it? for me is that it's not design but art. posters are one of the few mediums of which I have carte blanche to do whatever the hell I want. it's the perfect way to express my thoughts and views of a certain subject matter and have a personal moment with my audience. I try to connect with them by having a silent conversation.
I like having different interpretations of what my artwork represents. while I have my own views of how I view the subject matter, I am more interested in what the audience has to say about it. this, of course, is my own take on poster design. I'm not advocating that people treat every poster design as if it were a painting… it's your own personal choice.
who or what would you say is the biggest influence on your style? that's a hard one, there's tons! the obvious one would be the entire swiss movement. I remember seeing josef mueller-brockmann's work for the first time while I was a junior in college and instantly fell in love with it. before that, I was obsessed with the designers repubic (especially with michael c. place)' remember how they used to juxtapose big bold type with super tiny type? that would get my nipples hard.
recently I've started to stray away from the swiss style. not because I stopped liking it, but because I've become a bit exhausted of making things that look like they were done by a machine. which leads me to my other source of inspiration: the DIY movement.
having lived in the pacific northwest for a while opened my eyes to the fact that we have hands. and with these hands, we make things and these things aren't always done by clicking a dead rodent. and these things start to look a bit more human, which makes me a bit happier because your projects have a bit of a soul in them.
which has been your defining project to date? the best project I've ever worked on was for TEDxPortland while I was at wieden+kennedy. the team I was a part of was, in my opinion, the dream team of art directors/designers: ken berg, steve denekas, sarah hollowood and dom murphy are some of the most amazing creatives I've met in my entire life. these guys are fucking awesome. they made me think for the first time in a long time. this wasn't an art project. this was real problem solving. that made me nervous, but having them on my team alleviated my tensions. as soon as I started working with them, I began to see the beauty of collaborative design and how an identity could come to life.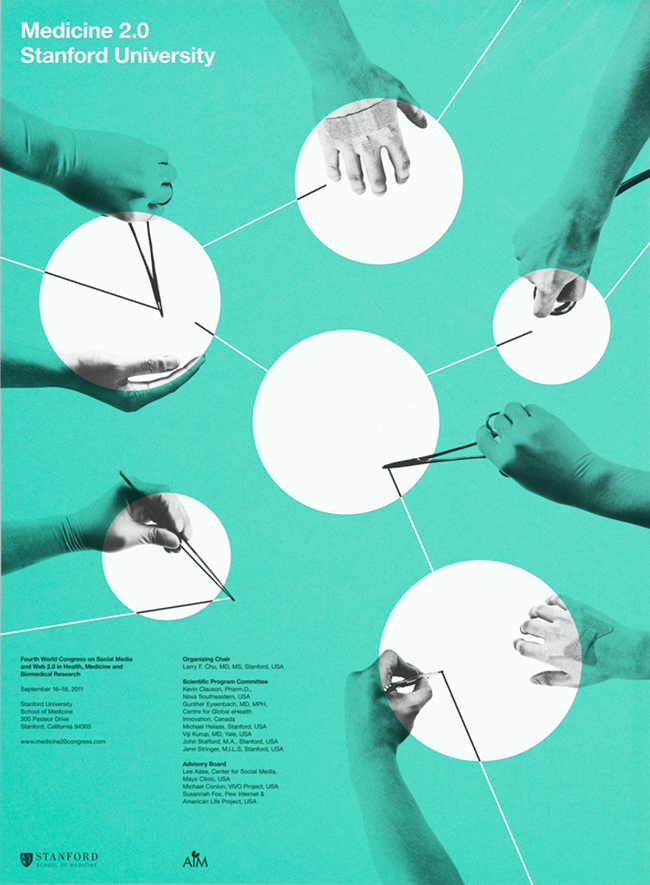 stanford university poster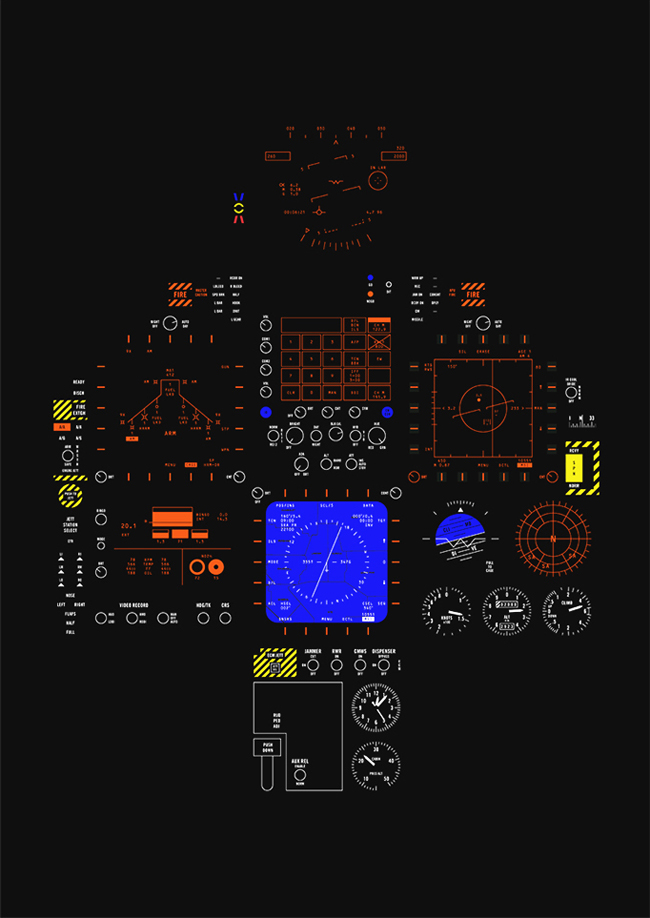 weapon of mass destruction poster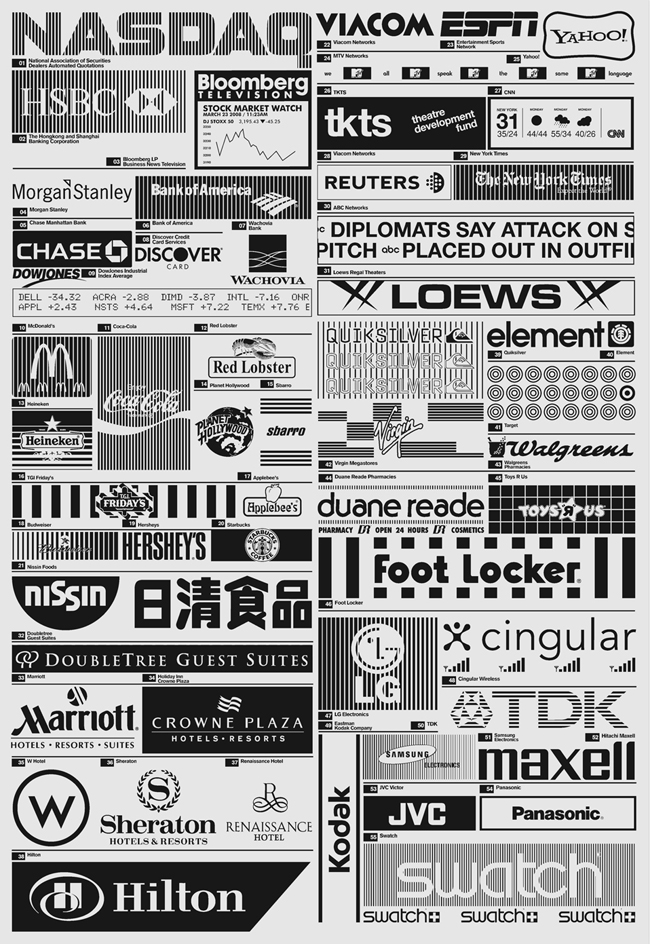 times square poster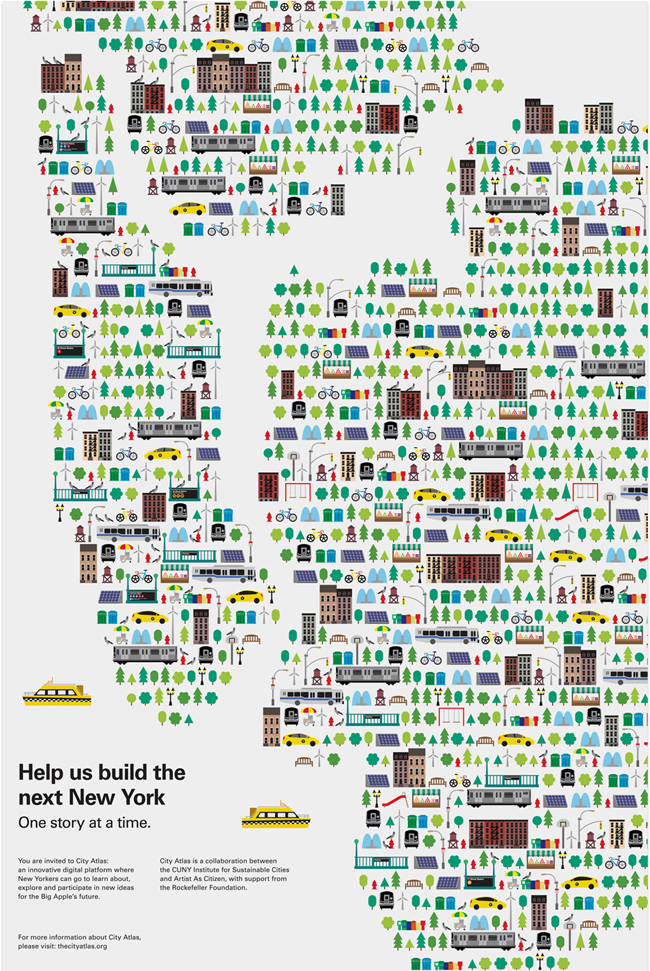 city atlas poster
modern atlas poster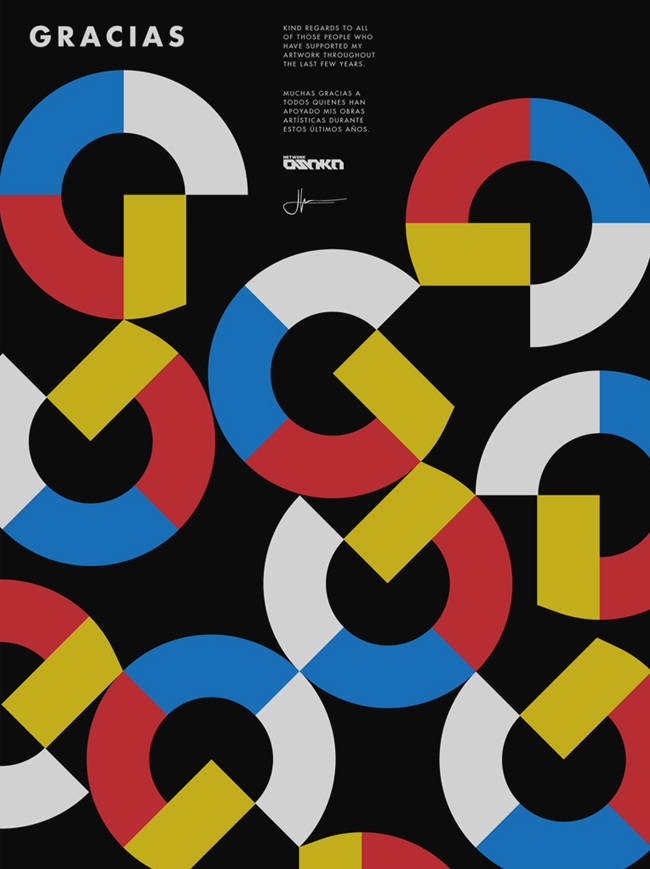 gracias poster
besides design what do you have a passion for? I love watching nature documentaries. it reminds me of spending saturday mornings with my dad when I was a kid. we didn't play catch, we didn't go fishing nor we would go to the movies. but every saturday, we'd watch nature documentaries. I found it to be somewhat of a special moment that both of us enjoyed. one of my many dreams is to be a part of a nature documentary crew… maybe be the guy who holds the boom mic.
what piece of advice should every designer remember? be humble and don't preoccupy yourself with what others are doing. some of best designers I've met aren't those you see in magazines or read in books' they just don't give a fuck what others think of them; they don't seek approval.
what piece of advice should every designer ignore? ignore politics, ignore debbie downers and just make some dope ass work. also, ignore everything I just said.
oct 04, 2017
oct 04, 2017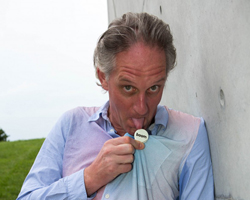 jul 29, 2016
jul 29, 2016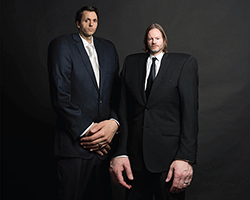 feb 21, 2016
feb 21, 2016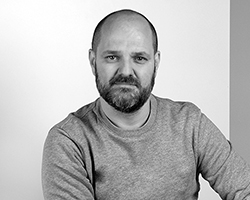 feb 06, 2016
feb 06, 2016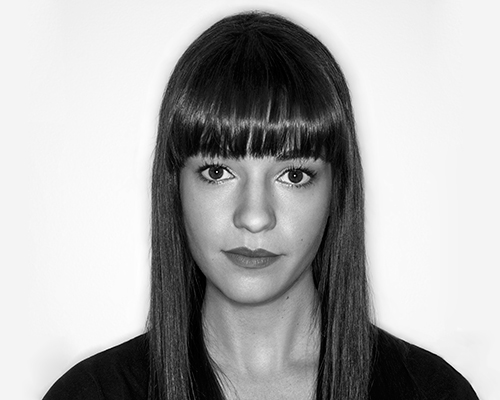 jan 07, 2016
jan 07, 2016
sep 21, 2015
sep 21, 2015
a diverse digital database that acts as a valuable guide in gaining insight and information about a product directly from the manufacturer, and serves as a rich reference point in developing a project or scheme.