digital exhibition tour: design museum gent presents 'kleureyck. van eyck's colours in design', an exhibition exploring the innovative and diverse use of color in contemporary design. based on the flemish master jan van eyck's skilful use of color, curators siegrid demyttenaere and sofie lachaert have brought together a selection of flemish designers and international names, including: nendo, sabine marcelis, muller van severen, and ronan & erwan bouroullec, among others. the exhibition, which was set to open on march 13 but was postponed due to the COVID-19 outbreak, has now opened its doors, while the museum has extended its duration to 21 february 2021. after ghent, the exhibition will travel to lille3000's le tripostal, where it will be the closing event of lille world design capital 2020.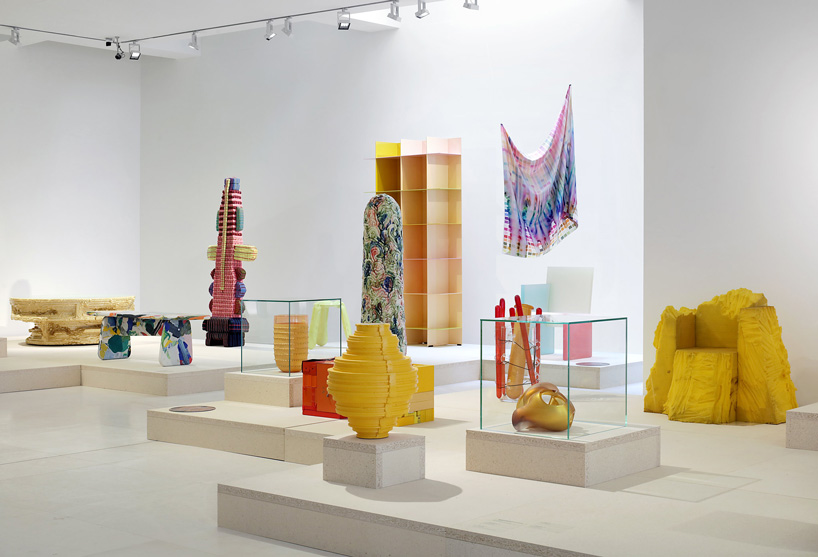 all images by filip dujardin, courtesy of design museum gent
linking the past with the present, 'kleureyck. van eyck's colours in design' at design museum gent starts from jan van eyck's brilliancy of color to explore how contemporary designers use color in their designs. the flemish master's skilful use of color was revealed in all its superb glory after the restoration of the 'ghent altarpiece', a large polyptych altarpiece from the 15th-century located in st bavo's cathedral in ghent. van eyck used oils and transparent, colored glazes to achieve an innovative variety of color nuances, clarity and saturation in his paintings. curator siegrid demyttenaere, together with sofie lachaert, started from this idea for the selection of flemish designers and international names who have an affinity with color.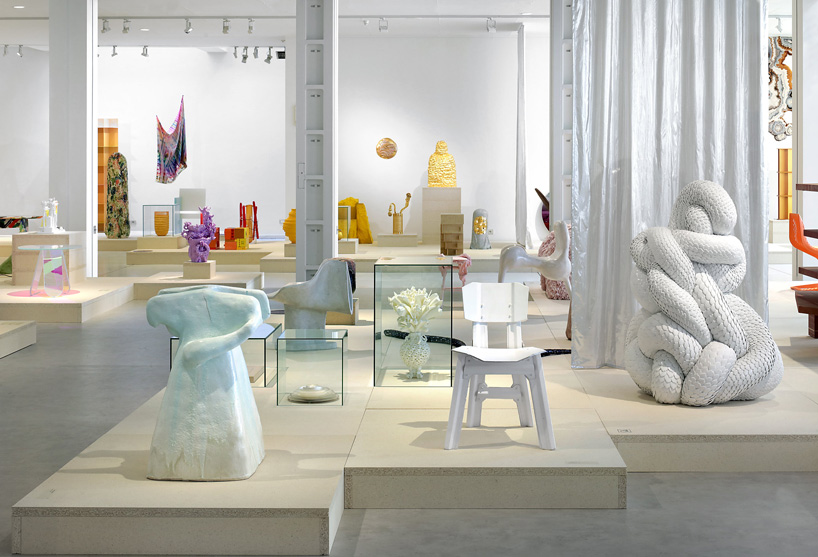 bringing together more than 100 pieces by flemish and international designers, the three-part exhibition explores how light, materials, and patterns have an effect on color. titled 'pigment walk', the first part takes visitors in a walk through color, where objects from almost all areas of design, including product design, textile design, ceramics and glass art can be found. the products and projects on this walk are all examples of a creative use of color, where designers experiment with color and light (transparency, reflection, layers), material (varnishes, precious stones, metals), textile (drapery, layers), patterns (moiré effects), technique and space. for this part, the exhibition curators have selected a mix of established artists and young, emerging talent including muller van severen, anton alvarez, nendo, sigve knutson, ronan & erwan bouroullec, and stéphane mouflette. the line-up is supplemented with designs from the museum's own collection by ettore sottsass, wim goes, sophie rowley, wieki somers, barbara nanning and unfold, among others.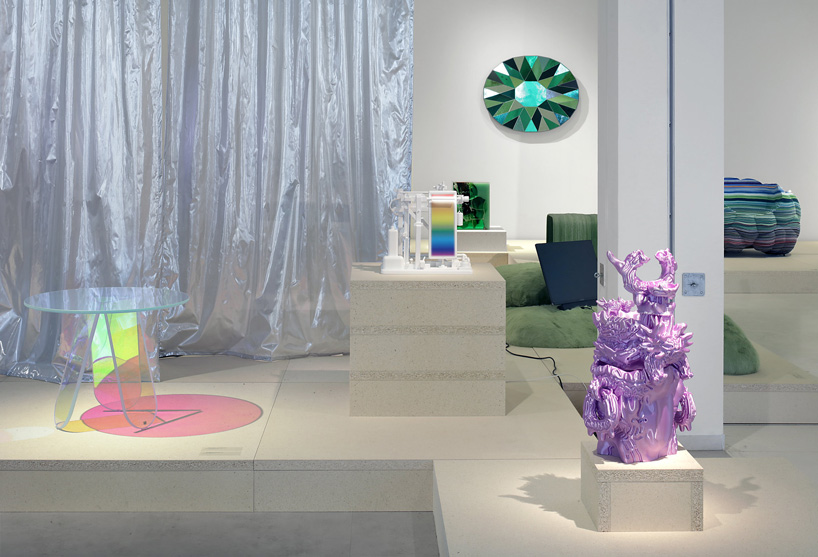 the second part of the 'kleureyck' exhibition includes a floor with research projects, where the innovative role that designers play in color research is highlighted. different in-depth research projects answer deceptively simple questions, such as 'where does color come from?', 'how do you create color?', or 'how does color psychology work?'. here, hella jongerius collaborated with an artisan paint manufacturer for 'colorful black', a world of dark hues that reveal the many shades of black in all their glory; nienke hoogvliet researched the use of herbs as textile dyes, using them as an alternative for harmful chemicals; and lynne brouwer examined how we can make uncomfortable spaces such as a crematorium or a police station as comfortable as possible with color.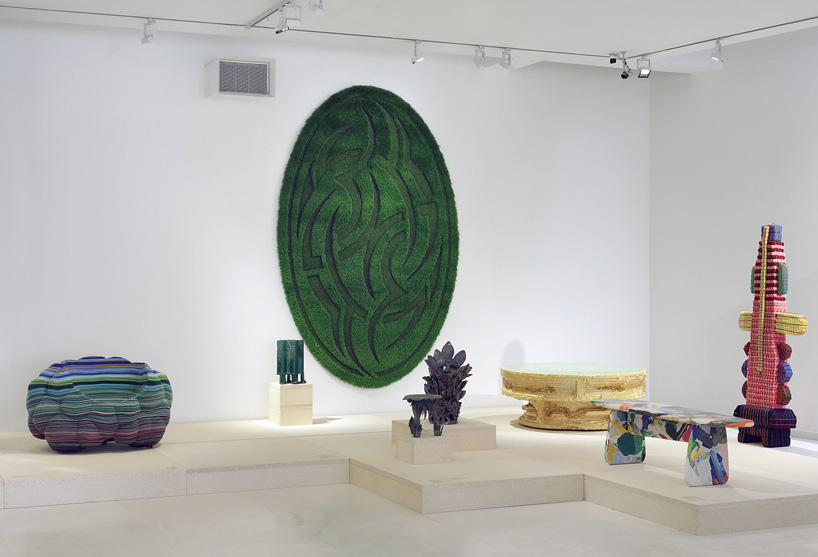 the period rooms of the 18th-century 'hotel de coninck' at the museum's entrance is transformed into the final part of the exhibition: eleven 'experience rooms'. designers were each assigned a room to examine color in relation to our senses, fully immersing visitors in an experience that combines taste, sight, hearing, and touch. 'colourful kinaesthesia' by mischer'traxler and boisbuchet is the result of a workshop with artefacts on how color can move and move us. the project of pinaffo pluvinage and madd bordeaux is like music to your ears. their colored jellies have conductive properties and are charged with electricity, enabling you to make different sounds depending on how you touch them.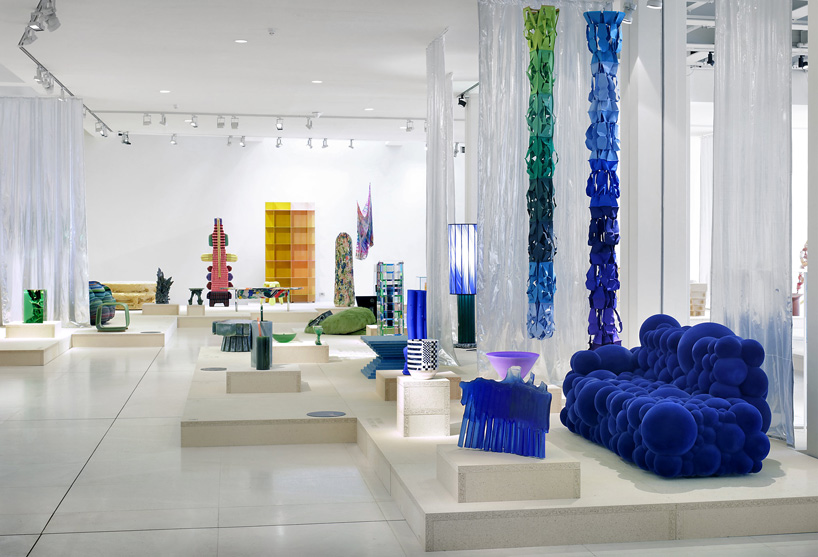 the jan van eyck academy food lab developed an installation using the plants and herbs in the ghent altarpiece as inspiration, asking themselves how we can preserve fresh food over time and how the food's color and taste change in that case. studio rens and light & lighting lab KU leuven offer visitors a chance to see how different types of light can transform colors into new color gradients. nick verstand's 'anima' is an impressive visual light projection with a matching spatial sound composition.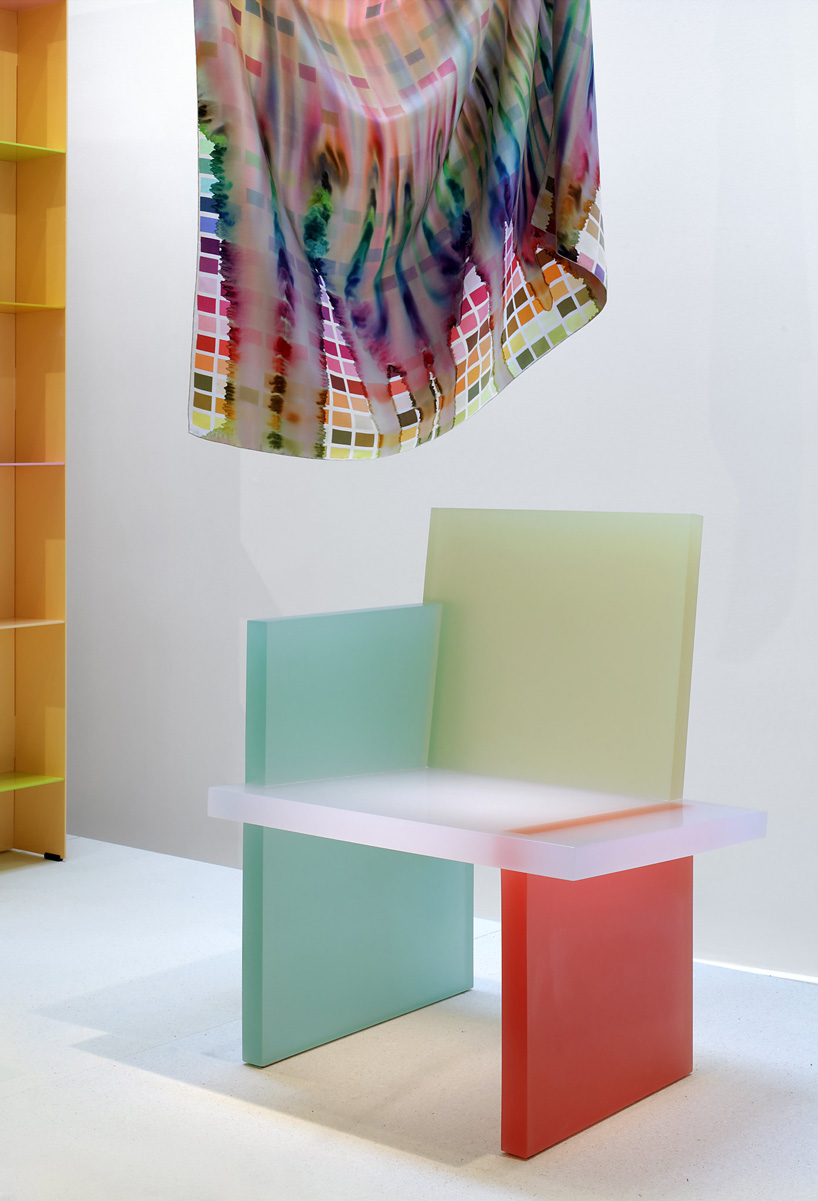 'haze' by wonmin park
meanwhile, joanna reuse has created a room in which children can unleash their creativity in her building game that is geared towards our sense of touch. the experience changes all the time in the room that judith seng has created. every week, the walls and floors are overpainted for one hour in her colors of becoming. the other experience rooms are the result of a creative brief to les monseigneurs and verilin; schloss hollenegg of design, studio plastique and wonderglass; and biolab / school of arts kask and gijs de heij.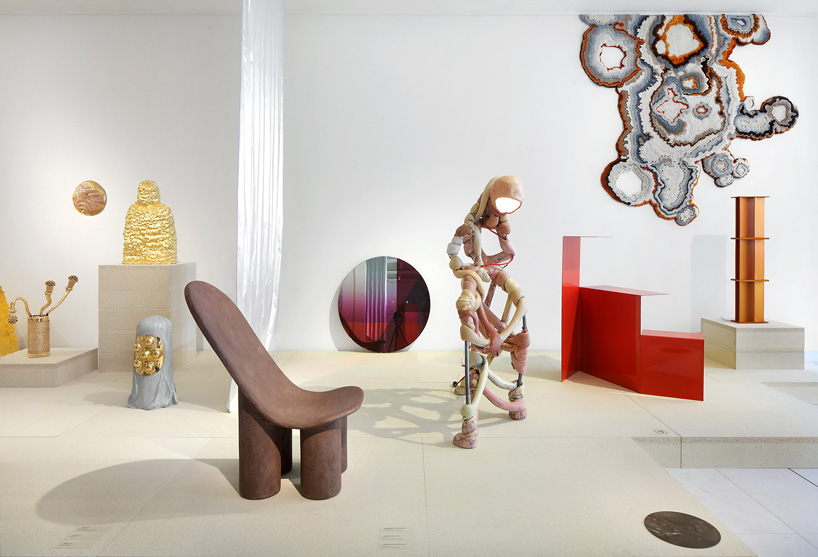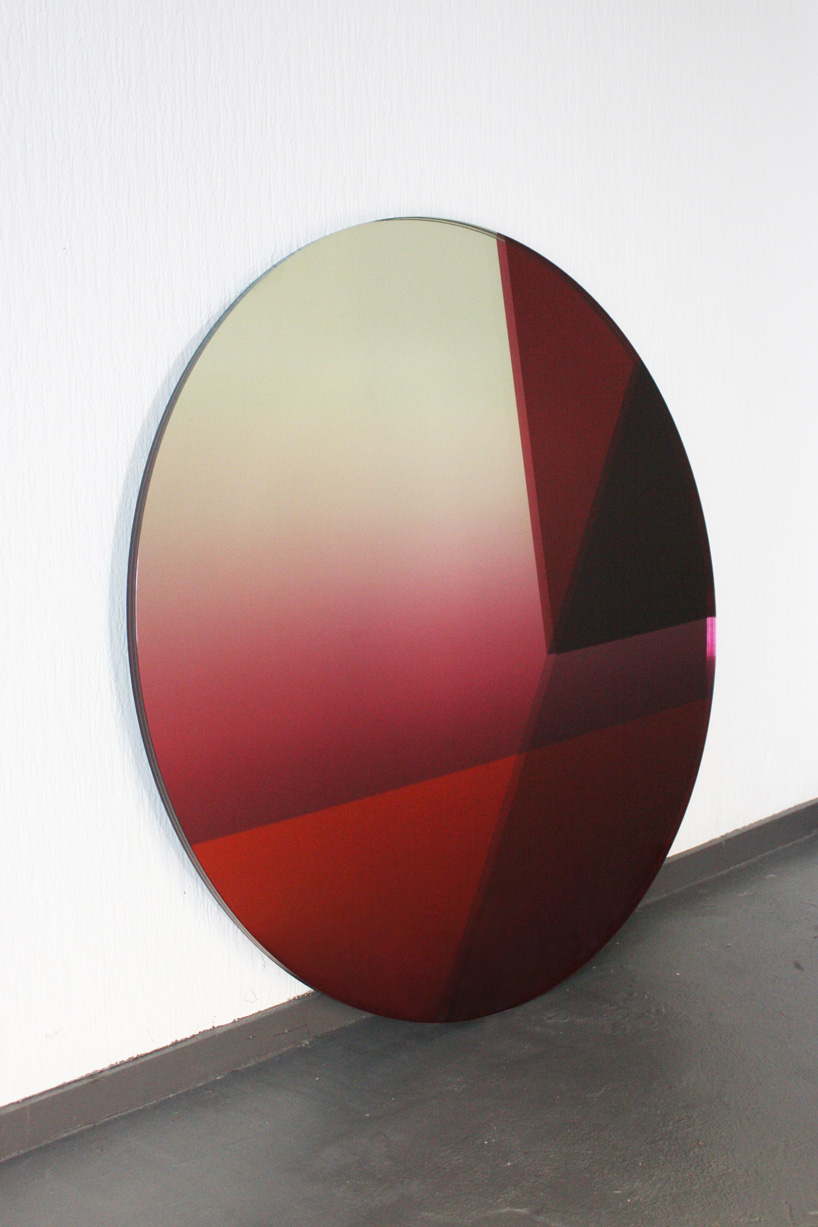 'seeing glass' by sabine marcelis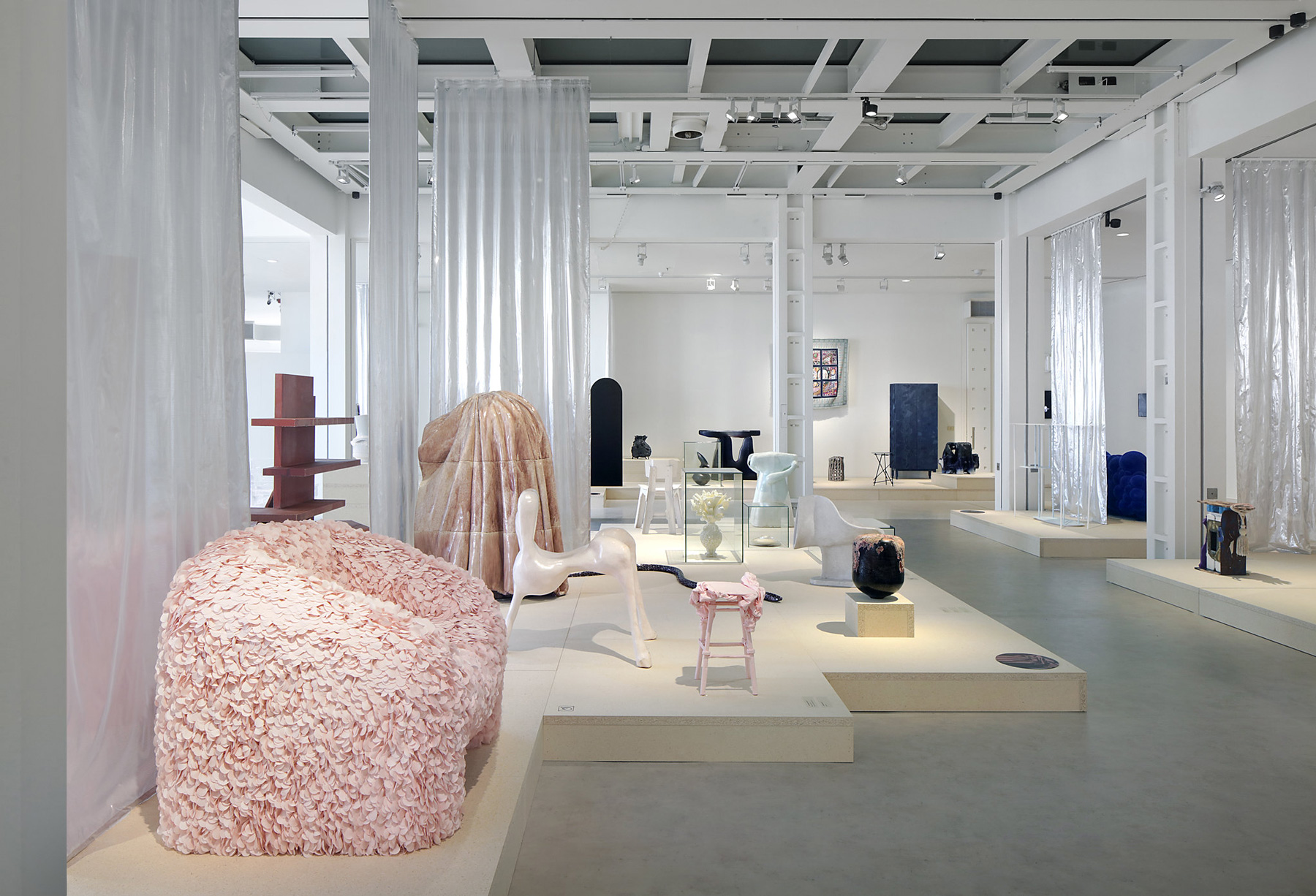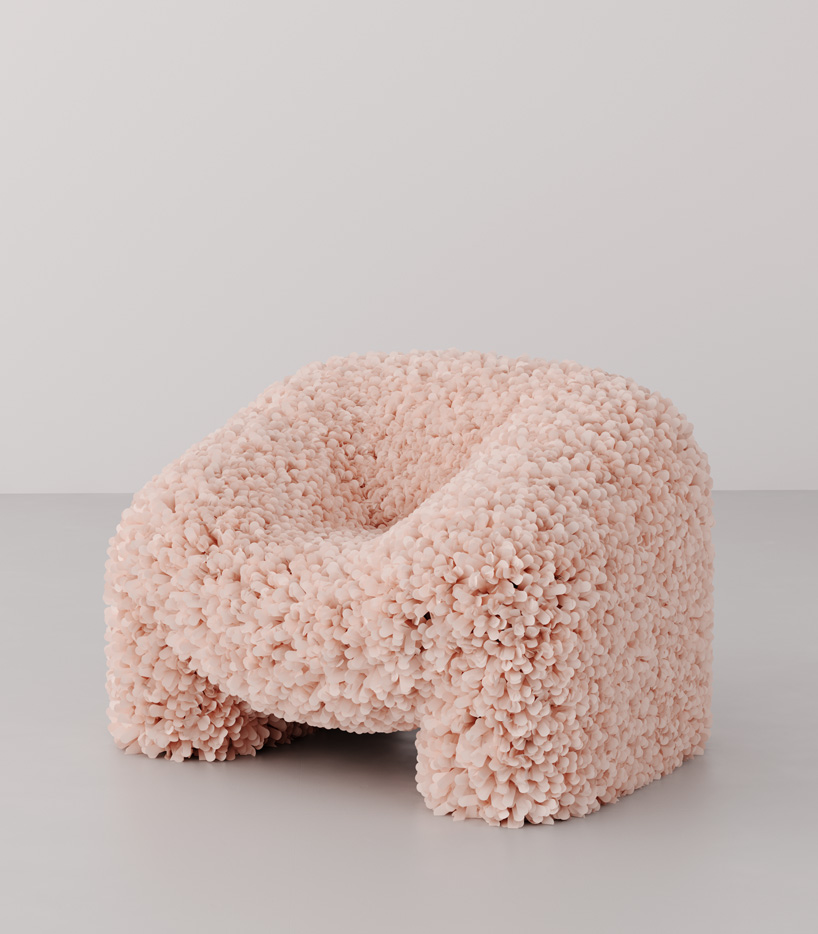 'hortensia chair' by andrés reisinger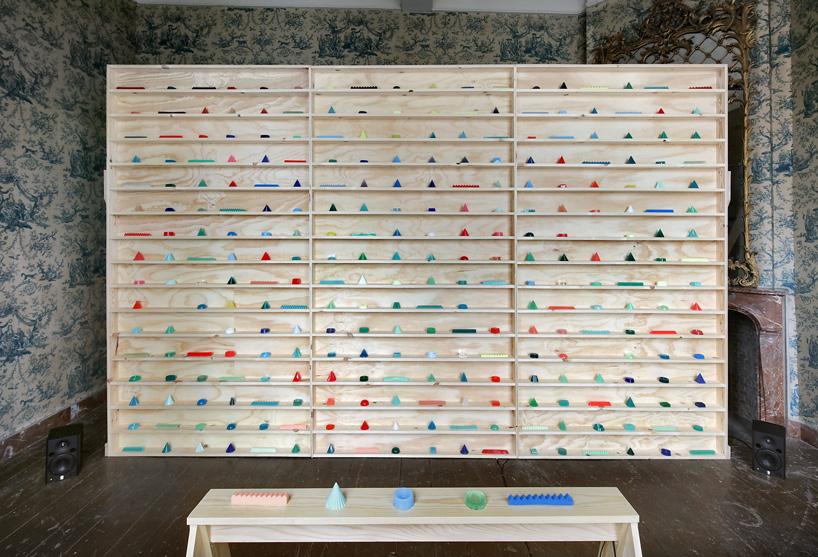 marianne cauvard & raphaël pluvinage,'noisy jelly'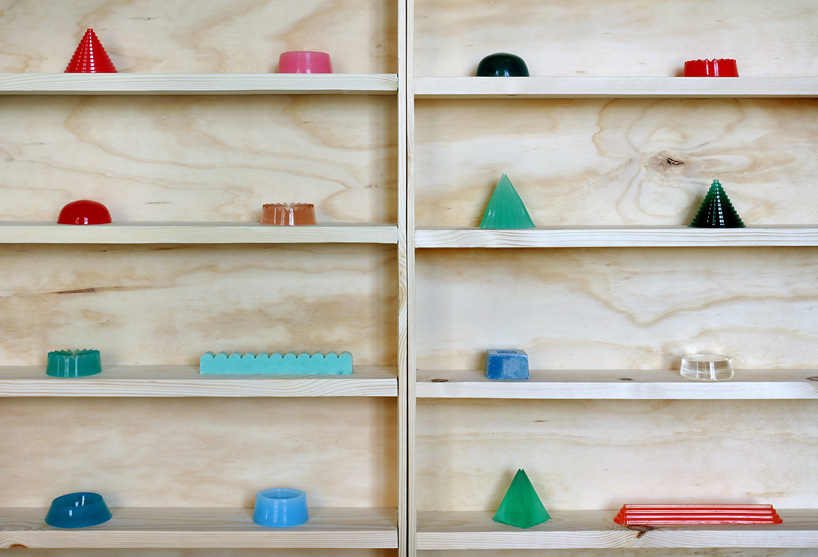 marianne cauvard & raphaël pluvinage, 'noisy jelly' (detail)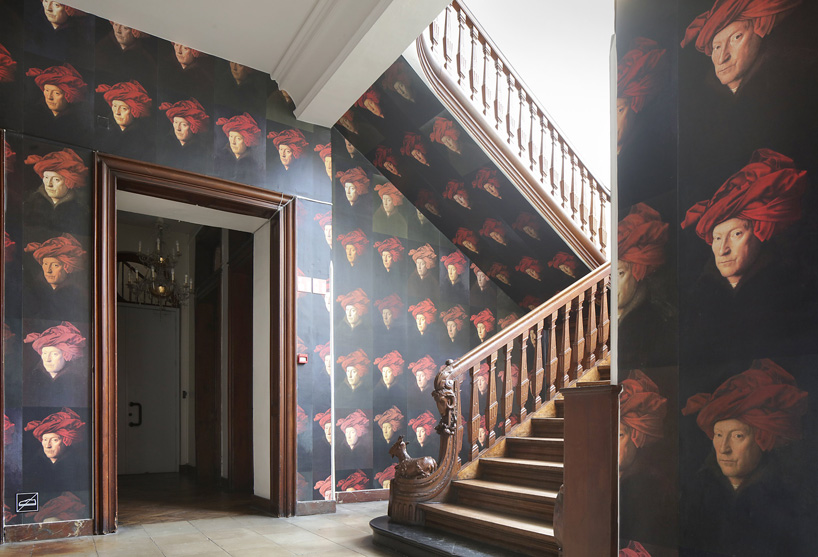 studio rens, 'changing perception'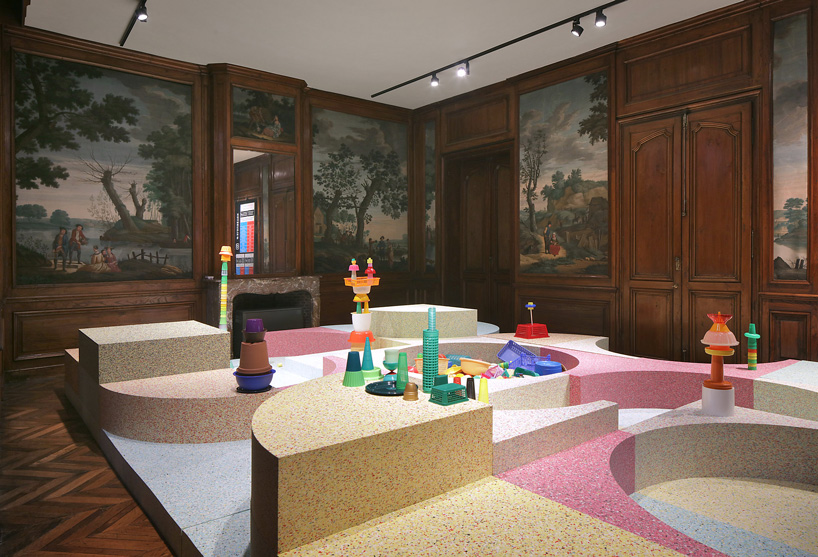 joanna reuse, 'c s d h l a o p u e r'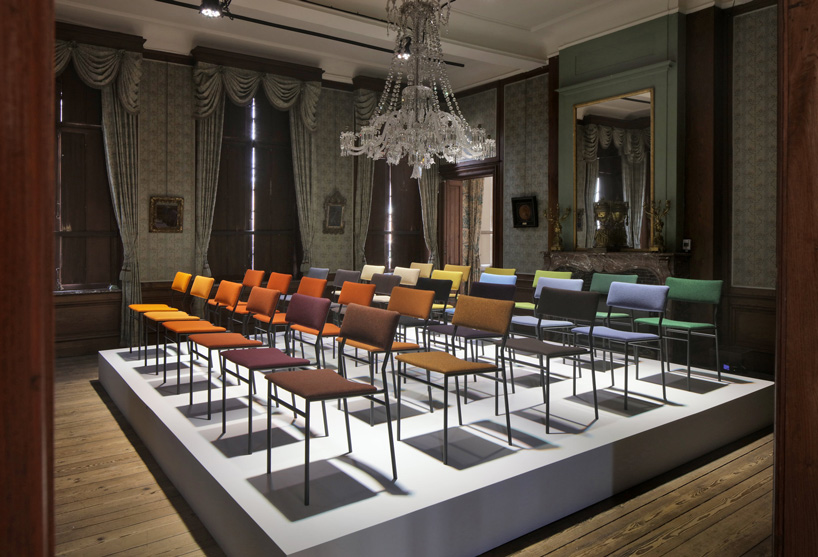 'changing perception / objects' by studio rens, in collaboration with light & lighting laboratory KU leuven, kvadrat, spectrum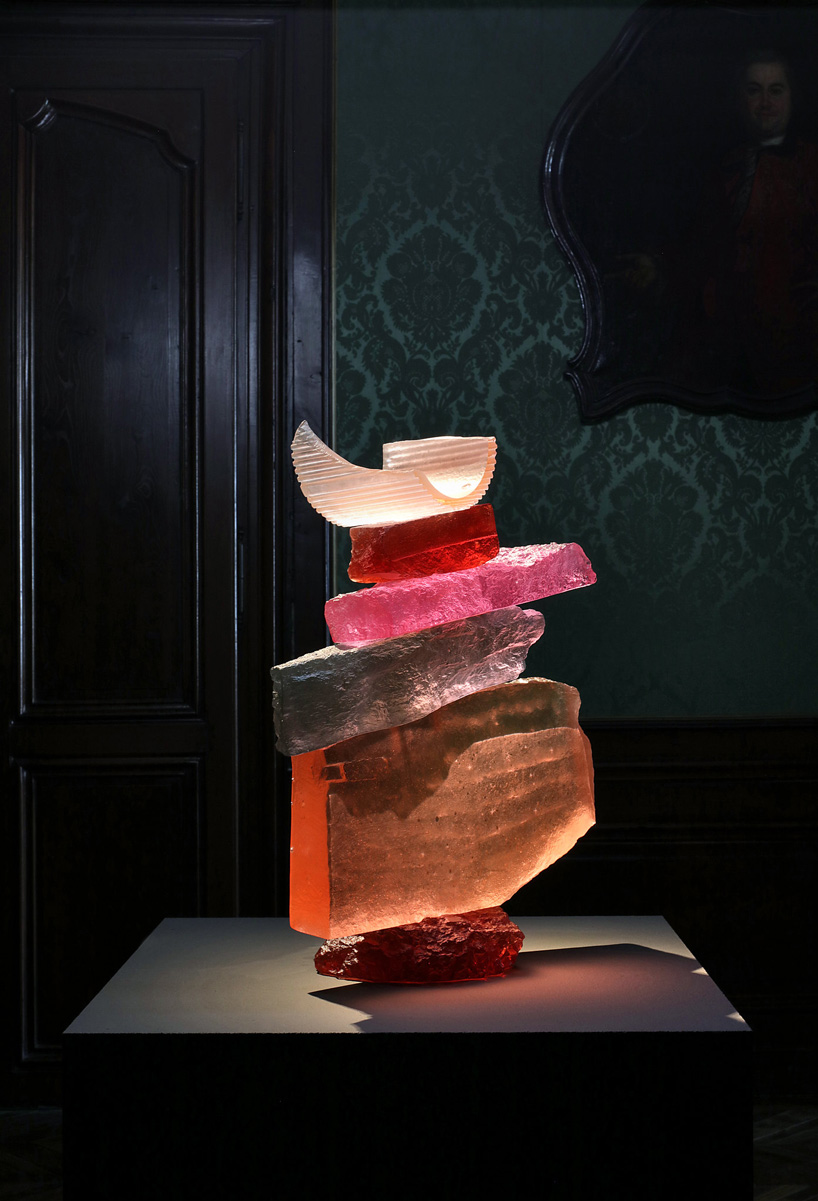 'time rock stack' by dawn bendick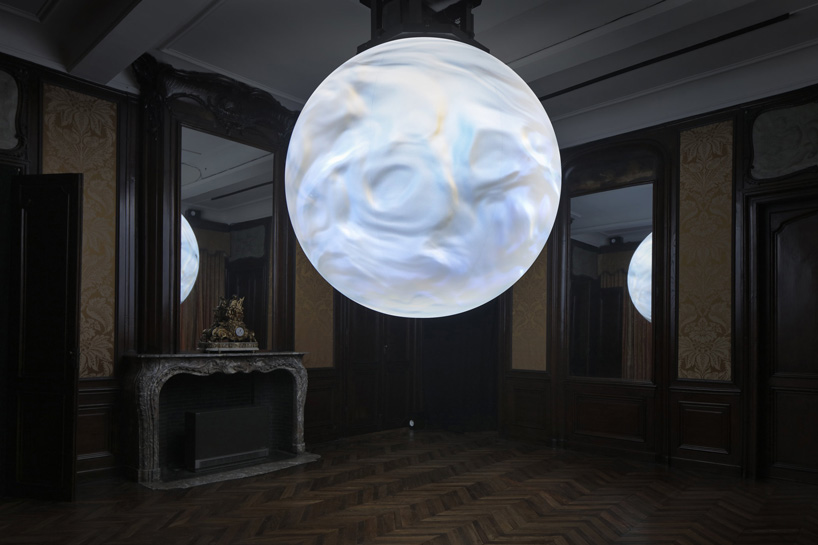 nick verstand's 'anima'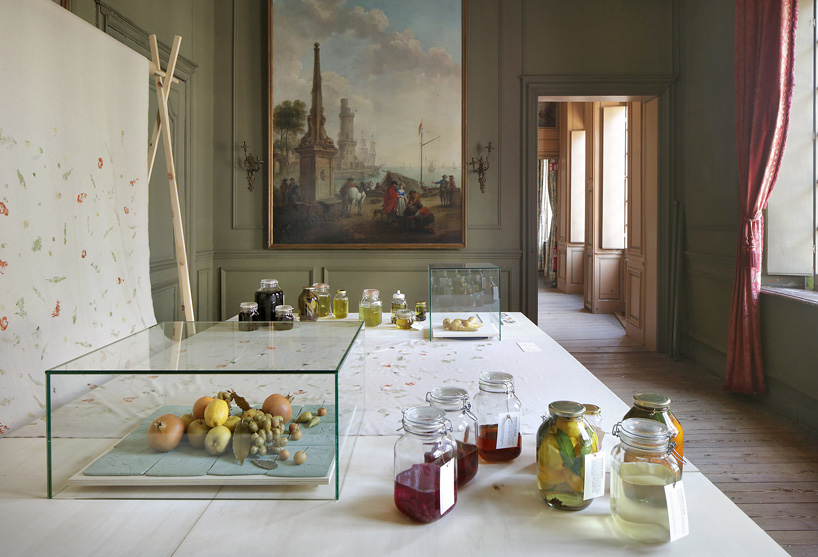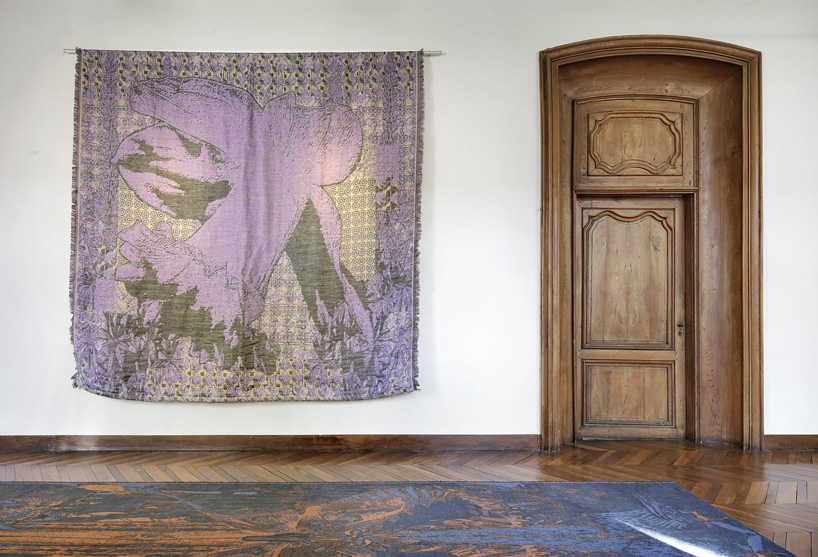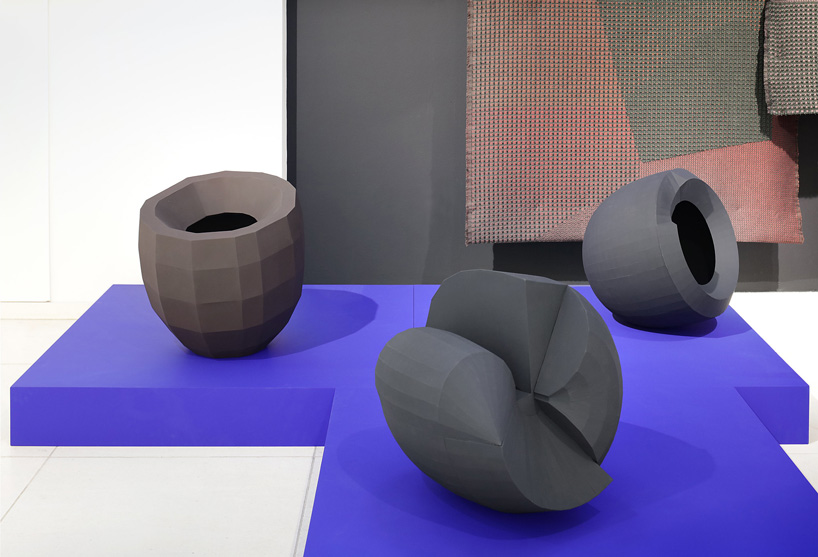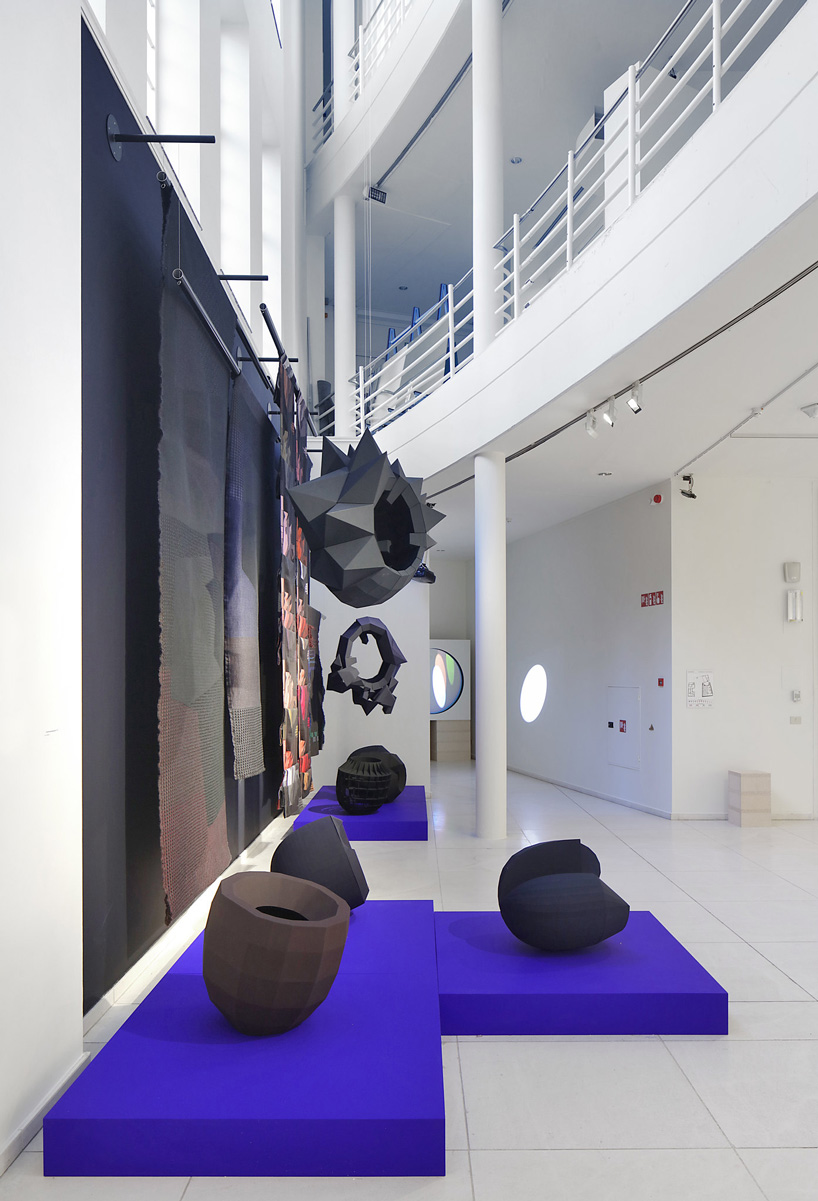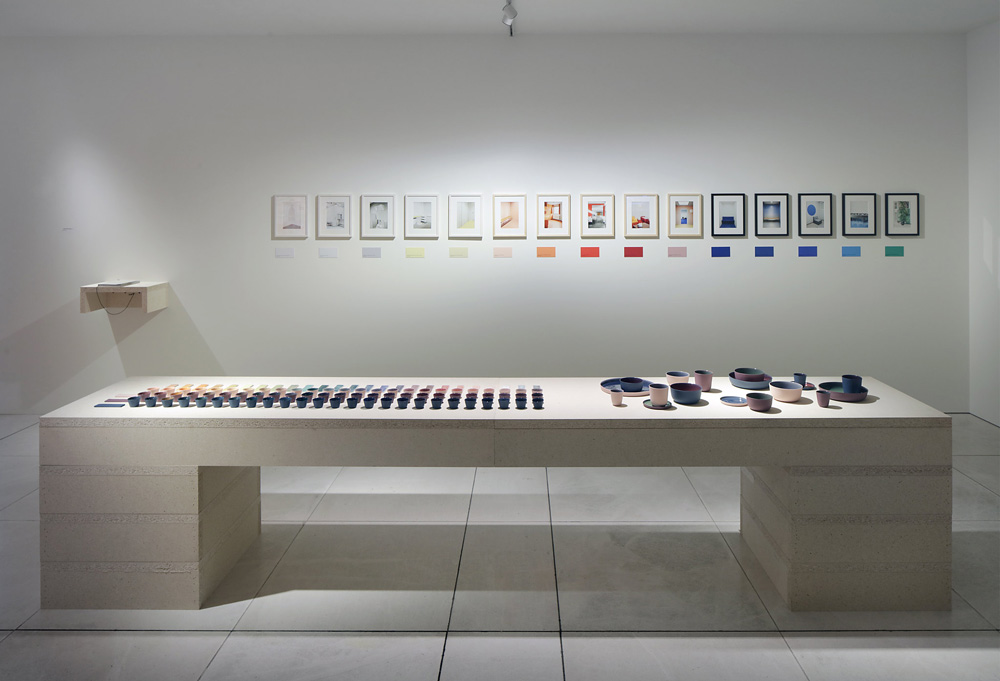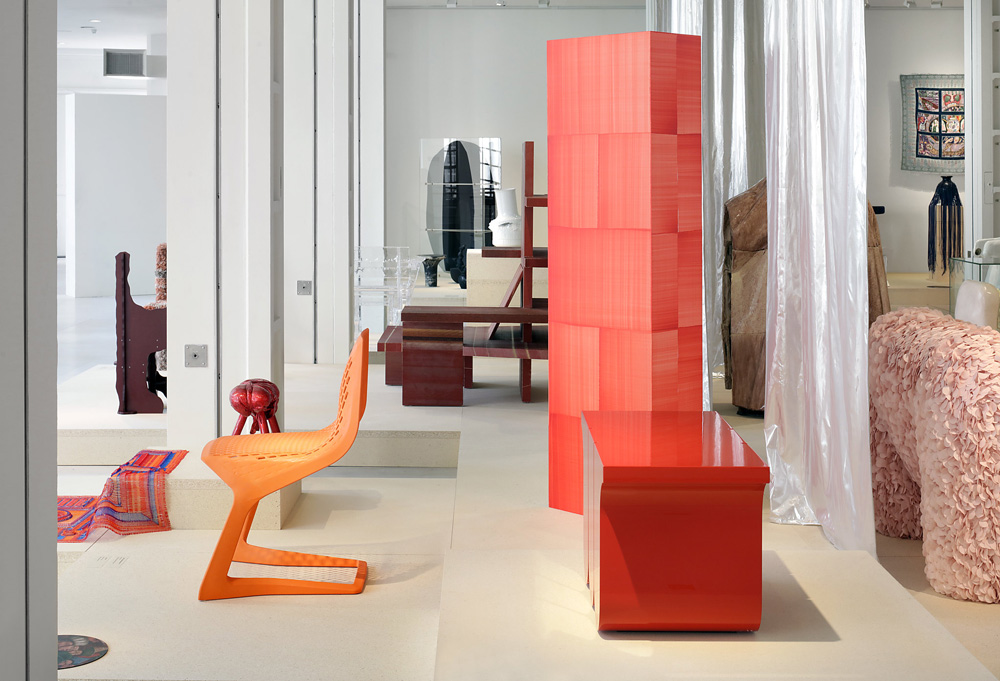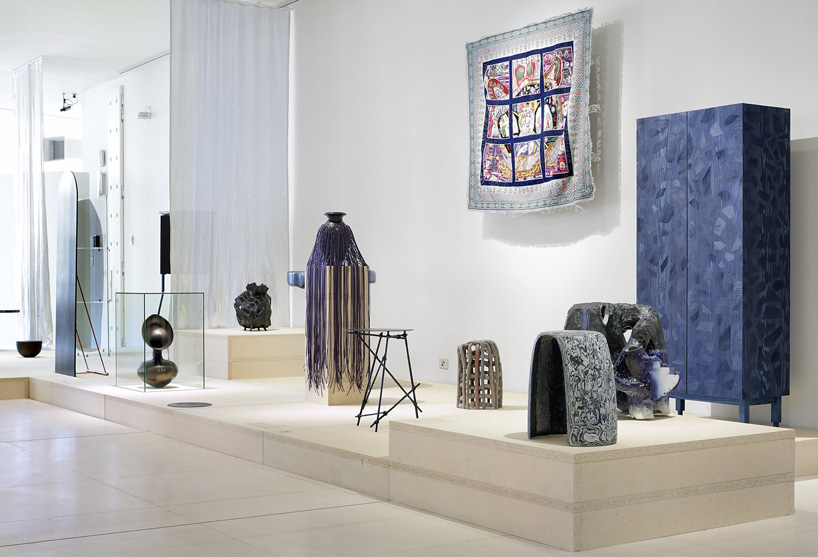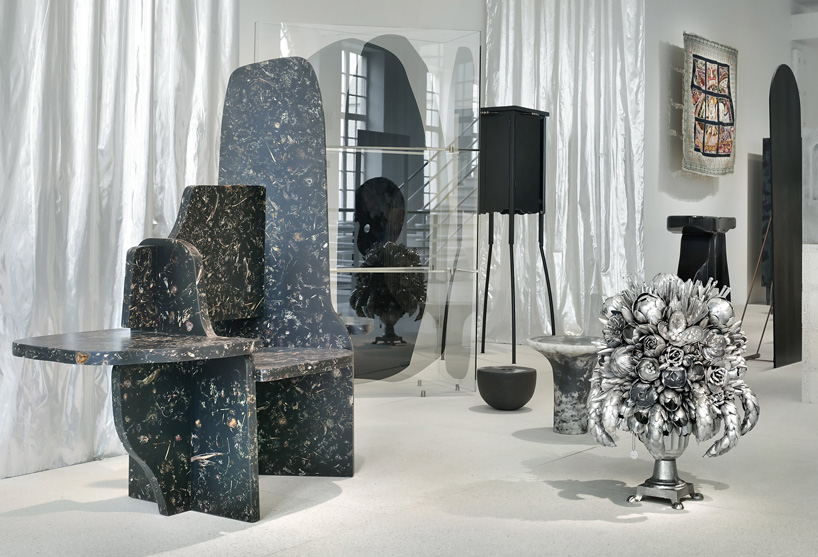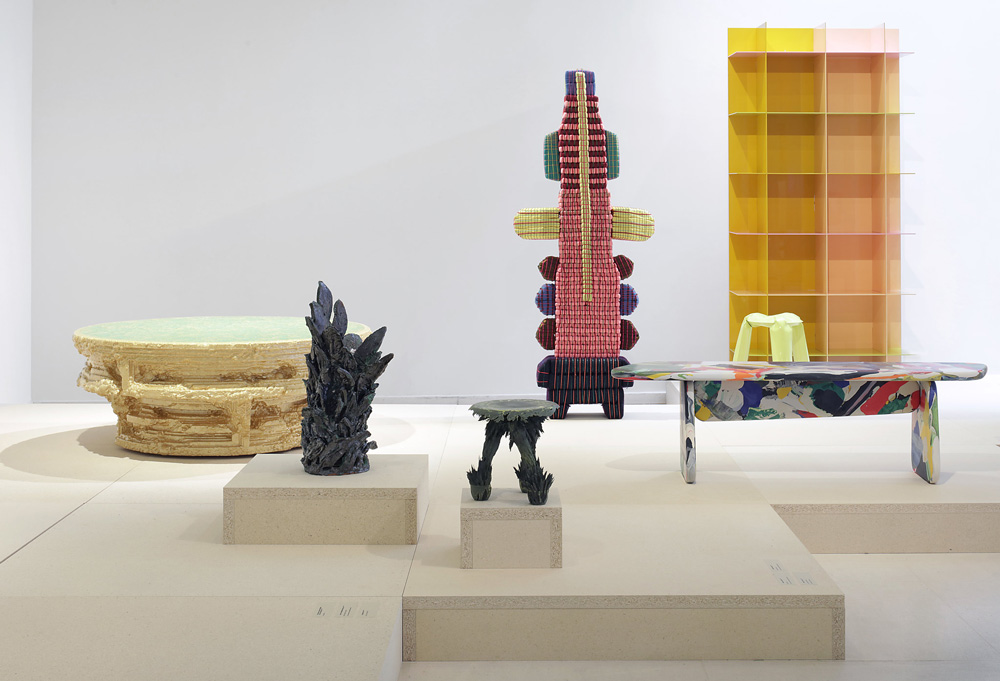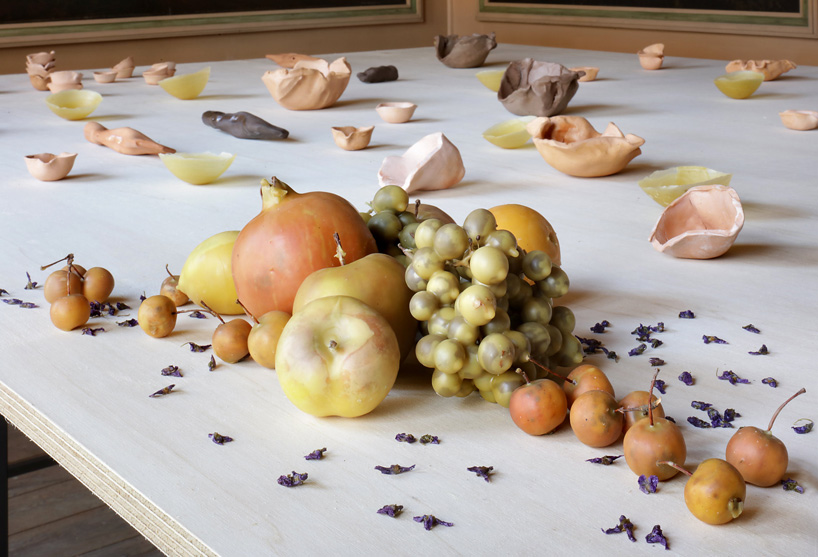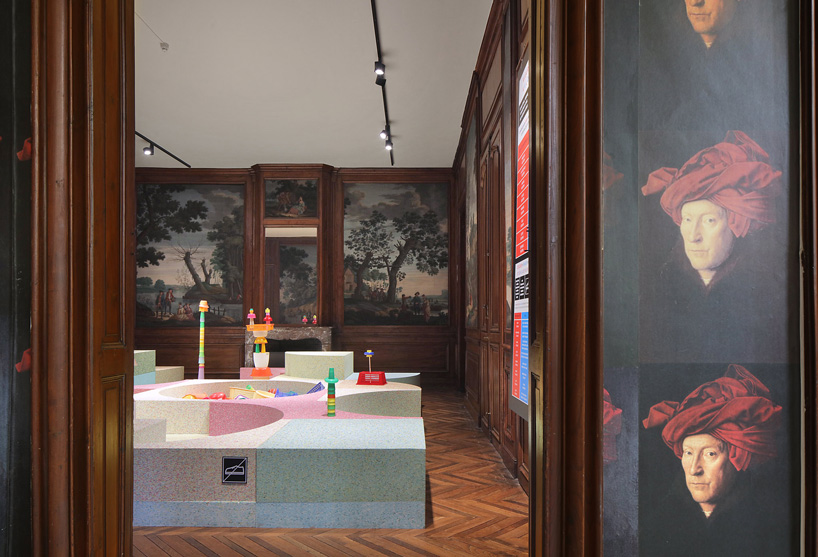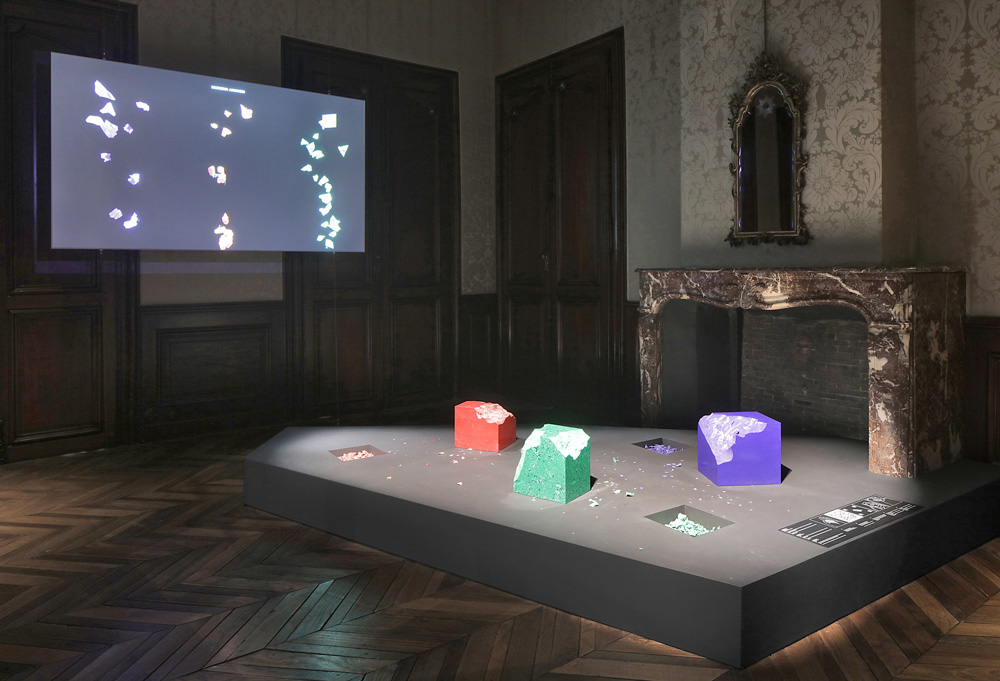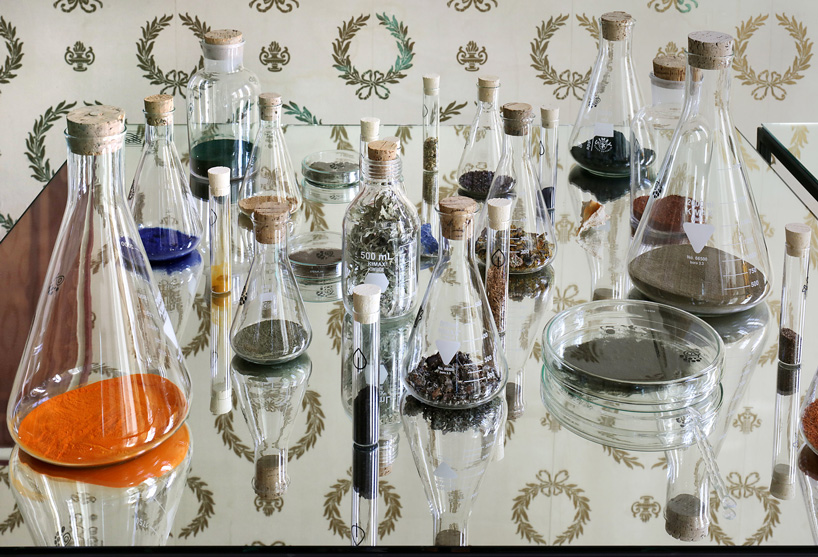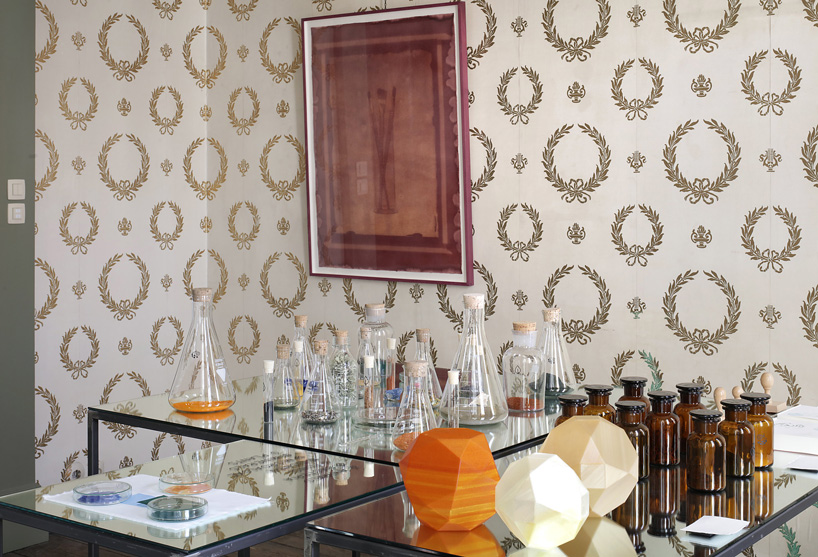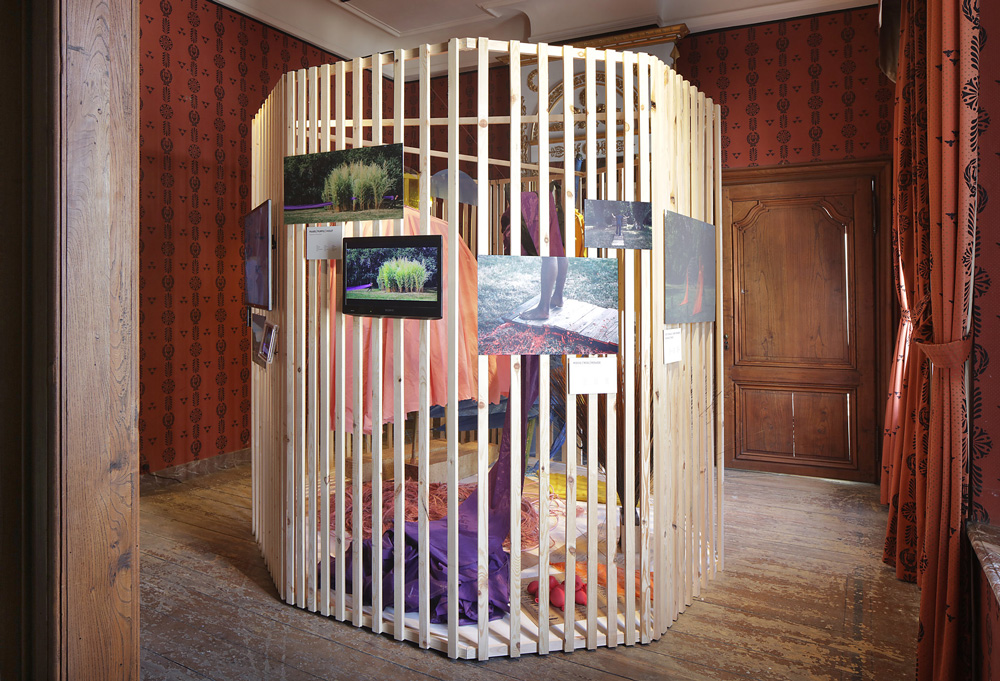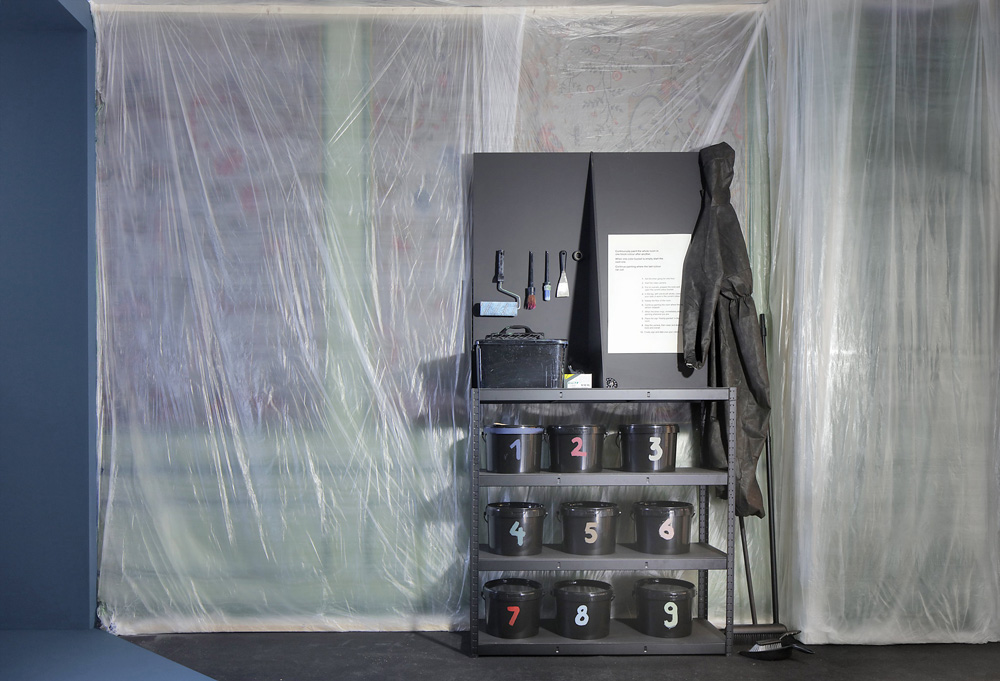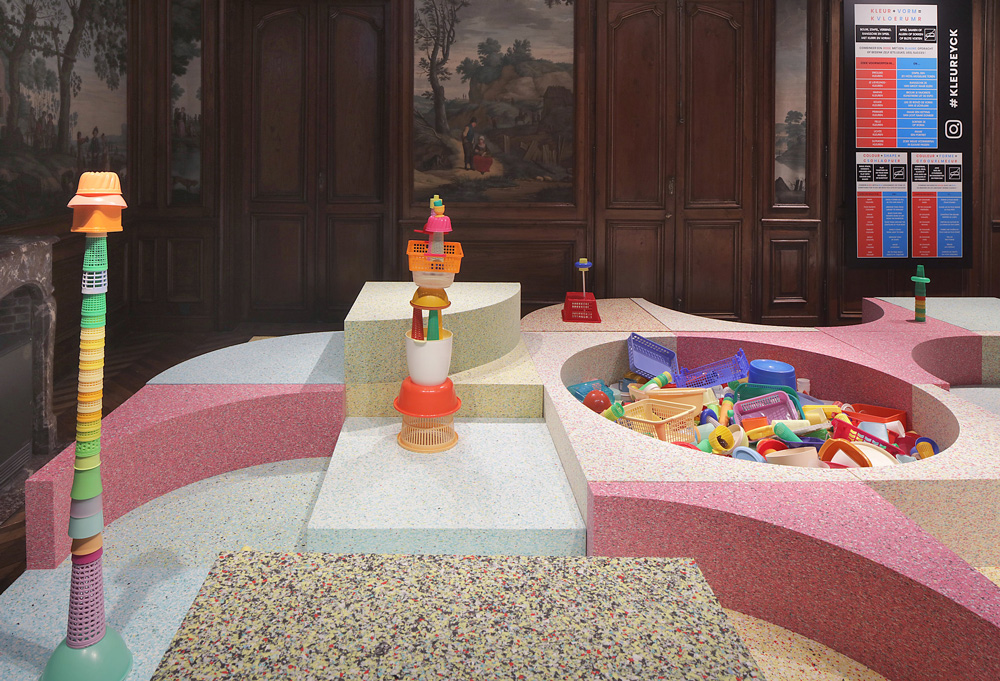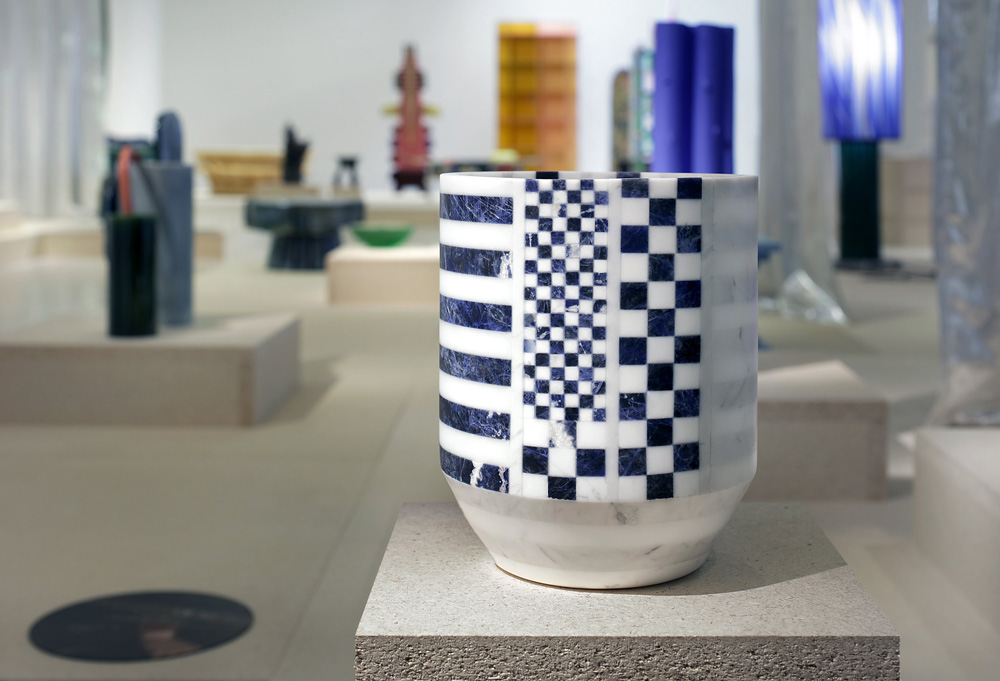 project info:
name: kleureyck. van eyck's colours in design
venue: design museum gent
curator: siegrid demyttenaere and sofie lachaert
duration: 13 march 2020 – 21 february 2021
coproduction: lille3000, as part of lille métropole 2020 world design capital
full list of participating designers and artists: nick verstand, patricia domingues, judith seng, pinaffo pluvinage, studio rens, mischer'traxler, les monseigneurs, kask biolab, pepa ivanova, tim theo deceuninck, joanna reuse, studio plastique, marente van der valk, de onkruidenier, céline pelcé, atelier haegeman temmerman, carlo lorenzetti, voukenas petrides, wouter hoste, juliette clovis, théophile blandet, lukas wegwerth, michael eden, jeroen wand, unfold, david huycke, don yaw kwaning, julien carretero, tinus vermeersch, touche-touche, oscar zieta, wim goes, tamara van san, lizan freijsen, barbara nanning, faye toogood, ortamiklos, michael johansson, mieke groot, studio truly truly, francesco balzano, muller van severen, sabine marcelis & brit van nerven, thomas trum, studio wieki somers, daan veerman, max lamb, buro belén, andrés reisinger, anna aagard jensen, ying chang, marie filippa janssen, lionel jadot, audrey large, ettore sottsass, konstantin grcic, anton alvarez, DWA design studio, eelko moorer, glithero, studio maarten de ceulaer, nendo, odd matter, ward wijnant, antonino spoto, david bielander, anne marie laureys ceramics, johannes nagel, architecten de vylder vinck tailleu, messgewand, gizela sabokova, sophie rowley, bela silva, brecht wright gander, studio floris wubben, sam orlando miller, schimmel & schweikle, sigve knutson, studio anne holtrop, alissa volchkova, ronan & erwan bouroullec, studio nucleo, koos breen, jólan van der wiel, frantisek vizner, magdalene odundo, marcin rusak studio, marlène huissoud, nel verbeke, OS & OOS, renato nicolodi, morten klitgaard, wieki somers, borek sipek, tjok dessauvage, roxane lahidji, robin vermeersch, chris schanck, ann carrington, aliki van der kruijs, elena gileva, germans ermičs, james shaw, klaas rommelaere, patricia urquiola, richard hutten, saar scheerlings, dirk vander kooij, studio minale-maeda, study o portable, alissa + nienke, cécile feilchenfeldt, stéphane mouflette, atelier lachaert dhanis, tanya long, wonmin park, atelier NL, caroline cotto, simone doesburg, studio nienke hoogvliet, hella jongerius, navine g. khan-dossos, lucas maassen, studio maarten kolk & guus kusters, fernando laposse, christien meindertsma, studio thusthat, jordan söderberg, alissa+nienke, anish kapoor, asif khan, wang & soderstrom, brendi wedinger, zeitguised, foam studio, six n five, thorsten brinkman
sofia lekka angelopoulou
I designboom
jun 02, 2020
a diverse digital database that acts as a valuable guide in gaining insight and information about a product directly from the manufacturer, and serves as a rich reference point in developing a project or scheme.
designboom will always be there for you
milan, new york, beijing, tokyo

,
since 1999