DESIGNART tokyo 2022: this year's theme is 'together'
DESIGNART Tokyo returns this fall for its 2022 edition under the theme of TOGETHER. As one of the country's largest art and design festivals, the 10-day event is set to transform the Japanese capital into an open air museum. Leading creators working across various genres of art, design, interior design and fashion will converge in Tokyo, one of the most culturally diverse cities in the world, to hold exhibitions in various locations from October 21 to October 30, 2022. With less than a week to go, DESIGNART has unveiled information on this year's exhibitors and their works, highlighting its mission to continue to promote design and art from Tokyo to the rest of the world.
As a media partner of DESIGNART tokyo 2022, designboom previews the themes, venues and exhibitors set to enliven the japanese city this month. Discover our list of highlights below.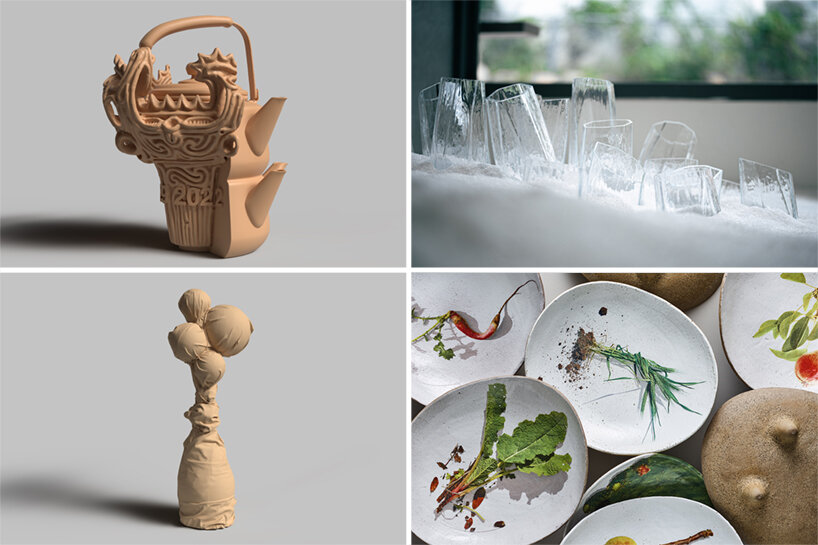 NEXT CIRCULATION – Sustainability and Technology | Clockwise from top right : CRYSTN, 'the SP!RAL', Seeds of Heritage, Enfold type 1 by BCXSY, Fusion Sculpture #01 by GELCHOP
DESIGNART Tokyo 2022 main exhibition: next circulation
Manufacturing and sustainability initiatives are being proactively taken worldwide in various fields to achieve the SDGs toward a sustainable society. In addition to developing materials and technologies, building relationships with partners and educating the next generation are likely to be the keys to producing high-demand, popular products. Considering this, DESIGNAT TOKYO 2022 presents the NEXT CIRCULATION, a sustainability and technology-themed exhibition, featuring initiatives by leading corporate brands and creators, as well as a selection of inspiring exhibits that contemplate 'beyond' recycling and upcycling. Satoshi Itasaka, a designer in the fields of architecture, product, and art, who also works on upcycling, will take charge of the spatial design.
participating creators: Taiwan Design Research Institute, Landloop × GELCHOP / BCXSY, Orna Tamir Schestowitz, Yuma Kano, Ryuichi Kozeki, OKURAYAMA STUDIO × KAARON STUDIO, Hiroto Yoshizoe, 3710Lab × Sae Honda, Satoshi Itasaka
venue: WORLD Kita-Aoyama Building, Tokyo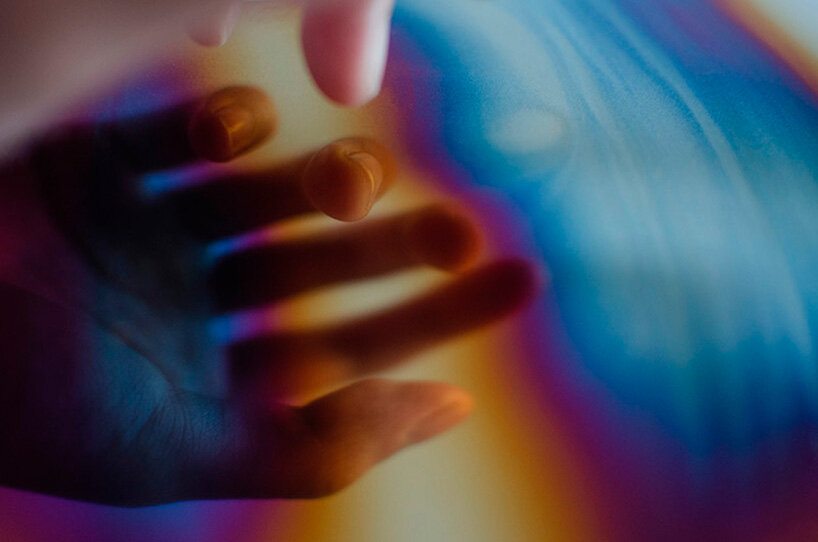 Messagingleaving (Chialing Chang)
DESIGNART GALLERY at Hz SHIBUYA- New Platform with Asian Design
DESIGNART GALLERY is a collective exhibition focusing on Asian creators, as a steppingstone to a new platform for building more friendly and progressive relationships with other Asian countries. The exhibition will be held at the newly established Hz, an event space with an eye-catching glass facade in the cultural hub of Shibuya.
participating creators: messagingleaving (UNDER 30), Karyn Lim (UNDER 30), SDANLEY DESIGN WORKS, quantum × Stratasys Japan, ADAM from SOZAI CENTER (KOMORU Ltd.・M&T)
venue: Hz SHIBUYA 4-3 1F, Udagawa-cho, Shibuya-ku, Tokyo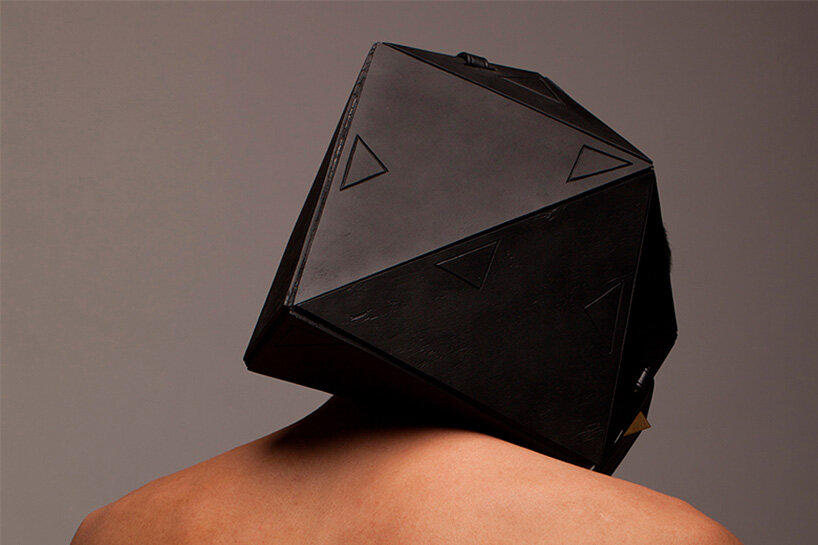 Karyn Lim | photo: Hendra Kusama
KAISU – Furniture by featured Creators
The exhibition will feature a collection of furniture works with innovative and adventurous designs at KAISU, a former Japanese-style restaurant in Akasaka, which has been renovated as a new space. In the last 11 years, Ishinomaki Laboratory, founded by architect Keiji Ashizawa, has gained recognition and its concept has spread throughout the world. This time, returning to its roots, seven architects and designers held a workshop with craftspeople in Ishinomaki, and designed unique pieces under the theme of Ishinomaki Home Base. The results of the workshop will be presented in the form an exhibition of furniture and products under the title '7
designers, 2 days at Ishinomaki Laboratory'.
participating creators: Ishinomaki Laboratory (Keiji Ashizawa, Kenji Ito, Wataru Kumano, Koichi Suzuno, Naoki Terada, Nicolaj Friis Nøddesbo, Shigeki Fujishiro), Shinnosuke Harada/ Junichi Ishigaki/ Ryo Suzuki, NAMAIKI / Mai Suzuki
venue: KAISU 6-13-5, Akasaka Minato-ku, Tokyo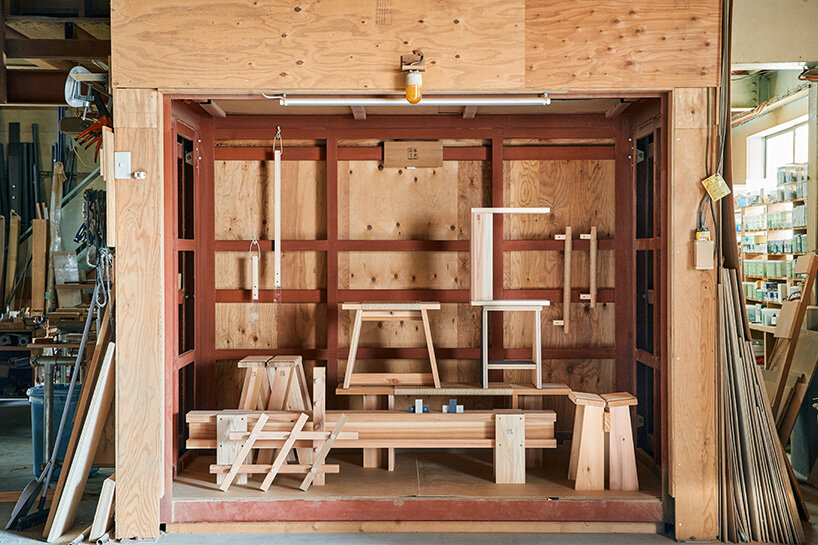 7 designers, 2 days at Ishinomaki Laboratory
ITOCHU SDGs STUDIO – Regeneration and circulation
ITOCHU SDGs STUDIO will serve as a space which various NGOs, NPOs and other organizations involved with the SDGs can use to communicate information about their activities and as a space where individuals have the opportunity to engage with the SDGs in their own way, allowing various plans to unfurl and take shape.
This time, the artworks of three creators will be exhibited which are born from the concept of 'Regeneration and circulation'.
participating creators: Konel, Ao., Studio POETIC CURIOSIT
venue: ITOCHU SDGs STUDIO 2-3-1, Itochu Garden B1F, Kita-Aoyama, Minato-ku, Tokyo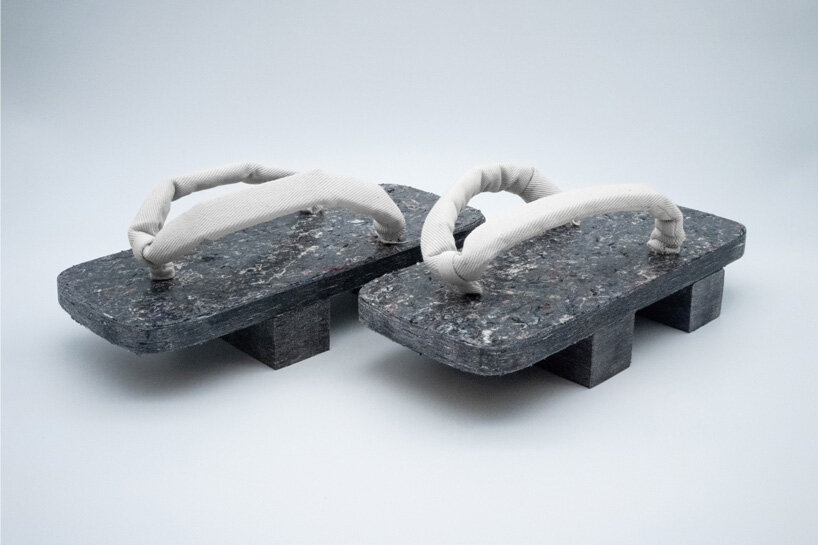 Konel
Hibiya OKUROJI – Diverse works under the 100-year-old viaduct
Hibiya OKUROJI is located between Hibiya and Ginza, where the impressive brick bridge arches are still in use after more than 100 years. The 300-meter-long space will host a variety of artworks, from interior design to works by cutting-edge artists.
participating creators: Takaya Mic Mitsunaga (UNDER 30) , Nina Nomura (UNDER 30) , Sohma Furutate (UNDER 30), nooca, MaruheiTimber × tossanaigh
venue: ibiya OKUROJI 1-7-1, Uchisaiwai-cho Chiyoda-ku, Tokyo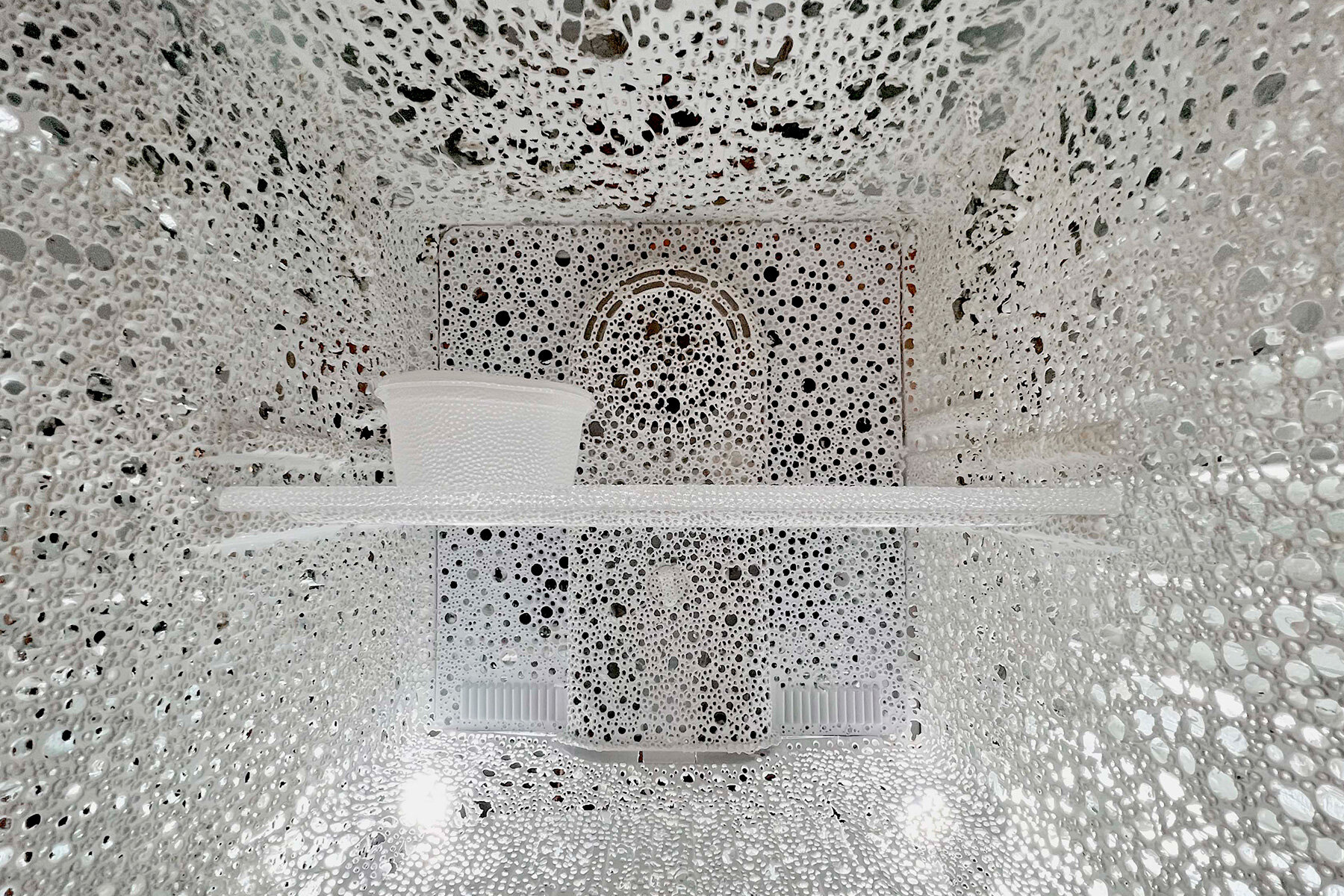 notable content, including japan premieres and launches
PERRIER-JOUËT & GARANCE VALLÉE – 'PLANTED AIR'
venue: ISETAN SALONE TOKYO MIDTOWN, Galleria 1F Promotion Space 9-7-4, Akasaka, Minato-ku, Tokyo
Perrier-Jouët releases the world premiere in Japan of a collaborative artwork, 'Planted Air,' created by French artist, architect, and designer Garance Vallée. This work expresses the dialogue between the two pillars that support the Maison Perrier-Jouët: art and nature. Reinterpreting the ecology of the Perrier-Jouët vineyard, the work's extensive use of curves and arabesques represents Art Nouveau from a contemporary perspective. The materials chosen are unique and artisanal, and the solid, hand-carved limestone blocks evoke the terroir of Champagne. The wrought iron, which was painstakingly forged by craftsmen, is reminiscent of the main gate of the Maison Belle Epoque in Epernay.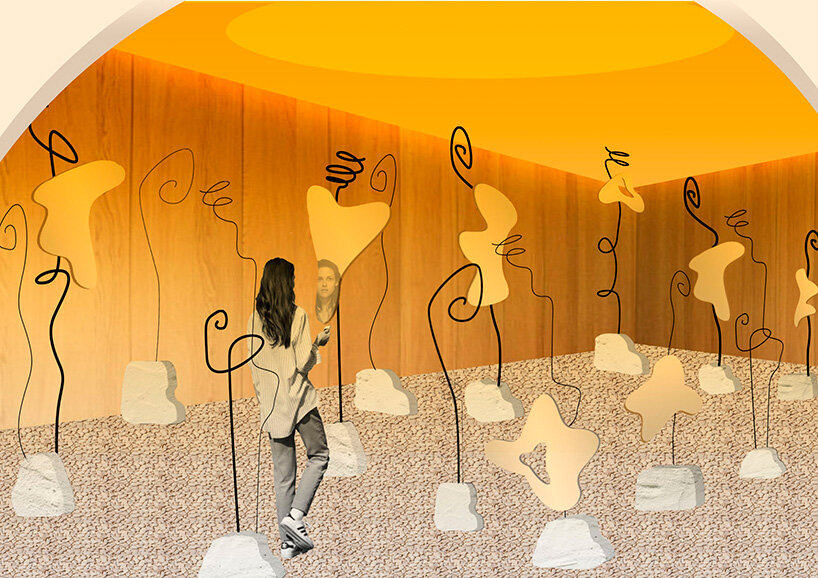 Perrier-Jouët and Garance Vallée 'Planted Air'
SANLORENZO JAPAN MEETS KAZUTO IMURA
venue: MA5GALLERY by SANLORENZO JAPAN 5-10-17, Minami-Aoyama, Minato-ku, Tokyo Curated by DESIGNART
material and technical cooperation: UNOU JUKU by AGC Inc. MakershipInc.
Coinciding with the pre-launch of SANLORENZO JAPAN, artist Kazuto Imura's solo exhibition 'Æ/æ' will be held at MA5 GALLERY, which will serve as a platform for SANLORENZO JAPAN's Art & Design. For the first exhibition there, Imura has created mirrors that 'do not reflect yourself.' Through examining materials and techniques that have been used in mirror production, he relives the history of the human-mirror association. The title 'Æ/æ' was inspired by the technique he used with a focus on the mirror construction, where he superimposes the phenomenon caused by the materials' composite nature during the mirror-making process onto a reflected image.
TEAMLAB, CONTINUOUS LIFE AND DEATH AT THE NOW OF ETERNITY AT VOLVO STUDIO AOYAMA
venue: VOLVO STUDIO AOYAMA 3-3-11, Kita-Aoyama, Minato-ku, Tokyo
Volvo Studio Aoyama will display 'Continuous Life and Death at the Now of Eternity' by the art collective teamLab. This will be exhibited in conjunction with another art exhibition by teamLab and sponsored by Volvo Car Japan, VOLVO teamLab: A Forest Where Gods Live. It is held at Mifuneyama Rakuen in Kyushu, where the vast forest, megaliths, caves, and other natural features of Mt. Mifuneyama, become art in themselves.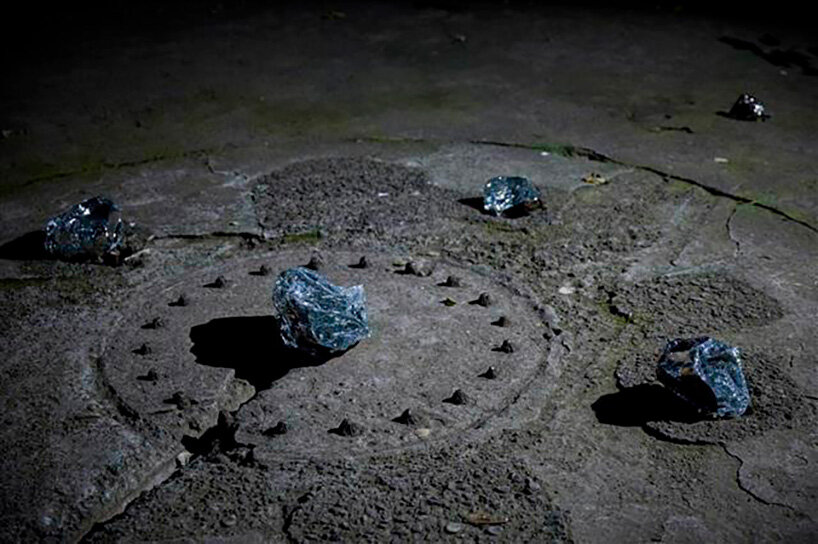 mirror in the rough | photo by Naomi Circus / Kazuto Imura
a space where fashion and art blend with each other
PRADA PRESENTS THE EXHIBITION 'WHO THE BÆR'
venue: Prada Aoyama 5-2-6 Minami Aoyama, Minato-ku, Tokyo 5th floor
Prada presents the exhibition 'Who the Bær' by Simon Fujiwara, organized with the support of Fondazione Prada, at Prada Aoyama.'Who the Bær' is a cartoon character created by the artist that takes inspiration from fairy tales, fantasy literature, animation and the exhibition explores a plurality of topics belonging to different realms: from the climate collapse to cultural appropriation, from plastic surgery to Pop-art through the coming-of-age story of 'Who the Bær'.
'VISITORS' BY CHRISITAN HIDAKA & TAKESHI MURATA AT MAISON HERMÈS FORUM
venue: GINZA MAISON HERMÈS Le Forum 5-4-1 Ginza, Chuo-ku, Tokyo
Christian Hidaka (b. 1977,Chiba, Japan, lives and works in London, UK) and Takeshi Murata (b. 1974, USA, lives and works in Los Angeles) will hold the co-exhibition 'Visitors' at Maison Hermès Forum in Ginza. Through the worlds of these two artists, who continue to create works that interrogate the space between reality and fiction, the exhibition will highlight the fictional structure seen in contemporary art through two narratives.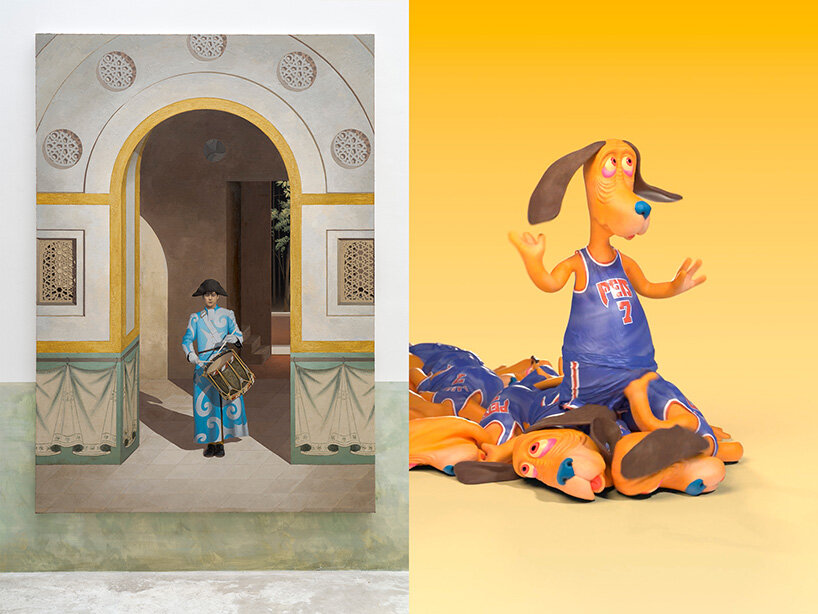 Hugard & Vanoverschelde (left) | courtesy of the artist (right)
AYAME ONO AT PERVERZE THE EMBODIMENT STORE
venue: PERVERZE THE EMBODIMENT STORE 5-5-1, Minami-Aoyama, Minato-ku, Tokyo
Established in Tokyo in 2016 by an anonymous collective of young creatives, PERVERZE is both a fashion brand and a project, will have a collaborative exhibition with artist Ayame Ono at PERVERZE THE EMBODIMENT STORE, which opened in March 2022. While utilizing the structure of the store, this exhibition will incorporate PERVERZE's archive of textile patterns and materials created up until now, forming a collage of works where various layers intersect.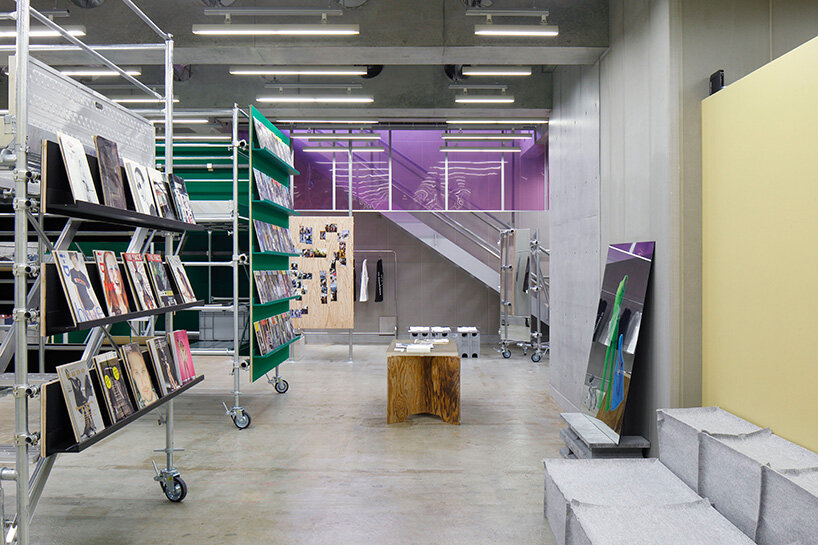 Ayame Ono at PERVERZE THE EMBODIMENT STORE
experience of technology x art
METAVERSE BOUNDARY
how to participate: Real Space/ ANB Tokyo 3rd floor 5-2-4, Roppongi, Minato-ku Tokyo
virtual space: METAVERSE ROPPONGI official website
The metaverse, such as digital twins, is a recent hot topic. What would people do if a metaverse city is shrouded in darkness? What is it like if a mirror exists physically at the boundary of the virtual and real? This is an experimental artwork by ExMetaClub x TV Asahi, which considers the viewer's (avatar's) experience and behavior in the metaverse space itself as the artwork. "The gorgeous and light-filled METAVERSE ROPPONGI" will be turned into the "Black METAVERSE ROPPONGI" for a limited time. This interactive artwork is simultaneously exhibited physically and virtually. *The exhibit will tour different locations.
MEDICALART – TURNING YOUR HEALTH CONDITION INTO ART FROM MEDICAL DATA
venue: UN GRAIN | Premiere Building 1F, 6-8-17 Minami-Aoyama, Minato-ku, Tokyo
Medical Art is produced by five creators with diverse backgrounds (designer, planner, engineer, graduate school lecturer, etc.). The data they collected themselves (e.g., facial expressions, behaviors, and health information) are combined and redefined based on modern medical data to create an artwork of the inner self. 'Medical Data x Art' will offer an opportunity to learn about the unknown inner self and to improve wellbeing. At the venue within patisserie UN GRAIN shop, renowned for MIGNARDISES (bite-sized sweets), visitors can purchase sweet treats while enjoying an artistic vibe.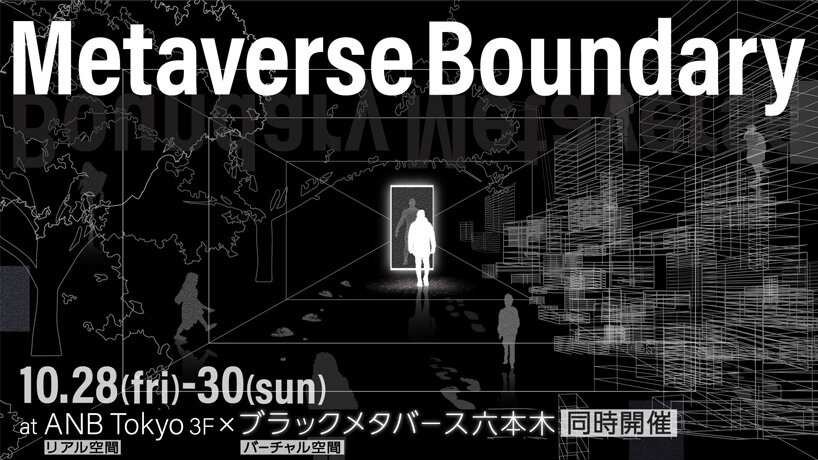 Metaverse Boundary
interior: new collections and presentations by interior brands
FLEXFORM 2022 NEW COLLECTION
venue: FLEXFORM TOKYO 6-4-10, Minami-Aoyama Minato-ku, Tokyo
FOCUS / YUJI OKITSU AT ROYAL FURNITURE COLLECTION
venue: ROYAL FURNITURE COLLECTION SHOWROOM 2-12-4 Sakamoto Bldg. 1 F Kita-Aoyama, Minato-ku, Tokyo
ARIAKE WITH LE KLINT /BANG&OLUFSEN / BELAIR LAB
venue: #103 4-1-15 Minami-Aoyama , Minato-ku, Tokyo
'DISSECT' SATOSHI KAWAMOTO × AMBIENTEC
venue: LIGHT BOX STUDIO AOYAMA 5-16-7, Minami-Aoyama Minato-ku, Tokyo
PATIO PETITE AT GINZA INNIT
venue: GINZA innit 7-10-1 2F, Ginza, Chuo-ku, Tokyo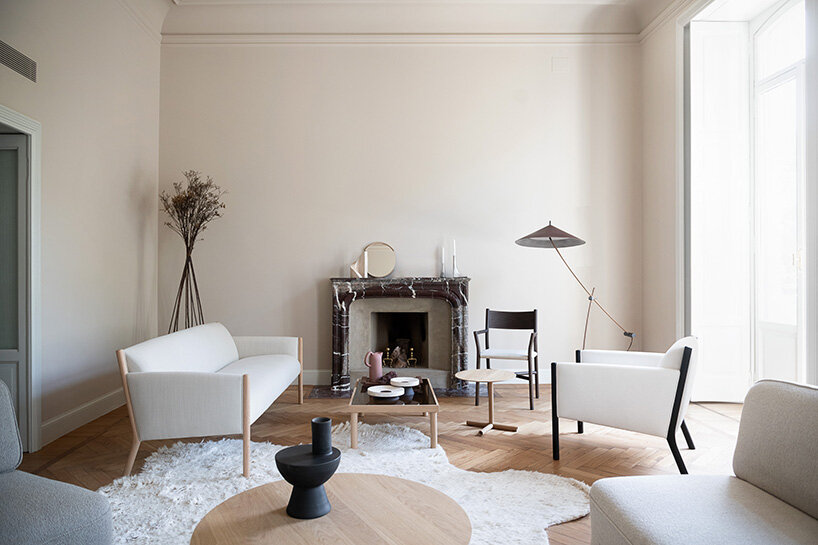 Ariake with Le Klint / Bang&Olufsen / Belair Lab
art: from interactive installations to established galleries
FEEL HOTEL TOGETHER AT ALL DAY PLACE SHIBUYA
venue: all day place Shibuya 1-17-1, Shibuya, Shibuya-ku Tokyo
Directed by a green's scenting designer Megumi Fukatsu, 'Feel Hotel Together,' an installation themed on the merging and connection of the five senses, will be held at all day place shibuya. A diverse group of next-generation designers and artists will come together to create works of art.
JULIAN OPIE AT MAHO KUBOTA GALLERY
venue: 2-4-7 Jingumae Shibuya-ku Tokyo Japan
Maho Kubota gallery, located in Jingumae, an area of cultural crossover between Harajuku and Aoyama in Central Tokyo, will hold a solo exhibition of new paintings and new animations featuring 'Dance' by Julian Opie, one of the UK's leading contemporary artists today.
THE FUTURE ETERNAL
venue: A LIGHTHOUSE CALLED KANATA Kasumicho Terrace 6F, 3-24-20, Nishi-Azabu, Minato-ku Tokyo
A Lighthouse called Kanata, a contemporary art gallery that introduces Japanese artists to the world, is bringing together works by up-and-coming artists in The Future Eternal exhibition. Rather than following the transient trends of contemporary art, the highlight of the exhibition is the universal yet progressive abstract works that connect the past and the future. The exhibition will feature ambitious three-dimensional and two-dimensional works that combine materials and outstanding techniques to embellish contemporary spaces.
OMOTESANDO REPLICA
venue: Omotesando hills 4-12-10 Jingumae, Shibuya-ku, Tokyo main building large staircase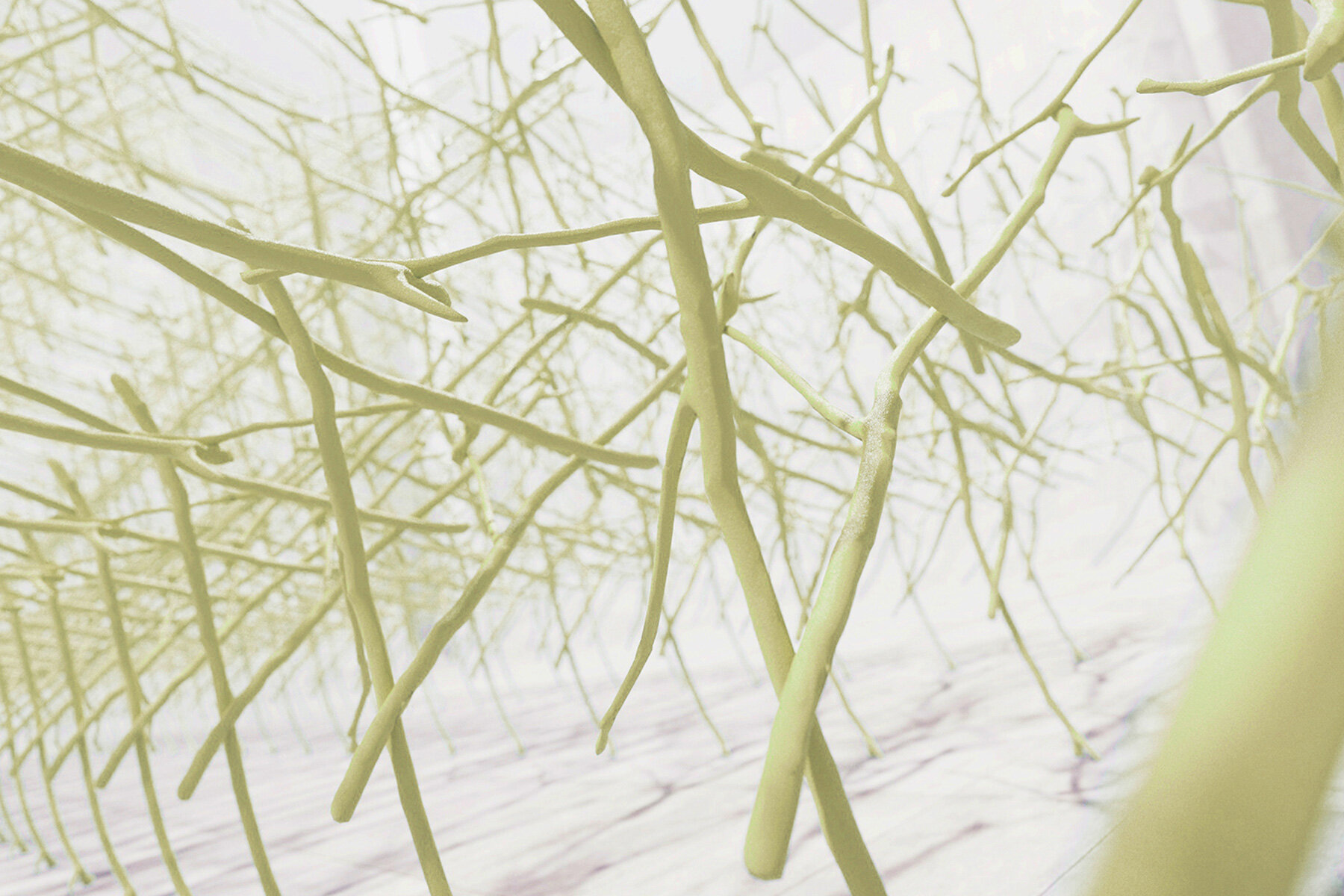 'DESIGN FOR SUSTAINABLE FUTURE' AT TOKYO MIDTOWN
Tokyo Midtown will exhibit works of two creator groups featuring 'Design for Sustainable Future'.
SERIES 'SEA'/ AMBI & STUDIO RELIGHT
venue: TOKYO MIDTOWN, Galleria 2F in front of Aēsop store 9-7-1, Akasaka, Minato-ku, Tokyo
The series 'sea' is an effort by ambi to realize the charm of STUDIO RELIGHT's activities through design, using recycled glass from waste fluorescent lamps that have been properly processed by STUDIO RELIGHT's parent company, Sawaya Co. The glass is molded from a lump of glass to maximize the uniqueness of color and bubbles of recycled glass. For some of the works, sand molds were used as casting molds, for texture, and to easily recycle after use. Each work represents different scenes of the 'sea.'
'FLOW'- FLUID MATERIAL CYCLE- BY DAISUKE YAMAMOTO
venue: TOKYO MIDTOWN, Galleria 2F in front of lucien pellat-finet 9-7-1, Akasaka, Minato-ku, Tokyo
This project began with the awareness that everyday recyclable construction materials are disposed then new construction begins, so-called "scrap and build". In this situation, he shed light on the most used and at the same time disposed material, LGS( Lightweight Gauge Steel ).This product series "FLOW" came to life from this process, challenging in realizing fluid material cycle that prevents any kind of industrial waste disposal.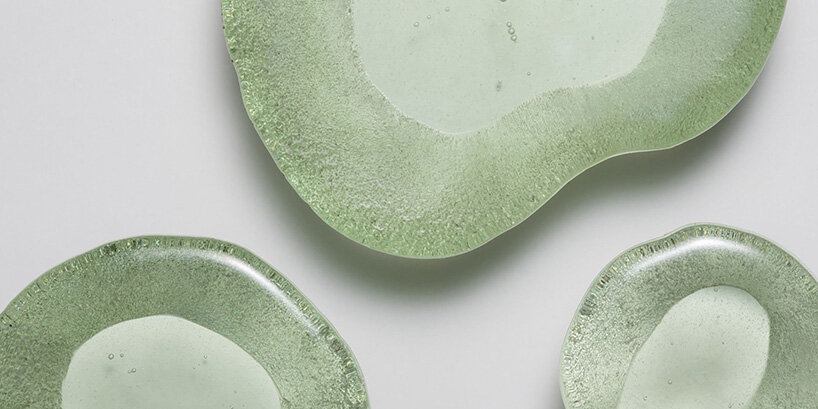 series 'sea' by ambi and STUDIO RELIGHT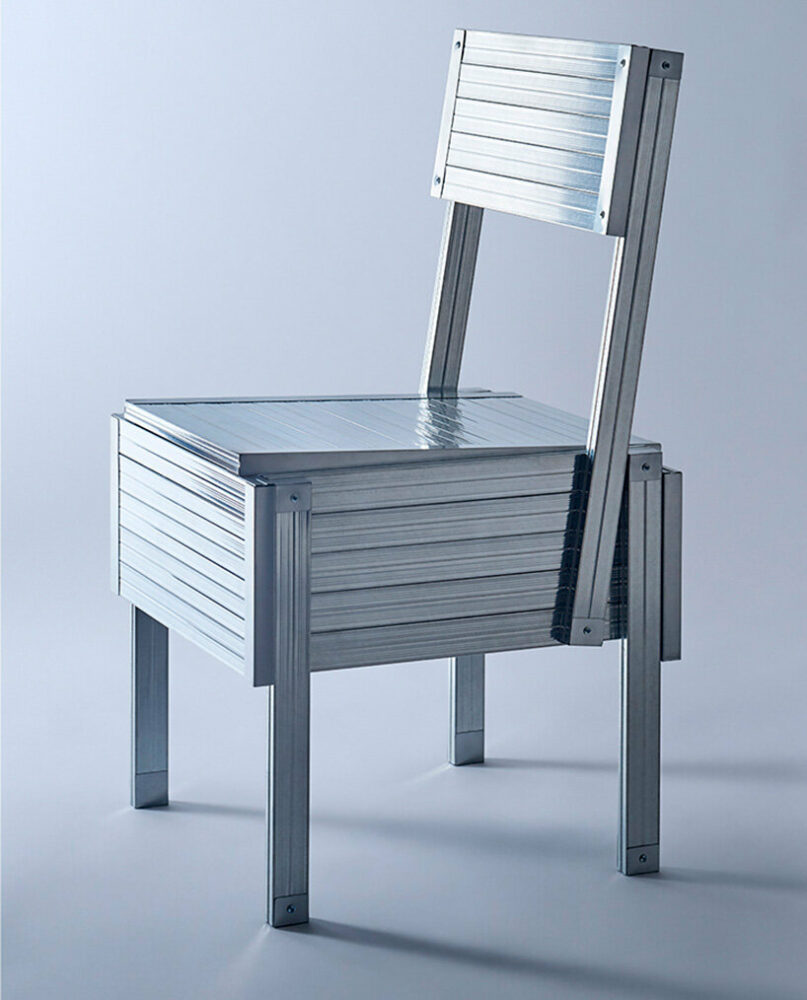 'Flow' by Daisuke Yamamoto | photo by Masayuki Hayashi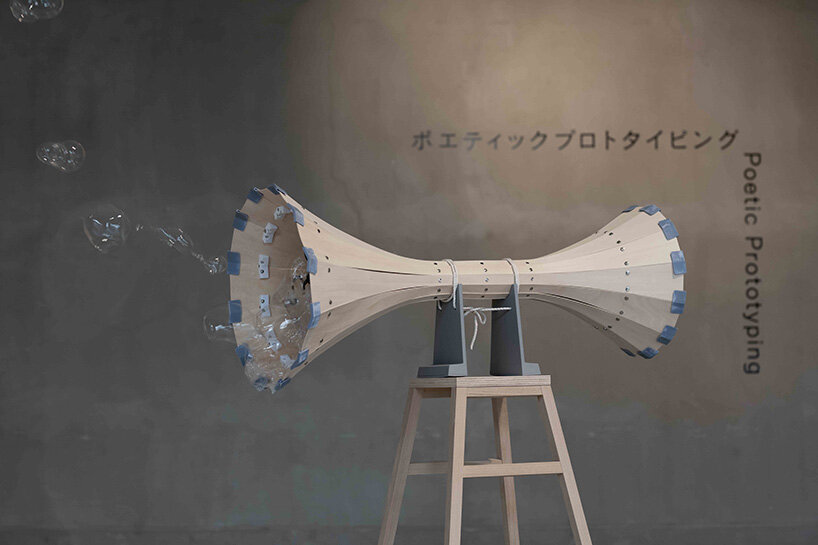 studio Poetic Curiosity | photo by Mina Asaba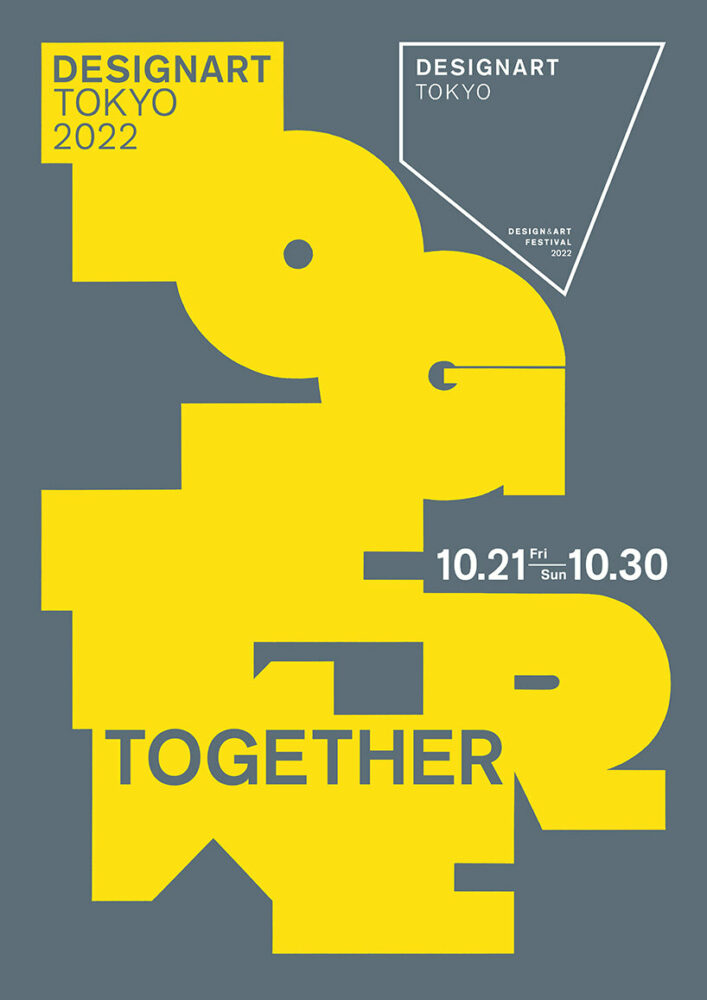 project info:
name: DESIGNART Tokyo 2022
organizer: DESIGNART Tokyo committee
founders of DESIGNART: Akio Aoki (MIRU DESIGN), Shun Kawakami (artless Inc.), Hiroshi Koike (NON-GRID), Okisato Nagata (TIMELESS), Astrid Klein & Mark Dytham (Klein Dytham Architecture)
duration: October 21 – October 30, 2022
location: Omotesando / Gaienmae / Shibuya / Harajuku / Roppongi Hiroo / Ginza
shuhei senda
I designboom
oct 16, 2022
a diverse digital database that acts as a valuable guide in gaining insight and information about a product directly from the manufacturer, and serves as a rich reference point in developing a project or scheme.
designboom will always be there for you
milan, new york, beijing, tokyo

,
since 1999