designboom guide to london design festival 2023
London Design Festival is back for 2023, running from September 16 to 24, reaffirming the city's status as a global design hub. The annual event, initiated in 2003 by Sir John Sorrell CBE and Ben Evans CBE, builds upon the city's existing dynamism, consistently drawing in some of the world's most influential artists, designers, and architects, and creating an unparalleled celebration of creativity.
Now in its 21st year, the festival blankets the city with its distinctive visual identity crafted by Pentagram, offering a diverse program spanning 13 unique districts. Each district possesses its own distinct character, reflecting the local community and enabling visitors to explore events within a short walking distance. This year's districts include: Bankside Design District, Battersea Design District, Brompton Design District, Chelsea Design District, Dalston to Stokey Design District, Fitzrovia Design District, Greenwich Peninsula, Islington Design District, Kings Cross Design District, Mayfair Design District, Park Royal Design District, Shoreditch Design Triangle and Southwark Design District.
To help you fully immerse yourself in this design celebration, designboom introduces a curated selection of exhibitions, installations, workshops, open studios, and talks. Read below to discover what London Design Festival 2023 has in store.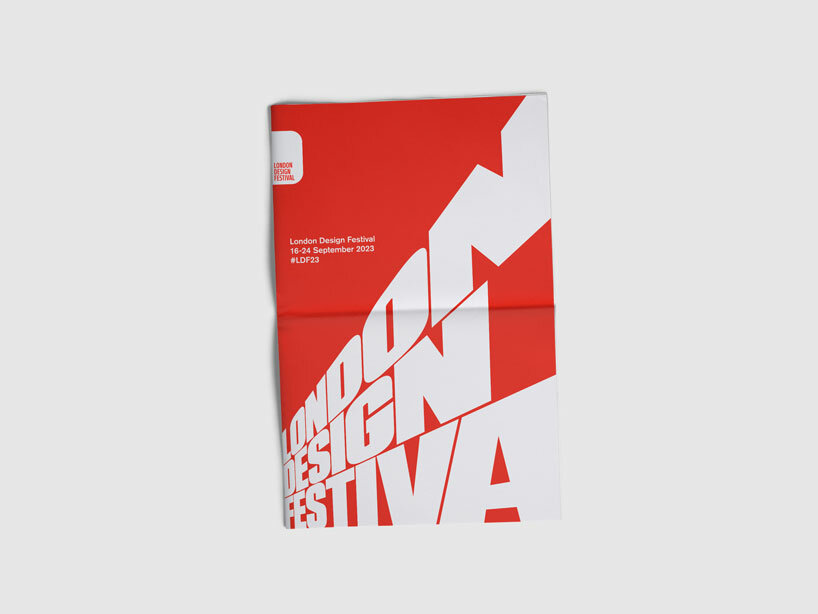 image courtesy of Pentagram (also head image)
Halo by Studio Waldemeyer
On the occasiof of London Design Festival 2023, artist Henry Moore presents Halo, a transcendent light installation nestled within the storied architecture of St. Stephen Walbrook Church. Halo thoughtfully integrates two complementary layers to create an immersive experience in the historic church. The first layer features a meticulously designed conical pendulum, carefully embedded with integrated lights. Suspended from the apex of the church, the pendulum traces a celestial-like path around the church's central attraction – the renowned altar. The second layer of the installation bathes the grand dome of the church in an otherworldly illumination.
what: Halo
when: 16 – 24 September 2023
where: St Stephen Walbrook, 39 Walbrook, London EC4N 8BN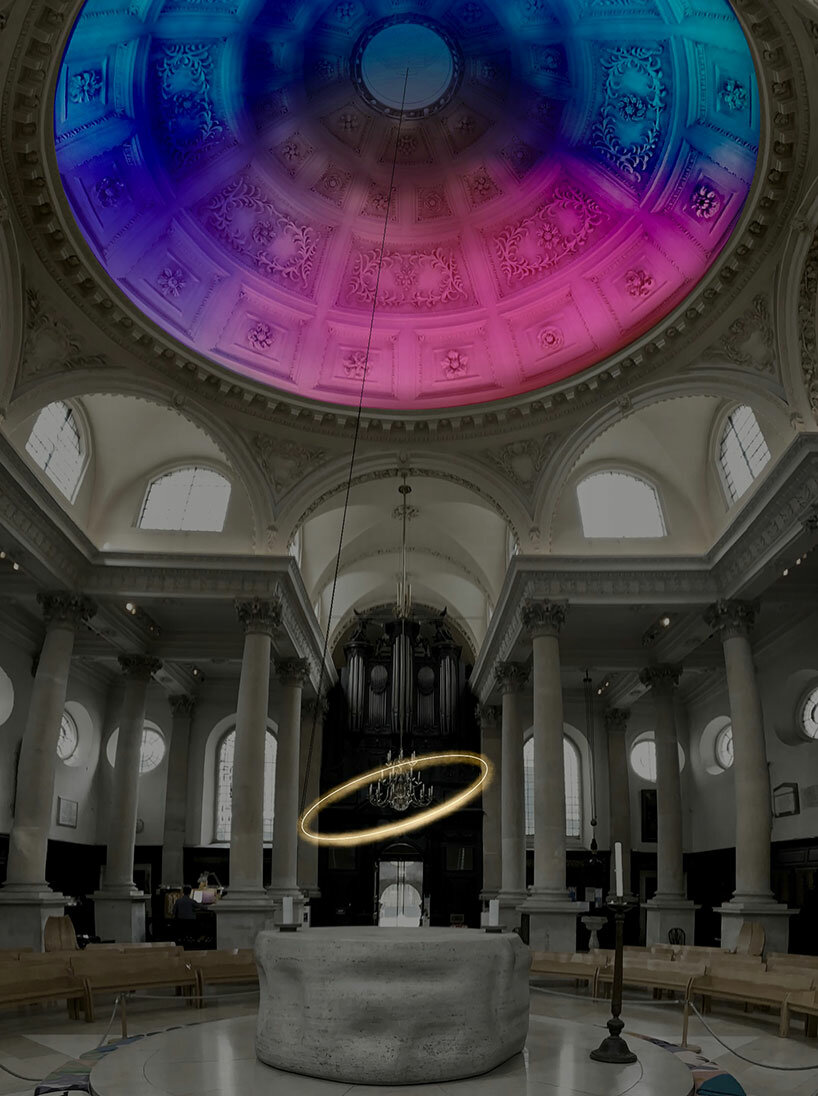 image courtesy of London Design Festival
Aura by Pablo Valbuena
Within the confines of St. Paul's Cathedral, London Design Festival in collaboration with Artichoke (find more here), introduces 'Aura' by the France-based Spanish artist Pablo Valbuena (find more here). The live installation transforms the sounds present in the Cathedral into a pulsating line of light projected at an architectural scale. The piece is deeply intertwined with the context and fabric of Sir Christopher Wren, introducing new ideas while seamlessly integrating into the building and its daily life as if it had been part of the original design.
what: Aura
when: 16 – 24 September 2023
where: St Pauls Cathedral, St. Paul's Churchyard, London EC4M 8AD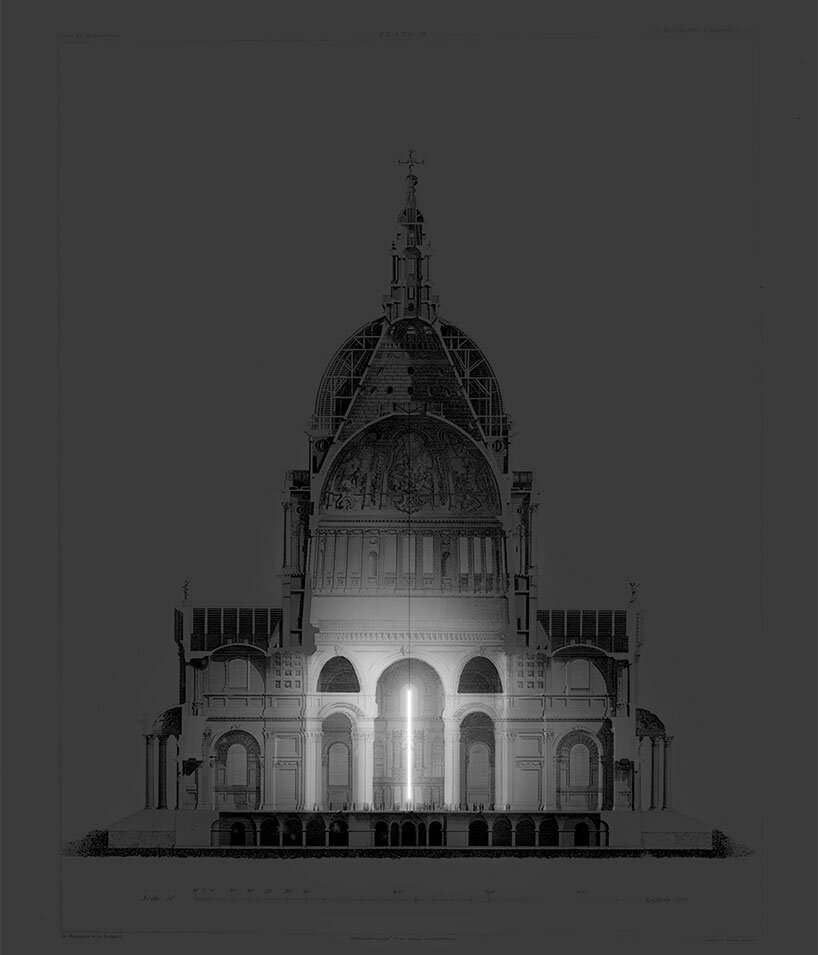 image courtesy of Pablo Valbuena
Mandala Lab at The Rubin Museum of Art
Drawing on powerful Buddhist principles, The Rubin Museum of Art's Mandala Lab at Canary Wharf (find more here) transforms into an interactive space designed to explore challenging emotions and consider how to turn them into wisdom. During the London Design Festival, Mandala Lab, a freestanding structure designed by the museum in collboration with Madrid-based architecture firm Extudio (find more here) and design and production office Enorme Studio (find more here), offers city dwellers the opportunity to relax and immerse themselves in five multi-sensory experiences. From videos and scents to curated percussion instruments, the narrative journey at Mandala Lab focuses on self-awareness and awareness of others.
what: Mandala Lab
when: 16 September – 25 November 2023
where: Union Square, Canary Wharf, London E14 9QH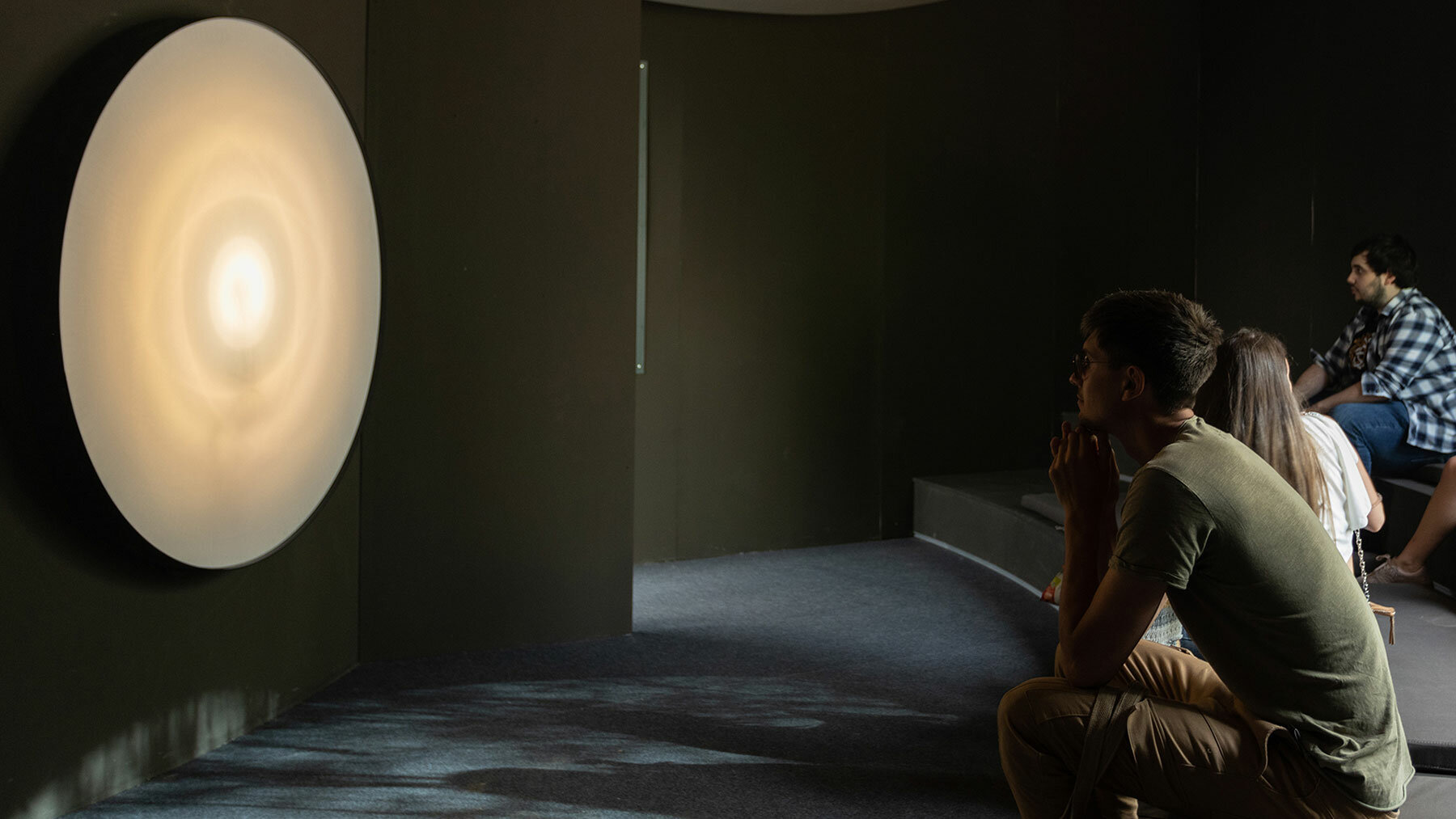 Nice to Meet You Again by Morag Myerscough and MINI
Artist and designer Morag Myerscough (find more here) collaborates with MINI (find more here) to invite visitors to explore a high-spirited urban world centered on the blend of tradition and technology. The installation, titled Nice to Meet You Again, is set at Shoreditch Electric Light Station and offers a new insight into the brand's vision for the future while celebrating the power of human connection and the transformative potential of unity. Sharing a passion for imaginative use of space, Morag and MINI integrate their designs into the environment, making the most of every available space to create an engaging experience. These shared values inform the installation, generating an all-encompassing journey to a future where spaces are adorned with lush greenery and teeming with vibrant life.
what: Nice to Meet You Again
when: 16 – 19 September 2023
where: Shoreditch Electric Light Station, Coronet Street, London N1 6HD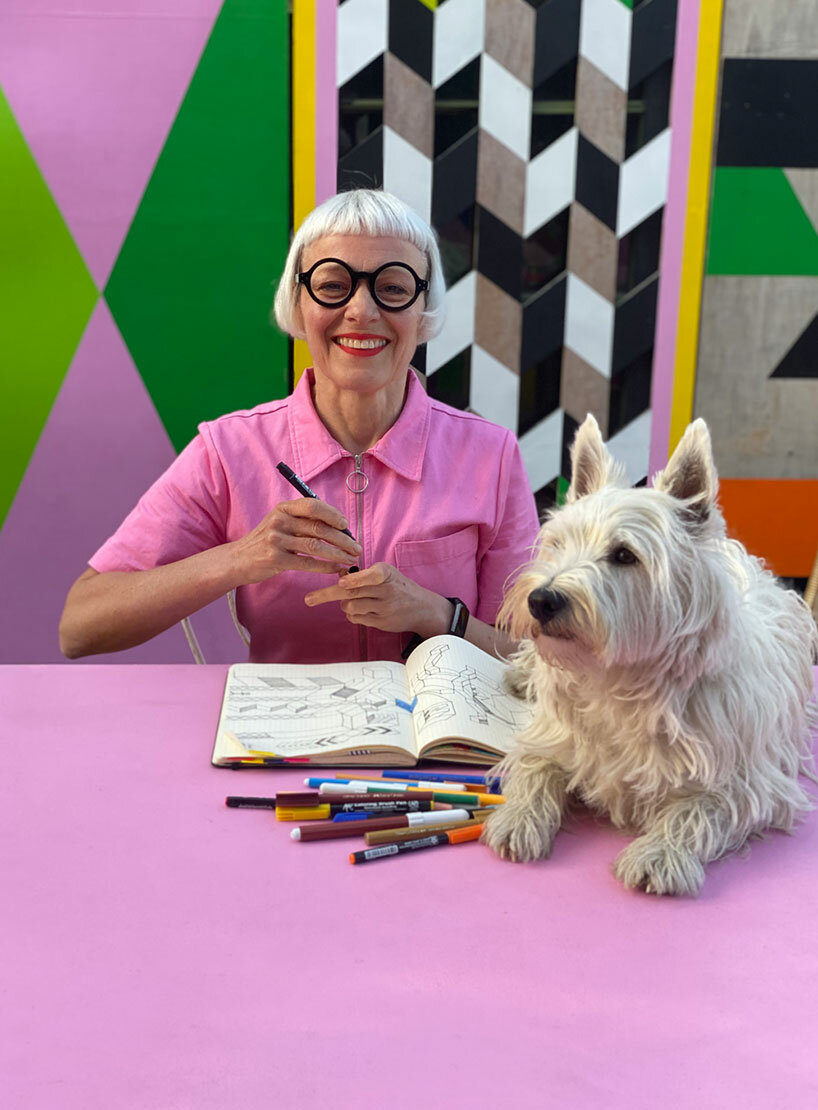 image courtesy of London Design Festival
Hana Mikoshi by Victoria and Albert Museum
The Victoria and Albert Museum (find more here) celebrates the rich cultural heritage of Mino, a town in Gifu, Japan, renowned for its production of washi paper. In collaboration with Gifu Prefecture, the museum showcases elements of a Hana Mikoshi, or 'flower shrine,' in the Daylit Gallery. Adapted for display in the V&A by London-based Hayatsu architects, a sculptural seating installation will be decorated with 50,000 sakura-inspired Mino washi paper flowers, applied to the bamboo structure by hundreds of visitors to the V&A museum in workshops during the summer. This process mirrors the annual Mino Matsuri festival, a tradition spanning centuries, where local families, artisans, and people of all generations come together to craft these paper shrines for the festival.
what: Hana Mikoshi
when: 16 September – 16 October 2023
where: V&A South Kensington, Cromwell Road, London SW7 2RL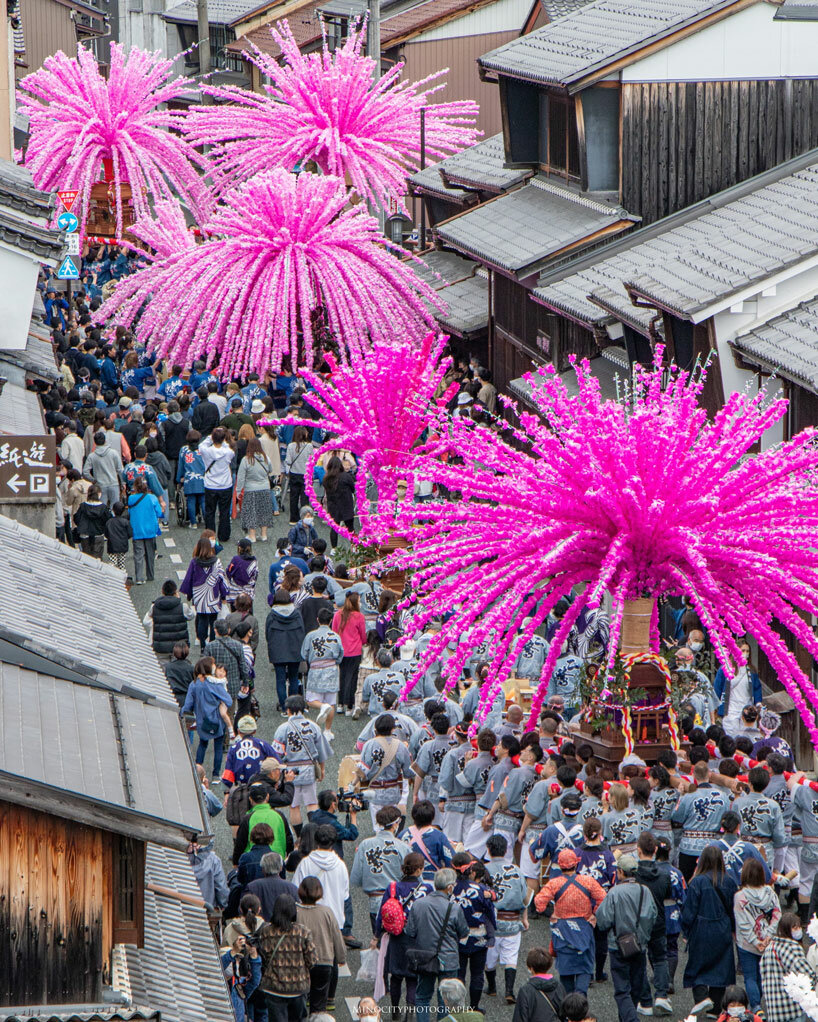 image courtesy of Victoria and Albert Museum
Tom Dixon Presents HYPERMOBILE
On the occasion of London Design Festival 2023, world-renowned British designer Tom Dixon (find more here) presents an exhibition that focuses on his brand's latest venture, the Portables, a series of small, battery-powered lamps that takes its cue from his most recognized designs. Visitors to the show which is titled Hypermobile are able to explore the studio's headquarters in King's Cross and immerse themselves in the worlds of portability, miniaturization, and rechargeability.
what: Hypermobile
when: 16 – 24 September 2023
where: Tom Dixon Studio, 4-10 Bagley Walk Arches, Coal Drops Yard, King's Cross, London N1C4DH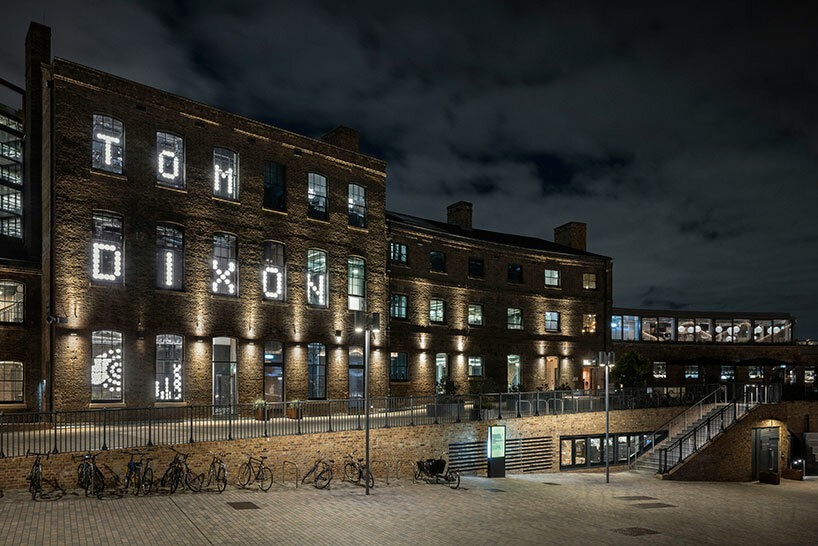 image courtesy of London Design Festival
Cassina
During the London Design Festival 2023, Cassina (find more here) presents its unique vision of the home, celebrating the 50th anniversary of the I Maestri Collection with a preview of the book Echoes, edited by Rizzoli and curated by Ivan Mietton. The book narrates the unique research and development method, focused on promoting authenticity and culture, that Cassina has established over the years to edit the great design classics, bringing life to a collection that has contributed to the history of design.
The Cassina I Maestri Collection includes reissues by some of the great classics of design, working in close contact with the heirs and foundations of their creators including Le Corbusier, Pierre Jeanneret, and Charlotte Perriand.
when: 16 – 24 September 2023
where: Cassina Store London, 238-242 Brompton Rd, South Kensington, London SW3 2BB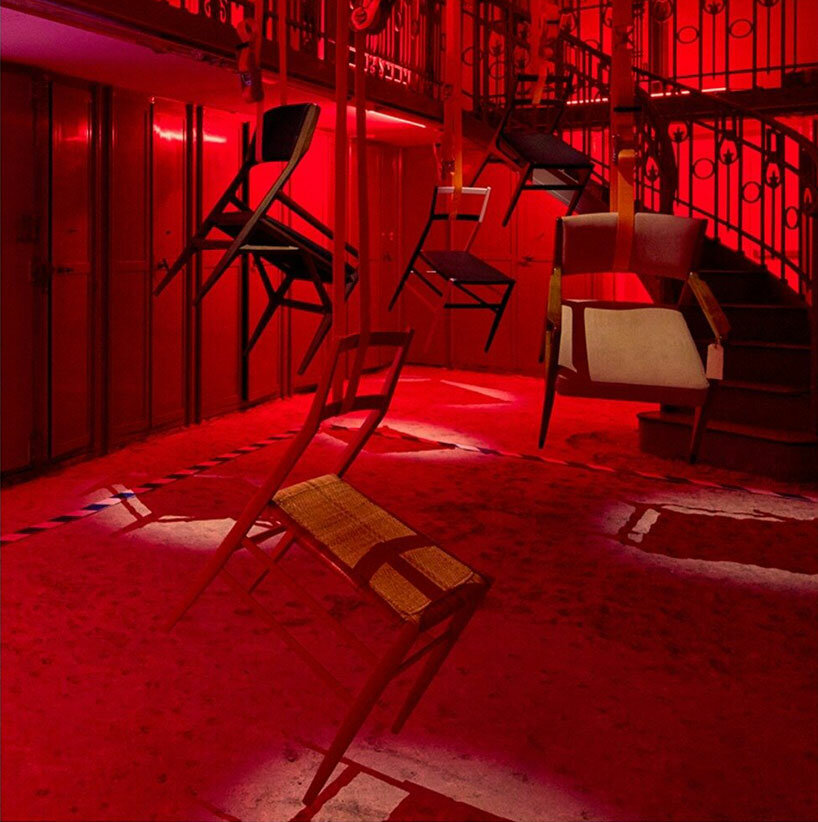 image courtesy of Cassina
Molteni&C
From 16 to 24 September, Molteni&C (find more here) will present products from its 2023 collection in the UK for the first time. These items will be showcased in the brand's recently redesigned flagship store in London, where they will be displayed alongside iconic pieces from Gio Ponti's Heritage Collection and the Outdoor Collection.
when: 16 – 24 September 2023
where: Molteni&C London Flagship Store, 245-249 Brompton Rd, London SW3 2EP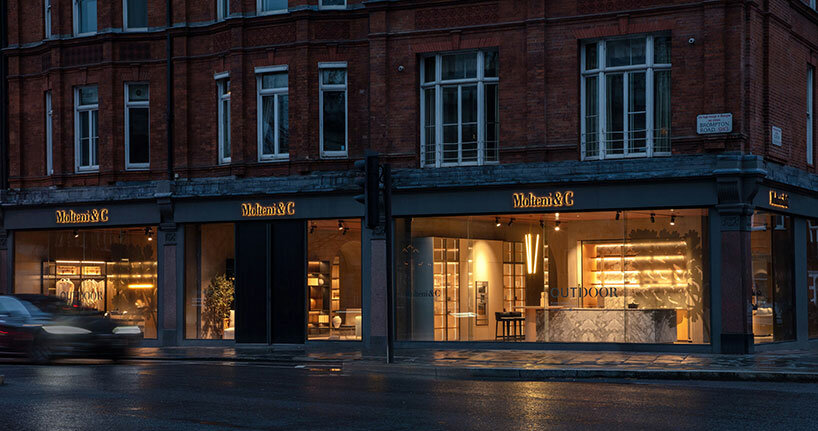 image courtesy of Molteni&C
MOOOI
At London Design Festival 2023, Dutch brand Moooi (find more here) introduces 'Moooi x EveryHuman', a bespoke room fragrance experience fuelled by artificial intelligence. With Moooi X EveryHuman, visitors can unleash your creativity and curate a room fragrance that embodies their personality and style. The process begins with a mood-and-feeling-based questionnaire. The answers are combined with the power of AI, to create a room fragrance formula that's perfectly tailored to ech individual's mood and personality.
what: Moooi x EveryHuman
when: 18 – 23 September 2023
where: Moooi Store London, 23 Great Titchfield street, London W1W 7PA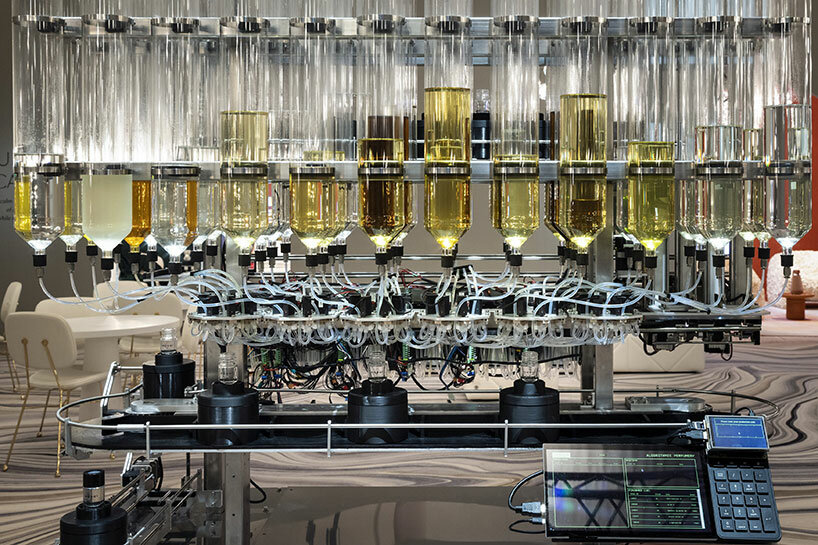 image courtesy of London Design Festival
Lee Broom
For London Design Festival 2023, Lee Broom (find more here) showcases new editions of acclaimed lighting pieces from the Divine Inspiration collection at their Shoreditch showroom, which has been reimagined to display a wider selection of Lee Broom furniture, lighting, and accessories.
when: 19 – 24 September 2023
where: Lee Broom Showroom, 95 Rivington St, London EC2A 3AY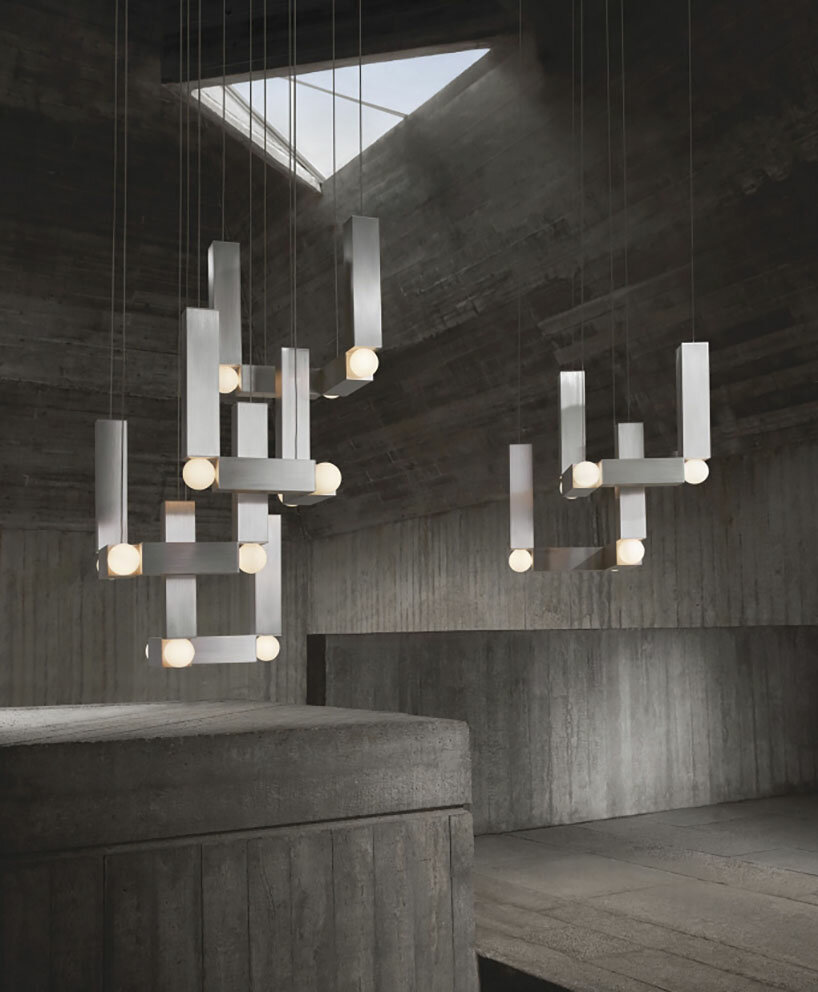 image courtesy of Lee Broom
space copenhagen
Danish architecture and design studio Space Copenhagen (find more here) returns to the London Design Festival to present The Dining Room at &Tradition's London showroom. An intimate private dining space is created using fresh designs together with refined items and furniture from Space Copenhagen'sexisting collection.
'The setting is invitational, encouraging visitors to sit down, lounge, and mingle. The focal point is a large inviting table within the open-plan space, with an ambiance reminiscent of being at a friend's home. Furniture, tableware, and other crafted utilities are weaved in amongst more personal objects, which project a warm, intimate atmosphere,' says Signe Bindslev Henriksen and Peter Bundgaard Rützou, Founders of Space Copenhagen.
what: The Dining Room
when: 18 – 22 September 2022
where: Nine United Showroom, 34 Queen Anne's Gate, London SW1H 9AB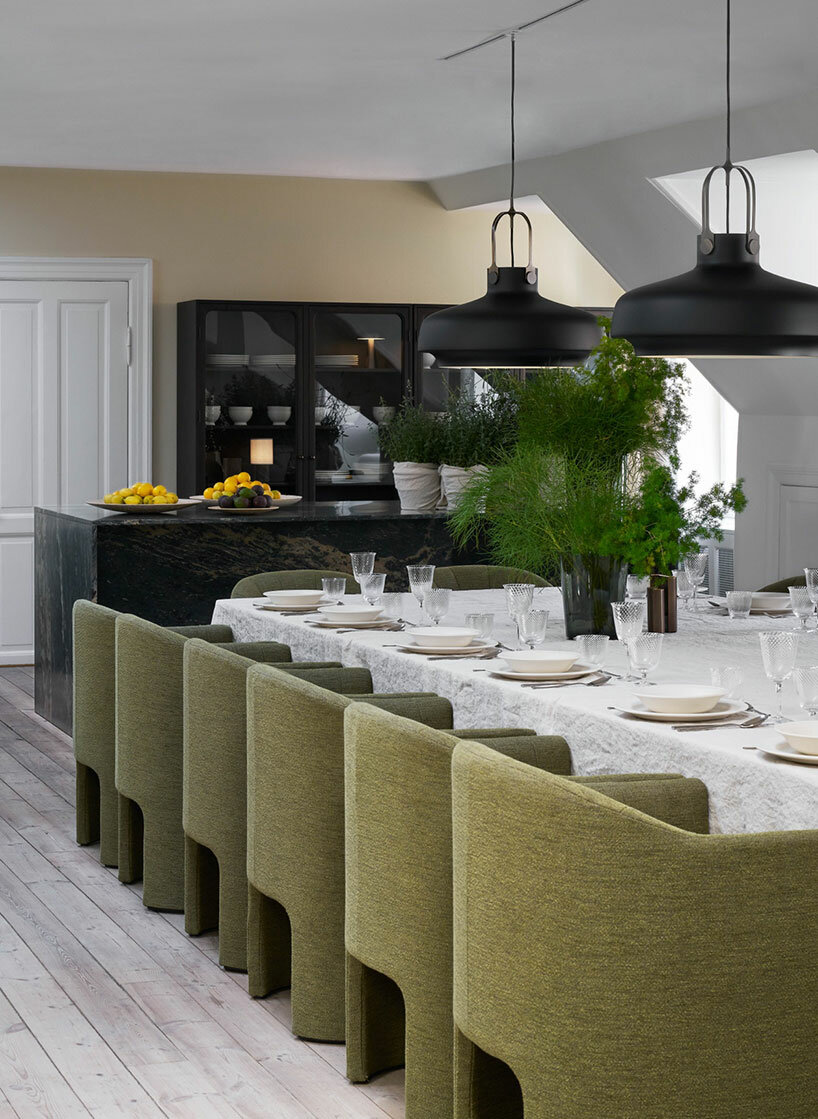 image courtesy of Space Copenhagen
metamorph at carpenters workshop gallery
Carpenters Workshop Gallery (find more here) presents the Metamorph exhibition featuring new works by Niko Koronis (find more here). The show offers the opportunity to encounter a series of works that focus on the intriguing qualities of Belgian black marble as Koronis explores the intricate interplay of positive and negative space. Each work is a gateway to discovery, inviting the viewer to engage with texture, form and movement in surprising ways.
what: Metamorph
when: 29 June – 24 September 2023
where: Carpenters Workshop Gallery London, 79 Barlby Rd, London W10 6AZ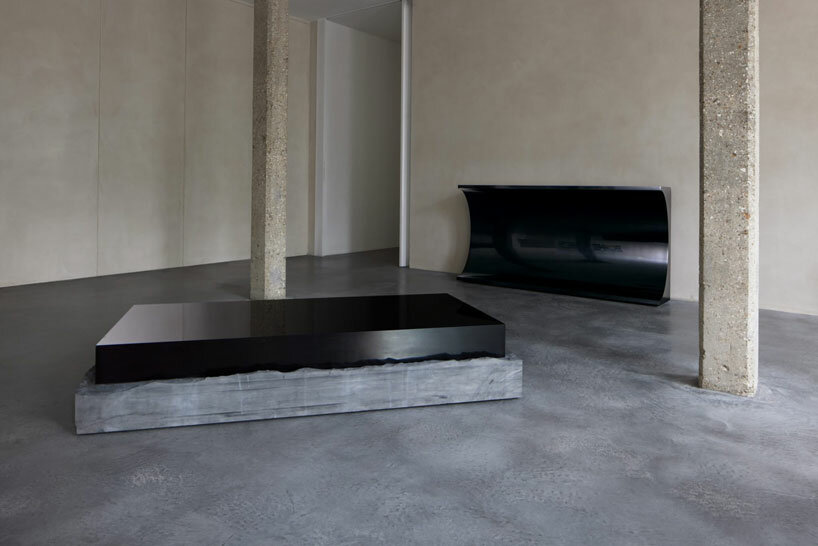 image courtesy of Carpenters Workshop Gallery
kvadrat
Kvadrat (find more here) showcases their latest launches; Naveli – A Doshi Levien designed UK wool upholstery inspired by the concept of 'soft modernism'; Suunta, designed by Studio Truly Truly for Kvadrat Febrik, a new knitted upholstery that offers colorways and tactile textures inspired by the rows of blooms in Dutch flower fields; Multiply, their new residential curtain collection by Isa Glink, exploring fibers, materials and volumes through visionary manipulations of yarn dyeing, spinning and folding techniques. The collection also integrates Sketches, a series of curtains created in collaboration with Inga Sempé.
when: 18 – 22 September 2023
where: Kvadrat, 10-12 Shepherdess Walk, London N1 7LB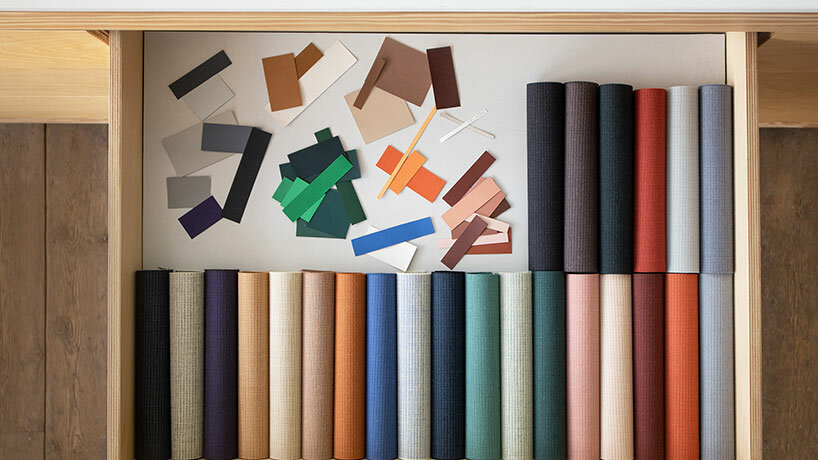 image courtesy of London Design Festival
Barnaby Barford at David Gill Gallery
David Gill Gallery (find more here) presents A Midsummer Night's Dream, new works by Barnaby Barford (find more here), seamlessly intertwining technology and nature's beauty. A reflection on Barford's journey through the forest's winding paths, the exhibition emerged from the peculiar conditions of 2020 onwards, when countless walks in London's woodlands led to him accumulating thousands of photographs of flora and fungi. Many of the images from his intensive walks have been transformed into four large-scale moving-image artworks that the artist calls Living Paintings.
what: A Midsummer Night's Dream
when: 16, 18 – 23 September 2023
where: David Gill Gallery, 2 – 4 King Street, St. James's, London SW1Y 6QP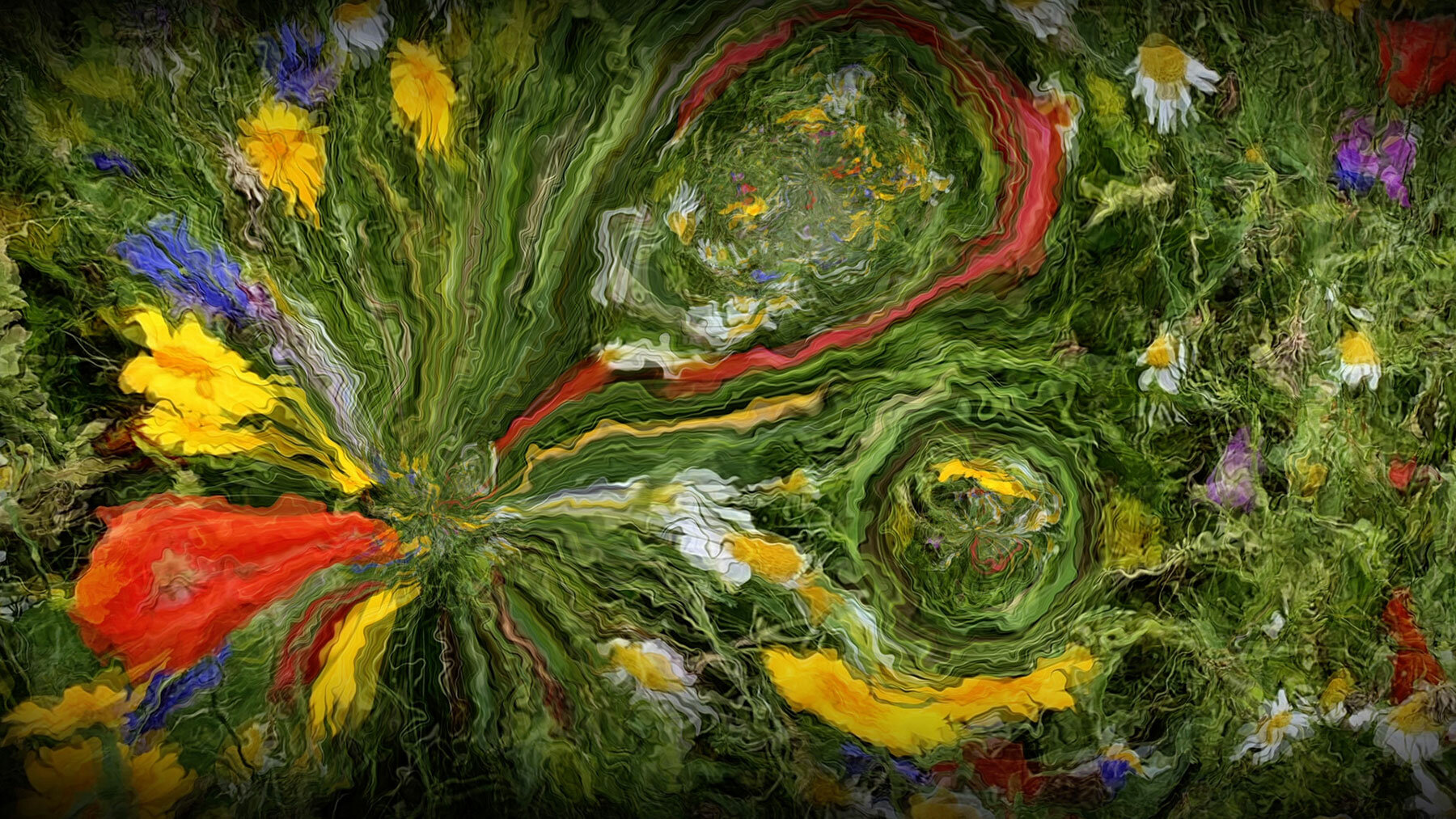 image courtesy of London Design Festival
Ambient Sound at Japan House London
Sound artist, designer, and electronic musician, Yuri Suzuki (find more here) delves into the connection between sound and personal identity through an installation at Japan House London (find more here). The Shop at Japan House London features two window installations commissioned by the artist along with a dedicated booth showcasing his work. A particular highlight within the booth is Suzuki's Ambient Machine, allowing visitors to craft their own ambient backdrop by manipulating thirty-two switches that control various sounds and music. The machine is indicative of Suzuki's practice, which investigates the interplay between individuals and their surroundings while challenging how both music and sound shape unique personal experiences.
what: Ambient Sound
when: 16 – 24 September 2023
where: Japan House London, 101-111 Kensington High Street, London W8 5SA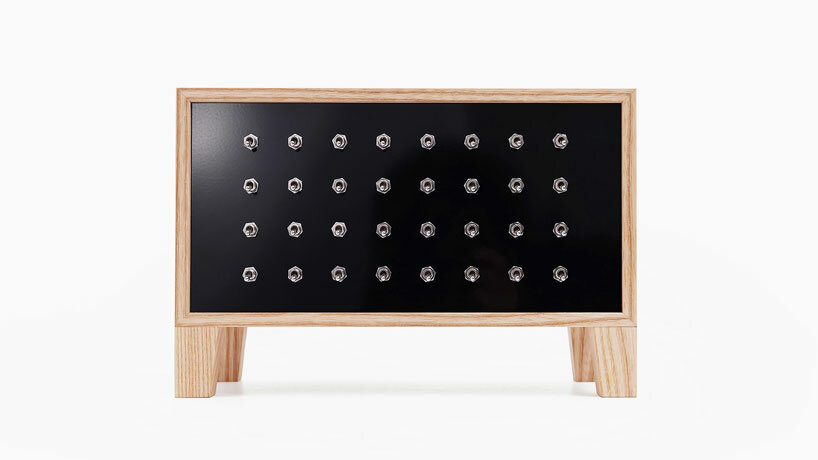 image courtesy of London Design Festival
This Island Sunrise – Sadie Coles HQ
Presented on the occasion of London Design Festival, the Island Sunrise exhibition celebrates improvised British design, bringing together three thrones of artisanal construction, spanning four centuries. Made respectively by Tom Dixon, Eduardo Paolozzi, and an unknown 17th-century woodturner, each speaks to the storied narratives of national identity woven through art and design. The show is curated by Simon Andrews and presented by Sadie Coles HQ at the Bury Street Gallery in St James's.
what: The Island Sunrise
when: 16 – 17 and 19 – 24 Sept 2023
where: Sadie Coles HQ, 8 Bury Street, London SW1Y 6AB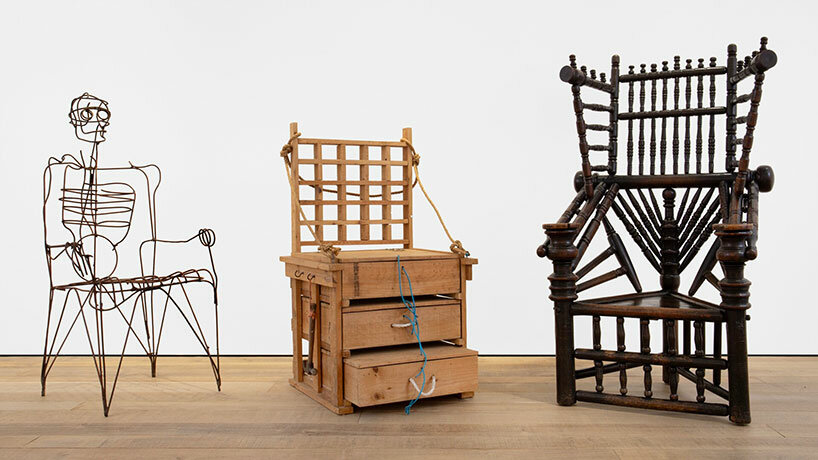 image courtesy of London Design Festival
Hackability of the Stool
The exhibition Hackability of the Stool at Vitra (find more here), developed by Tokyo-based architect Daisuke Motogi/DDAA Lab, showcases 100 ideas for altering Alvar Aalto's Stool 60. This most elemental of furniture pieces has remained in continuous production since its creation and celebrates its 90th anniversary in 2023.
what: Hackability of the Stool
when: 18 – 24 September 2023
where: Vitra Ltd, 32 Rivington Street, London EC2A 3LX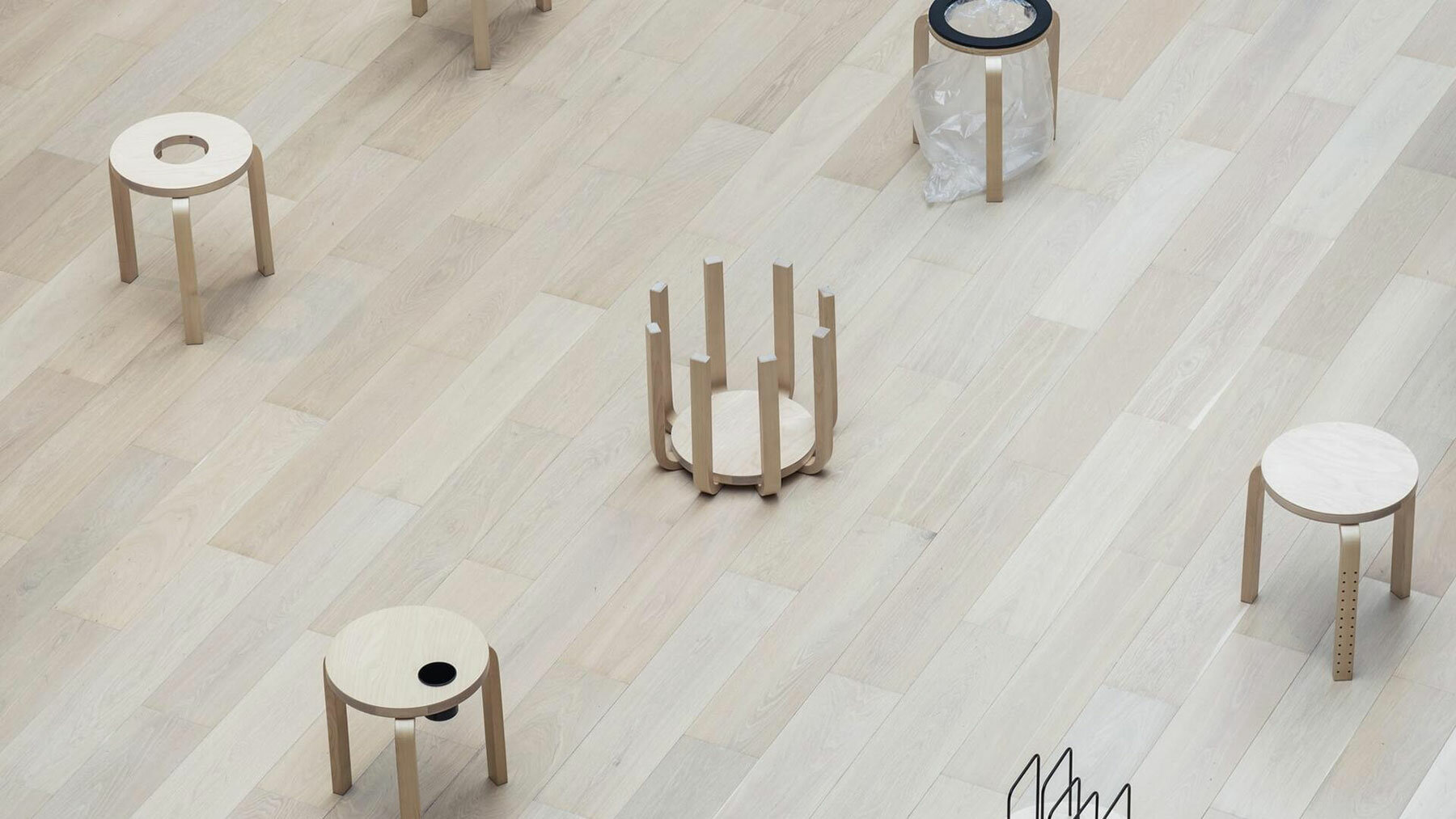 image courtesy of London Design Festival
Global Design Forum
London Design Festival's curated thought leadership event, the Global Design Forum (find more here), honors design and the individuals who are influencing its future. The program features some of the most challenging topics designers are grappling with today, including regenerative futures, new possibilities in digital design, identity and inclusion, design for behavior, community networking, participation in design, and design for crisis and recovery. New ideas on how design can become more accessible, inclusive, sustainable, and at the forefront of change will be shared by speakers from the entire international design community.
what: Global Design Forum
when: 16 – 17 and 20 – 21 September 2023
where: V&A Museum, South Kensington, Cromwell Rd, London SW7 2RL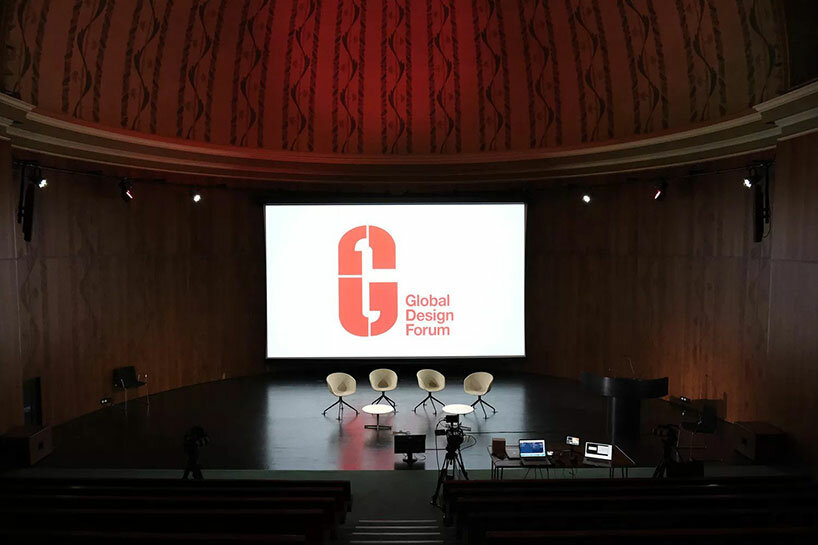 image courtesy of London Design Festival
Future Fabrics Expo
Having been a prominent showcase for certified, innovative, and sustainable material solutions in the fashion industry for over a decade, the Future Fabric Expo (find more here) is back with a must-attend event. Guests who may have missed its June 2023 edition, now have the opportunity to explore the extensive collection of diverse, commercially available, and sustainably produced textiles and materials at the West London studio. Visitors can also discover best practice materials across all fiber categories, understand the impact of responsible sourcing, and join the movement to drive industry-wide responsibility. The event promises to inspire and inform attendees about sustainability while highlighting pioneering innovators shaping the future of the fashion industry.
what: Future Fabrics Expo Open Studio
when: 18, 20, 22 September 2023
where: Future Fabrics Expo Showroom, Unit GU1.24, Grand Union Studios, 332 Ladbroke Grove, London W10 5AD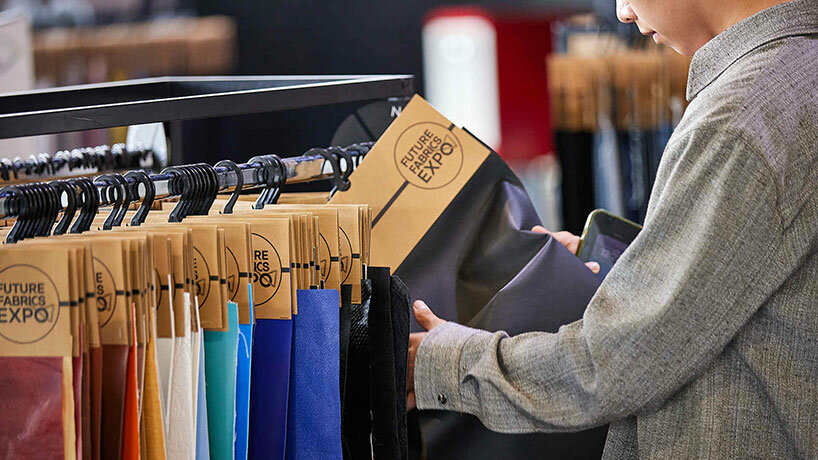 image courtesy of London Design Festival
Crafted Wonder by sketch
As part of its annual Art & Design program opening during London Design Festival, Mayfair's avant-garde destination sketch (find more here) presents an exhibition exploring the creative synergy between three prominent design entities: La Manufacture Cogolin (find more here), Lasvit (find more here), and Julian Carter Design (find more here). Set across three distinct spaces within sketch, this year's exhibit, entitled Crafted Wonder, delves into the boundless realm of hand-made forms.
what: Crafted Wonder
when: 15 September – 16 October 2023
where: 9 Conduit Street, Mayfair, London W1S 2XG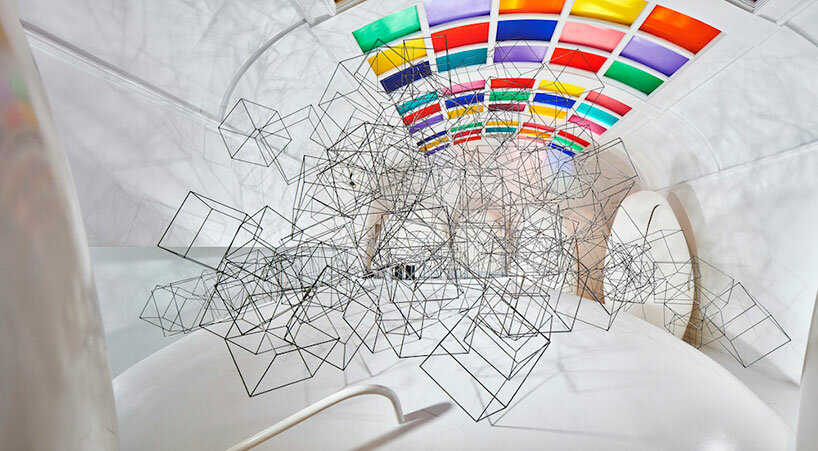 image courtesy of sketch
myrto katsikopoulou
I designboom
sep 14, 2023
KEEP UP WITH OUR DAILY AND WEEKLY NEWSLETTERS
happening now! discover how effe perfect wellness merges tradition with modern design to bring the total relaxation experience of saunas and hammams into use in private homes.
a diverse digital database that acts as a valuable guide in gaining insight and information about a product directly from the manufacturer, and serves as a rich reference point in developing a project or scheme.
designboom will always be there for you
milan, new york, beijing, tokyo

,
since 1999