MILAN DESIGN WEEK IS BACK, BETTER THAN EVER!
We're building up to Milan Design Week 2022, the week in the calendar where the design world converges on the Italian city. Taking place from June 6-12, the event encompasses the programs of Salone del Mobile which is celebrating its 60th anniversary, as well as a series of exhibitions and events distributed across various areas of the city.
Curious about the highlights?
This year, Architonic and ArchDaily join Designboom — the world's first online magazine (born in Milan!) — in covering the ins-and-outs of Milan Design Week 2022 through the DAAily City and Fair Guides, informed by our collective pursuit to distribute creative culture and insights.
Download the Fair Guide and the City Guide.
And follow our LIVE coverage on @milan.design.week.
DAAILY BAR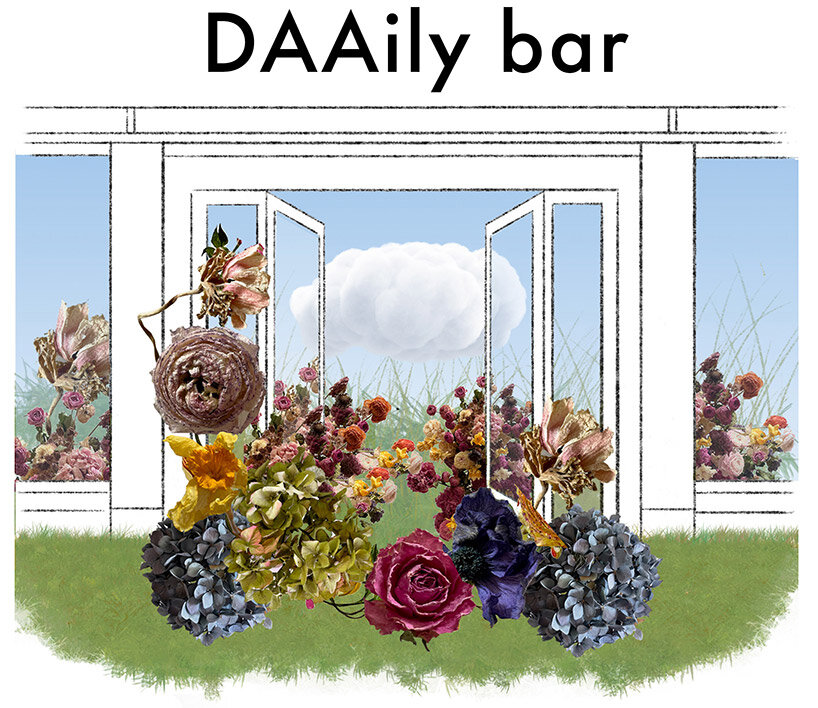 Milan Design Week 2022 marks also the entrance of the DAAily Platforms, and we want to celebrate it with you. Our group curated the space inside the Centro Svizzero building on the eastern edge of the Brera Design District with installations, hourly talks from the revered figures within the art, architecture and design fields, and a bar that creates a common ground for culture enthusiasts – brought to you in partnership with BALLY and supported by Christian Fischbacher, Brunner, Vibia, MAGIS, Andreu World and ames.

Please join us over 4 days, June 07 – 10, 14:00 – 21:00
DAAily bar at Swiss Corner, Piazza Cavour, Via Palestro 2
The 4-day TALK event is free, subject to availability.
Register for the event! RSVP essential.

DESIGN SPACES
It's not only the guest list for our Live Talks program that's impressive, however, the design of the DAAily bar itself is, too. The nature-inspired Art Curtain by Swiss artist Douglas Mandry – created in collaboration with Bally and Christian Fischbacher – covers the walls and converges with an immersive floral installation by Anne Vitchen, floral designer at the Ritz Paris. A merging of visual and olfactory sensations that will not be quickly forgotten.
LOTS OF TALK
hourly Live TALKS with international guests from the worlds of design, art and architecture, who will provide insights into current work and developments, moderated by our Editors-in-Chiefs Birgit Lohmann (Designboom), Simon Keane-Cowell (Architonic) and David Basulto (ArchDaily).
—
Designboom's hosted TALKS are daily at 6:00 PM and 8:OO PM
TUESDAY, June 07
18:00
You are invited to a PHAIDON BOOK SIGNING with Paola Antonelli and Alice Rawsthorn celebrating the launch of their debut publication DESIGN EMERGENCY.
20:00
Designer Anne Vitchen shares her flowery experience of creating unique installations for DIOR, CHANEL, RITZ hotel Paris.
WEDNESDAY, June 08
18:00
Artist Douglas Mandry meets BALLY.
Human demand for a lot of things has caused natural ecosystems to diminish. The Swiss Artist is experimenting with photographic techniques and self-invented processes to raise questions. Photography for Sustainability!
THURSDAY, June 09
18:00
Designer Julian Bedel of Fueguia 1833
The Argentinian founder of Fueguia 1833 sees perfumery as synonymous to craftsmanship, innovation, and sustainability. Smell his most recent seasonal scents, resulting of an exploration and botanical research conducted especially for Designboom.
20:00
Thai architect Boonserm Premthada of Bangkok Project Studio receives THE DESIGN PRIZE for SOCIAL IMPACT for his Architecture for Elephants.
FRIDAY, June 10
18:00
Laura Casalis and the myth of labyrinths.
With the publisher of Franco Maria Ricci's FMR magazine, the world's most beautiful art publication, we'll investigate about the myth of labyrinths and she will introduce us to FMR's own labyrinth near Parma, the biggest worldwide.
20:00
Designer and producer Giovanni Moro of UNIMATIC talks TIME!
We hope to see you there!
See the full program here,
Participation to the event is free, spaces are quickly filling up, limited seating. please RSVP.

SALONE DEL MOBILE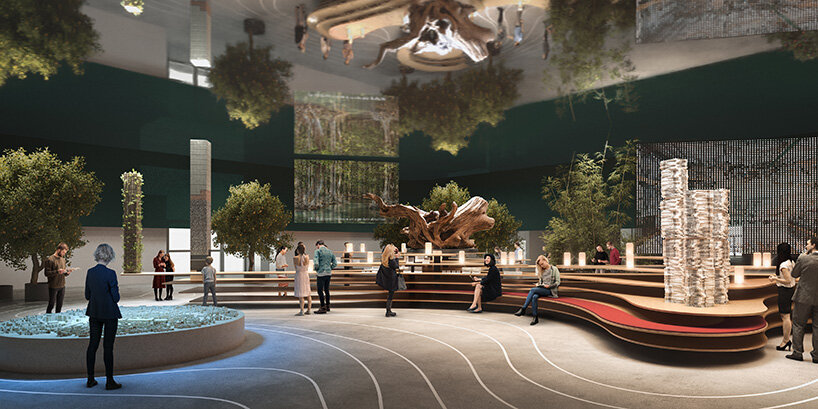 The 60th edition of the
Salone del Mobile.Milano
will be held at Fiera Milano Rho from 7 to 12 June, celebrating this important milestone through the key values embedded in the event: quality, innovation, beauty and, now more than ever, sustainability. After two tough years due to the pandemic, the Salone is looking ahead, mindful of its lengthy history. The aim is an ambitious one: to demonstrate that it is both possible and crucial to start holding great international events live again, embedding sustainability and environmental awareness into furniture production.
when: 7-12 June (09.30 – 18.30)
where: Rho Fiera Milano
FORNASETTI – THE GARDEN OF POSSIBLE NATURES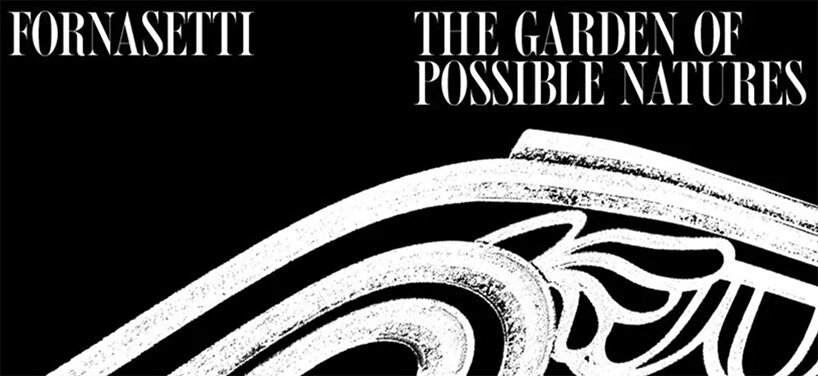 Titled The Garden of Possible Natures, the new Fornasetti creations for Milan Design Week will be unveiled at their flagship store in Corso Venezia. The pieces will be displayed inside the three-level store, which is, in itself worth visiting. The interior captures the Fornasetti aesthetic and can be explored room by room, each one painted in a different color, highlighting its contents like a treasure chest.
what: Fornasetti Store
when: June 7-12 (10:00 – 19:00)
where: Corso Venezia 21A
ALCOVA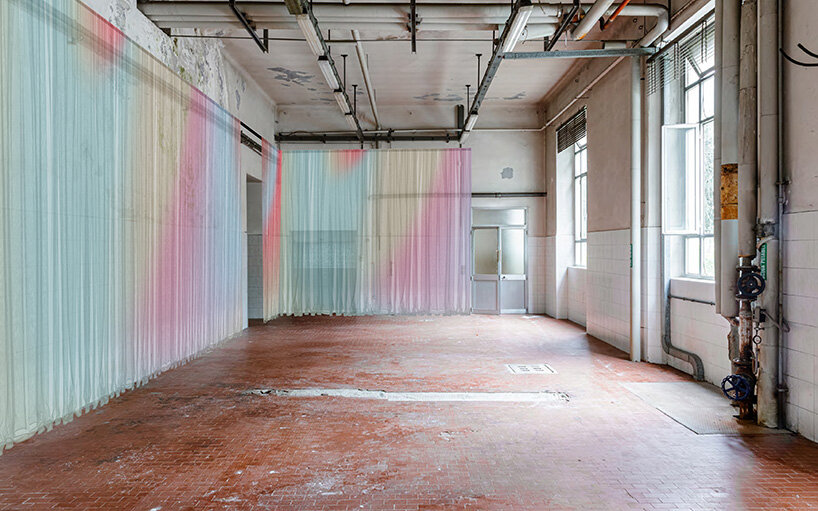 Alcova — the platform for independent design developed by Space Caviar and Studio Vedèt — returns to the Centro Ospedaliero Militare di Milano, opening previously-unseen sections to the public. Located just a few steps away from the Inganni metro station, this year's event presents a comprehensive and inspiring selection of established international figures together with emerging talents. Well-known names such as OMA, Sabine Marcelis, Formafantasma and Snøhetta share the stage with new protagonist like Leo Rydell Jost, Otherside Objects, The Empty Dinner and Material Fixations by Natalia Triantafylli. The focus is on technology, materials, sustainable production and social practice among other areas of design.
Alcova is also debuting Curated by Alcova, a platform dedicated to emerging talents from design schools across Europe.
what: Alcova
when: June 5-12 (11:00-19:00) / Last entry at 18:00 / June 9 from 11:00 to 16:00
where: Via Simone Saint Bon 1
TOOGOOD X CARHARTT WIP AT SPAZIO MAIOCCHI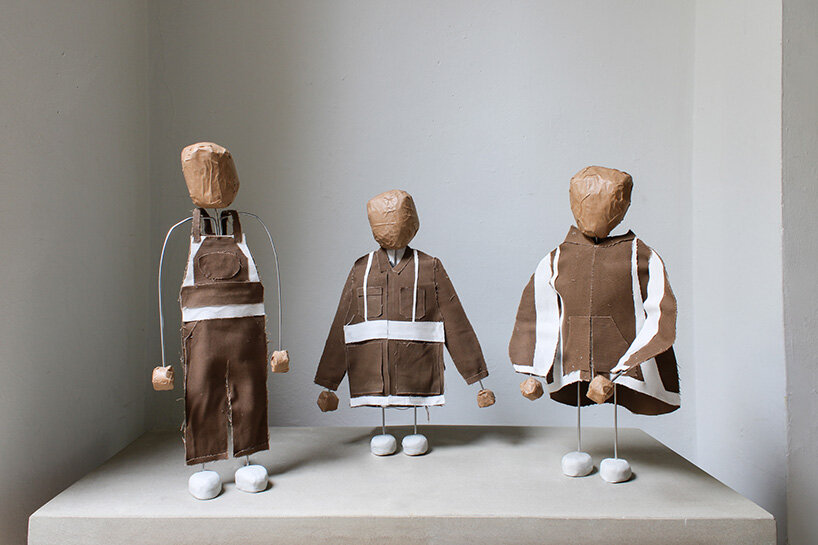 Giant puppets travel from London to Milan heralding the launch of Toogood x Carhartt WIP's clothing collaboration, accompanied by new furniture and an exclusive preview of Faye Toogood's new book. Carhartt WIP's new collaboration with Toogood recuts archetypal Carhartt WIP shapes and injects them with sculptural volume. An installation at Spazio Maiocchi explores the development and interventions of the collaboration and celebrates the brands' shared design ethics and appreciation for well-made clothing that lasts.
what: RE-CUT Toogood x Carhartt WIP
when: June 6-12
where: Spazio Maiocchi, Via Maiocchi 7
HERMÈS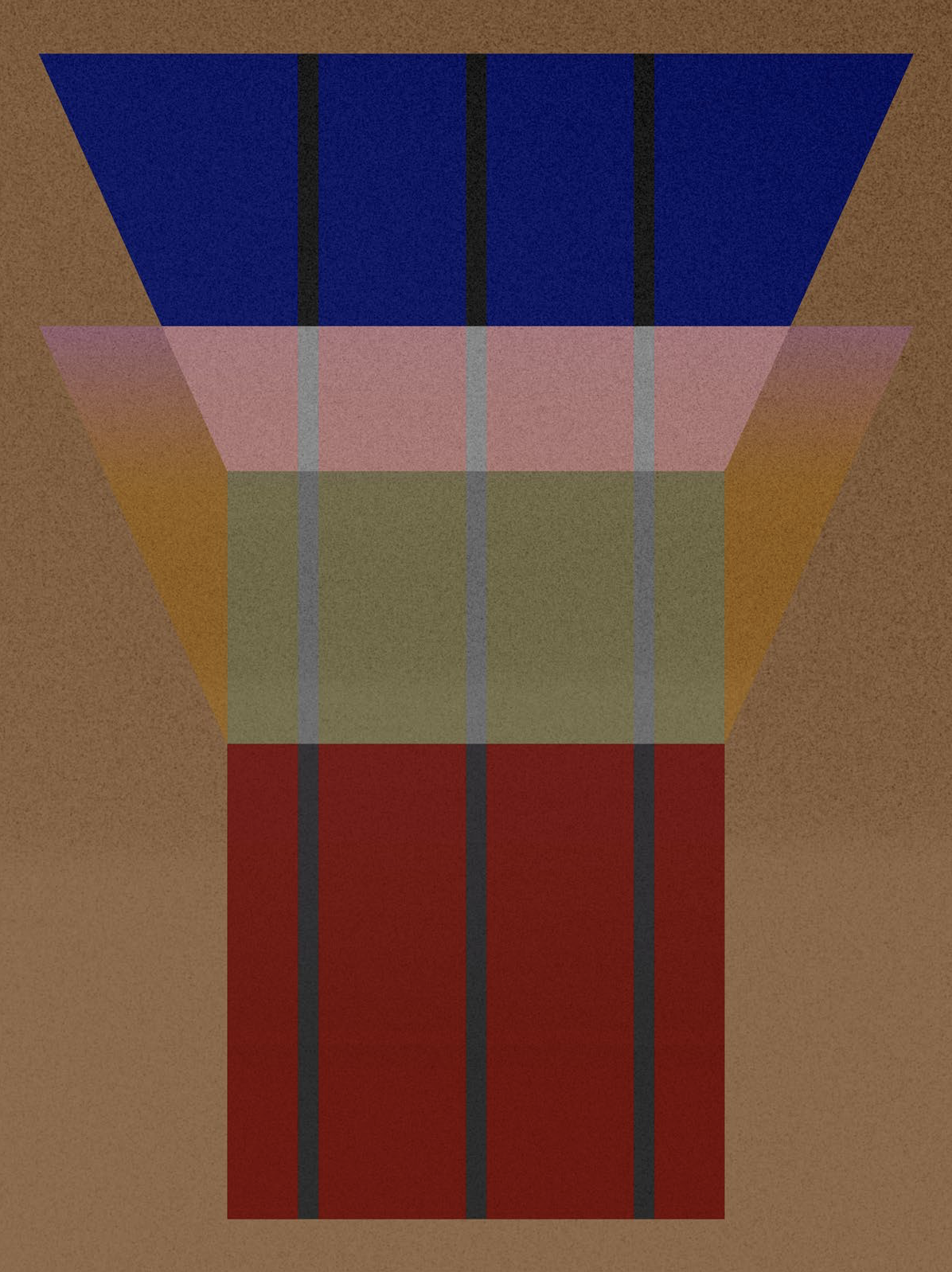 Every year, Hermès presents its new home collections during Milan Design Week inside La Pelota Jai Alai, and indoor sports center in the heart of Brera. The immersive installations introduce visitors to the French Fashion house's latest creations, oscillating between tradition and innovation.
what: Hermès
when: June 7-12 (10:00 – 19:00)
where: La Pelota, Via Palermo 10
Oublié by Dimoremilano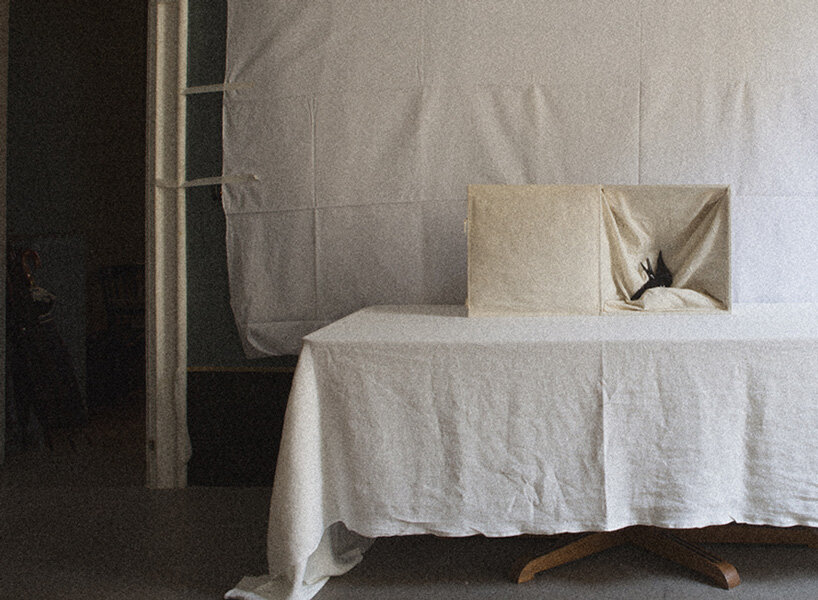 Dimoremilano presents 'Oublié', an exhibition to 'unlock forgotten memories' at Via Solferino 11.
what: Oublié by Dimoremilano
when: 7 – 12 June (11:00 – 20:00)
where: Via Solferino 11
HOUSE OF BMW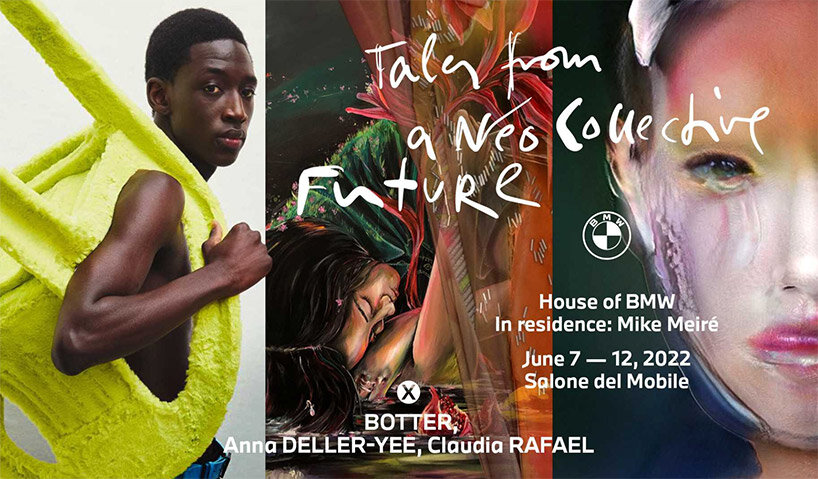 Between 7 and 12 June, the House of BMW in Milan will turn into a center for dialogue between people, art and technology. Designer and artist Mike Meiré is curating a program of installations, performances, workshops and discussion formats for the Salone del Mobile design fair. The focus lies on connectedness, digitality and circularity.
what: BMW at Milan Design Week
when: June 7-12 (10:00 – 20:00)
where: Via Verri 10
NILUFAR GALLERY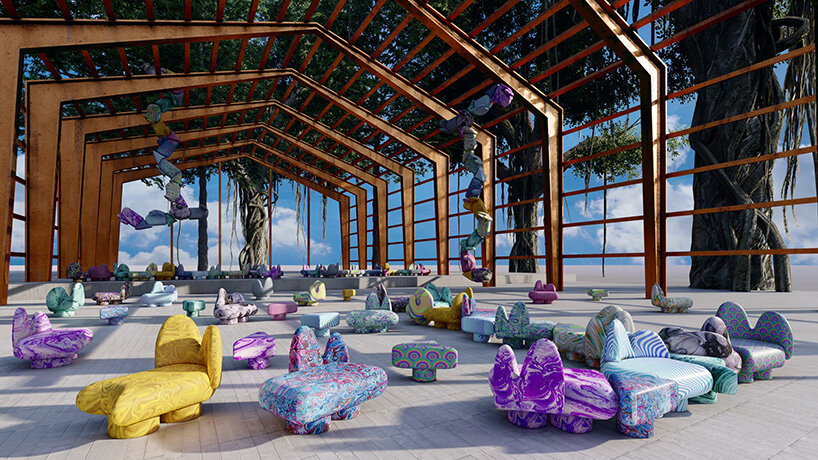 The Milanese institution returns with new works from 20+ internationally renowned designers in the locations of Via Spiga, Depot (more details below!) and Alcova.
Among them, new works and exhibitions from Martino Gamper, Bethan Laura Wood, Andres Reisinger, Ashley Hicks, Analogia Project and more, as well as
a special collaboration with Ginori 1735.
what: Nilufar Gallery
when: Mon-Fri (10:00 – 19:00)
where: Via Teodosio 15
NILUFAR DEPOT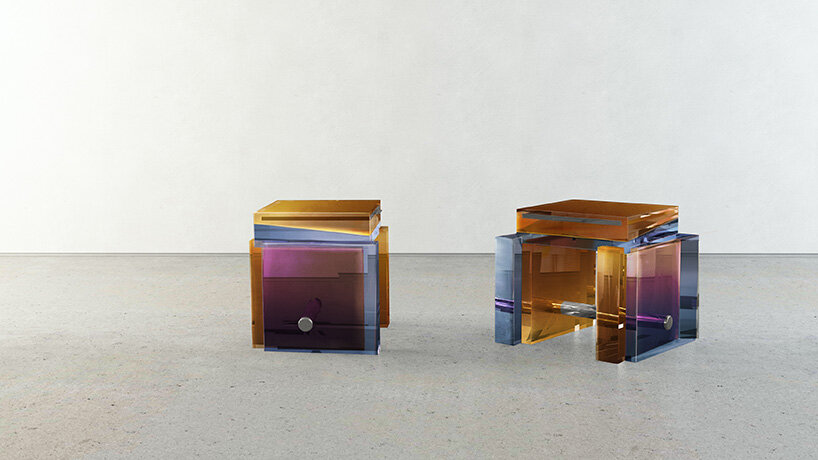 At the Nilufar Depot in Viale Lancetti, 34, guests can enjoy new projects and exhibitions by Analogia Project, Andrea Sanguineti, Andrés Reisinger, Ashley Hicks, Audrey Large, Bethan Laura Wood, Caturegli Formica, Draga & Aurel, EDXXKAT, FAR (Carlo Lorenzetti, Etienne Marc, Odd Matter curated by Valentina Ciuffi), John Brevard, Martino Gamper, Osanna Visconti, Patrick Tuttofuoco, Reborn Ginori 1735 promoted by Ginori 1735 and curated by Frédéric Chambre in collaboration with Nilufar Gallery (by Martino Gamper), Robinson Ferreux, Sophie Dries, Vibeke Fonnesberg-Schmidt.
what: Nilufar Depot
when: 7-11 June (10:00 – 19:00)
where: Viale Vincenzo Lancetti 34
laufen space milano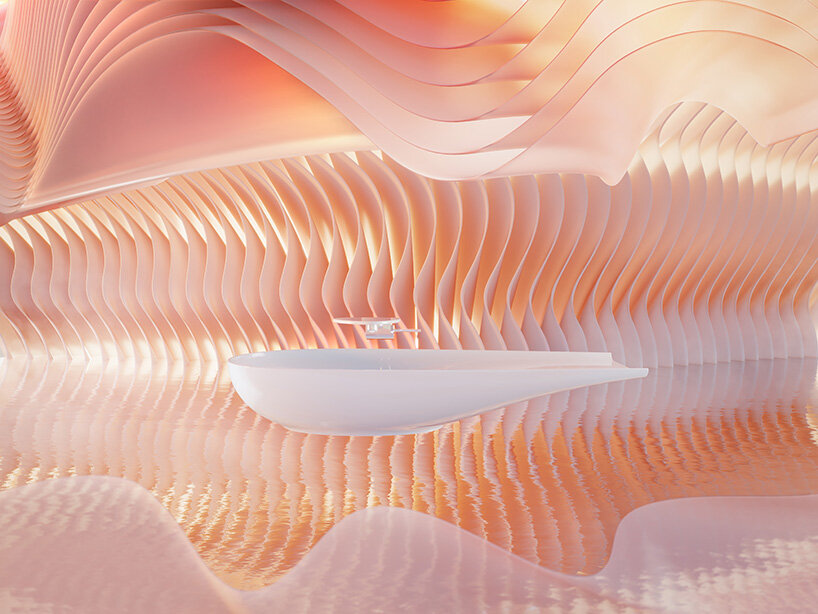 LAUFEN space Milano takes visitors on a journey through the multifaceted nature of the Swiss brand with the The Shape of Things installation, designed by Studio Lys. It celebrates the evolution of the iconic ILBAGNOALESSI, created by Stefano Giovannoni, across the physical and digital. Guests are welcomed into the virtual world thanks to a large LED wall conceived by Snøhetta. The immersive environment depicts five architectural landscapes that interplays with the sense of movement, time and proportions.
what: LAUFEN space Milano
when: 7-11 June (11:00 – 21:00)
where: via Manzoni 23
MASTERLY – THE DUTCH IN MILANO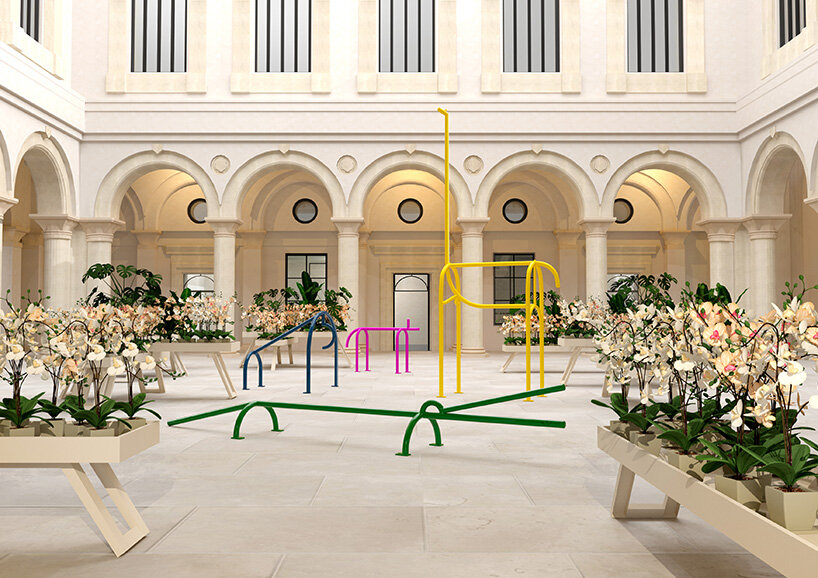 Masterly – The Dutch in Milano – celebrates its sixth edition at the historic headquarters of Palazzo Francesco Turati. This year, the Grand Courtyard hosts a dreamlike installation. Among the Dutch orchids adorning the courtyard for the second time, thin iron animals peep out. This colorful and poetic presence is the 'Animal Factory', work by designer Luca Boscardin. Garden toys for children whose essential traits transform into sculptures are inviting contemplation.
what: Masterly – the Dutch in Milano
when: June 7-12
where: Palazzo Francesco Turati – Via Meravigli, 7
Palazzo Visconti – Via Cino del Duca 8
THINKING DESIGN, MAKING DESIGN: Work by A-POC ABLE ISSEY MIYAKE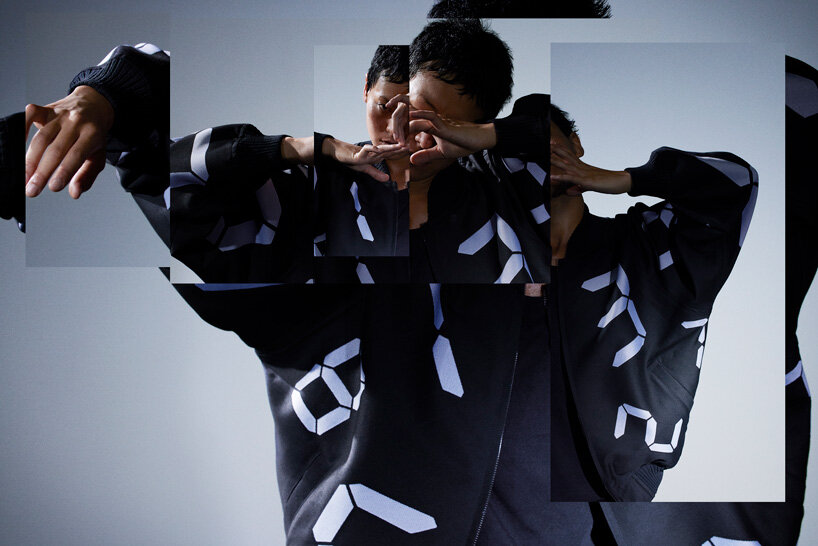 From June 7 through June 21, ISSEY MIYAKE / Milano presents 'THINKING DESIGN, MAKING DESIGN: work by A-POC ABLE ISSEY MIYAKE' and Tatsuo Miyajima, a special exhibition on A-POC ABLE ISSEY MIYAKE's collaborative project TYPE-II Tatsuo Miyajima project, thereby bringing forward the thinking and the making behind the design work of ISSEY MIYAKE—the company that always challenges itself to create original products.
what: THINKING DESIGN, MAKING DESIGN: work by A-POC ABLE ISSEY MIYAKE
when: 7 – 21 June (10:00 – 19:00)
where: ISSEY MIYAKE / Milano, Via Bagutta 12
Inventory Of Life by Mathieu Lehanneur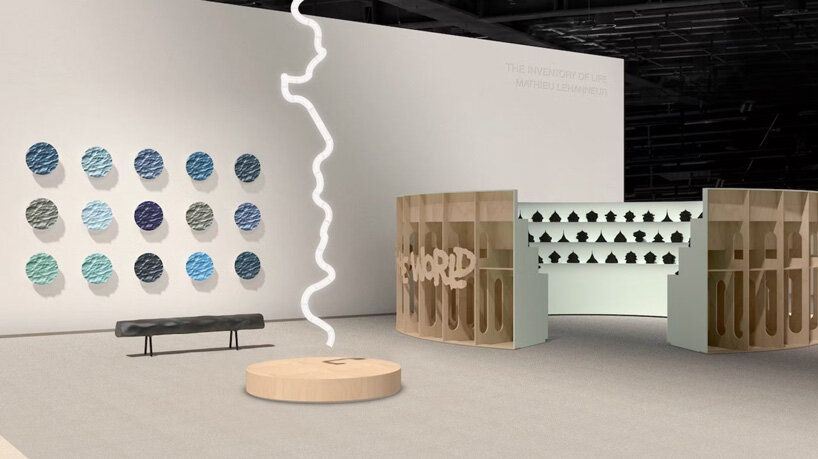 At La Triennale di Milano, Mathieu Lehanneur showcases 'Inventory Of Life', a whole of four installations about state of populations and oceans, but also of our consciences. Curated by Maria Cristina Didero, the exhibition offers a mirror of the world as it is, and as we inhabit it, today. Each of them is based on scientific data and statistics provided by the UN, the WHO and from satellite photos generated specifically for the project.
what: Inventory Of Life
when: 3 – 12 June
where: Triennale Milano, Viale Emilio Alemagna 6
GALATEO – A JOURNEY INTO CONVIVIALITY by BUCCELLATI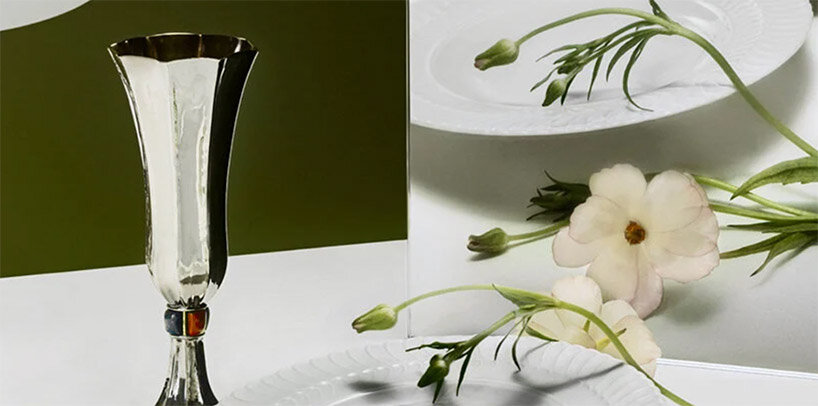 Buccellati presents 'Galateo – A Journey Into Conviviality' — a new exhibition curated by Federica Sala with installations by Dimore, Ashley Hicks, Chahan Minassian, and Patricia Urquiola with an exhibition design created by Stefano Boeri Interiors.
what: Galateo Buccellati
when: June 7-12 (10:00 – 18:00)
where: Terrazza Portaluppi, Via Brisa 5
RONAN & ERWAN BOUROULLEC FOR TAJIMI CUSTOM TILES AT ASSAB ONE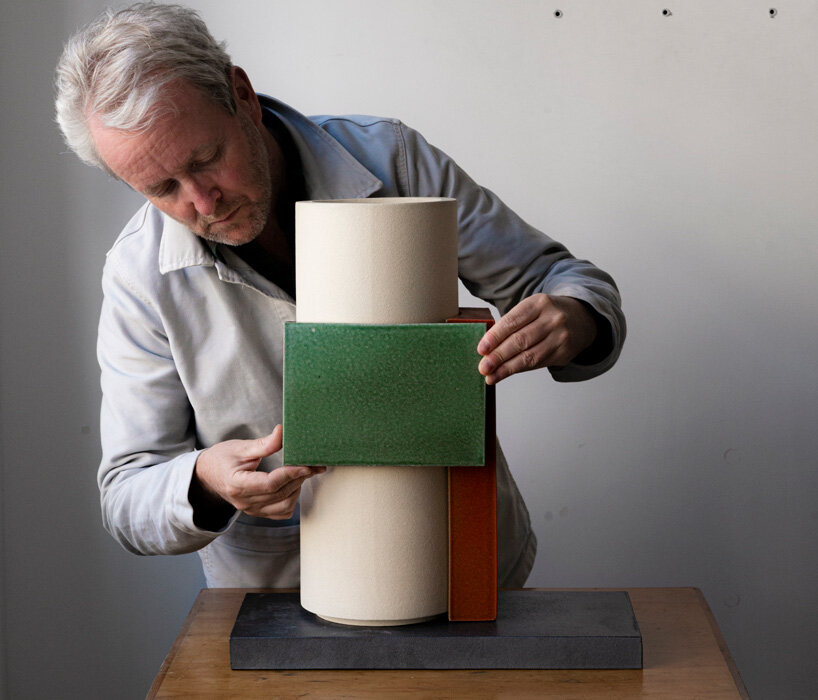 Two years after the brand's debut in Tokyo, Tajimi Custom Tiles will exhibit for the first time outside of Japan at Milan Design Week, showcasing a new collaboration with Ronan & Erwan Bouroullec in the form of a large-scale installation. Objects by renowned designers and craftsmen Max Lamb and Kwangho Lee will also be presented.
what: Tajimi Custom Tiles
when: June 7-12 (09.30 – 18.30)
where: Gallery Assab One – Via Privata Assab 1
MISSCHIEFS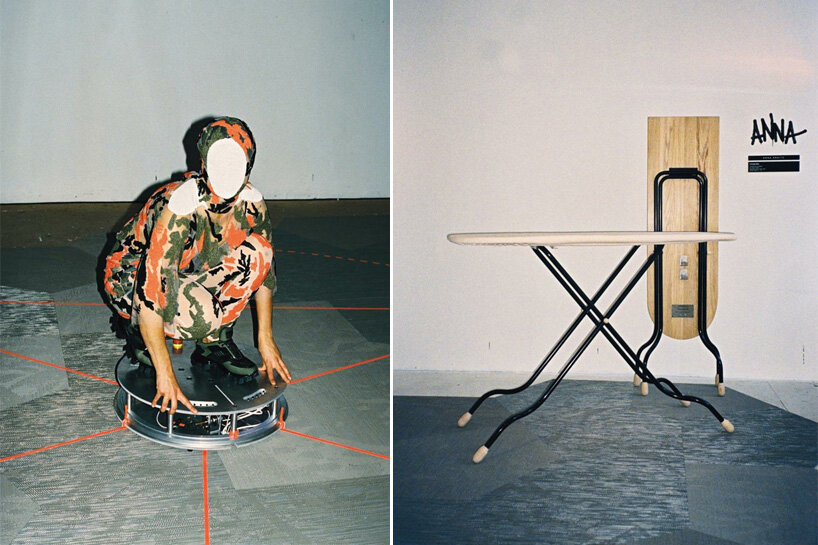 Swedish feminist exhibition MISSCHIEFS will make their Milan debut with a multilevel experience driven by womxn in the arts and design, in an international intersection of synergy between founder of the space Gentucca Bini and founder of MISSCHIEFS, Paola Bjäringer. Federica Sala has been selected as the local curator who chose Milan-based artist Nelcya Chamszadeh-Cantoni to participate in the event.
what: MISSCHIEFS
when: June 6–12 (10:00 – 19:00)
where: V.le G. da Cermenate 18
PRINCIPLES – A Collection by OMA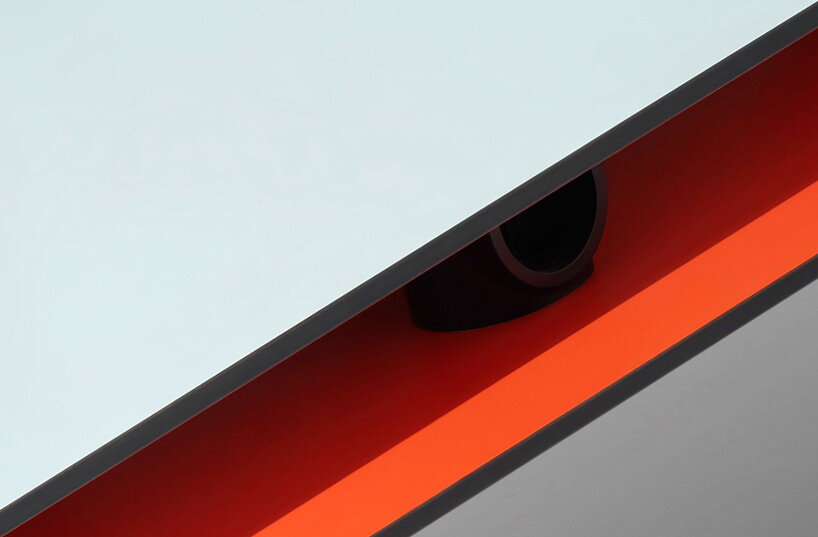 For Milano Design Week 2022, UniFor presents PRINCIPLES, the collection developed in collaboration with the architecture firm OMA, in an exceptional new location: UniFor's new Showroom in Viale Pasubio.
what: PRINCIPLES – A Collection by OMA
when: 7 – 12 June (10:00 – 21:00)
where: UniFor Showroom, Viale Pasubio 15
The Cabinet of Curiosities by AMDL CIRCLE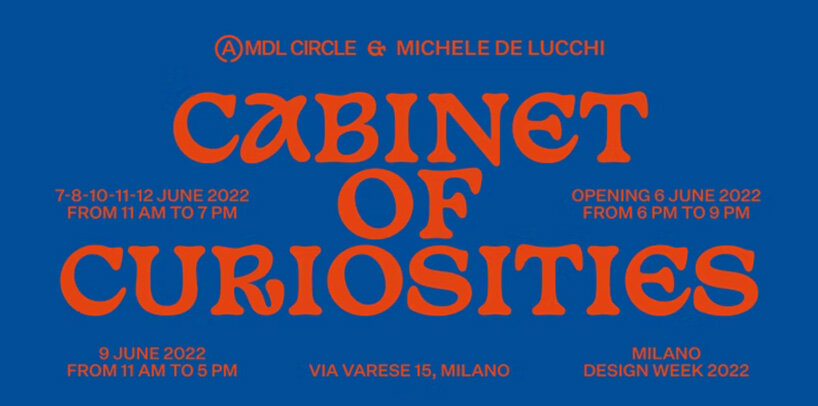 During Milan Design Week 2022, AMDL CIRCLE opens its doors to the public, taking visitors on an immersive journey to discover the inspiration and creative processes behind its work.
'The Cabinet of Curiosities' exhibition showcases AMDL CIRCLE's design objects and sculptures, findings from its new research project 'Satellite Stations', products from the experimental lab of Produzione Privata and recently completed architecture projects.
what: 'The Cabinet of Curiosities'
when: 7 to 12 June (11.00-19.00) | 9 June 11:00-17:00
where: AMDL CIRCLE, Via Varese 15
Divided Layers by Kohler x Daniel Arsham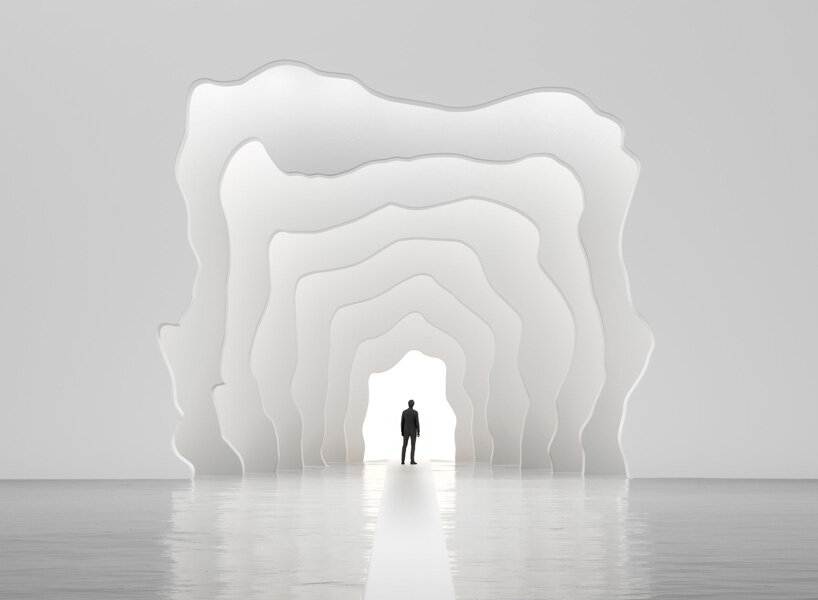 Kohler, a global lifestyle brand and leader in kitchen and bath products, returns to Milan Design Week with the world premiere of an immersive art experience in partnership with artist-designer, Daniel Arsham. Kohler's FuoriSalone exhibition features a large-scale immersive art experience, entitled 'Divided Layers', a site-specific installation that builds upon the duo's release of Rock.01 – a 3D printed sink Daniel Arsham designed in collaboration with Kohler in 2021.
what: Divided Layers
when: 7 0 12 June (12:00 – 22:00)
where: Palazzo del Senato, Via Senato 10
BACCARAT TALLEYRAND BY PHILIPPE STARK

Baccarat and Philippe Starck are celebrating 20 years of a long and withstanding collaboration with the new Talleyrand collection.
what: Baccarat and Philippe Starck
when: June 7-12
where: Mediateca Santa Teresa, Via della Moscova 28
rossana orlandi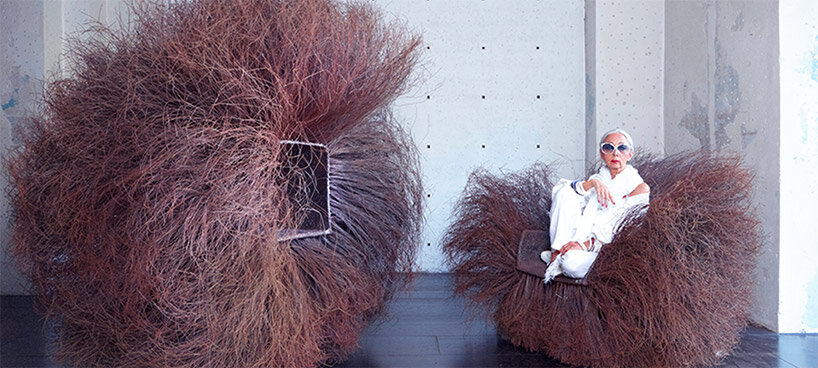 Rossana Orlandi is bringing back her Talent Show. One of the best-known addresses among design addicts, the gallery at via matteo bandello 14 will be open to the public from 7 to 12 June.
what: Rossana Orlandi Showroom
when: June 7-12 (10:00 – 19:00)
where: Via Matteo Bandello 14/16
FORMS & TEXTURES BY MASQUESPACIO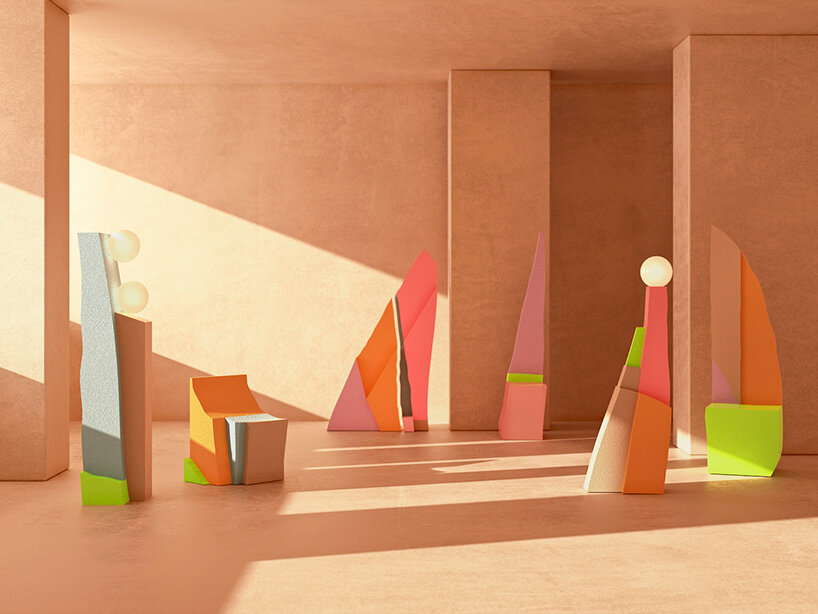 Spanish interior design studio Masquespacio presents Forms & Textures, an exhibition that takes a step away from furniture, lighting and decoration concepts to create a discussion about the boundaries between art and design. The Forms & Textures collection, which is part of the studio's Mas Creations lifestyle brand, is presented as a series of individual objects that could be interpreted at first sight as a chair, a lamp or a room divider, although its unusual and at first sight uncomfortable forms are making clear that we are not speaking about a functional design object.
what: Forms & Textures by Masquespacio
when: June 7-12
where: Isola Design District, Via Confalonieri 11
TWENTY BY TOM DIXON

Recognized as a trailblazing creative powerhouse across innovative products and high concept interiors, British designer Tom Dixon commemorates 20 years of the global design empire he established in 2002. The brand will host a TWENTY exhibition.
what: Tom Dixon
when: June 7-12 (10:00 – 19:00)
where: Palazzo Serbelloni, Corso Venezia 16
WEAVE RESTORE RENEW BY LOEWE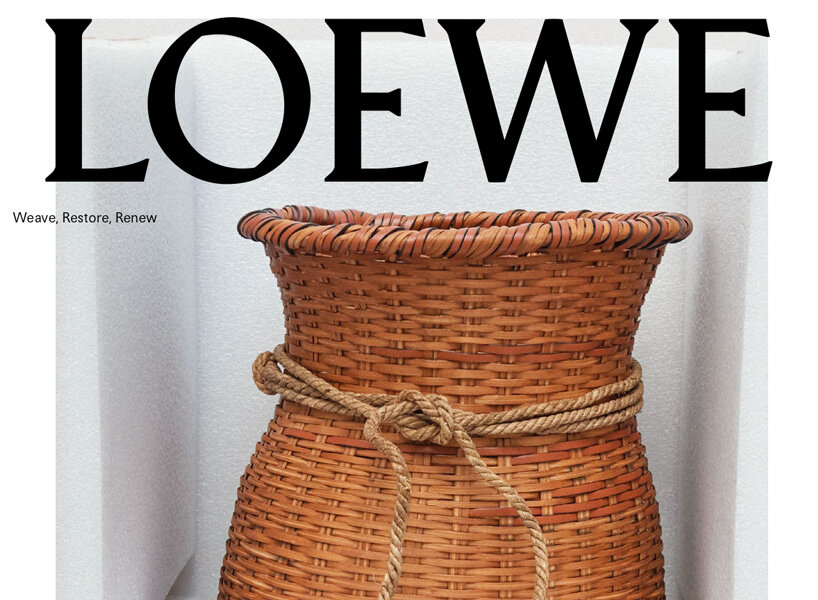 The art of weaving marks the re-entrance of LOEWE at Milan Design Week, two years after its last exhibition at the annual design fair. Read more about the project here.
what: WEAVE, RESTORE, RENEW
where: Palazzo Isimbardi, Corso Monforte 35
DILMOS – 1:22 BY MONICA TAVERNITI

Dilmos presents a new collection of furnishings, with a strong architectural matrix, with which it renews the distinctive sign that has characterized all its production thus settling, once again, in that line of research that has always distinguished it.
The collaboration with the Turin-based architect Monica Taverniti opens a new chapter of dialogue between the gallery, directed today by Beatrice Pellegatta with the artistic sharing of Lella Valtorta, and the theme of production between series and uniqueness. The 1:22 collection is inspired by the composition of volumes and spaces typical of architectural projects.
what: Dilmos | 1:22 By Monica Taverniti
when: Monday – Saturday (10:00 – 19:00)
where: Via San Marco 1
TOILETPAPER STREET PARTY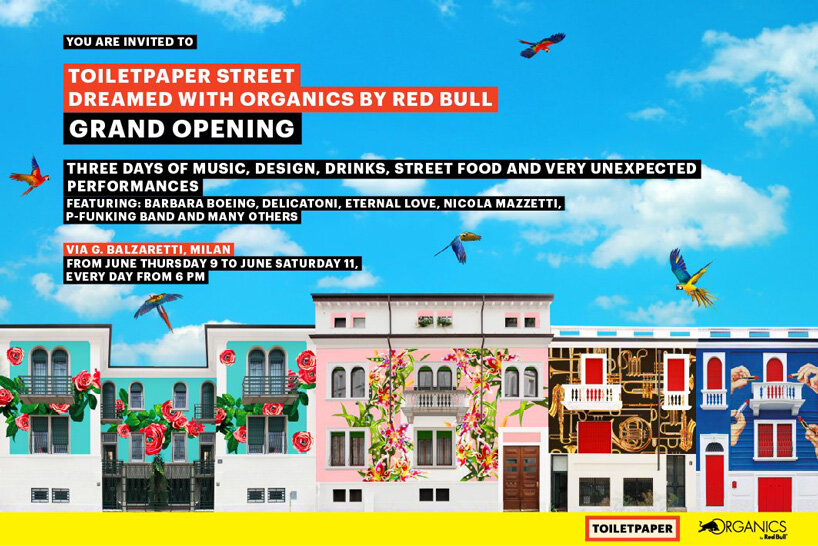 From Thursday, June 9, Toiletpaper Magazine and Organics by Redbull will transform via Balzaretti in Milan into a garden full of energy and colors. Expect music, design, drinks, street food, and surprising performances.
what: Toiletpaper Street
when: 9 – 11 June (from 18:00)
where: Via G. Balzaretti
BRERA DESIGN DISTRICT
For its 2022 edition, Brera Design District will host over 160 events with proposals signed by internationally renowned designers. In addition, there will be exhibitions in temporary locations, which for a week will enliven the historic district of Brera.
when: 6 – 12 June
ISOLA DESIGN DISTRICT
Located in the Isola neighborhood, Isola Design District is ready to be present again at Milan Design Week 2022 and this year it will be, more than ever, a physical and digital platform to connect all the actors of the Design Community.
when: 7 – 12 June
TORTONA DESIGN WEEK
Taking place in the Tortona area, Tortona Design Week focuses on the theme of 'Fluidity and Design' for this year's event.
when: 6 – 12 June
5VIE DESIGN WEEK
The ninth edition of the 5VIE Design Week will take place under a bold title: 'Prototyping Utopias.' The event is being held in a hybrid manner, both physical and digital.
when: 6 – 12 June
PRADA FRAMES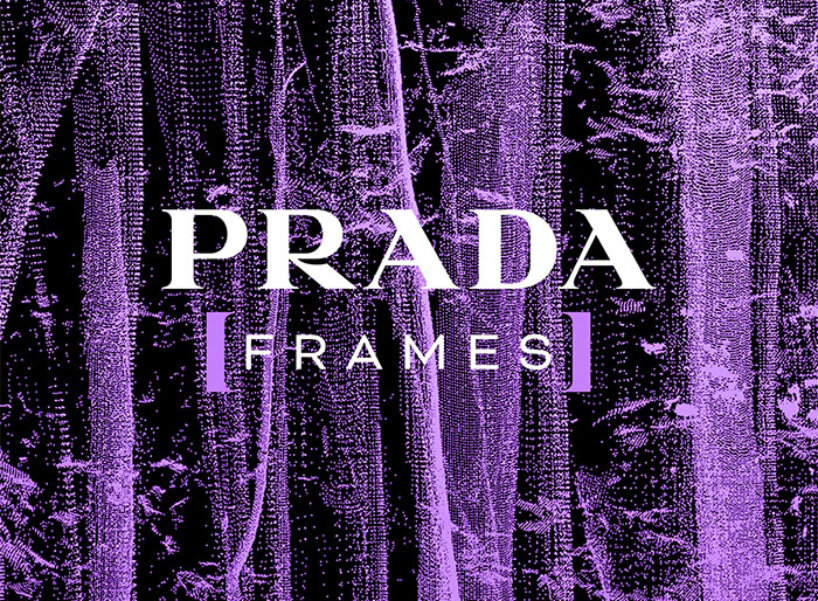 For the 2022 edition of Milan's Salone del Mobile, Formafantasma has been invited by Prada to develop a special project: Prada Frames. The multidisciplinary symposium delves into the complex relationship between the natural environment and design.
what: Prada Frames
when: June 6-8
where: Biblioteca Braidense, Via Brera 28
DESIGN VARIATIONS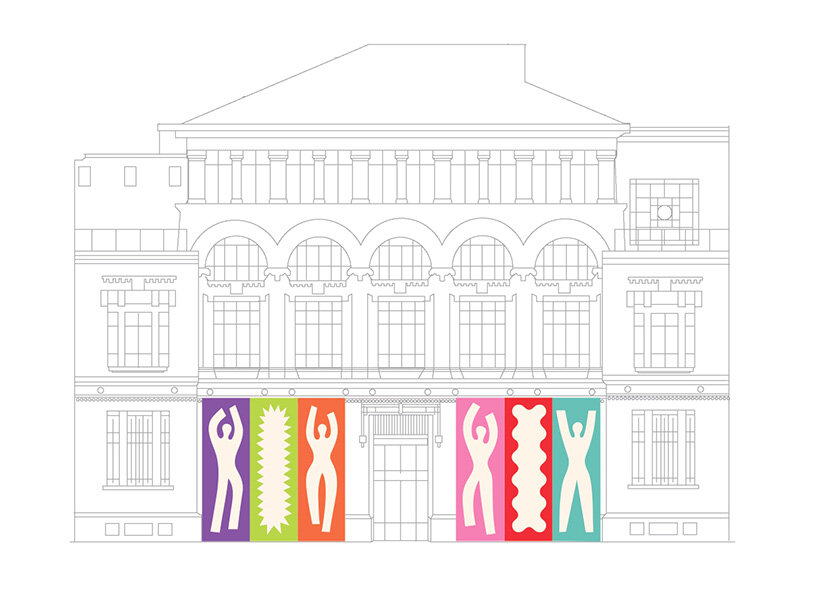 This year, Design Variations — the event curated by Moscapartners — will take over two historic Milanese venues: the Circolo Filologico Milanese and Palazzo Visconti. The show sees Olimpia Zagnoli transform the façade of both venues, in collaboration with 3M's Architectural Finishes team who will supply and install the finishes that will cover the surfaces. The result is a vibrant and contemporary installation representing the caryatids.
what: Design Variations by Moscapartners
when: June 7-12 (10:00 – 20:00)
where: Circolo Filologico Milanese, Via Clerici 10
44spazio by raawii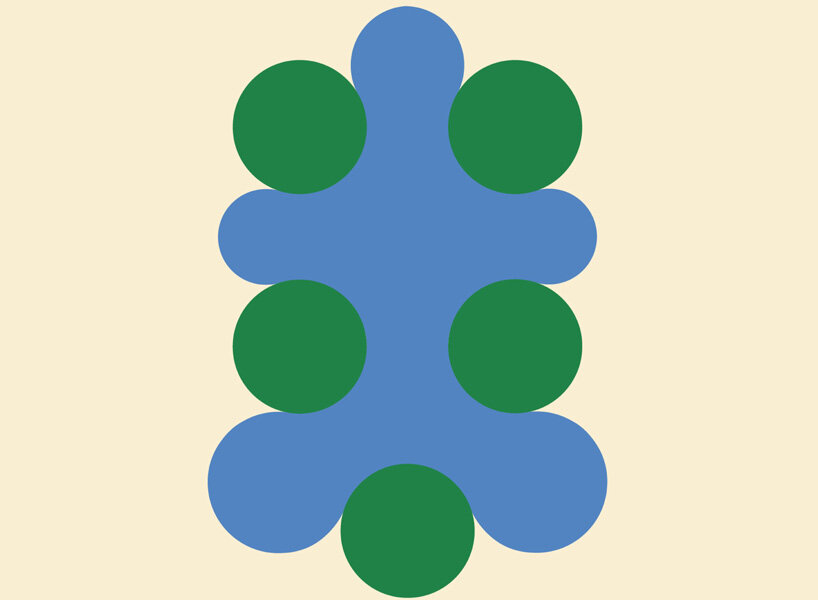 Raawii presents designs by Nathalie Du Pasquier, George Sowden, Manon Novelli, Olimpia Zagnoli, Dana Arbib, Souhaïb Ghanmi and Nicholai Wiig-Hansn.
what: Raawii
where: 44Spazio, Corso di Porta Nuova 44
871 DAYS, 50 PRODUCTS, 17 DESIGNERS AND 1 SINGLE COLOR BY LUCA NICHETTO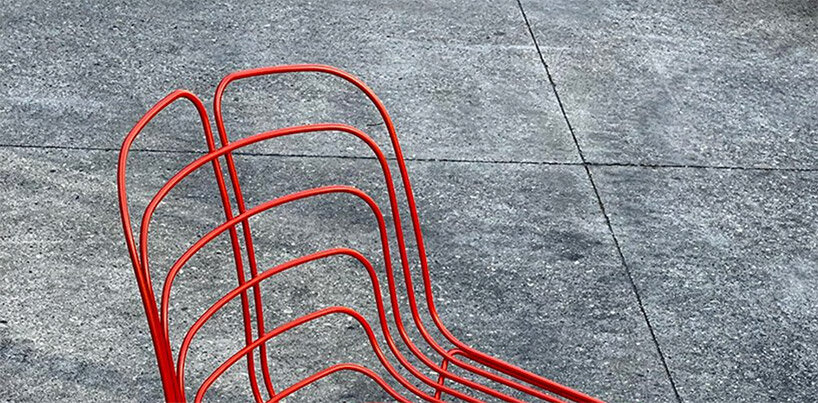 871 days, 50 products, 17 designers and 1 single color, the temporary exhibition conceived by Luca Nichetto and La Manufacture, will debut at Museo Poldi Pezzoli. Imagining La Manufacture as a building site in transformation and a dynamic creative hub, Luca Nichetto traces the evolution of design and the company's perfectionist attitude by selecting a single note of orange. The color, inspired by the harnesses worn by men on construction sites, becomes the protagonist of new editions of the iconic design objects.
what: 871 days, 50 products, 17 designers and 1 single color
when: June 6 – 12 (10:00 – 19:00)
where: Museo Poldi Pezzoli, Via Manzoni 12
HAND-WRITTEN STORIES BY ASPESI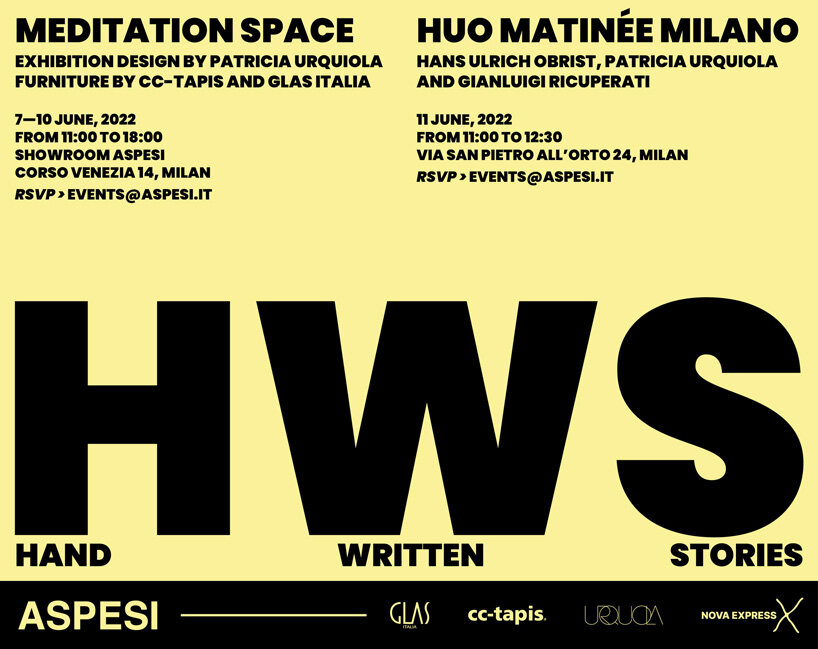 ASPESI presents two events during Milan Design Week. First, a Meditation Space in Corso Venezia 14 that invites guests to stop and decompress from the frenzy of one of Milan's busiest weeks. Curated by Gianluigi Ricuperati, the space has been designed by Patricia Urquiola and features unseen glass tables for Glas Italia as well as cc-tapis rugs.
The second event will take place on June 11 at Via San Pietro All'Orto 24, where Hans Ulrich Obrist presents a selection of his celebrated Post It collection.
what: Hand Written Stories by Aspesi
when: June 7-10 (11:00 – 18:00)
where: Aspesi Showroom – Corso Venezia 14, 5th floor
KOYORI, The Twist: Cultural and Emotional Crossings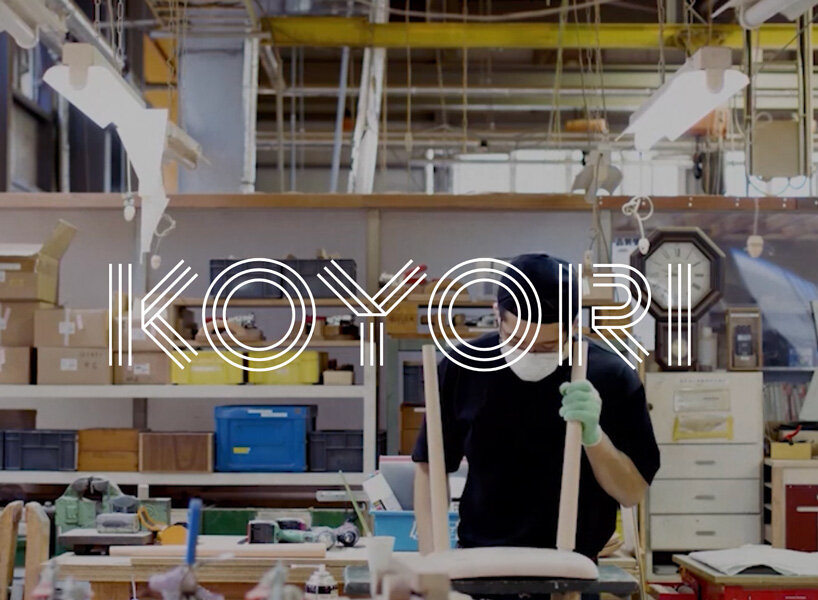 KOYORI launch exhibition will express the twist and mix of cultures and perspectives. Five wooden chairs designed by the Paris-based brothers Ronan & Erwan Bouroullec and the Danish-Italian design duo GamFratesi are presented in the brand's first collection. In addition, tables will be disclosed at the exhibition, along with the chair collection.
what: KOYORI, The Twist: Cultural and Emotional Crossings
when: 3 – 12 June (11:00 – 21:00)
where: Triennale Milano, Viale Alemagna 6
CACTUSRAMA by GUFRAM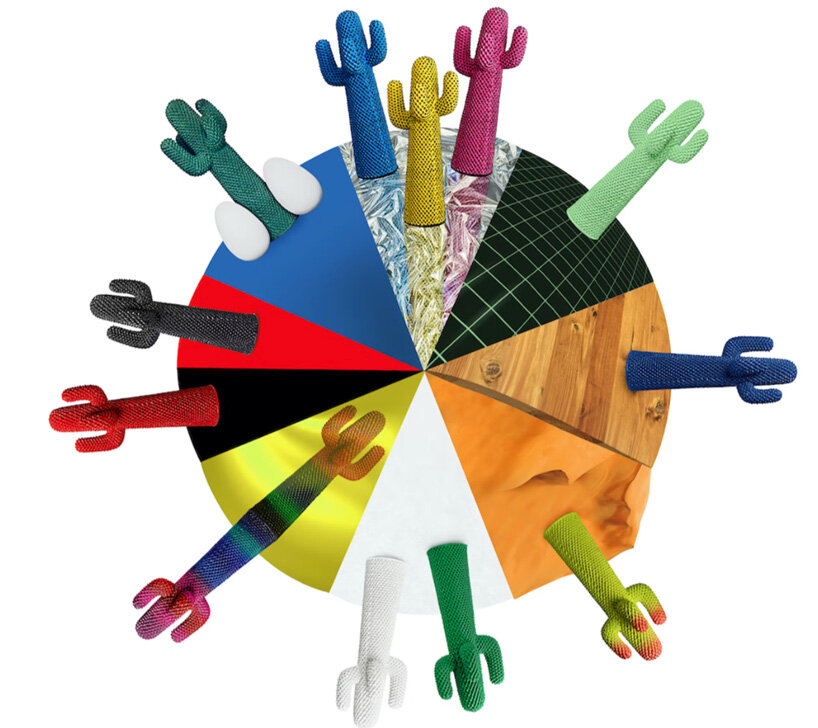 Gufram celebrates the 50th anniversary of one of its most iconic pieces with CACTUSRAMA, a dedicated exhibition that showcases 12 editions of the CACTUS® and for the first time presents the new collaboration with The Andy Warhol Foundation for Visual Arts.
what: CACTUSRAMA
when: 3 – 12 June (11:00 – 21:00)
where: Triennale Milano, Viale Alemagna 6
posthOME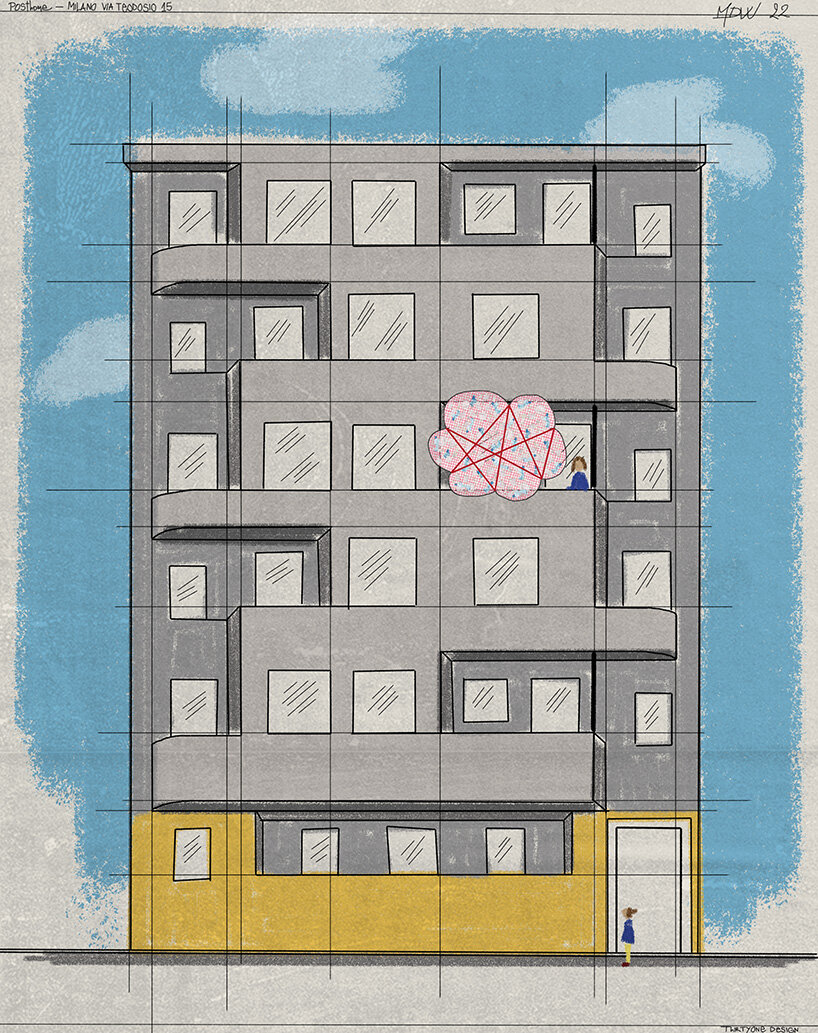 designboom takes over POSThome (again!) during Milan Design Week 2022. Designed by Claudia Campone — founder of Thirtyone Design + Management — the project offers a creative retreat that reflects on sustainability and circularity. This year, the urban residency program has invited artist Bea Roggero Fossati.
what: POSTHome
when: June 7-12
where: Via Teodosio 15
INTERNI DESIGN RE-GENERATION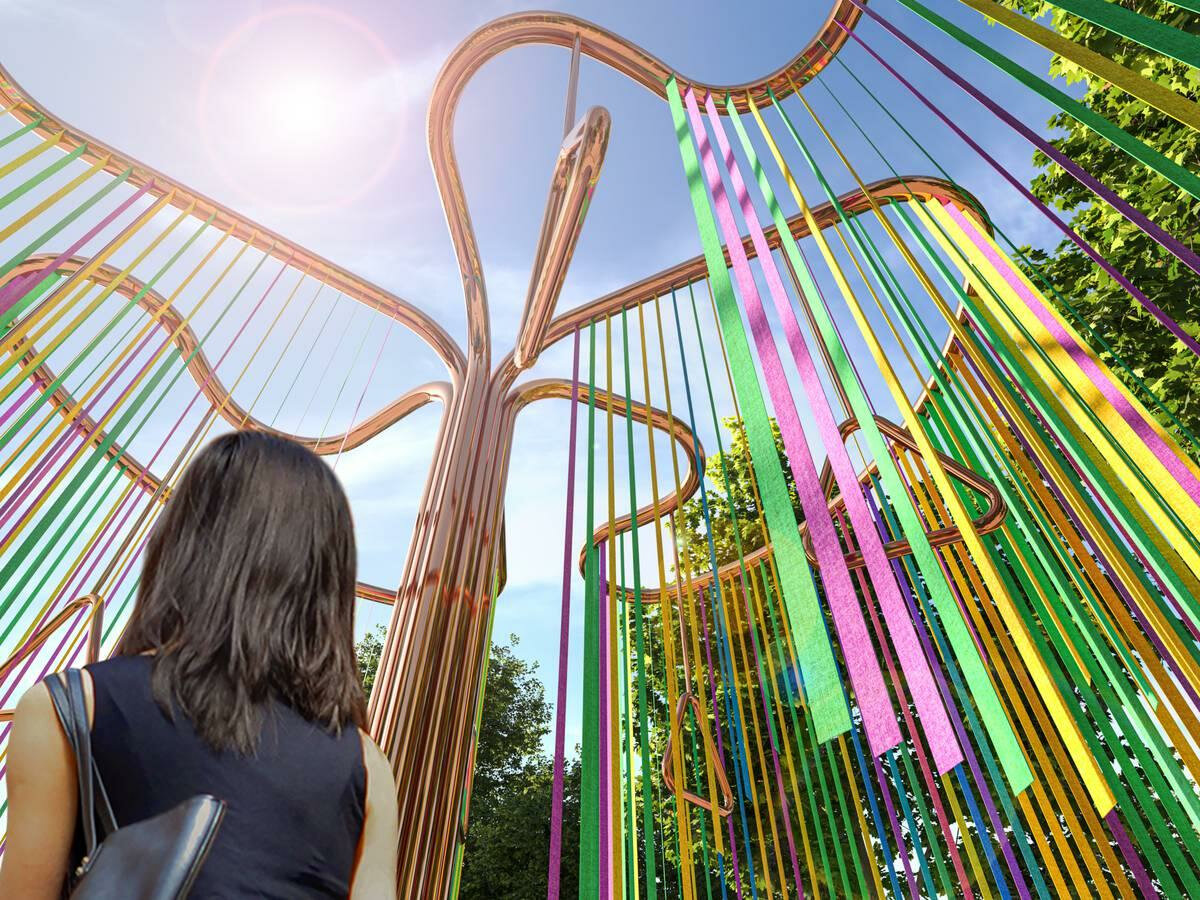 On the occasion of the Interni – Design Re-generation exhibition, CRA – Carlo Ratti Associati and Italo Rota have created Feeling The Energy, an interactive installation at the Brera Botanical Garden. The project uses 500 meters of antibacterial copper tube to create a path where people can discover multiple forms of sustainable energy production and play with its resulting effects: sound, light, evaporative cooling, in an interactive experience. Human interaction is made safe thanks to the antibacterial properties of copper, to which the multinational manufacturer KME has contributed.
what: Interni – Design Re-generation
when: 6-12 June
where: University of Milan, via Festa del Perdono 7
Botanical Garden of Brera , via Brera 28 / via Fiori Oscuri 4
IKEA FESTIVAL AT BASE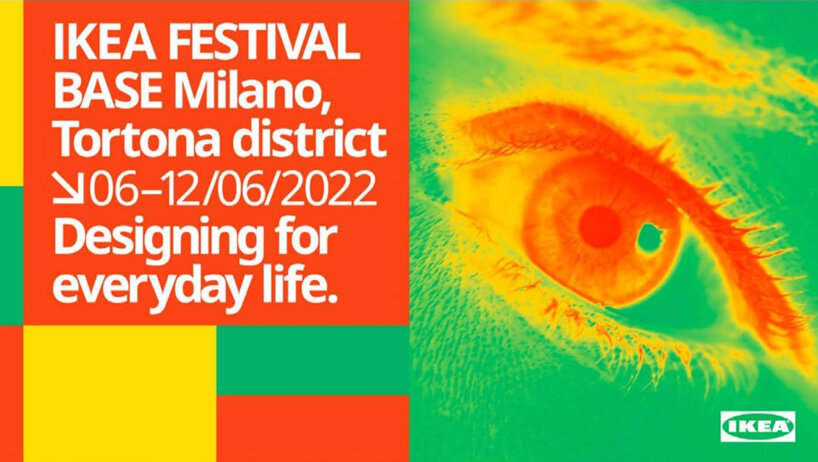 IKEA is bringing the 'IKEA Festival' to BASE in Milan for Milan Design Week 2022. The festival will feature a dynamic schedule of events and immersive experiences to showcase the future of retail and design, explore how the relationship between people and their homes has evolved, and show how improving your everyday life can create a more mindful home.
what: IKEA festival
when: 6 – 12 June
where: BASE Milan, Via Bergognone 34
FENDI CASA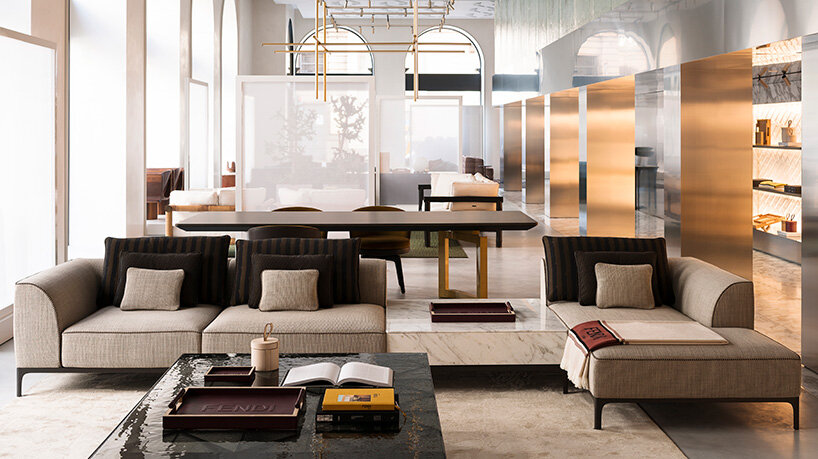 Just a few steps from Brera, Milan's most fashionable district, FENDI Casa opens its first flagship store in a landmark building located in Piazza della Scala. The boutique store fuses the famous brand's most iconic codes and signature features, endowing the space with a grandeur interplay of solids and voids, and light and shadow. Nine world-renowned designers including names like Piero Lissoni, Cristina Celestino, Toan Nguyen, atelier oï, and Peter Mabeo, fill the two-floor space with furniture for the living and dining room, bedroom, and the outdoors. With explicit attention to detail ranging from the textures to the color patterns, the kaleidoscopic world of FENDI Casa unfolds.
what: FENDI Casa
where: Piazza della Scala
RALPH LAUREN HOME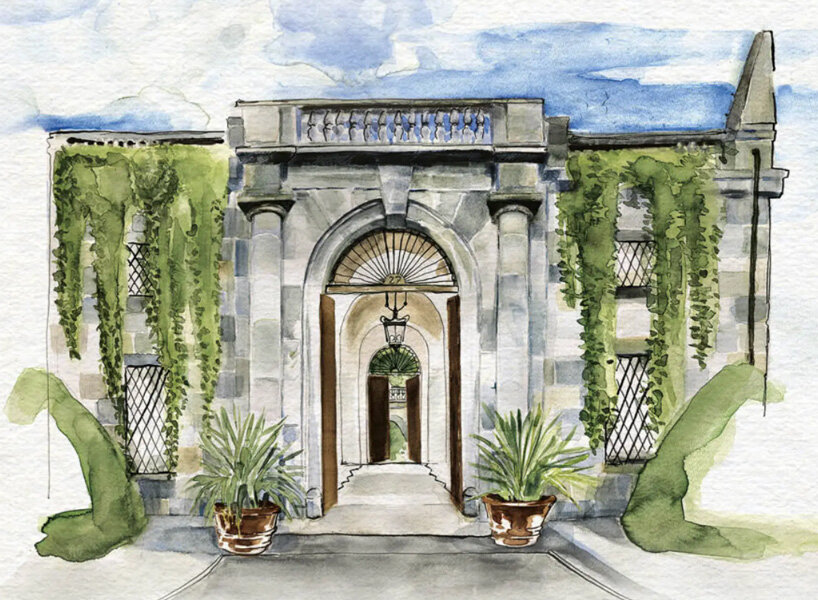 During Salone del Mobile 2022, Ralph Lauren invites visitors to its store in Via San Barnaba 27 to preview the Fall 22 Home Collection.
what: Ralph Lauren Home
where: Palazzo Ralph Lauren, ​Via San Barnaba 27
MOHD IN BLOOM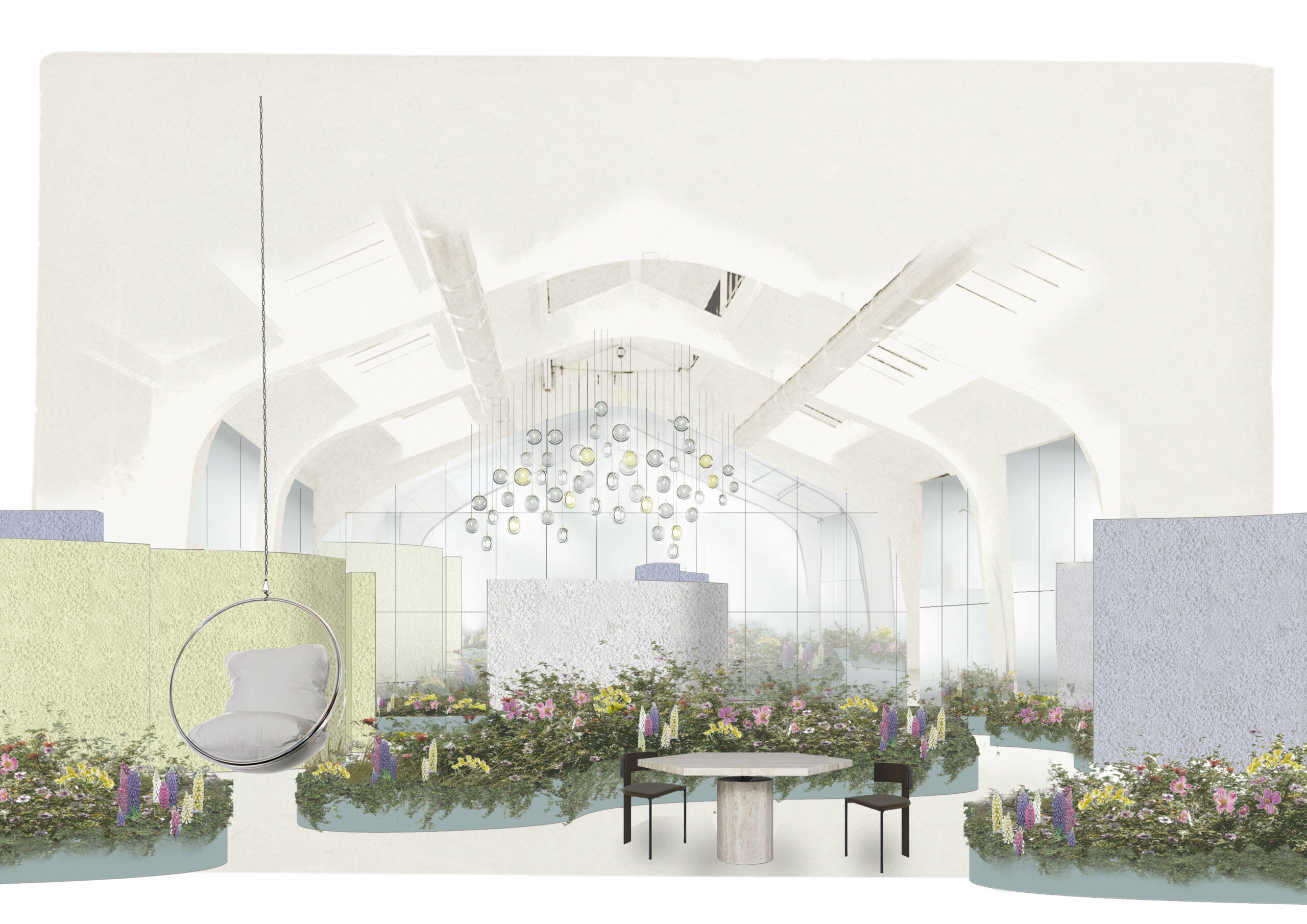 Mohd presents Mood in Bloom, an installation curated for Officina Milano by Studiopepe. Celebrating Mohd's pluralistic vision for the home, the installation recreates a summer garden that multiplies its effect to infinity through the addition of mirrors. A light installation by Czech brand Bomma illuminates the space, creating a suggestive scenographic effect.
what: Mood in Bloom
when: 7 – 12 June (10am-7pm)
where: Via Mauro Macchi 82
SAWAYA & MORONI SHOWROOM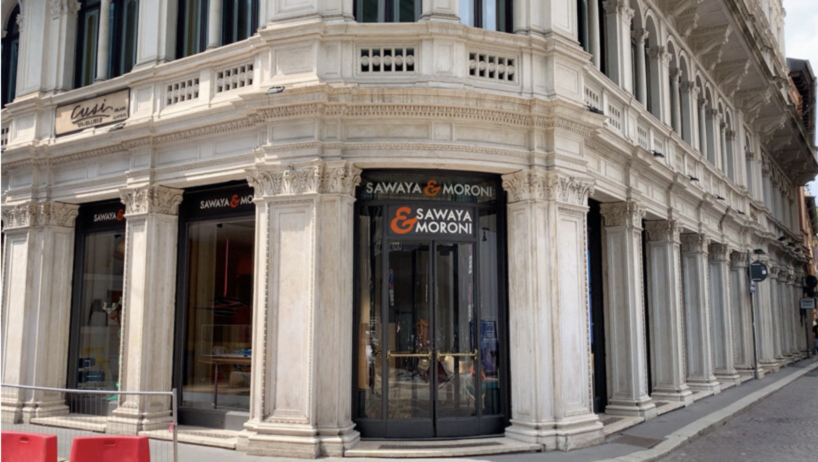 The Sawaya & Mornoni Showroom near Cordusio, in Via Clerici 1, opened during last year's Milan Design Week with a retrospective covering key collaborations from the last three decades (and a celebration of THE DESIGN PRIZE's Lifetime Achievement Award!). The showroom features pieces by Michael Graves, Zaha Hadid, Jean Nouvel, David Adjaye, Snøhetta, and many more.
what: Sawaya & Mornoni Showroom
when: Monday – Friday (09:00 – 18:00)
where: Via della Spiga 32
AUDI HOUSE OF PROGRESS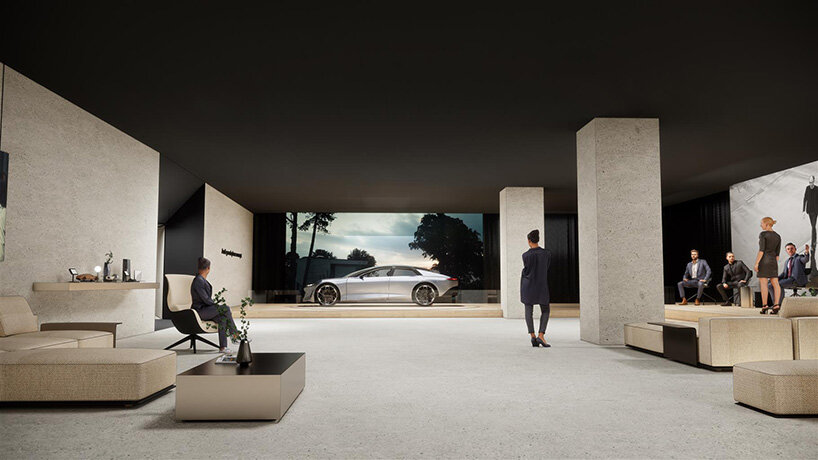 The Audi House of Progress welcomes the public to The Medelan, a historic building in the central Piazza Cordusio. Inside, Audi presents its vision of tomorrow, which is already a reality. Within the 1,500-square-meter space, the company will share its current point of view, reviewing the relationships with itself, society and the planet, thanks to the evolution of its business model towards zero-emission mobility.
what: Audi House of Progress
when: 6-13 June
where: The Medelan, Piazza Cordusio
memphis again AT TRIENNALE MILANO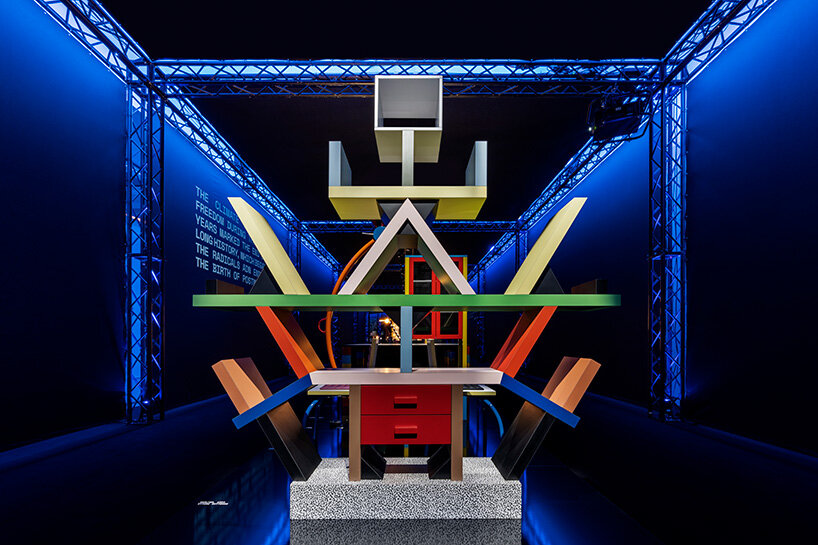 From May 18 to June 12, 2022, Triennale Milano and Memphis Milano present Memphis Again.
Curated by Christoph Radl, the exhibition presents more than 200 pieces of furniture and objects produced between 1981 and 1986 in the most diverse selection of materials. Displayed along the Curva Gallery, the objects have been organized in chronological order along the 100-meter-long space that welcomes guests and guides them along a catwalk with music by American DJ Seth Troxler, adding a nightclub twist. Read more about the exhibition here.
what: Memphis Again Exhibition
when: June 3 – 12 (11:00 to 21:00 / last admission, 20:00)
where: Triennale Milano, Viale Emilio Alemagna 6
ELMGREEN & DRAGSET'S USELESS BODIES? AT FONDAZIONE PRADA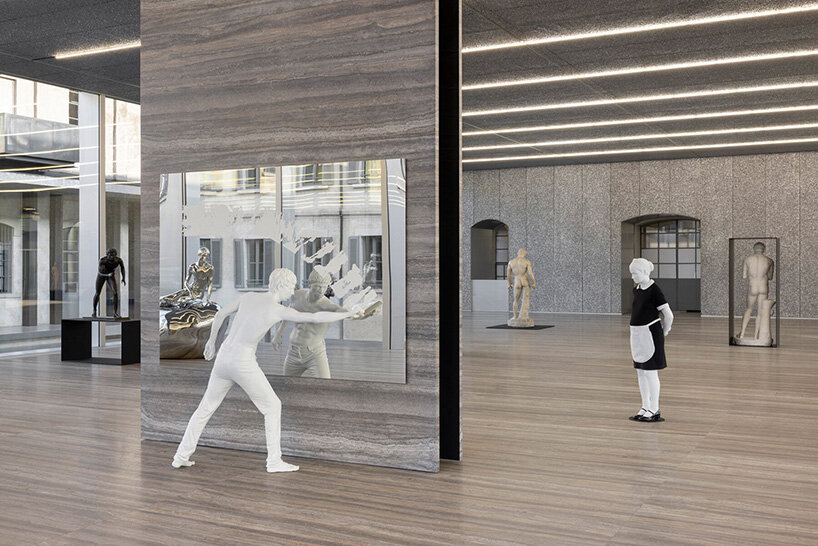 Elmgreen & Dragset explore the present condition of the body in the post-industrial age at Fondazione Prada's Milan venue. On view until August 22, 2022, 'Useless Bodies?' brings together a wide selection of the artist duo's sculptural and performative works in one of the foundation's most ambitious thematic investigations to date.
Spanning more than 3,000 sqm, the exhibition unfolds in four gallery spaces and the courtyard, which have been transformed into a series of different universes, each with its own atmosphere, theme, and aesthetic. Together, the spaces compose an immersive investigation of our physical presence in an increasingly digitized world, where the body is losing its centrality or is even completely superfluous. Read more about the exhibition here.
what: Useless Bodies? Elmgreen & Dragset
when: Mon – Sun (10:00 – 19:00) | Tuesday closed
where: Fondazione Prada, L.go Isarco 2
ADI DESIGN MUSEUM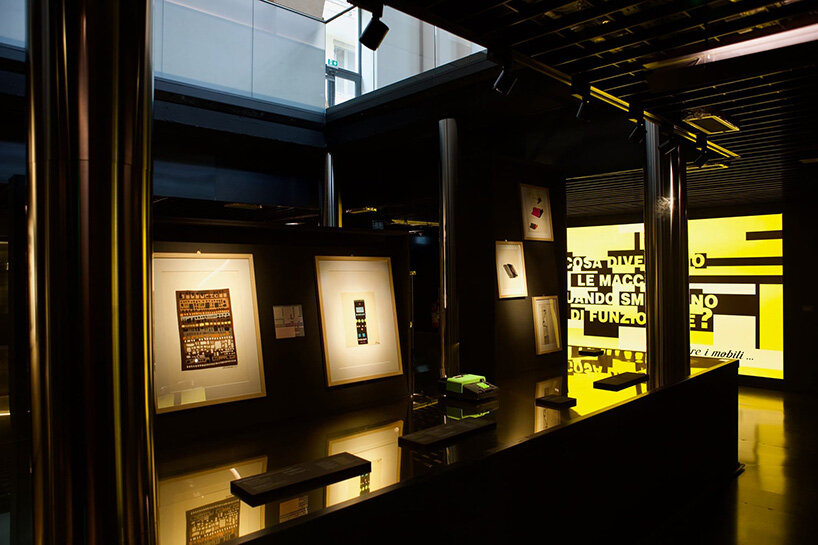 Located in Porta Volta, in the heart of the restored area between via Ceresio and via Procaccini, the ADI Design Museum occupies a collection of restored industrial buildings which first housed one of Milan's tram depots in the early part of the twentieth century and then a large electricity distribution system for Enel. Encompassing 2,400 square meters, the museum hosts a series of theme-based exhibitions, together with objects awarded the Compasso d'Oro.
what: ADI Design Museum
when: June 7-12 (10:30 – 20:00)
where: Piazza Compasso d'Oro 1
MUSEO 900 – ALDO ROSSI. DESIGN 1960-1997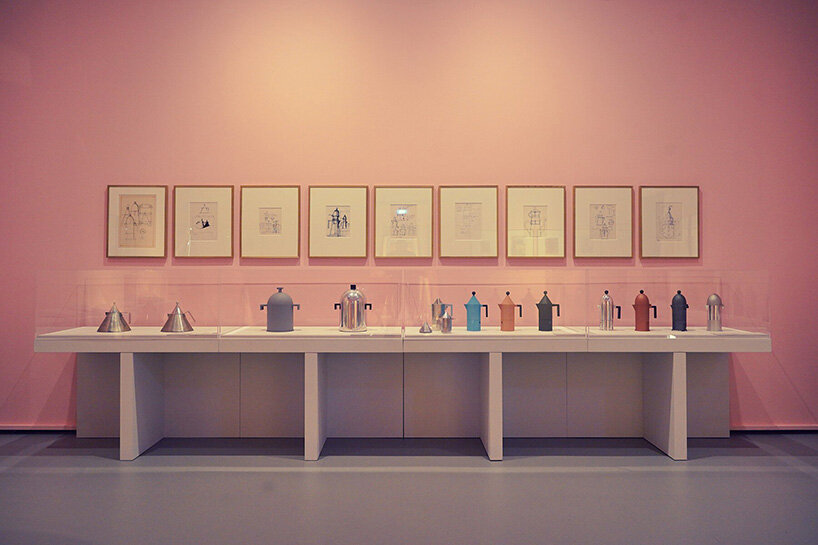 Milan's Museo del Novecento pays tribute to Aldo Rossi, one of the leading figures of the 20th century visual culture, with an exhibition completely dedicated to his work. Titled Aldo Rossi. Design 1960-1997 and curated by Chiara Spangaro in partnership with Fondazione Aldo Rossi and Silvana Editoriale, the show takes a closer look at the architect, designer, theorist and critic's oeuvre.
The exhibition puts together — for the first time ever — 350 pieces of furniture and ordinary objects, prototypes and models, paintings, drawings and studies by Aldo Rossi from 1960 to 1997. The result is a visual testimony to his work as an architectural designer and theorist. Read more about the exhibition here.
what: Aldo Rossi. Design 1960-1997
when: April 29 – 2 Oct (Tuesday to Sunday 10:00 – 22:30)
where: Museo del Novecento, P.za del Duomo 8
STEVE MCQUEEN'S SUNSHINE STATE AT HANGARBICOCCA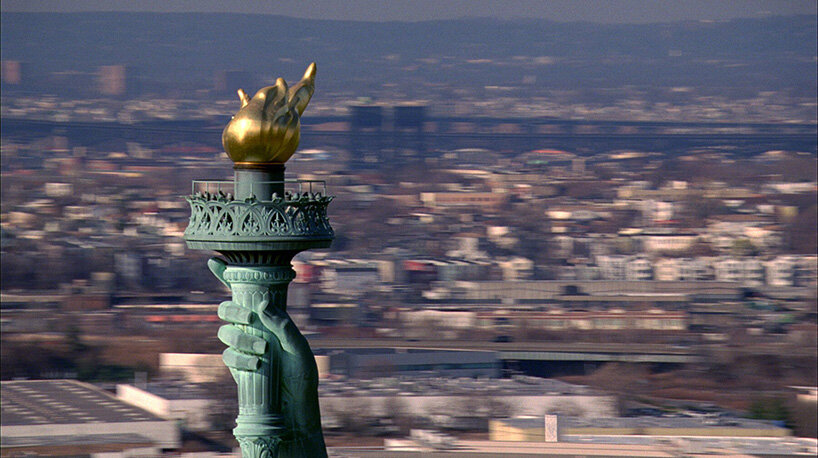 Celebrated for his powerful and uncompromising vision, Steve McQueen creates work that addresses the urgent issues of representation, identity and history. The Turner Prize-winning artist and Oscar-winning filmmaker is presenting an exhibition at Milan's HangarBicocca featuring works from across his career, as well as a new video installation called Sunshine State. This presents a reflection on the beginnings of Hollywood cinema and the influence that it has had on the perception of issues of identity.
The exhibition has been curated by Vicente Todolí and has been organized in collaboration with Tate Modern London, where it was first presented. Featuring six film works and one sculpture, the show presents an opportunity to experience the depth of McQueen's visual art career. Read more about the exhibition here.
what: Sunshine State. Steven McQueen
when: Thursday – Sunday (10:30 – 20:30)
where: HangarBicocca, Via Chiese 2
ISTITUTO MARANGONI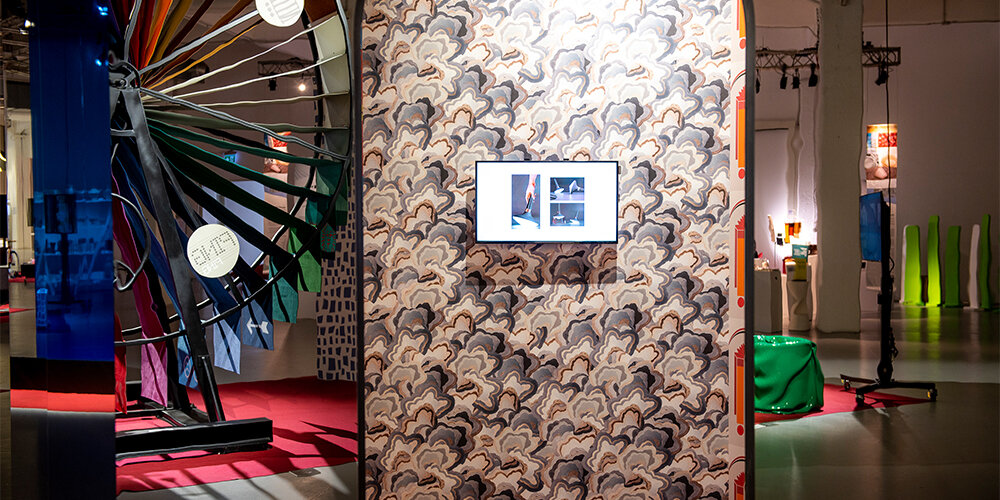 The DNA of Istituto Marangoni Milano · The School of Design is deeply woven within the fabric of design and the city of Milan. Founded in the world capital of design in 1935, the school has trained industry-leading creatives in the fields of fashion and design for over 85 years. The latest generation of trained professionals – current students, alumni and the I'M prisma project studio of graduates – drops a series of exhibitions, installations and collaborations, spanning the themes of sustainability
what: Design Drops by Istituto Marangoni Milano
when: June 7-12 (10:00 – 20:00)
where: Via Cerva 2
MAISON PIERRE FREY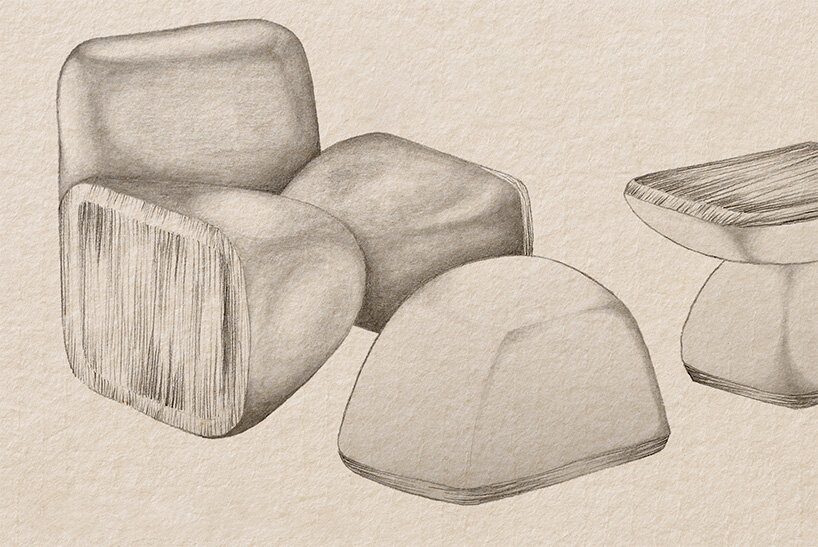 Maison Pierre Frey presents new furniture lines signed by designers such as Guillaume Delving, Gesa Hansen, Charles Tassin, Zanellato Bortotto, Vincent Dupont-Rougier, Estudio Persona, Charlotte Juillard, Rachel & Nicholas Cope (Calico Wallpaper), Sebastian Bergne, Aurélien Barbry, and Fabie Petiot.
what: Maison Pierre Frey
when: June 7-12 (10:00 – 19:00)
where: Via Fatebenefratelli 3
DOPPIA FIRMA X PATRICIA URQUIOLA, INDIA MAHDAVI, UGO LA PIETRA, FERRUCCIO LAVIANI, ATELIER ÖI & PHILIPPE NIGRO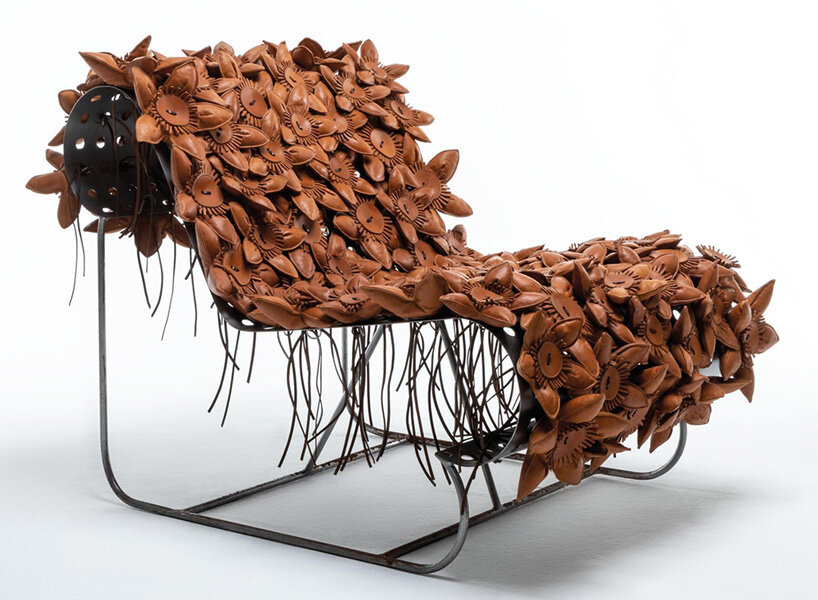 The 6th edition of Doppia Firma exhibition, presented by the Michelangelo Foundation, takes place during Milan Design Week 2022 at Palazzo Litta. 22 designers matched with artisans will present their creations, including: Patricia Urquiola + Istituto Caselli e Real Fabbrica di Capodimonte; India Mahdavi + Longwy; Ugo La Pietra + Intro; Ferruccio Laviani + Villari; atelier oï + Wonderglass; Philippe Nigro + Jeff Mack and Chris Rochelle.
what: Doppia Firma exhibition by the Michelangelo Foundation
when: June 7-12 (10:00 – 19:00)
where: Palazzo Lita, Corso Magenta 24
95 years of Carrozzeria Touring Superleggera by luca trazzi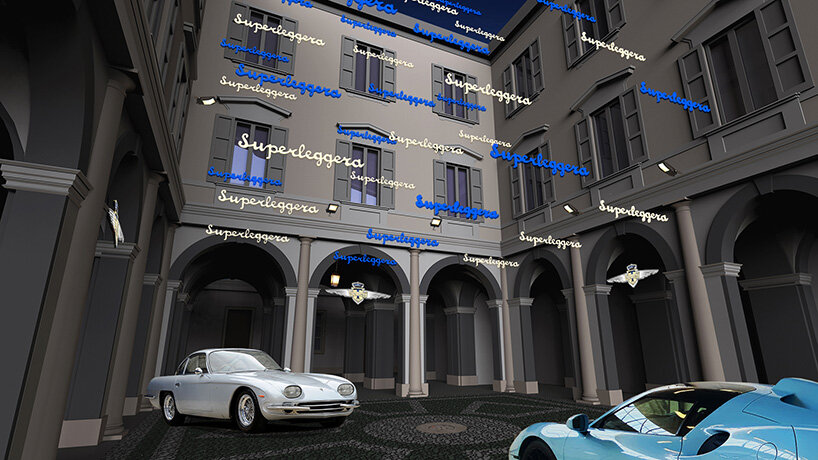 Luca Trazzi celebrates the 95-year history of the Carrozzeria Touring Superleggera at Milan's Palazzo Moriggia. Founded in 1926, the Italian body shop specializes in the design and planning of commissioned bodywork as well as in the assembly of the most famous Italian and foreign car manufacturers.
The installation has been set in the central courtyard of the palazzo, where suspended luminous elements generate a rhythm of voids and solids. The silhouette of the Superleggera logo expresses a timeless design and, in the installation, is projected into a pop world through a representation of colored elements, lights and shadows that create a texture that envelops and involves the viewer.
what: 95 Years of Carrozzeria Touring Superleggera by Luca Trazzi
when: June 7-12 (10:00 – 23:00)
where: Museum of the Risorgimento | Palazzo Moriggia, Via Borgonuovo, 23
JAPAN REIMAGINED – Ariake presents Cipango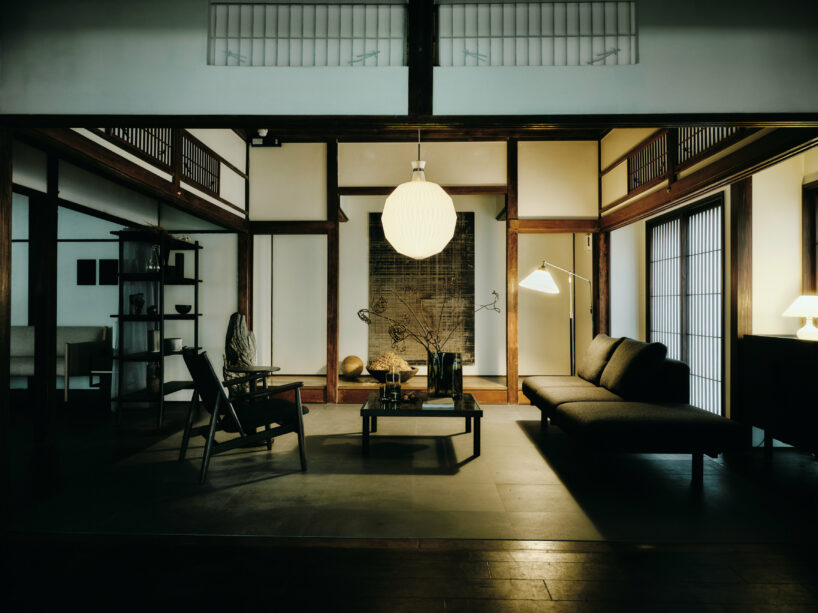 Japanese design brand Ariake presents Cipango, an exhibition set inside a private apartment in Porta Venezia. The apartment was recently redesigned by Italian architect Francesco Rota, and showcases a new collection of furniture designed by Francesco Rota, Inga Sempé, Norm Architects, Neri & Hu, Keiji Ashizawa, Zoe Mowat and Gabriel Tan. The Cipango exhibition marks Ariake's debut at Milan design Week and introduces their first pieces of furniture made in Italy for the European market.
what: Cipango by Ariake
when: June 7-10 (09.00-19.00)
where: Via Tadino 2, (private apartment 2° piano)
juliana neira
I designboom
jun 06, 2022
KEEP UP WITH OUR DAILY AND WEEKLY NEWSLETTERS
a diverse digital database that acts as a valuable guide in gaining insight and information about a product directly from the manufacturer, and serves as a rich reference point in developing a project or scheme.
designboom will always be there for you
milan, new york, beijing, tokyo

,
since 1999