2018 is shaping up to be a big year for medical and recreational marijuana. constellation brands, an international producer of drinks like corona, modelo, and svedka, made a $4 billion investment into the legal weed market. last month cresco labs raised $100 million in private investment and signed ex-nike lead designer scott wilson as chief experience officer. even coca-cola at one point has teased the possibility of getting into the cannabis business.
as cannabis grows to become more mainstream, entrepreneurs are keeping an eye on a budding industry, and companies are coming up with new ideas for packaging and retail experiences in an attempt to rebrand it. after all cannabis is big money – its estimated that legal marijuana could be a $57 billion industry by 2027.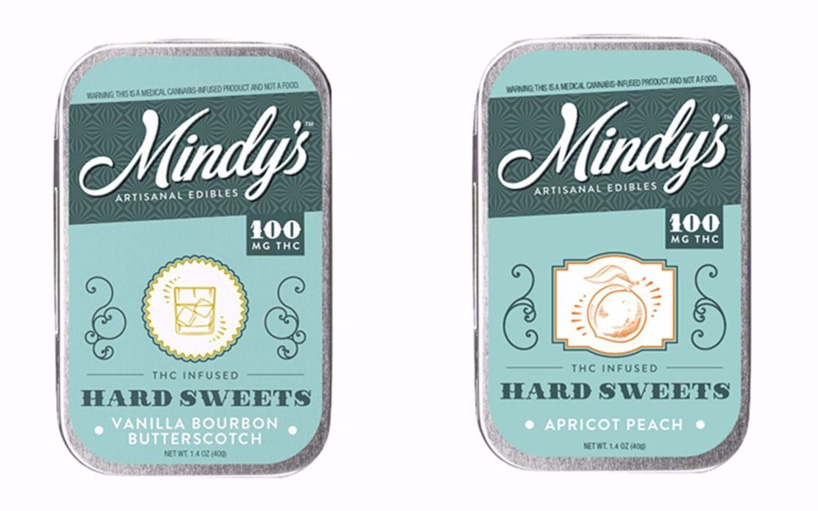 image courtesy of mindy's edibles
yet still, with a legal evolution spanning almost fifty years the cannabis industry remains relevantly untapped. that might be because the first country to fully legalize the marijuana was uruguay five years ago in 2013. whilst cannabis has been available from specialist coffee shops in the netherlands since 1976, california extended allowances for recreational just two years ago in 2016. then of course there's canada who legalised marijuana on october 27 of this year. with that, a drug once synonymous with stoner culture has surely grown to become a socially acceptable business. and with that, a large influx of start-ups have tried to make it a socially acceptable activity.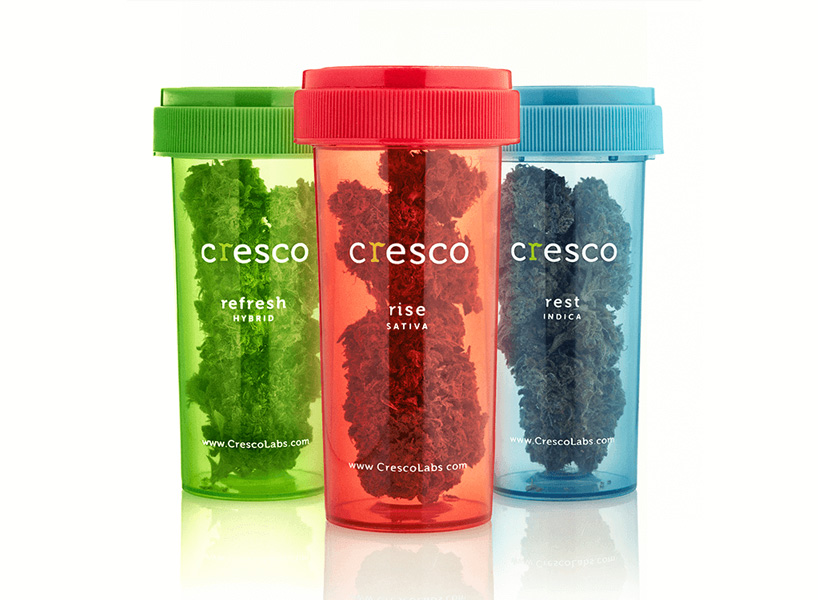 image courtesy of cresco labs
what we are beginning to see is marijuana startups mimicking tech companies' style of marketing and branding with brands like like toast, herbessntls, and medmen taking cues from apple. its similar to the e-cigarette/vape pen phenomenon. after being introduced in 2004 and fast becoming popular among those wanting to kick the habit, the smoking industry suffered the consequences. in addition to promoting health warnings, and in addition to being banned in public spaces, and in addition to banning packaging designs in the UK and australia, smoking became even less socially acceptable. the result: aggressively promoted smoking devices, made to seem less harmful with their fruity flavours, techy appearance, and specialist stores reminiscent of a candy shop.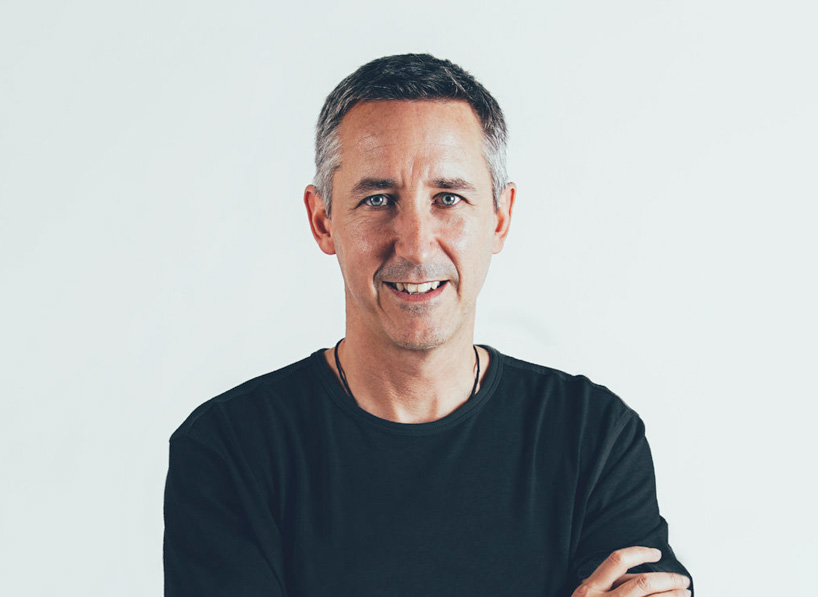 scott wilson, image courtesy of mnml
when it comes to cresco labs, this sort of thing will be the job of wilson who will oversee everything. from potentially new products and paraphernalia to making the packaging of cannabis something people want to interact with. its an unusual transformation of a discreet and fluid culture of drug-takers, emerging from the shadows to become an industry where every single step is not only considered, but actually designed.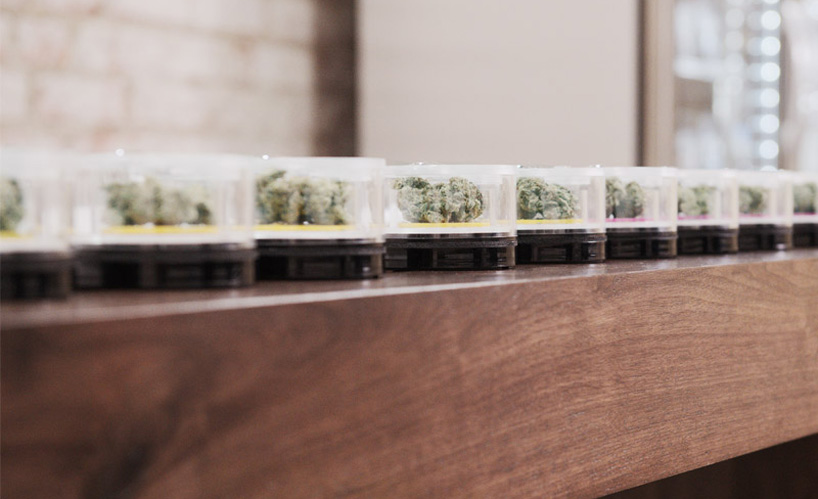 image courtesy of medmen
it could also impact the plethora of CBD containing products that already exist on the market (that's the kind without THC, the psychoactive constituent of cannabis) and have done for years. this includes oils, creams and even edibles like jam. then there's beverage companies like recess, a CBD and 'adaptogen-infused' sparkling water company, and similarly, mood33 and dirtylemon. with psychoactive strains made legal for consumption, its bound to have positive effects on an industry of completely unaffecting products that many consumers still turn their nose up at.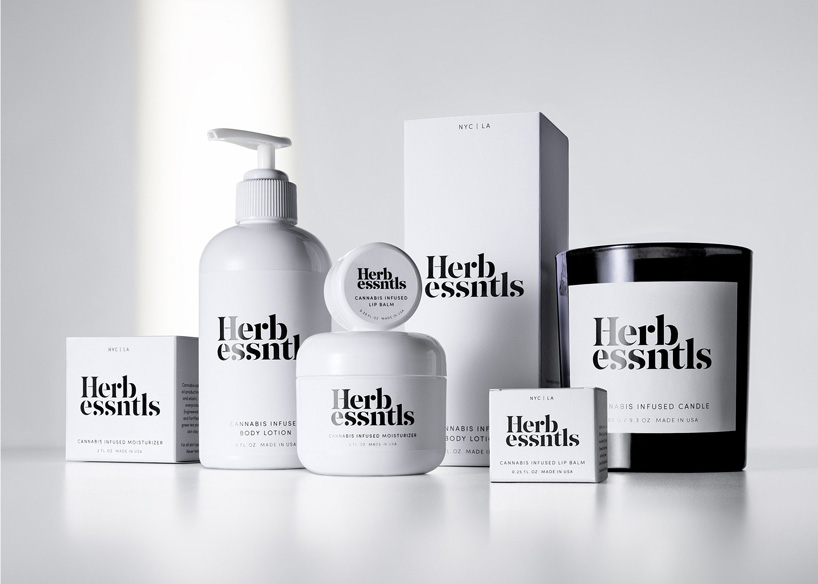 image courtesy of herbessntls
the legalization of weed and its movement towards becoming socially acceptable comes at a time where a growing wellness industry can really exploit it. CBD extract has been used for years to treat conditions such as arthritis pain, anxiety and insomnia. now promises of a 'mild euphoria' and increasing levels of happiness, packaged in flavoured products based on moods like joy, passion, and calm, can ride off the back of a recent boom in wellbeing. it helps that some of these concoctions are low in sugar and calories too.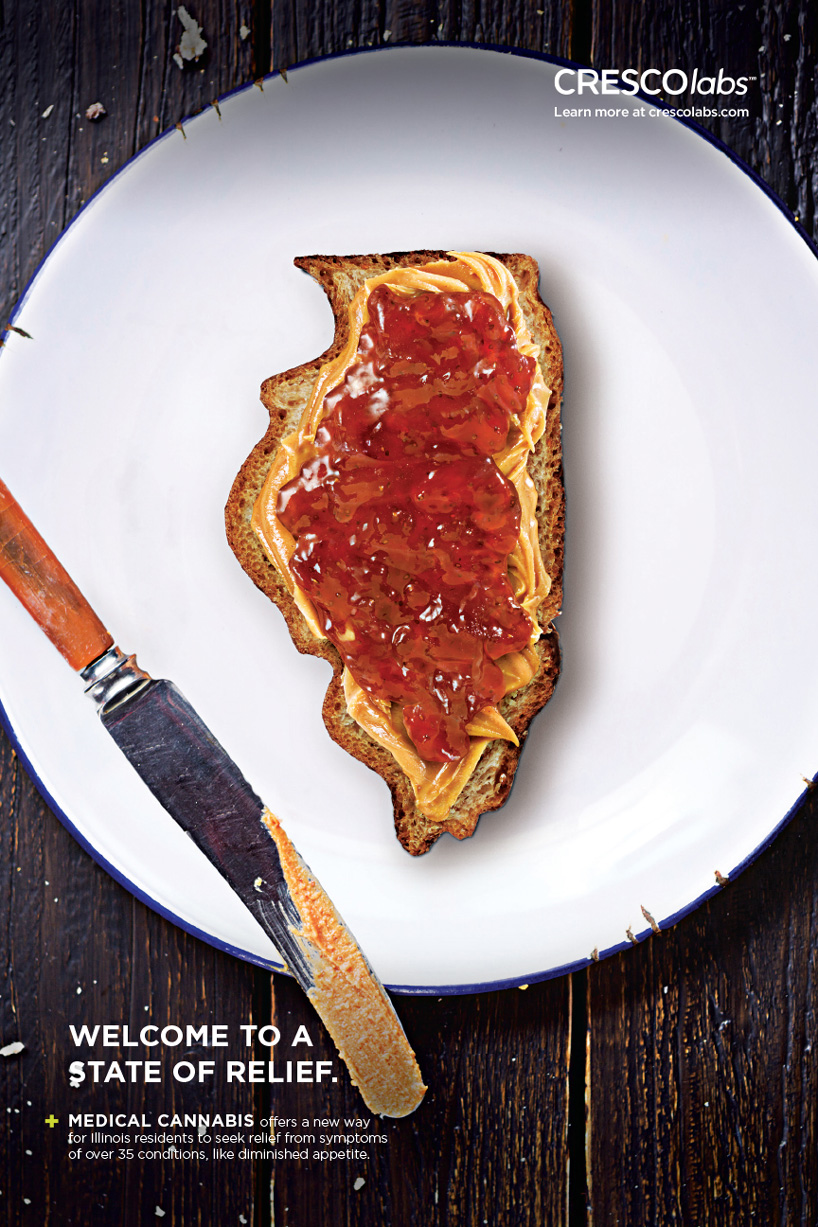 image courtesy of cresco labs
these products respond to a change in consumer behaviour that is likely to become more evident as cannabis gains legality. as it becomes a mainstream consumers will increasingly opt for products with healthier ingredients. who wouldn't opt for a CBD or THC containing food or beverage over a hangover?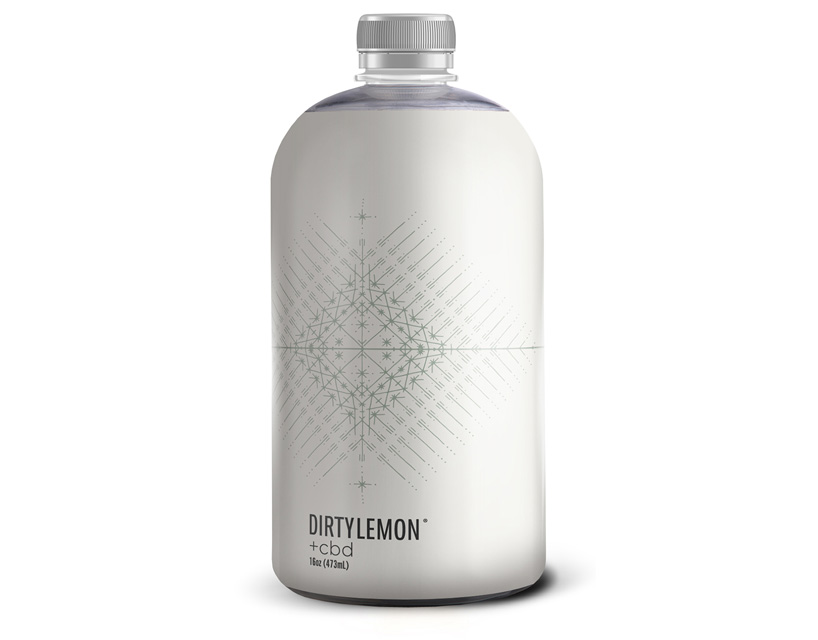 image courtesy of dirty lemon
cannabis is going through a process of rebranding, soon to become something stores would want to display, and that consumers will not be ashamed to show off. once destigmatized weed could have its place attracting various demographics. it could even become the next coffee or alcohol, in which case communication is key: what can consumers expect? and from what exact dosage? 
but consumers will still need a lot of reassurance and self-regulation will emerge as an important buzzword if it hasn't already. american electronic vaporizer company PAX has developed an app allowing consumers to monitor the amount inhaled. like e-cigs and the aforementioned vape pens these devices work by loading oils, in this case cannabis oil.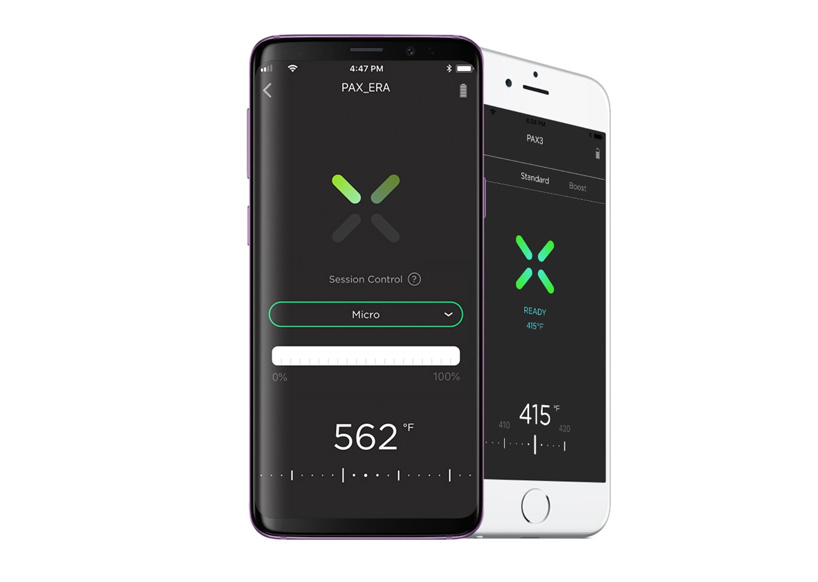 image courtesy of pax
beyond this there are other questions plaguing the industry, which no doubt design will have a hand in answering. what environmental impact will marijuana have as a burgeoning market? how will its production and consumption alter retail spaces? will weed crossover into the hospitality industry? if so, how will either one cope with such a merge? these questions are being navigated by the various startups and big players working to make an impact in the market. those and these questions will have a lot of influence over the predominant format for product usage in the end.
mar 13, 2019
mar 13, 2019
feb 27, 2019
feb 27, 2019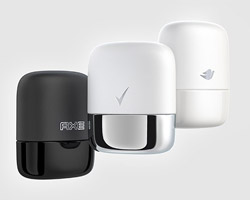 jan 28, 2019
jan 28, 2019
jan 28, 2019
jan 28, 2019
oct 28, 2018
oct 28, 2018
jun 18, 2018
jun 18, 2018
mar 19, 2019
mar 19, 2019
feb 25, 2019
feb 25, 2019
feb 22, 2019
feb 22, 2019
a diverse digital database that acts as a valuable guide in gaining insight and information about a product directly from the manufacturer, and serves as a rich reference point in developing a project or scheme.