american filmmaker gary hustwit — known for his design trilogy 'helvetica', 'urbanized' and 'objectified' — has finally revealed 'rams', the full-feature documentary on legendary german designer dieter rams the world has been waiting for. following years of on-site research, personal interviews, conversations and a kickstarter campaign to help raise funds for the production, the long-awaited premiere offers unprecedented insight into the otherwise private rams' life and work.
following its screening during the architecture and design film festival in new york, the milan design film festival presents the documentary's european premiere on october 24, 2018, at the triennale teatro dell'arte.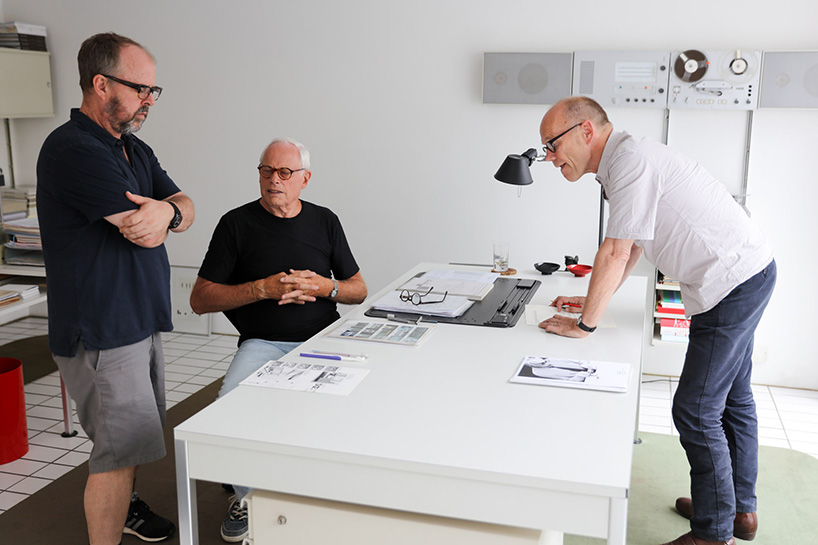 gary hustwit with dieter rams and german designer erik spiekermann
for more than half a century, dieter rams has paved a permanent path in the field of product design. his iconic work at braun and vitsoe has found its way into the homes of millions of people — the braun coffeemaker, shaver, stereo, calculator, speakers, or alarm clock; an oral-b toothbrush; a vitsoe 606 shelving system. across the hundreds of products dieter has designed or overseen the conception of, rams has applied his 'ten principles of good design' — a list of design commandments that support simplicity, honesty, and restraint. 'in japanese they say: wabi sabi', rams told designboom at an interview at his studio and home in 2000. 'together these two concepts mean 'tranquility, simplicity, balance', but also 'liveliness'. this is a point of reference for me.'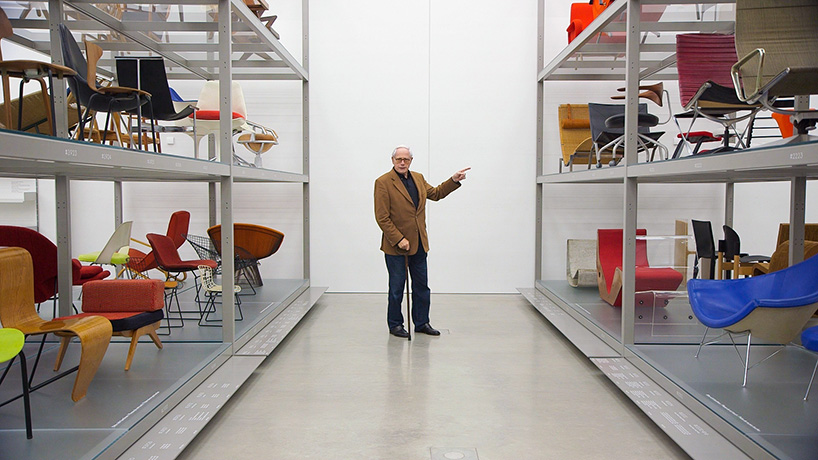 rams at the vitra design museum in weil am rhein, germany
'rams' — the film — profiles both the professional and personal principles that have shaped the designer's life. the 75-minute long feature includes in-depth conversations between hustwit and rams that dive deep into his philosophy, process, and inspirations. 'you cannot understand good design, if you do not understand people,' he comments in the film, an idea that underscores a humanistic sensibility. a long-time advocate for environmental consciousness that supports long-lasting products, rams finds himself dismayed by today's unsustainable world of over-consumption. 'if I had to do it over again, I would not want to be a designer,' he tells hustwit, 'there are too many unnecessary products in this world.'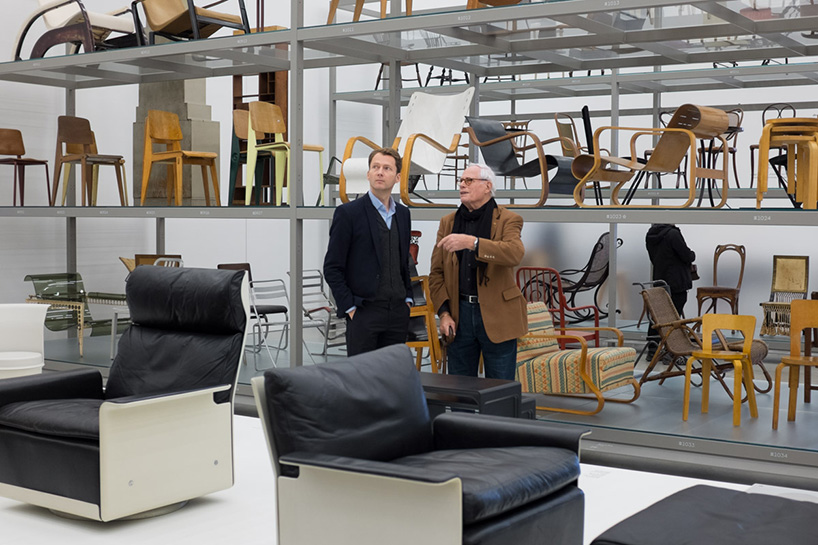 rams surveys the extensive archive of chairs at the vitra design museum
the film furthermore expands upon rams' feeling of the degradation of the word 'design', reduced to a meaningless marketing buzzword. rams was already conscious of this sentiment we first spoke with him 18 years ago, and spoke about design as an autonomous cultural expression and his own education in the field. 'the term 'design' is certainly used too much — even barbers call themselves 'designers!', he told us. 'but if we mean the latin word 'designare' or the english term 'design', or in england where engineers call themselves 'designers'… then I think that it is a culture, underestimated, but autonomous. in italy, the majority of designers are architects like me. in my day, there was no specific training. I recall we had a class called 'space and tools'…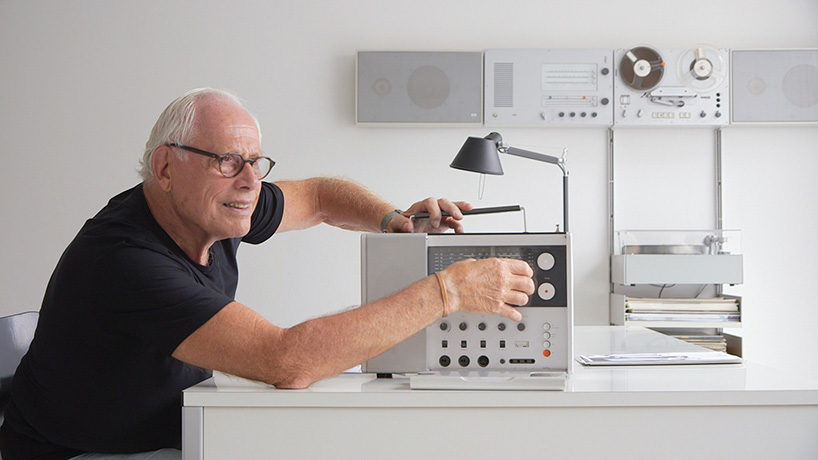 rams tinkering with products at his home in kronberg
pictured with original music by pioneering musician and producer brian eno, hustwit's highly-anticipated documentary is more than a portrait of rams, but a commentary on consumerism, materialism, and sustainability. 'it is significant, how humanity has changed,' the designer says says in the film, 'the time of thoughtless design for thoughtless consumption is over.' rams' philosophy has always been about more than design only — it's about a way of life, ridding yourself of visual clutter, and living simply, with just what you need.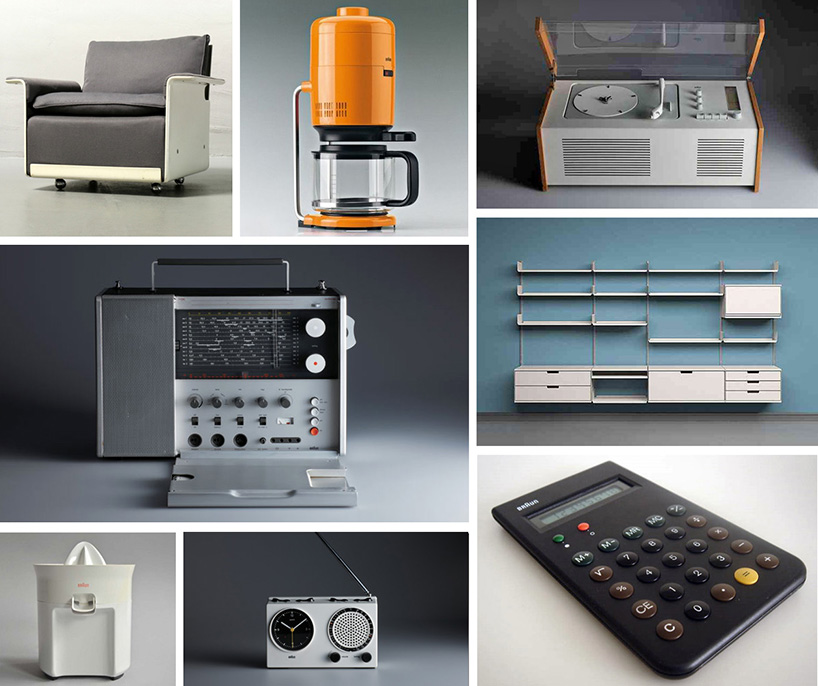 a few of the iconic products the designer has been responsible for throughout his 50-year career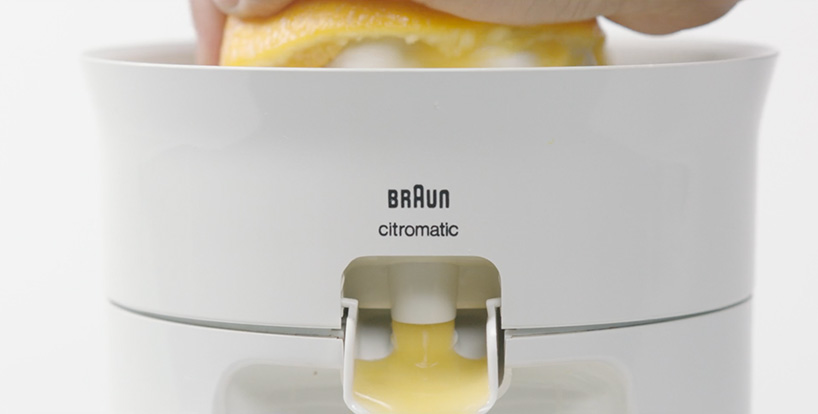 the MPZ 22 citrus press from 1972, one of braun's 'design milestones'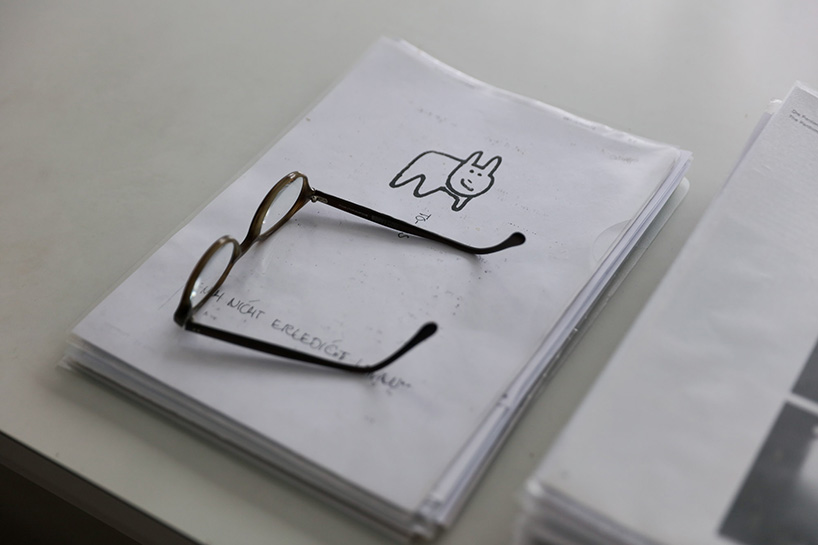 'the possibilities for innovation are not, by any means, exhausted' is one of rams' ten principles for good design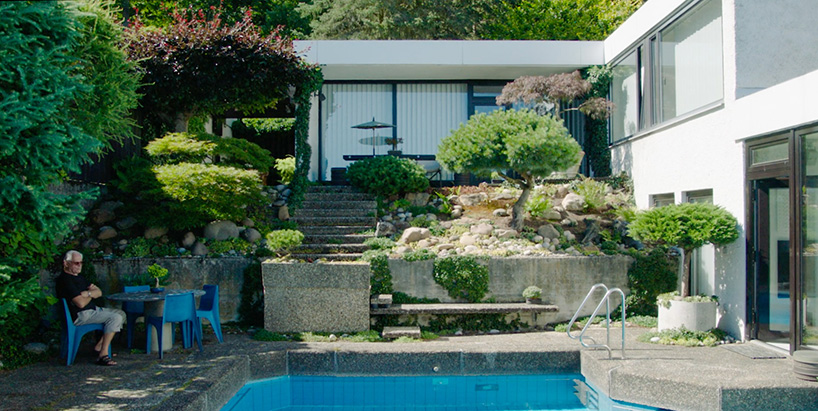 the designer in the backyard of his home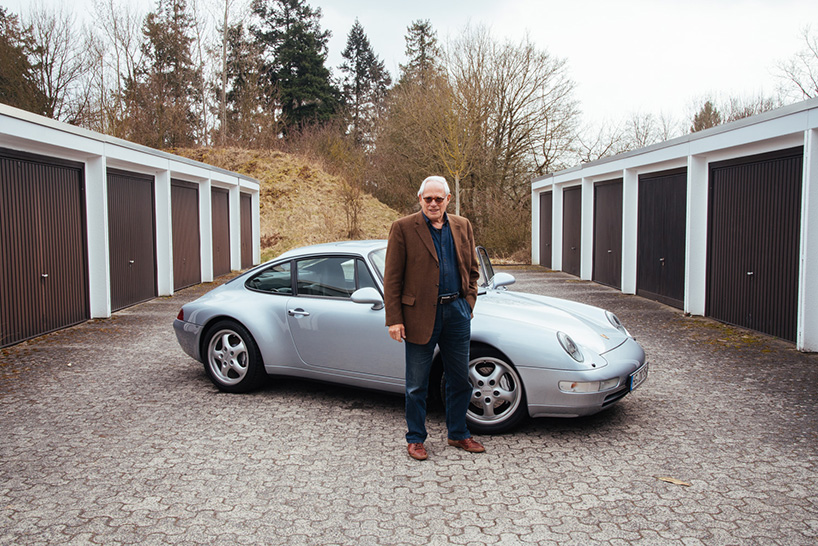 rams and his porsche 993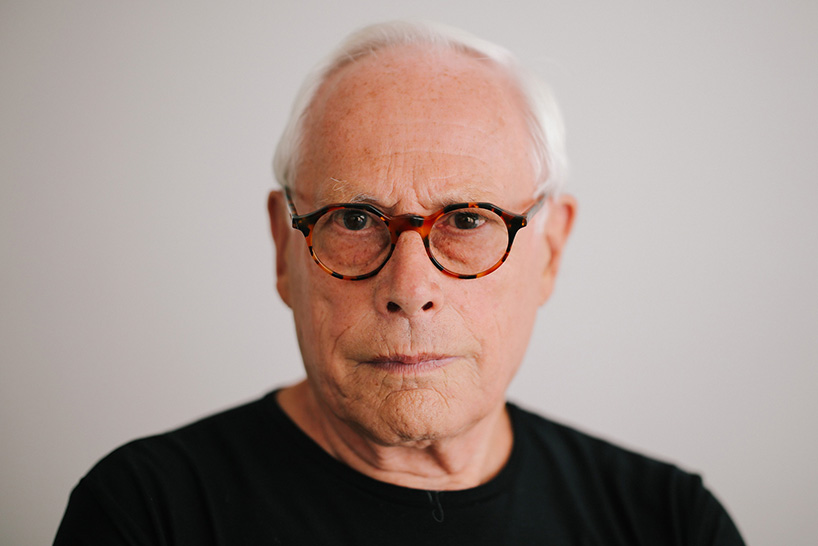 the european premiere of 'rams' is on october 24, 2018, at the triennale teatro dell'arte in milan
braun
(8 articles)
may 20, 2019
may 20, 2019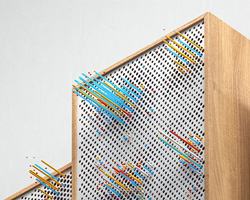 sep 27, 2018
sep 27, 2018
apr 06, 2018
apr 06, 2018
sep 19, 2016
sep 19, 2016
jan 20, 2015
jan 20, 2015
feb 28, 2013
feb 28, 2013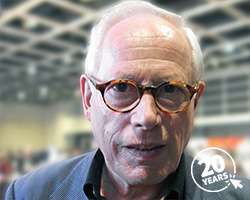 jan 29, 2020
jan 29, 2020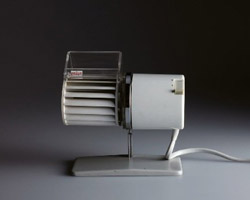 mar 10, 2019
mar 10, 2019
nov 07, 2016
nov 07, 2016
a diverse digital database that acts as a valuable guide in gaining insight and information about a product directly from the manufacturer, and serves as a rich reference point in developing a project or scheme.