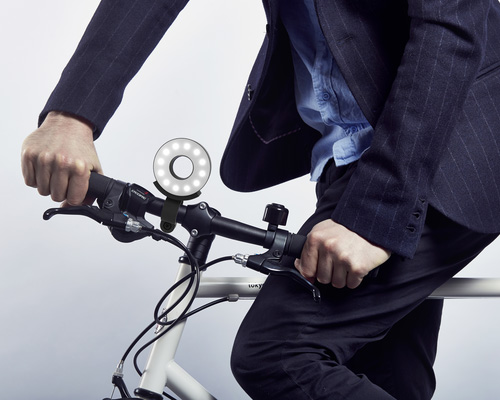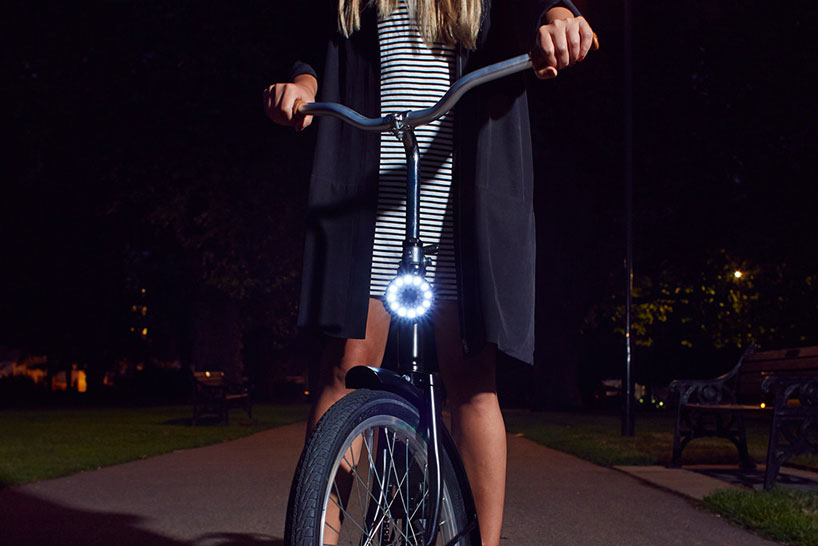 mar 27, 2014
double O bike light by paul cocksedge studio
double O bike light by paul cocksedge studio
paul cocksedge studio has just launched its second design via crowd-funding platform kickstarter, the double O bike light. 'as with so many people, cycling is an essential part of my life, and cycling safety is crucial. I've used many bike lights but i feel some things could really be improved. I wanted to design a bike light and the inspiration for double O comes directly from the shape of the bicycle. I wanted something that almost looked like the bike had designed it itself.' – paul cocksedge
update 12/01/2014 : 'double O', the innovative bike light designed by paul cocksedge and funded via a successful kickstarter campaign, has completed its initial production run.
 video courtesy of paul cocksedge
double O bike lights have magnets inside, so putting them on and taking them off is hassle free. fix the polycarbonate mounts onto the bike frame with the nut and bolt provided. push on the tail light, snap in the front O, and the magnets inside will securely hold them in place.

a larger number of low-intensity LEDs will not blind other riders
the lights are extremely robust and hard wearing. along with a polycarbonate shell and silicone backing, they also have neodymium-grade magnets inside to make them really strong. the studio has done extensive tests to ensure that the magnets are robust enough for the lights to stay attached.

rear light is designed with the same features as the headlight

the headlight slips easily into place
store them safely: double O's snap together magnetically to protect the LED face. then you can thread them on to your lock and leave them secured with your bike.

the double lights fit together with magnets for protection while being stored

the design lends itself to being securely locked with your bike.

construction diagram
safe – bright illuminating lights that do not dazzle others: other bike lights use fewer ultra bright LEDs packed too closely together, which can be blinding for other cyclists and road users. we use less bright LEDs but more of them so the light emitted is as bright but not as harsh, enabling you to see and be seen.

double O light in elevation
jul 09, 2017
jul 09, 2017
jul 07, 2017
jul 07, 2017
jul 02, 2017
jul 02, 2017
may 04, 2017
may 04, 2017
sep 14, 2016
sep 14, 2016
jun 04, 2015
jun 04, 2015