jan 14, 2011
drill design: geografia series
drill design: geografia series 'blank' all photos by ryoukan abe
'geografia' by japanese studio drill design (yusuke hayashi and yoko yasunishi) is a series of products that employ geography, topography and earth as themes. the desktop items draw on special processing techniques and printing technology methods. 'geografia' will be on show at maison et objet 2011 from january 21st to 25th.
'blank' is a globe with a blank map which users can color in themselves and comes in english and japanese versions.
'blank' globes
'material'
'material' is a series of globe that showcases a variety of resources found on the earth. the form focuses on graphic patterns and paper textures.
'sectional globe'
the 'sectional globe' features the earth's configurations. it is constructed in such a way that it leans at exactly the angle of the earth's tilt – 23.4 degrees – when placed on a flat surface. sections of the globe can be pulled out to reveal small storage spaces within
'sectional globe' detail
'memo block'
'memo block' is a notepad that has an altitude of 200 pages. it is a solid pad of paper with contour lines cut into it.small numbers are printed onto the corners of the paper to indicate how many pages are remaining.
'book mark'
from the river to the river, these book marks reproduce the major lakes of the world through 3D printing. the rivers that run in and out of these lakes are expressed with the strings of the bookmarks.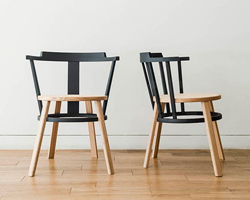 nov 16, 2015
nov 16, 2015
aug 11, 2011
aug 11, 2011
apr 03, 2010
apr 03, 2010
globes
(6 articles)
jun 28, 2012
jun 28, 2012
mar 08, 2011
mar 08, 2011
may 18, 2010
may 18, 2010
may 31, 2012
may 31, 2012
feb 12, 2011
feb 12, 2011
feb 03, 2011
feb 03, 2011