oct 22, 2011
dutch design week 2011: jointed jewels by alissia melka teichroew
'jointed jewels' by alissia melka-teichroew image © jan habraken & AMT
new york-based dutch designer alissia melka-teichroew of
byAMT
inc is showing pieces of her jointed jewels collection
at
dutch design week 2011
. using the same ball joints as those found in cars and hip replacements,
each piece appears to be assembled out of separate parts. using selective laser sintering, the jewelry objects can be printed
as a single entity, a ball inside a ball, and do not require any assemblage.
the technology has been applied in a variety of ways and color has been added to the coated nylon material to create blue,
pink and yellow variations. the newest versions of the jewels also come in black.
to go to the website dedicated to the jointed jewels collection, click here.
the collection includes rings, bracelets, and necklaces image © lisa klappe
different shapes and colors can be made with the same process image © lisa klappe
example of pieces with several joints image © lisa klappe
covered in metallic leafing image © lisa klappe
new collection has balls of various sizes and textures image © jan habraken & AMT
'the jointed story' by alissia MT
jan 04, 2012
jan 04, 2012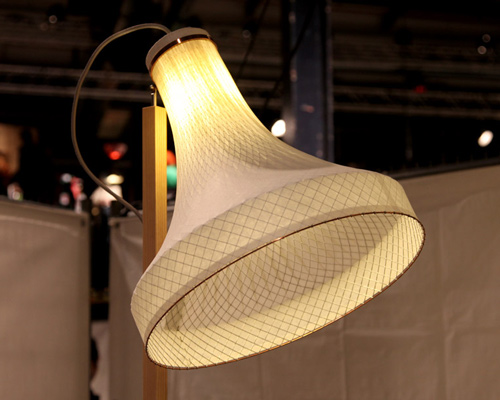 jan 02, 2012
jan 02, 2012
dec 28, 2011
dec 28, 2011
may 23, 2017
may 23, 2017
jan 06, 2017
jan 06, 2017
oct 25, 2016
oct 25, 2016