from turkish baths to expansive luxurious saunas, effe perfect wellness delivers perfect well-being by combining state-of-the-art technology with craftsmanship traditions. since founding in 1987, the brand has continued to offer excellence in spa facilities, whilst remaining 100% italian, from design to manufacture. internally, their determination for distinction generates innovative and market leading developments, which balance long-lasting and energy-saving characteristics with high performance. however, externally, they collaborate with renowned designers to merge this practicality with even more beautiful aesthetics.
during an exclusive visit to the effe perfect wellness factory in cesena, italy, designboom gained a behind-the-scenes view into the highly technical and extremely artisanal crafting process of their spa spaces. furthermore, we spoke to marco borghetti, CEO of effe perfect wellness, who, as we toured the facilities and workshops, gave further insight into their philosophy with a special focus on their latest product, 'bodylove'.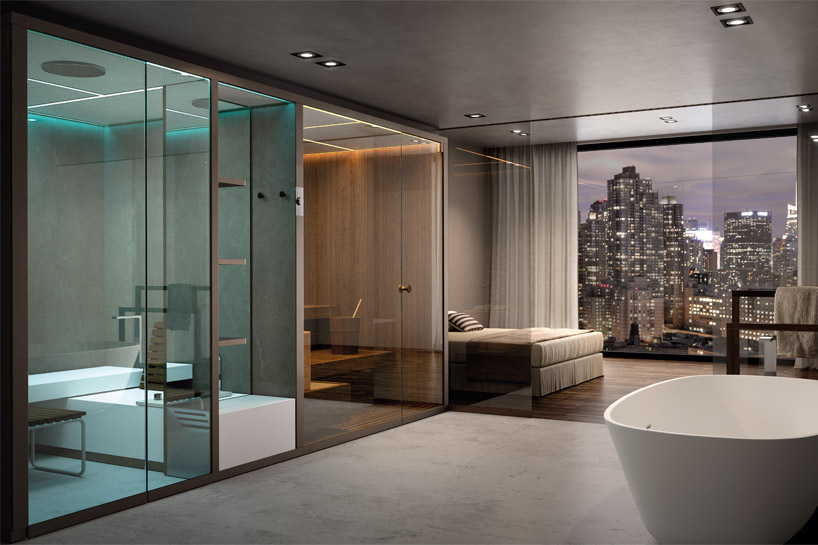 the 'bodylove' was designed by rodolfo dordoni and michele angelini
all images courtesy of effe perfect wellness
'bodylove is neither a project, nor an object,' tells rodolfo dordoni, who designed the system with michele angelini. 'bodylove is a concept, a feeling, it is rather an arrival point.' it marries design and sensuousness to create the most real and personal spa environment, one that fosters an intimate experience. showcasing modularity, 'bodylove' can be composed of high-end and highly customizable saunas, hammams, showers and relaxation areas to deliver spaces of ultra style, flexibility and functionality. whether fitted into a public or private space, the system is carefully crafted from charismatic yet grand materials. importantly, its significant use of ceramics and grès porcelain aids the space to seamlessly blend into its surroundings. additionally, effe perfect wellness equips the spas with similarly elegant furniture; from wood and aluminum loungers to towel stands, in order to further merge it within the environment.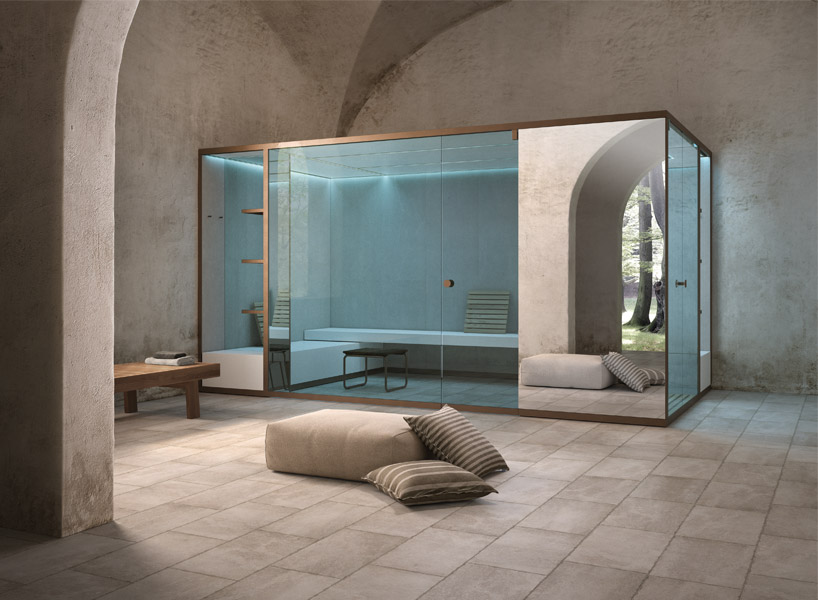 the system combines design and sensuousness to create the most personal spa environment
the effe perfect wellness 'bodylove' is the latest evolution in heat technology and well-being. first and foremost, its highly luxurious stoneware, as well as echoing a harmonious appearance, offers extreme heat resistance. whilst the sauna features a heater covered in glazed ceramic offered in unique color combinations, the hammam is fitted with the 'nuvola smart power steam generator', which is the most high-tech system on the market at present. the technology, diverse in its package size, enables users to control steam output speed and longevity so that they can create their perfect spa experience. furthermore, the state-of-the-art technology of 'bodylove' facilitates color therapy as well, in order deliver complete well-being in all senses.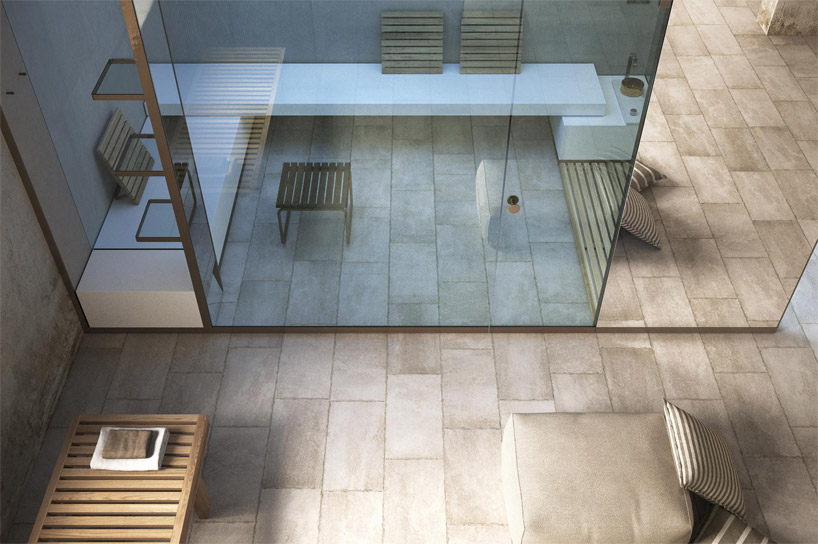 the spaces can be composed of highly customizable saunas, hammams, showers and relaxation areas
'our senses are the center of attention, starting from the fragrance of sauna wood, which in heat, almost takes on the character of taste.' as every customer order is tailored and crafted to their specification, the almost architectural construction of the saunas and hammams enhance the most special of materials. dark, heat treated wood or textured panels of canadian hemlock timber vertically cascade the interior walls to offer extra style and depth to the space. whilst inside the aluminum frame with either super-clear or opaque finished glass, 'bodylove' includes rich details sculpted from even more luxurious materials, such as the botticino marble, copper finish stainless steel, and fluted glass. along the floors, the grès porcelain features a uniquely roughened surface that evokes pleasant and warm feelings when touched, especially upon warmed and dampened skin.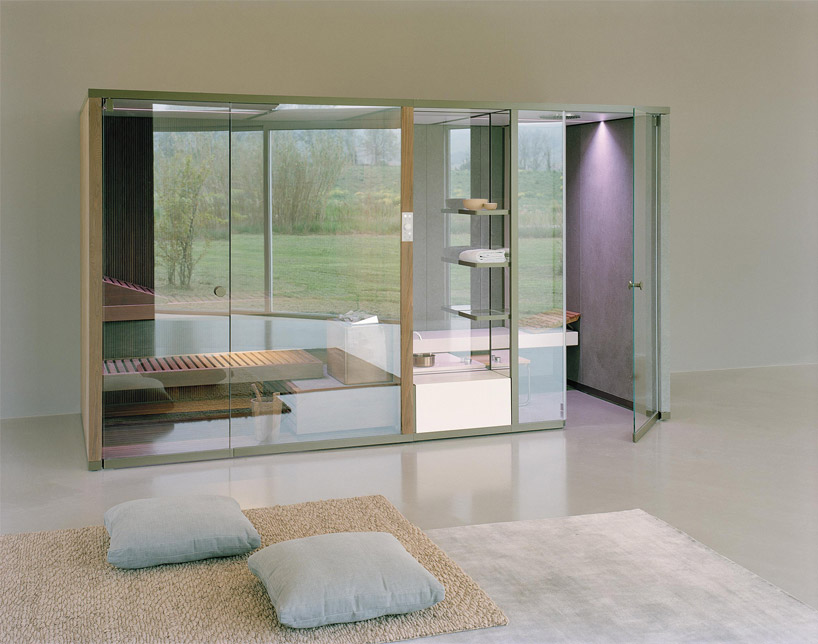 the system is carefully crafted from charismatic yet grand materials
however, it isn't just the 'bodylove' system that is build like an architectural construction, each product on effe perfect wellness' range shares its considerations and notion as compositions of great grandeur and purpose. whether a sauna, hamman, steambox or a complete system, the principles showcased by 'bodylove' are echoed across the effe perfect wellness brand, from materials and technological innovation to the utmost care for the users' well-being.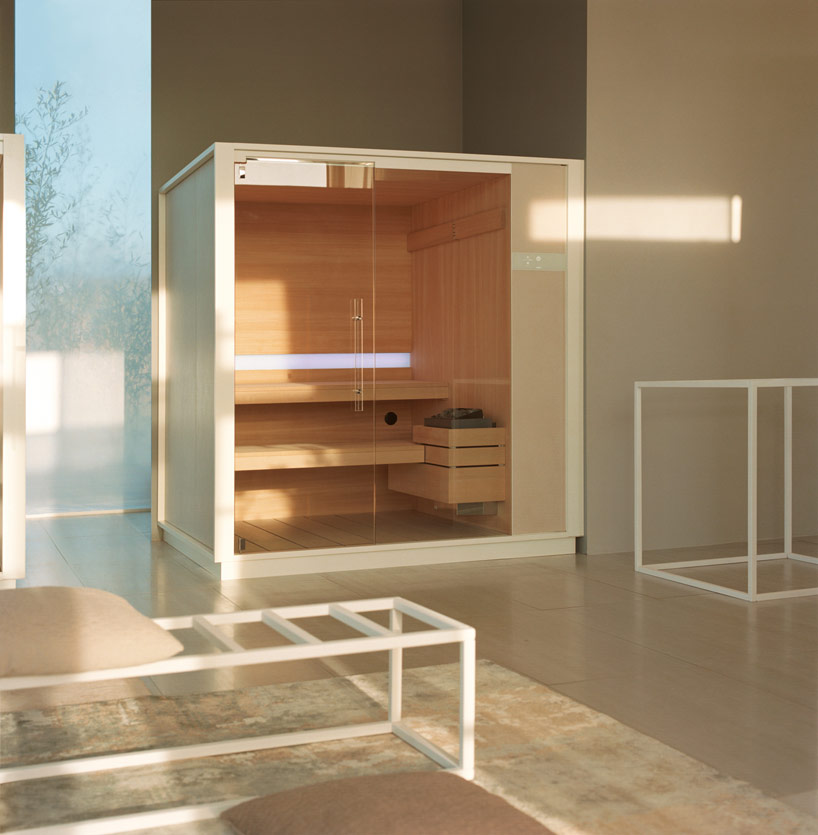 the 'one S' balances elegance with complete practicality
the adaptability and versatility of effe perfect wellness' saunas and hammans, although seeming effortlessly in their aesthetics and ability, are completely expansive and diverse. with their craftsmanship, systems from 'logica' to 'one' and many more can be customized to fit to any space, as well as any personal need. the foremost is symbolic of the brand's desire to create perfect well-being as it creates a harmony between practicality, technology and styling. as another illustration of their balance, 'one' similarly stabilizes two different elements but this time, in divided parts. as such, the coupled spaces are definitive in their approach, with the 'S' version offering the extreme practicality of a sauna, whereas the 'H' combines appearance with calming technologies.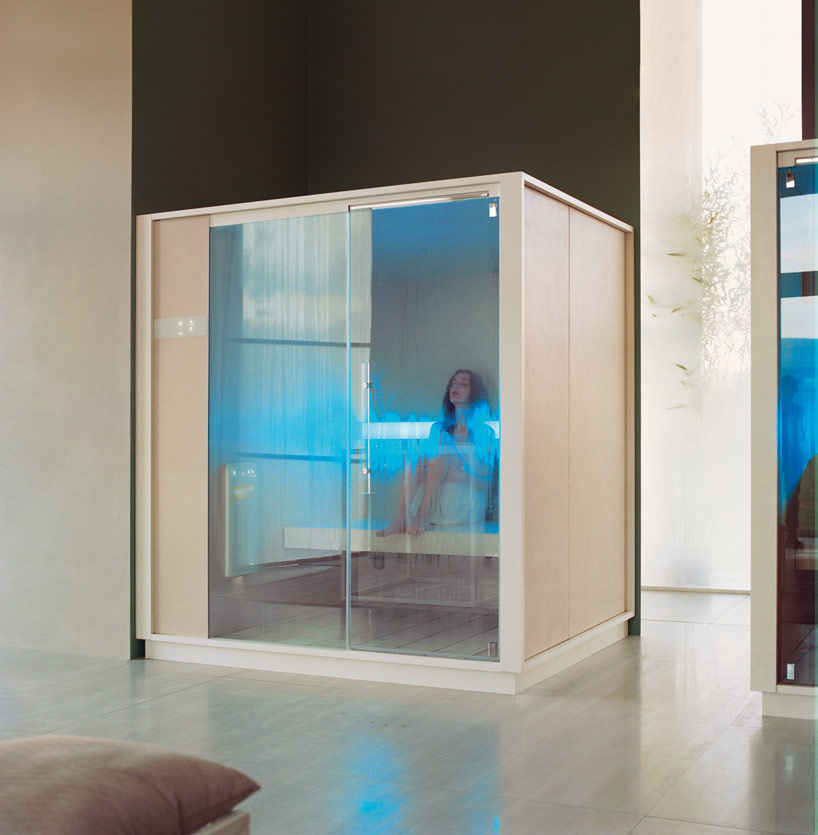 'one H' works singularly as a hammam but as a complete spa system when paired with the 'one S' sauna
appearing as architectural moments within private rooms or public buildings, effe perfect wellness' technology matches the impressiveness of its aesthetics. just like that of 'bodylove', the 'biosauna' innovates in its own right, and like every one of their products, it is tailored to perform specific roles. ranging from 50 to 60 celsius with humidity between 60-70%, the system, which can be installed in other lineups, is effectively a compromising combination of a finnish sauna and a mediterranean steam bath. likewise, even the steam systems of the hammans are enhanced with further advancements. one being the construction system, 'steambox', which lines the space with the perfect insulation to create the optimum temperature and steam quality.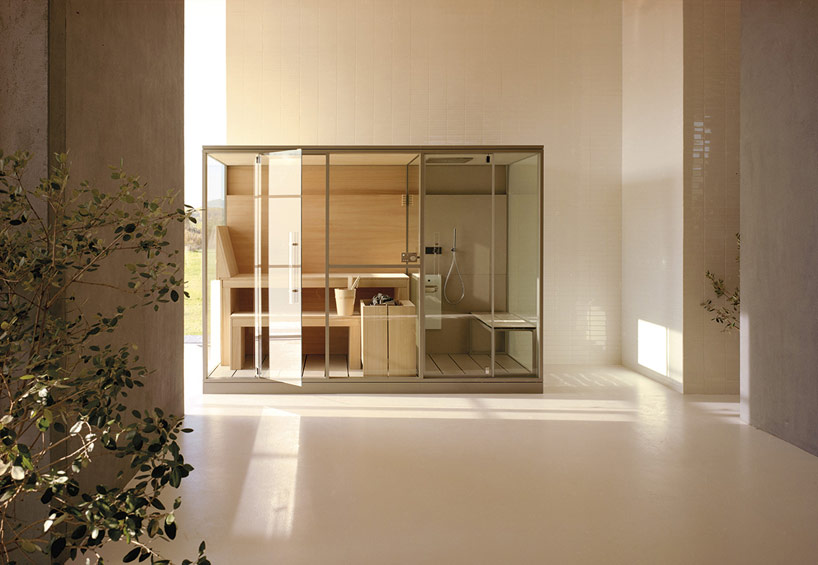 the 'mid' configures a sauna and hammam in the space of just three meters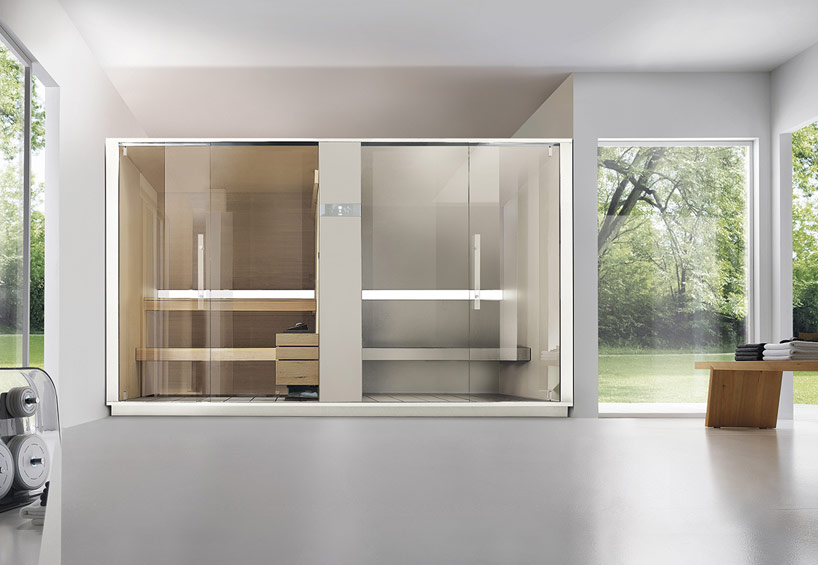 the 'logica S+H' defines the practicality, aesthetics and technology of the 'logica' in a smaller space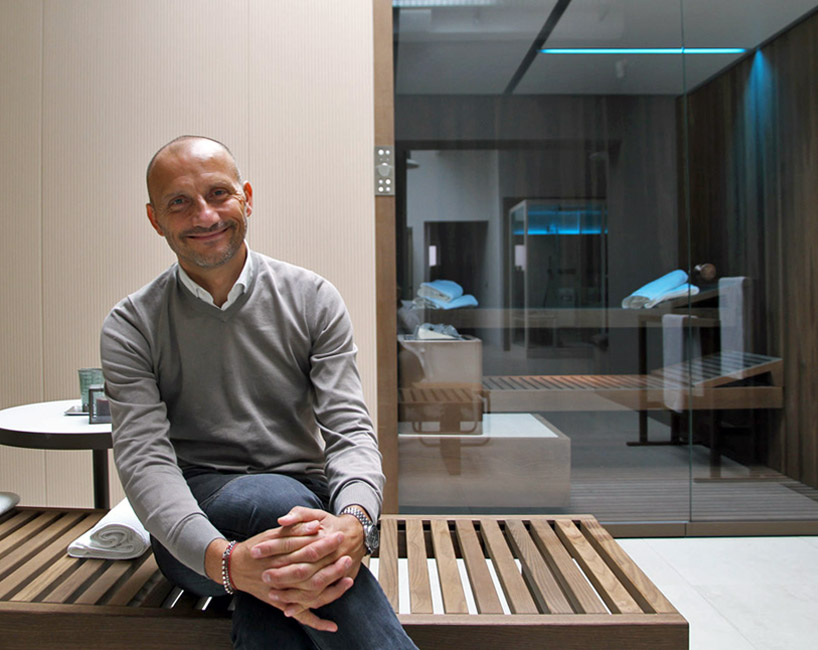 marco borghetti, effe perfect wellness' CEO
image © designboom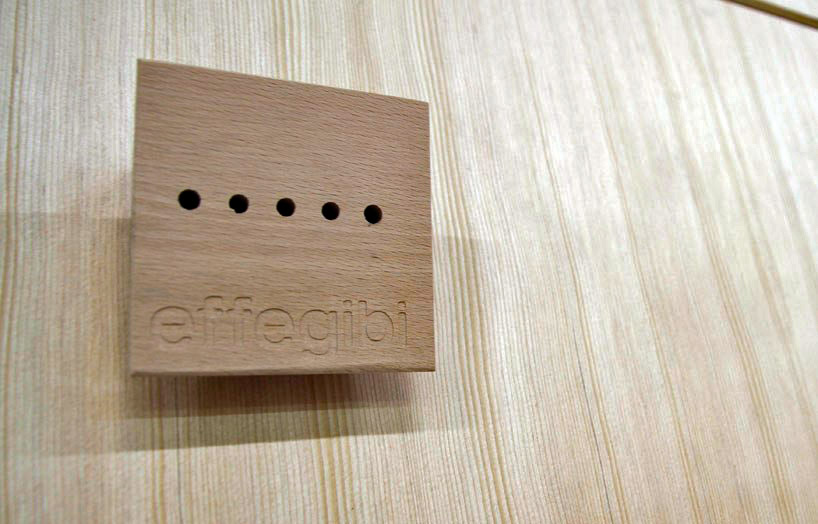 detailed craftsmanship is an integral element of every effe perfect wellness product
image © designboom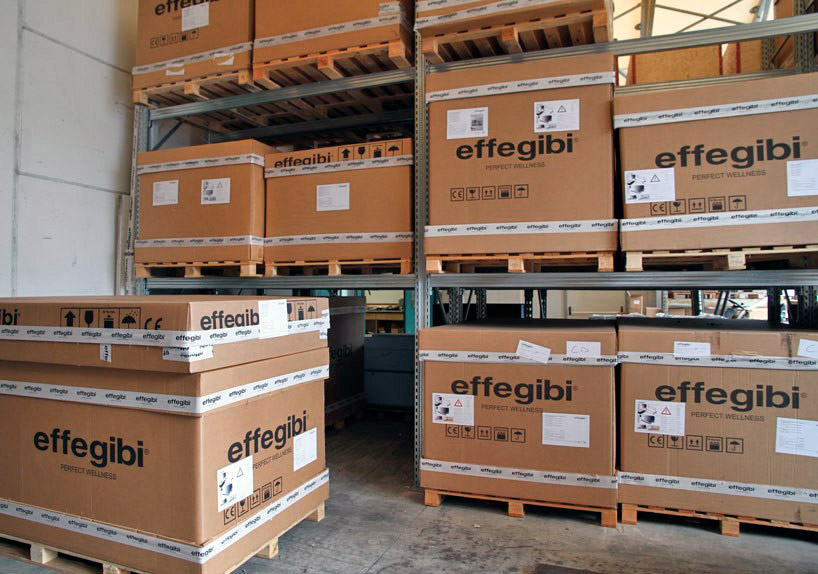 the finest materials are ready to be constructed into spaces of complete well-being
image © designboom
may 13, 2020
may 13, 2020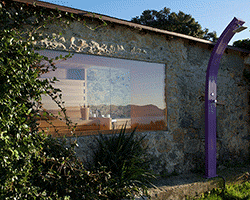 jan 21, 2020
jan 21, 2020
jun 18, 2019
jun 18, 2019
may 17, 2018
may 17, 2018
dec 12, 2017
dec 12, 2017
may 22, 2017
may 22, 2017
nov 25, 2019
nov 25, 2019
nov 10, 2018
nov 10, 2018
jul 09, 2018
jul 09, 2018
saunas
(45 articles)
may 13, 2020
may 13, 2020
mar 24, 2020
mar 24, 2020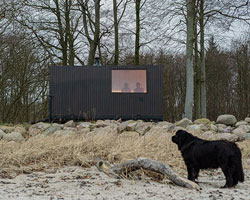 feb 28, 2020
feb 28, 2020
a diverse digital database that acts as a valuable guide in gaining insight and information about a product directly from the manufacturer, and serves as a rich reference point in developing a project or scheme.