EGGER: in the heart of europe, martin seeliger has been building acoustic guitars for 30 years now. his attention and dedicated to product, sound and material quality has led to his lakewood guitars being played across the globe by professionals and hobbyists alike. the success of himself and the lakewood factory proves that by fusing good old-fashioned craftsmanship with aspects of the modern era, you can build a global brand that delivers stunning products.
exploring the art of traditional crafts, EGGER, an austrian supplier of wood-based materials, has sourced handcrafted elements and interpreted them in their forthcoming decorative range. set to launch in january 2017, designboom explores how EGGER's new 'handcrafted' style collection derives from the ancient art of craft and the artisanal manufacturing processes as well.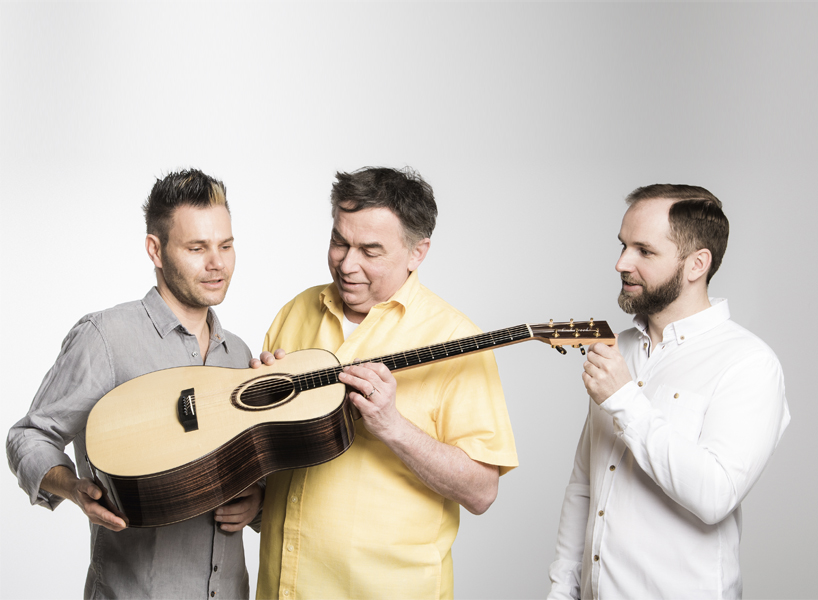 martin seeliger founded lakewood 30 years ago. today musicians around the world play lakewood
image courtesy of lakewood guitars (main image also courtesy of lakewood guitars)
in 1986, martin seeliger, then 28 years old and a freshly qualified luthier, let his finger circle on a map of the USA. he needed a catchy name for his musical instruments; acoustic guitars, as heard in pop songs from the beatles to cat stevens to bruce springsteen. at that time, they were mostly built by the big american players such as martin or gibson, so what do you name a company from tranquil giessen, germany, who is trying to enter an american-dominated market. seeliger's finger carried on circling until it came to rest on the name of a small town on lake erie: lakewood.
nowadays, on average about five guitars a day leave the company's manufacturing plant and journey to music shops around the world. their production level is increasing but only steadily to ensure that their high standards are still met. 'we drive cautious growth, because there is a certain compromise we never want to make: the quality of the instruments and the materials that we use,' says founder martin seeliger.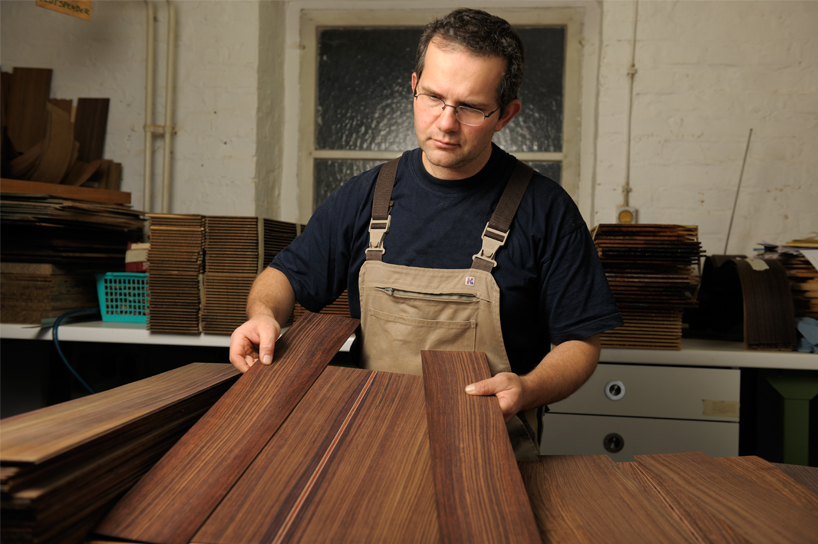 no lakewood looks like the other thanks to the grain of the wood
image courtesy of lakewood guitars
in american professional forums, players hold the guitars at high regard alongside the highly respected US instrument manufacturers like santa cruz and collings. they still preserve the spirit of the old style american steel string guitar, but have updated it with innovative ideas and methods that transcend it into the modern age. to aid this, in recent years martin has slowly introduced more mechanical help into his production process.
'we are quite old fashioned at heart, but there is no false romanticism here. where a computer-controlled milling machine does the job more accurately and better, we use that. but, at the end of the day, building a guitar, tuning it and achieving a certain sound, remains an artisanal process' explained martin seeliger.
today, 18 people work at lakewood, amongst whom 14 are guitar builders. almost all the separate components of a guitar are prepared onsite at the factory. shelves full of precious tone bearing woods are ready for use. from alpine spruce and cedar for the sound board to rosewood from india and mahogany from ghana for the body to a pitch-black ebony for the fingerboard. the wood must be stored, some of it for decades, until it is ready for use in construction.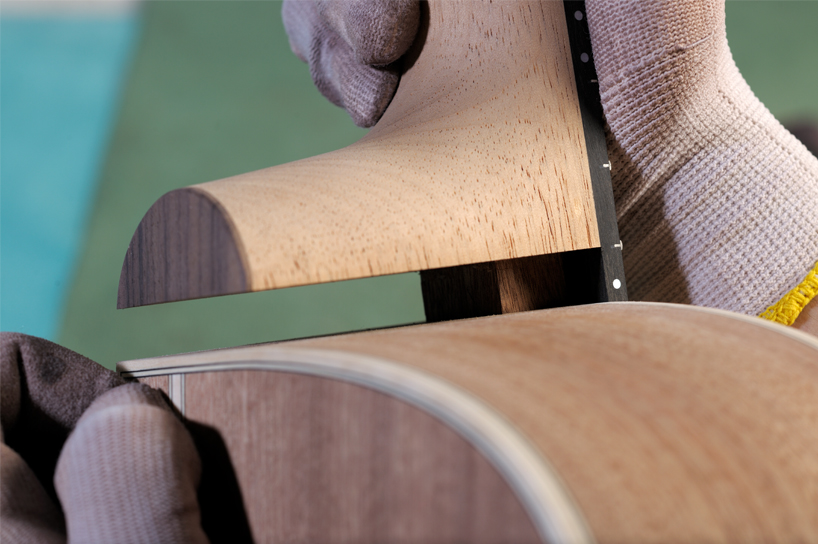 the transition from the neck to the body must withstand enormous forces from the steel strings
image courtesy of lakewood guitars
the large and extensive material selection process is necessary for the brand, as hardly a single lakewood looks the same. 'we build a lot of custom shop guitars,' says martin. 'in other words, the customer can specify how they want their guitar to look. we increasingly use materials that have so far not been part of traditional construction methods, such as elm and plum for example.' the unusual yet strongly recognizable materials are much easier to source than tropical woods. to guarantee exceptional quality to their clients, lakewood only use timber with a certificate of origin.
before the acoustic guitars are assembled, the parts are painted and polished one last time. afterwards when construction is complete, the instruments sit in a large stand, waiting for the final manufacturing ritual. martin seeliger personally inspects every guitar before shipment to make sure each one is perfect. once transported and purchased, the instruments deliver a modern sound that is bright with an accentuated bass. the steel strings propel the old craft into the contemporary era, performing a balanced sound of the highest level.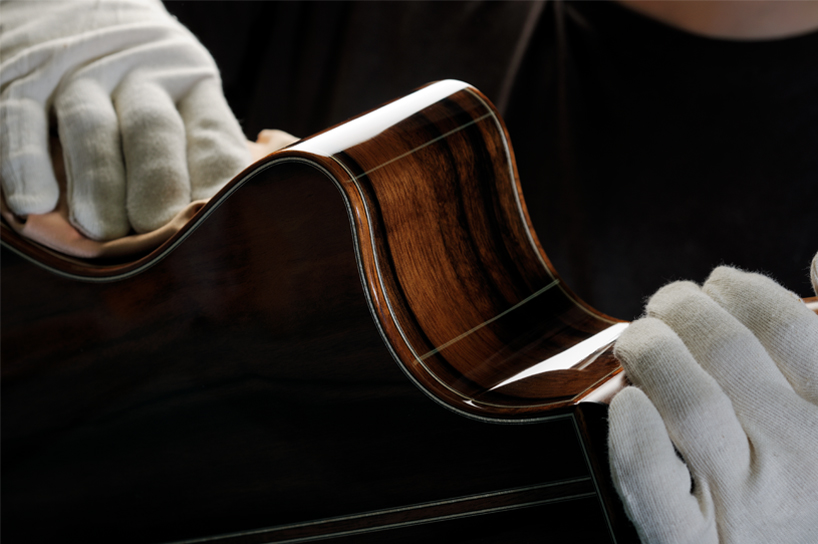 in post-production, the instrument is brought up to a high gloss
image courtesy of lakewood guitars
sourcing the artisanal craftsmanship of musical instruments, as highlighted in the production process of lakewood acoustic guitars, EGGER is set to present its latest addition to its forthcoming decorative range. named 'handcrafted', the style pays tribute to the art of craftsmanship, reflecting many similar manufacturing methods in its products. deeply brushed wood reproductions through to sandblasted surfaces display the natural character of their materials. the artisanal nature of the material crafting ensures a high level of authenticity for their metal, brushed and leather textures.
the 'handcrafted' style is the third category for EGGER's new and upcoming decorative styles collection. following our coverage of the 'living nature' and 'loft living' trends, stay tuned to designboom to find out more about the other styles within their collection.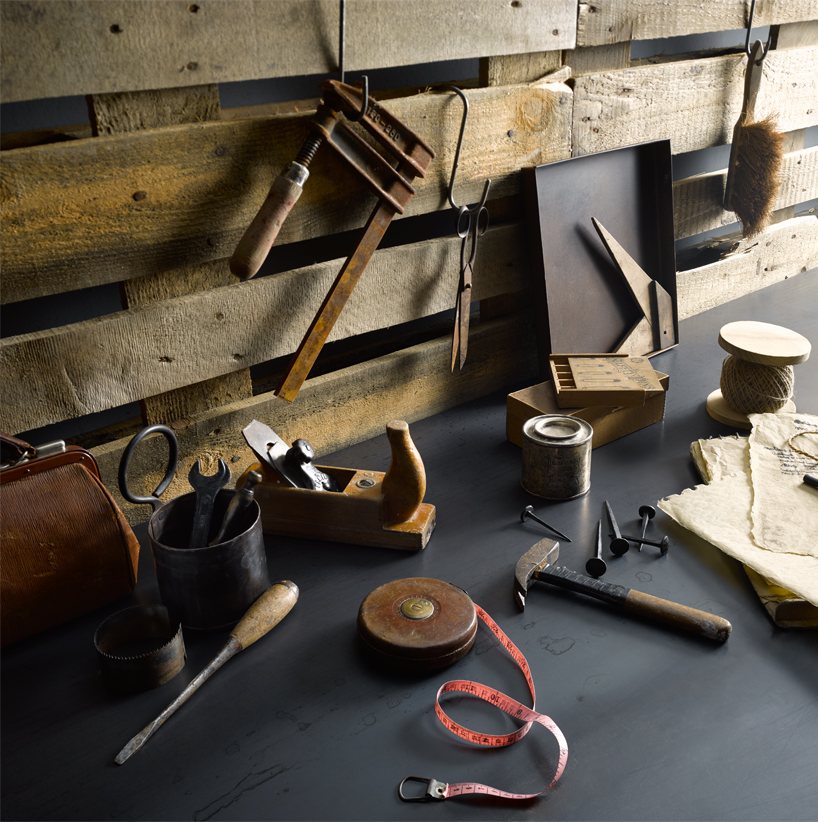 the designs in EGGER´s handcrafted style collection are inspired by the small-scale processing inherent in handcrafted surfaces
image courtesy of EGGER
EGGER
(5 articles)
feb 03, 2020
feb 03, 2020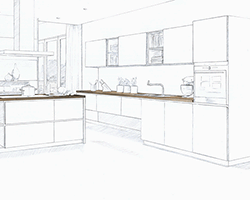 feb 04, 2019
feb 04, 2019
nov 24, 2016
nov 24, 2016
nov 10, 2016
nov 10, 2016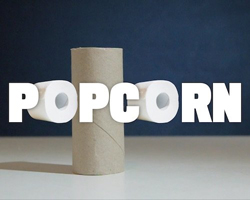 jun 23, 2020
jun 23, 2020
jun 10, 2020
jun 10, 2020
may 18, 2020
may 18, 2020
may 12, 2020
may 12, 2020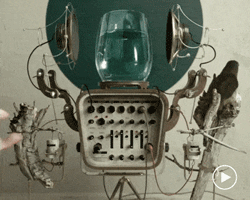 apr 14, 2020
apr 14, 2020
mar 27, 2020
mar 27, 2020
a diverse digital database that acts as a valuable guide in gaining insight and information about a product directly from the manufacturer, and serves as a rich reference point in developing a project or scheme.