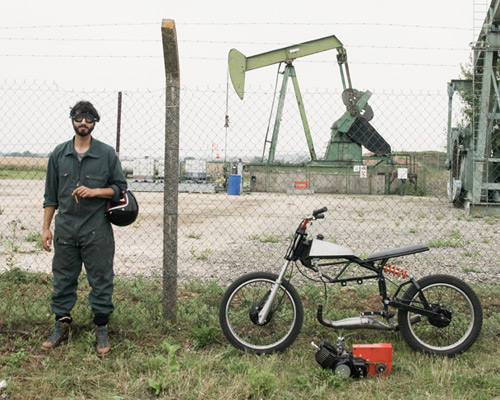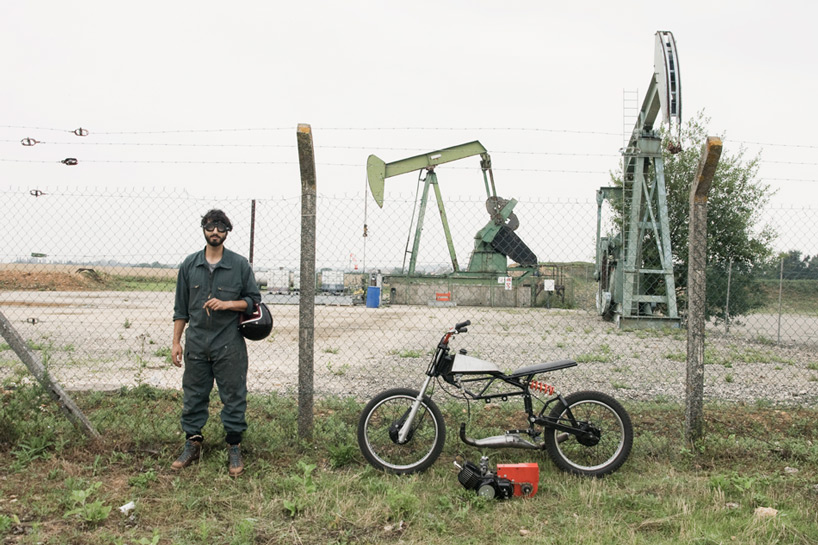 sep 26, 2014
BIO 50 envisions modular engine block for interchangeable use
BIO 50 envisions modular engine block for interchangeable use
photo by engine block group
on the occasion of ljuljana's biennale – BIO 50 – various design teams investigated pressing issues related to the conception, production, and consumption of everyday life. under the theme 'engine blocks', design office re-do studio, with collaboration by ricardo carneiro and antoine monnet, aimed to rethink the systems through which motor-based tools and vehicles operate.
the team set out in partnership with the well-established slovenian motorcycle and moped manufacturer tomos. due to the company's unexpected bankruptcy, the group reassessed its approach and developed an interchangeable engine block which can be plugged into various machines used by a given individual. the customized unit is complemented by a series of hacked devices, and presented at BIO 50 as artifacts exemplary of the proposed system. the concept is further manifested through a short film set in a possible future reality.
the short film follows a man utilizing the modular engine block for his various machines
video courtesy of re-do studio
the 'engine block' film envisions a society characterized by increased engagement with their machines. this maker-centric spirit is posited as a means for survival, by producing a more conscious humanity. vera sacchetti, of the BIO 50 curatorial team, elaborates on the project's concepts:
'their scenario is the not so distant-future, a western wasteland that, despite being more often present in sci-fi, is today a part of our collective unconscious. more pragmatic than mad max, the protagonist of this vision is a resourceful homo faber – a post-apocalyptic maker. in this reality, the modular tomos engine developed by the engine block group becomes an enabler of survival, an industrial construct for a post-industrial age.'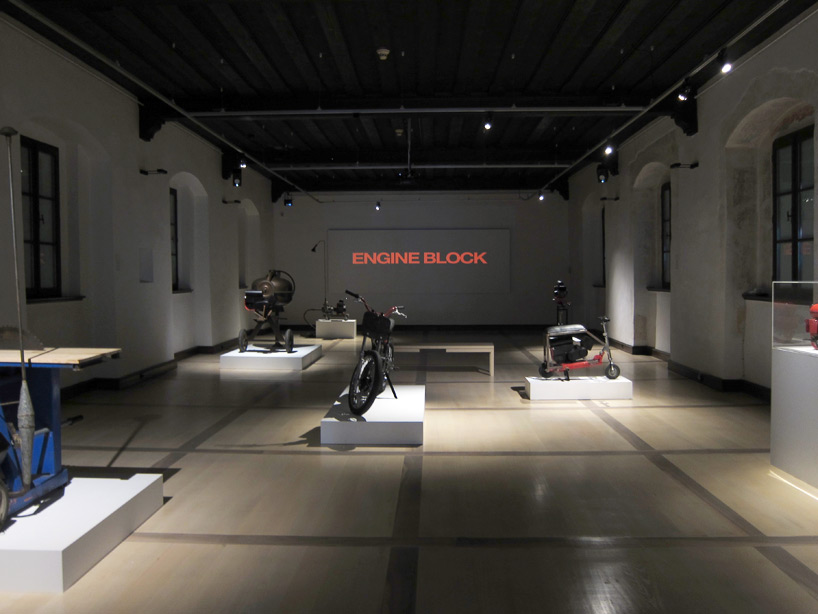 a display of hacked machines
photo by engine block group
the displayed objects exist in the museum gallery as a collection of objects from the past, viewed from the speculative future presented by the film. beyond the customized engine block, kept within a protective case, various hacked machines include a motorcycle, table saw, scooter, concrete mixer, boat motor, and water pump.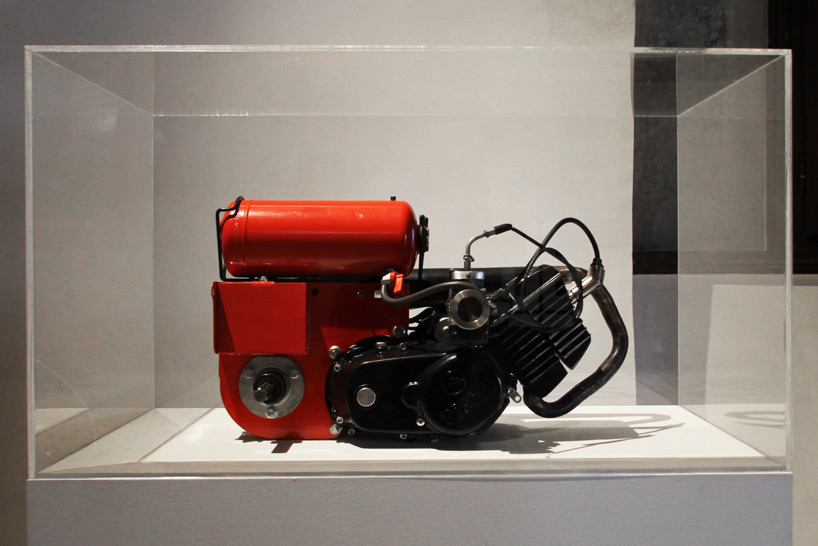 the team produced a customized engine block for interchangeable functionality
image © designboom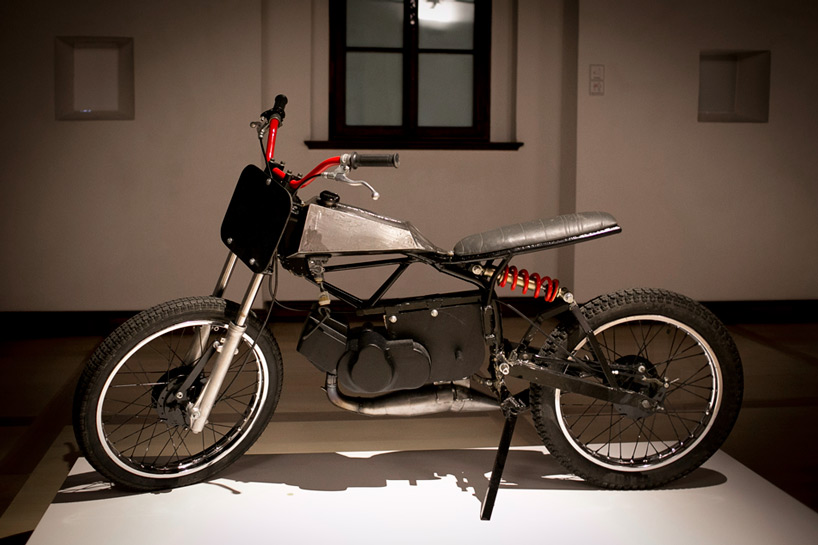 the hacked motorcycle
photo by ana kovač/MAO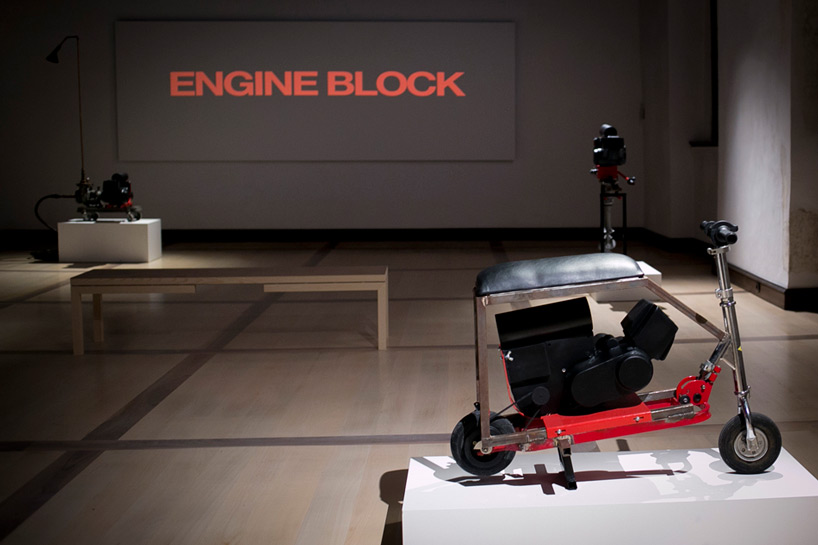 the hacked scooter
photo by ana kovač/MAO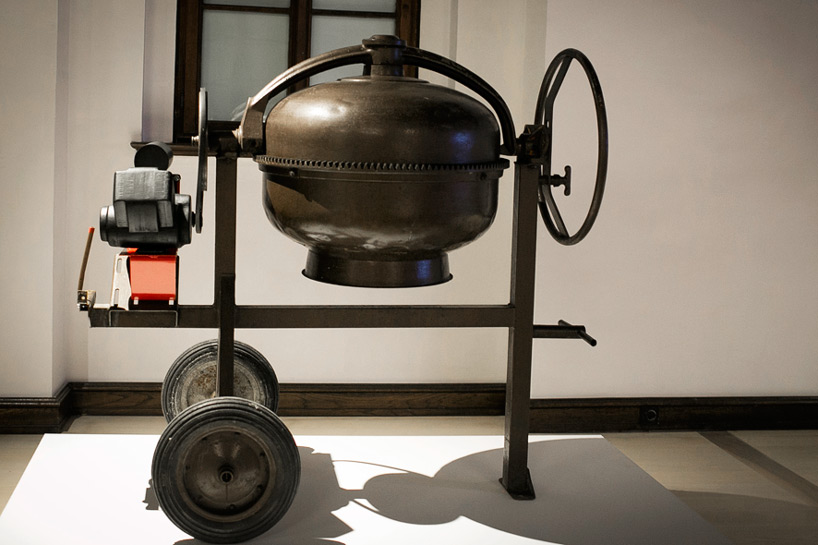 the hacked concrete mixer
photo by ana kovač/MAO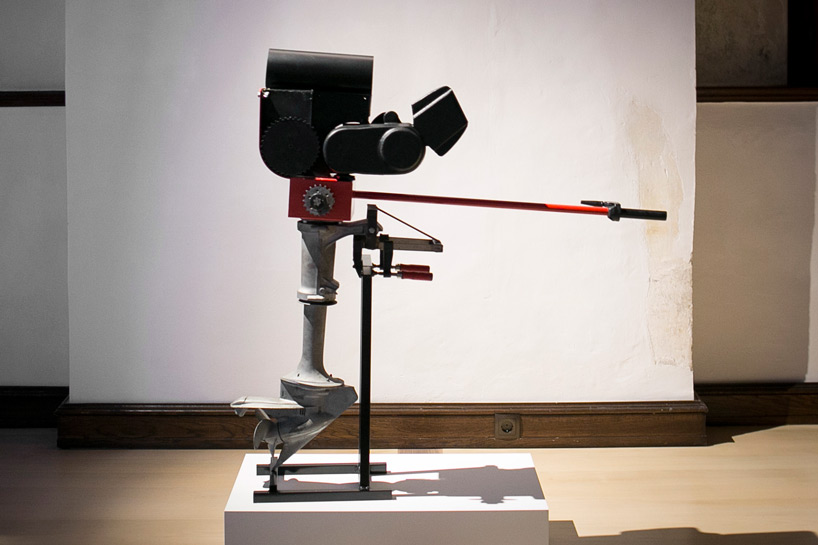 the hacked boat motor
photo by ana kovač/MAO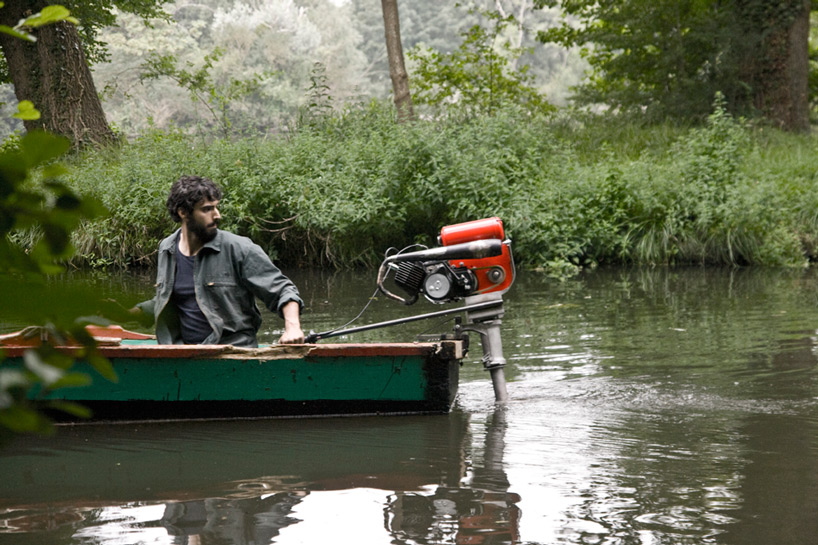 photo by engine block group
BIO 50
(4 articles)
oct 06, 2014
oct 06, 2014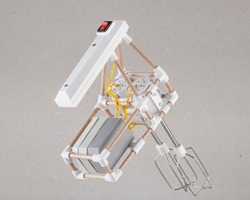 sep 30, 2014
sep 30, 2014
sep 24, 2014
sep 24, 2014