the königliche porzellan manufaktur in berlin (KPM) reached out to enzo mari to seek a hands-on collaboration with a highly respected designer. the two previous commission proposals went to karl lagerfeld and issey miyake, but were refused because of travel involved to berlin, to work onsite in the place of production and over a fairly long period of time. mari accepted the prestigious offer, also because his goal had always been to expunge the designer's separation from the people who produce his objects.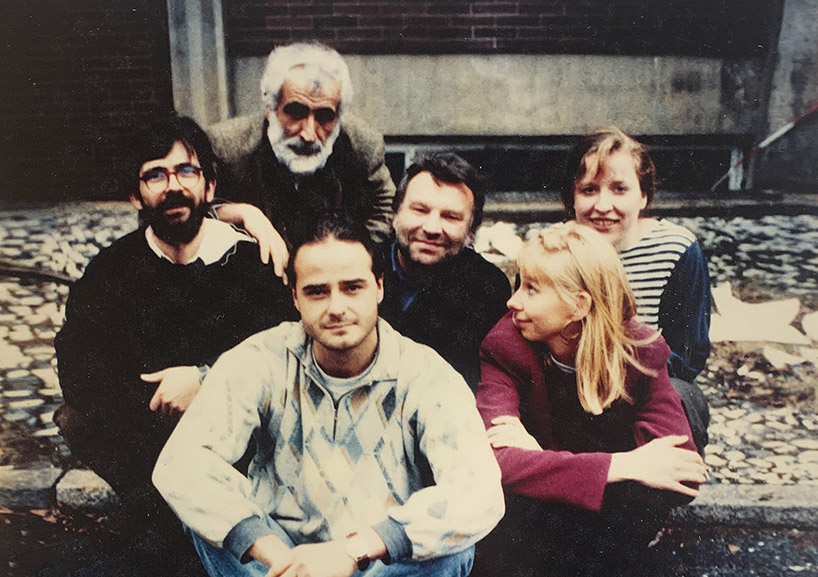 enzo mari, robert suk, bernhard nowacki, cordula gebauer, designboom's birgit lohmann and thomas wenzel
enzo mari describes the 'market' as a fashionable, arbitrary, always shifting, all-accepting and unrhymed mixture of anything and everything: things that briefly flower. I admired his antithetical position, having studied industrial design under his teaching, and having my graduation work overseen by him. when he asked me to collaborate on design projects and to direct his small milanese design studio, I refused though (for many reasons). from 1990, we started collaborating only on a few things. at that time, I had a more or less exclusive work contract with the italian company depadova and was occupied with the art direction, being a trait-union figure to help bring the technical department / designers / ownership to decision-making.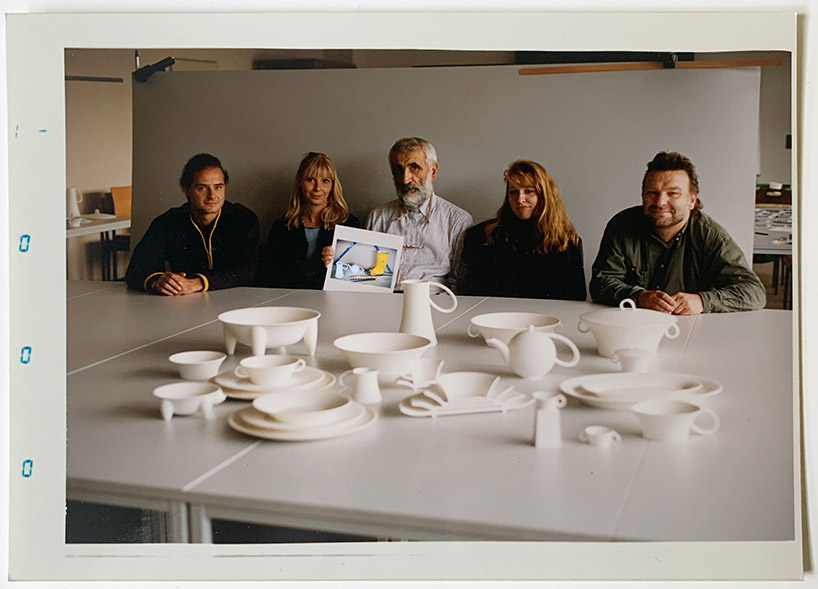 (left to right) thomas wenzel, birgit lohmann, enzo mari, cordula gebauer, bernhard nowacki (robert suk missing)
after my experience as an art historian and design consultant for auction houses, in july 1993, enzo mari asked me to assist him in the art direction of the german company KPM, and to collaborate on the design of new forms (in collaboration with the in-house workshop). I happily accepted, and this collaboration lasted almost 5 years, 1 week per month.
in 1994 my second child was born, and we travelled all together initially — mari took my baby son pietro in his arms through airports and customs. after two years of being my professor, this was a different mari and I discovered in depth his humanity, personal originality and subversive inventiveness; his enormous creative potential. we used our time during all these days away from home to discuss 'what really matters' and he explained in depth, answering my many questions, the reasons behind his body of work. digital photography was not available yet and my personal archive is mostly made of notebooks and slides.
the first few months saw the realization of a group of vases (article here) as a way of defining and testing the group's potential. then we turned our attention to the new porcelain service BERLIN, in respect of KPM's tradition of quality for a form that would be able to last over centuries. it took me quite some time to research and document KPM's historic relevance (most text documents were available only in german).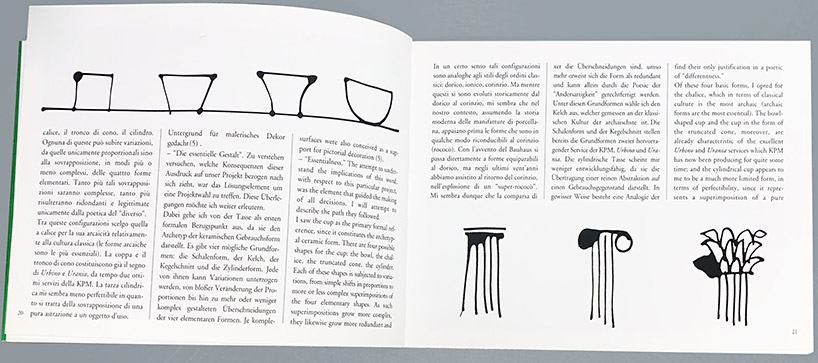 exhibition catalog ARBEITEN IN BERLIN, curated by enzo mari and birgit lohmann
so we studied KPM's history but started from zero (!) by defining 'the 4 possible cups' — archetypal ceramic forms. each of these essential shapes is subjected to variations, from simple shifts in proportions to more or less complex super impositions: the cylinder, the truncated cone, the chalice and the bowl.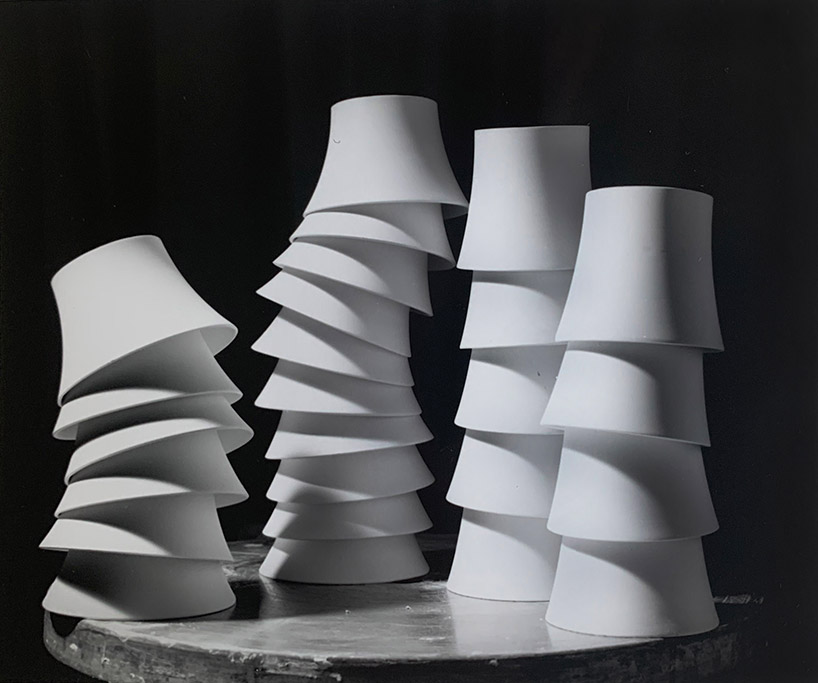 photo by benvenuto saba
we opted for the chalice. the bowl shape cup and the truncated cup already existed in the 2 modern KPM services 'URBINO' (designed by trude petri in 1930-32) and 'URANIA' (1938). the cylindrical cup appeared to us as a more limited form, in terms of perfectibility.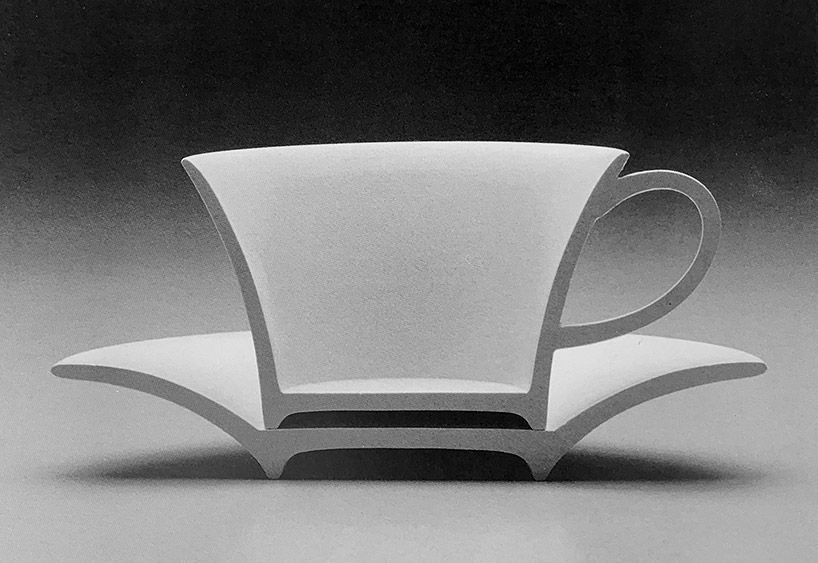 photo by benvenuto saba
the four basic shapes are, in a certain way, analogous to the classical stylistic orders of the doric, ionic and corinthian. but whereas the classical orders evolved from doric to corinthian, the very first forms that appeared in the german history of modern porcelain were somehow analogous to the corinthian mode (rococo). the bauhaus then passed directly to forms that might be thought of as doric. what we've witnessed in the last twenty years was an explosion of a 'super-rococo' corinthian and somehow the ionic sign seemed to represent a moment of realistic equilibrium.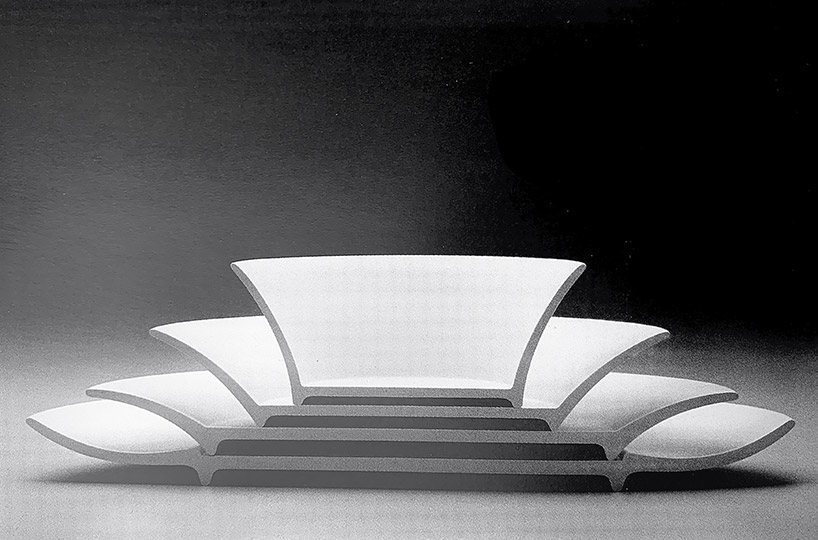 photo by benvenuto saba
every month, enzo mari usually came to berlin for 2-3 days. meanwhile I organized the works over the entire week. these reflections were discussed with all the master craftsmen. mari immediately noticed that if KPM were a private company of the same dimension, it would have ceased to be capable, already decades ago, of continuing to exist anywhere in europe, as an enterprise based on manual craftsmanship. the costs of manual labor would by now have led to the use of industrial techniques only.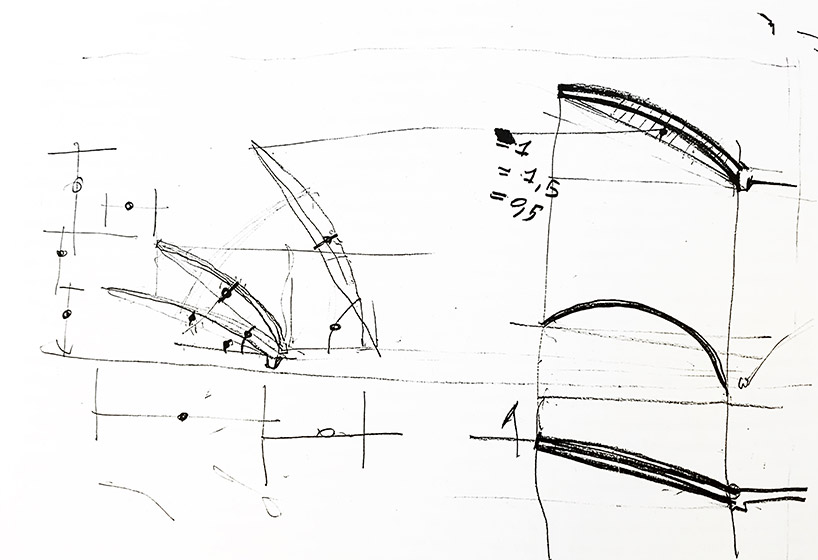 sketch by enzo mari
but KPM was owned by the city of berlin and viewed as one of its most important cultural institutions, and therefore enjoyed the city's economic support. enzo mari was enthusiastic to finally undertake a large-scale project that resembled the experience of working in a renaissance workshop: a place of true learning and a symbol of transformation, rather than of alienation.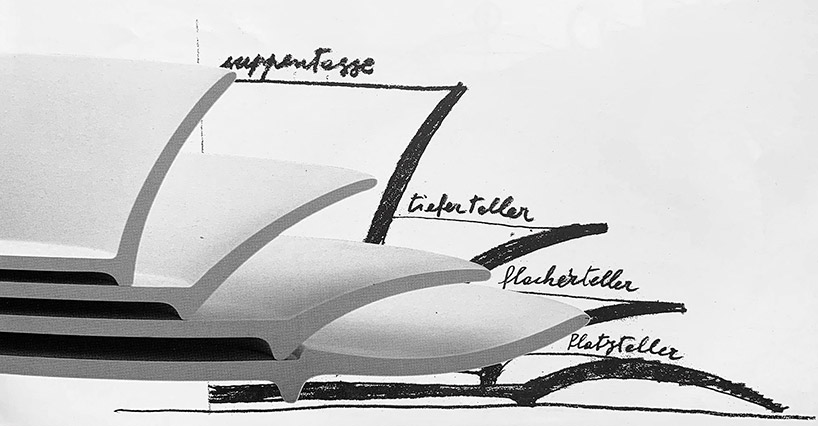 the group consisted of two modellers — robert suk and bernhard nowacki — two porcelain painters — thomas wenzel and cordula gebauer — and birgit lohmann and enzo mari. at least a third of our time was dedicated to a kind of school, in which enzo mari attempted to communicate the theoretical reasoning that guided the shaping of the project's various details. another third was dedicated to developing new techniques that would lower the cost of production (even if highly exclusive, the pieces came out as accessible), while nonetheless maintaining the quality (and therefore respecting the costs) of authentic manual craftsmanship.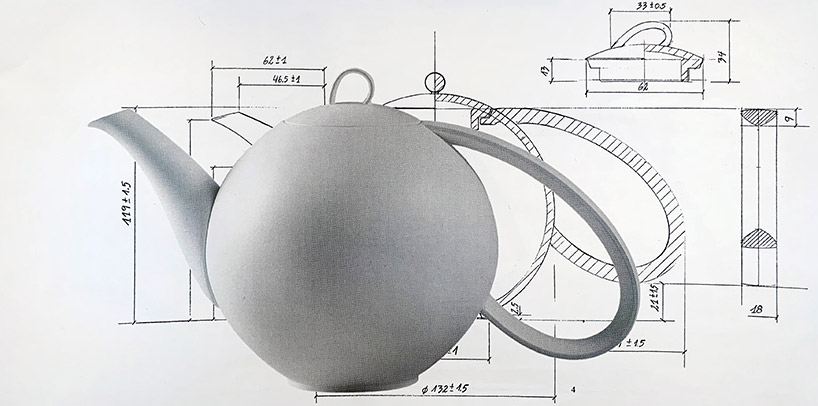 we also researched the field of pictorial decoration, with the goal of superseding a tradition of minutious, laborious, repetitive execution, and working instead with essential, gestural, but nonetheless master-craftsmanly signs. we likewise experimented with the use of non-conventional manual tools. our illustrations were examples, developed on the basis of our monthly seminars and visits to the city's museum and constructed around various themes, such as 'from naturalism to abstraction', pictorial gesture', 'textures', 'symbolic valences' and the question: 'can printed decoration be handmade?'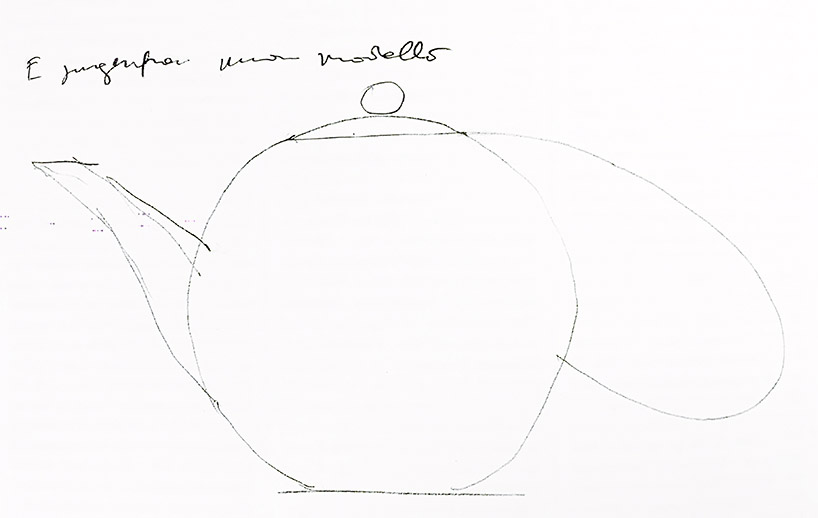 sketch by enzo mari
the quality of the product can't be distinguished from the quality of the work involved in producing it. this affirmation lies at the basis of mari's whole method of analysis and project formulation. work, for mari, should be an act of the conscious transformation of materials, and the people who do such work should be allowed to participate in shaping the projects, reacquiring the ability to shape their own experience.
after defining our two basic elements — the cup and the plate — we were able, through simple variations in dimension and the presence or absence of handles, to realize a range of 'matching' objects that could serve a number of different purposes.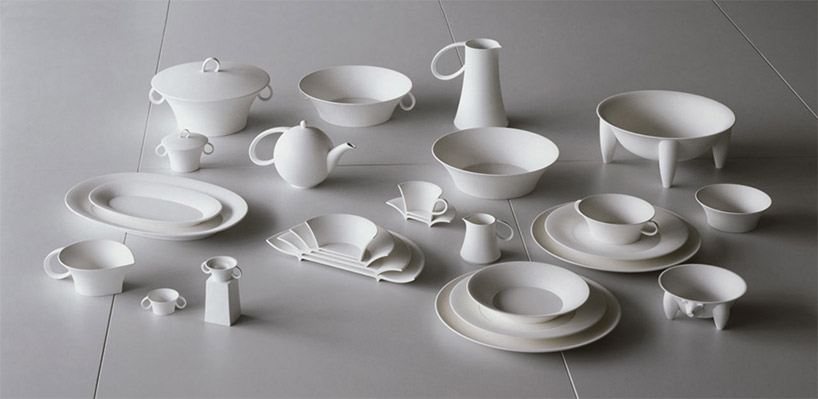 photo by benvenuto saba
in october 1995, the president of the KPM advisory committee received a letter from the senator of finance that we had to postpone the production of the BERLIN service because of financial restraints. from then on, I continuously discussed with the senate, and we were authorized to exhibit our work at berlin's charlottenburg castle and in other european cities.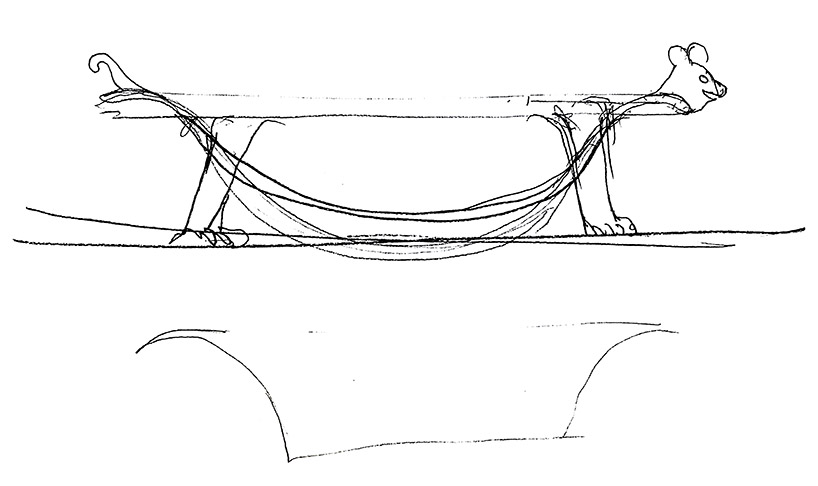 sketch by enzo mari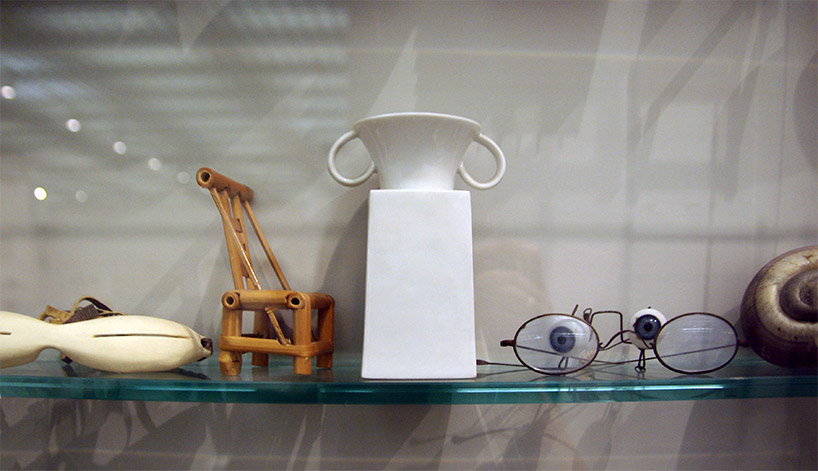 enzo mari's wunderkammer (at home) with the salt container BERLIN
photo by birgit lohmann
why should an ancient castle (castello charlottenburg in berlin) open its doors to an exhibition that signals the commencement of a few more modern production steps for a porcelain manufacture?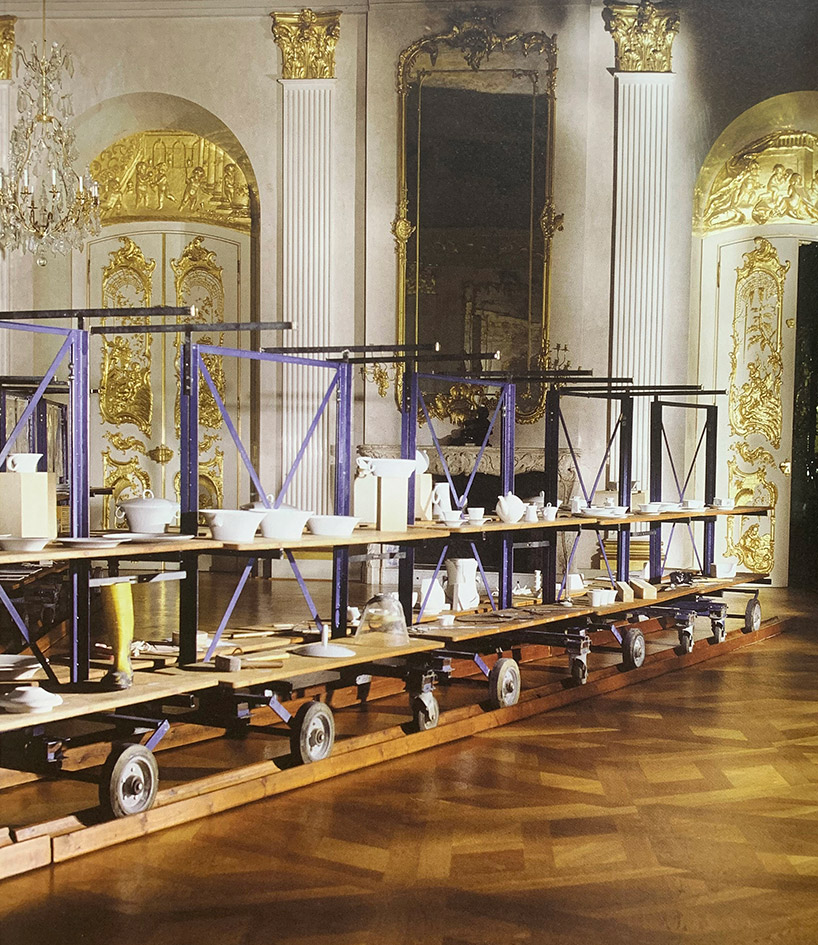 ARBEITEN IN BERLIN exhibition in the charlottenburg castle, curated by enzo mari and birgit lohmann
photo by tobias buddensieg
we managed to enter with production trolleys full of instruments of work, research sketches, mock-ups and final forms of KPM's service BERLIN, directly into the dining room of king frederick II, founder of the königliche porzellan manufacture in 1763. the exhibition ARBEITEN IN BERLIN (working in berlin) in 1996 saw the reasons of work and its shapes entering the cultural context of 'official celebration'. the contrast achieved by the raw forms in the baroque environment, the honesty of our communication (showing the various production steps for the first time), has internationally been perceived as a milestone in this sector, and the service BERLIN went into production.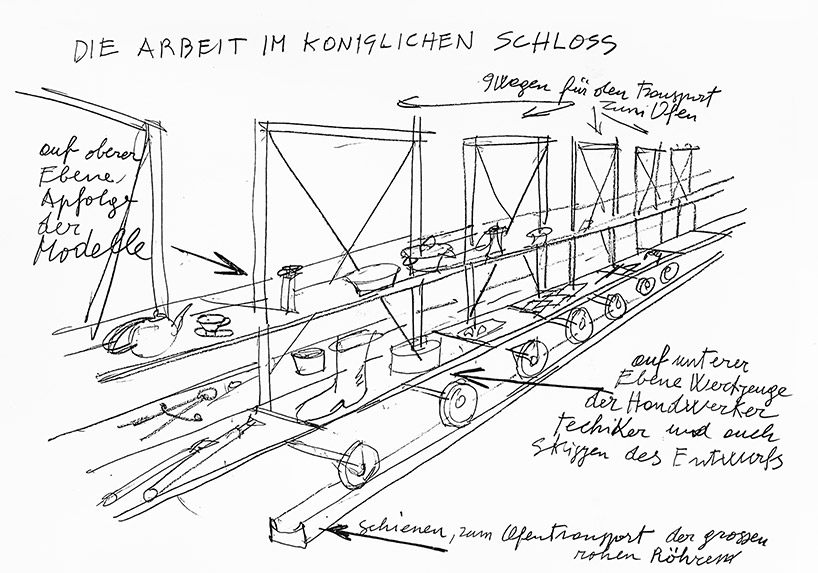 sketch by enzo mari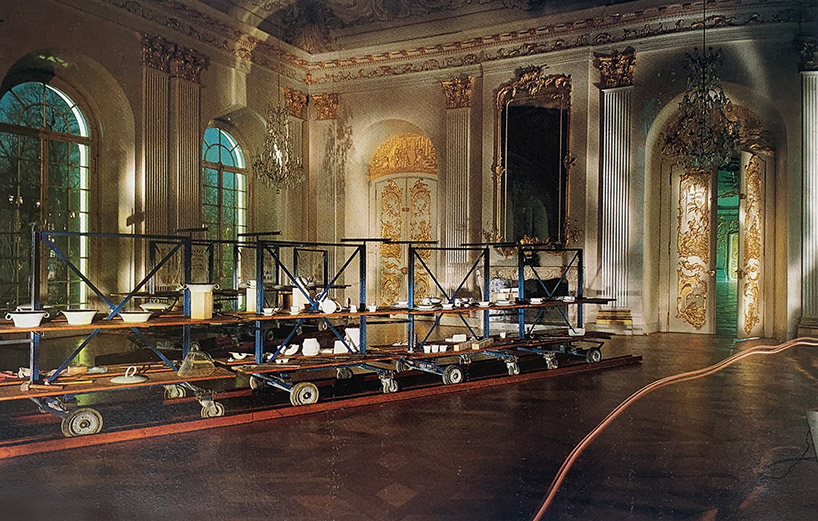 the king has left, the room is empty, the master artisans still remain
photo by tobias buddensieg
enzo mari has always compared the survival of the KPM manufactory to that of an opera house. such artisanal institutions (like la scala di milano) can only survive by producing the highest quality possible (and in case of the KPM this would have meant not producing kitsch souvenirs and easter bunnies), and therefore receiving main financial support from the countries' tax payers. anyway, this was not what had been decided for the KPM — the royal porcelain manufactory faced bankruptcy in 2000 and became privately owned. the vast historic production facilities in berlin's city center and the employment of master craftsmen have been heavily reduced. we left a sign, 10 years after WORKING IN BERLIN, german company rosenthal presented a new service by patricia urquiola in a very similar manner. maybe also because in the meantime, team member robert suk started a career as product development manager for the industrial company.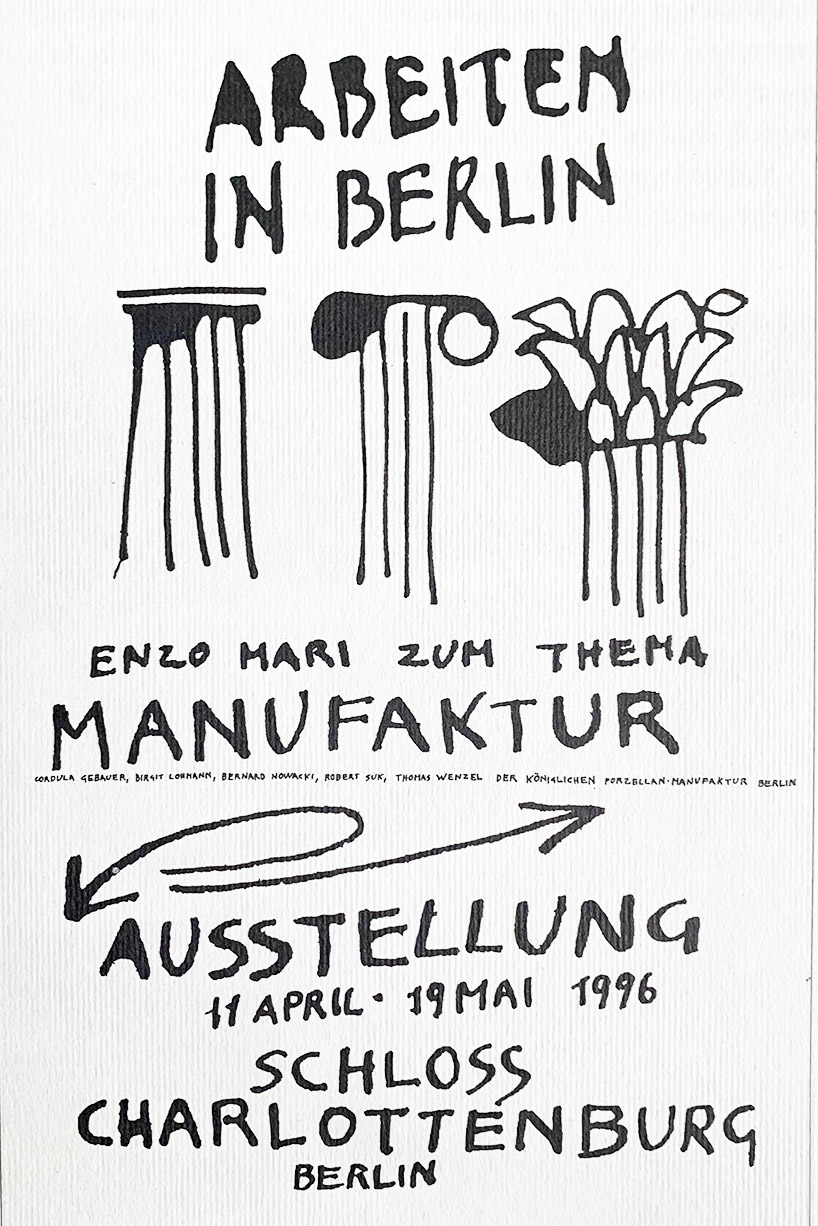 poster of exhibition by enzo mari, 1996

see PART 2 of this article, craftsmanship as utopia, porcelain vases and decoration for KPM
images by birgit lohmann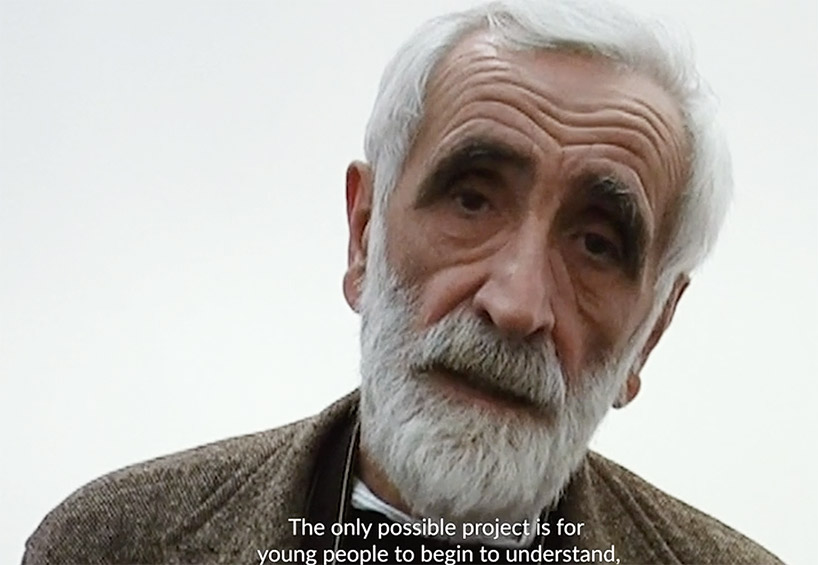 see a video interview with enzo mari on craftsmanship
filmed on dvd by birgit lohmann /designboom
what's left?
it has been very sad for us to see (from afar) all the consequential changes, and unfortunately today the KPM is not considered a 'cultural establishment' any more. we lost contact and the production of BERLIN saw unauthorised (by enzo mari) modifications, and new pieces (designed by others) were added. what is left to me today is a couple of nice, fine porcelain objects, and a passion for the history of the material and its production. anyone who 'trades in porcelain' will look at tableware with special love in a friend's home, restaurants and hotels and will often turn over a plate or cup to find out where the porcelain comes from.
birgit lohmann
I designboom
apr 12, 2020
KEEP UP WITH OUR DAILY AND WEEKLY NEWSLETTERS
a diverse digital database that acts as a valuable guide in gaining insight and information about a product directly from the manufacturer, and serves as a rich reference point in developing a project or scheme.
designboom will always be there for you
milan, new york, beijing, tokyo

,
since 1999