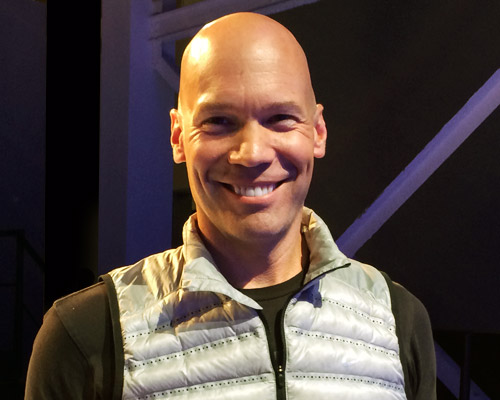 dec 10, 2013
eric avar, NIKE creative director and VP of innovation interview
eric avar interview
eric with the KOBE 9 elite basketball shoe
portrait © designboom
designboom caught up with eric avar, NIKE's creative director and vice-president of innovation, at the launch of the KOBE 9 shoe. avar joined NIKE in 1991 and has since designed some of the brand's most innovative and best selling shoes including the FOAMPOSITE, HYPERDUNK and the KOBE signature series.
designboom (DB): what made you want to become a designer?
eric avar (EA): my dad was a mechanical engineer and my mom is a fine artist so I have fallen right in the middle. I have always loved art and drawing but as a kid I had no idea what industrial design really was so I went to the rochester institute of technology to study mechanical engineering. not long after I had been there I wandered up onto the floor where the industrial design program was and it hit me immediately that it was the perfect blend of science an art that I was looking for. I changed programs as fast as I could.
DB: how did you come to specialize in footwear design?
EA: growing up I had several passions, art was one and sports was another. I absolutely loved sports. I played and watched sports all the time, so it felt natural to combine those interests.
DB: what was your favorite sport growing up?
EA: soccer.
DB: have you worked on any soccer projects? would you like to?
EA: I haven't! but I would love to!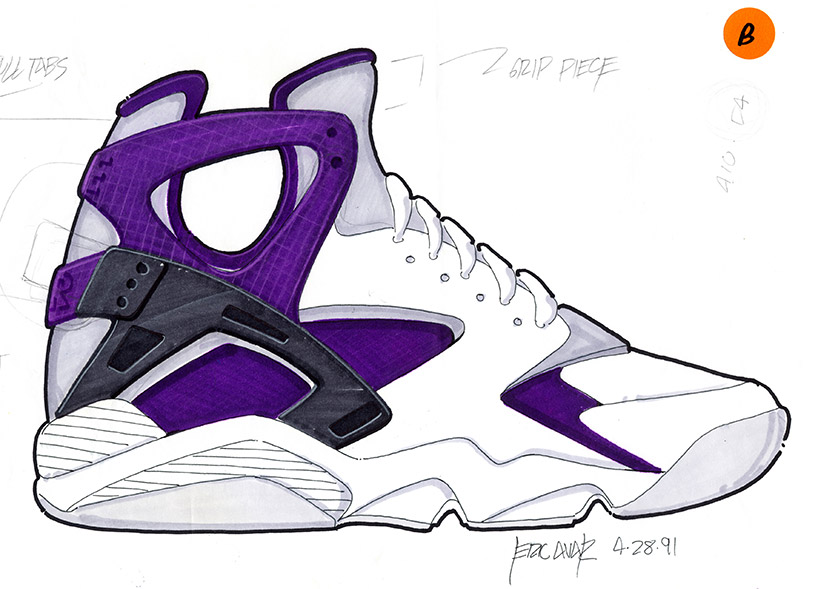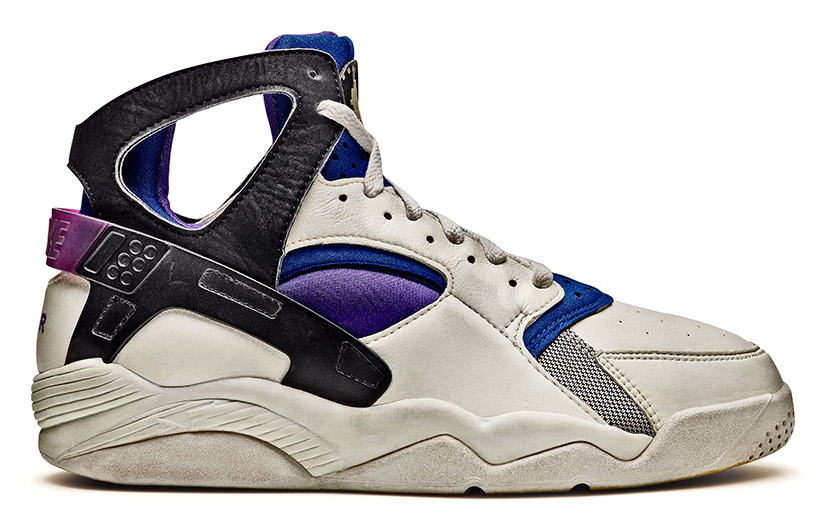 AIR FLIGHT HUARCHE, 1992 – designed by tinker hatfield assisted by eric avar (sketch by eric avar)
DB: what was your first project at NIKE?
EA: right after school I started out as a junior designer for NIKE. I worked on lots of small jobs for various different senior designers. those projects included cross training shoes and some ACG (all conditions gear) stuff but the most significant of my early projects was working on the AIR HUARCHE with tinker hatfield.
DB: could you tell us more about working with tinker?
EA: working with tinker is incredible. during the twenty three years that I've been at NIKE he's been a mentor and a good friend to me.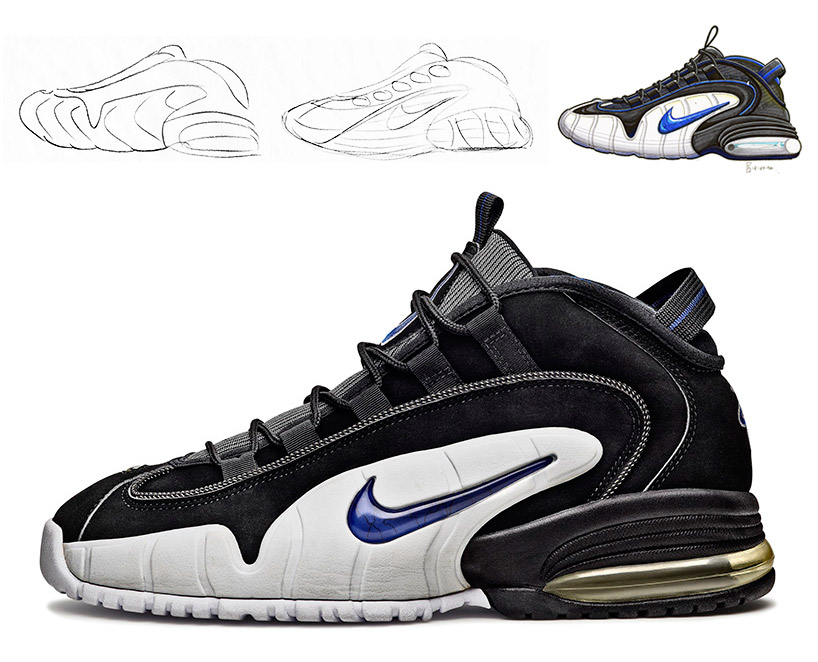 AIR PENNY, 1995 – 'what was great about penny was that he was always expressive and always willing to push the limits in terms of aesthetics and expression'.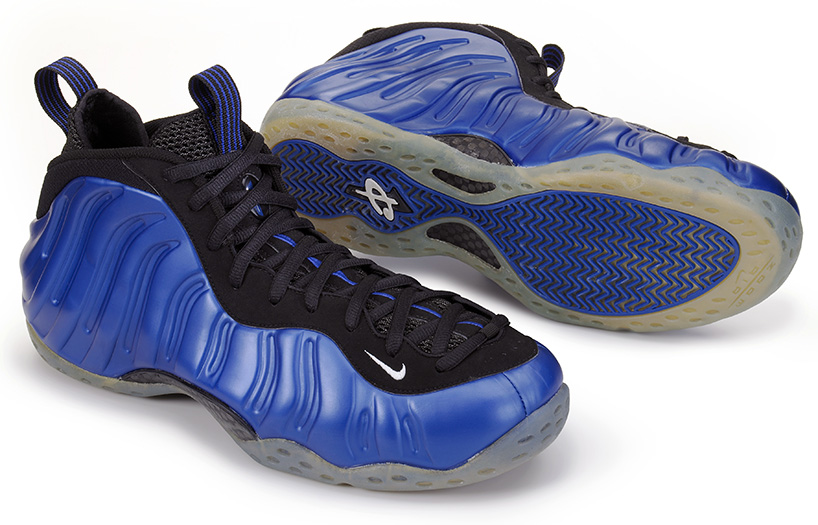 FOAMPOSITE, 1997 – 'there was no brief — it was pure experimentation. it was one piece, it was seamless design and it just conformed around the object.'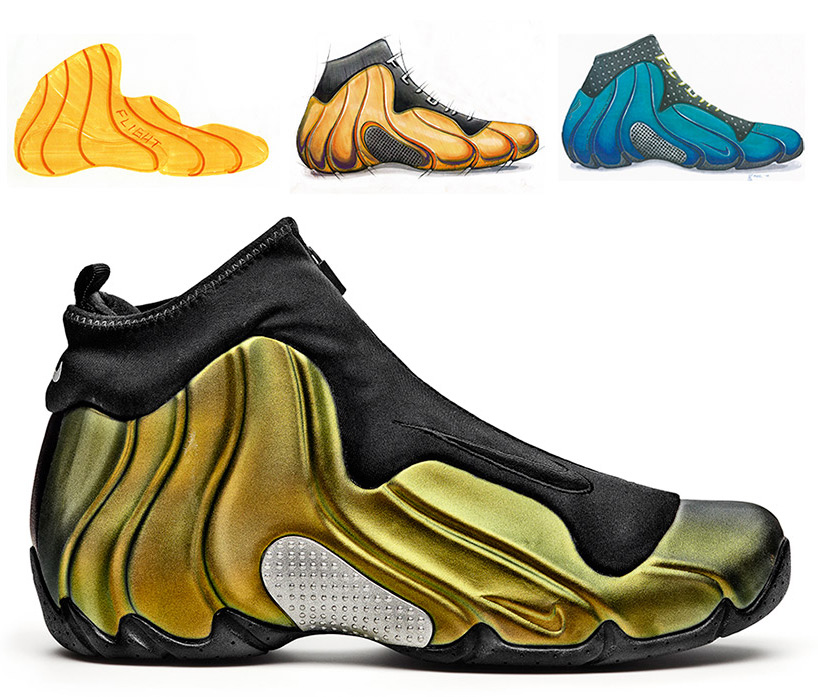 FLIGHTPOSITE, 1999 – 'we were setting out to create a seamless extension of your body. ultimately we designed a sock around your foot that would give you the support, security and protection that you would need. every line mattered.'
DB: which project has given you the most satisfaction?
EA: it's hard to say just one, but probably the initial FREE shoe. I'm a big believer in footwear allowing for natural motion and a lot of fascinating research and collaboration went into that shoe. we had an amazing team of designers, bio-mechanists, developers and engineers. with most projects you have great teams but each member tends to be working on several projects at once. with the first FREE we had a really tight-knit team that worked together everyday from start to finish, just on that project. the end result was very rewarding – especially the influence that shoe has had on the market and it's continuing legacy.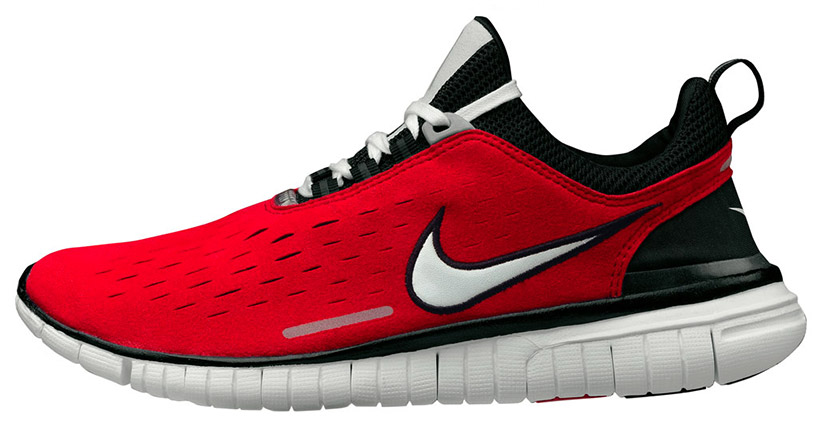 FREE, 2004 – designed with tobie hatfield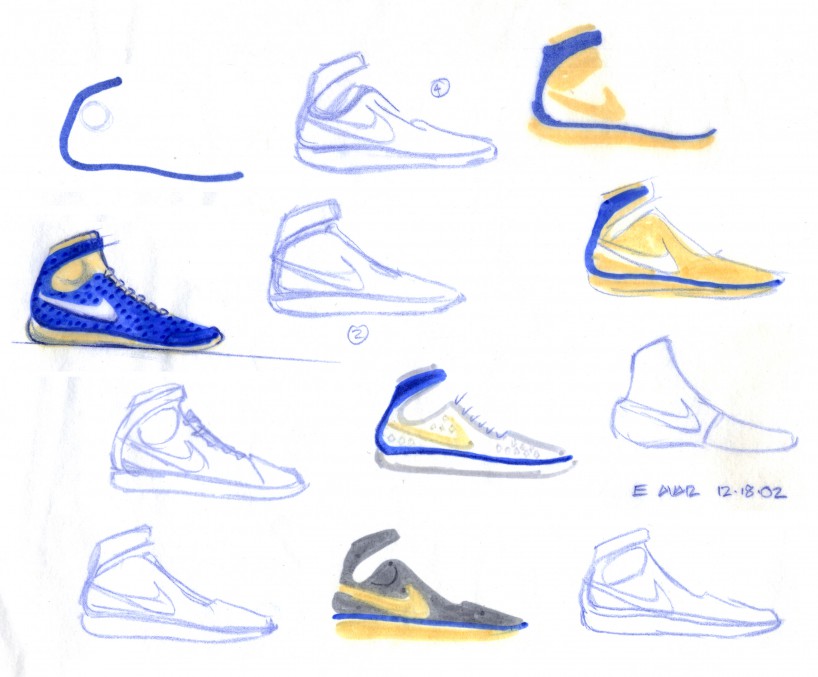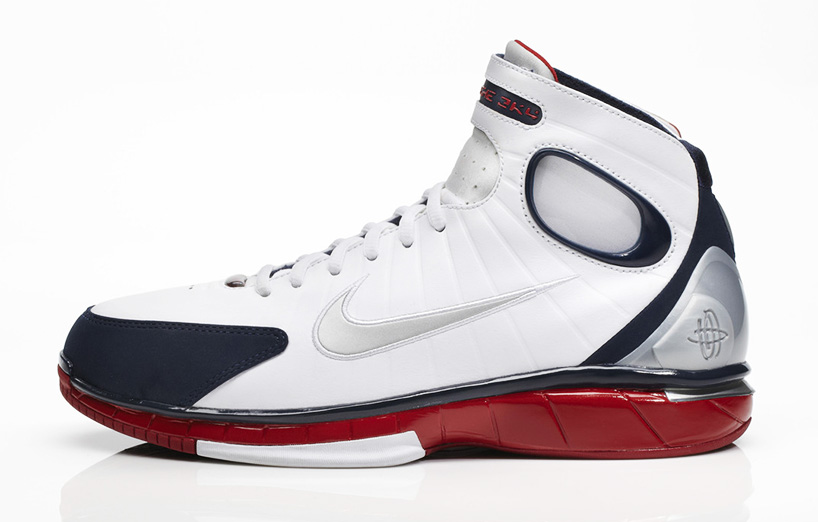 AIR ZOOM HUARCHE 2K4, 2004 – 'the idea was to bring back classic basketball design principles in a very modern way.'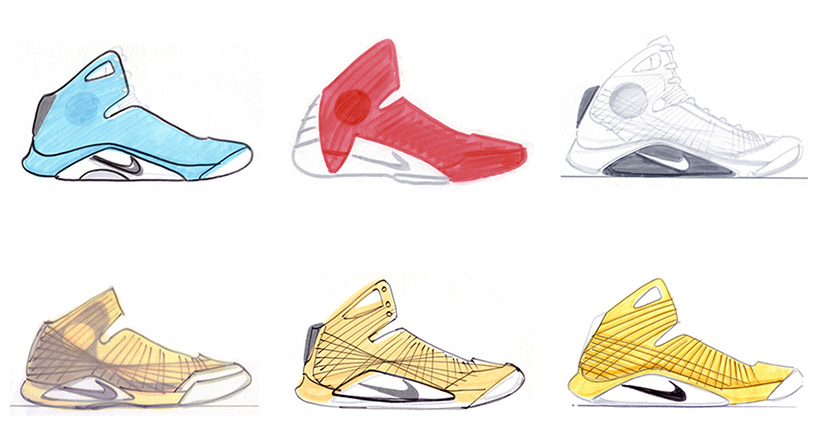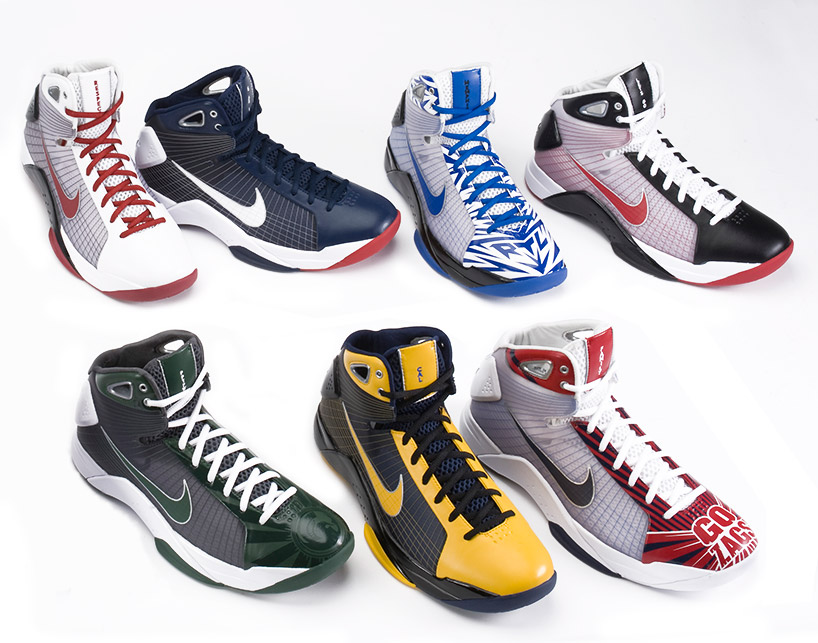 HYPERDUNK, 2008 – 'this was one of those projects that created a lot of debate among the team early on. we were looking to reduce everything else and let the NIKE flywire come to life.'
DB: as someone responsible for innovation, how do you keep yourself sharp?
EA: as a designer you're always looking at everything that's going on around you, you can't help it, it's a compulsion. to be a designer is to always be curious. you're constantly thinking, looking, listening and dreaming. you're taking in things from everywhere: science, technology, aesthetics, performance. so there's all that and when working on something I always ask myself the question 'how can we make this better? how can we take it to the next level?'.
DB: what's the last thing that you saw that made you think 'wow'?
EA: nature. I'm always surprised and amazed by it. there's such a simplicity and purposefulness to how nature 'designs'. I spend a lot of time hiking and just being outdoors looking at what's around me and soaking it up, I love being in the mountains.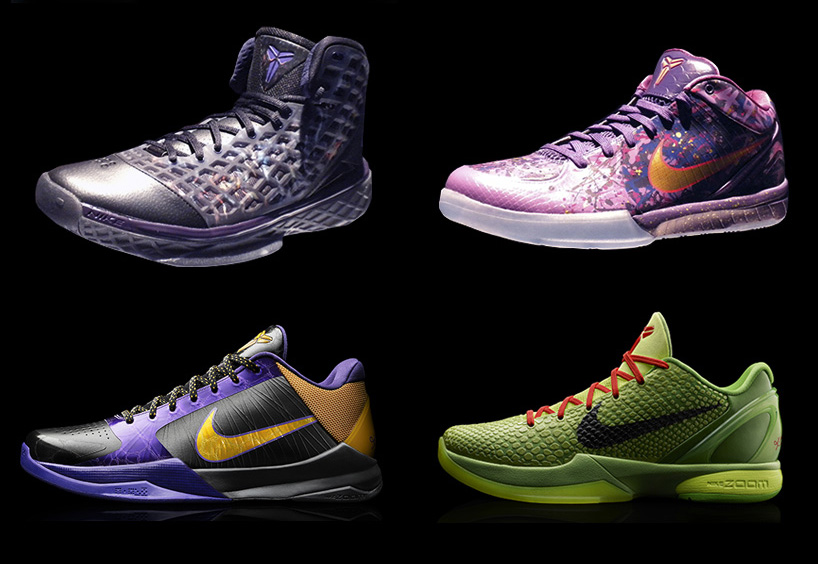 KOBE 3 – 7 – kobe bryant and avar have collaborated very closely since the kobe 3 which was released in 2007. a new kobe shoe has been launched every year since.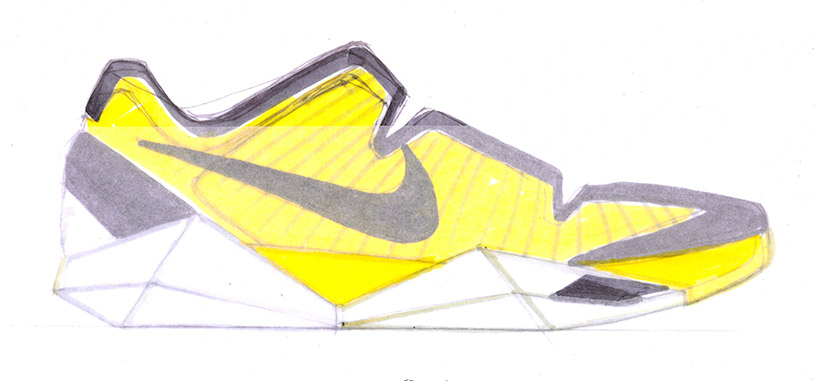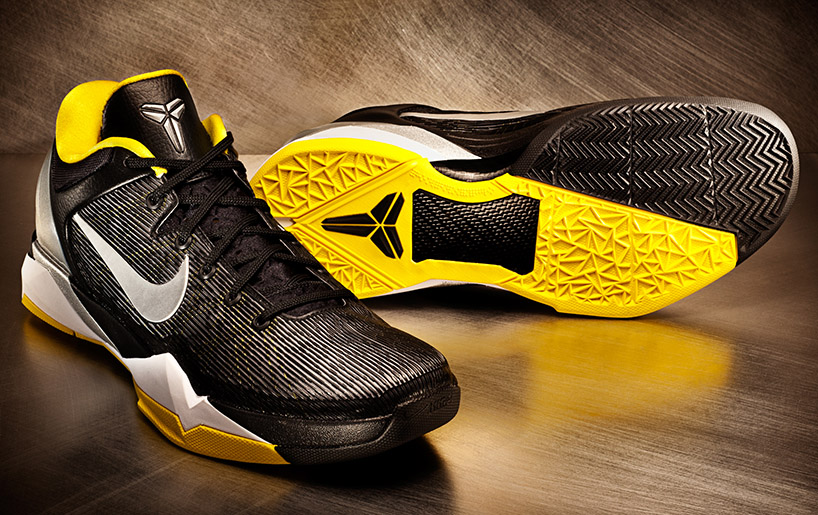 KOBE 7, 2011
'it has a low-cut, power-stretch cuff that hugs the foot for support. its sock-like fit eliminates the need for a traditional tongue and innersleeve, keeping the shoe lightweight.'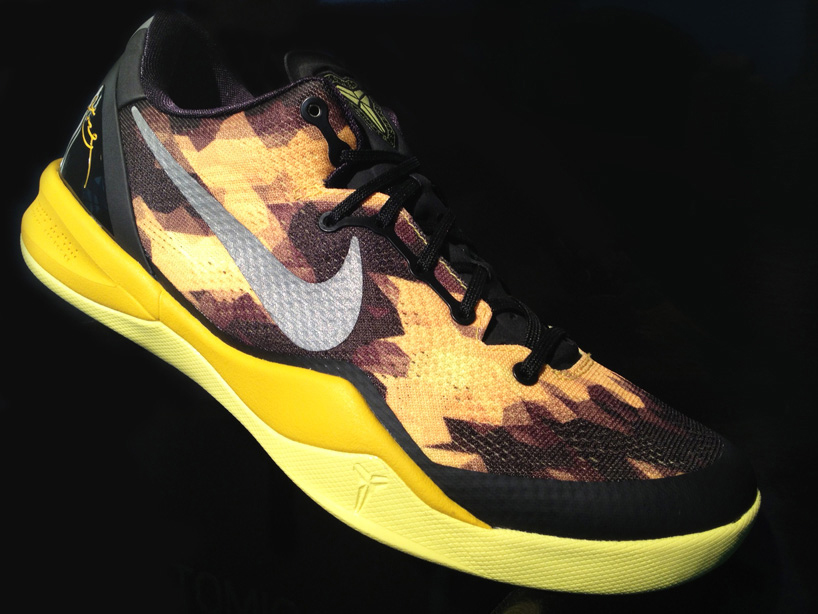 KOBE 8, 2012
image © designboom

'we're always pushing the limits of kobe's shoe to be faster, more precise, and to be modern. kobe's big on being bold, aggressive, provocative and making an impact. working together, we're on a never-ending quest for the perfect shoe for him. NIKE engineered mesh creates a dynamic fit that syncs around kobe's foot to mimic the natural bio-mechanics, delivering security where he needs it.'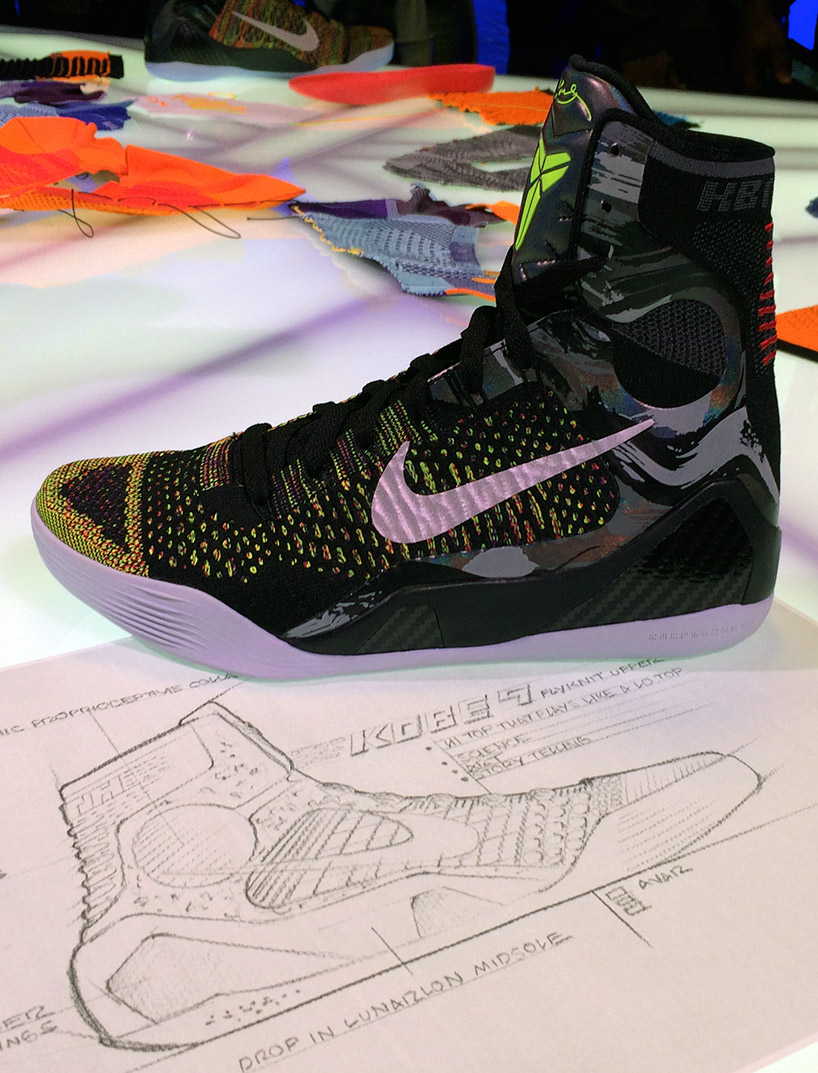 KOBE 9, 2013
image © designboom
'NIKE flyknit acts as a second skin for kobe, giving him engineered strength similar to the design of a spider web – tension and strength just where it's needed'.

DB: what challenges have you set yourself for the near future?
EA: it's a very interesting time we're living in with regards to the state of technology, science and how all of that is informing design and manufacturing. we need to be thoughtful about what we design and the impact our manufacturing has on the planet, that's one challenge that we're always addressing and pushing ourselves to do more about. another is to know and understand athletes better, to watch and listen to them and extract everything from that research so that our designs can improve their performances. my personal design goals and the company's goals are always to get better on all fronts: performance, style, science and sustainability.
NIKE
(199 articles)
jul 31, 2020
jul 31, 2020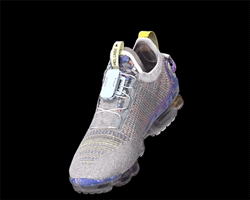 jul 19, 2020
jul 19, 2020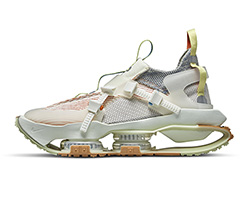 jul 08, 2020
jul 08, 2020
jun 29, 2020
jun 29, 2020
jun 01, 2020
jun 01, 2020
apr 19, 2020
apr 19, 2020
jul 28, 2017
jul 28, 2017
dec 12, 2016
dec 12, 2016
oct 24, 2016
oct 24, 2016
a diverse digital database that acts as a valuable guide in gaining insight and information about a product directly from the manufacturer, and serves as a rich reference point in developing a project or scheme.