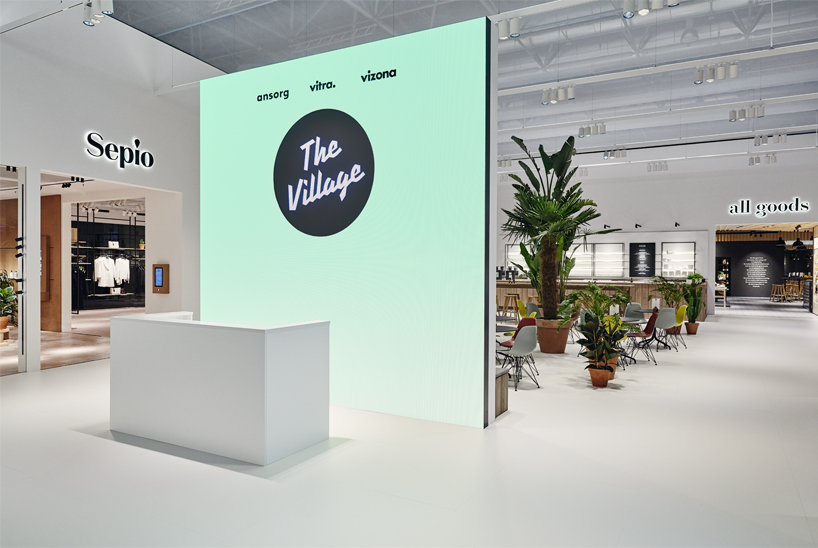 euroshop 2017: at the leading retail trade fair in düsseldorf, ansorg, VITRA and vizona's 'the village' conceptualizes a shopping experience that meets the expectations of today's consumers. with the way we live, work, and shop changing constantly, classic product displays are evolving into multi-faceted purchasing experiences that are integrated with digital technology. these elements, such as visitor heat mapping, do not take center stage, they are embedded into the background, analyzing and increasing store productivity and letting customer experience lead the way.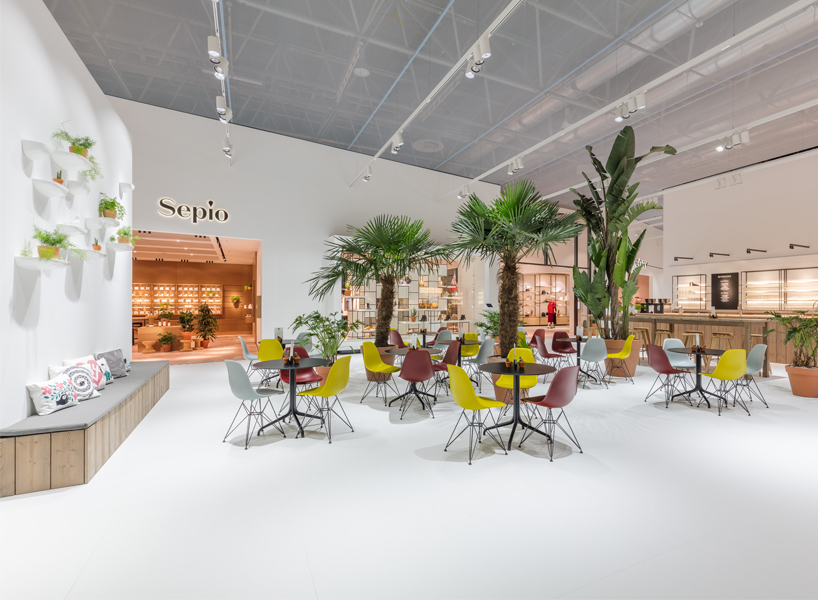 the five stores surround the outdoor plaza
image © VITRA
(main image © mikko ryhänen / joanna laajisto)
the exhibition at the euroshop 2017, follows VITRA's 'work' project shown at the orgatec 2016, where many new scenarios of the world of work where explored. running from 5th to 9th march, 'the village' was created in collaboration with finnish interior designer joanna laajisto, and encompasses a relaxing, american mall-like plaza and five different stores. comprising of a fashion, cosmetics, consumer electronics, and grocery store as well as a car showroom, the shops all feature a fictitious brand supported by individual products and a rich company history. inside, each store was realized by shop-fitting specialists vizona, and focuses on a new VITRA product, which is highlighted by custom-made lighting concepts by ansorg.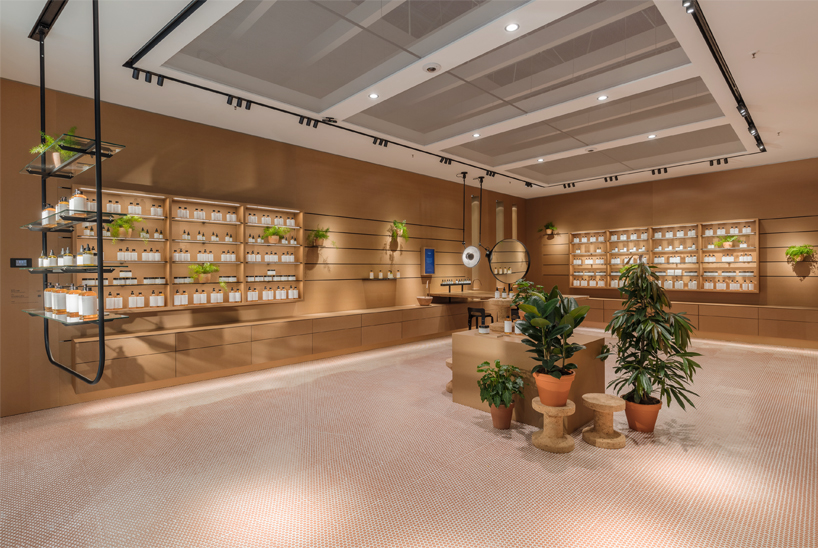 inside 'sepio', the health and beauty store
image © VITRA
at 'the village', the various shops address the current challenges that retailers face – most importantly, the competition of online stores – spurning concepts that range from extreme flexibility to those appealing on all five senses and also merging the real and virtual worlds. attracting customers with its products and ambience is a common theme for each store, replicating the scenario in today's retail market.
in 'the village' at the euroshop 2017, designboom caught up with finnish interior designer joanna laajisto, who discussed how living in the US had influenced the plaza-like setting of the stand, the process of creating the five fictitious brands, and why digital technology has been integrated into the background of the stores.
designboom (DB): first of all, could you explain how your collaboration with VITRA began?
joanna laajisto (JL): to start with, I got an email from nora fehlbaum, who wanted to meet me, and so she invited me over for dinner one time when she was in helsinki for the artek store opening. I am from helsinki, I have my own studio there, so it was easy to meet up. from there, we talked about what could be done at the euroshop and how it may not have been the best possible trade show and booth for VITRA so far. they wanted to do something really crazy and cool, and nora asked me to do it.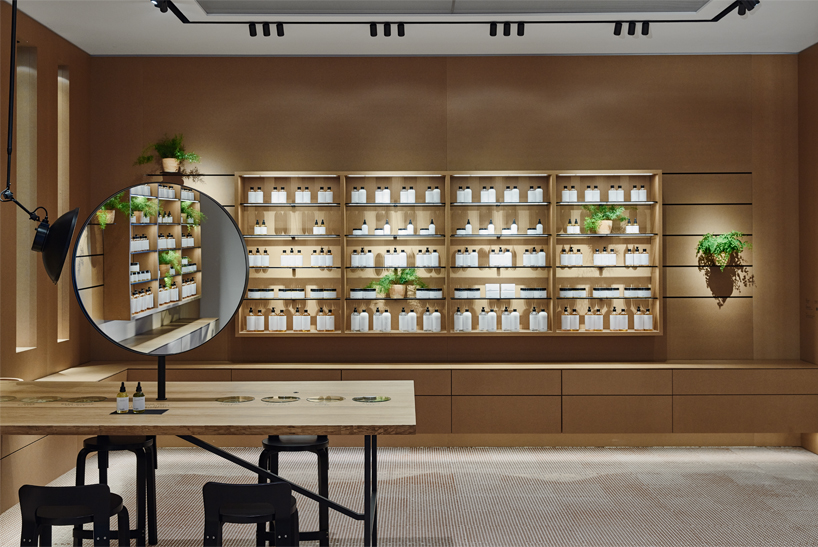 the shop uses lighting to provide a natural appearance for customers' skin
image © mikko ryhänen / joanna laajisto
DB: did they come to you with a very specific brief or was it open for you to explore?
JL: it was quite specific in terms that she had the idea of creating realistic concept stores and that there was going to be five of them. these shops; health and beauty, fashion, food, consumer electronics, and automotive, were already decided upon. another important part of the brief was to incorporate the three brands; ansorg, VITRA and vizona, all in the same booth for the first time. this had never been done before as previously, they have all had their own booths. that was the initial brief, but then we started thinking about improving the trade show atmosphere, which is usually quite hectic and unpleasant. from there, we started exploring all of the unanswered questions in retail. we didn't and still don't know every answer so we really just wanted to concentrate on what could be the best retail experience possible, and 'the village' is the result of this.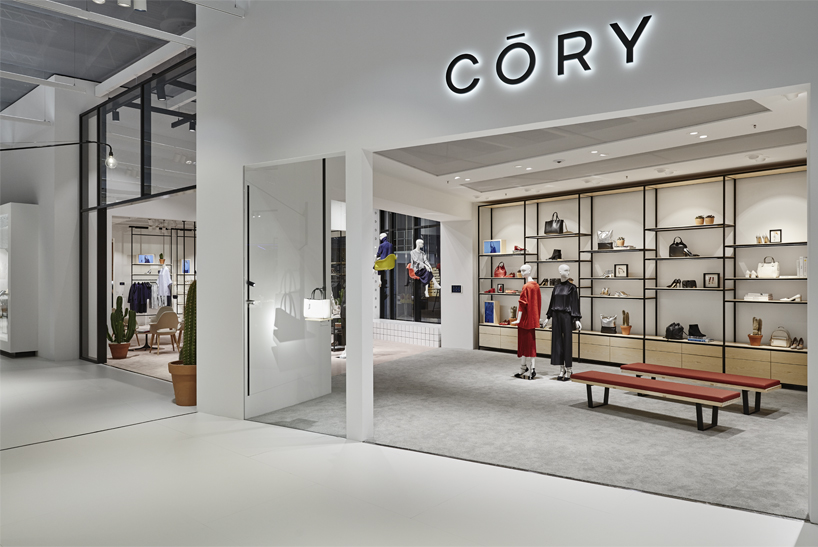 the fashion store, 'cory', is the largest of the five stores at 'the village'
image © mikko ryhänen / joanna laajisto
DB: the busy, hectic trade show atmosphere is a similar one to that of retail. do you think that 'the village' replicates this experience well and in turn, highlights the benefits of this concept even more?
JL: I think it does, I think this is the best thing you can do for a fair. we were inspired by the open-air and outdoor malls in los angeles. I lived in LA for eight years whilst working for genzler architects, and so referenced those experiences. I started thinking about the experience when you are in an outdoor mall; the sun is shining and the palm trees bathing in the blue sky, it is more of a lifestyle than just shopping. this was something that we wanted to create here at the euroshop, and it explains why we made the plaza in the middle. it is the area where you can meet people, it is a digital detox space where we are not trying to sell anything – I was very specific about this issue. the plaza is just about VITRA as a lifestyle; it is about good coffee, good food, and things like that. hopefully this will offer customers a break before or after business takes place in the surrounding stores.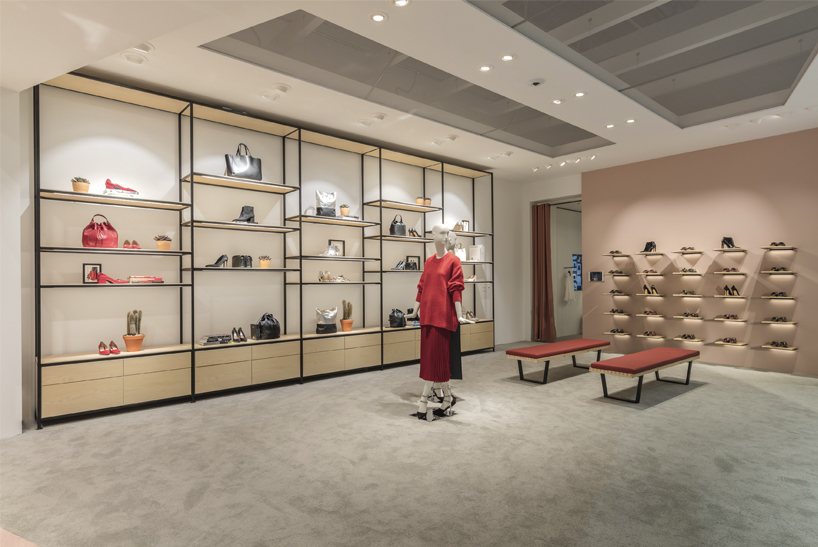 the store features a much more spacious chaning room, which also includes a clothes-specific lighting system
image © VITRA
DB: what were the key elements to consider when designing the actual space of 'the village'?
JL: I wanted to create cubes or blocks that would remind us of little villages with a little courtyard inside. to achieve the idea of a little village, you need a couple of pathways at least. this created the different angles and the shapes of the cubes, and explains why for example, in 'cory' we have glass that highlights the separation of these different buildings. as well, it is very important to have these shops centralized so that customers can sit in the plaza and see all the stores at once.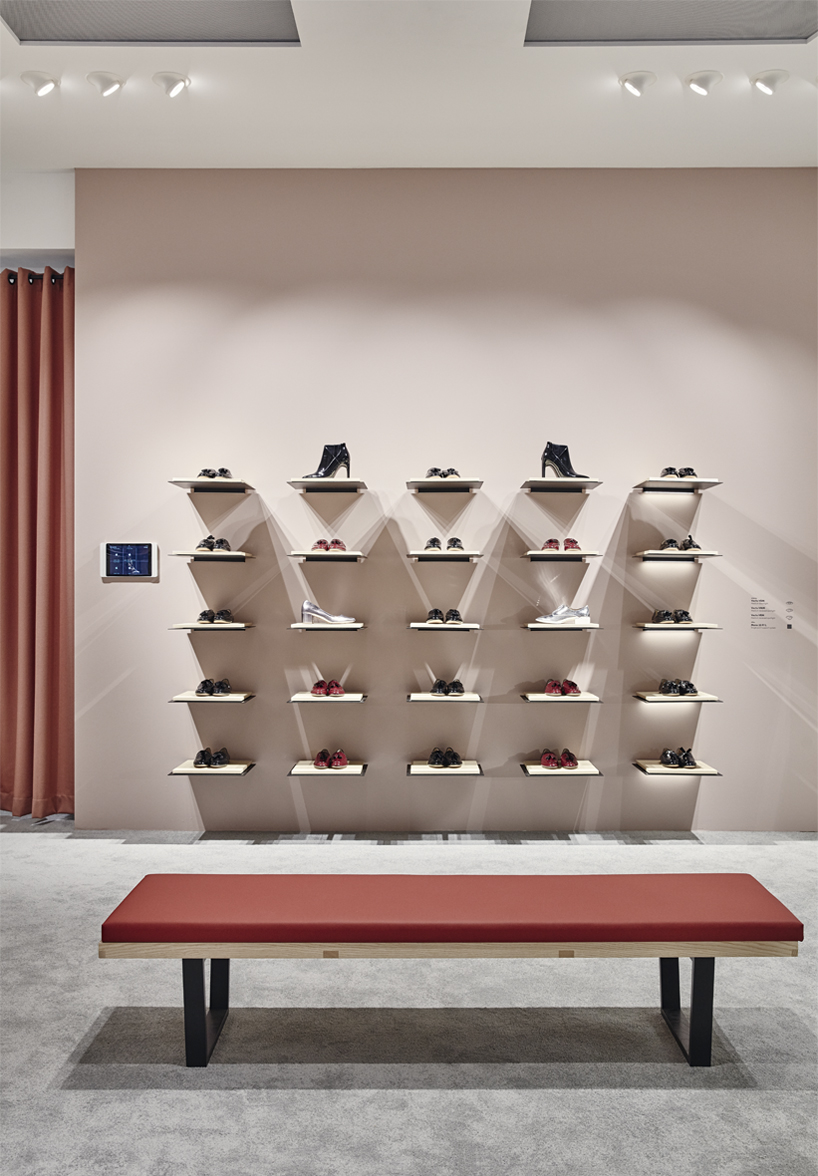 image © mikko ryhänen / joanna laajisto
DB: digital technology such as heat maps, is integrated within the whole 'village' concept. what is the importance of incorporating this technology and how will it improve customer experience?
JL: there is a lot of really cool technology here, but it is not over apparent and in your face. this is incredibly important in ensuring that the stores still feel human but do actually have the technology where you need it. we have little sensors that calculate the heat mapping, which is essential in retail, and for VITRA and vizona, as it enables brands to know what products are gaining interest. in retail, you want to know whether one section in the store isn't working so that you can change it quickly.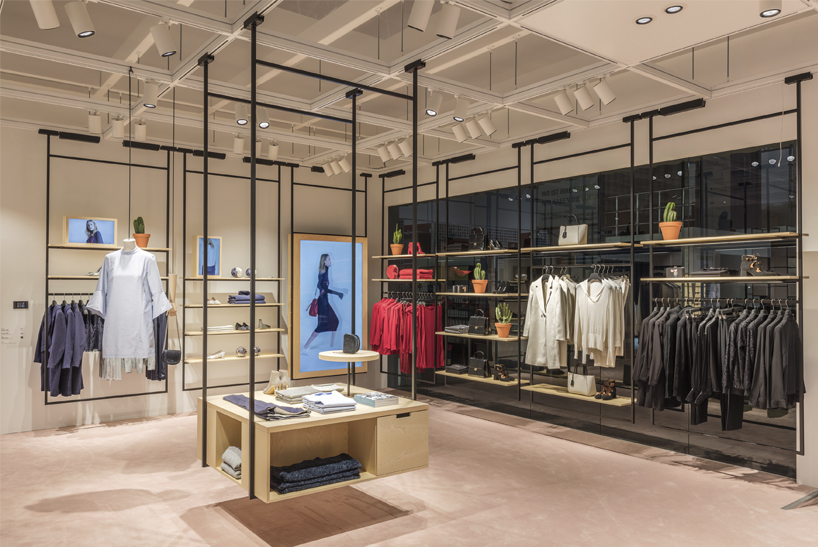 the stores showcase VITRA's many retail systems and anosrg's lighting options
image © VITRA
DB: so far, what has the data shown to you?
JL: well 'cory', the fashion store, is the most popular but it is also our biggest shop and has three entrances. I think that 'eden', the consumer technology store, is gaining the least visitors but I think that is because customers can see the whole store from the plaza. it is also the smallest one so many might decide not to visit it.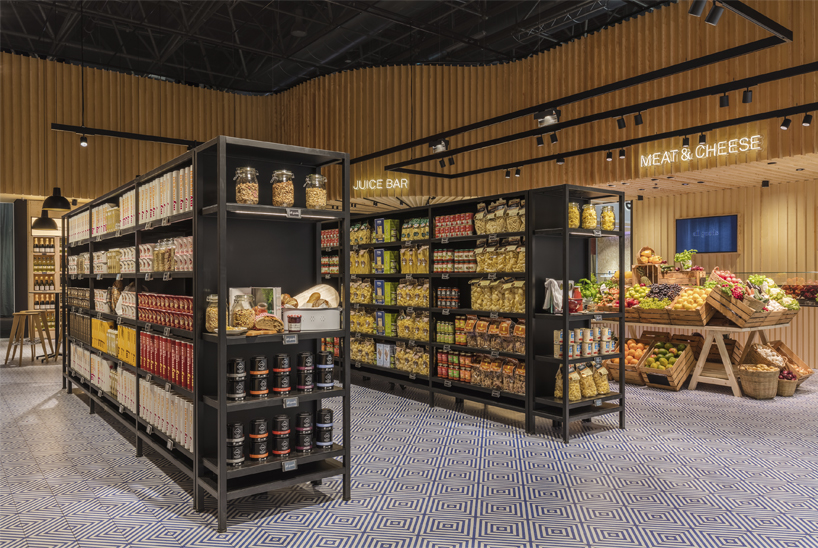 all produce in the 'all goods' store is fresh
image © VITRA
DB: how difficult was it to create individual shops for five fictitious brands?
JL: we created everything; the whole concept from the southern californian-style 'village' to the five different brand stores, which were effectively dream clients. ansorg, vitra and vizona wanted to make sure that the brands were all completely different, but in my opinion, they also had to fit with each other. take an outdoor/street market for example, you wouldn't include a brand that doesn't fit within the lifestyle environment. the whole project was so much fun, but it was 14 months worth of work.
we got really deep into creating the brands. 'sepio', which is latin for protect, is really environmentally conscious and all of its cosmetic products show this. we used finnish graphic and concept designers to create the labels, branding and logos. for 'cory', we made an identity which merges scandinavian style with a new york influence. the brand is very interested in design and architecture so would consider their store locations very carefully. 'eden', the consumer electronics store, features an anecdote that, 'there is more than just apples in eden'. 'all goods' is the whole foods shop, where all its produce is fresh and is housed within a double storey room. ansorg have a really big portfolio for food retailers and so this store is a great one for showing off their lighting.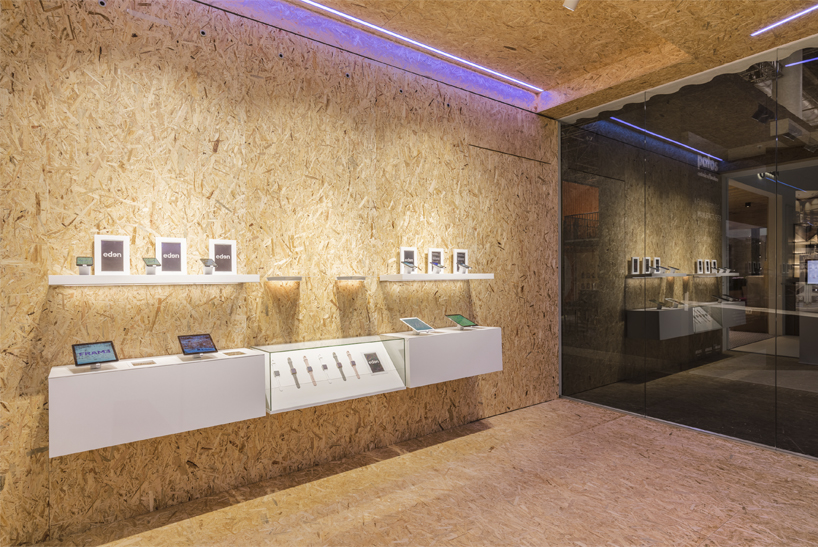 'eden' displays its electronic products in a wooden and glass room
image © VITRA
DB: each store features lighting from ansorg and retail furniture by VITRA, was it easy to match these products together?
JL: VITRA has a retail system and ansorg has the lighting options, whereas vizona were the ones that build all the custom models. trying to work out who made what is really complicated, but at the end, the concept unites everyone. this is a service, it isn't a product show. I drew everything and then the companies went and made it work, it is fantastic! usually I do very customized projects and with retail systems, you can have everything customized as well.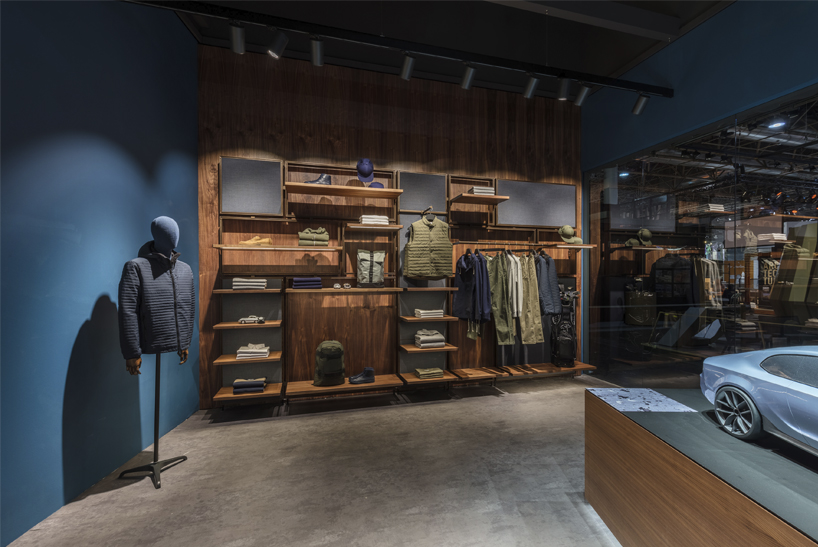 the 'artemis' car showroom encapsulates the whole expereince of buying and owning a car
image © VITRA
DB: how soon will we see elements of 'the village' concept in shops today?
JL: I think you could totally take the whole concept and put it in retail areas around the globe. earlier, a visitor from dubai explained that this is what they are trying to realize there right now. this would work even in scandinavia, where naturally light is so important as we have so many malls due to how cold it is outside. having skylights and creating these plazas and indoor garden environments, is very realistic.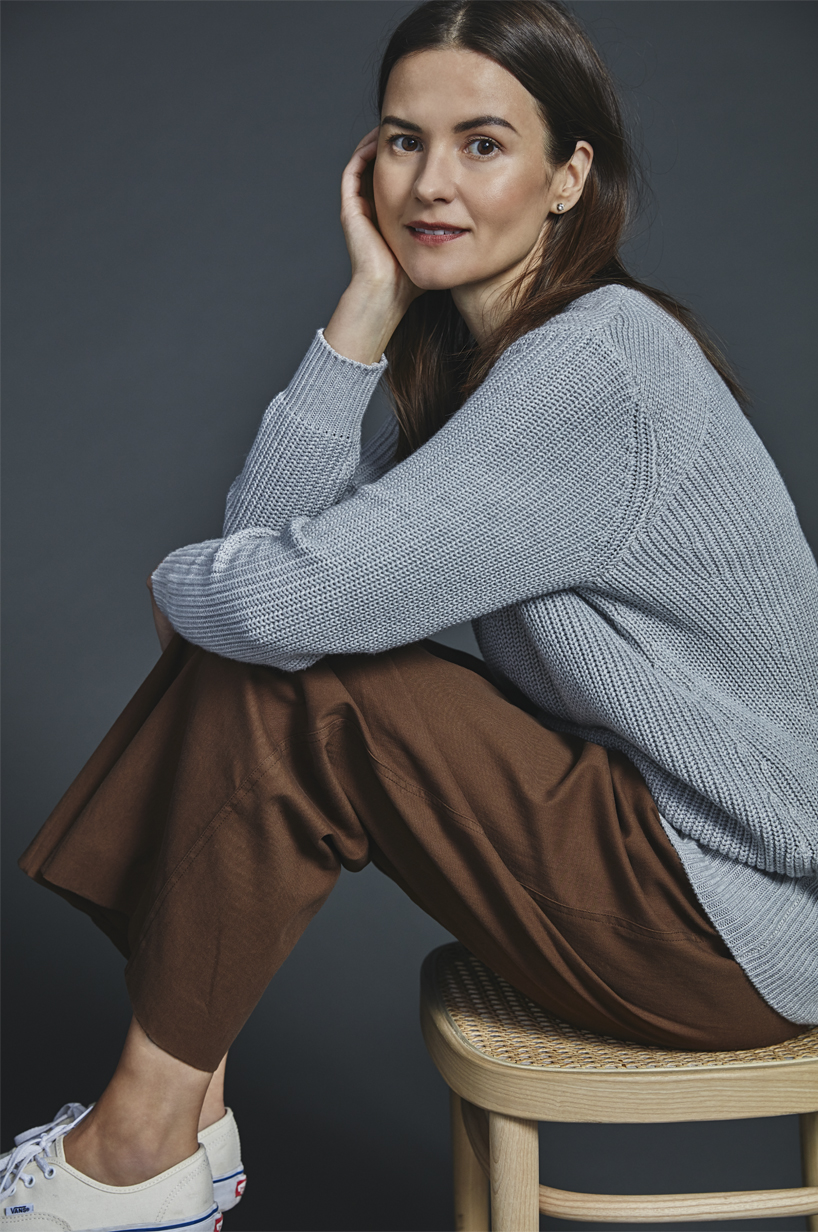 portrait of joanna laajisto
image © joanna laajisto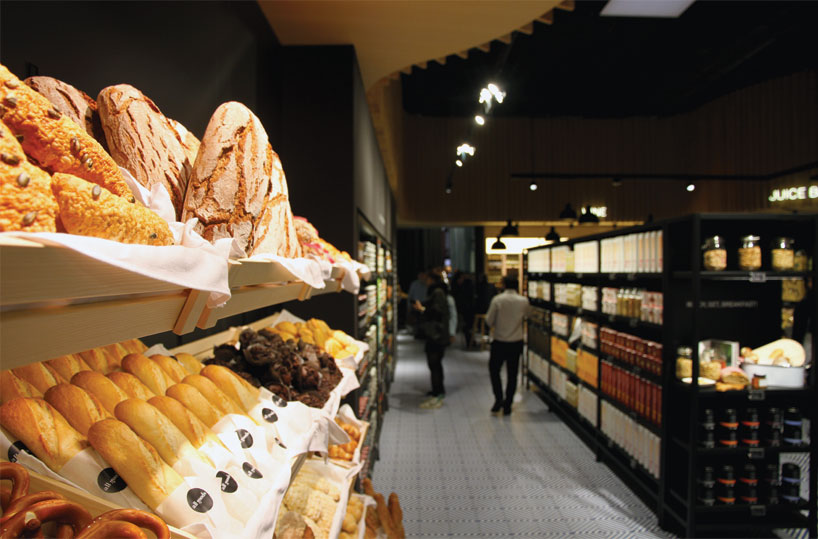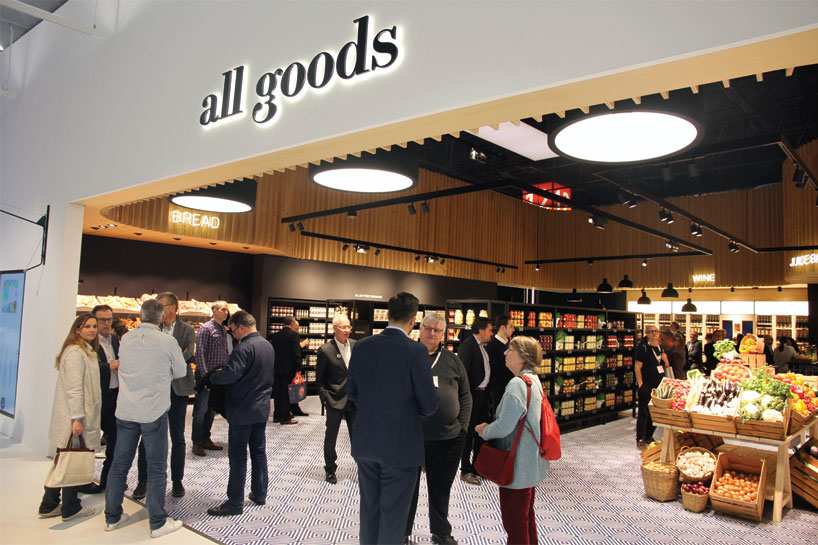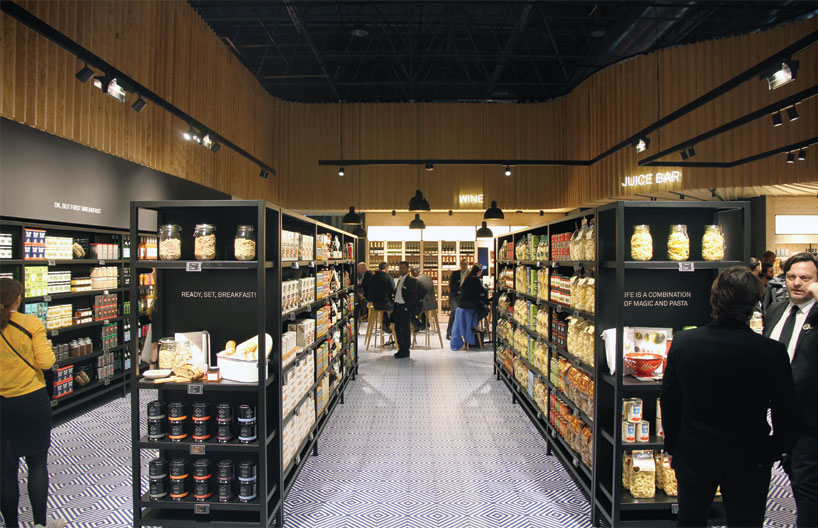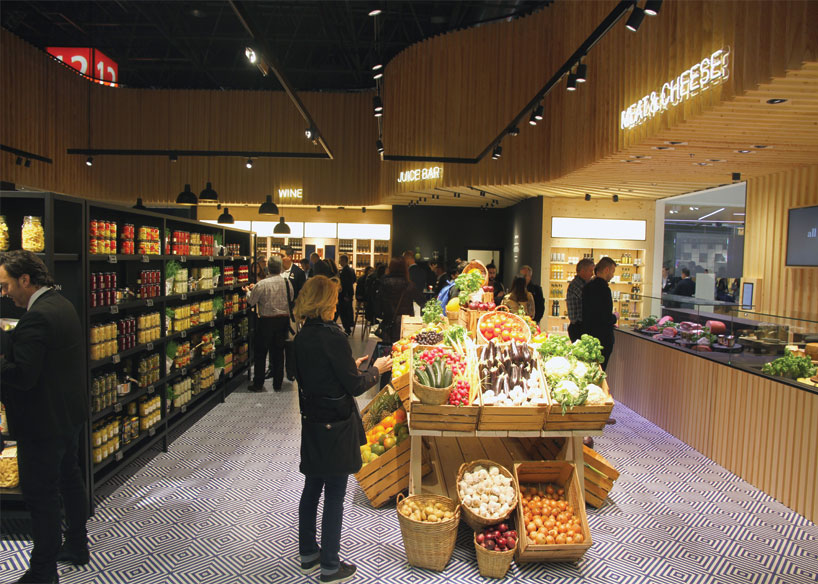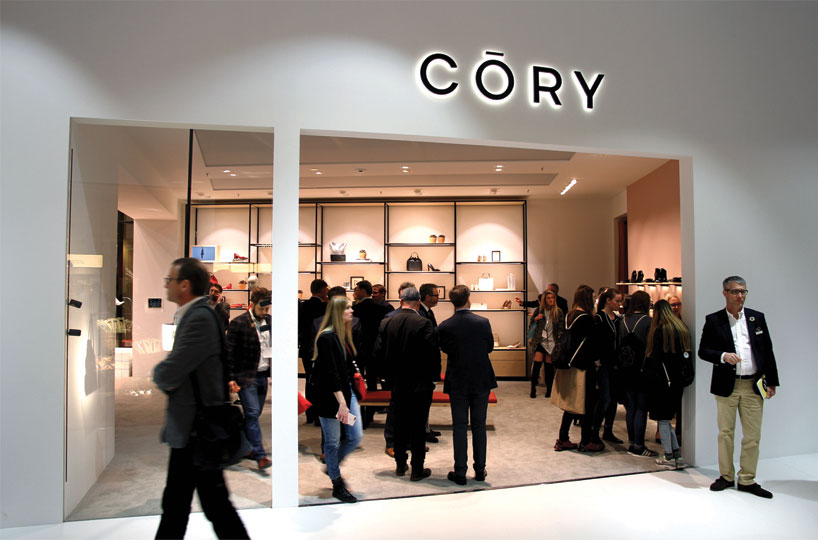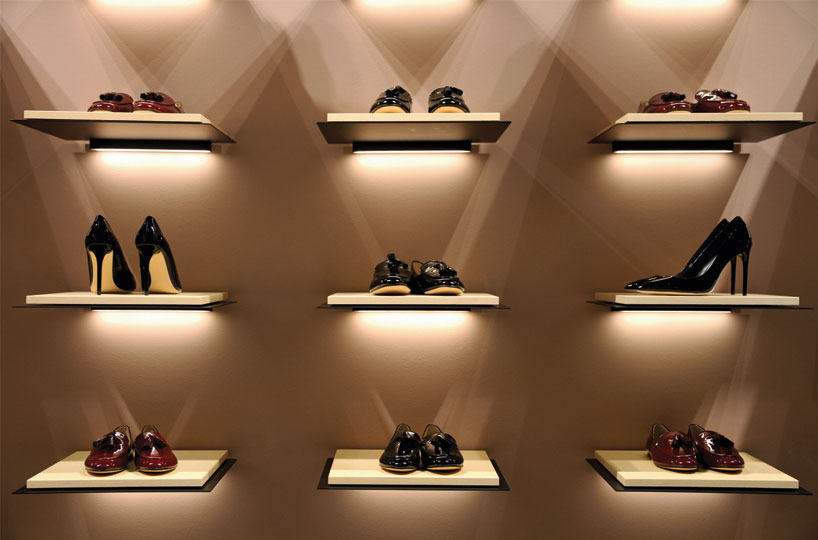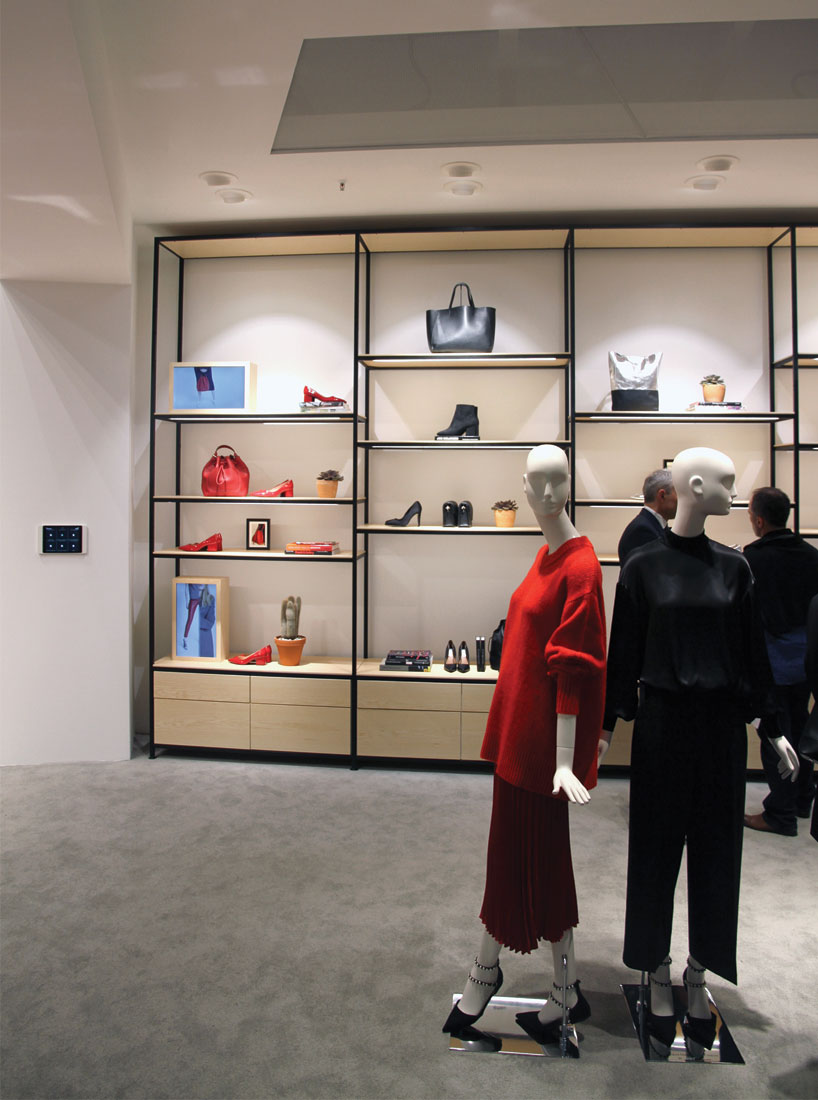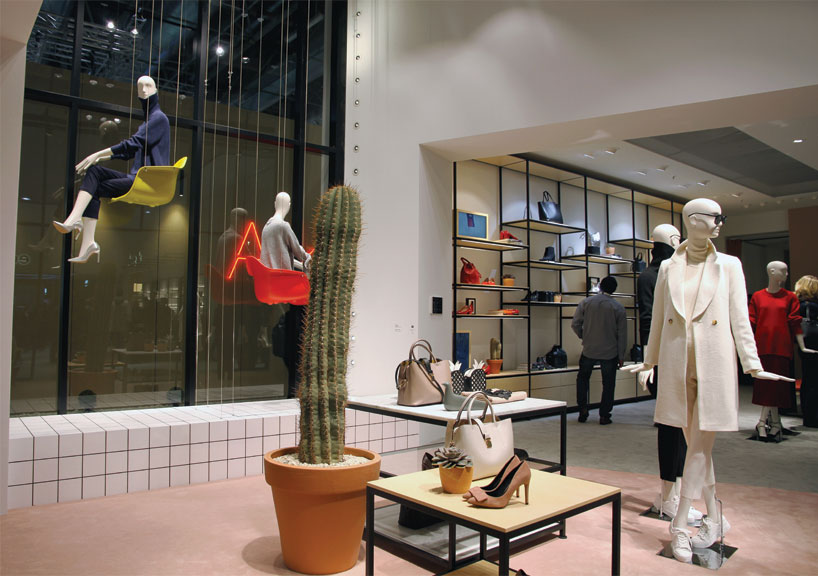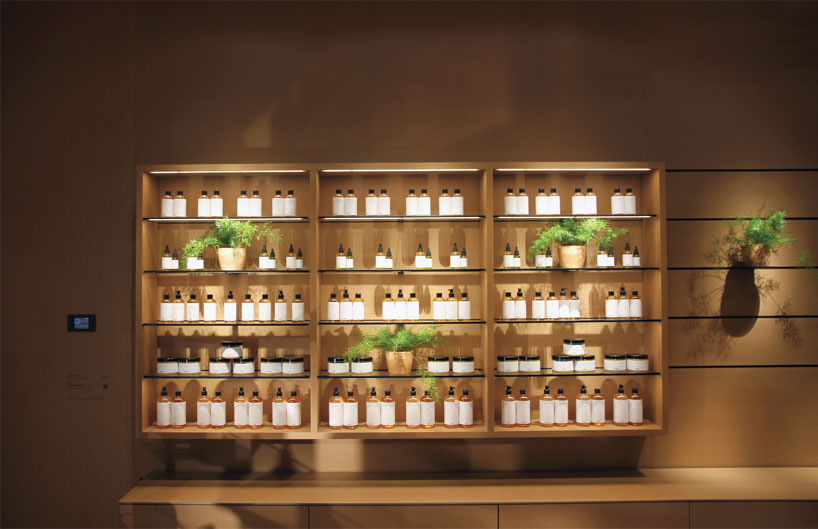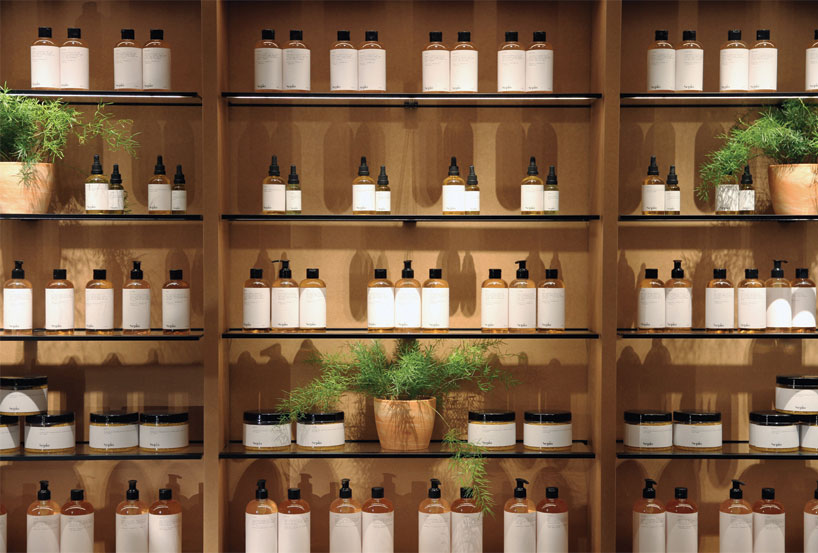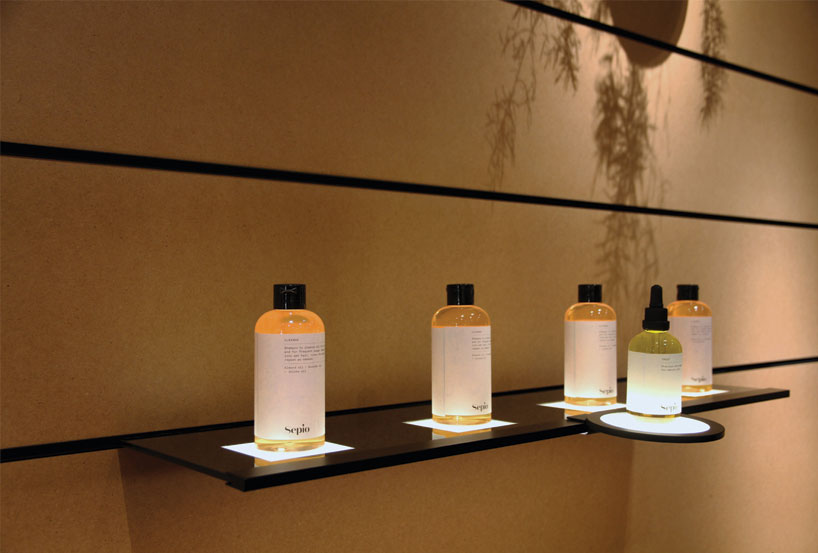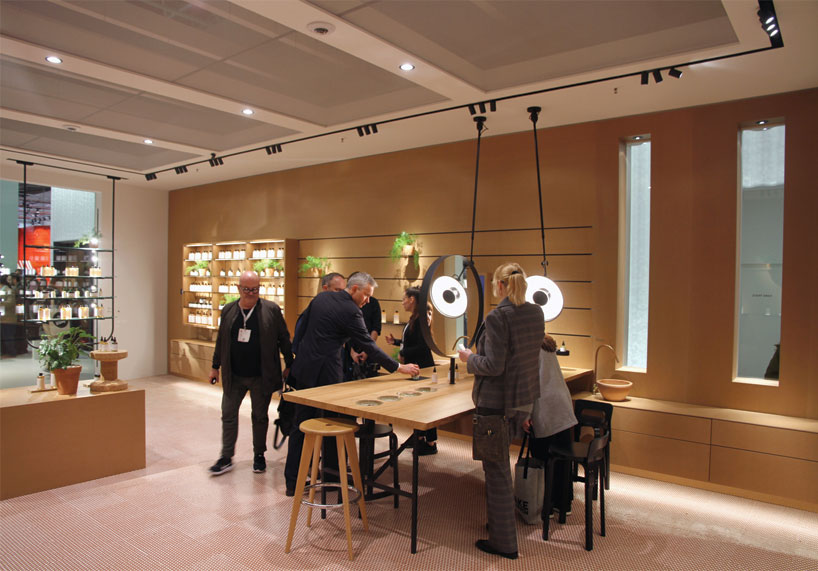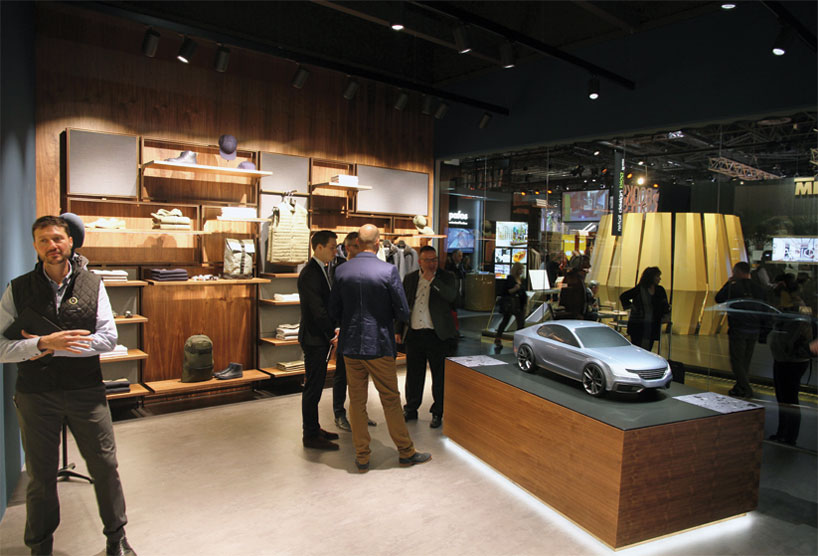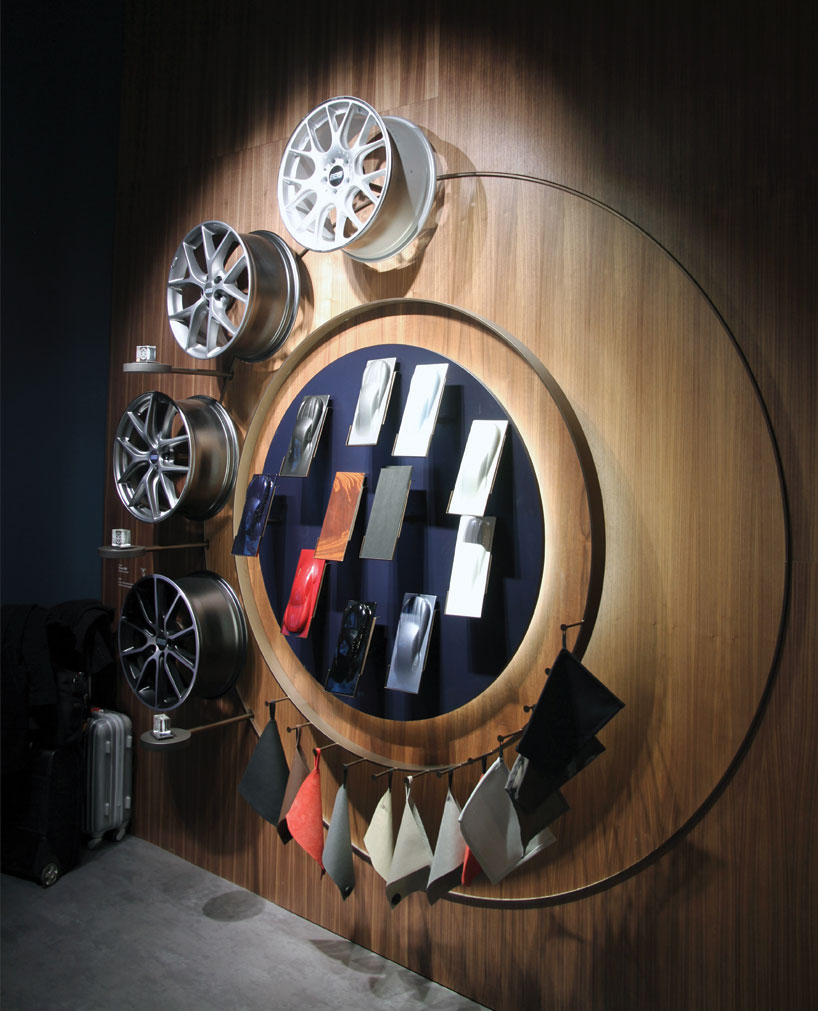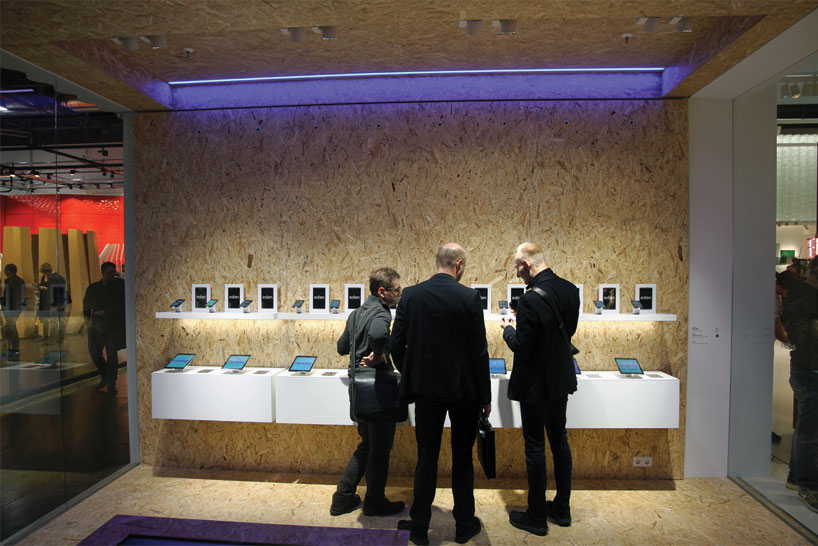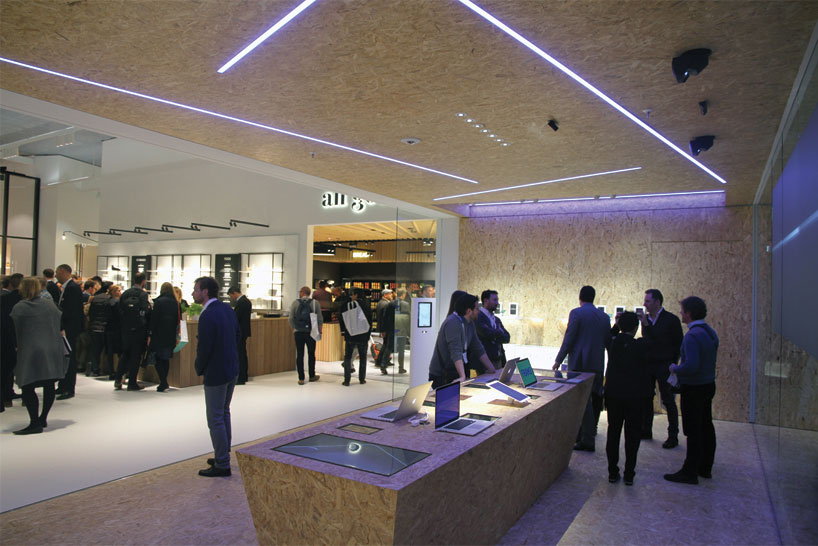 a diverse digital database that acts as a valuable guide in gaining insight and information about a product directly from the manufacturer, and serves as a rich reference point in developing a project or scheme.
designboom will always be there for you
milan, new york, beijing, tokyo

,
since 1999