salone del mobile 2017: known for incorporating the human figure into his designs, italian designer fabio novembre presents 'venus', a bookcase for driade. with a structure made of oak veneer, the piece references the wooden crates used by museums to transport statues and transforms it into a graceful object to exhibit them. portioned into five pieces, the marble power mixed with resin statue rests in between the wooden slabs.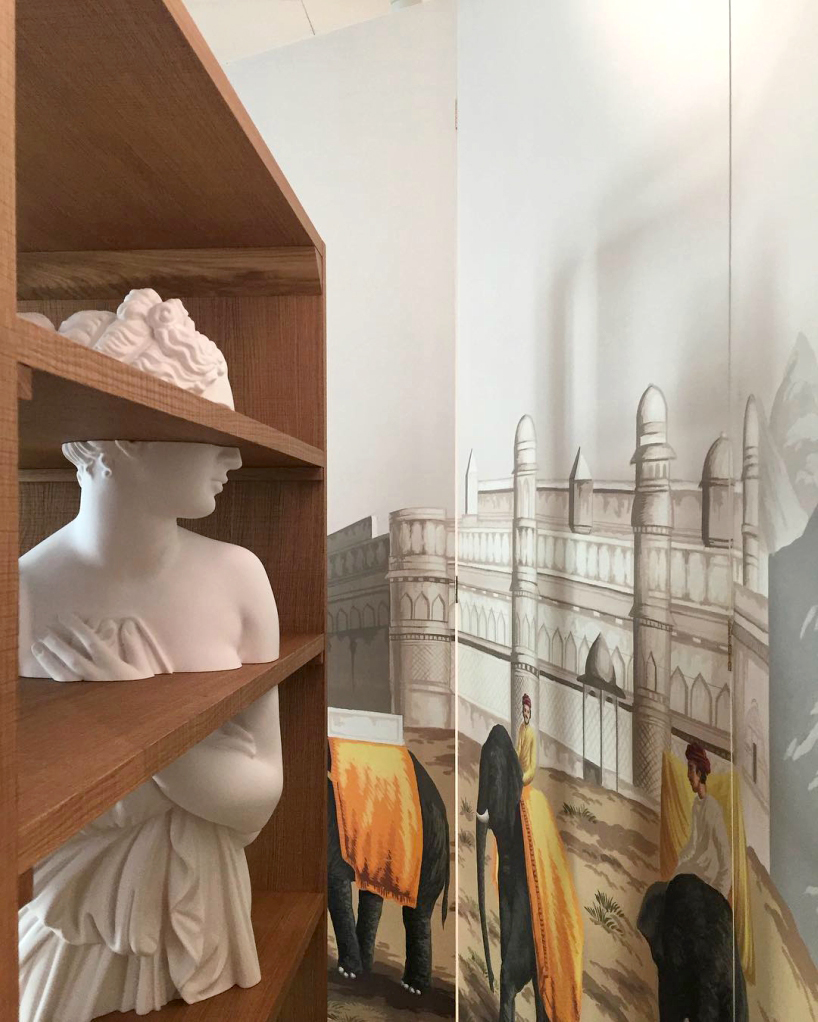 with 'venus', novembre adds his own narrative into canova's venus
image © designboom
'canova imagined that his venus had been caught unawares in the nude and gave her a marble veil to hide herself from indiscrete eyes. I add a succession of wooden shelves that cross the most private parts of her body body to camouflage her in the midst of books and other objects,' comments novembre. 'a four-handed job performed at different moments in time by two italians who are particularly fascinated by the epitome of female beauty: venus.'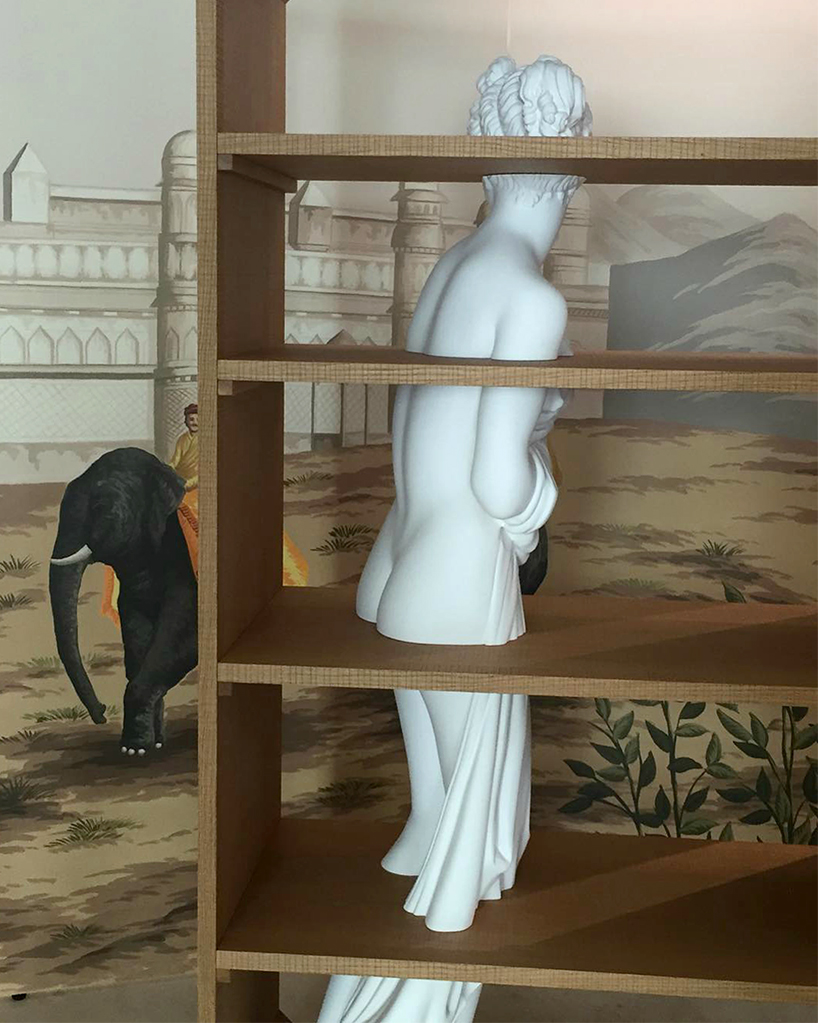 the bookcase's wooden slabs cross venus' more private parts
image © designboom
with 'venus' for driade, fabio november continues his exploration of adding figurative elements into his designs, paying homage to beauty. this piece now joins his driade nemo chair in the intense and fascinating narrative created by the designer, bringing back mythic beauty as occurred in greek art.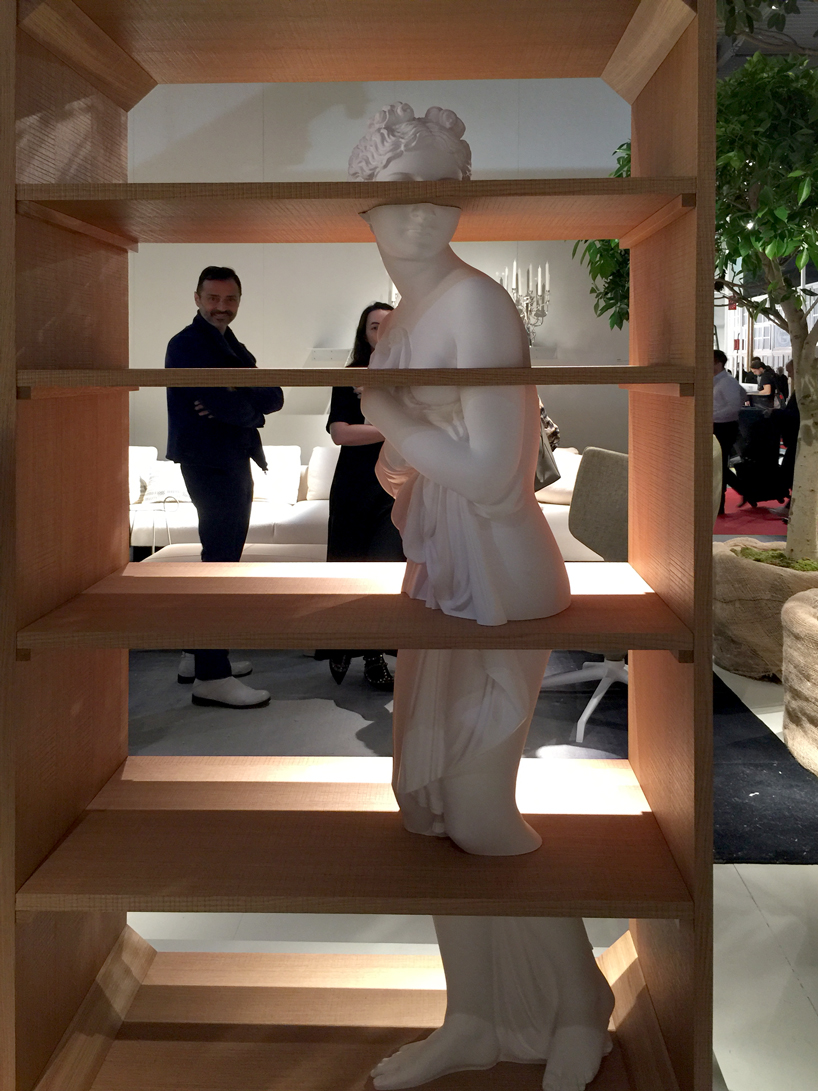 this piece continues with novembre's celebration of female beauty
image © designboom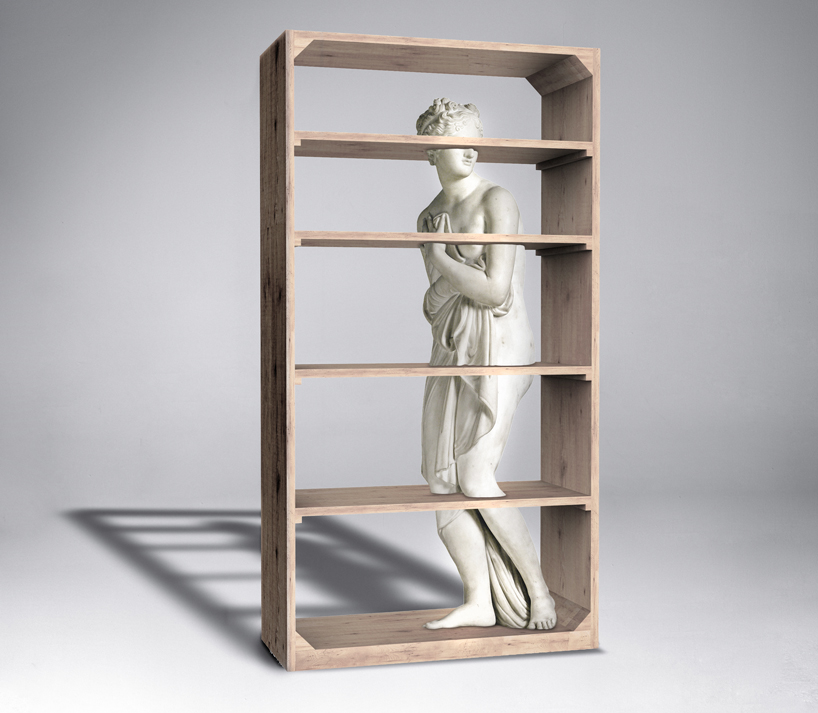 the structure is made of oak veneer while the statue consists of marble powder mixed with resin

dimensions: w.100 x d.50 x h.190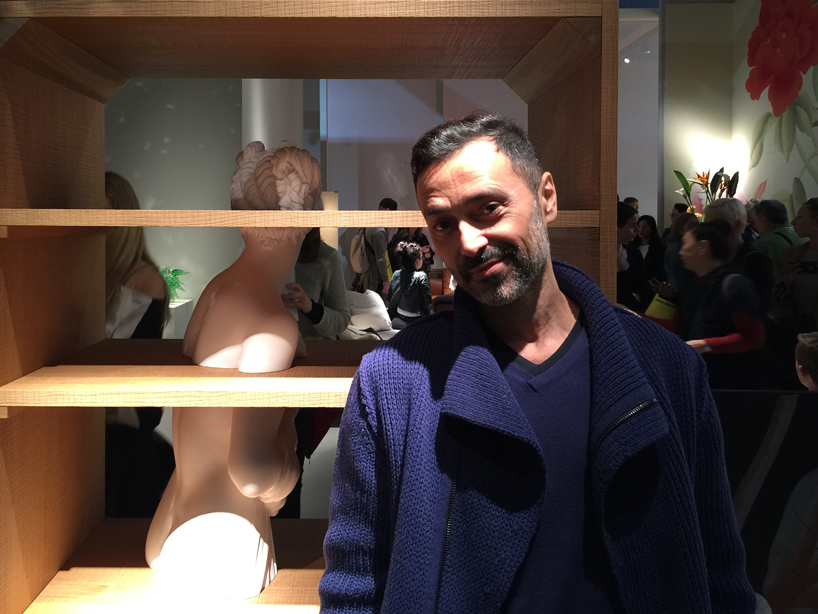 fabio novembre
image © designboom
Save
driade
(5 articles)
may 14, 2017
may 14, 2017
apr 10, 2017
apr 10, 2017
may 31, 2016
may 31, 2016
apr 28, 2016
apr 28, 2016
jun 21, 2016
jun 21, 2016
jun 12, 2016
jun 12, 2016
jun 11, 2016
jun 11, 2016
mar 04, 2015
mar 04, 2015
may 14, 2013
may 14, 2013
apr 20, 2013
apr 20, 2013
oct 23, 2017
oct 23, 2017
jul 23, 2017
jul 23, 2017
jun 11, 2017
jun 11, 2017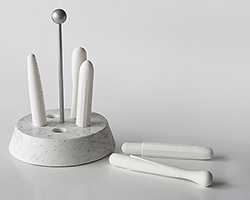 jun 07, 2017
jun 07, 2017
jun 02, 2017
jun 02, 2017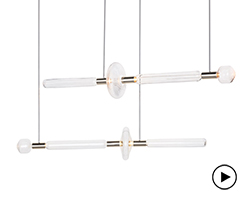 jun 01, 2017
jun 01, 2017
jun 02, 2017
jun 02, 2017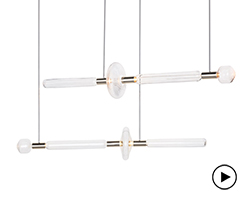 jun 01, 2017
jun 01, 2017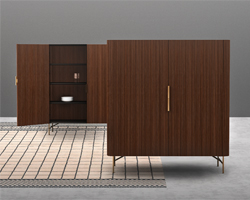 may 30, 2017
may 30, 2017
may 27, 2017
may 27, 2017
may 19, 2017
may 19, 2017
may 17, 2017
may 17, 2017