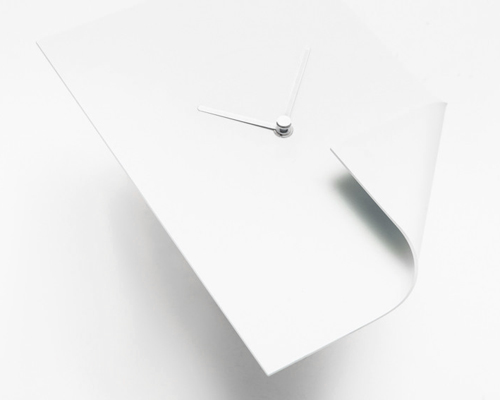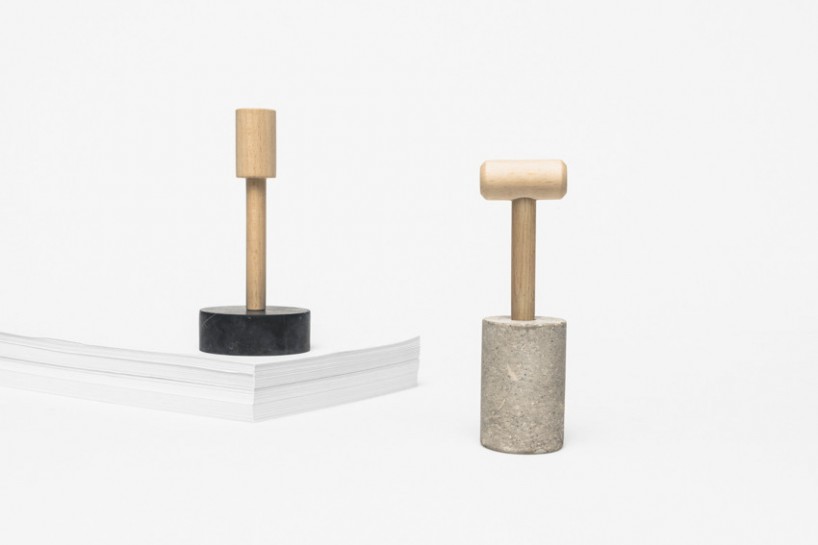 feb 27, 2014
fabrica launches extra-ordinary gallery with handcrafted italian design objects
fabrica launches extra-ordinary gallery with handcrafted design objects
'pinco piano' by giorgia zanellato
dimensions: pinco: 5.5 x 18cm, panco: 8.5 x 18cm
material: marble and wood / gray stone and wood

communications research center fabrica has launched extra ordinary gallery, reinterpreting italian craft traditions with materials such as marble from canova and blown glass from murano for their first design collection available online. entirely made by hand in italy, the collection of objects pays tribute to the beauty of basic and small pleasures in life. common actions such as hanging a picture on the walk, a morning exercise or having drinks with friends are rendered in a new light; domestic, yet exqusite. 'extra-ordinary gallery' was directed by sam baron and designed by dean brown, catarina carreiras, valentina carretta, ryu yamamoto, mariana fernandes, charlotte juillard, margaux keller, giorgia zanellato, kirsty minns and federico floriani.
'pinco panco are a couple of paperweights, one made in stone and the other in marble. the heavy bases are contrasted by wooden handles with peculiar ways to be held. they are reminiscent of artisanal tools that are inherently intuitive through a refined sense that they should be hold.' – giorgia zanellato
the series of objects offered in the collection can be purchased here.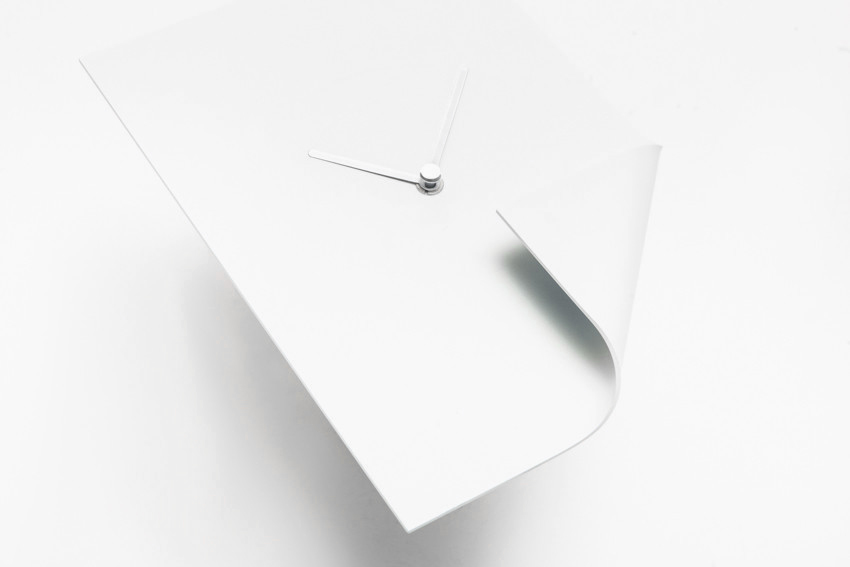 'blank page' by sam baron
dimensions: 21×29.7 cm
material: metal
'a simple white sheet in A4 format, as the blank page which proceeds a new idea, a letter, or an hour spend doing. one corner of the clock is folded up to create a shadow and conceptually lift it, somewhat, from the wall where it will be placed. the speed and pace of time is complemented by the calm whiteness. simple, anonymous and as common as time is for everybody.' – sam baron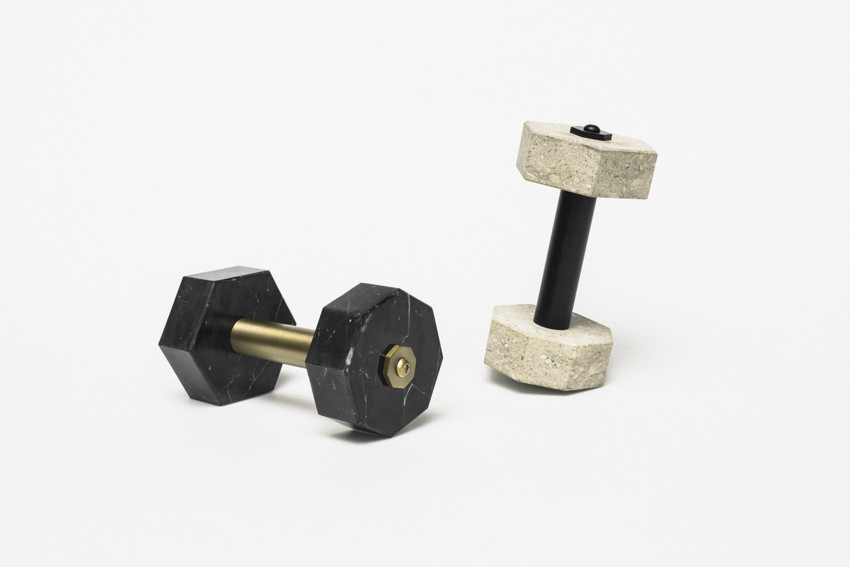 'hercales' by charlotte juillard
dimensions: 21x10x10cm
material: marble and metal / gray stone and metal
'the forerunner of the dumbbell, found in ancient greece, was used as a lifting weight made of stone. 'heracles' is reminiscent of this object which transcends functionality in favor of aesthetical symbolism. the piece becomes a narrative object used also as a paperweight on your desk, or for the genuine esthete as a luxury dumbbell.' – charlotte juillard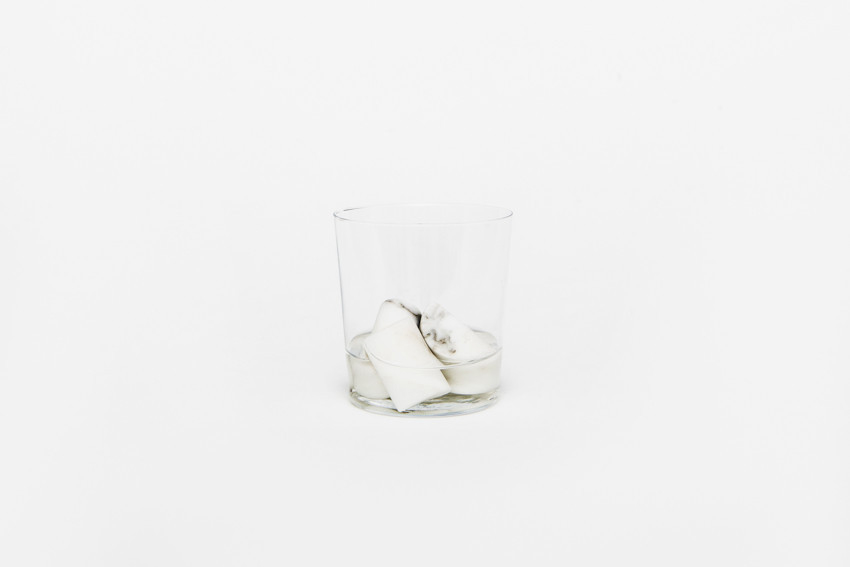 'on the rocks' by federico floriani
dimensions: cylinder 2 x 3.7cm, rectangular: 1 x 5.7cm, semi-circle small: 4 x 2cm, semi-circle big : 3 x 3.5cm
material: white marble
'a tribute to the traditional way of chilling drinks, using real stone. unlike water, using chilled stones does not dilute your drink, leaving the contents more pure and unaffected. the geometric cuts of the pieces create the sense of a landscape in your glass, the surface of the stone brought out in finish by contact with liquid. on the rocks can be put in a freezer and later used in place of ice cubes to chill alcoholic beverages without diluting.' – federico floriani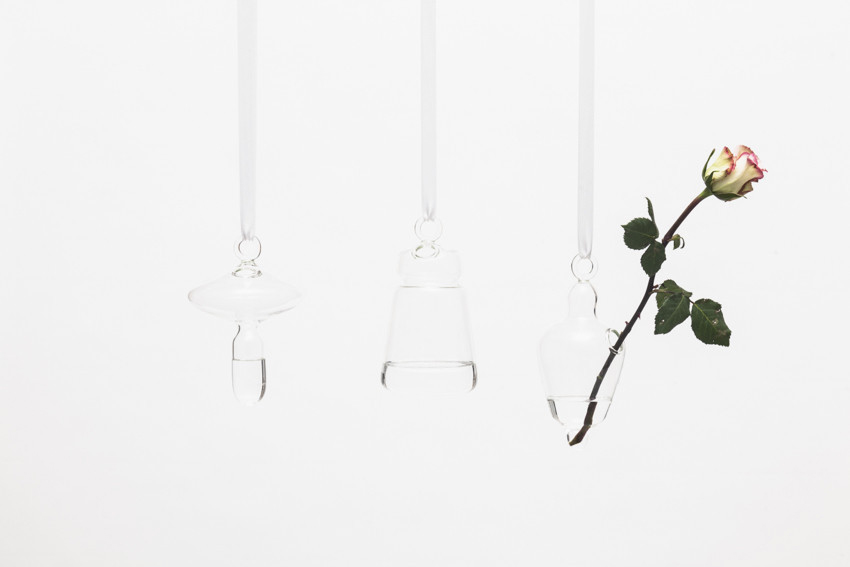 'solifleur' by margaux keller
dimension: 9x19cm
material: glass
'a collection of hang little solifleur made of glass. they remind us of an animal, a vegetable, or a little doll depending on which one you choose. you can hang them on the wall and make an ordinary flower become particular.' – margaux keller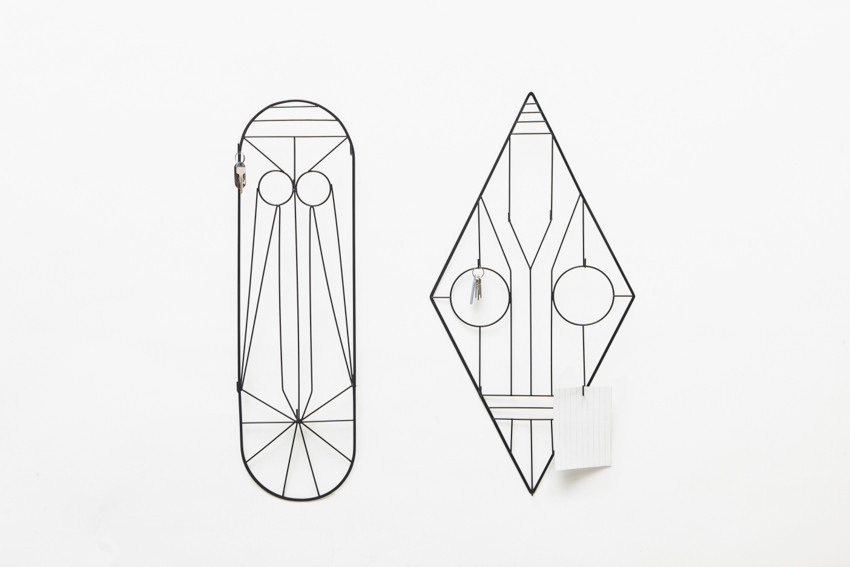 'bu!' by federico floriani
dimensions: square mask: 40 x 80cm, round mask: 25 x 80cm
material:metal wire
'bu! is a metal wire wall organizer inspired by the decorative door railings of southern italian heritage. you are welcomed by a friendly face hanging on your wall as an extra host in your home, that makes arriving home unique every day.' – federico floriani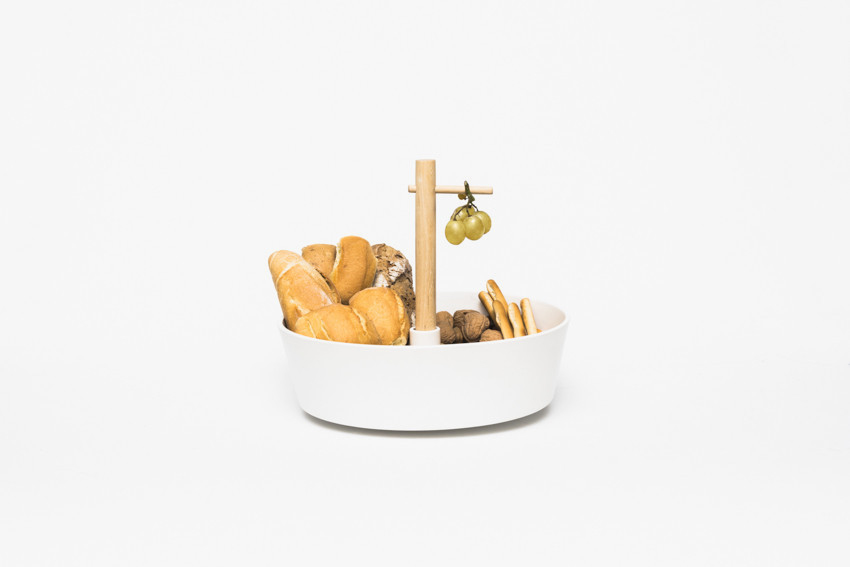 'dilemma' by dean brown
dimensions: 35x32h cm
material: ceramic and wood
'an uncertain table piece that can be used as fruit bowl or a cake plate. it acknowledges a personal dilemma: to eat healthily or to indulge. without being judgmental, it presents two alternative ways to enjoy food.' – dean brown
how to use
1. fruit bowl assembly – mount the ceramic piece (bowl side up) on the wooden stick with the wooden platform at the base. insert the wooden peg in the hole to hang bananas, grapes etc.
2. cake plate assembly – mount the ceramic piece (flat side up) on the wooden stick with the wooden platform at the base. fix the extra wooden platform on top of the stick. the ceramic and the wood are appropriate for contact with food.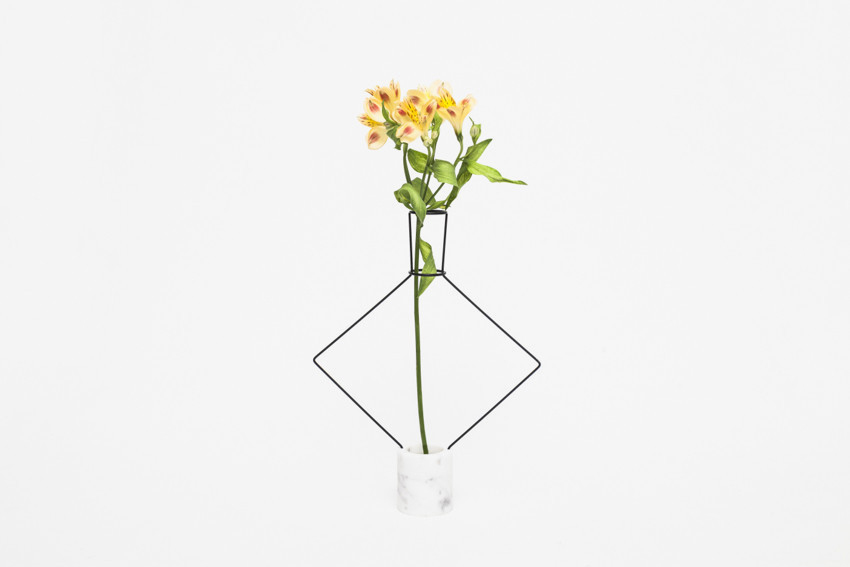 'chloris' by ryu yamamoto
dimensions: 30x40cm
material: metal and marble
'a geometric wireframe sculpture, which functions as a flower vase, is balanced by a stone base and formed by an abstracted angled square. it makes a spatial ambiguity creating a floating 'frame' which reveals and emphasizes the flower stem in order to show the beauty of an entire flower's existence, not only its blossom.' – ryu yamamoto
nov 22, 2017
nov 22, 2017
oct 05, 2017
oct 05, 2017
jan 01, 2017
jan 01, 2017
jun 28, 2016
jun 28, 2016
jun 27, 2016
jun 27, 2016
apr 29, 2016
apr 29, 2016
a diverse digital database that acts as a valuable guide in gaining insight and information about a product directly from the manufacturer, and serves as a rich reference point in developing a project or scheme.