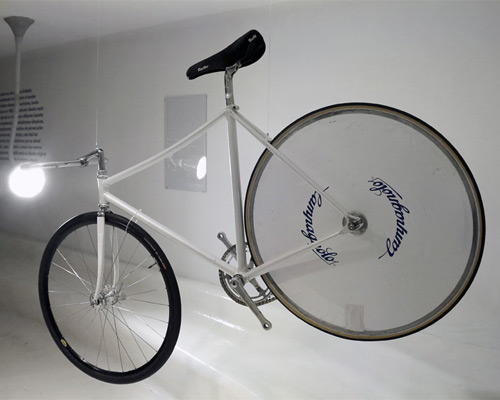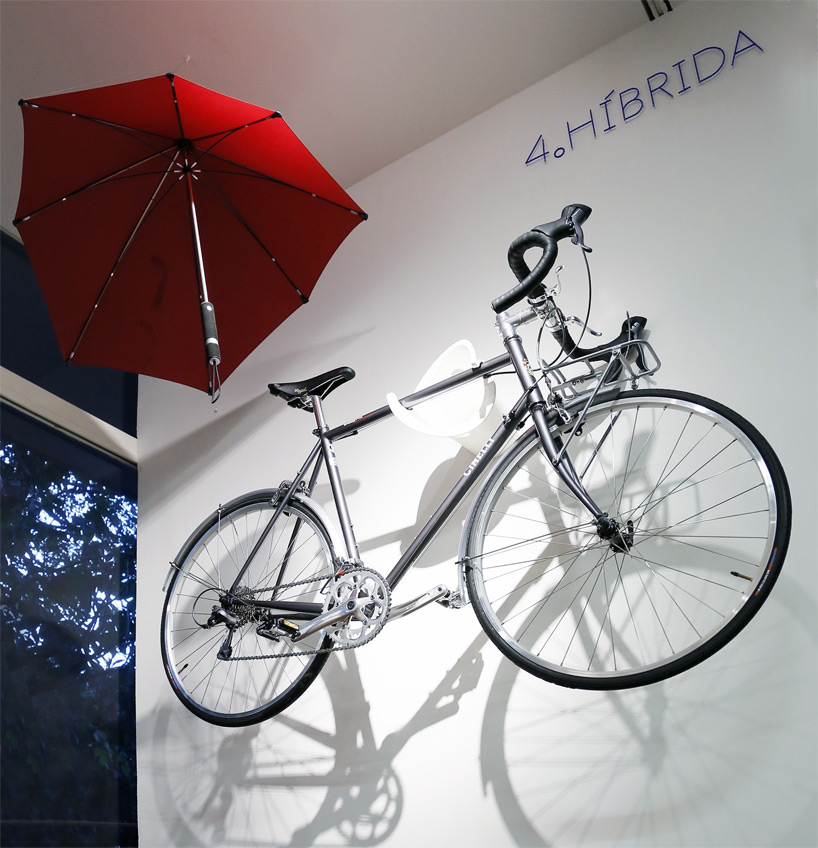 feb 20, 2015
fernando romero/FR-EE organizes trazos ciclistas bike exhibition in mexico city
fernando romero/FR-EE organizes trazos ciclistas bike exhibition in mexico city
photo by ricardo bernal

gallery archivo diseño y arquitectura —founded by the mexican architect fernando romero and his wife soumaya slim— in mexico city, presents 'trazos ciclistas' (cyclists traces), an exhibition which explores the bicycle as an object of design, even art, in relation to the bicycle as a means of transport.
curated by cecelia león de la barra (industrial designer), david ortega (architect) and regina pozo (director of archivo diseño y arquitectura), the show is divided into sections which focus on the most common bike typologies, including: BMX, fixie, folding, hybrid, mountain sports and touring, accompanied by a variety of objects that relate to bike culture such as clothing, helmets, locks and other accessories.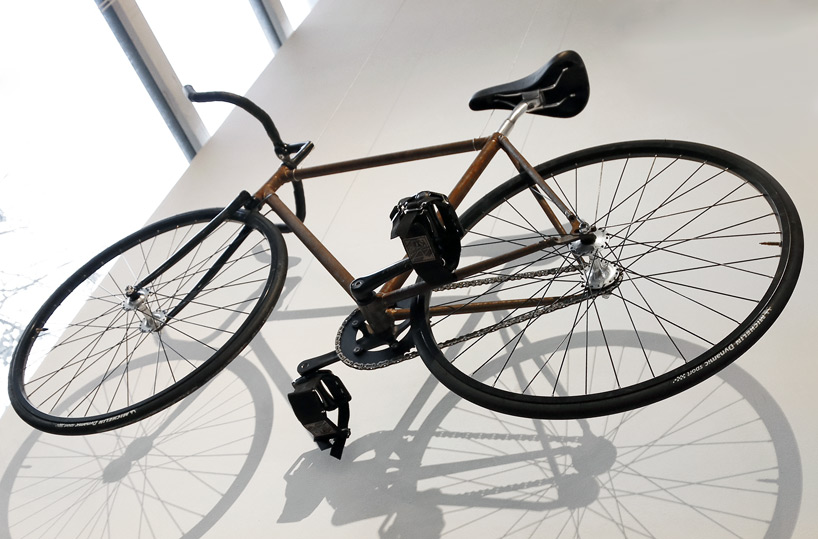 the bikes displayed in a way that allows viewers to look at them from new perspectives
photo by ricardo bernal

some bikes were conceived exclusively for the exhibition, like 'mini-bike' by the mexico-based tailor made bicycle studio básica, while others stand as legendary objects. among these is 'space frame' designed by alex moulton in 1979, produced by british manufacturer pashley cycles, which has become famous for its performance advantages as a result of engineering innovations; and its hydroelastic suspension and unconventional frame — a truss-like structure using aeronautical construction that reduces significantly the overall weight of the bike. other unique two-wheelers are 'biomega MN bicycle' designed by marc newson in 1999 — a limited edition bike fabricated using superplastic aluminum; and a restored bicycle frame that was used by the mexican olympic cycling team in 1993.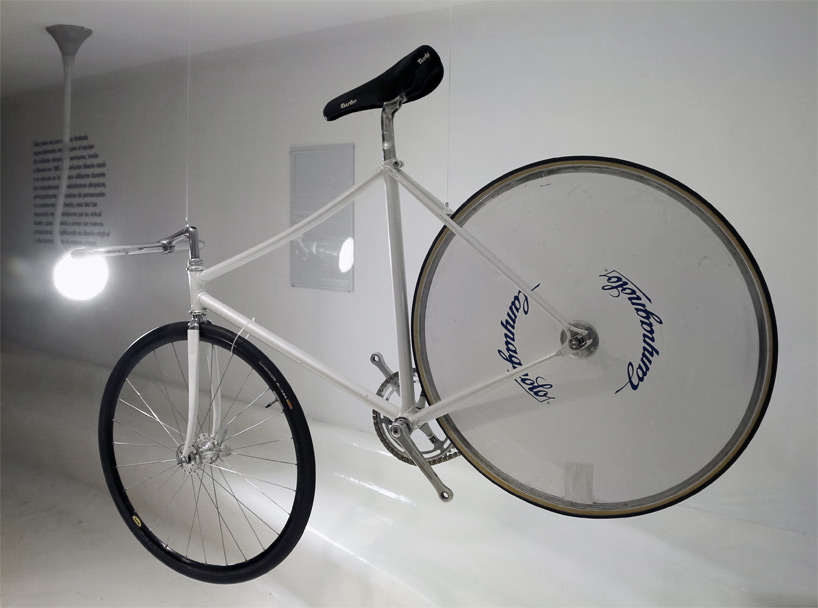 campagnolo racing bike
photo by ricardo bernal

collectively, the objects of 'trazos ciclistas' address three main issues: the object – the bicycle, the user and cyclist, and the territory, each approached from the perspectives of art, architecture and design. the art-bicycle intersection is displayed through a series of photographs by mexican photographer berruecos that depicts the cyclists of the last tour de france, alongside two hand-crafted frames by italian master bike builder colnago painted by graffiti artists futura and stash.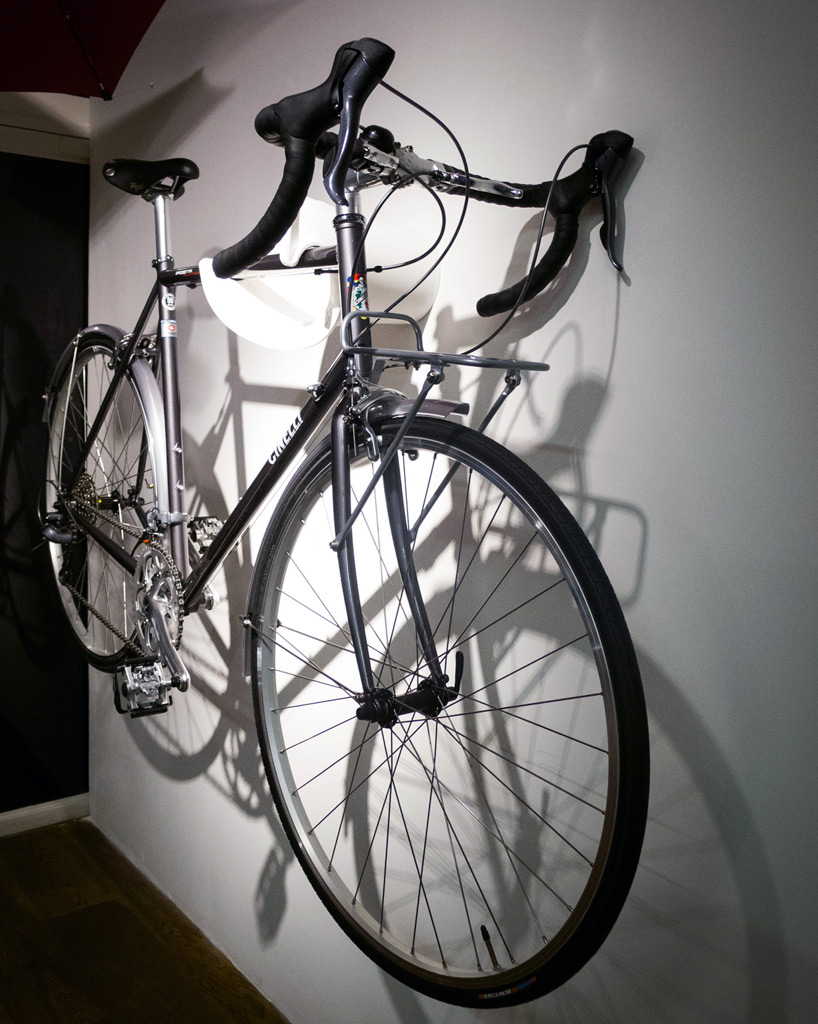 cinelli-designed bike
photo by antonio gallardo
the architecture-object intersection is depicted through a series of infographics which cover the gallery's wall and indicate the use of public bike share systems around the world, accompanied by data such as the density and location of these stations, infrastructure and daily user count. in addition, examples of different city bike's in mexico city and guadalajara are presented to give an idea of the diverse designs implemented in different locations.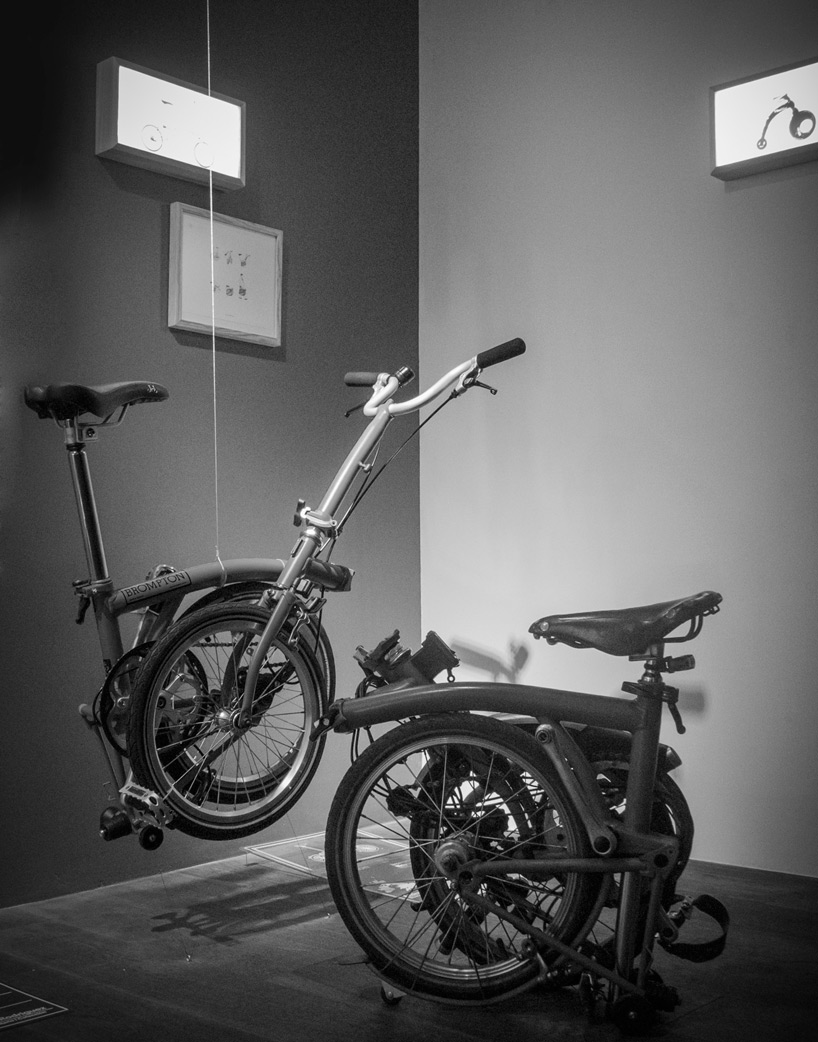 brompton folding bike
photo by antonio gallardo
finally the design-territory aspect is portrayed through visual animation. a screen that imitates the topography of mexico city's core area, reproduces cyclist traffic in the city, displaying the most relevant flows and routes, creating an illustration of bike traffic.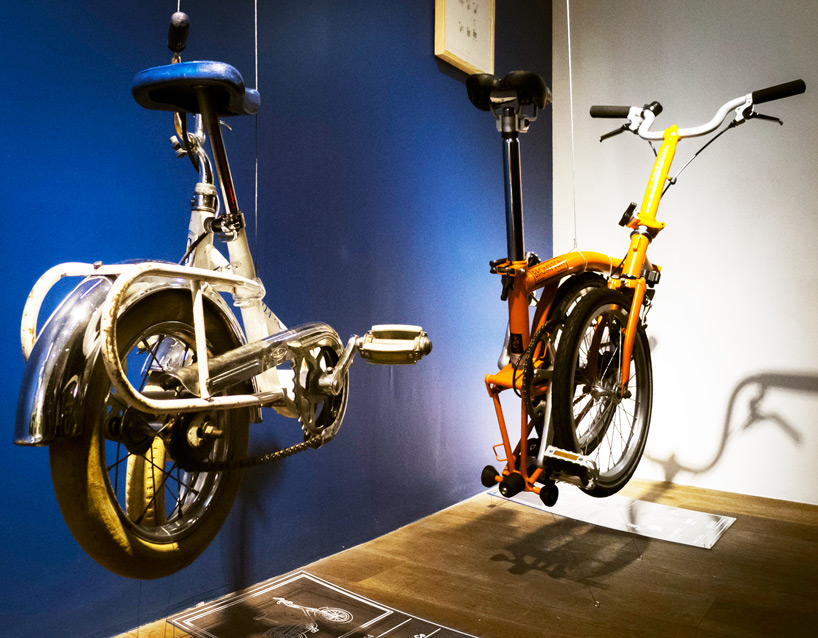 the exhibition looks at different bike typologies, including folding two-wheelers
photo by antonio gallardo
'trazos ciclists' intends to expose and reflect the appropriation of the bicycle by its users, in the context of the different environmental domains in which they are used. taking quite a local approach and observation of the bicycle, the curators affirm: 'the mountain bike is the most used typology in mexico city, nevertheless is maybe the most inadequate for the urban use.' with this, a video records pathways taken by urban cyclists with various two-wheelers, tracking their objectives and routes, as well as laying out the ways in which this type of transportation is used — from a tamale seller employing an inverse tricycle to carry his goods, to a messenger using his bicycle to tour mexico city at maximum speed to get his job done.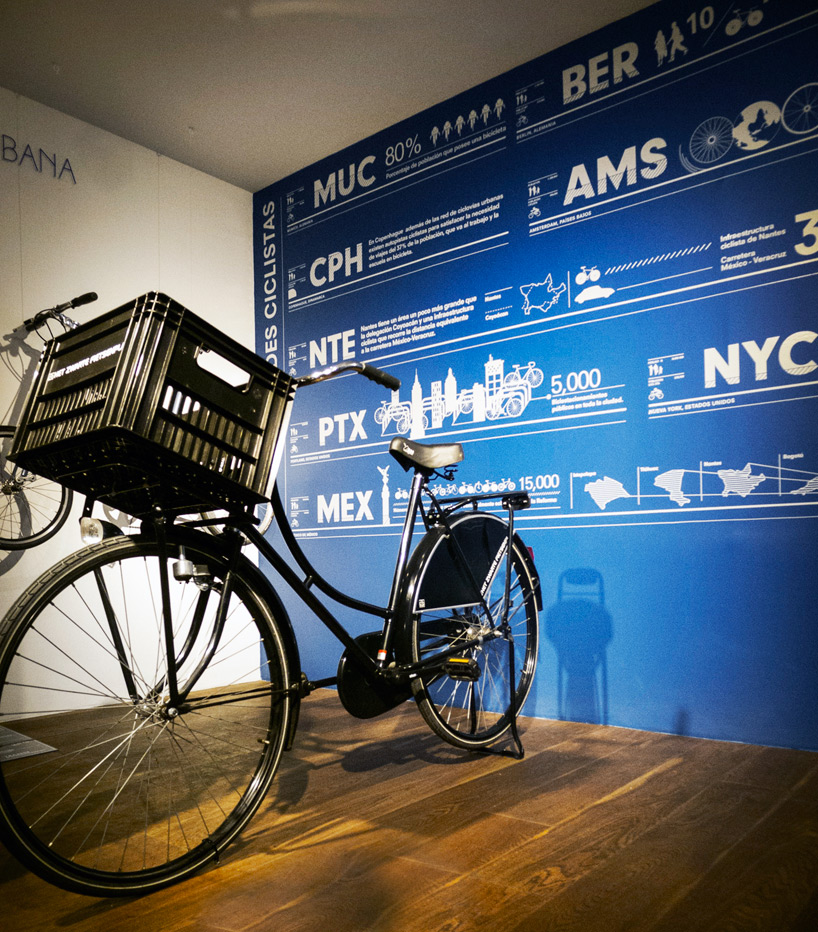 infographics on the wall indicate public bike sharing systems across the globe, and associated stats
photo by antonio gallardo
ultimately, the shows aims to display the flexibility and versatility of the bike — from fashion and aesthetics, to functionality — as the founder of 'archivo' fernando romero points out: the adaptability of the bicycle to different contexts, from an art and design perspective. this statement is supported with the different shapes, materials, objectives and uses of the vehicle, exposed along the exhibit. the main concerns of the gallery and of the exhibit is to comprehend the bicycle through its design. the exhibition is arranged in a way that the visitor can observe and interact closely with the bicycles, looking at the works on display from different angles, giving one the possibility of to examine and view bikes from a different perspective.
'trazos ciclistas' is on show until may 29th, 2015.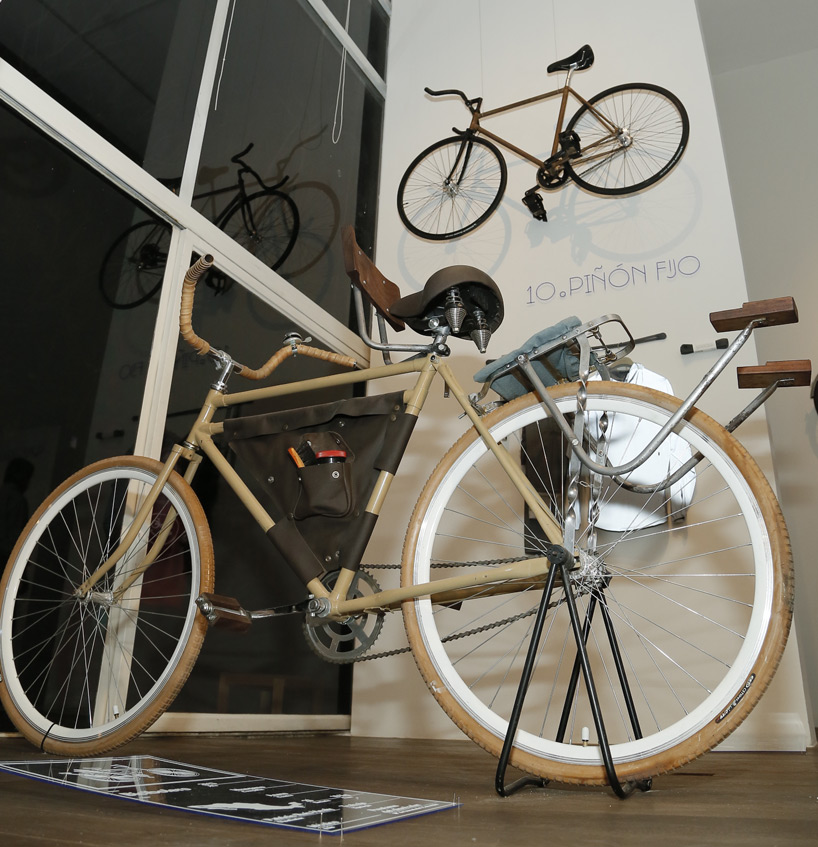 a display of fixie bikes
photo by ricardo bernal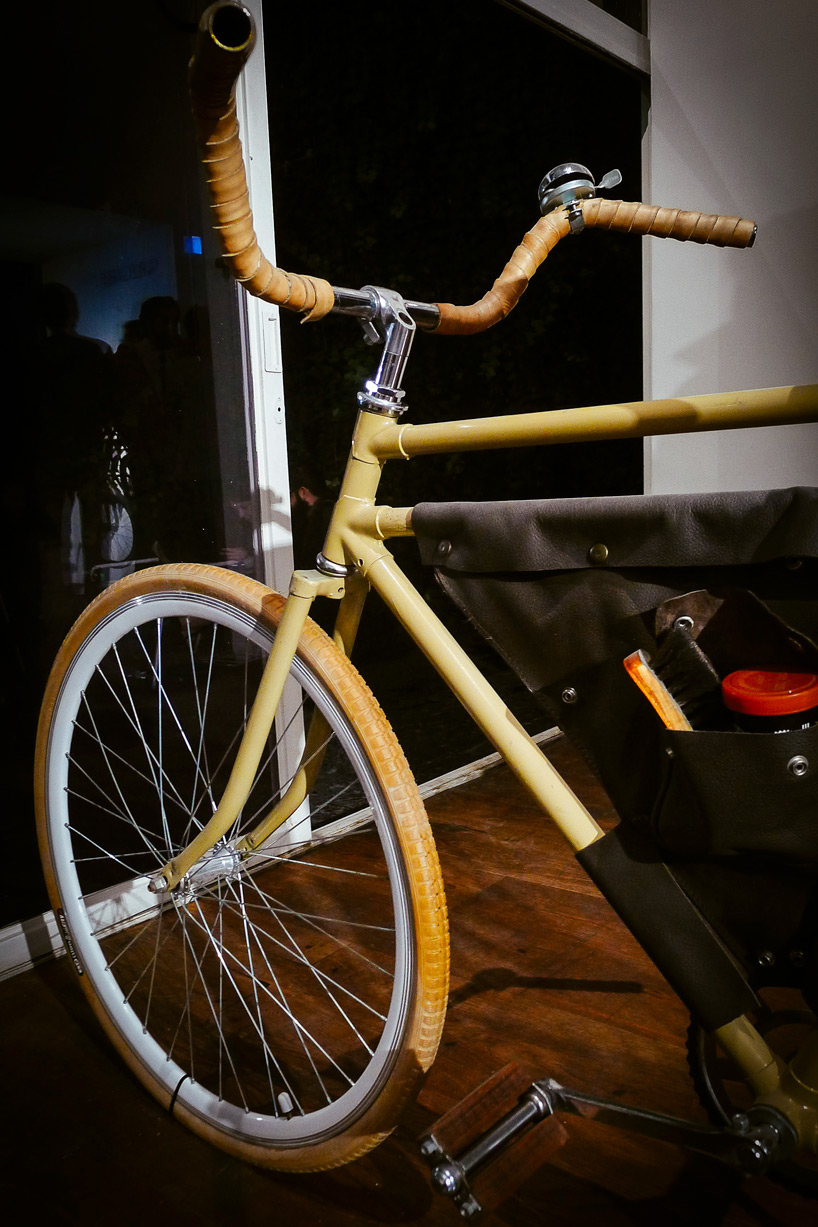 detailed of a fixie bike with leather-bound handlebars and storage pouches
photo by antonio gallardo
nov 22, 2018
nov 22, 2018
nov 21, 2018
nov 21, 2018
nov 20, 2018
nov 20, 2018
nov 07, 2018
nov 07, 2018
nov 05, 2018
nov 05, 2018
nov 04, 2018
nov 04, 2018
oct 29, 2018
oct 29, 2018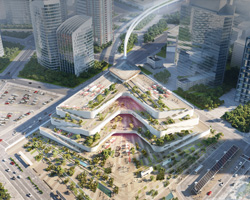 sep 18, 2017
sep 18, 2017
dec 23, 2016
dec 23, 2016
a diverse digital database that acts as a valuable guide in gaining insight and information about a product directly from the manufacturer, and serves as a rich reference point in developing a project or scheme.