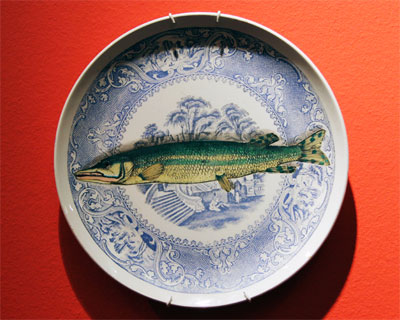 jun 30, 2013
fornasetti - out of 1,000 plates which is the piatto forte?
promotional plates for fleming & joffe have a white background and illustrate a range of fantastical recipes and their main ingredient such as ostrich eggs and green peppers omelette, elephant ear soup, and snake a la cleopatra
image © designboom
fornasetti has a vast archive of objects which have been designed by piero fornasetti (1913-1988). with more than 11,000 products attributed to the workshop it is impossible that all of them can be in production, considering the extensive amounts of labour that are required to manufacture the artist's designs. celebrating its 100th anniversary this year, piero's son barnaba presents some iconic pieces of furniture of the world of fornasetti, keeping the legacy of his father's creative practice alive with a contemporary vision–see designboom's feature on the 100th anniversary of the birth of piero fornasetti.
with such a vast archive of objects designed by piero fornasetti himself, it is impossible that these 11,000+ works can all be considered for production when one observes the labour which is required to manufacture his designs. in keeping the circulation of his father's work fresh, barnaba selects pieces from his father's expansive repertoire each year and releases them as small number re-editions. those which are chosen are typically designs which have not been in manufacture for many years, each made in the original manner.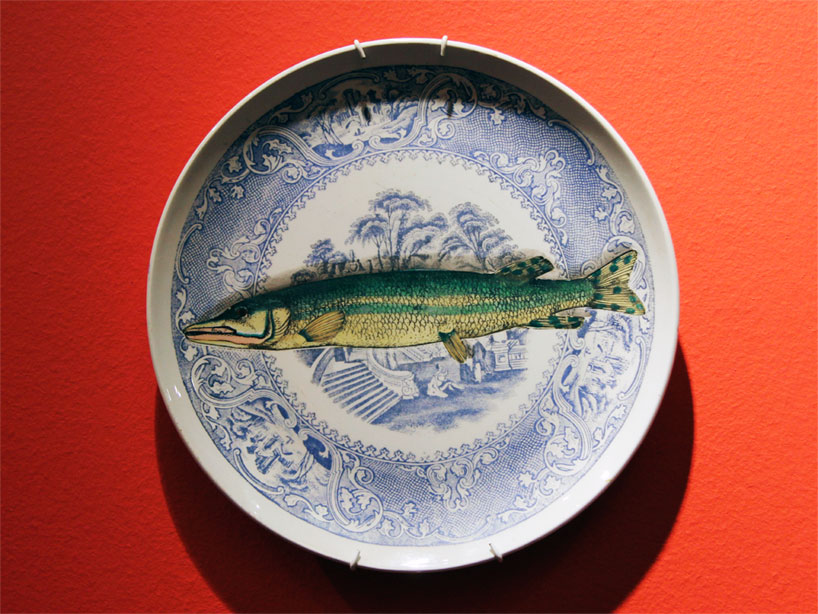 piscibus plates illustrate a background which depicts imagery typical of classic wedgewood style dinnerware with a single fish overlaid–ready to serve
image © designboom

fornasetti – out of 1,000 plates which is the piatto forte?
this year, fornasetti invites you to view 'il piatto forte' and participate in determining what it will re-edition. the extensive exhibition of plates designed by fornasetti during the 1950s and 1960s are presented as originally produced, as well as concepts on paper, a few of which are still sold as re-edits today, but most of which are no longer being made. by the early 1960s, when piero fornasetti had opened up his first milan showroom in via montenapoleaone, he had already conceived thousands of plates which expressed his signature style of delicate, surreal, often melancholic illustrations, many depicted in black and white, which he continued for the decades leading up to his death in 1988.
the range of subjects he explored was broad; fornasetti reinterpreted traditional elements of italian culture, from depictions of historic italian architecture — imagery which is evidence of his passion for piranesi's etchings, palladian buildings, and pirandello's plays; venetian street scenes and la scala opera house. plates illustrating food related motifs, with arrangements of biscotti (cookies), cross-sections of fruits and vegetables, sea creatures and outlines of fantastical recipes, adorning their surfaces; and others portraying astrological themes, hot air balloons…
visitors are asked to pick their favorite of the plates on show, and why they have chosen it. at the end of the exhibition (on now until september 14th), the most voted will be put into production again by fornasetti. bring out your home's fun side with these beautiful plates!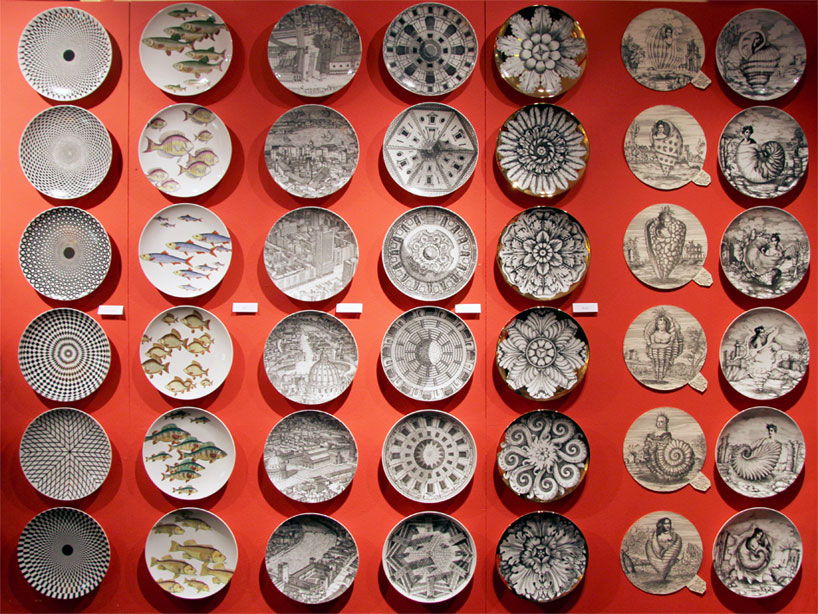 exhibition view with plates, many of which show the signature black and white depictions of fornasetti, displaying schools of fish, drawings of italian cities and various courtyards, as well as sea goddesses emerging from shells
image © designboom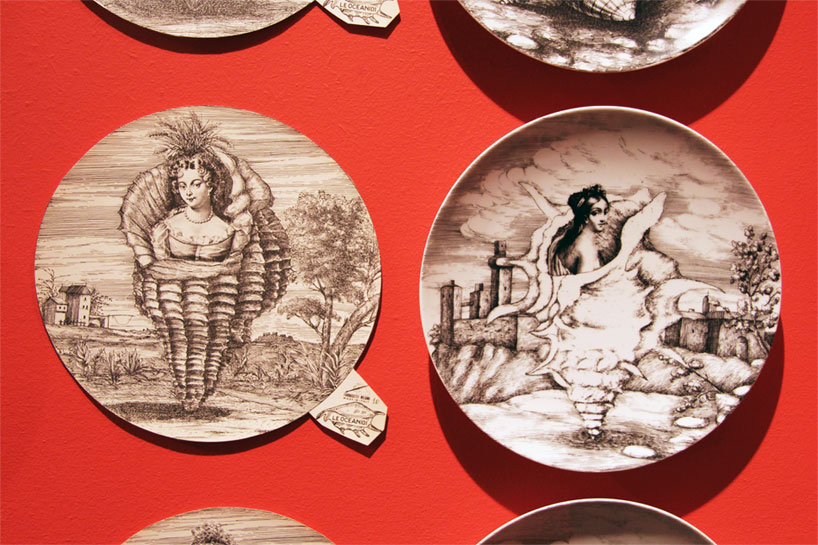 le oceandi plates illustrate a white background with lithographically printed women emerging from seashells standing oddly vertical on land
image © designboom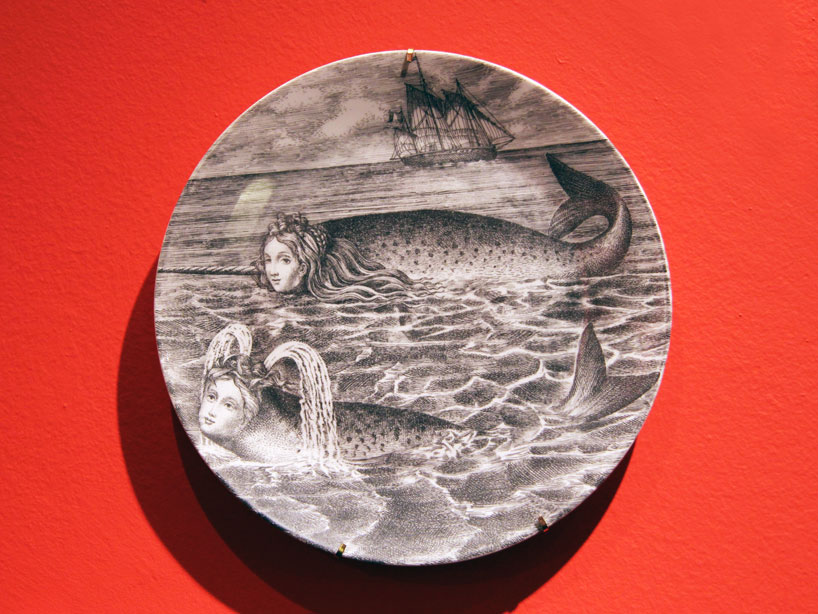 sirene plates illustrate gray scale lithographically printed images of unreal creatures–varieties of fish with the heads of beautiful, young women swimming in the sea
image © designboom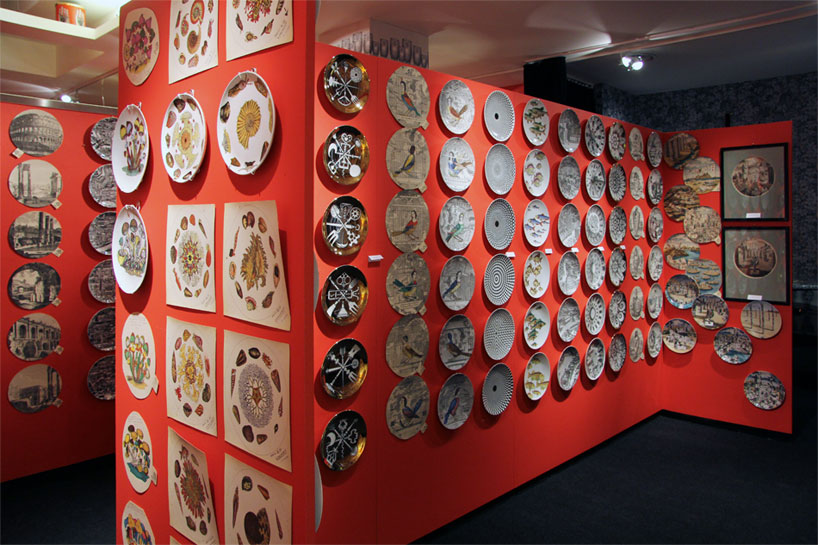 'il piatto forte' exhibition at fornasetti's milan showroom
image © designboom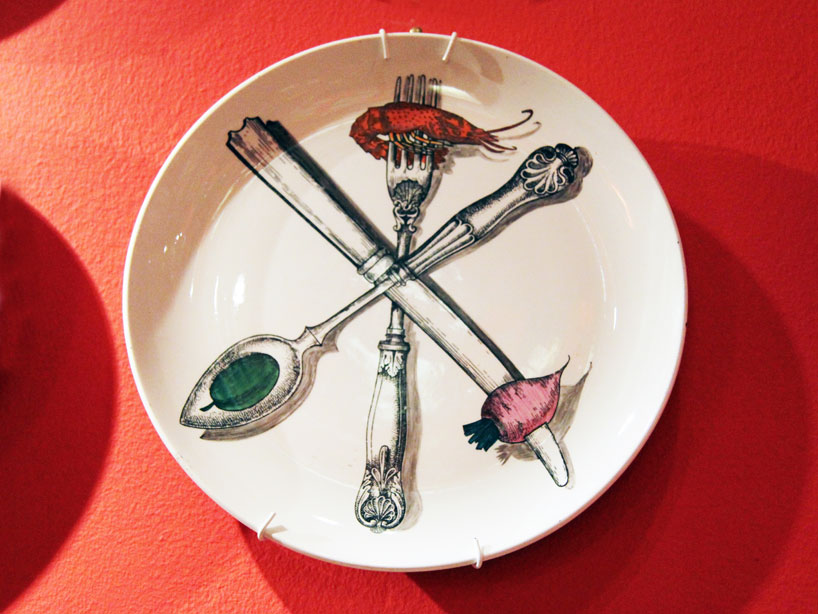 buoni bocconi depict black and white illustrations of ornate cutlery, each hosting a small, edible morsel of food realized in color
image © designboom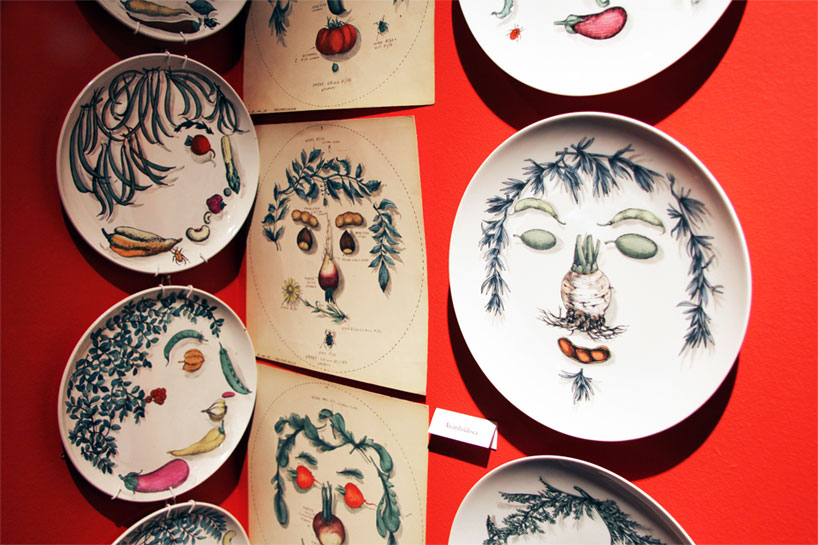 vegetale (left) and arcimboldesca (right) illustrate the signature imagery of italian painter giuseppe arcimboldo who depicted fictitious faces made from compositions of fruits and vegetables
image © designboom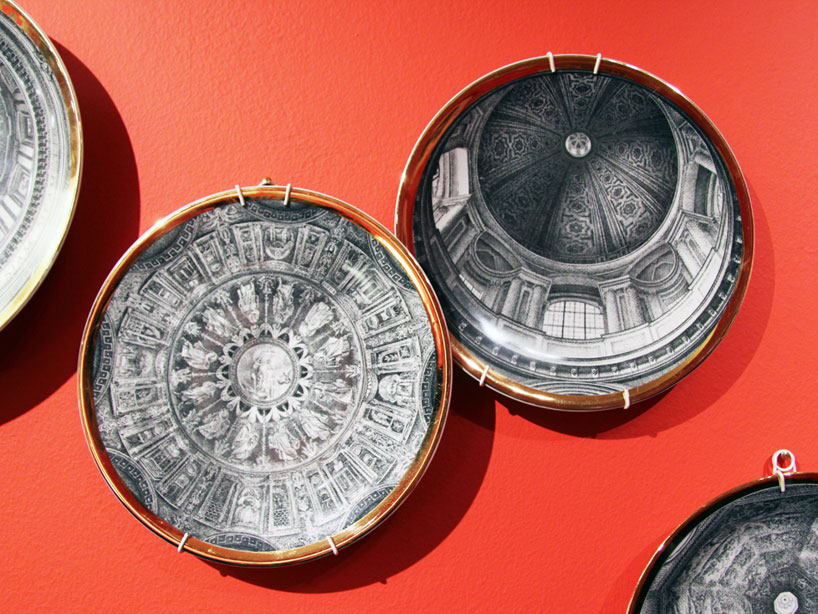 le cupole d'italia are lithographic prints of some of italy's famous domed buildings framed by a gold edge
image © designboom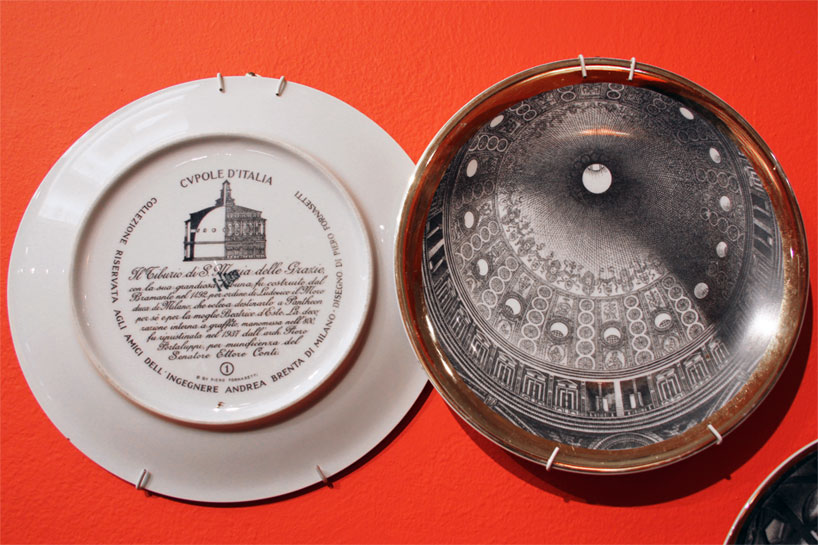 back and front of the le cupole d'italia plates
image © designboom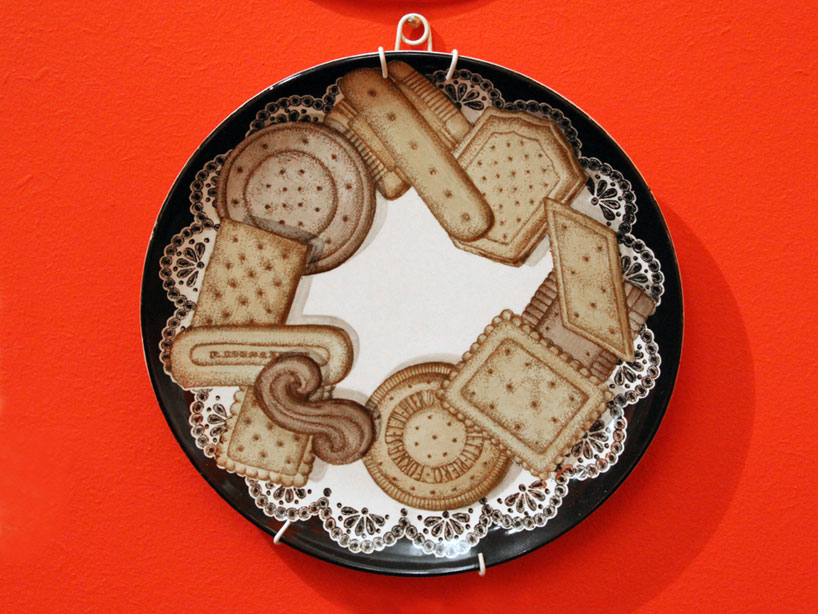 biscotti
image © designboom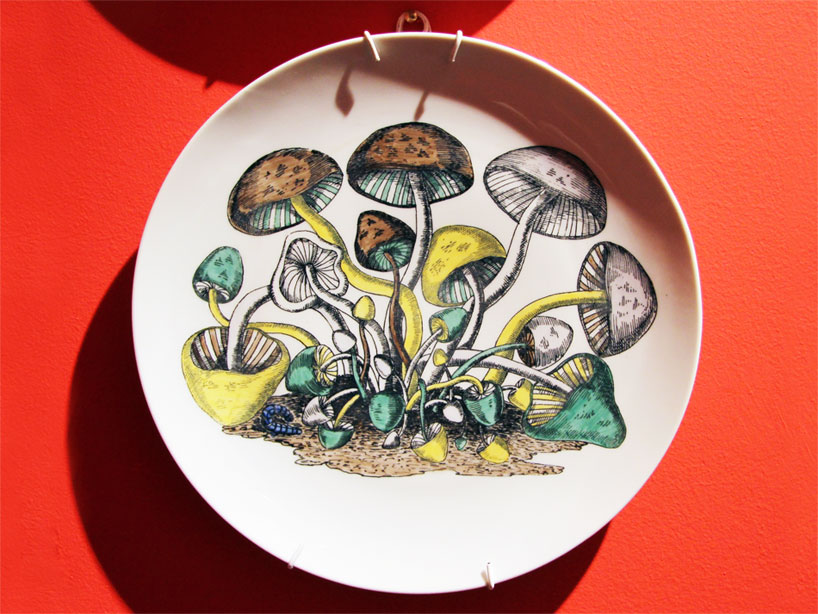 funghi plates host coloured drawings of wild mushrooms presented on a white background
image © designboom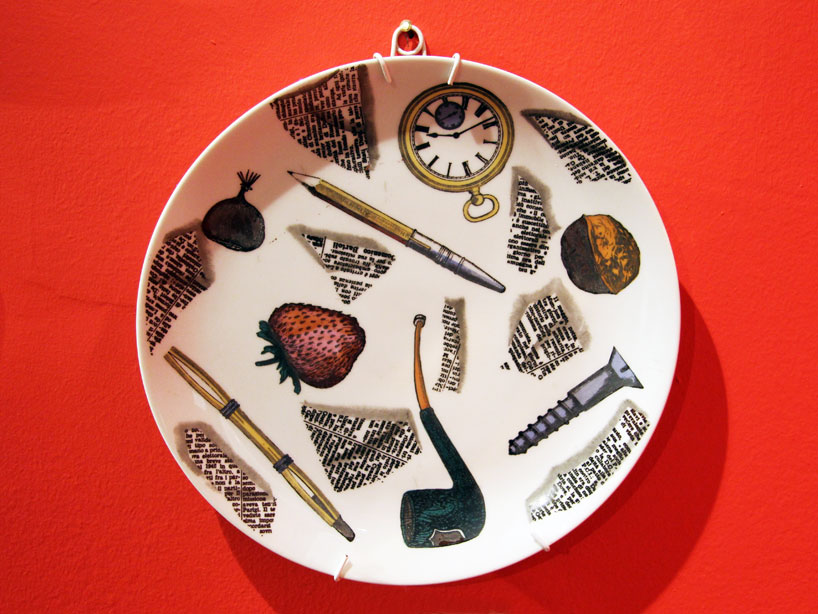 giornali e oggetti illustrates a colorful collage of newspaper pieces and mundane objects
image © designboom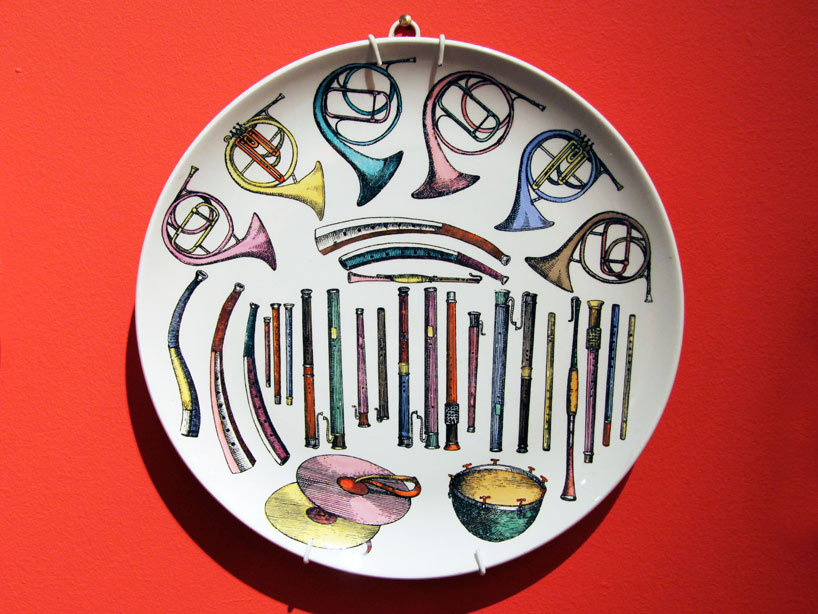 strumenti musicali piccoli plates present a colorful orchestra of instruments
image © designboom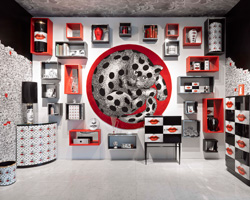 jan 31, 2020
jan 31, 2020
oct 13, 2019
oct 13, 2019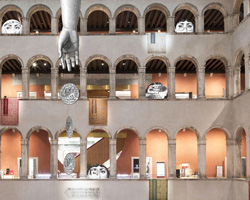 may 13, 2019
may 13, 2019
apr 19, 2019
apr 19, 2019
jan 17, 2019
jan 17, 2019
jul 16, 2018
jul 16, 2018
a diverse digital database that acts as a valuable guide in gaining insight and information about a product directly from the manufacturer, and serves as a rich reference point in developing a project or scheme.