FUEGUIA 1833, the pioneering fragrance company established by argentine polymath julian bedel, has released its first dedicated suite of home fragrances to be used in tandem as a holistic and personalized scent experience. the collection comprises a personal diffuser that offers intimate and localized environmental aromas, the brand's first sustainable beeswax candle, and the already popular sanitizing skin & textile spray.
founded in 2010, FUEGUIA 1833 is an artisanal brand meticulously created from start to finish by bedel — from research of natural botanical ingredients, to formulation, manufacturing and the creation of handmade packaging. since its inception, the brand has used only certain natural ingredients, often for the first time in perfumery. all formulations contain 100% biodegradable ingredients either grown by or sourced personally by bedel, and are free from synthetic preservatives, dyes and phthalates.
designboom spoke with julian bedel about his creation of this unique concept in the universe of worldwide perfumery.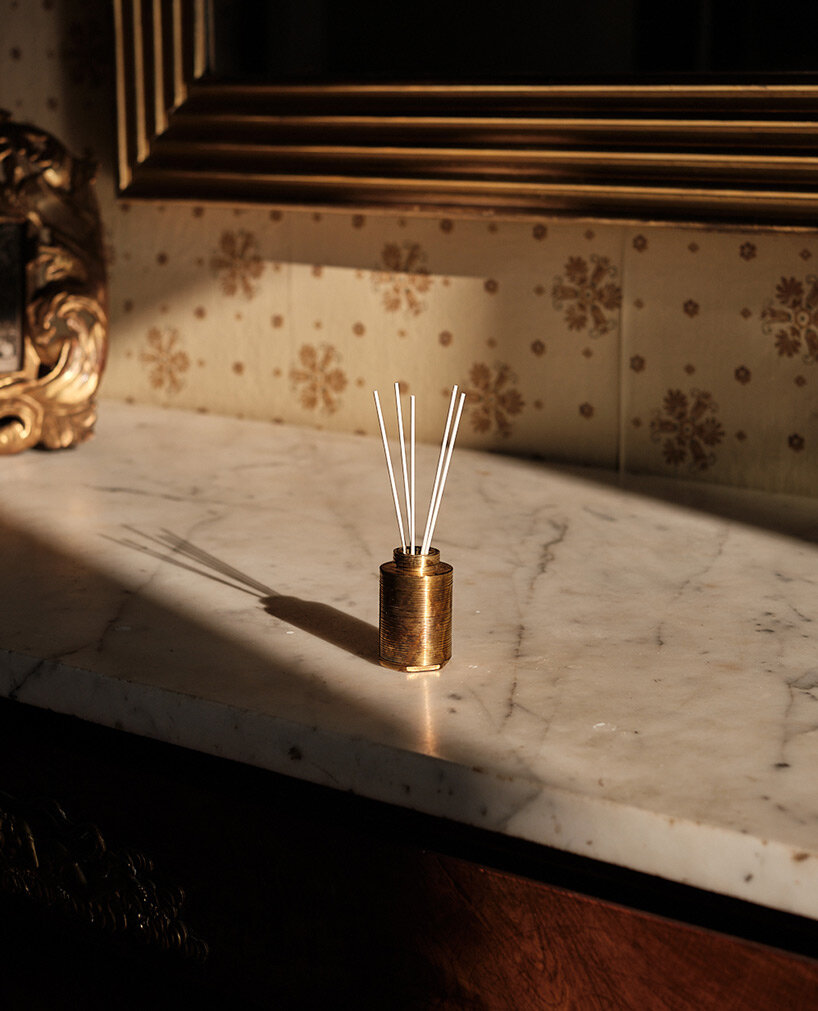 designboom (DB): what did you before launching FUEGUIA 1833 and what brought you there?
julian bedel (JB): my father and brothers are all plastic artists, in painting and sculpture. I always did that, but I couldn't make a living. luckily I had another branding business and that paid the rent, but most of my time, I was devoted to art, and that included making guitars. my dad had a spectacular workshop in the house where we were born and I always worked with raw materials — a piece of wood, pigments, whatever. one day he gave me the text of the 2004 nobel prize in medicine to read, where it basically explains how we smell. linda b. buck and richard axel decoded the genome of the olfactory bulb, and I began to understand what happens scientifically in the brain when we are impacted by volatile molecules and how we relate to our environment — plants, animals, food, other humans. there is no sense that activates as many parts of the brain and consequently creates as many reactions as smell. when you are impacted by an ingredient, you start producing hormones. it can excite you or relax you, and at the same time it will give you a change in the perception of time. it also activates the memory, leaving a fingerprint in your history. when I realized the power of this medium, I knew immediately that I wanted to work with it. this was added to the fact that my family is also very agricultural, so we had some spectacular properties in the middle of the argentine mesopotamia where my brothers and I spent entire summers helping with the crops, and working in the fields.
DB: you've created 'a unique concept in the universe of the worldwide perfumery'…
JB: our products are different because of the ingredients, the extractions, the maceration, the way of producing, the formulation, and the concept. everything came together organically. I have the ingredients — the plants — and I can compose aromatic landscapes. I never thought about perfume. I was thinking more about substituting pigments for ingredients. And that meant I had to work with new ingredients, get to know them, and start experimenting with them. then there was victor grippo, an artist friend of my father's who was also a chemist. I had the benefit of being able to count on an art teacher (in addition to my father) in the chemical and alchemical part — how these aromatic compounds are, how they can be extracted, stabilized, diffused, and so on. the proposal of how I do perfumery, how I see the universe of aromas and how we relate to aromas is still the same as it was ten years ago.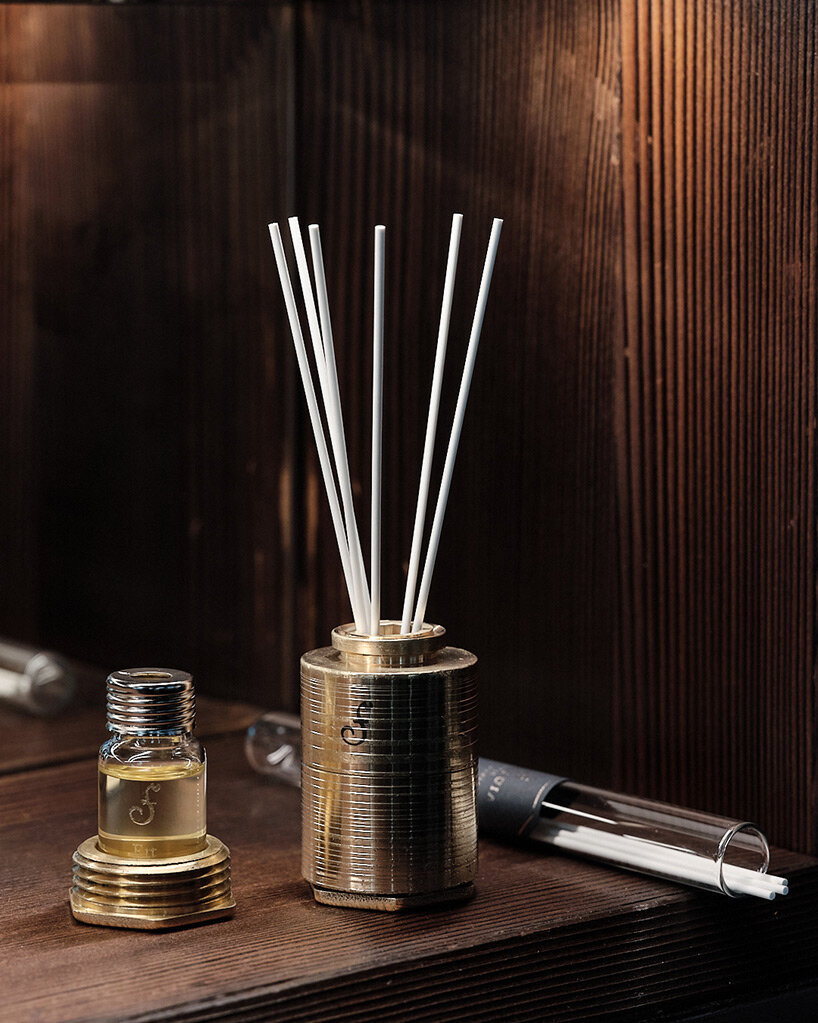 with people worldwide continuing to spend more time at home, the new collection by FUEGUIA 1833 centers on making domestic environments as pleasurable as possible. the diffuser, candle and sanitizing spray are meant to be used in harmony with one another, creating a balanced olfactory experience across all spaces, and allowing for distinct yet simultaneous scents across the home.
JB: (continues) at one point I decided to make an art installation that is a perfume shop. the idea was that people would go to smell things. I invented a scenography, but without saying that the perfume was the work of art. the objective was to reach these transformations that happen in people when they smell something. the performance was ten years ago and we started with 15 perfumes. somehow that initial genesis of the performance, of the installation, is still alive today, even if the commercial began to have a more predominant figure than the artistic.
DB: do you still do performance, and how does it relate to the 'commercial side' of FUEGUIA?
JB: somehow, 2-3 years ago we started a collaboration with hauser & wirth, then we collaborated with the jewish museum in NY with a leonard cohen piece, with the clark foundation, with yasiin bey (better known as mos def), and now we are working with a tribe called quest. two years ago, we also started working with rolls royce. we kind of distilled the smell of their cars — the plastics, the leather, etc, and now I am patenting a diffusion system for their cars. the brands sought us out and the collaborations came about because of our research and our ability to create ingredients and formulate them, and create the device to deliver those ingredients. that is why we also have our premises, our materials — and this does not adapt well to the traditional perfumery market. for example, at the moment we have 150 perfumes in our catalogue.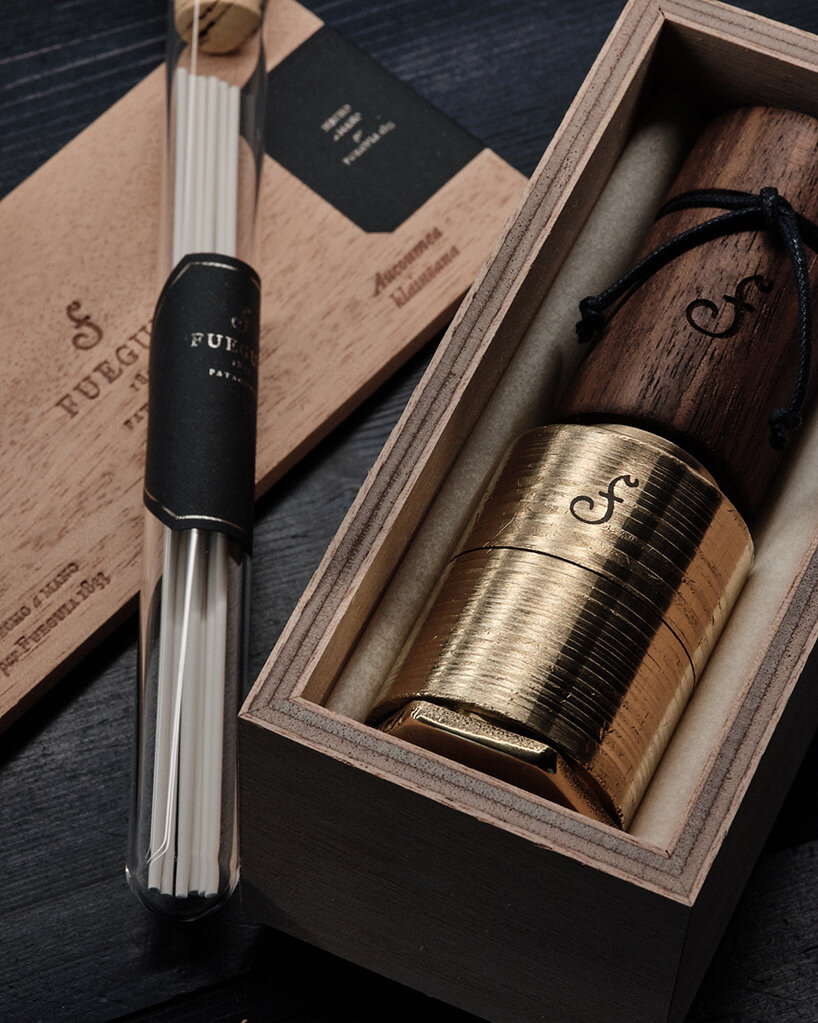 the personal perfume diffuser takes the form of a miniature reed diffuser, and reduces a scent's sphere of influence to create a personal aromatic space. while the reeds are made from white porcelain — giving off a measured release of scent — the bronze holder is made from repurposed industrial off-cuts, engraved with a wood-grain pattern in FUEGUIA 1833's factory in milan. a 12-pointed islamic star is cut into the neck to guide the reeds and augment the design. the diffuser is available in each of FUEGUIA 1833's 100 bespoke scents, and a refill bottle can be purchased independently, with its walnut case also serving as a vessel.
DB: how has technology impacted your work?
JB: today, technology allows us to extract molecules that with traditional means of extraction could not be extracted from the plant. my rose is more complete than a rose extracted 80 years ago in france because before, you could only extract with steam and with certain quite carcinogenic solvents. if we stay with steam extraction, when the steam passes through the plant matrix of the pennyroyal, it only takes molecules that react with those temperatures and that stick to the water. there are thousands of molecules that do not like that, so in this process a great part of the scent of the rose is lost. when you extract the essential oil from roses — and that is why you need so many roses — it is incomplete. it is an important facet but it does not smell like a rose. for example, I can do a super critical extraction with carbon dioxide, which can carry away all those polar, hydrophilic molecules, which didn't separate when they condensed, and which are the most amazing notes of all. you couldn't do that 30 years ago.
DB: and then we have fermentation…?
JB: I'm obsessed with fermentation. it's subjecting the raw material to a bacteriological fermentation where the plant matrix opens up and transforms. there is a bio-availability of molecules that the steam will be able to carry away and that were previously encapsulated in the plant matrix. for example, the most amazing ingredients in the world, by official decision, are vanilla, coffee, tobacco, and chocolate, and they are all fermentation products. I am not inventing anything, I am simply replicating methods that we already use in other ingredients, in perfumery. you have to have the distillers, that's for sure. it is an opportunity for innovation in today's market.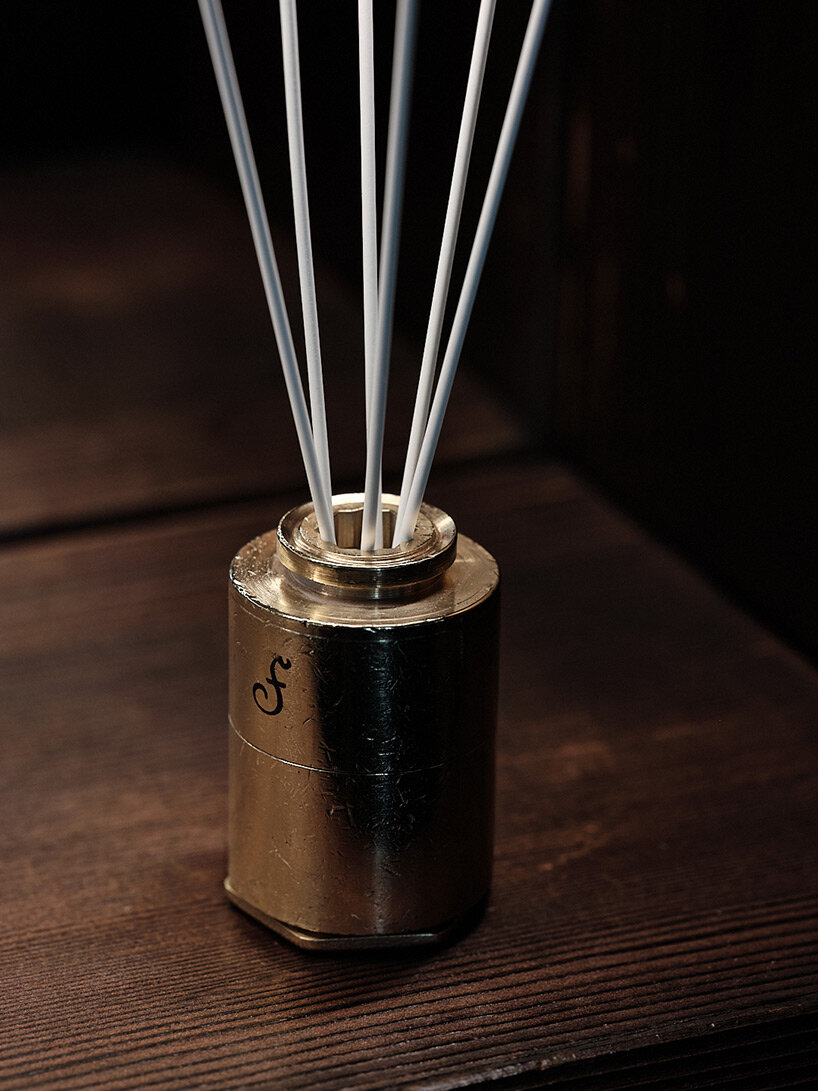 DB: do your creations evolve?
JB: we are the only company that sells vintage versions of its contemporary line of products. my perfume does not expire, because I do not use antioxidants or preservatives, but I let the raw materials evolve, and so the scent changes. in japan there is a good market for vintage. when for example, a customer tells you 'I bought this one in 2018' and puts on the one from 2020 and says 'look, I don't like it very much, it's not like the previous one.' this is because each distillation has its particular character, and time also makes the perfume evolve. in the store, we have samples where you can smell the new and the old, and in citrus notes, the oxidation is more noticeable because the citrus goes down. in everything that is floral and woody, the evolution is lovely. we can see which molecules went up and which ones went down…but in the end it's the customer who decides which one they like better.
(interview continues)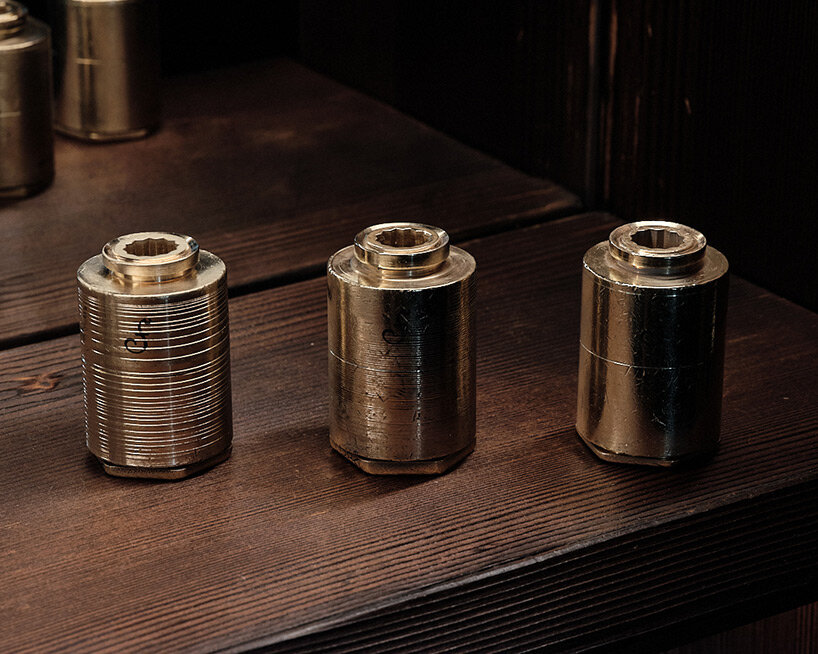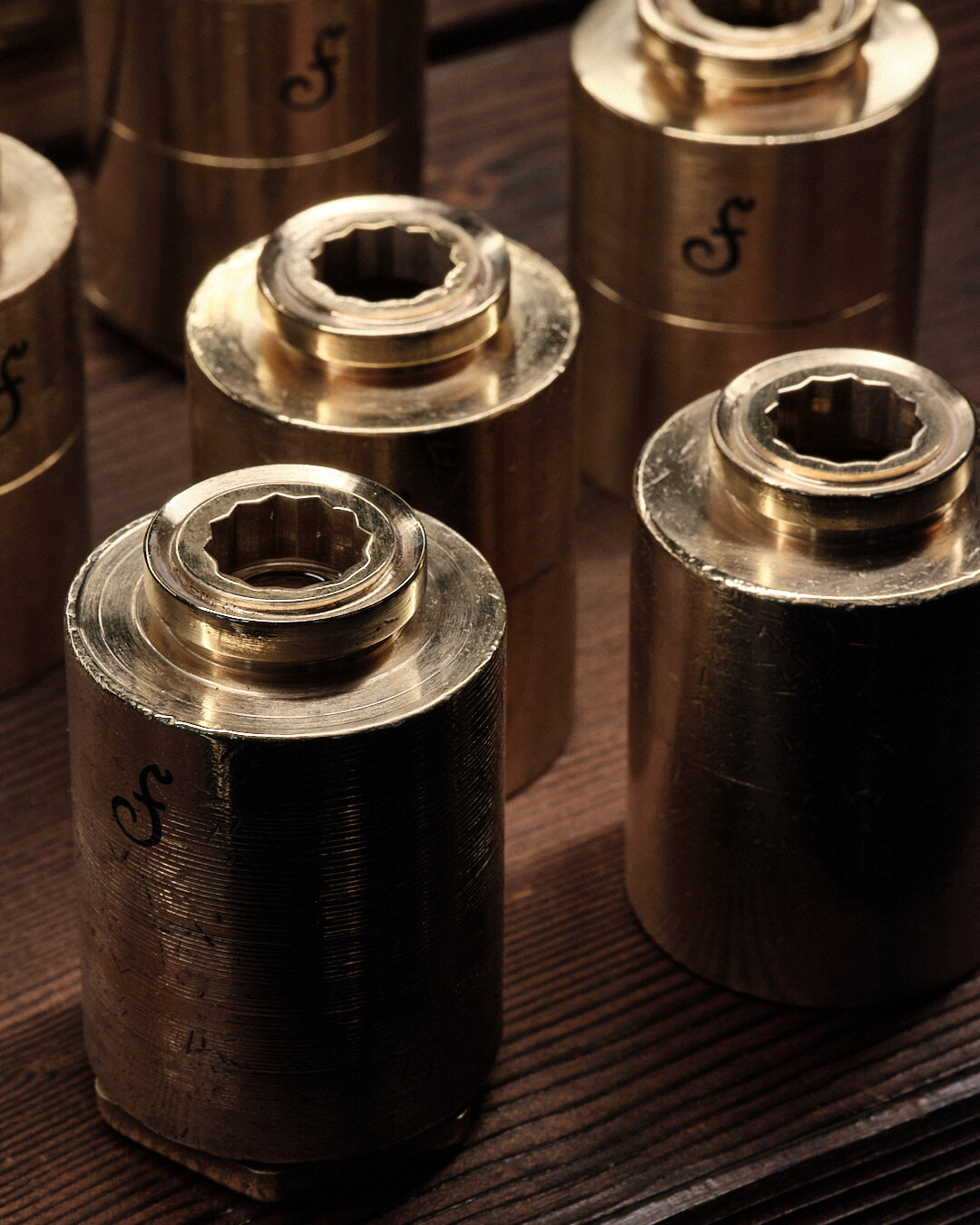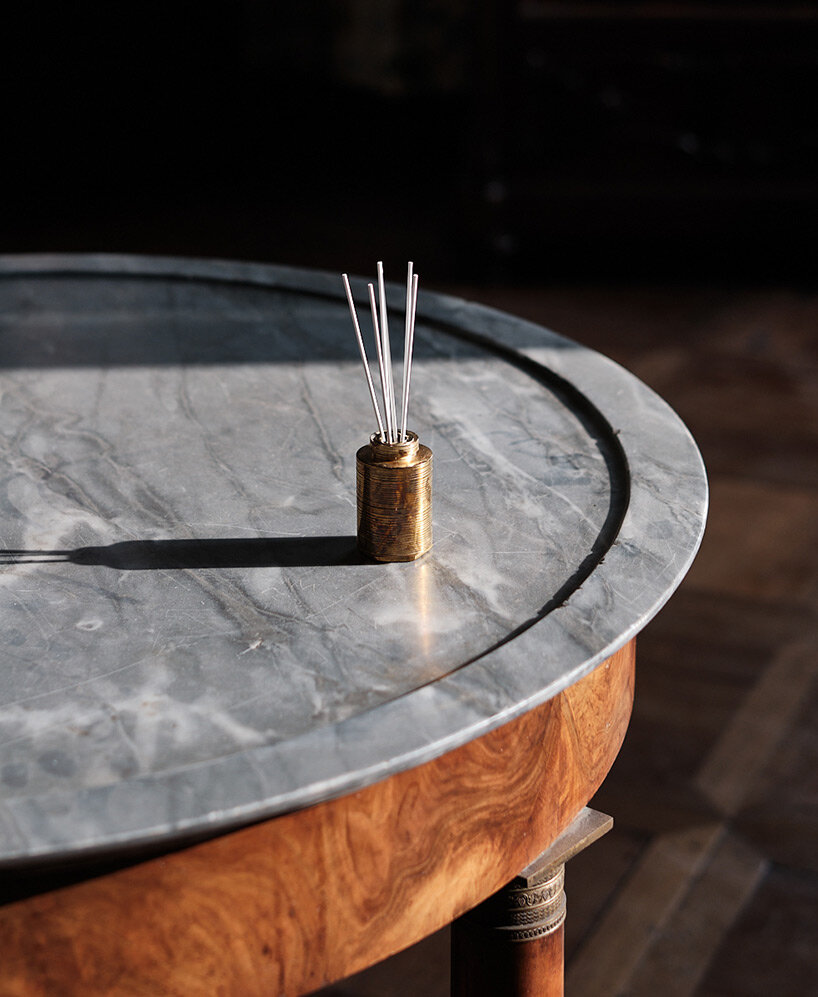 DB: you are actively involved in the development in formulation and production processes — experimenting must be a fun activity for you?
JB: yes, having the lab allows me to explore, play and experiment all the time. the story of my life is to go around the world looking for ingredients. I like to know the traditions of the local people, their way of relating to the plants, their medicine…you don't have to invent anything, you just have to go there and make use of your smell. often I ask if someone has ever distilled this or that…
I'm not a perfumer. I'm the one who creates a scent, but I don't know everything about perfumes and I don't have a particular fascination with them. instead I have a deep fascination for plants. a perfumer thinks with another head, one associated with his tradition. me, I play a different tune. for example, there are woods or ingredients that cannot be exported…in the argentine chaco there is this incredible wood that we call 'palo santo' (it is not the same as the ecuadorian one). once we bought the sawdust from the artisans to experiment. it was a disaster (laughs). now we have made a line of incense with the woodworking dust. the wood that we use here I also distill. everything is part of the circular economy. then we made an ink with indigo plants. we are the first brand in the world to be able to certify that we do not use polycyclic musk. we also patented a way to smell the perfume (laughs again).
DB: design-wise, you oversee the creation of handmade packaging, and the presentation in your own boutiques…
JB: here in milan, we also have a carpentry shop with a five axis CNC, and we make all the wooden boxes ourselves. I used to make guitars – for me making a wooden box is something simple. we also make the labels ourselves. the only thing we don't make is the glass and the pumps.
DB: that's all quite unique.
JB: perfumery is a work of art with all the elements it has inside. we can practice what we preach, and the message is real.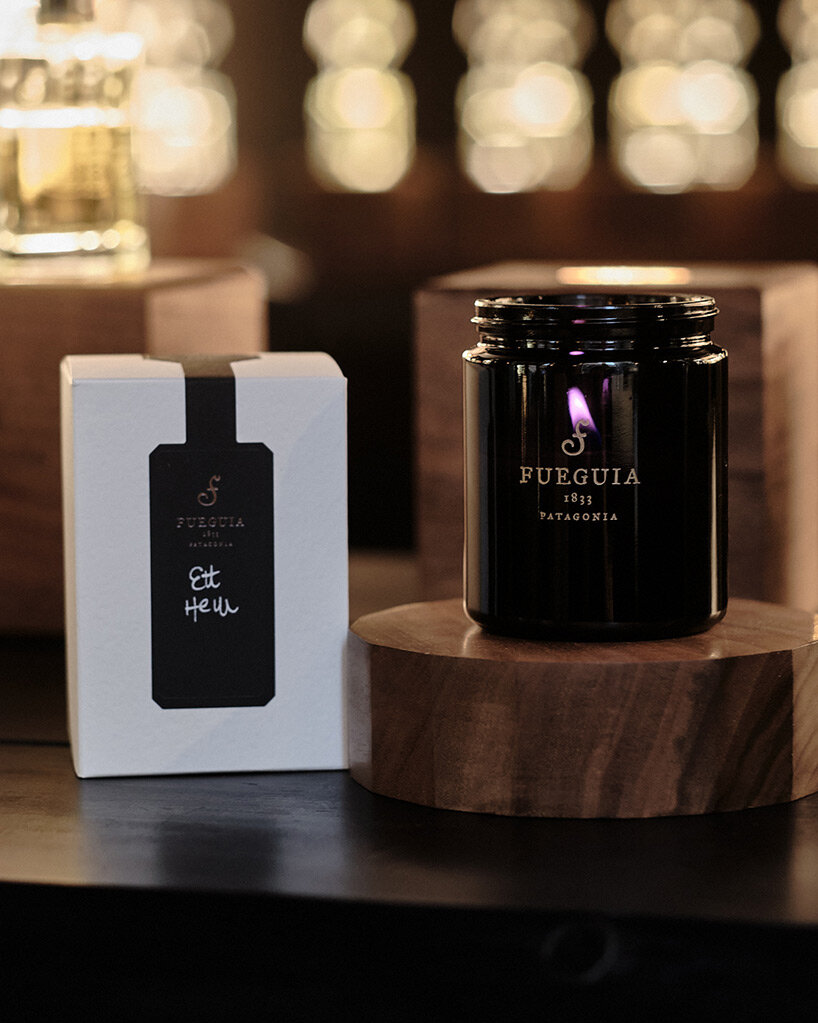 FUEGUIA 1833's beeswax candle is made from high-quality sustainable beeswax sourced from the piemonte region of italy. a biophotonic glass container protects the scent from oxidation and eliminates the need for additives. it can take on life as a future jar for light-sensitive medicines and herbs. the candles are handmade in limited batches and come in seasonal scents — currently biblioteca de babel, ett hem, manglar and tierra del fuego.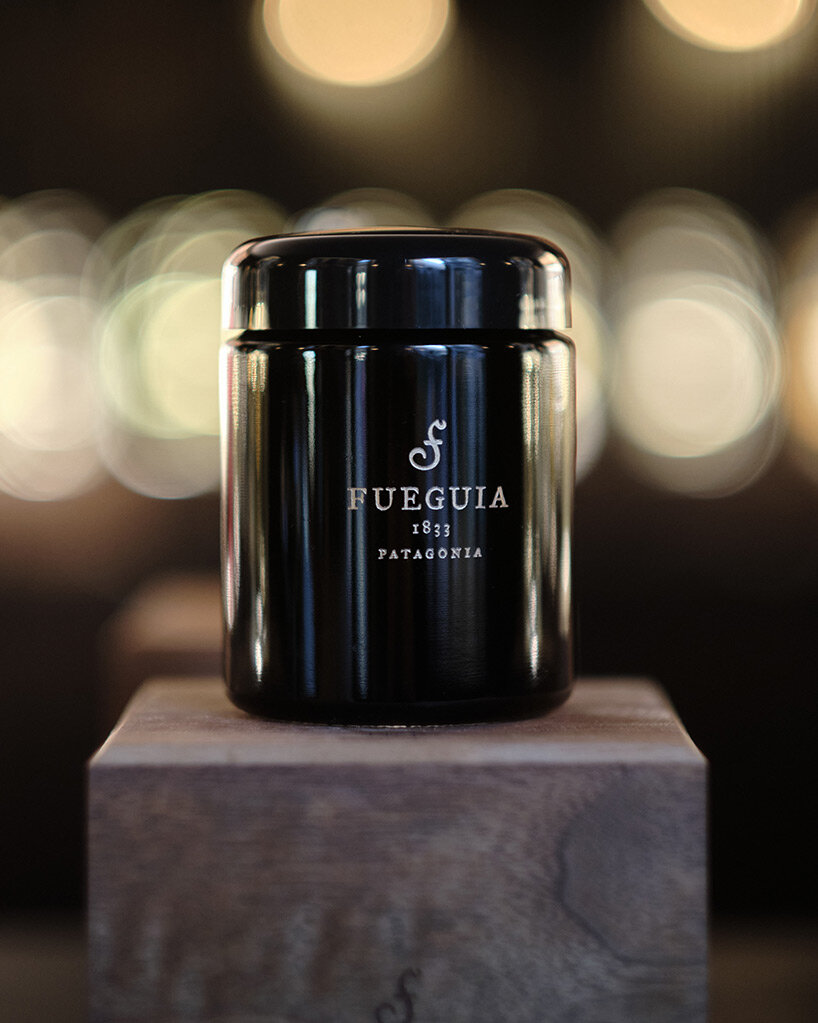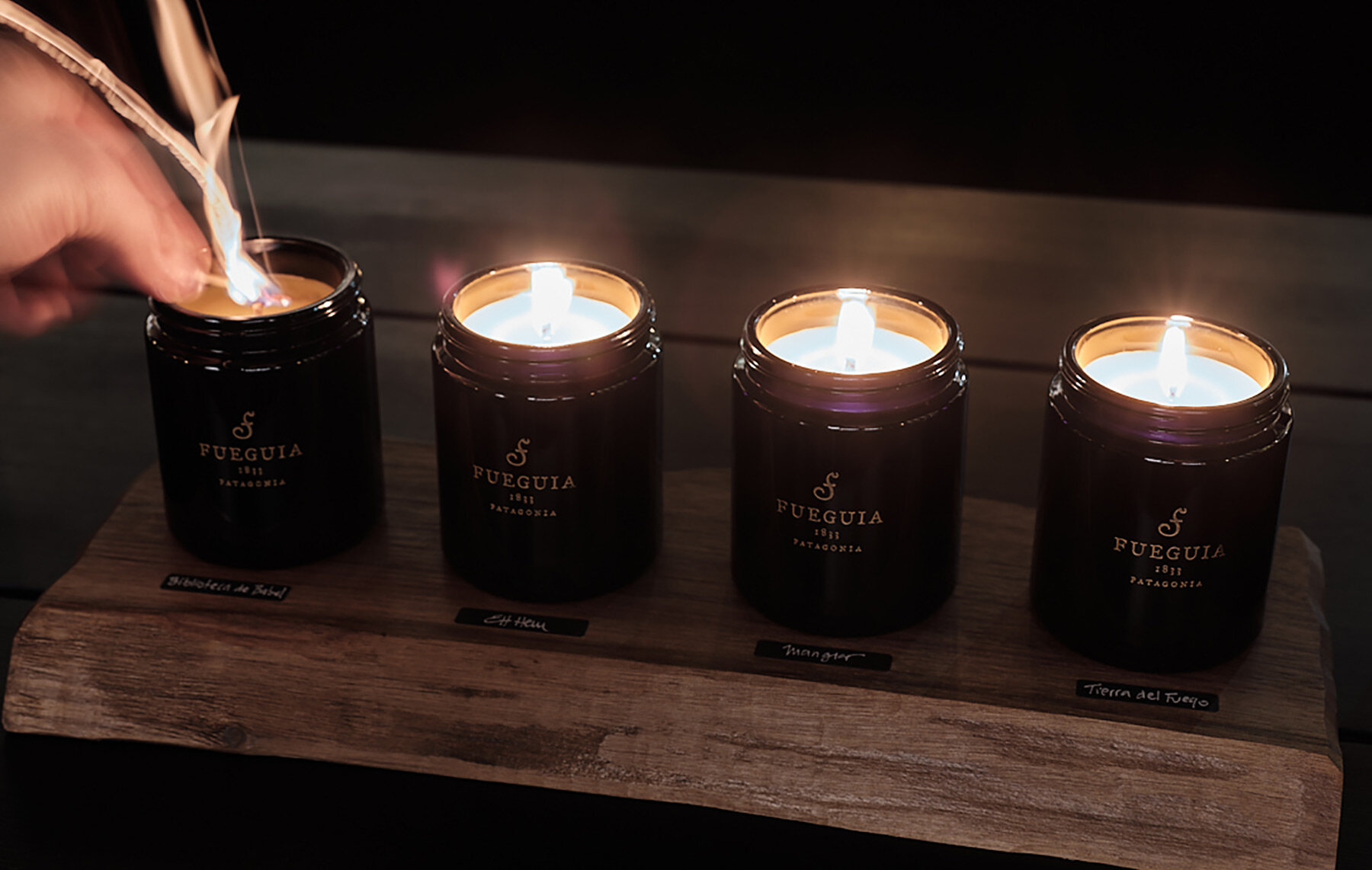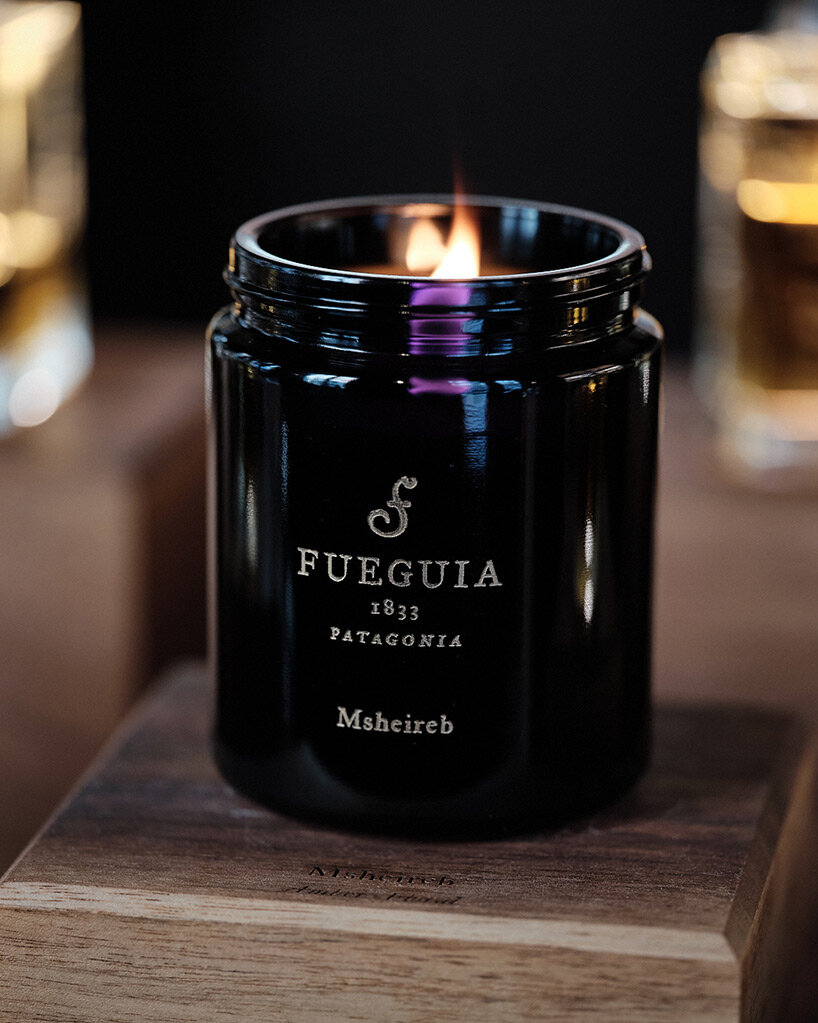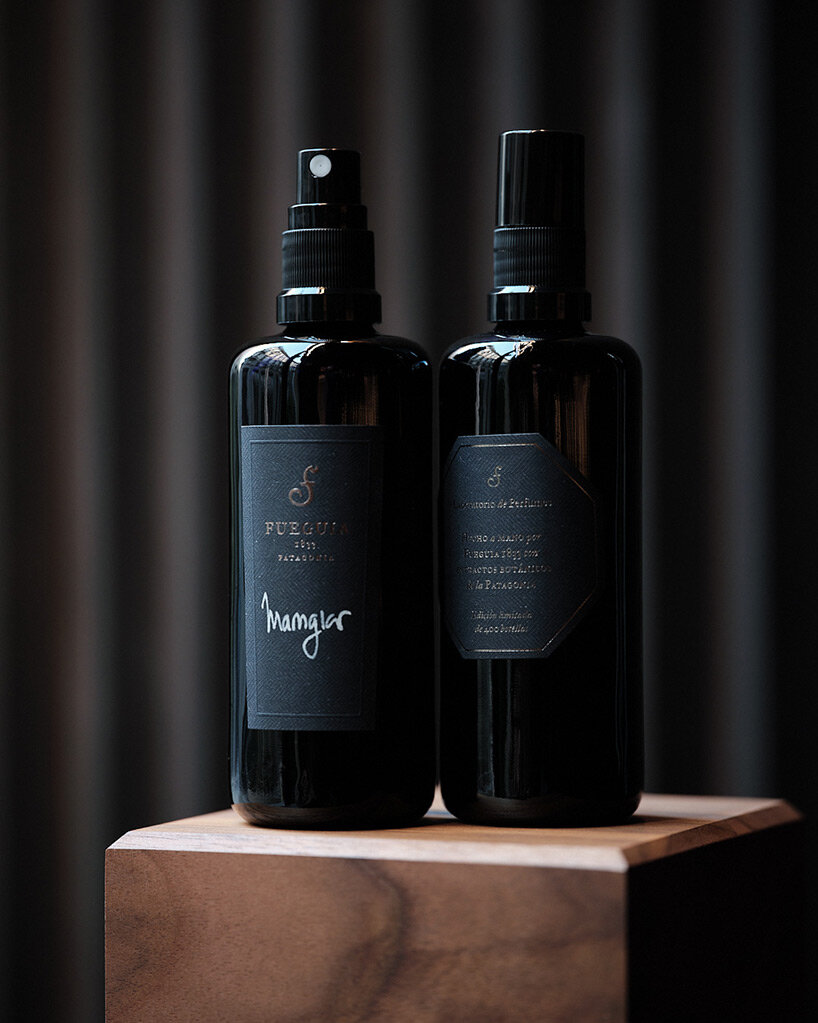 the brand's sanitizing skin and textile spray was already in development when the pandemic struck. FUEGUIA 1833 has created its own bioactive formula to protect against infection by adopting CIO2 — a safe compound known for its effectiveness in deactivating SARS-coronavirus, anthrax, influenza, hepatitis B — combined with 45 medicinal plants with a proven biocide effect, 70% organic ethanol and a surfactant (soap), which breaks the virus's lipid bilayer. the skin and textile spray is offered in the brand's entire scent library in a biophotonic bottle, and has the dual function of fragrancing skin and textiles, including bedding, upholstery, clothing, masks and more.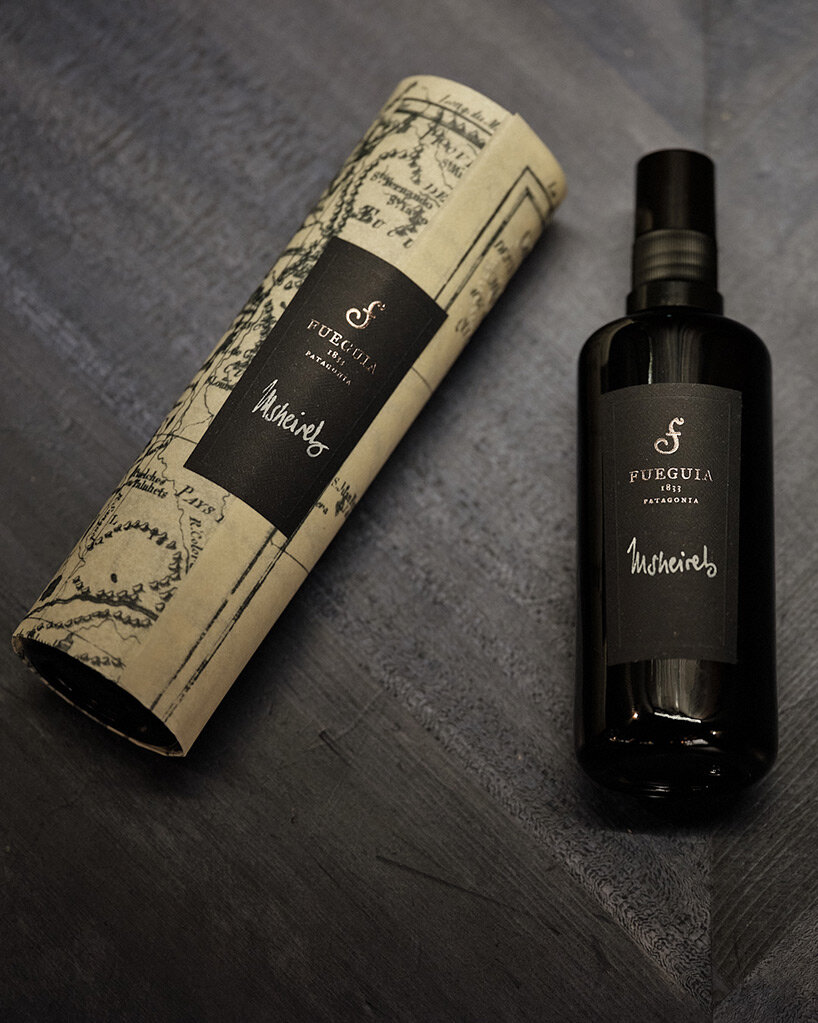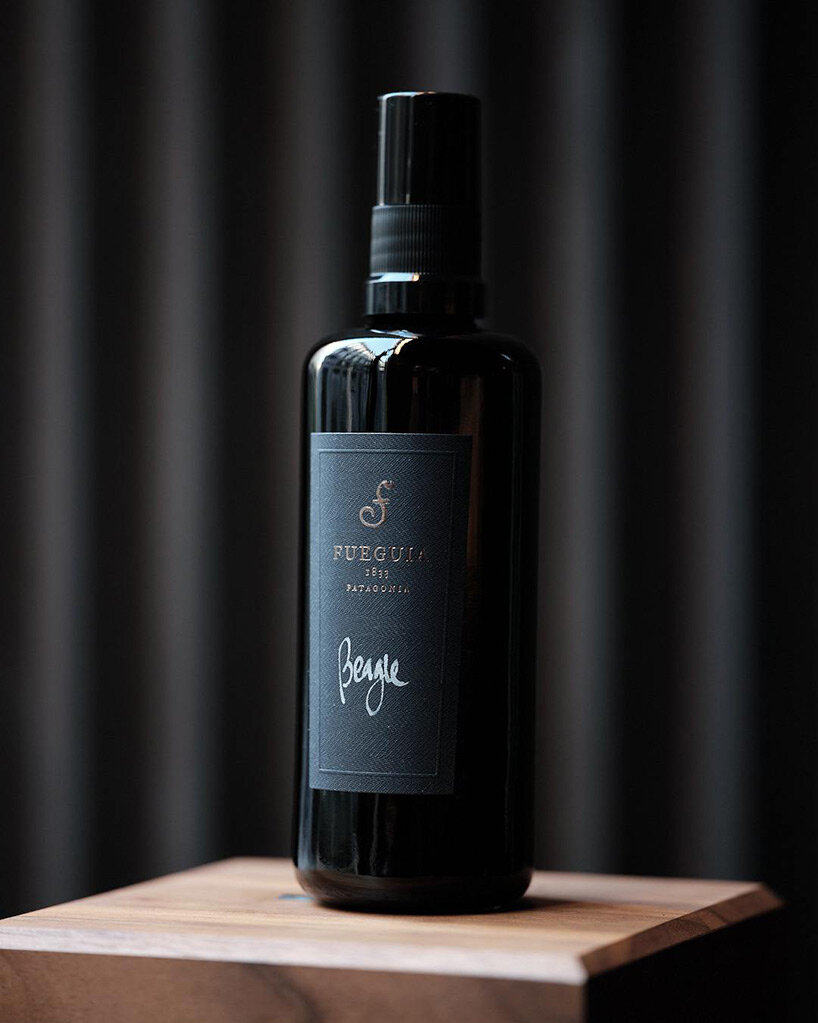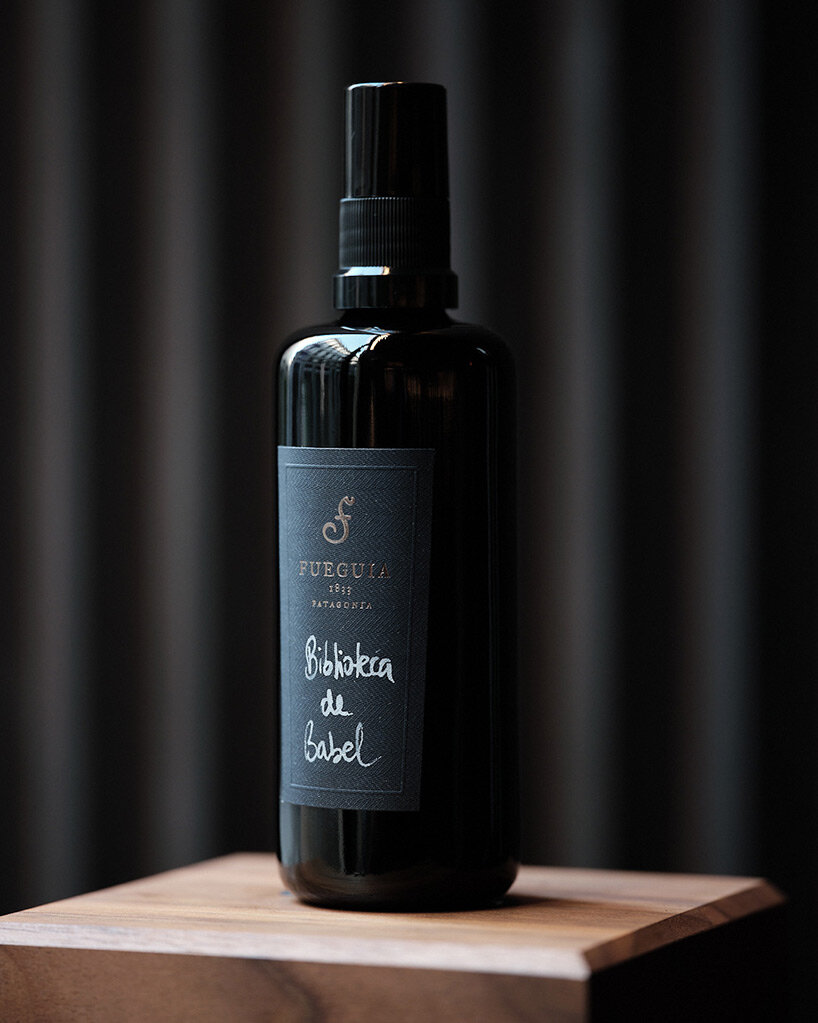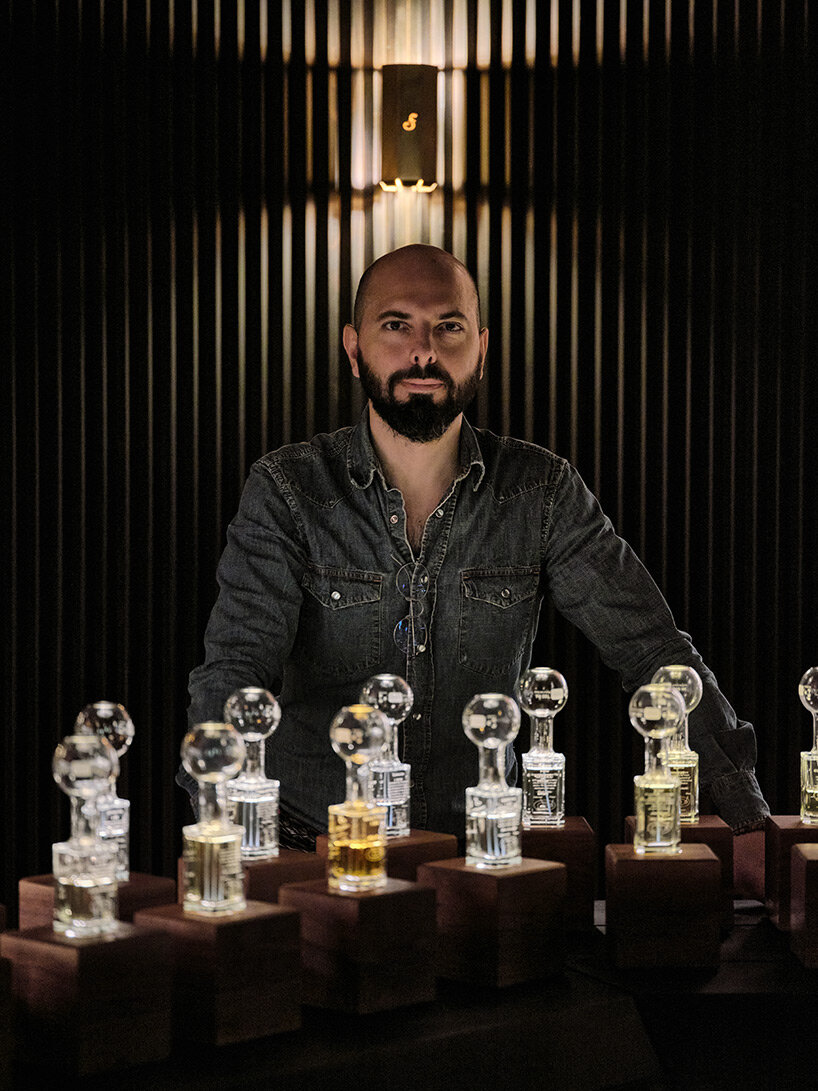 julian bedel, founder of FUEGUIA
nina azzarello
I designboom
jan 27, 2021
a diverse digital database that acts as a valuable guide in gaining insight and information about a product directly from the manufacturer, and serves as a rich reference point in developing a project or scheme.
designboom will always be there for you
milan, new york, beijing, tokyo

,
since 1999