feb 02, 2011
GamFratesi: the rewrite desk for ligne roset
GamFratesi: the rewrite desk for ligne roset image © designboom
stine gam and and enrico fratesi, the italian-danish duo behind copenhagen-based GamFratesi, have designed 'the rewrite desk', a cocoon-like desk that isolates and protects the user while allowing them to remain connected at the same time. the piece which was produced for contemporary brand, ligne roset was most recently on show at maison et objet 2011 in paris. using solid walnut and wool as its primary materials, the desk's unexpected proportions break free from historical references while maintaining a mid-century aesthetic. an over-sized shell is fixed into place providing a individual environment that is sheltered from both light and external noises. a metal chest is fixed to the underside of the desk to conceal transformers and electrical cables. a small slit in the top of the desk houses a cable port where users can plug in and connect effortlessly.
image © designboom
(from top left to bottom right) back, 3/4 view, front, side profile image courtesy of GamFratesi
GamFratesi were third prize winners of designboom's competition 'premio vico magistretti', organized in collaboration with depadova.
feb 08, 2017
feb 08, 2017
apr 05, 2016
apr 05, 2016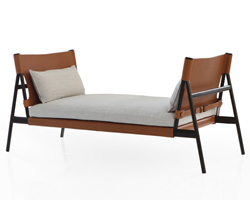 oct 29, 2015
oct 29, 2015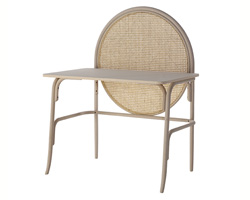 aug 24, 2015
aug 24, 2015
feb 04, 2014
feb 04, 2014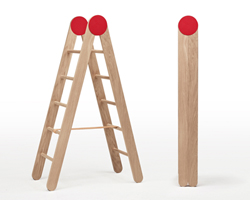 may 13, 2013
may 13, 2013
feb 01, 2017
feb 01, 2017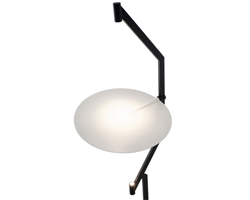 apr 27, 2016
apr 27, 2016
jan 16, 2016
jan 16, 2016
may 31, 2012
may 31, 2012
feb 12, 2011
feb 12, 2011
feb 03, 2011
feb 03, 2011