oct 31, 2013
gestalten explores the world's ultimate getaways with oasis
oasis by gestalten explores the world's ultimate getaways
velassaru maldives, south malé atoll, maldives
architecture by velassaru maldives
from the book the oasis: wellness, spas and relaxation, copyright gestalten 2013

oasis: wellness, spas and relaxation
editors: sven ehmann, sofia borges, robert klanten
release date: october 2013
format: 24-30 cm
features: 256 pages, full color, hardcover
language: english
ISBN: 978-3-89955-499-1
________________________________________________________________________________________

designboom rating:
(must have)
________________________________________________________________________________________
body wellness is a subject of prevailing importance in our lives, but the balance between work and leisure is often difficult to maintain on a day-to-day basis, so we look forward to opulent vacations to renew our energy and overall well-being.
the notions of good health and physical vigor has been carried through to the present day from the great societies of our history–from the roman baths, to turkish hammams and japanese hot springs–and with this, we have seen a reawakening of these long existing practices and institutions of relaxation, manifesting themselves in the form of spectacular contemporary escapes.

hotel endémico, valle de guadalupe, mexico
architecture by gracia studio
from the book the oasis: wellness, spas and relaxation, copyright gestalten 2013
gestalten explores the world's ultimate getaways with 'oasis', a volume rich in visual imagery that captures some of the most exotic baths, spas and retreats across the globe. the publication not only focuses on the remoteness of most their picturesque destinations–situated in the tropical forests of indonesia, to the snowy mountains of austria and switzerland, the valle de guadalupe in mexico, to the azure blue waters surrounding the maldives–but the equally significant architecture and interior design that goes into creating a built place of calm and tranquility within these often isolated locales where one can renew their senses.

tierra patagonia, sarimiento lake, torres del paine, chile
architecture by cazú zegers arquitectura
from the book the oasis: wellness, spas and relaxation, copyright gestalten 2013
the book not only presents luxurious five-star resorts, but also highlights a variety of more accessible urban sanctuaries located in such cities as new york and miami, that catered to body care, all of which have the same intentions in mind: to attain mental and physical fulfillment.

six senses zighy bay, zaghi, oman
architecture by al arak decor & six senses creative team
from the book the oasis: wellness, spas and relaxation, copyright gestalten 2013

alila villas ubud, payangan, bali
architecture by kerry hill architects
from the book the oasis: wellness, spas and relaxation, copyright gestalten 2013

kai hakone, hakone, japan
architecture by sakakura associates
from the book the oasis: wellness, spas and relaxation, copyright gestalten 2013

tamina therme, bad ragaz, switzerland
architecture by smolenicky & partner
from the book the oasis: wellness, spas and relaxation, copyright gestalten 2013

pool K, near brussels, belgium
architecture by dmvA architecten
from the book the oasis: wellness, spas and relaxation, copyright gestalten 2013

club med kani, kani, maldives
architecture by club med kani
from the book the oasis: wellness, spas and relaxation, copyright gestalten 2013

D-hotel maris, datça peninsula, turkey
architecture by SCDA and midek mingü
from the book the oasis: wellness, spas and relaxation, copyright gestalten 2013

front cover of the oasis: wellness, spas and relaxation, copyright gestalten 2013
laucala island resort, laucala island, fiji
architecture by WATG; interior architecture by lynne hunt
apr 29, 2017
apr 29, 2017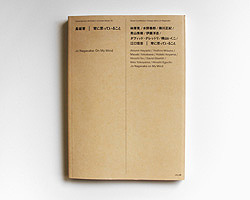 feb 03, 2017
feb 03, 2017
dec 12, 2016
dec 12, 2016
nov 09, 2016
nov 09, 2016
apr 29, 2016
apr 29, 2016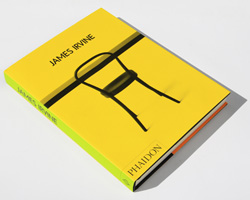 oct 11, 2015
oct 11, 2015
jun 03, 2014
jun 03, 2014
feb 16, 2014
feb 16, 2014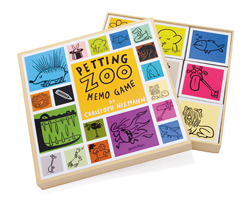 dec 11, 2013
dec 11, 2013