for his project 'sneakered', italian designer gianluca gimini has reinterpreted a selection of retro italian branded products into a series of street style sports shoes. by incorporating the colors, logos, text and in some cases materiality suggested by the vintage packages, gimini hopes to both preserve the spirit of these iconic trademarks and reinstate their worth to a younger generation.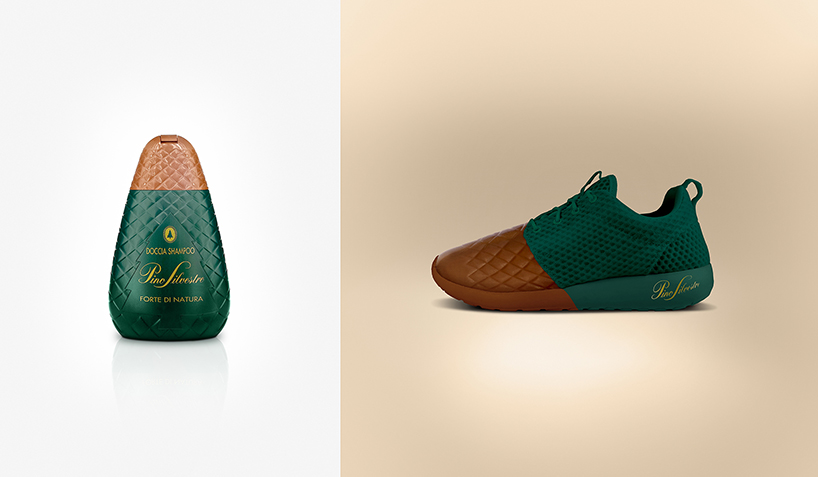 'pino silvestre', meaning scots pine, is a hygiene and perfume brand that's been going since the 50s
'recently I realized that many examples of exquisite italian design are becoming terribly endangered, simply because they don't have a market,' explains gimini of the motivation behind the project, 'I have found that, except for tin boxes and few other items, it is close to impossible to find specimens of vintage packages for supermarket goods.'
in order to realize the collection, the artist rounded up a few brands that served as the backdrop to his childhood, and imagined an alternate universe where shoe manufacturers team up with the nostalgic companies to create a co-branded line of kicks.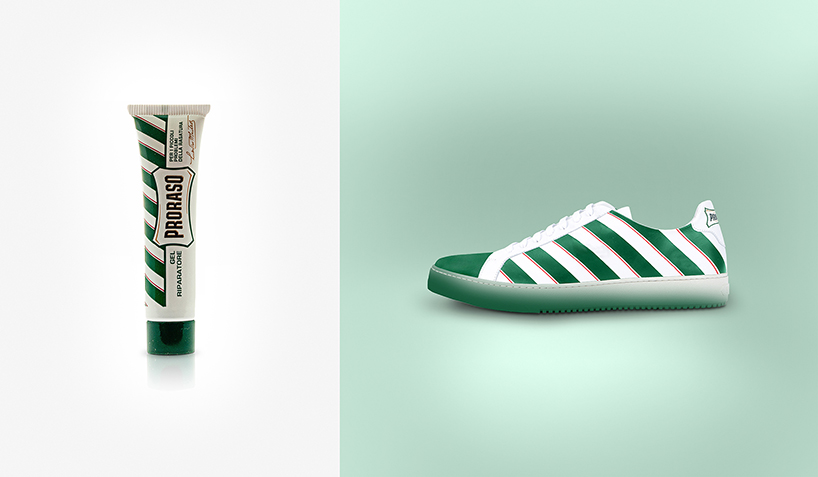 proraso shaving product was founded in 1908 in florence
the result is an assemblage of footwear doused in color, style and inventive regeneration. forget standing in line for the latest yeezys, how about slipping your foot into a sneaker modeled after proraso's cool 'gel riparatore', a balm used to sooth post shave nicks? or trainers complete with their own set of molars — referencing algasiv denture fixative. it's a whimsical and charming project, but it hits a nerve with those of us that have watched with sadness as the more characterful designs of the past are replaced with contemporary, often soulless reiterations. it also taps into what, for some reason, has become one of the defining obsessions of our time: sneakers.
from coffee to cake, and soda pop to perfume, each product is fantastically realized with its own street worthy sneaker, borrowing templates from NIKE, lacoste and adidas. it's unlikely you'll be getting your hands on a pair anytime soon (one of them is partially made from christmas cake after all) but we can at least appreciate the forgotten designs of days gone by in their fresh new forms.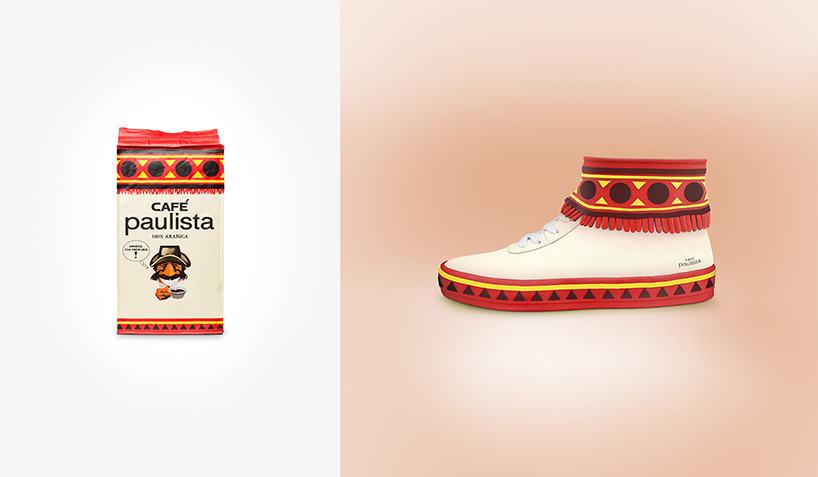 café paulista is a product of lavazza, a 120 year old italian company
paulista made its debut in 1960; its tin cans are now a collector's item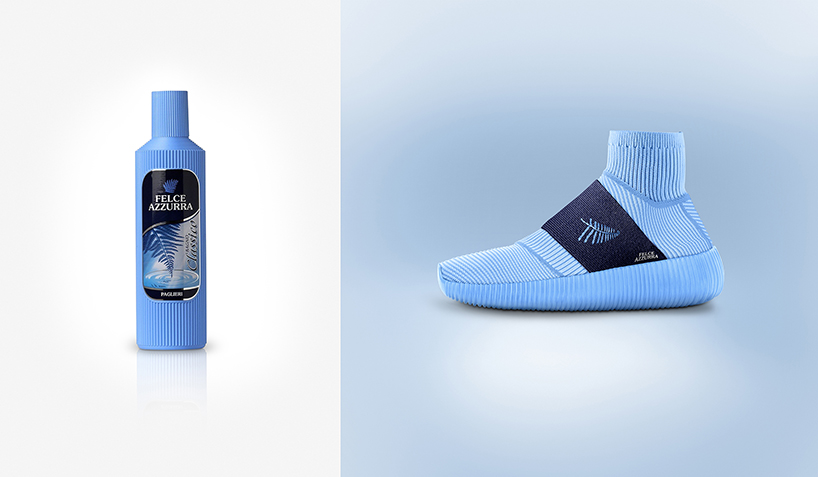 felce azzurra detergents and cosmetics are, according to the artist, a staple in every grandmother's home in italy
the brand appeared for the first time in 1923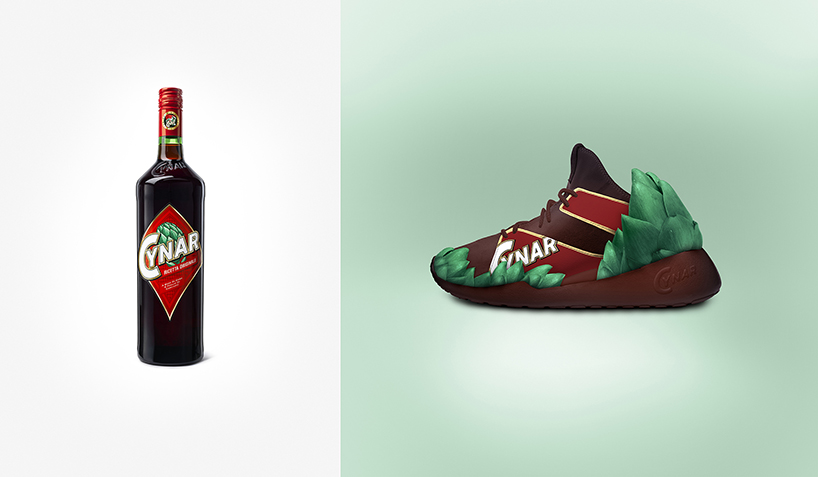 cynar is an artichoke based digestive liquor patented in 1952 by angelo dalle molle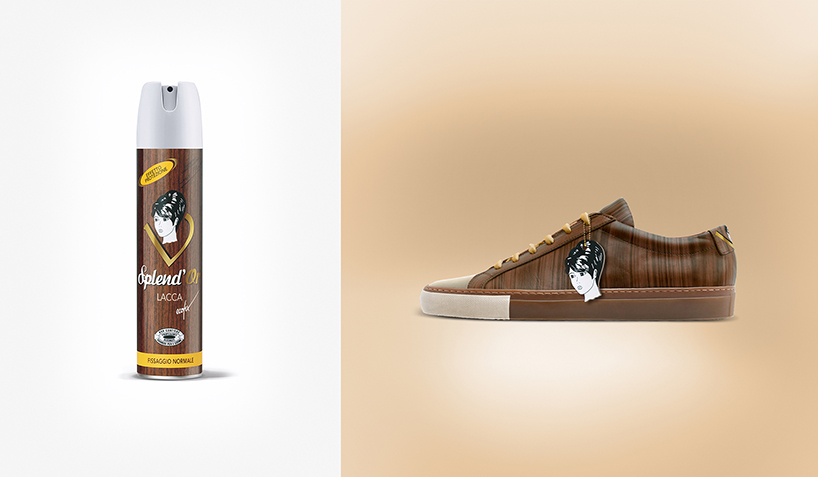 splend'or hairspray was gimini's grandmother's favourite; he estimates it to have been around since the 60s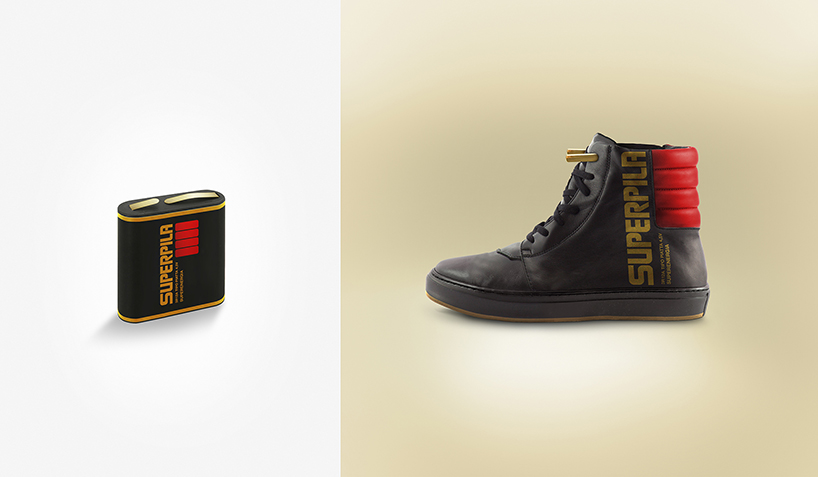 superpila batteries, once ubiquitous, no longer exist — the trademark was acquired by proctor and gamble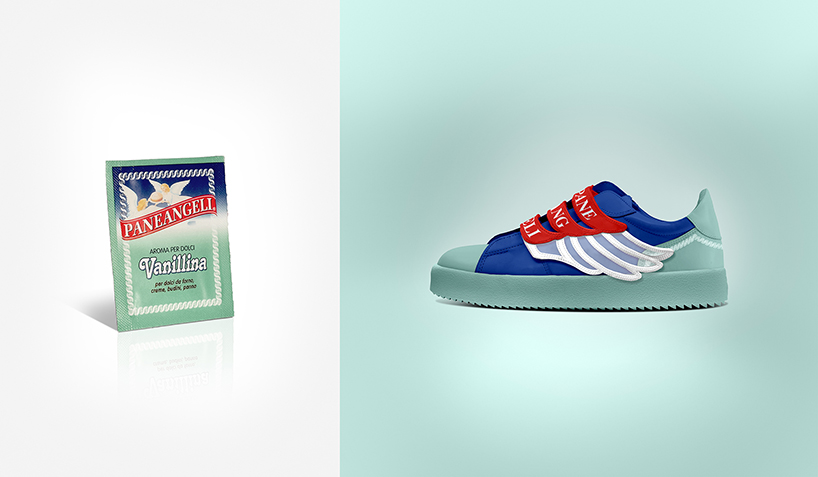 the paneangeli brand of baking products dates back to 1932 and boasts an impressive range cooking goods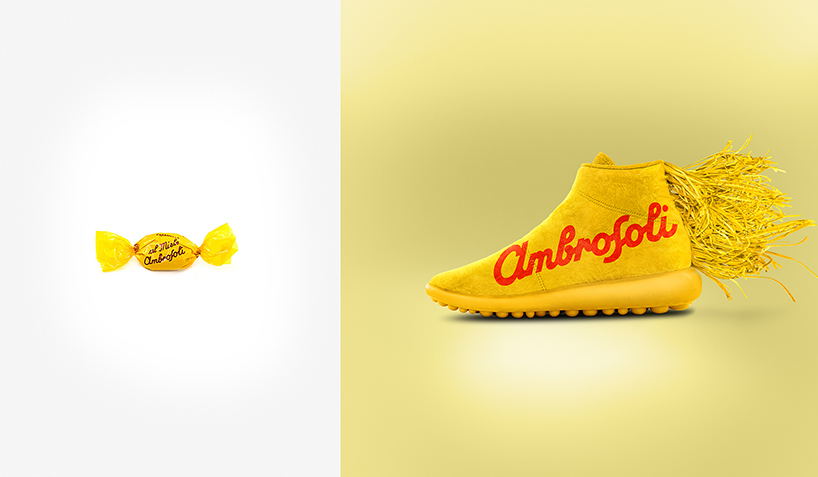 caramella al miele ambrosoli was a honey flavored candy developed in 1930 by giovanni battista ambrosoli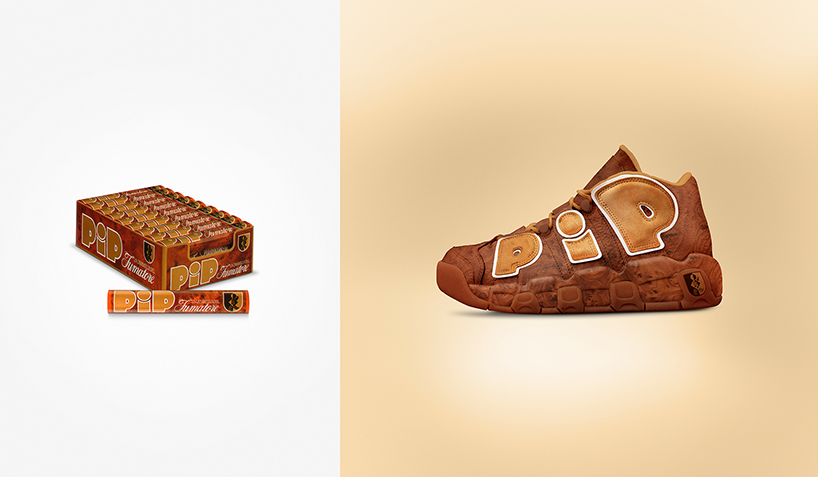 PIP smokers liquorice can still be found today; gimini styles it after the NIKE uptempo 'AIR' lettering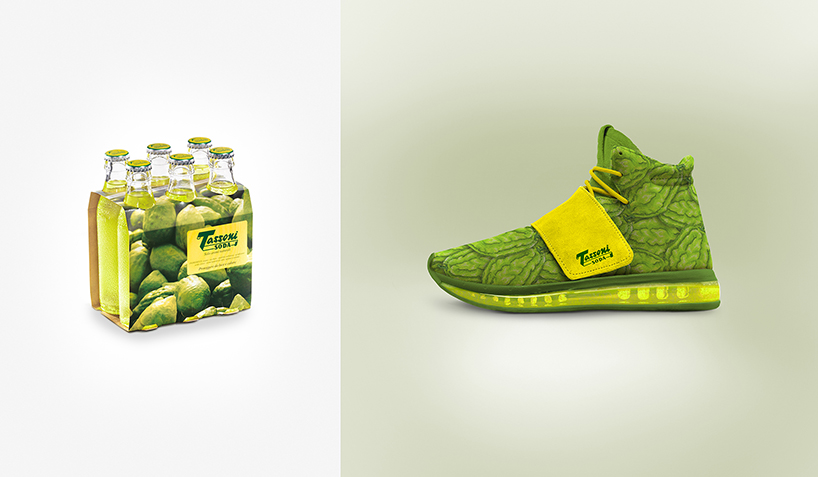 cedrata tassoni is a citrus flavored soft drink originally released in 1956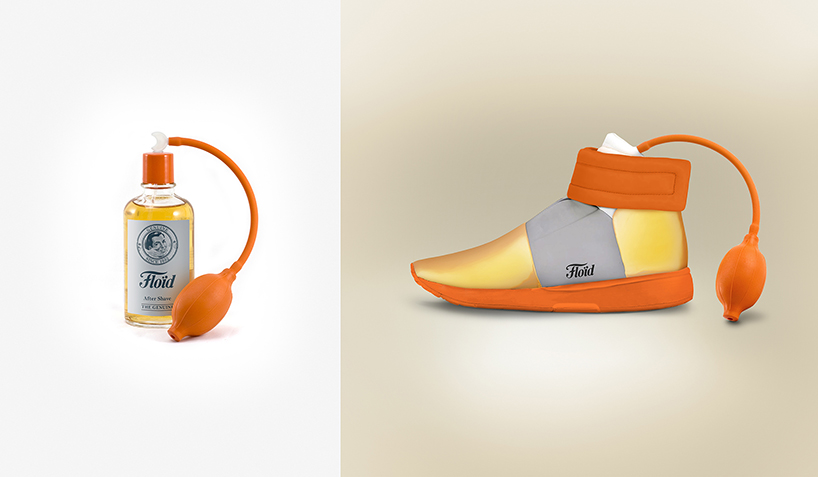 actually a spanish product, floid's 'the genuine' was an extremely popular aftershave in italy
the artists imagine the trainer being inflated via the pump, which is then stored in the cuff of the trouser leg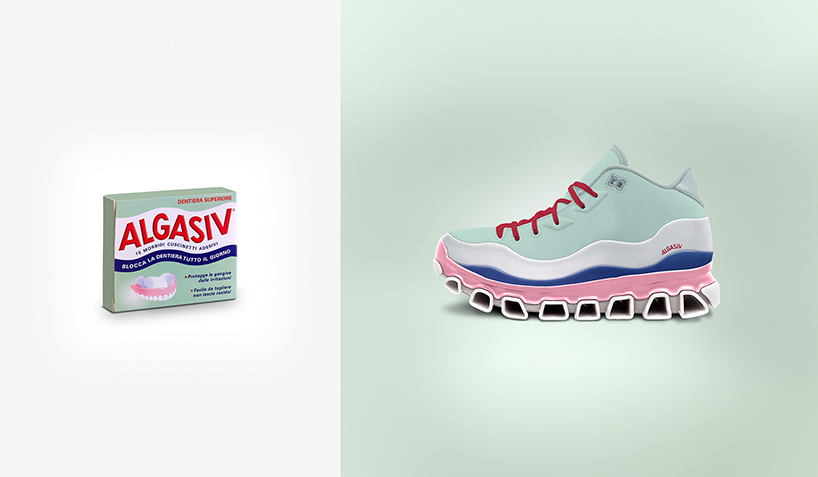 algasiv denture adhesive (seabond abroad) is not an italian product,
gimini just really wanted to design a shoe with teeth!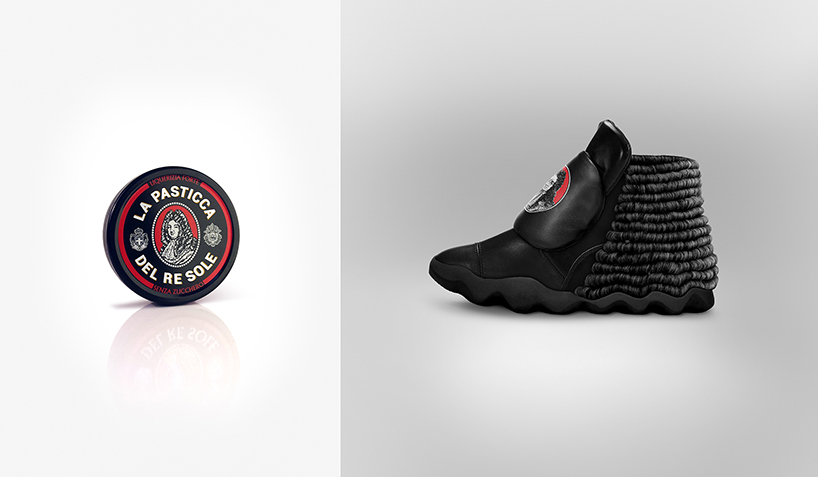 an italian liquorice candy, 'la pasticca del re sole' originally invented in 1918 by arturo gazzoni as a cough medicine
NIKE
(192 articles)
mar 28, 2020
mar 28, 2020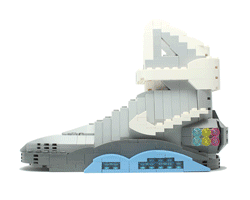 feb 22, 2020
feb 22, 2020
feb 02, 2020
feb 02, 2020
jan 22, 2020
jan 22, 2020
dec 31, 2019
dec 31, 2019
dec 29, 2019
dec 29, 2019
mar 28, 2020
mar 28, 2020
mar 12, 2020
mar 12, 2020
dec 31, 2019
dec 31, 2019
dec 29, 2019
dec 29, 2019
dec 22, 2019
dec 22, 2019
dec 08, 2019
dec 08, 2019
a diverse digital database that acts as a valuable guide in gaining insight and information about a product directly from the manufacturer, and serves as a rich reference point in developing a project or scheme.