this unique adult day center in southern california has been designed with a purpose — to help individuals with alzheimer's and other forms of dementia spark and engage their long-term memories. the project, appropriately named 'town square', is a safe indoor setting that mimics the urban environment of the 1950s. participants are guided by caregivers through state-of-the-art neighborhoods that feature vintage storefronts, retro signage, and activities from the time period.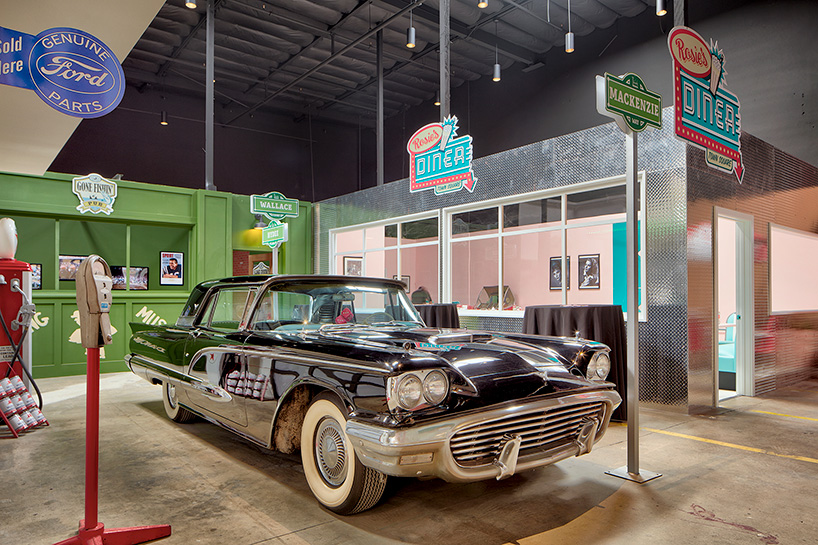 'town square' is the result of a collaboration between george g. glenner alzheimer's family centers and senior helpers, who will provide all caregiver staffing for the first-ever town square location in chula vista, california, as well as all future town square facilities. designed to be attractive to all seniors, 'town square' uses reminiscence therapy to provide special benefits to those with alzheimer's and other forms of dementia by surrounding them with tangible prompts from their past.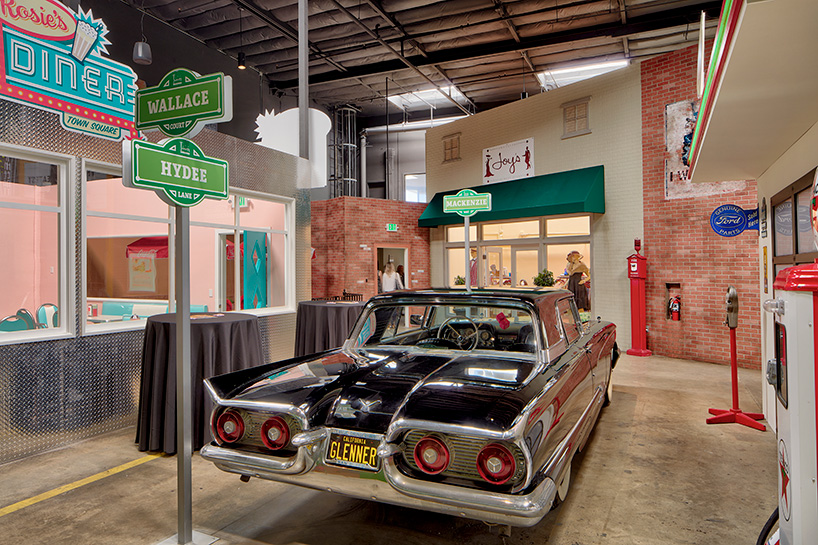 'the goal of town square is to heighten memory experiences and create an exciting, immersive and safe environment for seniors with dementia that also remains affordable and realistic for working class families,' explains scott tarde, CEO and executive director of the george g. glenner alzheimer's family centers, and town square creator. 'the experience leverages our rich history in alzheimer's and dementia respite care and support for family caregivers, but equally critical in making it successful is the personalized care we provide.'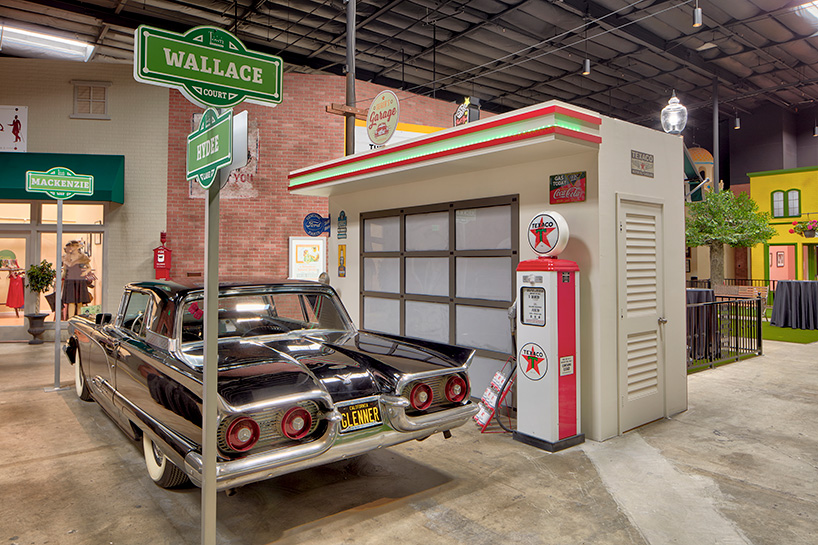 14 distinctive vignettes evoke the age when most participants (now in their 70s and 80s) were young adults, including a 1950s-era diner, pet store, movie theater, library, and museum arranged around a central green. participants could be served hot lunch at an authentic 1950s style diner at one turn, and then enjoy a vintage black-and-white film and old-fashioned popcorn, hairstyling at the on-site salon or tinkering with a 1959 ford thunderbird at another. the one-of-a-kind, interactive environment is designed to help capture part of the life and preserved cognitive function that remains intact for these individuals, ultimately enabling them to feel calm, confident and secure.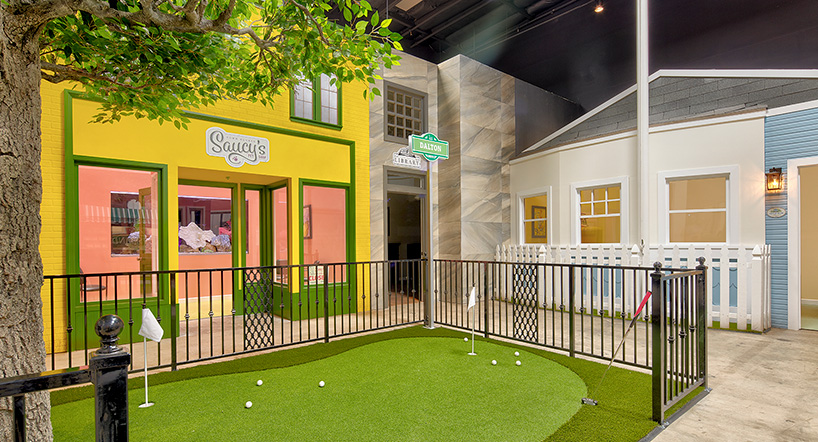 'we know all too well that the number of people living with alzheimer's and dementia continues to grow, and so do the challenges of caring for them,' says peter ross, CEO and co-founder of senior helpers. 'people want to stay home longer, and their adult children are looking for ways to extend their parents' finances. given the choice, having a care option like glenner town square will help families honor this wish, particularly during the days when they're at work or need a break.' for more information on the project visit the official website here.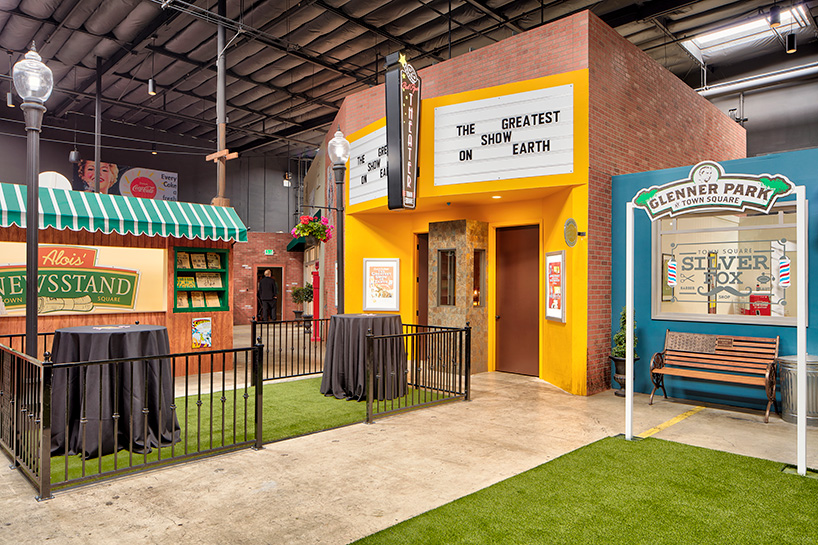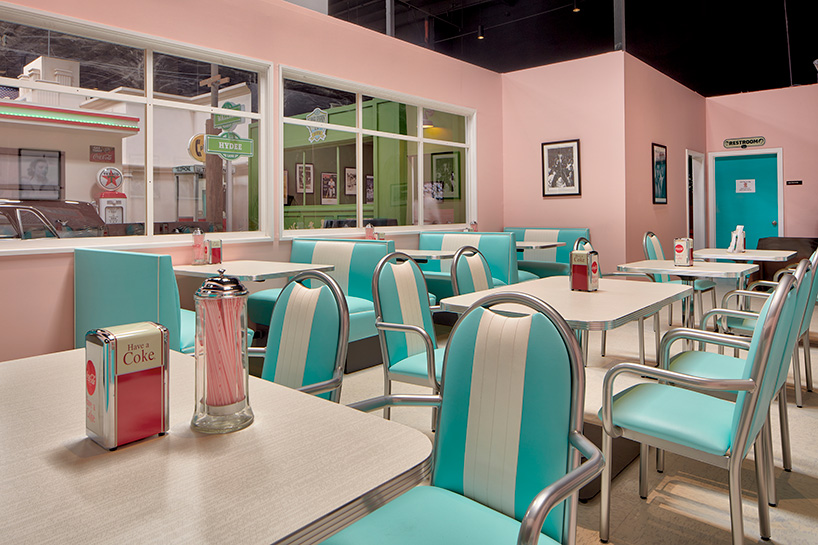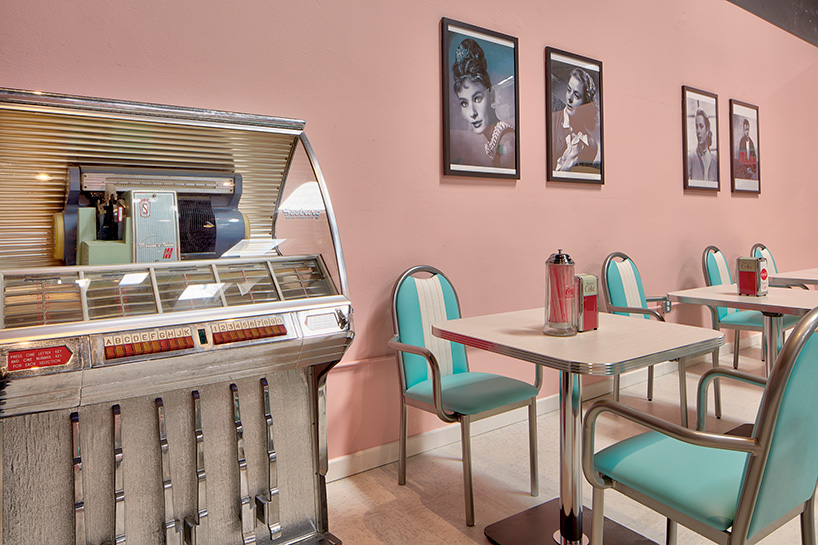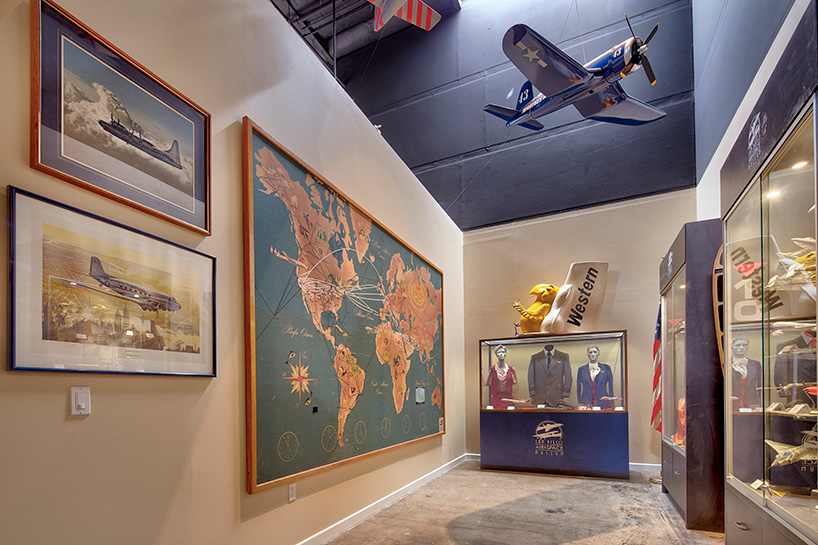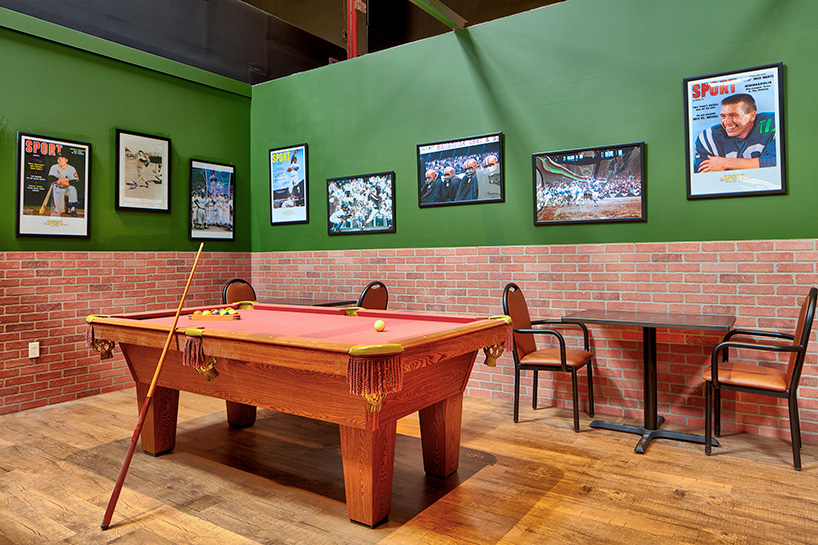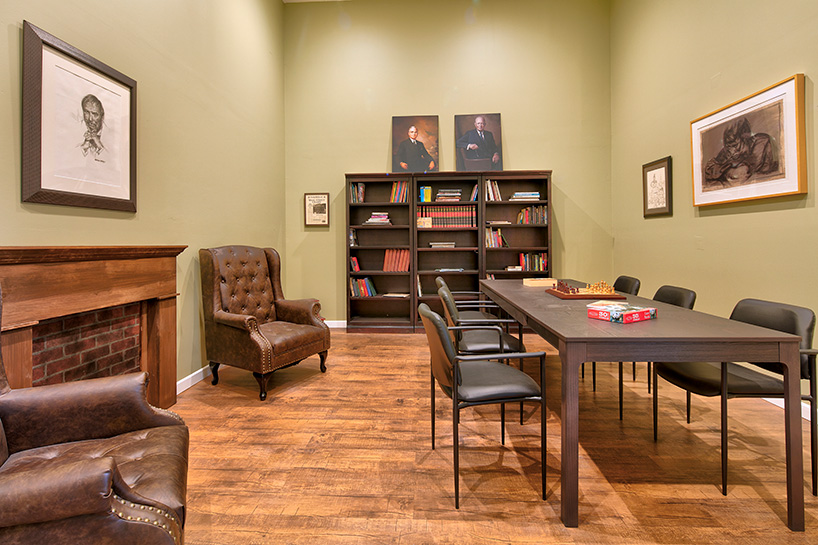 a diverse digital database that acts as a valuable guide in gaining insight and information about a product directly from the manufacturer, and serves as a rich reference point in developing a project or scheme.