nov 01, 2016
authagraph by hajime narukawa wins 2016 japan GOOD DESIGN grand award
every year, designboom attends the g-mark japan GOOD DESIGN award ceremony during tokyo design week, where outstanding projects are presented with the award. the most meritorious prize is the GOOD DESIGN grand award, given to the best design of the year, chosen for its contemporary relevance, concept, aesthetics, and symbolism. this year's winner is the 'authagraph', a world map designed by hajime narukawa that aims to fix the problems with our current maps — distorted land and sea sizes and political and geographical misunderstandings.
with the authagraph, designer hajime narukawa has managed to create a world map method that can be transferred from a spherical surface to a rectangular one while maintaining the correct land and water proportions. authagraph faithfully represents all oceans and continents including the neglected antartica — fitting them inside one frame with no interruptions and it can be tessellated without visible seams.

image © designboom
the world map that we accept today is the one created by geographer gerardus mercator in 1569, with misreported sizes of antarctica and greenland — as the first one hadn't even been discovered yet! the authagraph takes into consideration this point, and also the fact that our world is changing due to climate change and how the poles are melting. there are many applications to this new world map projection method, including the visibility of the ozone hole above antarctica, or taking the continental drift, that for over 600 years has been moving.

image © designboom

image © designboom

image © designboom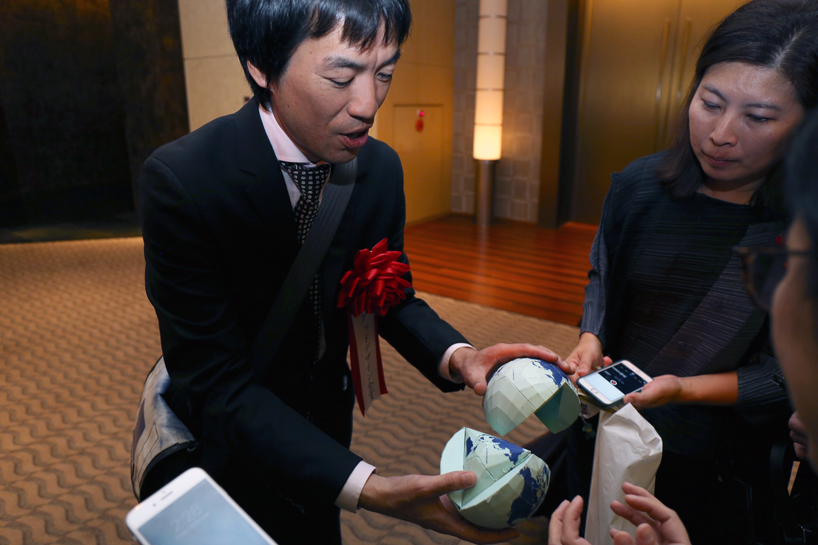 image © designboom

image © designboom

image © designboom

image © designboom
the GOOD DESIGN award was founded in 1957 by the japanese ministry of international trade and industry and is hosted by the japan institute for design promotion. the 'g mark' emblem reflects comprehensive design values and principles that aim to enrich lives, industries and society. 
dec 15, 2016
dec 15, 2016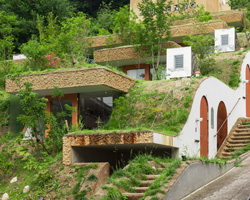 dec 13, 2016
dec 13, 2016
dec 05, 2016
dec 05, 2016
nov 23, 2016
nov 23, 2016
nov 23, 2016
nov 23, 2016
nov 14, 2016
nov 14, 2016
jun 15, 2017
jun 15, 2017
sep 30, 2016
sep 30, 2016
jun 12, 2015
jun 12, 2015
dec 15, 2016
dec 15, 2016
dec 05, 2016
dec 05, 2016
nov 23, 2016
nov 23, 2016