with its grandera collection of subtly decorated fittings, GROHE blends seemingly conflicting elements from the ornamental era of art nouveau with the straight lines of modernism to create a luxurious and technologically rich product.
in the imaginative world of german brand GROHE, bathroom fittings are not what they appear to be: they are not simply mundane taps, mixers and shower fittings. perfectly encapsulating this approach is GROHE's intriguingly multivalent collection, grandera. as with all GROHE's products, it combines superlative technology and a sophisticated design language, which the company summarises as 'elegant classic'. but while grandera is versatile – it is equally suited to classical and modern interiors – its traditional and contemporary qualities are cleverly balanced.
grandera achieves this by fusing curves — which connote tradition — with crisp straight edges, associated with modernity. this juxtaposition has resulted in a hybrid geometric of the square and the circle, which GROHE terms a 'squircle'. the collection also melds the modern and classical by offering two finishes that appeal to different tastes — high-gloss chrome with a distinctly contemporary look or a chrome and gold finish that bridges modern and traditional styles.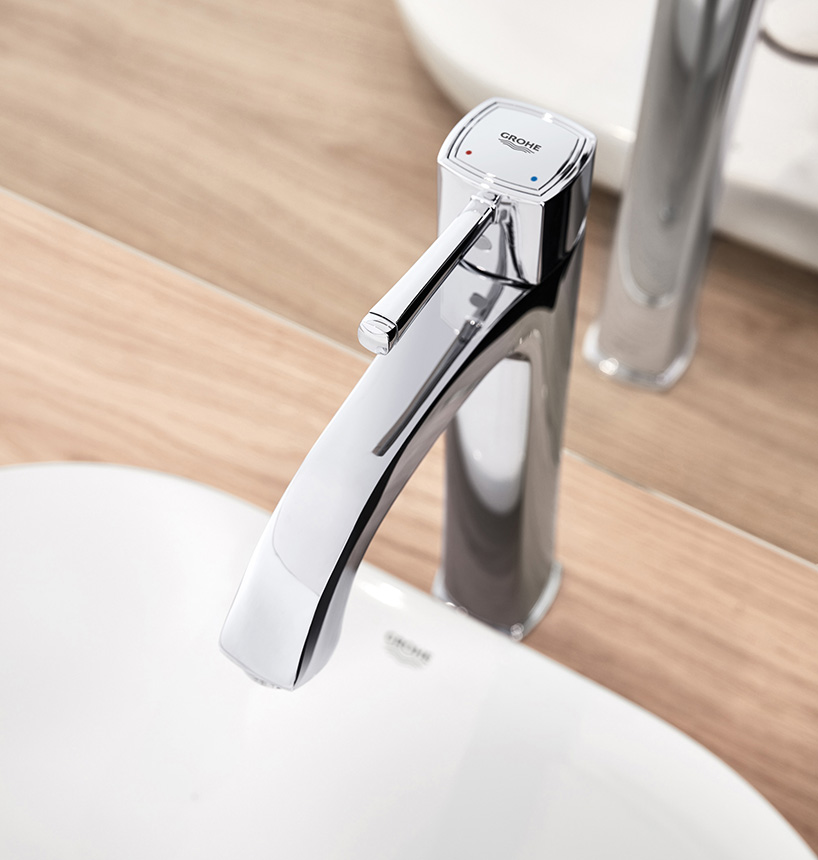 the collection's taps harmonize straight lines and sensual curves
yet grandera has ramifications beyond these contrasting forms and finishes. it has multi-layered associations, albeit ones more likely to be appreciated on a subliminal level. as a set of charmingly hand-drawn illustrations produced by GROHE's design team reveals, its signature flared bases are influenced by a broad spectrum of objects and buildings, which, although comfortingly familiar, are not immediately obvious.
first of all, grandera's marriage of the curvilinear and rectilinear calls to mind architecture, notably paris's eiffel tower. its engineer gustave eiffel likened his innovative wrought-iron, lattice-work design, with its robust square base supporting an elegantly tapering tower, to the egyptian pyramids. in the 20th century, the iconic structure served as a springboard for the ideas of influential american husband-and-wife team, charles and ray eames, who unveiled their chair with a skeletal, so-called 'eiffel tower' base in 1950.
yet the polyvalent grandera evokes many other things – from sensuously-shaped scent bottles and the flared bases of elegant table lamps to shapely chess pieces that combine defined edges with voluptuous curves. such objects are culturally loaded and associated with intoxicating rituals. perfume bottles bring to mind seduction and romance, bedside lamps invoke images of late-night reading that transports bookworms to different times and places, while the analogy between grandera and chess pieces emphasizes its cerebral character – the thought that has gone into developing this complex range.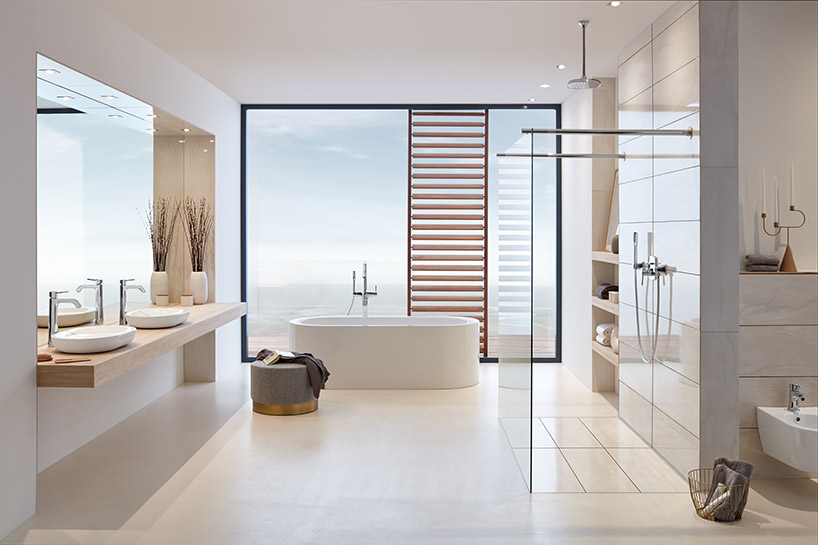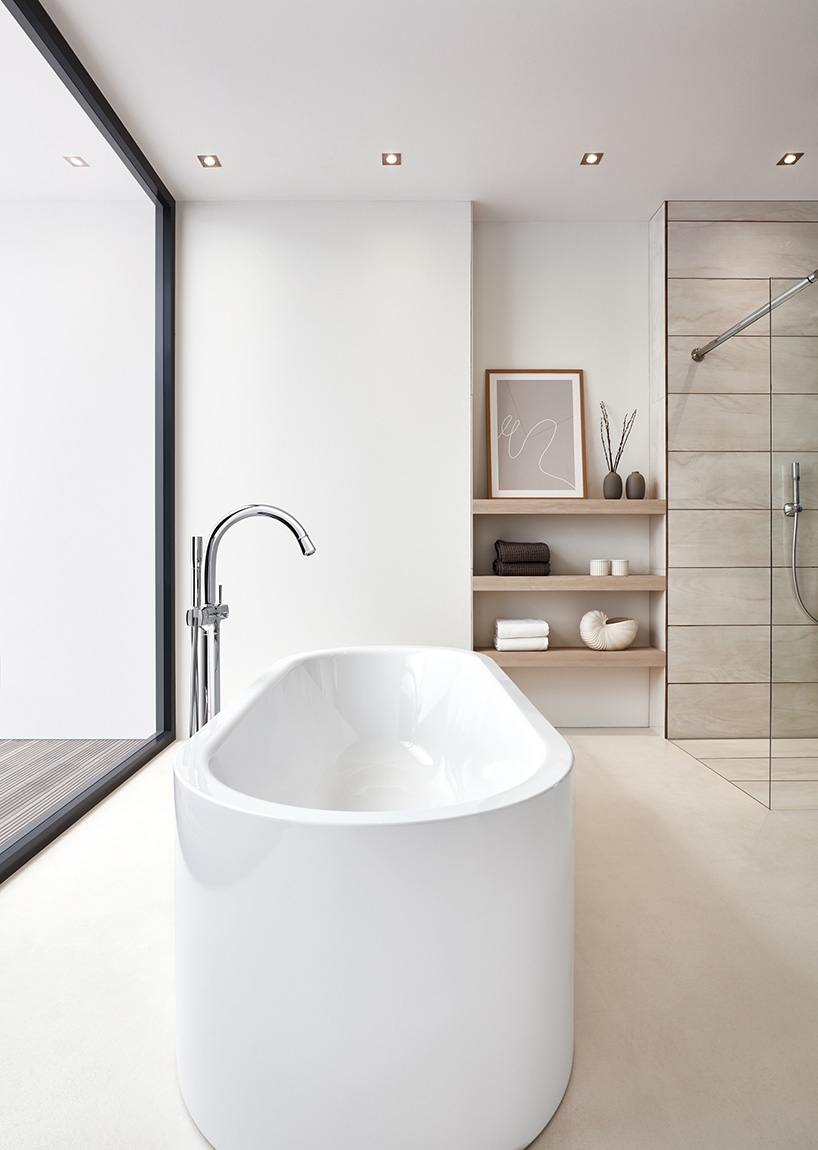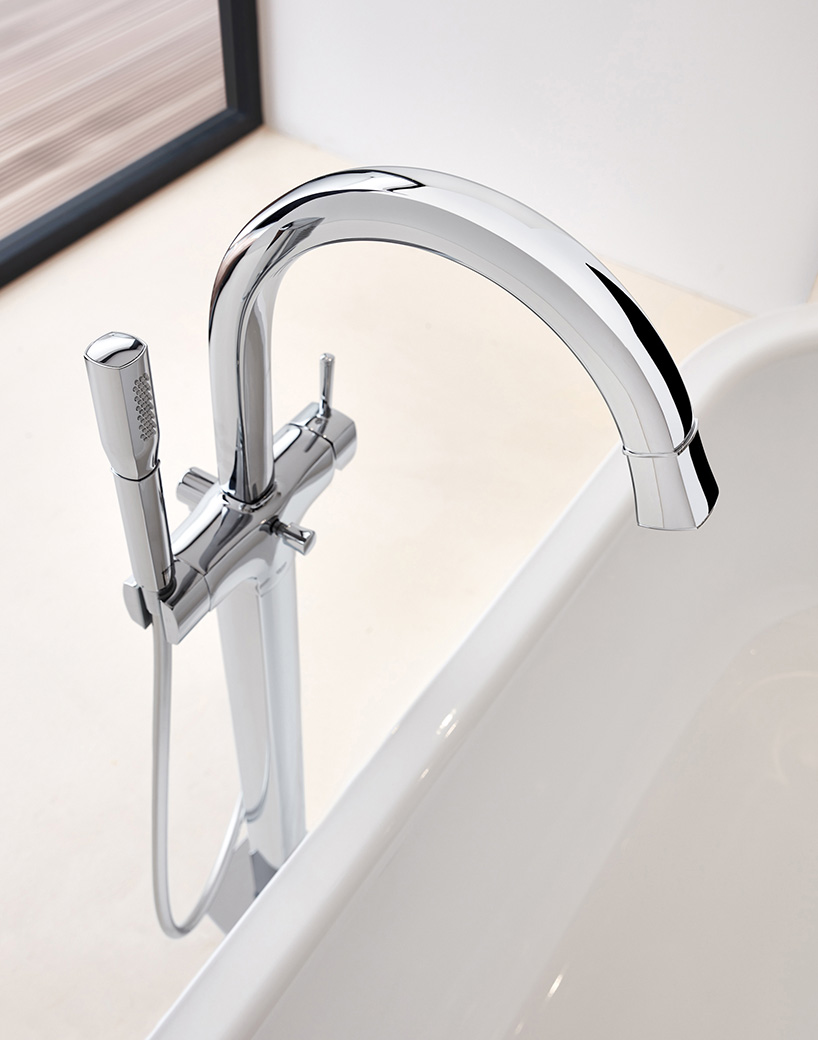 the user-friendly floor-mounted taps come with an easily detachable hand shower
the very word grandera sounds like a fusion of 'grand' and 'era' — fittingly, since its luxurious air recalls the opulent interiors of the belle epoque period of the late 19th and early 20th centuries. and complementing the old-world glamour of grandera's metal fixtures are several accompanying ceramic accessories, from multifunctional dishes for soaps and cosmetics to toothbrush containers, all with rounded, soft contours.
yet, while the subtly ornate grandera references the past, it hints at the future too. interestingly, the eiffel tower was completed in 1889, the eve of the birth of art nouveau which began to flower in 1890. while this movement revered nature – reflected in its penchant for organic arabesques – it was also the precursor of modernism, which favoured rectilinear forms. with its conflation of circular and rectilinear forms, grandera recalls the natural transition from art nouveau to modernism.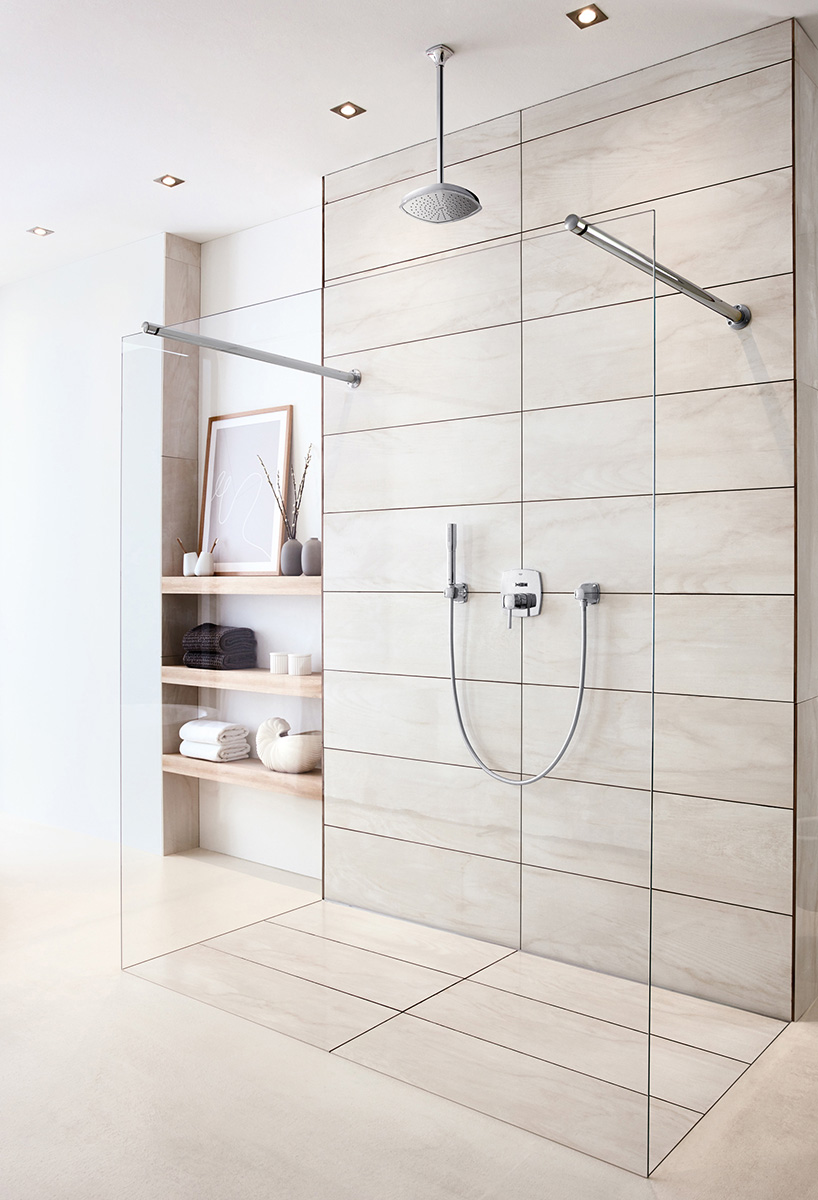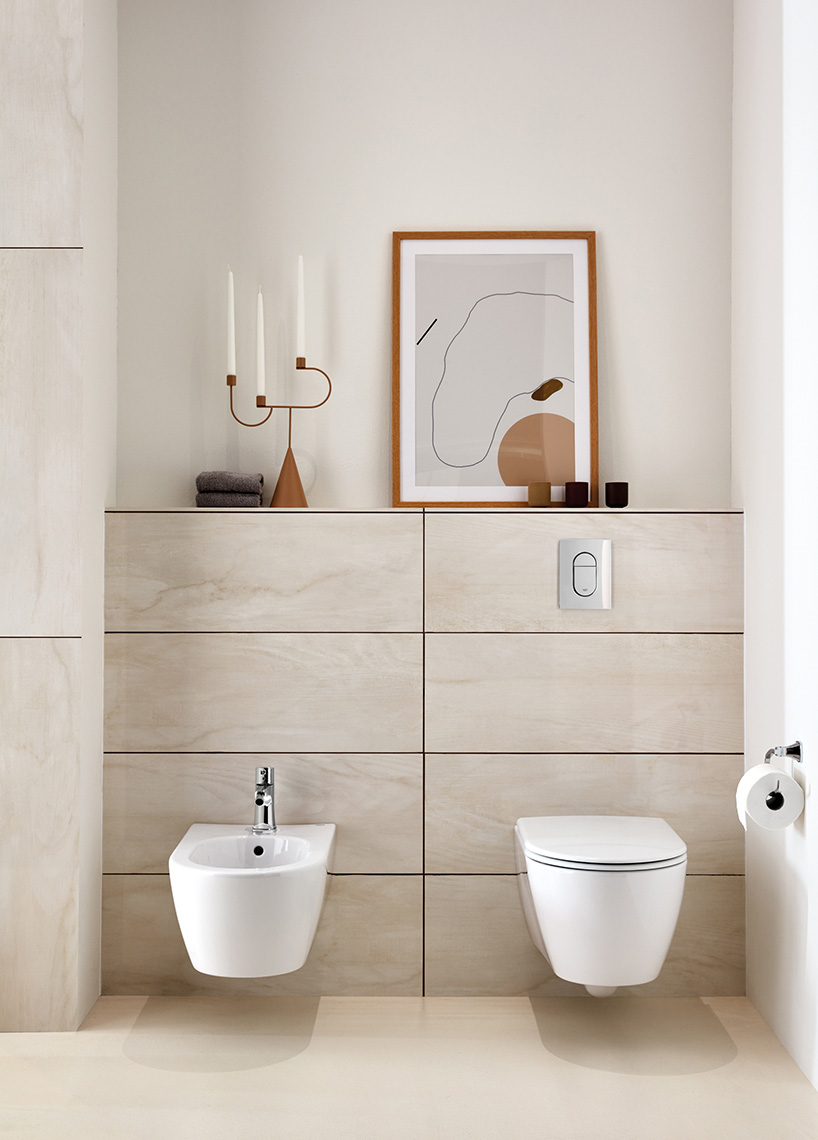 a comprehensive range, grandera creates an elegantly cohesive look
whether destined for a modern or more romantic bathroom, grandera also appeals with its tactile qualities. visually, the curvaceous bases of its taps, basin mixers, shower heads, and its arched bath and basin spouts look graceful yet the collection is also ergonomic, user-friendly and tactile, its straight lines softened by pillowed surfaces which also gently reflect light. grandera is designed to maximise convenience and comfort: hand showers can be securely placed in a holder on the respective bath applications, while some taps incorporating mixers feature levers set at a comfortable, easily accessible 7° angle. the collection also comes in various sizes and configurations to meet different requirements.
moreover, the high-performance grandera addresses the needs of the 21st century: its brilliant chrome finish is so hardwearing that it never tarnishes. what's more, it is fitted with GROHE's ecojoy system, which ensures a perfectly even, energy-efficient flow of water. decorative, durable, stylish and timeless, grandera blends the beauty of the past with superb performance designed to last a lifetime.
guest feature by dominic lutyens / architonic
jul 13, 2020
jul 13, 2020
jun 16, 2020
jun 16, 2020
mar 23, 2020
mar 23, 2020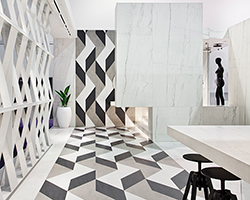 feb 26, 2020
feb 26, 2020
nov 06, 2019
nov 06, 2019
oct 17, 2019
oct 17, 2019
GROHE
(7 articles)
mar 23, 2020
mar 23, 2020
nov 06, 2019
nov 06, 2019
sep 09, 2019
sep 09, 2019
a diverse digital database that acts as a valuable guide in gaining insight and information about a product directly from the manufacturer, and serves as a rich reference point in developing a project or scheme.