batGROHE manufactures its new icon 3D series fittings using a 3D metal printing process – a small revolution, or at least a big step in design evolution.
when does a design object or a house become an icon? with icons we combine the perfect harmony of beauty and functionality. we think primarily of distant objects in museums or important buildings such as churches or palaces. we forget, however, that beauty is a basic human need and that functionality shapes almost every action in our everyday lives. so as we lead our lives, we also want to surround ourselves with extraordinary objects: with everyday icons.
touching the element of water is one of our daily rituals. in the bathroom we spend quiet and regenerative moments in the morning as well as in the evening. we only stop for a moment to wash our hands but it is water that plays the main role. in order to turn such moments into special experiences, GROHE, the fittings specialist, is breaking new ground in 3D printing and presenting a new interpretation of the atrio and allure brilliant lines.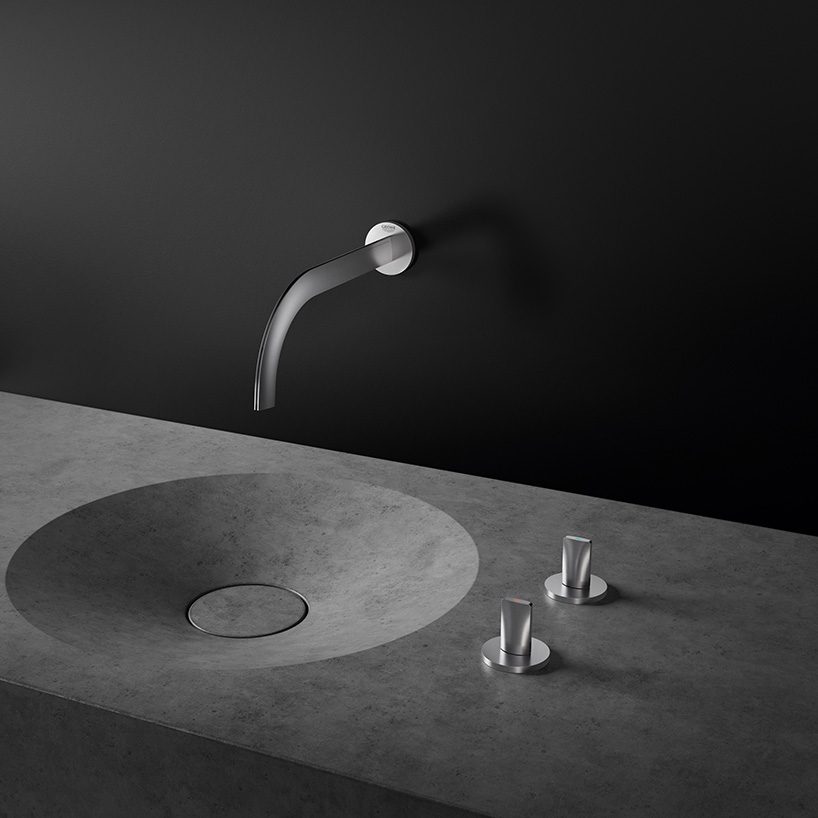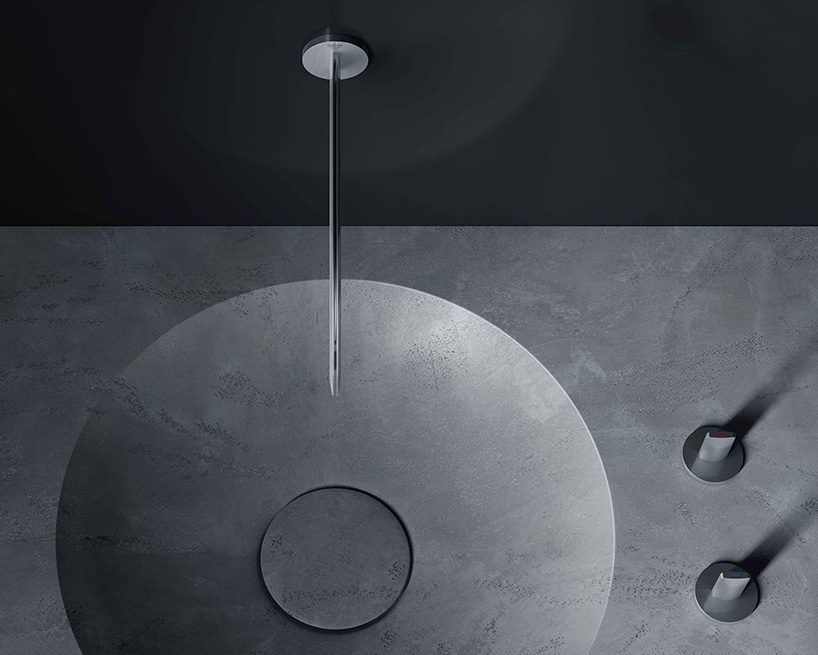 the slim silhouette of GROHE atrio icon 3D is characterised by an ultra-thin structure when viewed from the front. elegance and functionality combine here to create an iconic design product.
all images courtesy of GROHE
the visionary pioneer makes the unthinkable possible: combining the experience of water with an iconic luxury product. it is therefore no coincidence that the latest GROHE fittings bear the title 'icon' in the product name. this is associated not only with an iconic appearance, but also with a completely new way of manufacturing. because in addition to their aesthetic value, icons are also characterised by their innovative power.
the GROHE atrio icon 3D and GROHE allure brillant icon 3D fittings are both manufactured using a 3D metal printing process. the global brand from germany has developed a special process in which a specially produced metal granulate is used. 3D printing is a complex and elaborate construction process. thousands of wafer-thin layers combined, leading finally to a strength comparable to that of a forging. another advantage of this manufacturing method is that even unusual geometries are possible. the design of GROHE allure brilliant icon 3D, which is reminiscent of smallformat architecture, is just one example of this.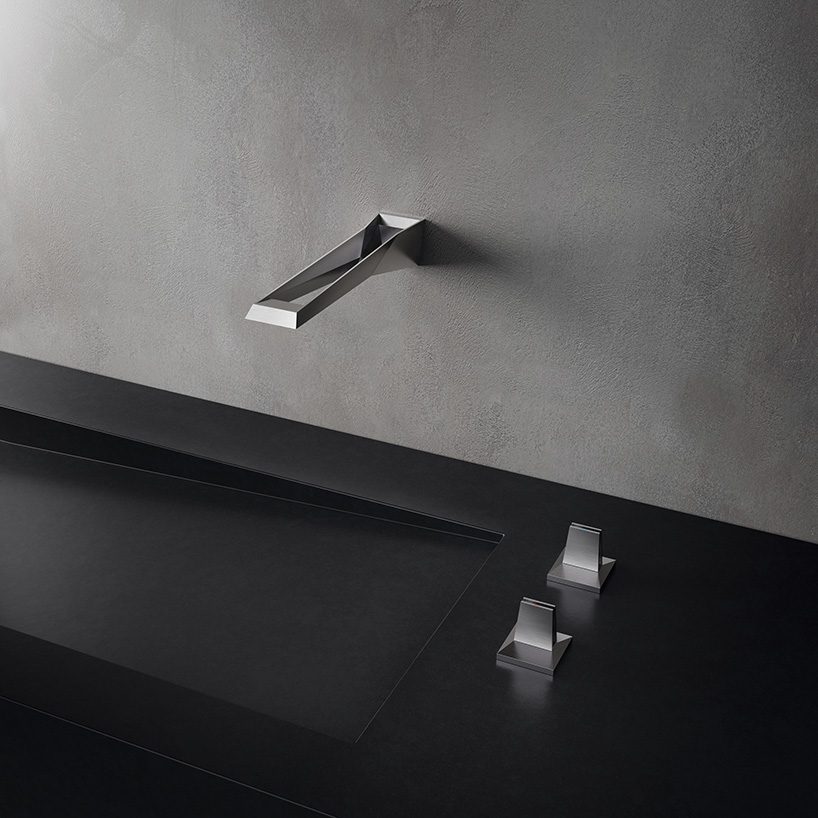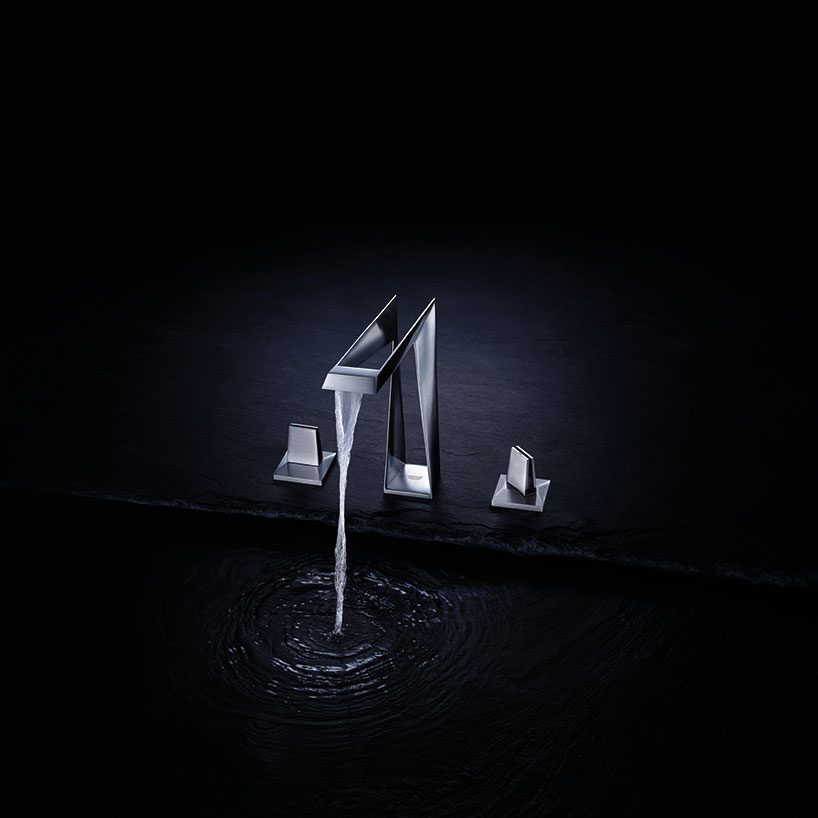 the design of GROHE allure brilliant icon 3D is reminiscent of small-scale architecture. the iconic appearance is created using an innovative 3D metal printing process.
GROHE atrio icon 3D, for example, shows how elegance and functionality come together. water flows out of the slim silhouette of the spout as clearly as out of a mountain stream. the difference is that the temperature can be regulated effortlessly. like the spout, the design of the handles is light and modern. lightness, elegance and precision create a unique, interactive experience.
design is invisible, said sociologist lucius burckhardt back in 1980. he meant that design extends to more than just the function of objects. design is likewise immaterial and also affects social contexts. water experiences a new emotional dimension through an object such as a faucet: that is also the achievement of iconic design.
the reduction of design to a minimum is offset by the complexity and innovative power of the 3D metal printing process. but there is always an idea before the material realization. the design and development process begins with the vision of overcoming boundaries. and thus to change the future of product design.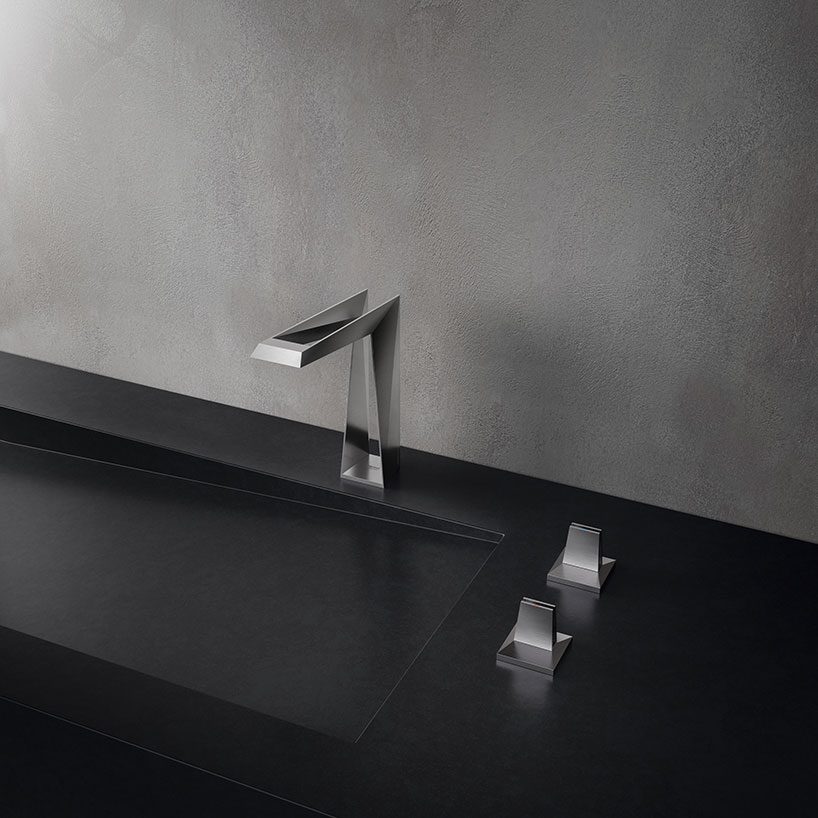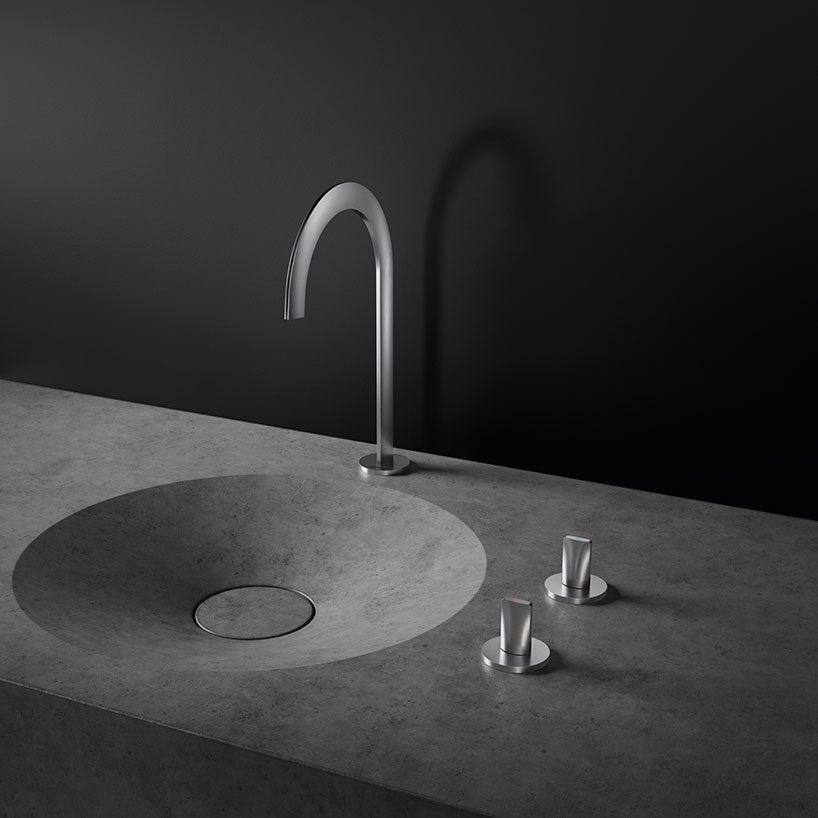 the fixtures specialist is breaking new ground with the 3D metal printing process. GROHE allure brilliant icon 3D (top) and GROHE atrio icon 3D (bottom) are new, everyday icons.
after printing, mechanical processing is carried out with a CNC milling machine. the final step, grinding and fine brushing of the parts, is done by hand. GROHE combines digital cutting-edge technology and craftsmanship into a future-oriented production process. thanks to the unique combination of technology and craftsmanship, each piece is unique; the edition is therefore limited to a few copies per year. the innovative production method also makes it possible to fulfil individual customer wishes. icons made to measure.
but what would the shape be without the material? the scene for the icon 3D manufacturing process is skilfully set with its metal material – both haptically and optically. the surface of the brushed stainless steel feels pleasantly velvety. the direct contact of a product with our skin is an indicator of the high quality of a product. the architectural forms also visually underline the materiality and exclusivity of the fittings.
guest feature by susanna koeberle / architonic
jul 07, 2020
jul 07, 2020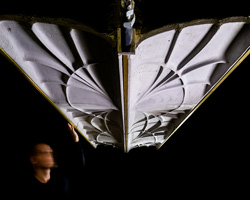 jun 28, 2020
jun 28, 2020
jun 17, 2020
jun 17, 2020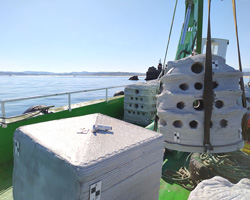 jun 16, 2020
jun 16, 2020
jun 15, 2020
jun 15, 2020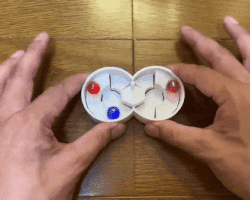 jun 10, 2020
jun 10, 2020
jun 16, 2020
jun 16, 2020
mar 23, 2020
mar 23, 2020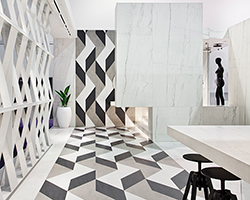 feb 26, 2020
feb 26, 2020
GROHE
(7 articles)
mar 23, 2020
mar 23, 2020
dec 13, 2019
dec 13, 2019
nov 06, 2019
nov 06, 2019
a diverse digital database that acts as a valuable guide in gaining insight and information about a product directly from the manufacturer, and serves as a rich reference point in developing a project or scheme.