mar 09, 2011
grove + mapleXO: skateboard iPhone 4 case
'skateboard iPhone 4 case' by grove and mapleXO
a 50-piece limited edition series, the 'grove + mapleXO skateboard iPhone 4 cases' are created from old skateboard decks.
the line is a collaboration that artisan case creators grove undertook with lindsay jo holmes's mapleXO, which repurposes skateboards for jewelry and accessories. the year-long project involved the slicing and sanding of 300 skateboards into layered strips, which were then hand-selected for colour coordination and glued together to form individual blocks from which the iPhone cases could be cut.
the cases themselves are packaged in bamboo boxes with the layered skateboard panels inset into their ends.
top view
the line is a limited edition series of 50 pieces
of the fifty iPhone cases, five remain unclaimed and are currently being auctioned off on eBay.
the cases are packaged in bamboo boxes inset with layers of skateboard wood
closer view of the case
stacked cases
each piece is composed of a block of wood that has been formed from sliced and glued skateboard decks
some of the 300 skateboards used in the creation of the series
left: a broken skateboard reveals layers of colour right: a block of glued deck slices
left: strips of wood from the skateboards are handselected into combinations to form a block out of which the phone can be cut right: cases in some of their final steps of production
a block, already cut, being drilled into form
pieces cut but unseparated
grove craftsmen assemble the cases
iPhone
(91 articles)
sep 25, 2017
sep 25, 2017
sep 22, 2017
sep 22, 2017
sep 12, 2017
sep 12, 2017
sep 01, 2017
sep 01, 2017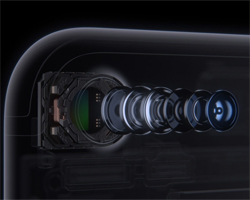 jul 04, 2017
jul 04, 2017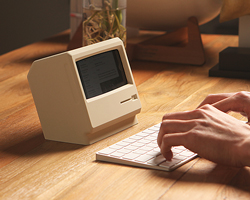 apr 20, 2017
apr 20, 2017
sep 24, 2017
sep 24, 2017
aug 29, 2017
aug 29, 2017
nov 21, 2016
nov 21, 2016