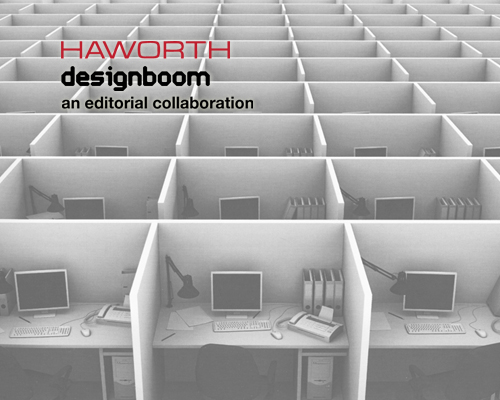 jan 22, 2015
HAWORTH researches what office design can learn from the world around us
HAWORTH researches what office design can learn from the world around us


designboom partners with leading office furniture company HAWORTH on an editorial series that investigates the future of the contemporary office environment and new ways of working. our alliance brings forth insights into the workplace and how it has evolved from something more static, into an active and modular condition.
in this seventh feature, we review HAWORTH's publication 'life of work: what office design can learn from the world around us'. the book observes why so many work spaces are devoid of any life, and offers insights into how this truth can be turned around; so that offices of the twenty-first century can bring forth positive environments for employees that encourage collaboration, efficiency and productivity.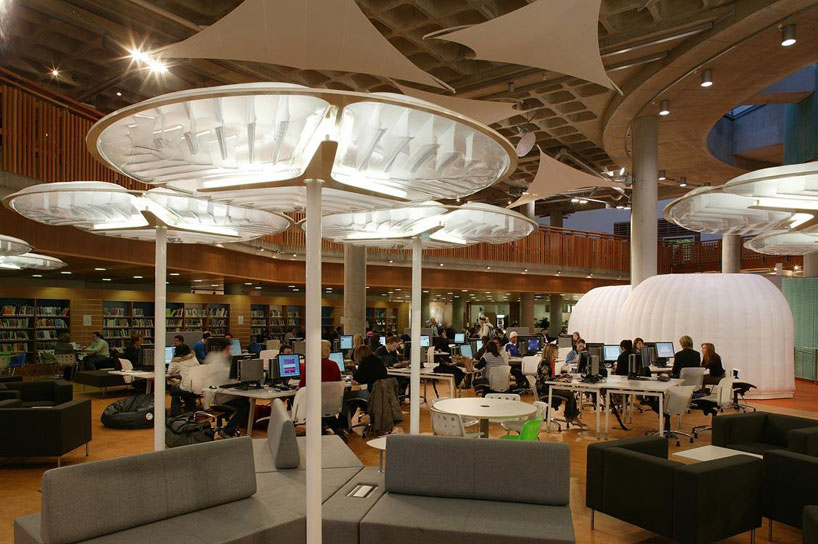 the saltire centre at glasgow university with large lighting canopies, and diversely-sized furniture (p. 39)

'life of work' is the culmination of several years of research carried out by fellows at the helen hamlyn centre for design at the royal college of art, with the guidance of global industry partners HAWORTH and philips lighting. it is based on four studies which look at different every day situations and environments that can be observed and used as foundations to initiate positive change in the contemporary workplace. each inquiry has paid particular focus to individuals and groups, processes and experiences.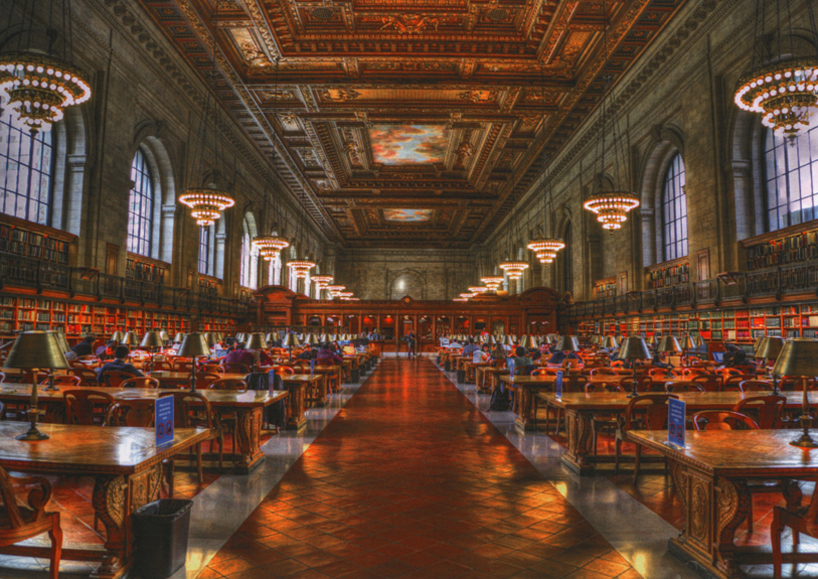 the reading room at the new york public library, considered to be one of the ultimate icons of scholastic achievement (p. 25)
knowledge interactions – learning from the library
the first study focuses on the individual processes of the knowledge worker. it observes the interactions between researchers and the new generation of radically redesigned academic libraries, as a basis in which to think about how the future of corporate knowledge could be harnessed and deployed. in today's knowledge-based society, activities no longer revolve around a repetitive process, but something more variable. thus, work has become less predictable and more experiential — a more fast learning culture in which initiative, exploration and autonomy are key players. much of this has transformed as a result of technology, so offering a range of ways in which to work, retain and continue to generate knowledge at different points of research has become very important in order for individuals to adjust to different work rates and flow. based on their findings, the researchers conclude their study by presenting various product solutions that respond to different points of fieldwork and examination — discover, gather, analyze, create and share — anticipating the needs of the future knowledge workplace through spatial outcomes.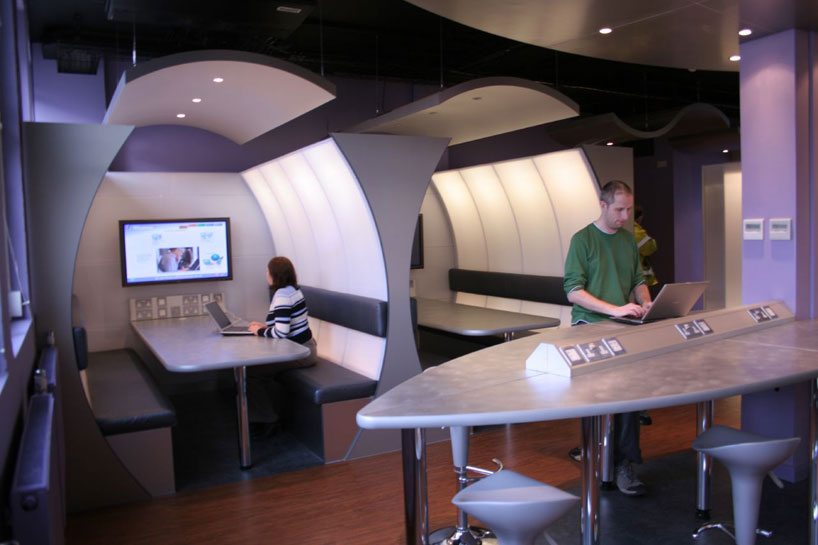 skype booths of the techno café at durham university which enable cross-campus collaboration (p. 28)
emotional landscapes – learning from the theatre
the second study looks at one's psychological experience within the workplace. one of the questions asked was whether or not it was possible to create a work environment that promoted a greater sense of atmosphere and shared culture, but in an low-cost and manageable way. the research was directed toward theatre design, and looking this discipline's inherent need to create solutions that adapt to different scenarios through quick and economical means. moreover, its ability to manipulate our senses through sound and visual cues to realize the most optimal setting. through this exploration, the researchers aimed at gaining expertise in how to enhance emotional richness within the workplace and create optimistic ambiance through furniture and lighting modules to completely transform the environment — just like when developing a stage set.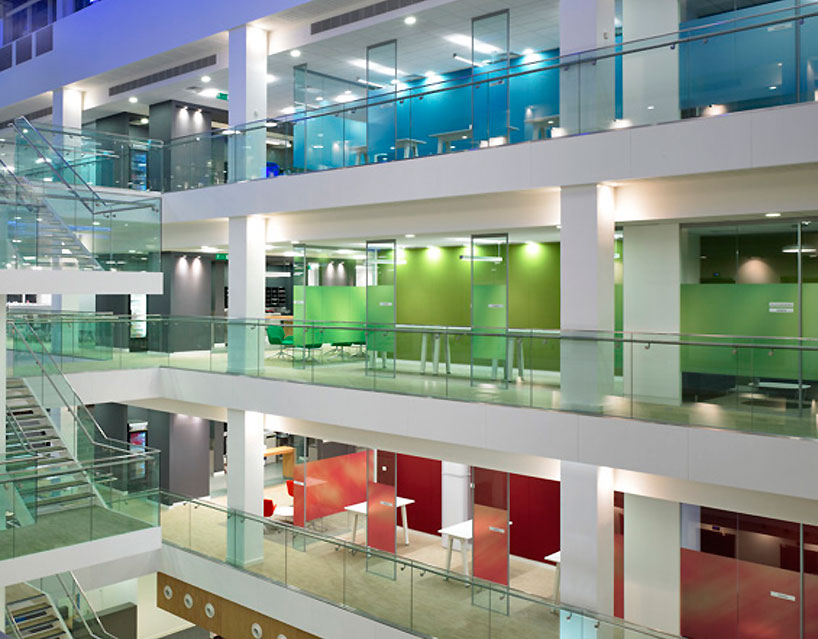 microsoft office building by pringle brandon perkins + will (p. 60)
flexible interventions – learning from the urban realm
the third study reviews the shared and social elements of work. the office is a place where employees exist simultaneously — much like in public — with easy comparisons being made to that of a city. it is an environment where communication is key, whether verbal or written, and conversation and dialogue fuel new ideas and interactions between individuals. turning to temporary urban events as stimulus, the attention to this side of the workplace is to develop rich communal areas that activate this kind of energetic and dynamic behavior. the study surveys the ways in which urban planning, street infrastructure and interventions are carried out. it reviews how these approaches could be applied to the development of office furniture that encourages movement and activity. most importantly it looks at the flexibility of these types of structures, and their ability to adapt to the changing needs and conditions of employees. the study analyzes how the approach to designing temporary, spontaneous interventions for the public can be employed in the planning of the office space, to avoid developing over specified and static workplaces.

macquarie bank offices in sydney by clive wilkinson architects (p. 66)
extreme teams – learning from the frontline
the fourth study sees researchers looking at a critical aspect of the office environment — teamwork. reviewing the collaborations of 'extreme teams' such as air traffic control centres, accident and emergency departments and media news rooms, this final section highlights how processes and protocols are understood and communicated within collaborative efforts; and how the physical environment plays a key role in effective teamwork. the collective knowledge of teams allows for quicker responses to problems. thus, potential barriers can be identified more quickly as they are seen from different perspectives. the effectiveness of all of this is reliant on the particular systems put in place to encourage a positive group effort. of course, each scenario is different. what becomes important is weighing the method of collaborative process, in conjunction with the physical environment where the teamwork is carried out; and finding the right balance between these factors to avoid minimal friction and problems with efficiency and morale.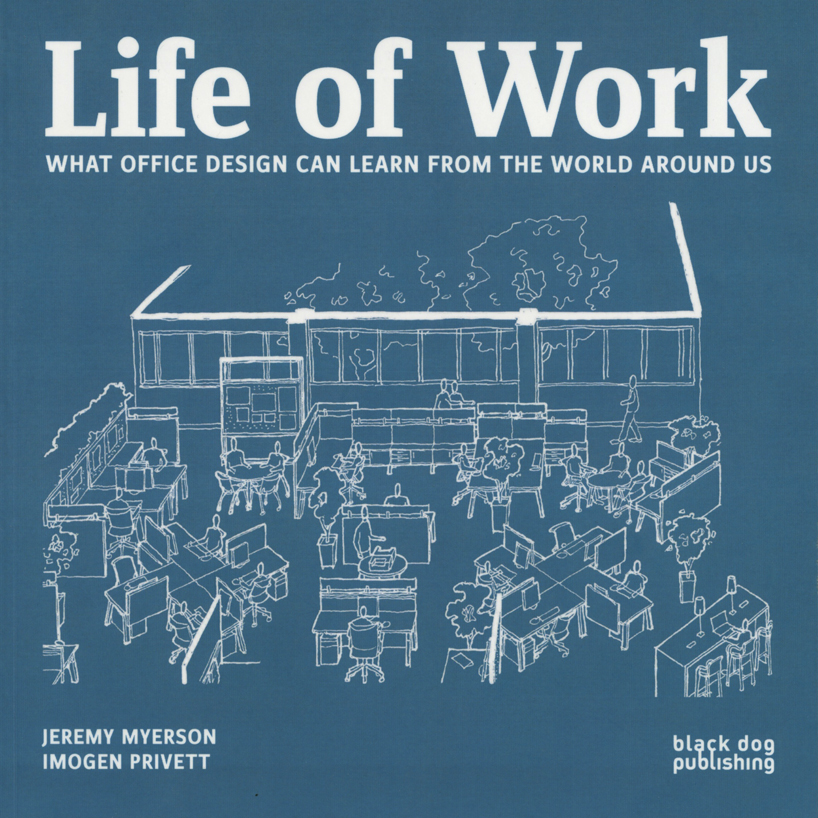 the field analysis that is brought together in 'life of work' concludes that even though four distinct areas of study have been addressed, the resulting findings see a lot of overlapping similarities between the different types of environments, and the design decisions from which they are based. above all, the publication identifies the significance of flexibility and adaptability of the physical workspace, and the importance of allowing employees to be able to make decisions about their surroundings to spur psychological comfort and address individual needs in the contemporary office.
Save
oct 26, 2015
oct 26, 2015
oct 01, 2015
oct 01, 2015
aug 06, 2015
aug 06, 2015
jun 30, 2015
jun 30, 2015
may 29, 2015
may 29, 2015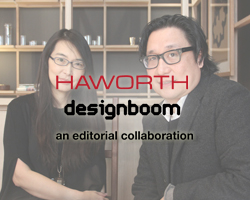 apr 21, 2015
apr 21, 2015
oct 26, 2015
oct 26, 2015
oct 01, 2015
oct 01, 2015
aug 06, 2015
aug 06, 2015
a diverse digital database that acts as a valuable guide in gaining insight and information about a product directly from the manufacturer, and serves as a rich reference point in developing a project or scheme.