apr 25, 2014
hiroshi sugimoto designs limited edition duchampian eyewear for selima optique + liz swig
hiroshi sugimoto limited edition duchampian eyewear for selima optique + liz swig

hiroshi sugimoto has created 'oculist witness' – the first of two limited edition eyewear designs for luxury brand selima optique + liz swig of lizworks. the japanese photographer debuts the glasses today, the april 25th opening of his solo show 'lost human genetic archive' at the palais de tokyo in paris, where he will wear a prototype, providing guests with a sneak preview of the forthcoming specs that are being made in a limited edition of 25 pairs, available exclusively through selima optique later this spring.
drawing on the work of marcel duchamp – with a particular focus on the dada artist's surrealist experimentation with optometry and studies on visual perspective – sugimoto has conceived a set of frames that references the circular diagrams used by oculists to test people's eyesight; of which duchamp integrated into a number of his works such as 'the bride stripped bare by her bachelors, even', known more commonly as 'the large glass (1915-1923)'.

detail of the frames which reference the circular diagrams used by oculists to test people's eyesight
sugimoto's 'oculist witness' frames come with seven pairs of different colored lenses which each create various visual experiences that recall his personal fascination with the shifting perceptions of memory and time that he expresses in his artwork. to realize the sculptural pieces, creative director of selima optique, selima salaun, collaborated closely with eyewear artist adam mugavero to bring sugimoto's design to life – packaged in a handcrafted wooden box also designed by the japanese artist himself.
selima salaun explains, 'to create and work with sugimoto is a complete thrill. when I was first introduced to his work it was love at first sight. until now it has only been a dream, to see the world through sugimoto's eyes, but now we literally can.'
continues liz swig, 'it is pure magic to work with selima. she takes risks and not only understands the artist, but is an artist in her own right. this collaboration truly defines art meets art.'
feb 20, 2017
feb 20, 2017
sep 26, 2016
sep 26, 2016
dec 09, 2015
dec 09, 2015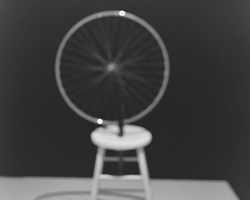 jul 06, 2014
jul 06, 2014
jun 04, 2014
jun 04, 2014
jan 05, 2013
jan 05, 2013