HUBB is a modular interior furniture concept that responds to rapidly changing environments within work and education. developed by mecanoo and dutch furniture company gispen, the project explores the growing popularity of settings that host multiple programs and activities simultaneously.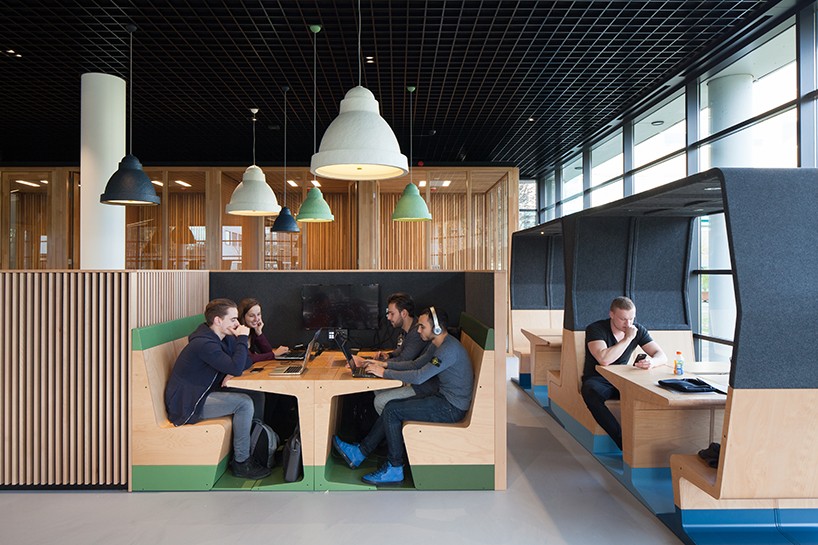 HUBB is a response to the rapid developments and changes within work and educational environments
using a simple core form, HUBB comprises a series of building blocks that enables endless combinations — offering the flexibility for customization. if the spatial requirements change, the building blocks can be easily reused by adapting or expanding the configuration. every component — seating, table, canopy elements, add-ones and add in-betweens — is fully (de)mountable and reusable.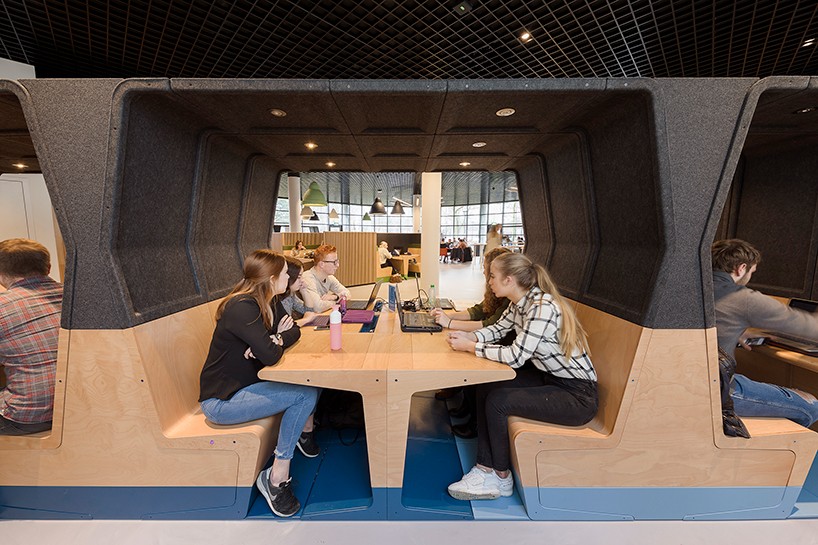 the addition of a roof element turns a bench and table into a more intimate area
consequently, a set of chairs used for a collaborative setting can be transformed into a intimate hub for concentrated working with the addition of a roof element. mecanoo and gispen's concept for HUBB enables a configuration for every context that responds to the unique format of working or learning. the concept of 'one space, three zones' allows different spaces to flow seamlessly without knowing where all users can find a space that suits their desired activity.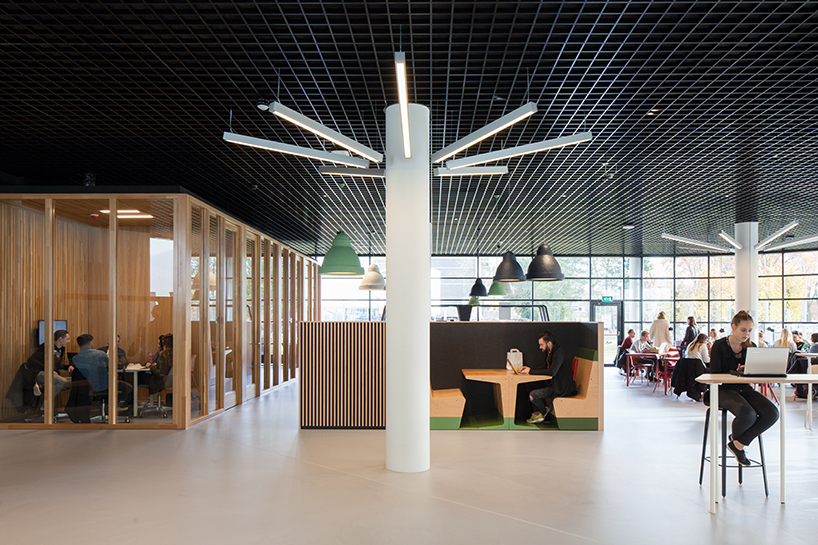 the furniture can be used to partition diverse zones in a single space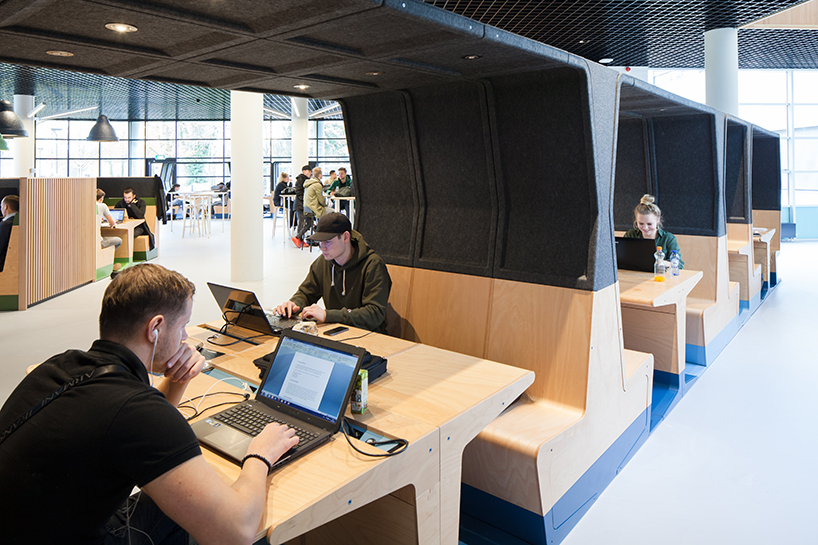 a simple core form comprises a series of building blocks that enables endless combinations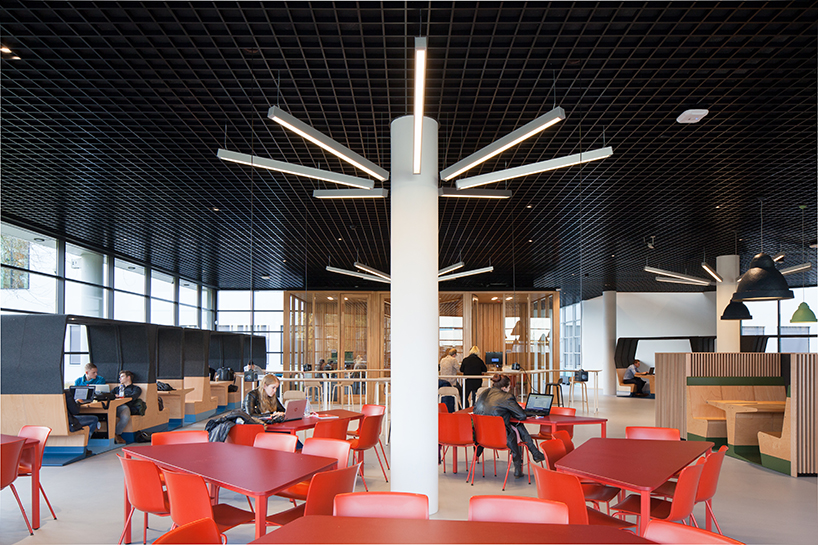 the series has been designed and engineered for manufacturing according to the principles of the circular economy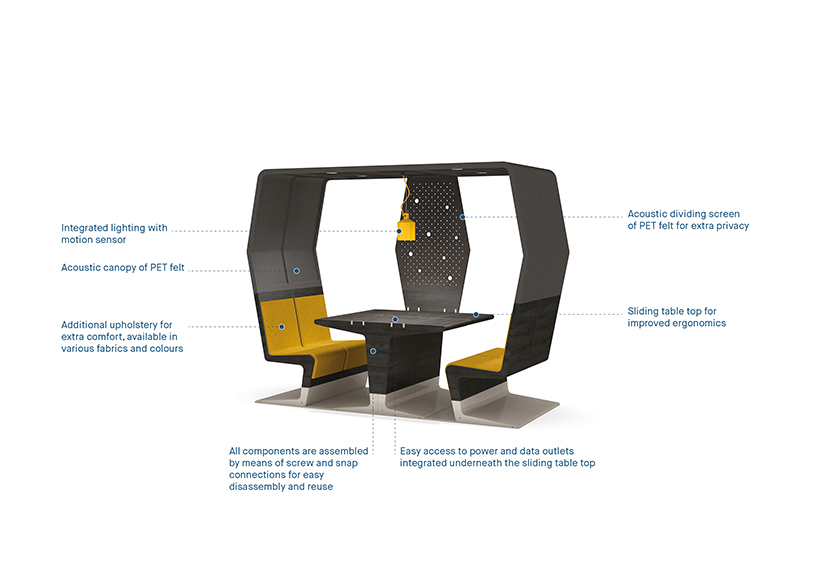 Save
Save
Save
Save
Save
Save
Save
Save
Save
jul 11, 2017
jul 11, 2017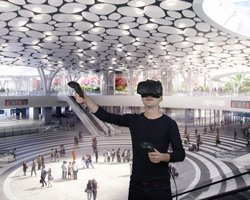 may 28, 2017
may 28, 2017
may 09, 2017
may 09, 2017