ikea's 80-year legacy unfolds at fuorisalone 2023
IKEA celebrates 80 years of iconic design at
Fuorisalone 2023
, transporting visitors on a sensory journey through the
brand's
past, present, and future. The eight-decade-long anniversary comes to life through a unique
exhibition
dubbed 'Assembling the Future Together', which spotlights the changes that IKEA has brought — and continues to bring — to people's lives at home. The show unfolds at Padiglione Visconti in the heart of Milan, opening the building's historic doors for a week of design, talks, music, food, and curiosity.
On this occasion, designboom shares a behind the scenes of the exhibition and chats with Marcus Engman — Creative Director at Ingka Group (IKEA Retail) — to delve deeper into the Fuorisalone show, IKEA's 'Life At Home' movement, and much more.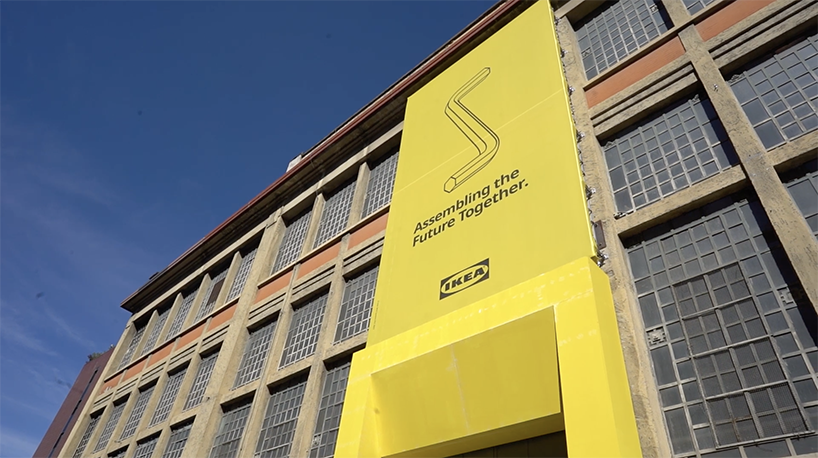 all images courtesy of IKEA
'assembling the future together': a chat with marcus engman
For Marcus Engman, 'Fuorisalone is an unmissable event for anyone passionate about design, and IKEA has been taking part since 1995. We participate because it sets the agenda for what's new and next in design and home furnishings – ideas, solutions, and products that can improve life. This year our exhibition is called 'Assembling the Future Together', where we will celebrate the people and the decades that have made us, as well as invite visitors to explore how they could contribute to building the future.'
The exhibition, designed by architect Midori Hasuike and Spatial Designer Emerzon, kickstarts with IKEA's PAST, offering visitors a chance to immerse themselves in the brand's history through products that have contributed to its success since the 1950s, leading to a rise in new trends and new approaches to life at home. Interestingly, many exhibited works come from the IKEA Museum in Älmhult, Sweden, and are no longer sold in stores — but some of the others 'will be available to purchase afterward,' Engman notes. The experience ultimately brings about a nostalgic feeling, creating a trip down memory lane by demonstrating the brand's ongoing mission to improve people's life at home through products that respond to the needs of every era without losing their timeless value.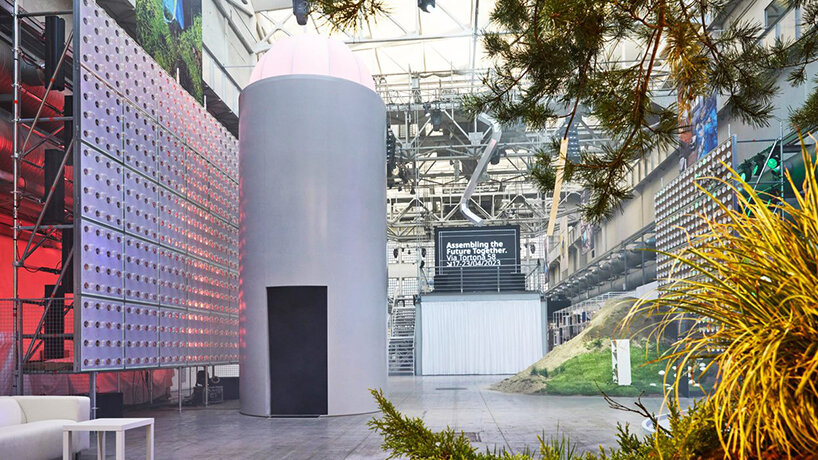 'Assembling the Future Together' at Fuorisalone 2023
'To me, an iconic design stands up to the test of time, withstanding the passing of years to remain practical and attractive. It is also one which can evolve with the needs of society and inspire further innovation and development, sparking new trends and approaches to how people interact with objects,' Engman tells designboom. He goes on sharing examples of those timeless designs displayed at the Fuorisalone show:
'The MAMMUT line, a colorful series of children's furniture designed in 1994 that's still a popular part of the IKEA range. The playful design was created by architect Morten Kjelstrup and fashion designer Allan Østgaard, who were inspired by their children and how they played. Today's design has changed slightly since it was first launched, as materials have changed to make the furniture more accessible to children and affordable. Another iconic design on show in Milan is the café chair ÖGLA, which has been sold at IKEA for 50 years. The design has largely stayed the same; however, it has evolved over time as improvements have been made to the design and materials to make the chair more durable, sustainable, and cheaper to produce.'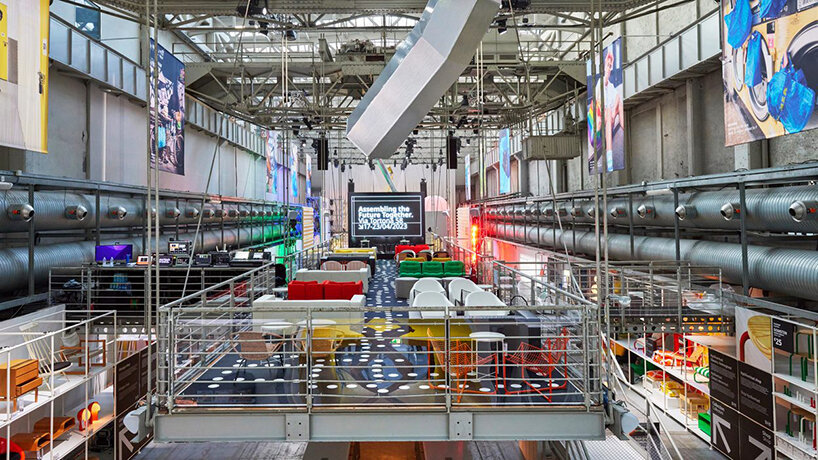 the exhibition delves into the brand's past, present, and future
Moving to the exhibition's PRESENT, the Swedish brand delights visitors with a never-before-seen collection that celebrates its 80th anniversary and recalls some of the products that make up its history, reimagined with a modern twist of new colors or materials. According to Engman, this fresh lineup spotlights how IKEA's past continues to inspire and shape the foundations for its future. A limited edition of this new collection, specially commissioned for Milan Design Week, will also be on sale.
The beating heart of the IKEA exhibition will be the space dedicated to the FUTURE. Installations linked to the four elements (fire, water, earth, wind) will offer visitors a highly engaging sensory experience that will encourage reflection on how the Future of life at home must go hand-in-hand with respect for the place we call home: our planet. 'What's different about the IKEA exhibition is that we want visitors to experience it using more of their senses than just sight. There are experiences that are impossible to capture in a picture, like the feeling of mist on your skin, wind in your hair, and earth between your hands. Ultimately, we've designed the exhibition in a way that we hope inspires a spark of curiosity and optimism in visitors,' continues Marcus Engman.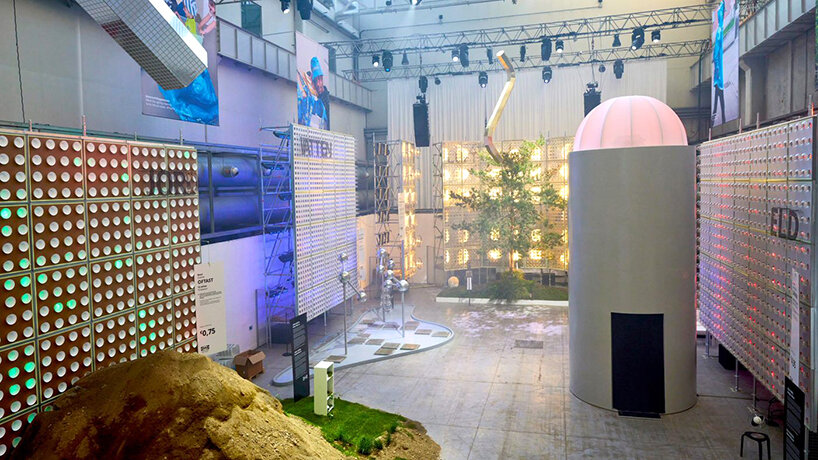 the program takes over the interiors of Padiglione Visconti
By day, 'Assembling the Future Together' will host events and talks from IKEA designers, Atelier100 creatives, and IKEA Foundation partners, exploring how design can be transformative for people from all walks of life. A giant FRAKTA exhibition will brighten up the walls of the space, bringing a smile to visitors' faces. By night, Padiglione Visconti will be transformed into a nightlife journey to the past, present and future, where renowned Swedish lighting designer Anders Heberling's light show will be fully displayed.
Between 18 and 20 April, from 8 pm to 12 am, an unmissable line-up of DJs and music selectors will illuminate the dancefloor. Highlights include a night co-curated by legendary Milanese vinyl store Serendeepity, 'A Better Mistake' techno rave featuring 999999999 and Metaraph, and an Ultimo Tango Boogie with Fiona Zanetti and Simone de Kunovich, all brought together by Telekom Electronic Beats and IKEA. Throughout the week, visitors will have to save room for Swedish flavors. The IKEA café, located on-site inside the exhibition space, will provide ample opportunity to try out many traditional products, including the country's famous meatballs and a range of typically Scandinavian salmon dishes.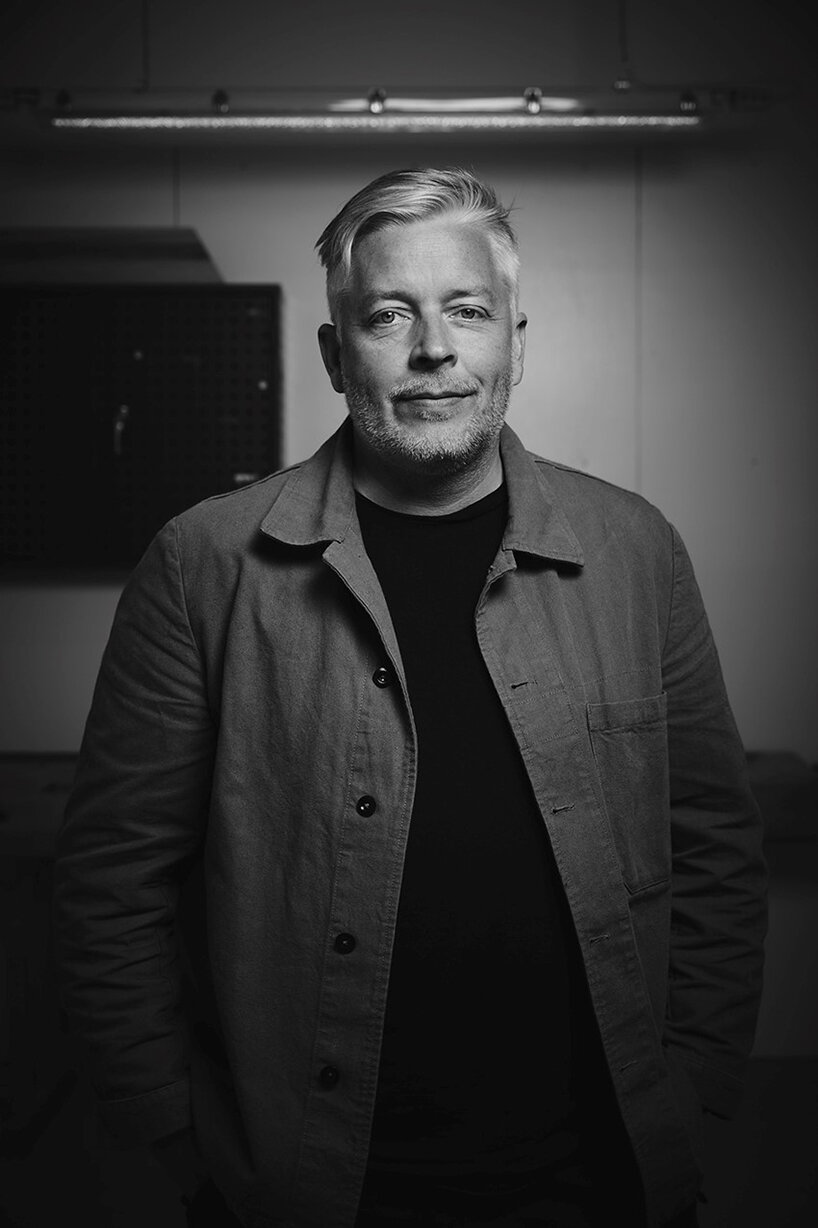 Marcus Engman, Creative Director at Ingka Group (IKEA Retail)
on ikea's timeless vision
While IKEA adapts to the trends and needs of every era, one key design principle successfully unites the brand's products under one umbrella: the Democratic Design approach. As the Creative Director explains, this principle 'is at the core of the IKEA vision and products, no matter the decade. That means designing with function, form, quality, sustainability, and low price in mind. Finding the balance between all key elements can be difficult, but this is what made IKEA designs withstand the test of time. Designing with all those elements in mind is embedded into our culture and values.'
Beyond Democratic Design, 'one area we want to highlight is designing with sustainability in mind,' says Marcus Engman. 'We aim to maximize resources with simple designs which meet consumer needs. Our ambition is to be circular and climate positive by 2030, which means designing with sustainability in mind and designing products that can be reused, repaired, disassembled, and recycled instead of ending up in a landfill. We don't see a tension between making something personable and more meaningful and at the same time more sustainable – or even more affordable. To us, sustainability and affordability go hand in hand. Having a positive impact on people and the planet is at the center of our development and innovation. Through our products and services, we want to show that being sustainable is achievable at an affordable price point.'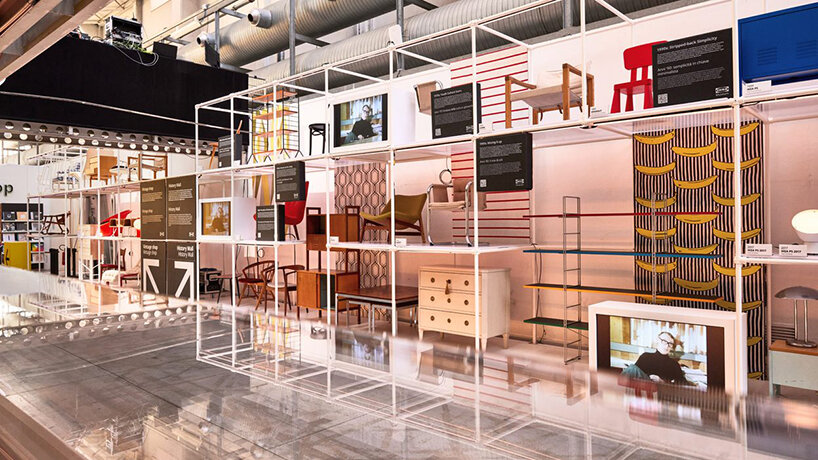 displaying some of the most iconic IKEA products alongside a fresh new collection
'For example, through our focus on helping to enable circular living, we have turned our As-is areas into circular hubs in 306 stores across the globe, enabling people to buy second-hand and nearly new furniture at lower prices than if they were to be purchased new. We have our spare parts service, which 1.8 million customers have used to repair and extend the life of IKEA products. Last year, over 105,000 customers used our Buyback & Resell service – where you can bring back unwanted IKEA furniture to one of our stores and receive an IKEA voucher – giving 230,000 items a second life. We are also working to enable sustainability through our IKEA Range. One example is our ÅBÄCKEN water nozzle, which helps reduce water waste in homes worldwide by up to 95% when used in mist mode,' he elaborates.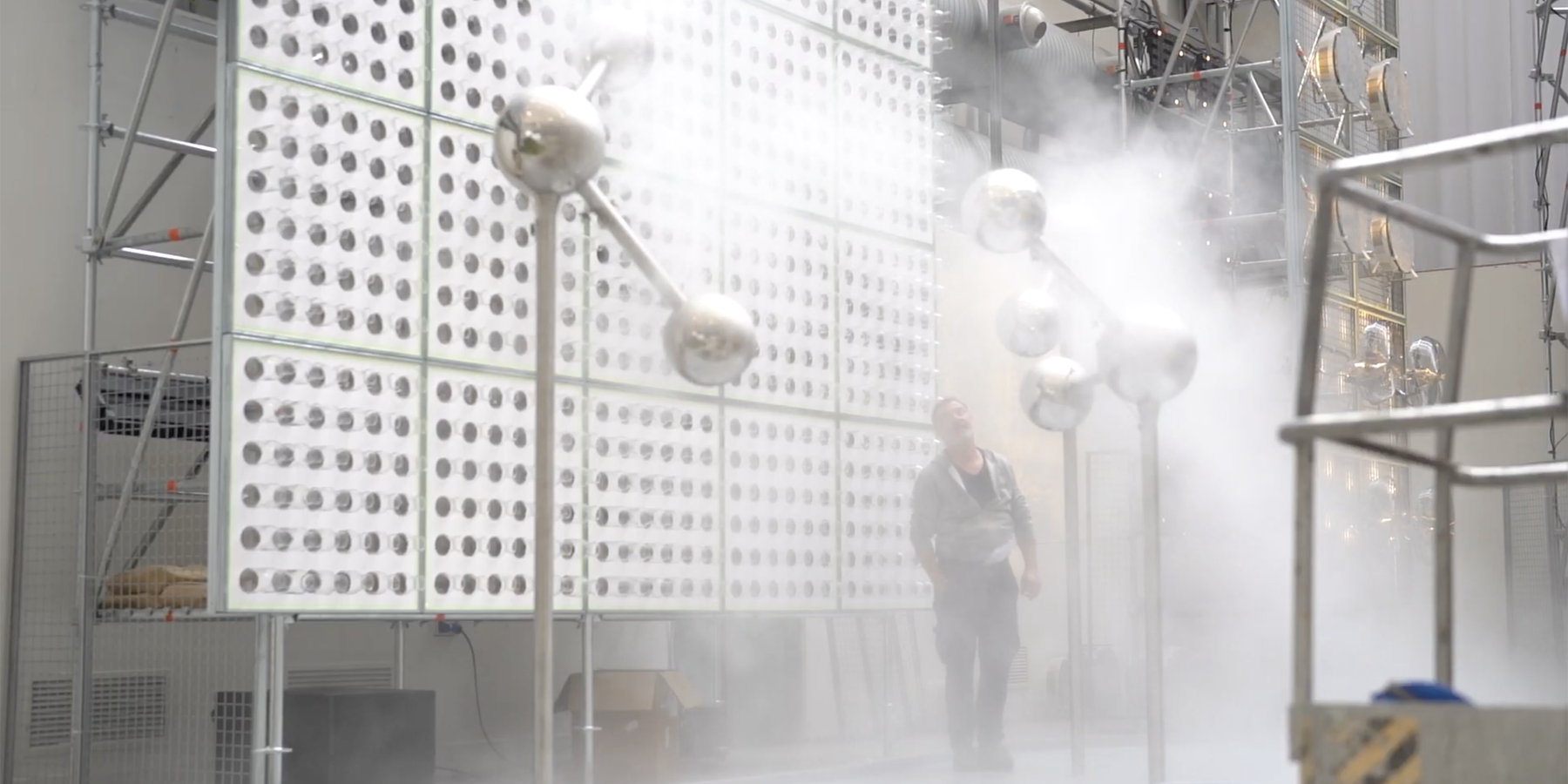 marcus engman discusses the 'life at home' movement
Visitors to the Padiglione Visconti venue will also get a first glimpse of the newly launched project 'IKEA Artist in Residence: Annie Leibovitz'. Through a cinema experience, the public will get a behind-the-scene look at the first portraits taken by Leibovitz as part of her work with IKEA into the real lives of people in their homes, a collaboration inspired by the annual IKEA 'Life at Home Report' established in 2014.
This yearly research peeks into individuals' everyday living across the globe to better understand what makes a place feel like their own. 'Understanding our customers and what life at home means today is essential to our designs and creating solutions that truly meet peoples' needs and dreams. The annual IKEA Life at Home report provides a unique snapshot of how people around the world are living and feeling at this moment in time,' clarifies Marcus Engman.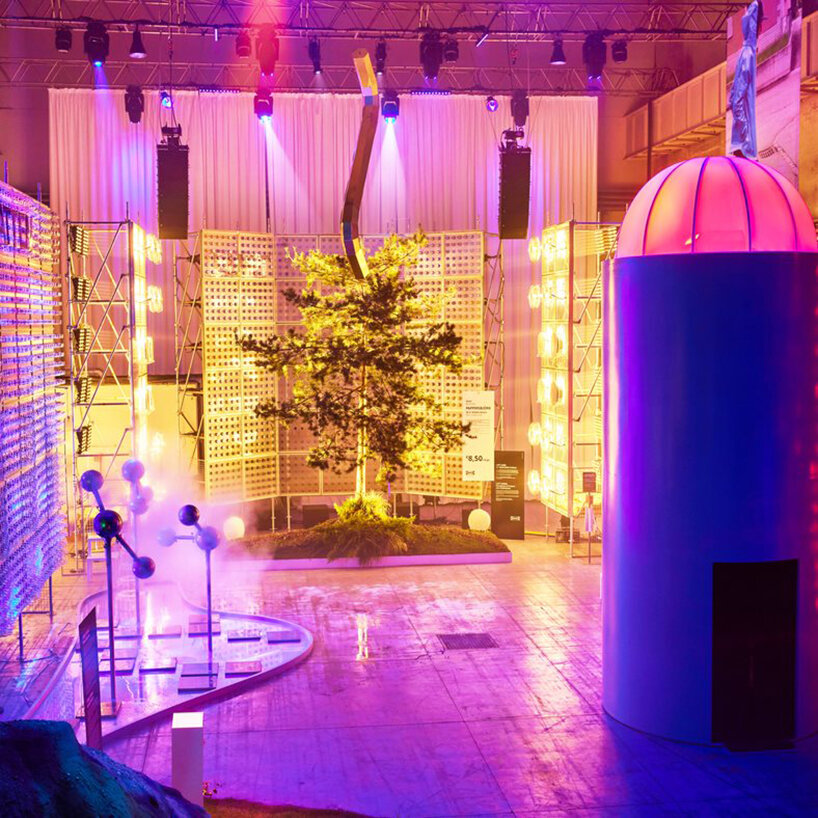 a light show at night by Anders Heberling
A crucial insight that stands out in the yearly report is the media's failure to represent how most people live worldwide. 'One interesting finding from our most recent report is that 48% of people globally say they don't feel the media frequently reflects how they live at home. The media often depicts homes that society deems 'ideal', but this doesn't resonate with many of us. At IKEA, we want to help individuals create homes that depict their true selves. […] This is also one of the reasons for us launching the IKEA Artist in Residence program – to find new ways of depicting life at home, [and] why we are collaborating with Annie Leibovitz, an iconic American portrait photographer known for her engaging photos. During Leibovitz's tenure, she will travel around the world, photographing people in their homes in seven countries: Japan, the United States, Germany, Italy, India, Sweden, and England. She will create a series of 25 portraits that illuminate the nuances of 'life at home', highlighting the differences on how we live around the world,' he explains.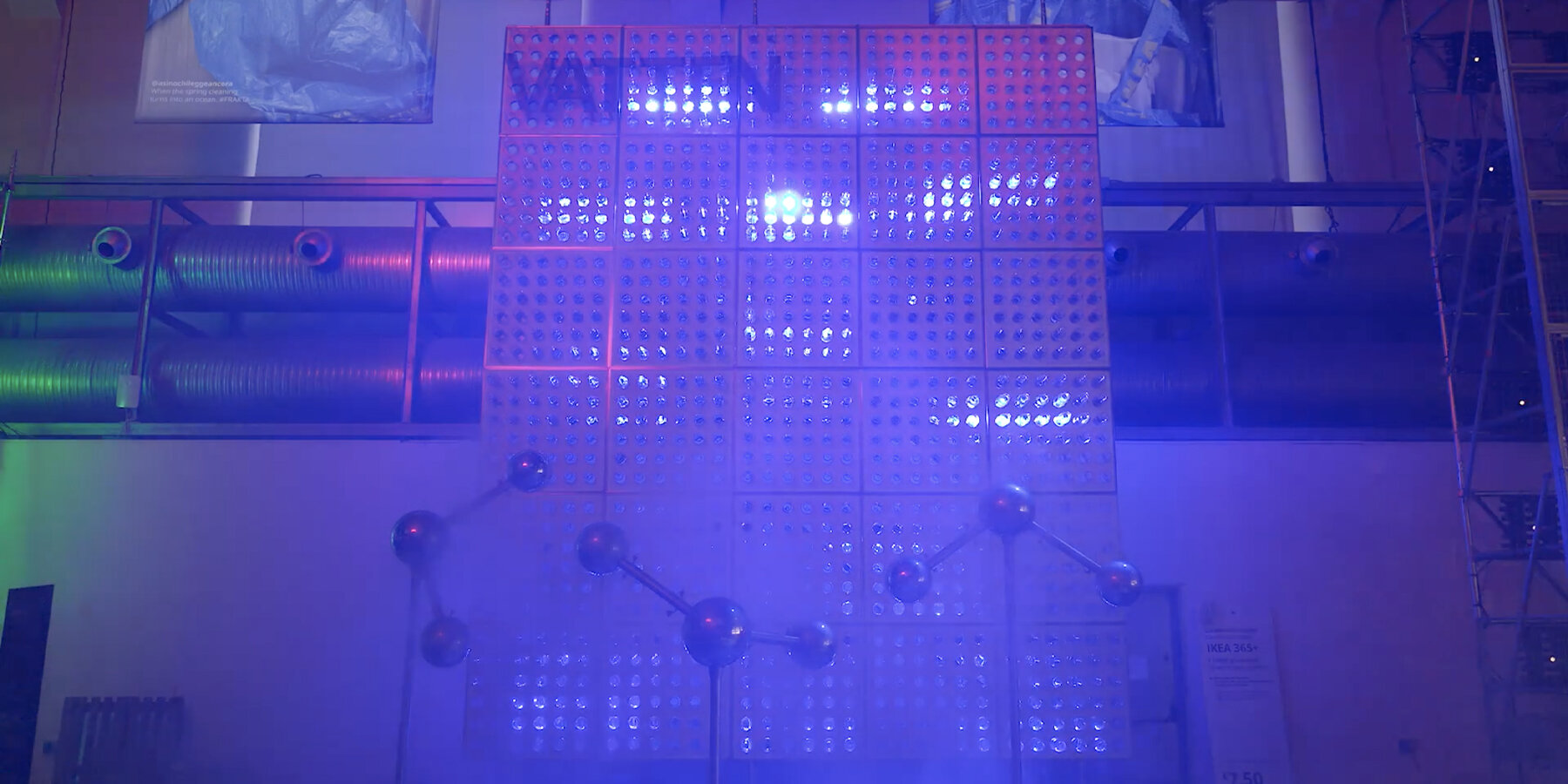 'Different countries and cultures have varying perspectives on their homes. We saw through our home visits that some cultures are more expressive in their approach, whereas others are more functional, and some take a spiritual focus. Everyone has a different approach, from how they set up their space to the importance of relationships in the home. One interesting comparison between countries was whether people felt that their home reflected their selves. Italians were most likely (65%) to say that their home represented them, while only 37% felt this way in Japan. We found that those who felt their home reflected who they are, were 1.5 times more likely to feel good about it. So, this is a key contributor to a happier home.'
Wrapping up our talk, Marcus Engman shares one piece of advice for emerging designers and makers who will take over the world of tomorrow: 'To be creative, you need to be curious. Designs will continuously evolve and adapt to the world we live in, and those with the most impact have been tried and tested, and created with consumers in mind. At IKEA, we are constantly evolving and learning. We think it is essential to push boundaries and try something new, and as Ingvar Kamprad previously said, just because you fail once doesn't necessarily mean that your idea was a bad one. Design for change if you want to make a change. Lowering the thresholds for people to get hold of good ideas and good solutions. Start with finding a problem that needs solving. Does it need to be this way? No, let's change it.'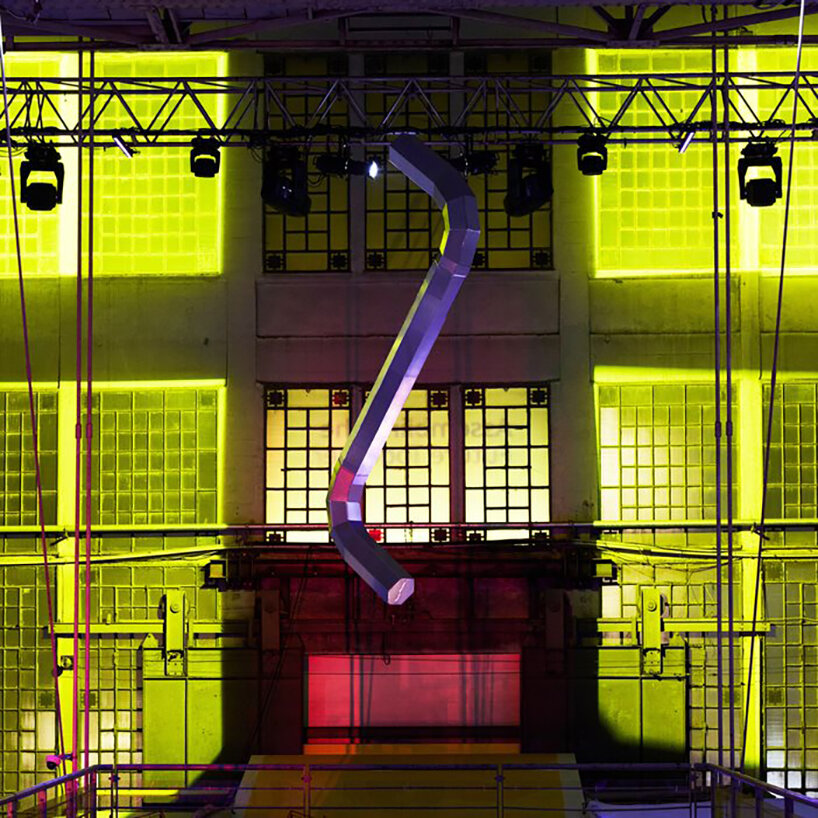 a nightlife journey
exhibition info:
name: Assembling the Future Together
location: Padiglione Visconti, Milan, Italy
running dates: April 17 – 23, 2023
a diverse digital database that acts as a valuable guide in gaining insight and information about a product directly from the manufacturer, and serves as a rich reference point in developing a project or scheme.
designboom will always be there for you
milan, new york, beijing, tokyo

,
since 1999