IKEA revealed a plethora of new collaborators during its annual democratic design days, a mecca for flatpack fan journalists who couldn't say no to a quaint couple of days in the characterstic town of älmhult, sweden, the megastore's birthplace. during the event representatives of LEGO, adidas and danish artist olafur eliasson himself, were welcomed by IKEA poster boy and head of design, marcus engman, who fuelled intrigue into what seemed like a never-ending list, also featuring virgil abloh, a ten-time world champion e-gamer, and an unlikely allusion to solange knowles – as if it couldn't get any more diverse. cue the collaborations.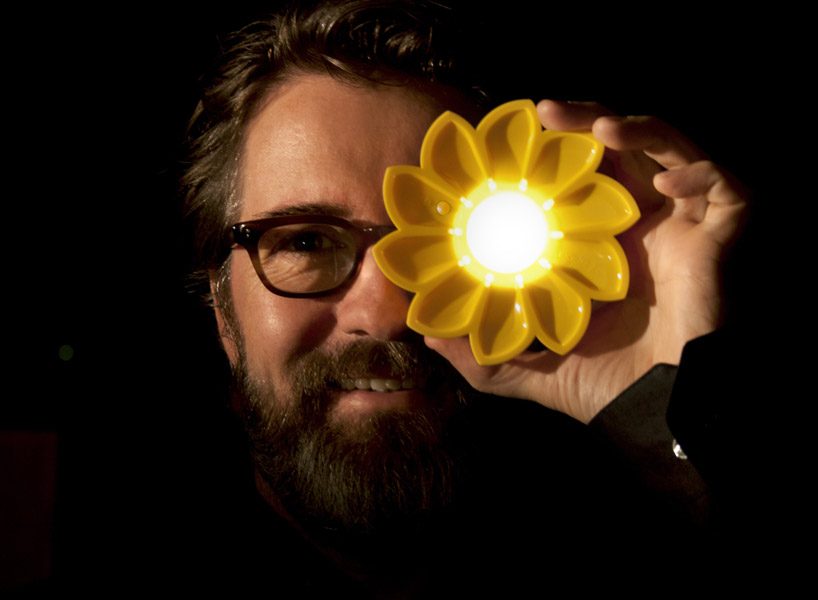 olafu eliasson and little sun
image courtesy of little sun
olafur eliasson and little sun
together with olafur eliasson and the social business little sun, which provides solar-powered energy to communities without electricity worldwide, IKEA has launched a sustainable living collaboration. drawing focus to the one billion people who have no access to electricity, the pair are looking to produce a range of solar products as well as explore other projects regarding water consumption and solar power. 'I think the democratic idea of IKEA will be really great for bringing the idea of little sun to the IKEA audience', says eliasson. 'it's about getting people to understand these problems and to ask, 'what can I do to take a more active step?".
LEGO
'IKEA is all about embracing the people of the future', said engman before revealing a piece of LEGO. 'the people of the future are kids'. that's right, danish toy company has been invited to play with IKEA and whilst the line of products are still unspecified they look set to be officially revealed within the next couple of years, with finer details at next year's democratic design days.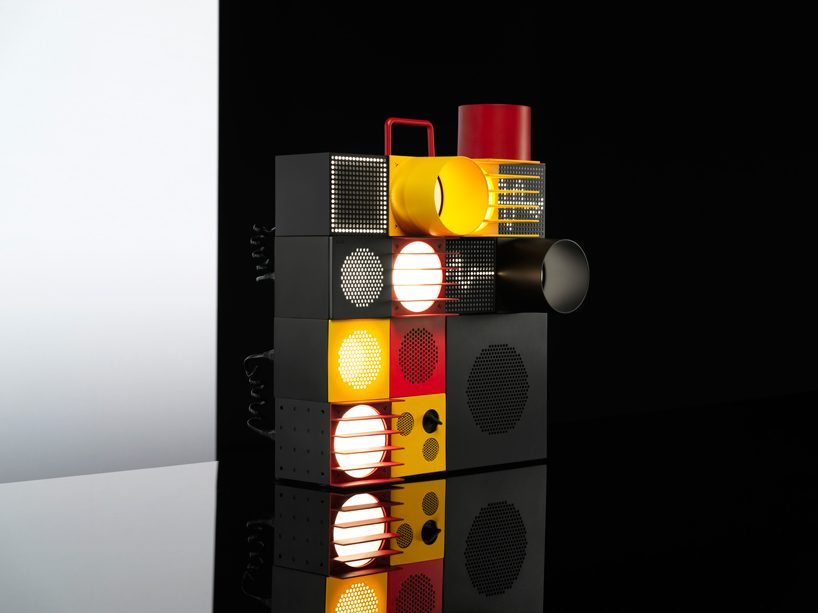 FREKVENS
all other images courtesy of IKEA
TEENAGE ENGINEERING
employing the help of stockholm-based electronics company, teenage engineering, IKEA present FREKVENS, a portable and module-based speaker and light system. 'it's exciting to explore new territories, push the boundaries and challenge each other', engman says. 'IKEA is furniture, meatballs and soon… party!'
adidas
'we've had our eyes on adidas for a little while and I think its been likewise…', engman confessed before expressing a keen interest in exercise and sports within the home. calling on several anecdotes of people living in small spaces to build an archetype of their target group, together the two brands plan to explore better ways to support them.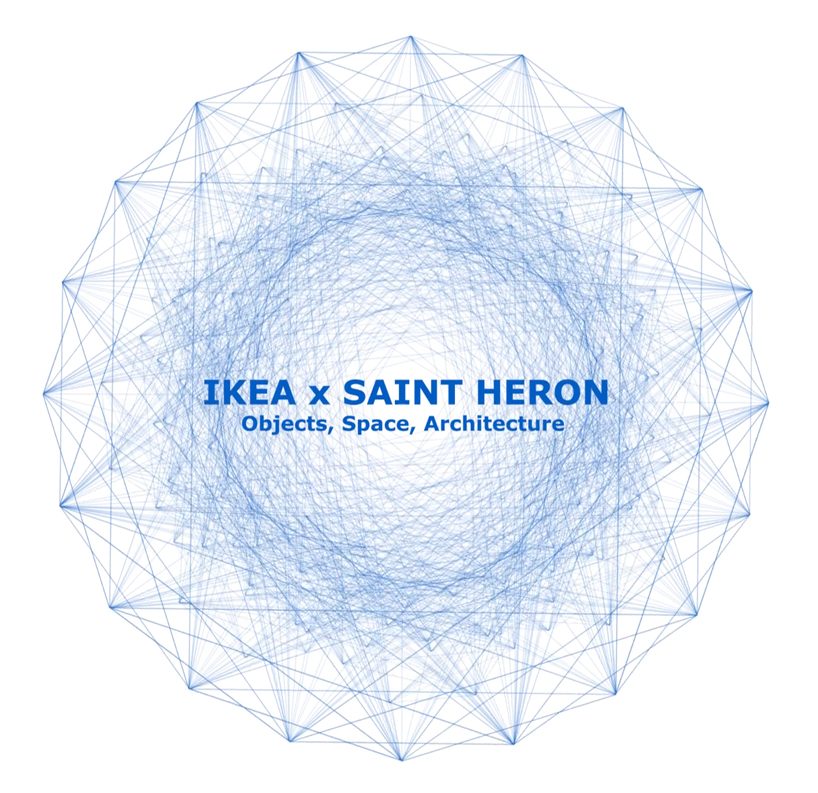 saint heron
engman teased IKEA's working with saint heron, a multidisciplinary and cultural hub founded by solange knowles. outlining the purpose behind the collaboration as an attempt to bridge the gab between art and design, engman explained: 'at IKEA we are curious about the creative space in between architecture, design, art and music and how that could come alive in homes of many people. this is what we want to explore with saint heron.'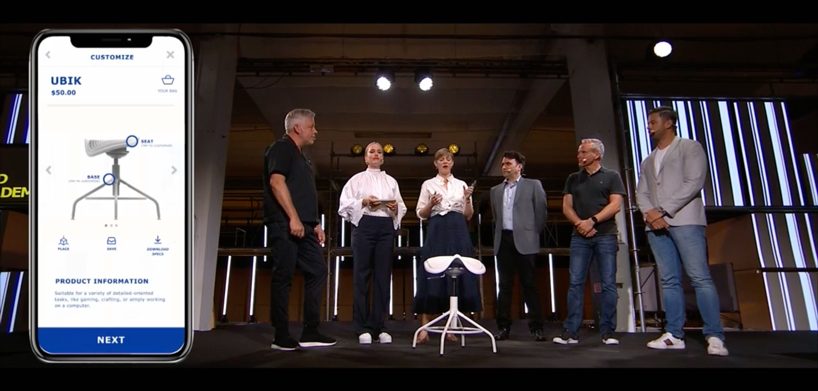 image courtesy of IKEA
area academy and UNYQ
beyond square eyes, the increasingly popular genre of e-sports is not without its dangers. IKEA's forray into the world of gaming sees an attempt to tackle injuries incurred by players who spend hours at a time in their seats competing. to do so IKEA will collaborate with e-sports organization area academy and san francisco-based startup UNYQ, to offer 3D scanning service in store, allowing customers to create custom prosthetics based on photos and measurements, as well as bespoke seating options. 'it is more than 1 billion players and we say we are for the many people. now we will truly embrace the many people', says engman. 'we've been working with ergonomics of the home for 75 years so maybe we can take some of those learnings and merge them with area academy's own.'
other collaborations
during the event IKEA also unveiled collaborations with german designer stefan diez, african creative company design indaba and textile designer bergström, among others. check out the video above and stay tuned for more information.
adidas
(82 articles)
may 25, 2020
may 25, 2020
may 15, 2020
may 15, 2020
dec 16, 2019
dec 16, 2019
dec 11, 2019
dec 11, 2019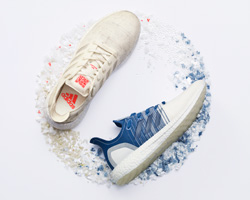 nov 15, 2019
nov 15, 2019
sep 05, 2019
sep 05, 2019
IKEA
(79 articles)
jun 18, 2020
jun 18, 2020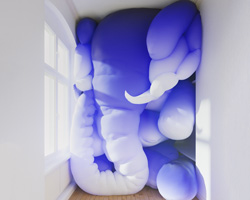 jun 18, 2020
jun 18, 2020
may 19, 2020
may 19, 2020
LEGO
(182 articles)
jul 16, 2020
jul 16, 2020
jun 30, 2020
jun 30, 2020
jun 25, 2020
jun 25, 2020
may 14, 2020
may 14, 2020
apr 22, 2020
apr 22, 2020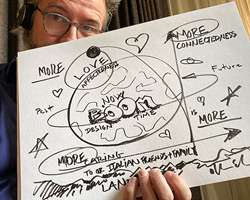 mar 30, 2020
mar 30, 2020
mar 30, 2020
mar 30, 2020
jan 21, 2020
jan 21, 2020
jan 17, 2020
jan 17, 2020
a diverse digital database that acts as a valuable guide in gaining insight and information about a product directly from the manufacturer, and serves as a rich reference point in developing a project or scheme.