images of massive stores and mass-produced items might come to mind when you first think of IKEA, but sustainability is a key driving force behind every action they take and every product they make. in fact, when witnessing all their announcements like 'ROGNON', 'SAMMANLÄNKAD' and 'urban village project' from the brand's democratic design days 2019 event, it is clear to see how devoted they are to sustainability, especially in the age of urbanization. 'IKEA is an every-growing company so if we want to achieve our sustainability strategy, then we really need to reset everything from materials to production to transportation,' begins lena pripp-kovac, head of sustainability, inter IKEA group.
launched in 2012 and updated in 2018, 'people & planet positive' is IKEA's sustainability strategy and encompasses everything within their own franchise as well as their value chain. two of their most notable and ambitious aims are to remove single use plastic by 2020, and use only renewable or recyclable materials by 2030.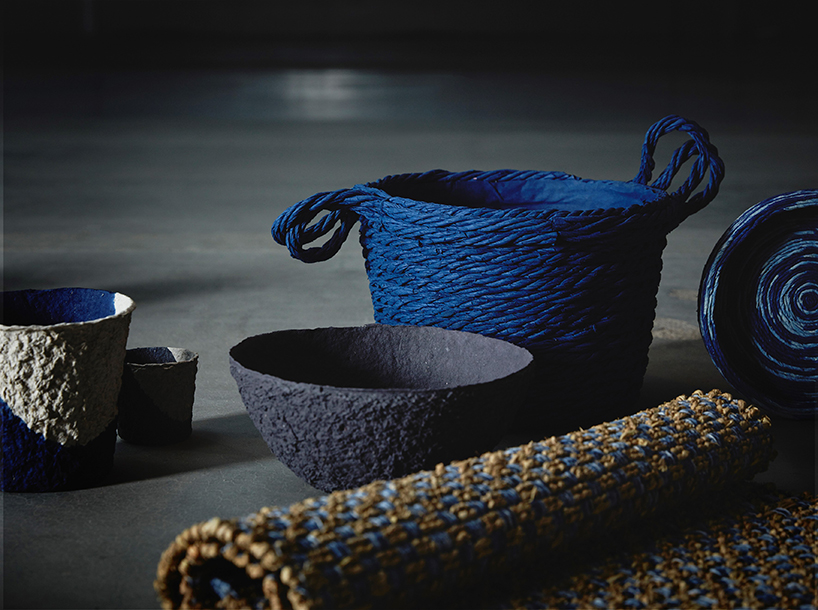 FÖRÄNDRING collection
all images courtesy of IKEA
'during the last year, we have deep dived into our climate footprint and from raw materials until the end of life. our global transportation only makes up about 4% of our climate footprint whereas the materials contribute about 38-40%. it is then more important to investigate how we source or change materials to reduce our footprint,' states IKEA's head of sustainability.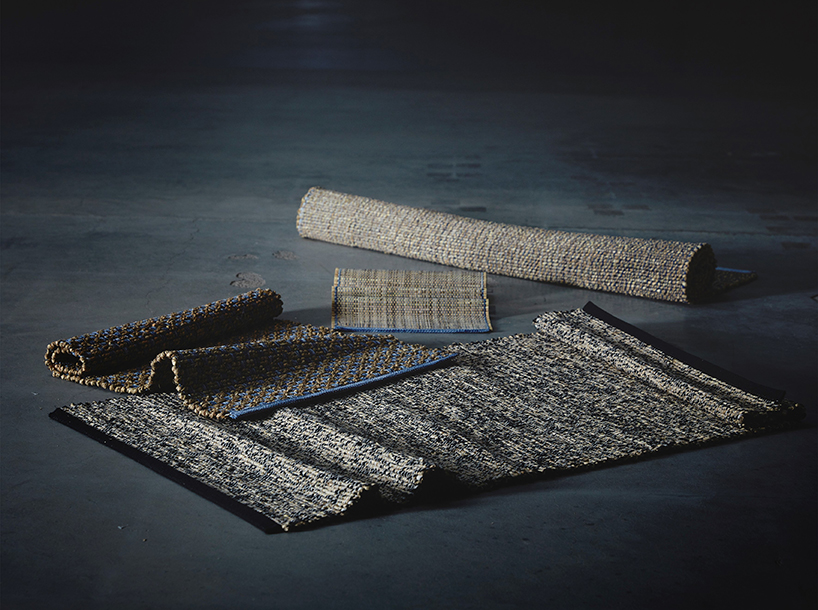 FÖRÄNDRING collection
'such as our rice burning project, there are possibilities to turn something bad into good value for people and the environment,' continues lena. titled 'FÖRÄNDRING', the collection features a range of differently sized and shaped baskets, lighting designs and rugs all created from a renewable material source. this is based on rice straw, a harvesting residue that contributes heavily to air pollution when burned. bathed in shades of black and blue, the items create a positive change to current habits and a way for people to contribute to better, cleaner air.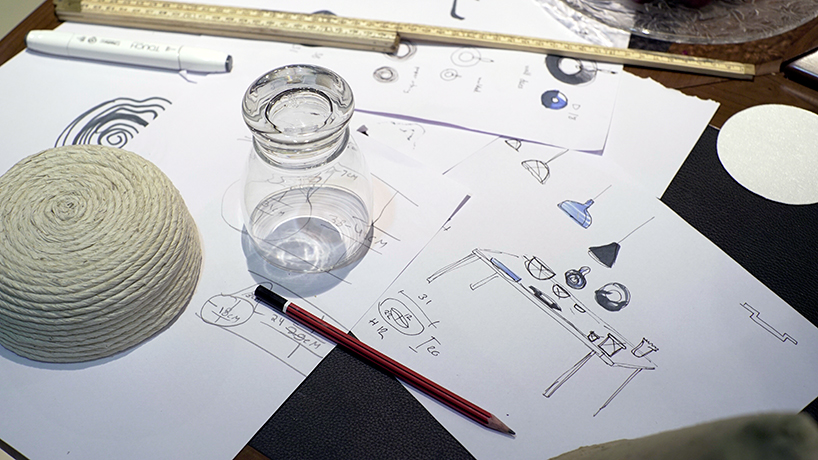 initial sketches of the FÖRÄNDRING collection
'we are removing the use of single plastic from our products by 2020 because we know it is a waste problem and will end up in the wrong place, like our oceans for example. however, it is important to understand that there are uses for plastics where it will last a life-time, like for a chair for example. this product would be taken care of. it wouldn't automatically end up in nature. in these cases, plastic can be a really good material,' clarifies lena. 'with that in mind, we can create better products by using plastics that are in the wrong places in society today, and establish an incentive for recycling. if companies just phase out plastic then the material will still be in nature and there would be no economical viable way of cleaning up.'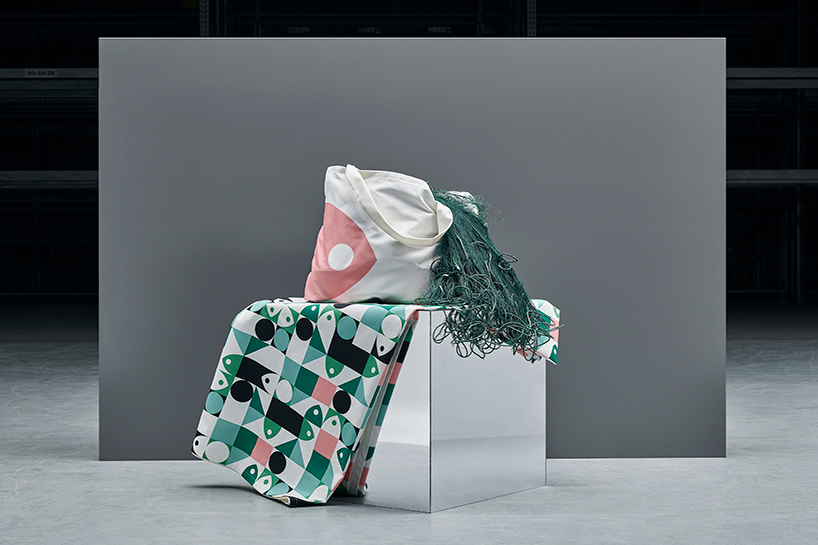 MUSSELBLOMMA collection with inma bermúdez
'MUSSELBLOMMA', IKEA's new collaboration with inma bermúdez, exemplifies their aim to recycle the bad uses of plastic. as their first initiative into ocean plastic, the range is made from polyester fabric made from recycled plastics caught and collected by spanish fishermen in the mediterranean sea. the designed items include a bag, two cushion covers and a tablecloth adorning colorful and creative patterns of nature. at the same time, for every kilo of PET plastic waste that can be used for collection, another 9 kg of waste like other plastics, metal and rubber is also taken out of the ocean.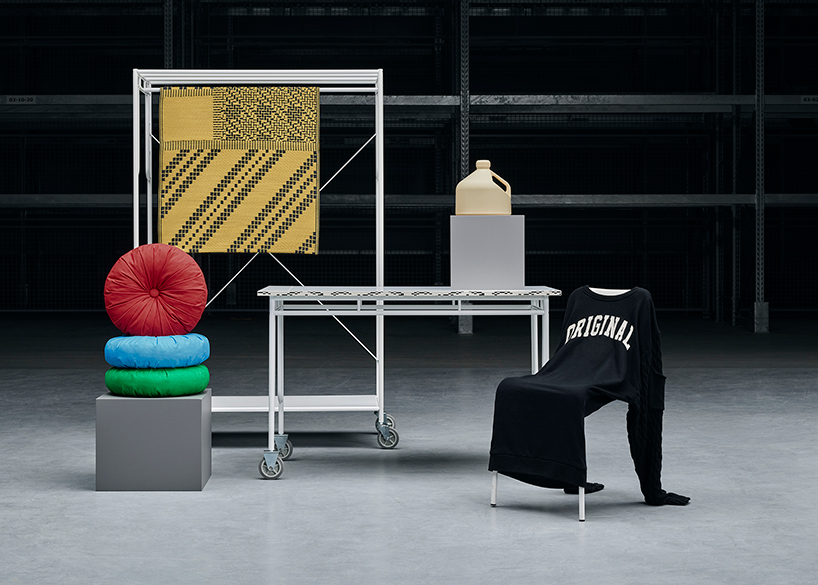 'SAMMANKOPPLA' collection with greyhound original bangkok
re-purposing is also a strong solution alongside recycling, as sustainability is also about longevity. together with fashion-cum-food brand greyhound original bangkok, the 'SAMMANKOPPLA' collection explores creative re-purposing in an asian inspired way. fashion and street culture has been combined to use waste materials in new methods, re-purposing them into unique objects with expressive designs. they explore multi-functionality and ways to live better in small spaces with less consumption.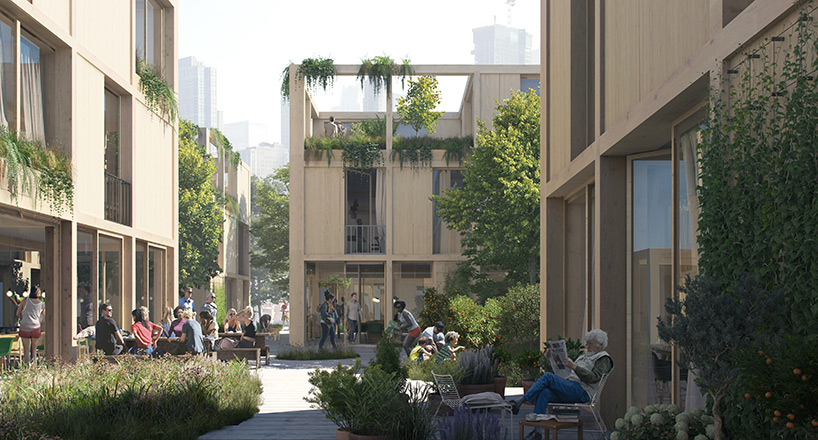 'urban village project' by SPACE10 + EFFEKT
solutions for the increase of urbanization and the issues it surrounds, is another part of IKEA's sustainability strategy. as more and more of the population moves to cities, our urban environment encounters more problems such as pollution, housing shortage and small living spaces. the brand is developing ways to better our future whether as a new housing concept like the 'urban village project' presented by EFFEKT and IKEA global research and design lab's, SPACE10, or as 'ROGNON', the space-saving robotic furniture developed with ori.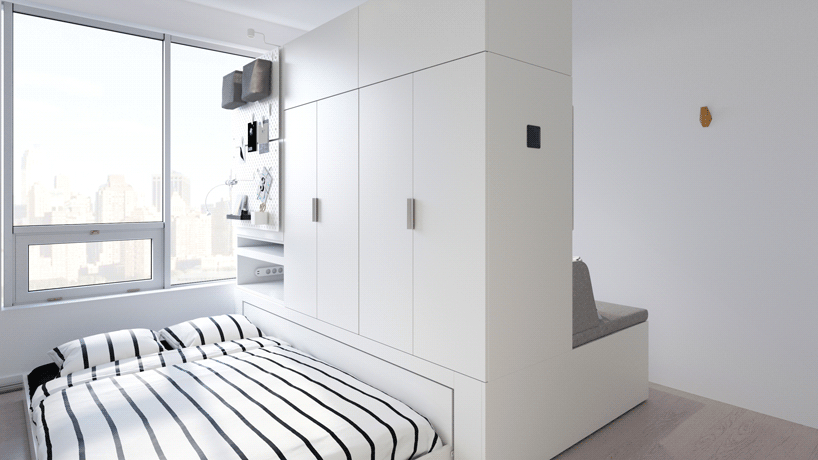 ROGNON furniture with ori
the 'RÅVAROR' collection is another solution that not only explores small spaces but also the modern mobile lifestyle – how the concept of home is no longer a geographical constant. it consists of 20 products from a daybed to sofa, tables to storage solutions and textiles to lighting. the items quickly turn small spaces into smart spaces that feel personal like a home. it is then simple to pack up, stack and relocate.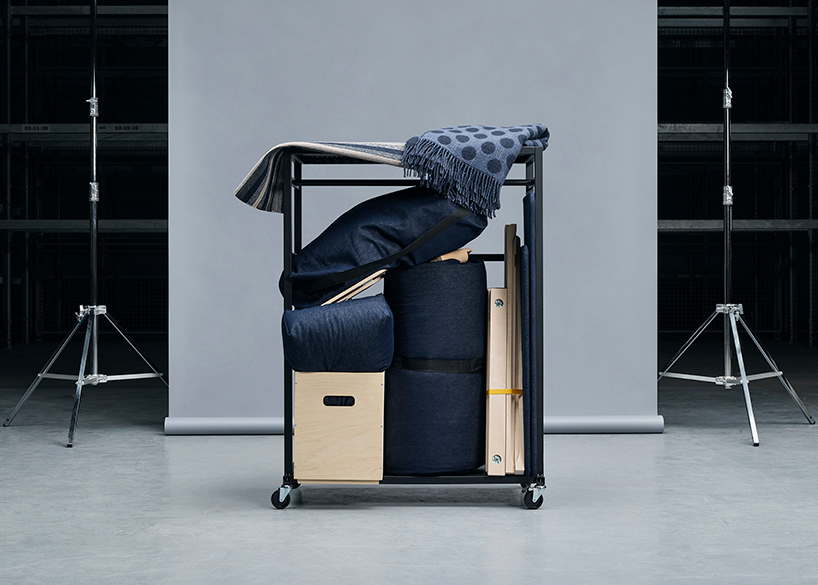 RÅVAROR collection
'sustainability is a huge topic that encompasses many big issues. it is a very exciting challenge but we cannot manage it all by ourselves. as part of IKEA's vision to create the better everyday life for the many people, we hope to inspire and enable people to live a more healthy, sustainable life,' continues lena. 'we want to change the world by working with the world.'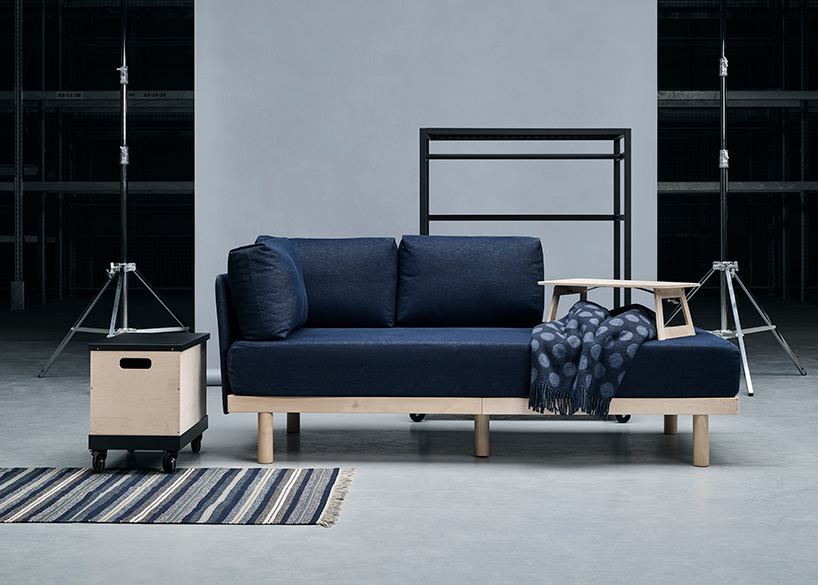 RÅVAROR collection
in all their projects, IKEA works with others: local communities, customers during home visits or through collaborations with creatives. 'SAMMANLÄNKAD' with olafur eliasson and little sun highlights how the strengths of sustainability can be shown. 'just like our collaboration with little sun, our latest projects allow people to better understand things that were very un-tangible. whether ocean plastics or air pollution, it is equally important to establish an emotional connection to products in order for customers to realize,' states lena. these collaborative products help give people a voice for the future, and hands over authority when it comes to taking care of our planet.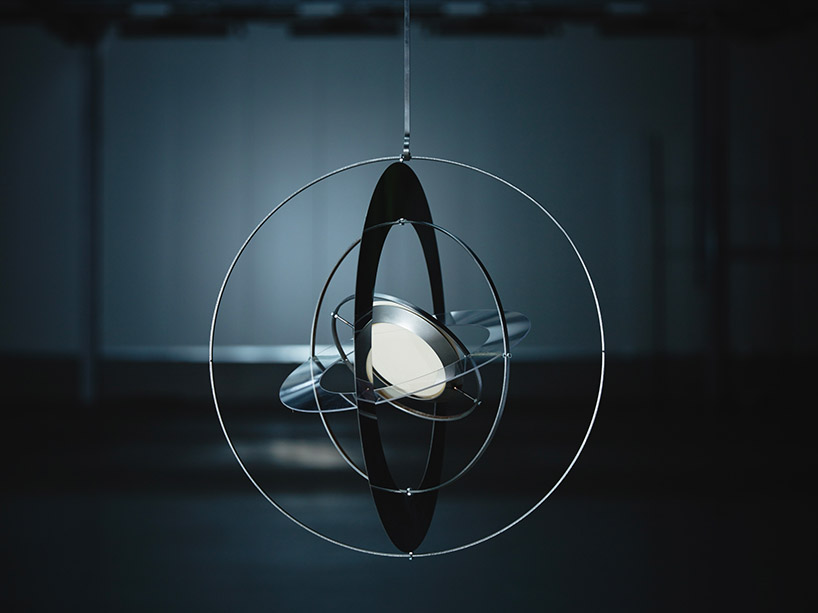 'there is a way of talking about sustainability in an inspiring way; it does not have be gloom, doom and hard, brown and boring. sustainability can be colorful, motivating and enjoyable,' concludes lena pripp-kovac. at democratic design days 2019, IKEA certainly proved they are inspired by sustainability and hope you continue to be so, too.
a diverse digital database that acts as a valuable guide in gaining insight and information about a product directly from the manufacturer, and serves as a rich reference point in developing a project or scheme.
designboom will always be there for you
milan, new york, beijing, tokyo

,
since 1999