apr 21, 2013
inaho interactive robotic light: LEXUS design award 2013
LEXUS design award 2012 – 'inaho' by hideki yoshimoto and yoshinaka onoimage © designboom
an expert jury has selected the winners in the first global LEXUS design award – organized in collaboration with designboom – the competition having attracted more than 1,200 entries from around the world. such was the quality of the submissions, all on the theme of 'motion', the judges agreed to out forward 12 rather than the 10 initially proposed for inclusion in LEXUS's presentation at during milan design week 2013.
the stem is made of a 3 mm wide carbon fibre tube, a LED is attached to its end and covered with a golden perforated tubeimage © designboom
the entry project – an array of freestanding lamps with bulbs shaped like ears of rice – inaho in japanese, created by tangent studio's hideki yoshimoto and yoshinaka ono has been selected for further development under the guidance of a design mentor, the british product designer sam hecht . referring to an ear of rice slowly swaying in the wind, the light installation glows with a golden shine and gently leans towards people when they approach it. 
the golden light effectimage © designboom
artificial muscle fibres controlled by electricity are attached to the INAHO's 'root'. when the sensors detect a person, the micro controller put in the base makes the muscle fibres shrink a little bit with a certain rhythm and this gives a trigger of swaying. as the stem of INAHO is made of elastic carbon fibre tube, this small stimuli can be amplified into a dramatic motion.

pritzker prize recipient toyo ito on the calibre of the LEXUS design award projects submitted to designboom
video © designboom

inaho by tangent in motion
video © designboom
lexus design awards – inaho by tangent
image © designboom
sam hecht (tutor) and winning designers hideki yoshimoto and yoshinaka onoimage © designboom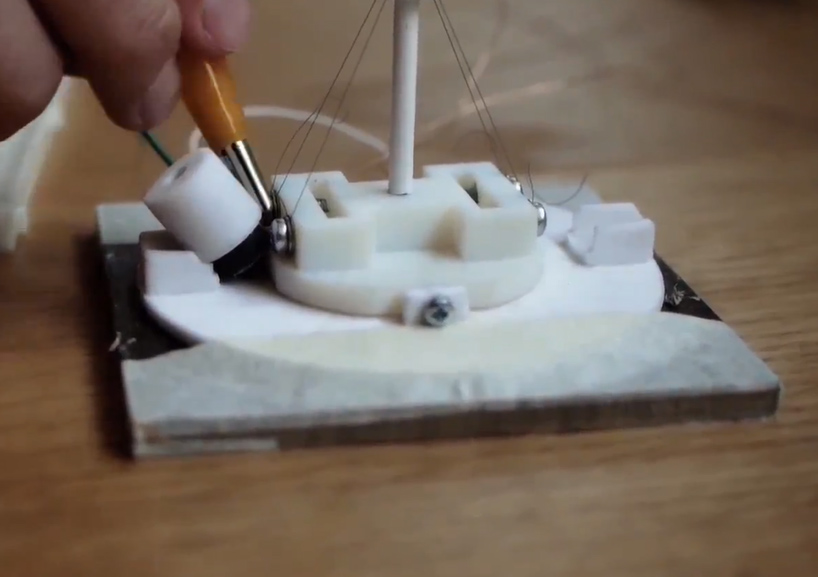 the making of an inaho base, early stage of development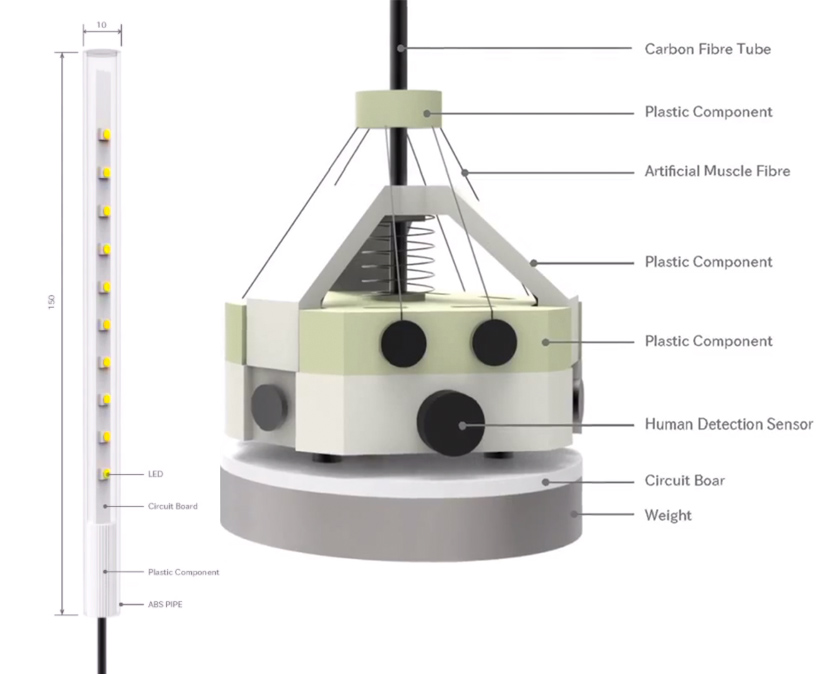 here 'inaho' features a ringed layout of interactive freestanding lamps, with bulbs shaped like an ear of rice
with an international jury consisting of pritzker prize recipient toyo ito, paola antonelli, aric chen, jaime hayon, designboom and LEXUS president kiyotaka ise, the designers of two of the winning entries were given the chance to create prototypes of their designs with one of the two assigned mentors – junya ishigami and sam hecht.
birgit lohmann of designboom at the award presentation for japan TV
award winners and international jury at the LEXUS space during milan design week 2013, the award ceremony took place on tuesday april 9thimage © designboom
LEXUS
(32 articles)
may 03, 2017
may 03, 2017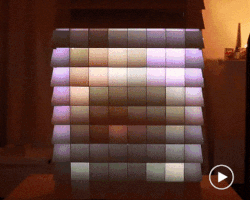 apr 25, 2017
apr 25, 2017
feb 07, 2017
feb 07, 2017
may 03, 2017
may 03, 2017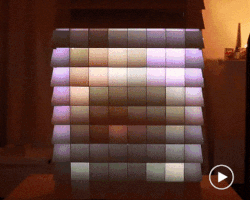 apr 25, 2017
apr 25, 2017
feb 07, 2017
feb 07, 2017
dec 01, 2013
dec 01, 2013
aug 02, 2013
aug 02, 2013
jul 11, 2013
jul 11, 2013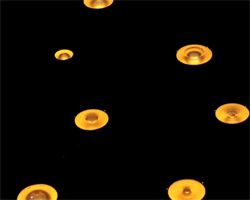 aug 21, 2015
aug 21, 2015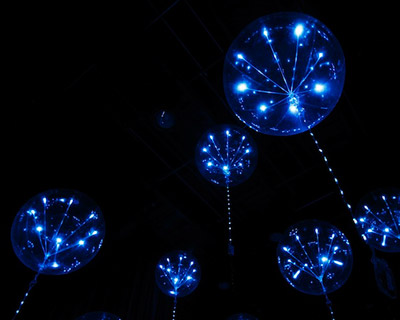 apr 19, 2013
apr 19, 2013