during the weeks that have come to be defined as NYCxDESIGN, new york — remarkably — becomes more dynamic than ever. hundreds of thousands of creative forces from every corner of the globe descend upon the mega-metropolis to unearth innovation across the massive stage that is new york city. between the countless creative happenings and must-see spots, one south brooklyn site in the midst of a monumental renaissance has taken on the role of brooklyn's premiere design destination.
industry city — the 6 million square foot, 16-building-strong complex on the waterfront of sunset park — has increasingly become a vital meeting point for the international creative community. a thriving ecosystem of makers, multidisciplinary thinkers, entrepreneurs, and established brands, IC is a fountainhead for design-centric thinking and cultural collaboration.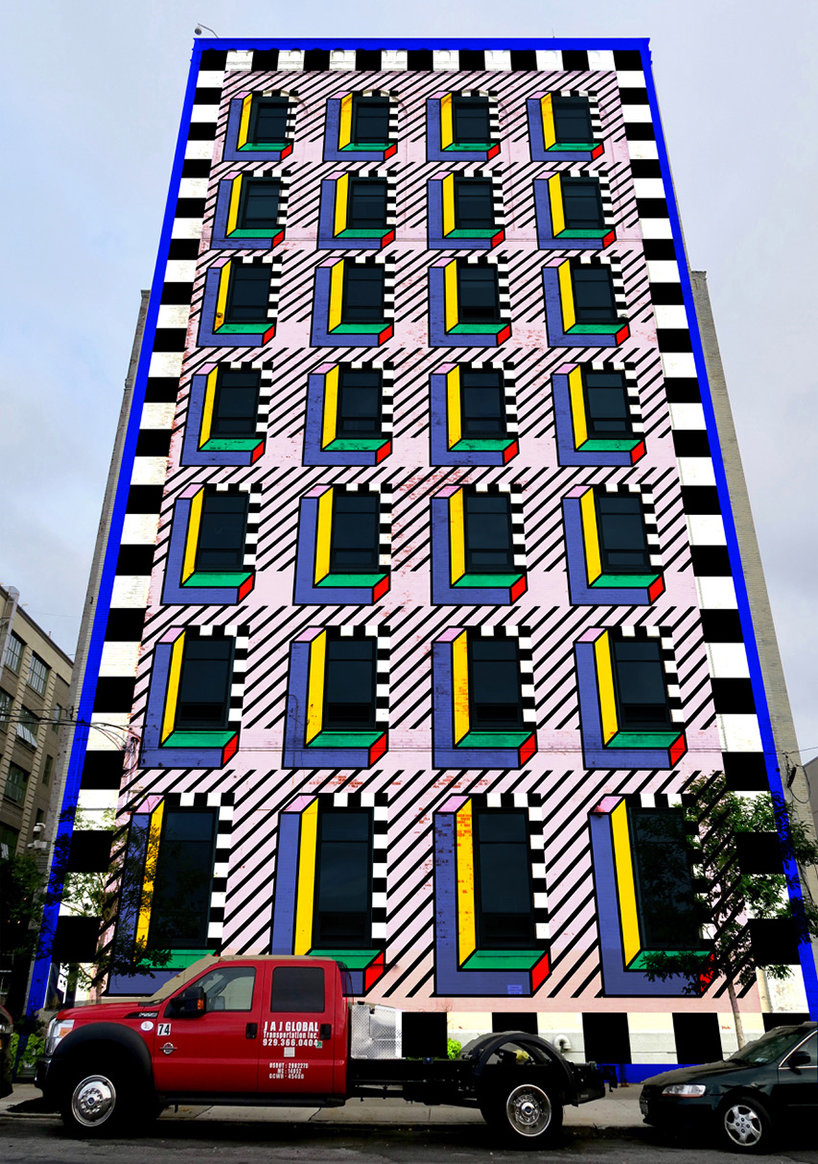 as part of the IC design festival by wanteddesign, camille walala is debuting a six-story mural
year after year, industry city has increased its significant presence during NYCxDESIGN, largely through its close partnership with wanteddesign. founded in 2011 by french female forces odile hainaut and claire pijoulat, wanteddesign reaches far beyond the boundaries of a typical design fair — it's a platform that supports creatives year round through cultural events, conversations, exhibitions, student workshops and much more.
seeing a vacant space in the landscape of business-oriented trade fairs, the duo was inspired to foster community, not commerce, in the new york design scene. 'we kind of put our brains together one afternoon and came up with the idea that something else needed to exist in new york,' claire told designboom, 'we needed a place and a platform for designers to come together, but not only designers — manufactures, architects, schools, museums…we really wanted to bring everybody who's making design together as a community, an international community, because that wasn't really happening at that time.'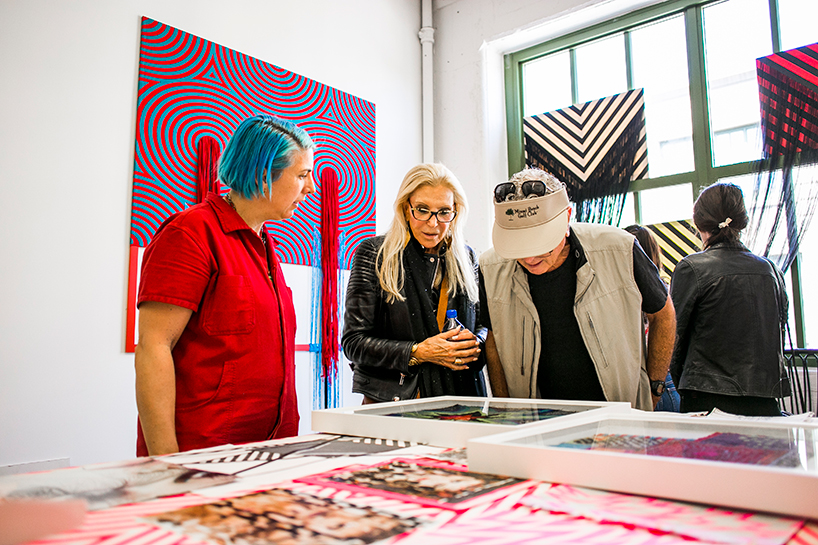 on may 19th and 20th, industry city open studios will take place from 11:00am – 6:00pm daily
launching first in manhattan in 2011, wanteddesign instantaneously achieved high praises, lauded by leaders in the design world, emerging creative practices and students. 'I remember the first time we realized this was when jerry helling [founder of bernhardt design] participated for the first time,' recounts odile. 'he said — I love wanteddesign because it's not a fair, it's a community! — and we both looked at each other and thought — yeah, we like that!'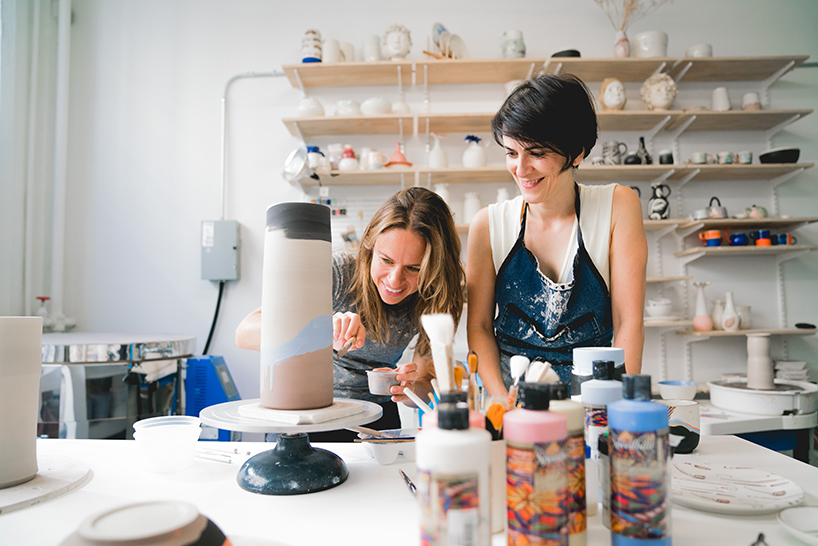 more than 100 artists and makers at IC will open their doors to the public
it was this sense of community that first attracted claire and odile to industry city — long before it was the creative hub it is today. back in 2013, the duo visited the then-sparsely-occupied complex and were immediately spellbound. vast open spaces, sunlit outdoor areas, and raw, industrial characteristics, were plentiful — and incredibly promising. 'there were manufacturers here and a few artists renting spaces. the courtyards were empty and there weren't any trees,' odile recounts. 'but it was a beautiful day, and you arrive here and you see that amazing view — it's really amazing — and we absolutely loved it.'
since then, wanteddesign has called industry city home, setting up its headquarters and a large retail venue (half of which is dedicated to IC makers). its presence has significantly helped shape IC into the burgeoning design destination it is today, and its latest evolution has propelled its partnership a huge step forward.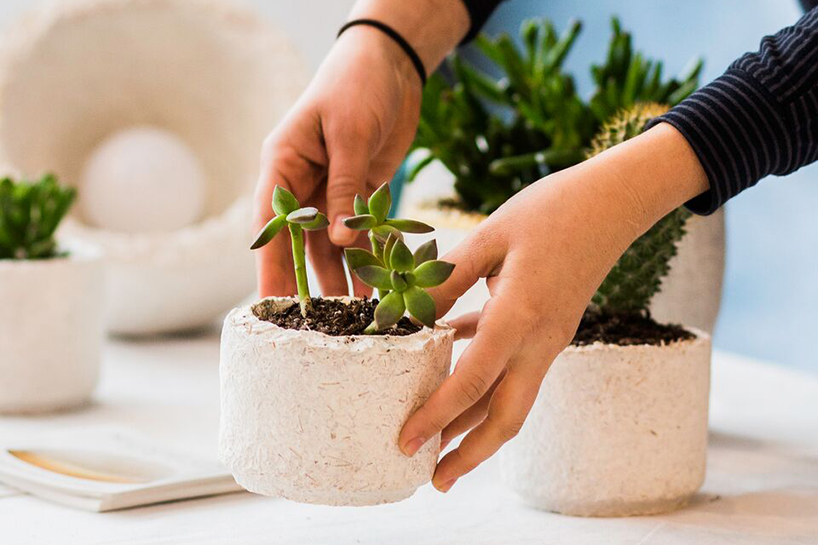 'working with the world – creative studios of industry city' will feature the work of studios such as danielle trofe
for the 2018 edition of NYCxDESIGN, the two have joined forces to announce the initiation of the industry city design festival by wanteddesign. the multi-disciplinary, design-centric showcase will feature a fusion of local and international work from traditional makers, established brands, schools, collectives, and both emerging and renowned studios.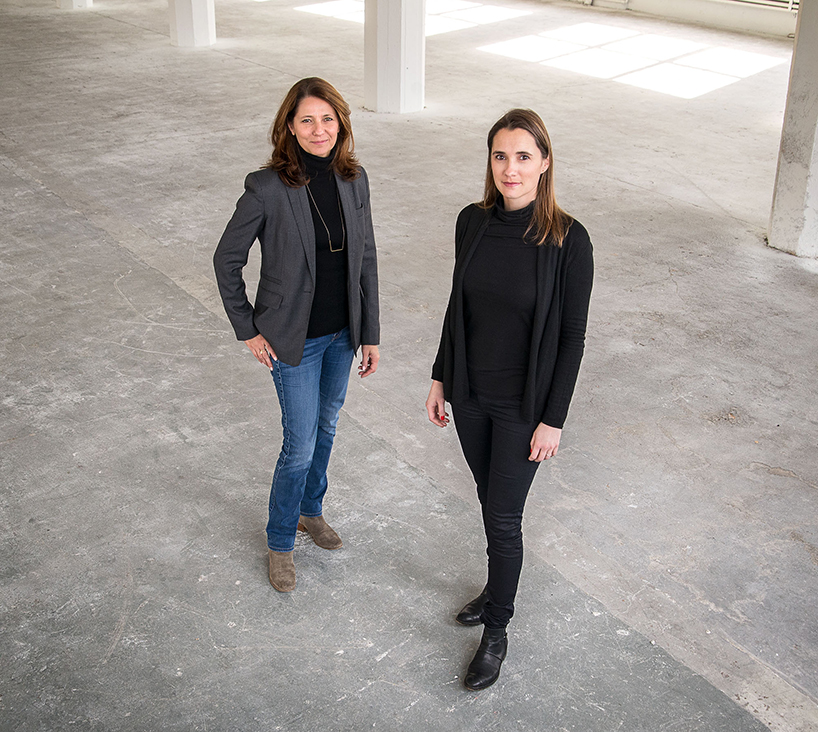 odile hainaut (left) and claire pijoulat (right), founders of wanteddesign | image by les ateliers NYC
from may 17 – 21, visitors can expect to engage with and experience group exhibitions, art installations, workshops, demonstrations, forums, and open studios across the industry city campus. 'the beauty of something like this is that you let people in, and let them bring what they want to bring,' claire says, in speaking about opening up wanteddesign to the industry city community. 'it's rich, and it's interesting, because everybody contributes.'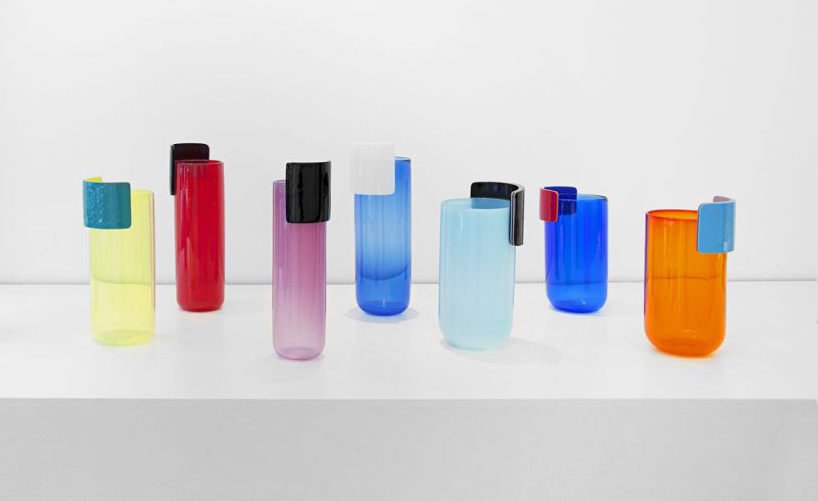 designer julie richoz is one of three participants in the wanteddesign exhibition, 'couleur'
visitors can look forward to a tremendous lineup of campus-wide activities, creative programming and cultural exhibitions — not to mention IC's expansive art-filled courtyards courtesy of the collision project, shopping opportunities, and instagram-famous avocado toasts.
claire and odile break it down and give us an insider's guide to the must-sees at IC:
don't miss london-based artist, textile, and graphic designer camille walala's six-story mural, which will wrap the façade of an industry city building and distort viewers' perspective of the urban landscape. the vibrant public artwork — created with the support of industry city tenant evergreene architectural arts — sees the architecture of the site become a beacon of bold patterns and vibrant hues. 'it is the perfect blank façade, and it's on the way to ABC carpet & home,' odile tells us about the choice of site. 'it's the perfect point to have this wonderful, joyful, playful piece. camille was very much inspired by the site. she came here and she loves it — she's ready to take over!'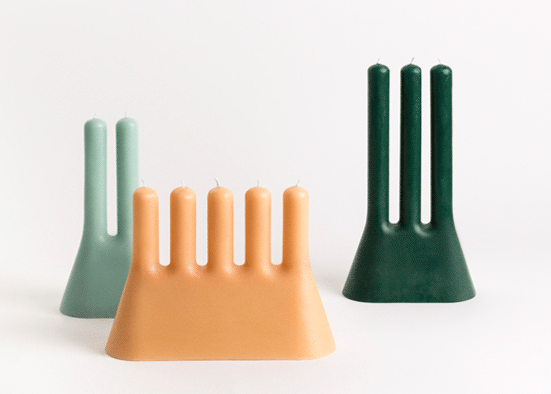 this candle collection called 'factory' by ionna vautrin — also part of 'couleur' — scales down an industrial landscape
another highlight is the industry city open studios program, which will offer an intimate, behind-the-scenes look at the workspaces of more than 100 artists and makers. on may 19-20, architects, painters, sculptors, photographers, stained-glass artists, textile designers, woodworkers, jewelers, and other makers and manufacturers based within the complex will open their doors to the public for a weekend-long open house.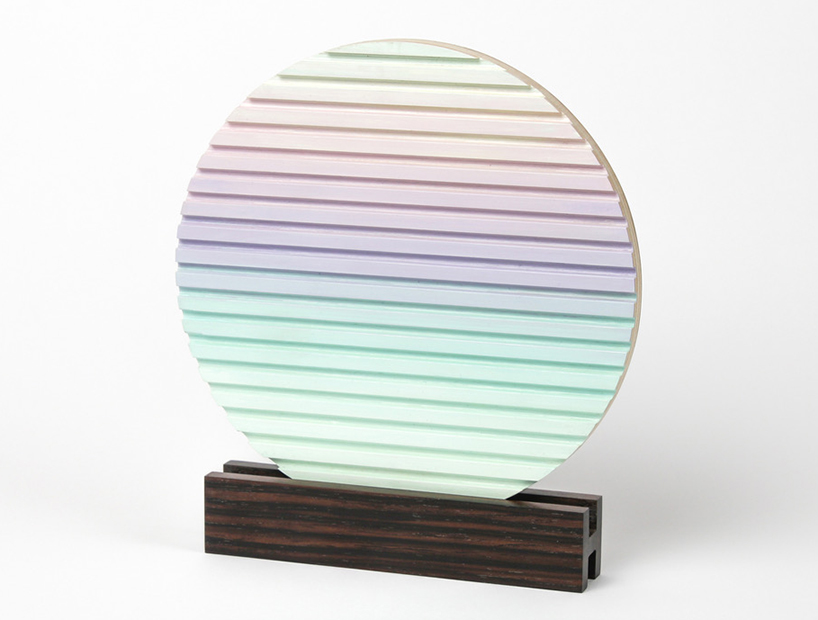 designer pernelle poyet presents vibrant objects as part of the 'couleur' exhibition for wanteddesign
meanwhile, an exhibition curated by jennifer-navva milliken from the bellevue arts museum will celebrate the hundreds of studios that make up the industry city creative community. 'we gave jennifer-navva milliken the list of tenants, and she reviewed all of them one by one, and came up with a frame for this exhibition,' claire tells us. 'then she picked 15, all of them with a design angle. the point of departure was how industry city is a place where makers meet.'
'working with the world – creative studios of industry city' will feature physical archival material and photographic documentation of a wide range of creative spaces, including force majeure, juniper, egg collective, and danielle trofe.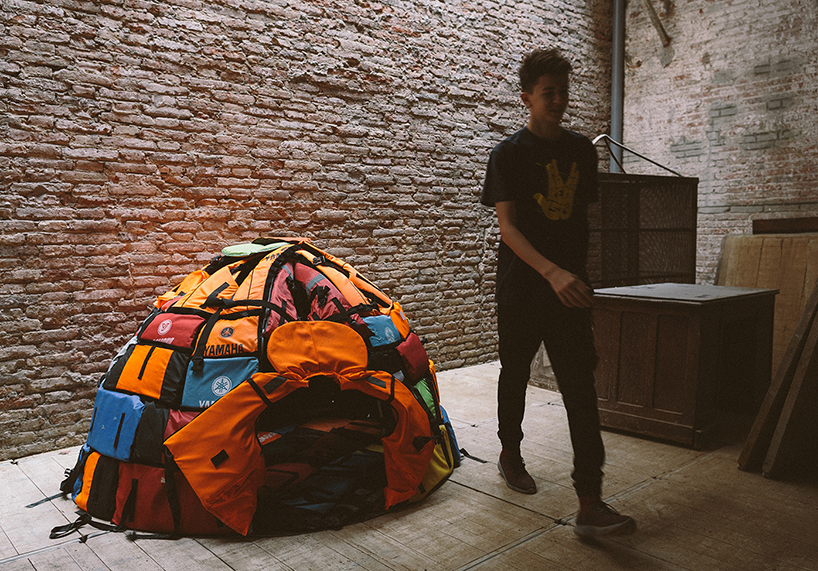 'conscious design' will showcase projects that are pushing the boundaries of creativity in the social realm
as part of the main wanteddesign exhibition in the factory floor, odile and claire present the vision of three french rising talents — julie richoz, ionna vautrin, pernelle poyet — through the lens of 'color'. 'we were really interested in featuring women, but we did not want to talk about 'women' necessarily,' odile tells us. 'we were happy to find something that created the link between them — all of them have a very rich and specific approach to color.' the exhibition will feature pieces based around an inspiring palette, exploring color's role in the creative process and its connection with perception when applied to different materials and textures.
'couleur' — alongside camille walala's installation, and a workshop with brooklyn glass and french glass research center CIAV — is part of OUI design 2018, an initiative developed by the cultural services of the french embassy to foster creative exchange between france and the united states.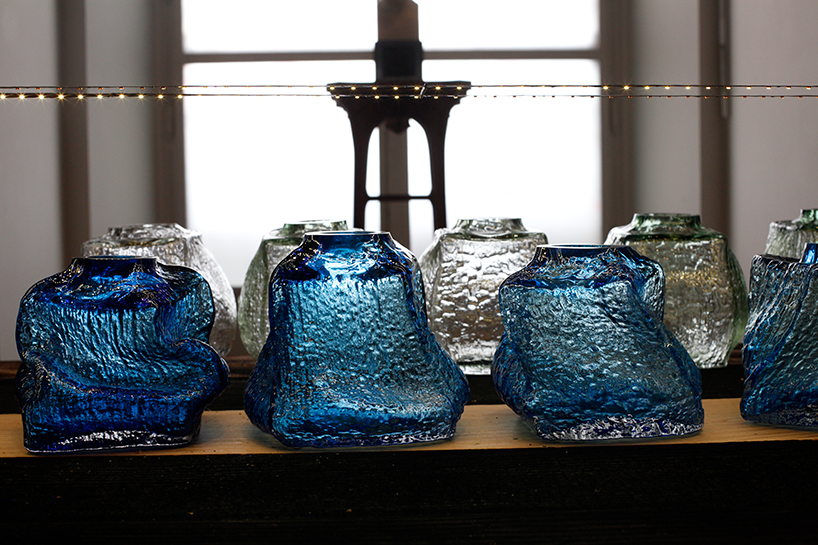 françois azambourg and CIAV glass makers collaborate with brooklyn glass to revisit 'the douglas glass series'
also included in the main wanteddesign exhibition is 'conscious design' — a showcase of innovative design projects and products from across the globe that seek to push the boundaries of creativity, and embody our shared social responsibility. 'we really wanted to bring all of the research around sustainable design and social responsibility and uncover what social impact design could have,' claire and odile explain.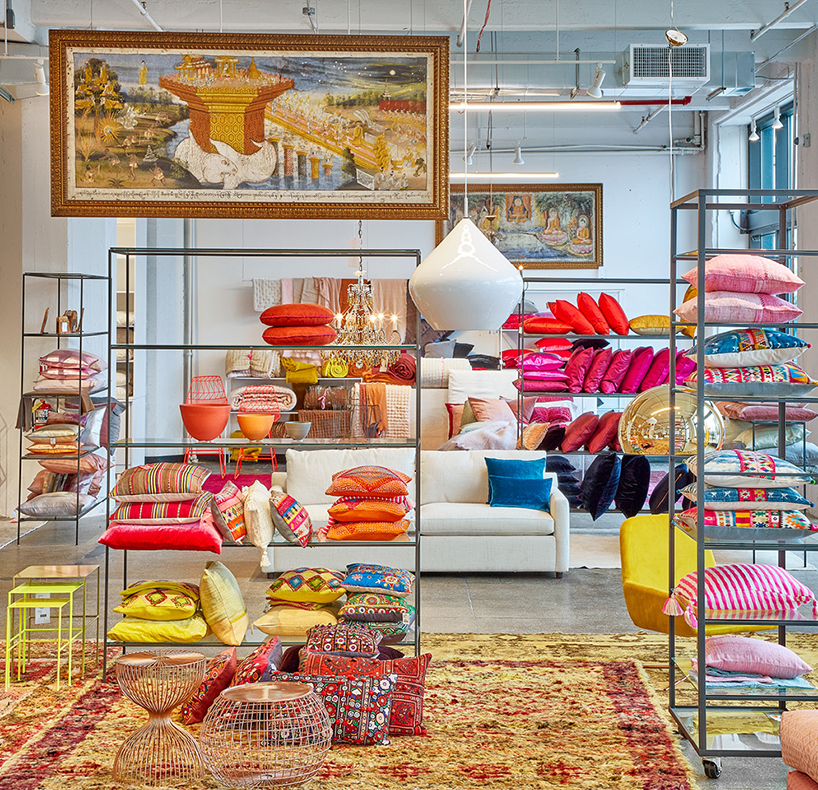 ABC carpet & home will host an open call for new furniture and home décor designers to platform in their stores
an essential destination during NYCxDESIGN, IC design festival promises the careful curation wanteddesign has become widely appreciated for, and the international creative community industry city embodies. 'we feel like we're doing something meaningful here,' claire and odile conclude. 'every day we discover someone fascinating based in industry city, and that's part of our process — meeting people that are based here. we are very proud to be a part of this.'
save the dates, and discover the full schedule of IC design festival programming, here.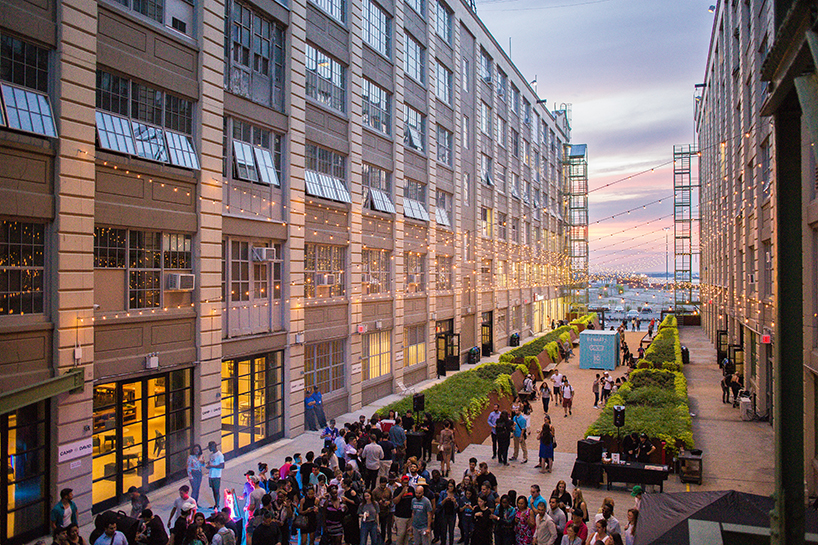 the industry city design festival is an essential destination during NYCxDESIGN
nina azzarello
I designboom
may 10, 2018
KEEP UP WITH OUR DAILY AND WEEKLY NEWSLETTERS
a diverse digital database that acts as a valuable guide in gaining insight and information about a product directly from the manufacturer, and serves as a rich reference point in developing a project or scheme.
designboom will always be there for you
milan, new york, beijing, tokyo

,
since 1999