interview with autoban design studio founders seyhan özdemir + sefer cağlar
photo by sitki kosemen
seyhan özdemir + sefer cağlar met in university and started collaborating during their early student days. after graduating they went on to work at different firms, but ultimately decided to set up their own atelier in istanbul. founded in 2003, autoban has been working across a range of interior projects, as well as being involved in product development, with a creative philosophy that concentrates on progressive design resolutions extending from an experimental standpoint. while the duo is deeply focused on continuing their connection with their turkish root, having completed a number of hotels and restaurants in their native country, they have accomplished more than 300 diverse spaces across the globe — from st. petersburg to hong kong, london to madrid. designboom interviews autoban to find out more about how they quickly rose to success, and the biggest lesson they have learned since opening their own studio.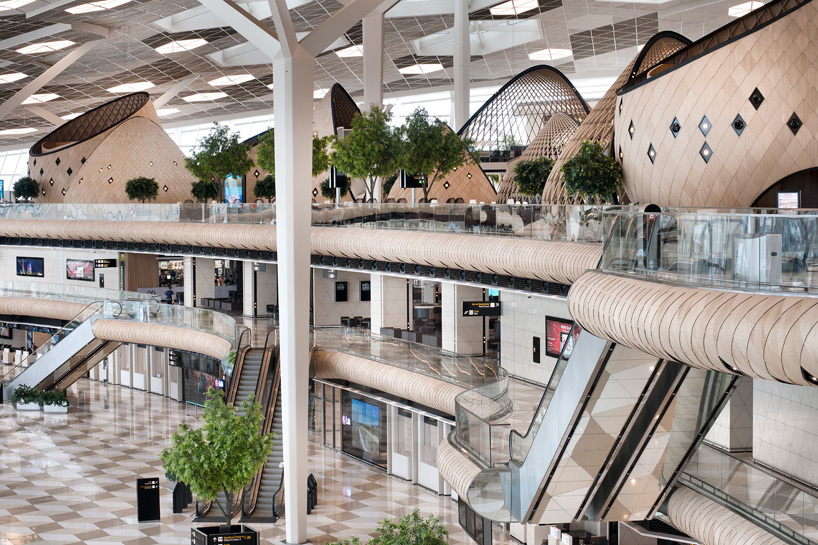 heydar aliyev international airport, azerbaijan
photo by kerem sanliman
see more about this project on designboom here
designboom: how did autoban begin? what were its initial intentions?
autoban: we met while both of us were studying at the mimar sinan fine arts university (seyhan özdemir studied archtecture, and sefer çağlar interior design), and quickly found out that we were sharing a similar approach to design. while still students, we did all of our project research together and the school assigned us both as a team to design the student clubs association building. we even had a few private clients while still studying. so, it was somewhat inevitable for us to work together afterwards. following our graduation in 1998 we worked together and separately for other architecture firms, and finally decided to co-found our design practice in 2003 to work across architecture and interiors, product and experiential design in our own way.
DB: how has the practice evolved from its early days, and what is its most identifying quality now?
autoban: our products quickly reached out to the international design scene because we were taking part in major design fairs as much as we could. from the products, attention was drawn to our projects because we were mostly designing them for our interior work. this gave us great motivation and at the same time big responsibility. looking back now, it must have been that warm, emotional touch that emerged in contemporary design that drew people's attention towards our work. it was the early 2000s, and the sterile, cold minimalism of the 90s was just about to be over. we were there, at the right place, at the right time with our rather humane approach to design. still today, we are fascinated by using common materials in uncommon ways, pushing materials to reveal their full potential, creating spaces within spaces and working in layers to create new stories; and offer inspiring experiences to the people who interact with our designs.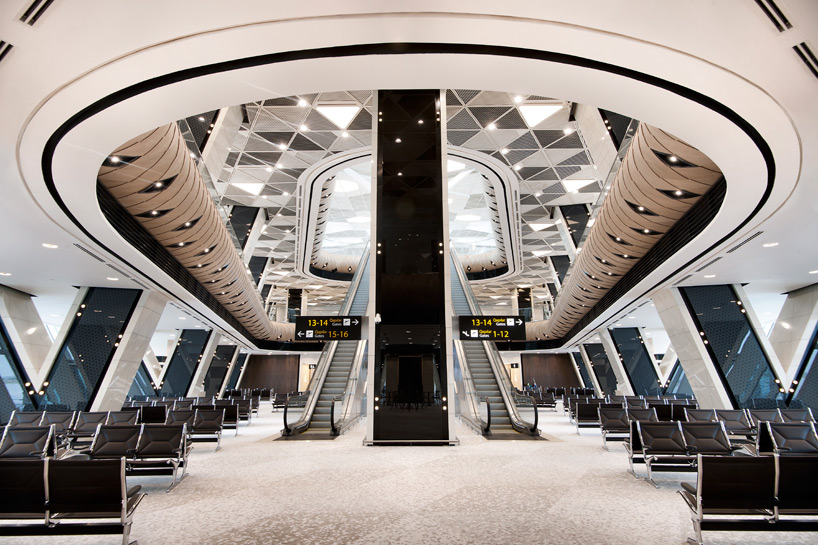 departure gate area of heydar aliyev international airport
photo by kerem sanliman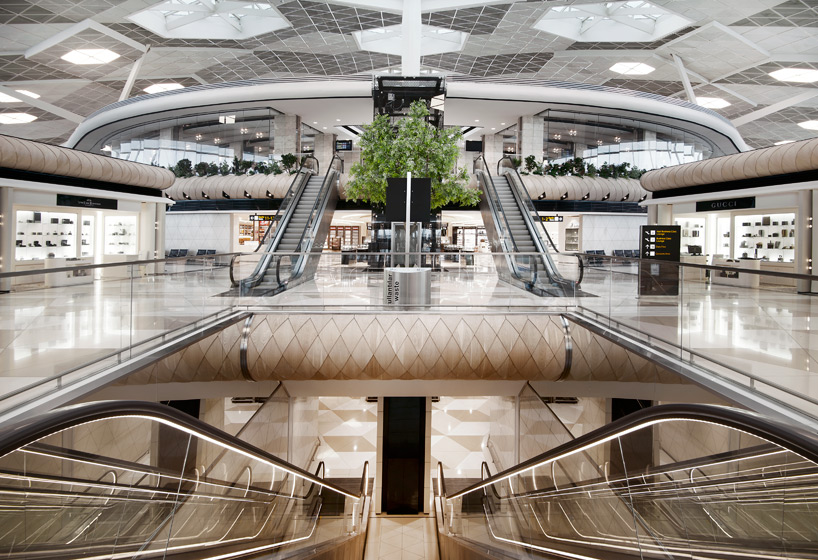 retail and commercial spaces at the heydar aliyev international airport
photo by kerem sanliman
DB: what are the latest research areas and interests of autoban?
autoban: research is constant process in our studio. we are always on the hunt for new materials and new manufacturing techniques. it never stops as there is no end to learning. but one of the key sectors that we have been developing a keen interest towards in the last couple of years is aviation. it started with us designing the turkish airlines CIP lounge at the istanbul atatürk airport, and then came the heydar aliyev international airport in baku, azerbaijan where we were held responsible for the interior design of the entirety of the new terminal building. so, we are nowadays more concerned with the traveling habits of people and how they are changing.

turkish airlines CIP lounge, istanbul
photo by bülent özgören
see more about this project on designboom here
DB: the studio works across a diverse range of projects — from product design to large-scale architectural schemes — how do you and your team adapt to each one?
autoban: that's the way we work. we have a holistic approach to design, and contemplate space at all scales — from macro to micro. over the course of time, this has given us the ability to think big and small simultaneously. whatever the size of the project is, we always set out with a big vision and allow ourselves to conceive grand ideas, but we also consider even the smallest details. there are architects, interior architects, product designers, even graphic designers in our design team, so the division of work is clear, but at the end we all work in a holistic manner for the same purpose.

nopa restaurant, istanbul
photo by sergio ghetti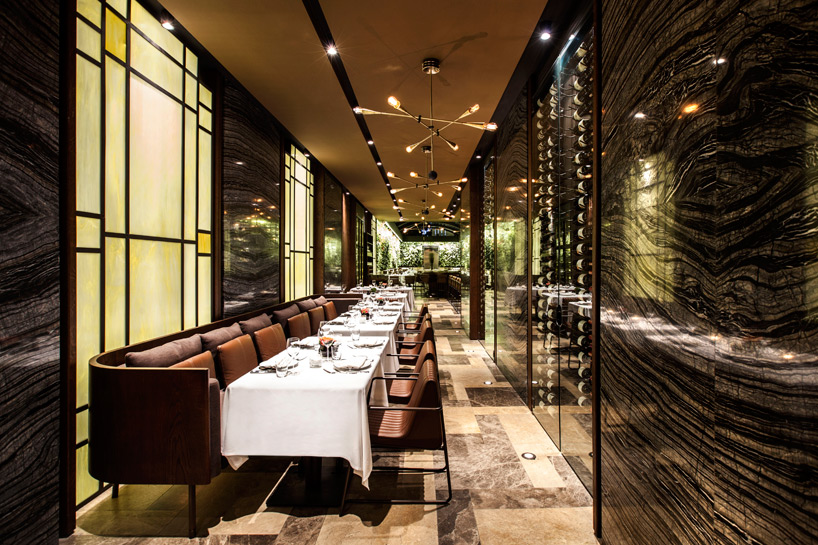 nopa is characterized by overlapping geometric elements and textures
photo by sergio ghetti
DB: what stages of creative development does autoban find itself most invested in?
autoban: I believe we have a say in every stage, but of course, ideas come first. our main concern is creating spaces or objects that touch people's lives. so the story or the main idea, which becomes your starting point is very important; and then you must have the skills to formulate those ideas and then to realize them.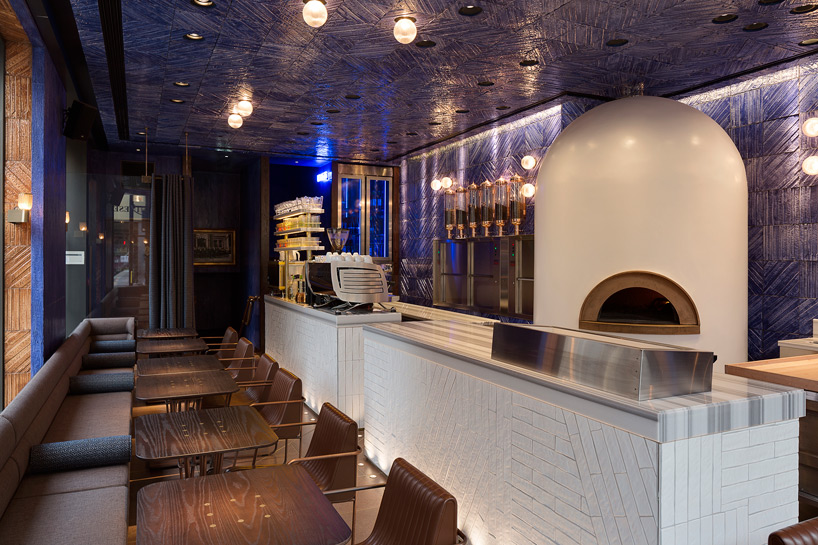 babaji restaurant, london
image by ed reeve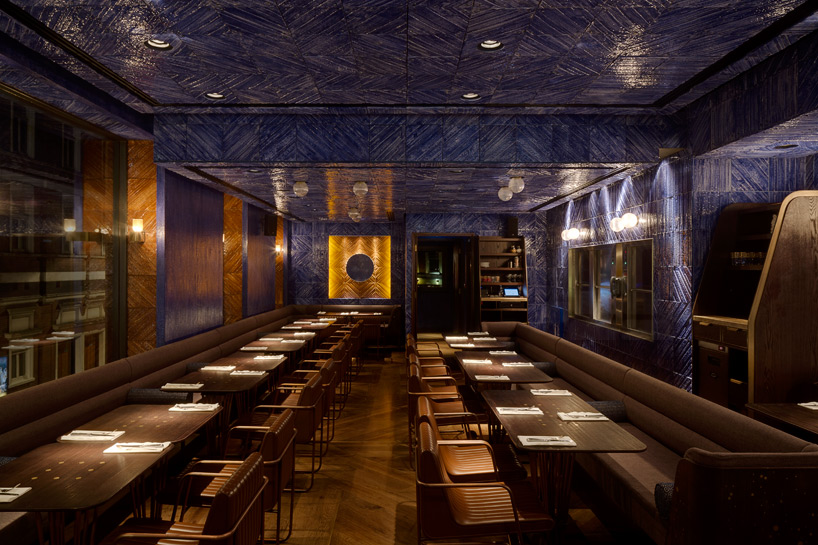 the babaji interior is defined by walls clad in hand made tiles arranged in a herringbone pattern
image by ed reeve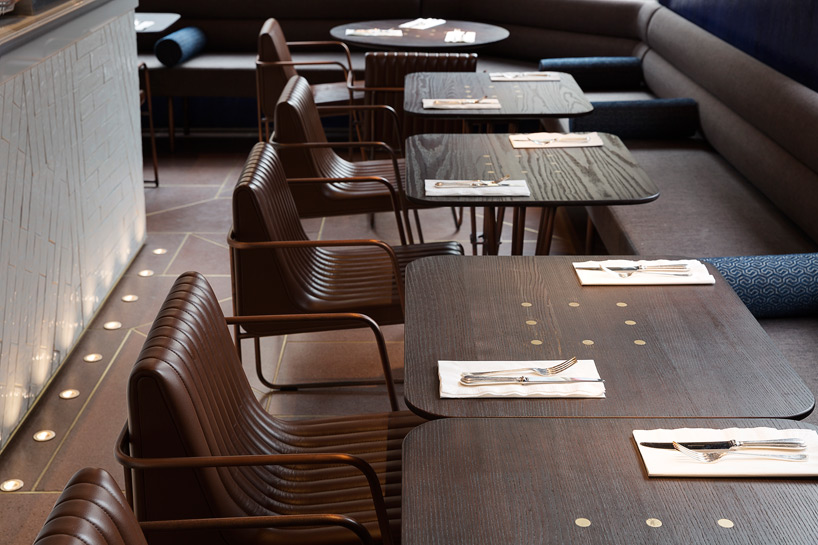 table service at babaji
image by ed reeve
designboom: what do you consider to be the most interesting developments in design and architecture at present, and why?
DB: there are a lot of technological developments that go on to shape the design and architecture of our time. because you are designing the 'now' while also thinking of tomorrow, it is very important to follow these developments and apply them to your work. we are more interested in how these new developments affect people's lives, how 'the new' influences them. a major factor behind these developments is also the change in people's lifestyles. we are now living in a fast-paced world, and accordingly this calls for design to be even more practical while still maintaining its inspiring aspect. we are traveling more than ever that's why airport design is becoming something else. we are spending a lot of time in them. they are not just transportation hubs anymore, but pleasurable destinations in their own right.
because we are again spending so much time travelling, another area is hotel guestrooms that are nowadays designed to feel more like homes. meanwhile, the home typology is changing because we need more practical homes. physical retail environments are integrating cafes or coffee corners in order to offer something that their online counterparts cannot offer to their clientele. it is interesting to obverse all these shifts and apply them to your work.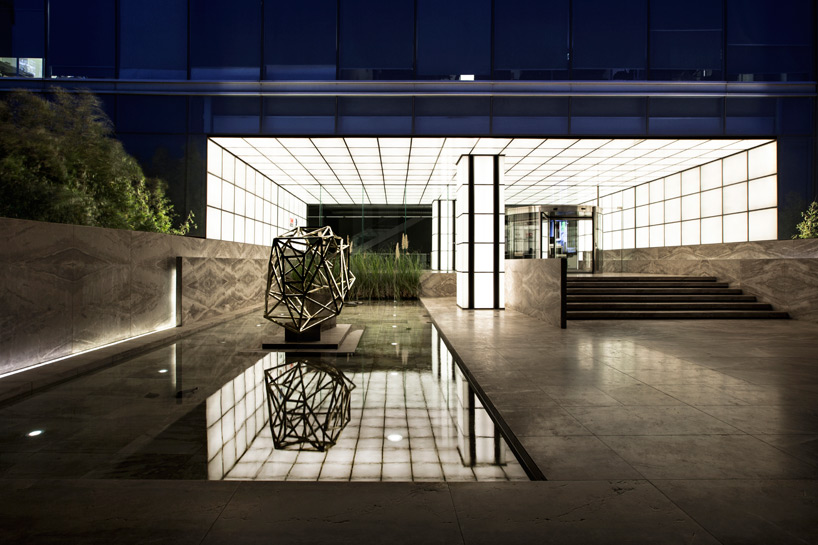 dogan TV centre, istanbul
photo by sergio ghetti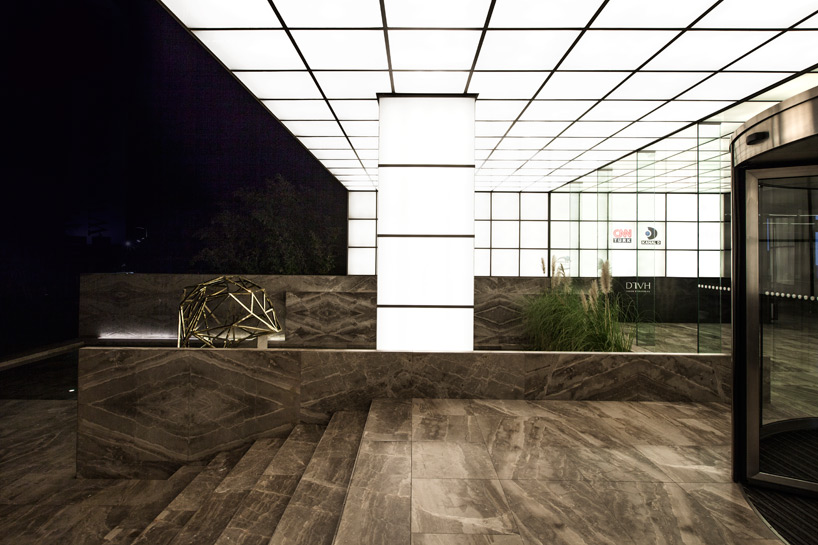 entrance to the turkish media conglomerate's headquarters
photo by sergio ghetti
DB: what are you currently fascinated by outside of the profession, and how does it influence your work?
autoban: we are influenced by a great deal of things. art is a major inspiration because art questions things and it has a certain affect on people's lives. nowadays it makes more sense to speak about the communication between creative disciplines without putting any boundaries in between them. accordingly, this enriches our work and makes it even more multi-dimensional.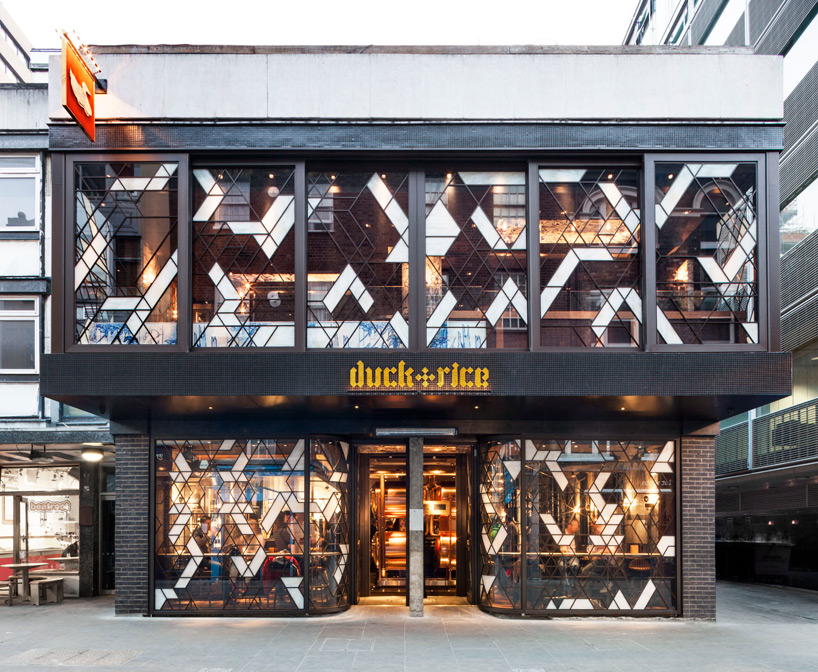 the duck & rice, london
DB: what is the biggest lesson you have learned since founding the firm?
autoban: that you can only succeed when have a superb team and you can only have a superb team when each member is passionate about their work and enjoys it as a journey all together.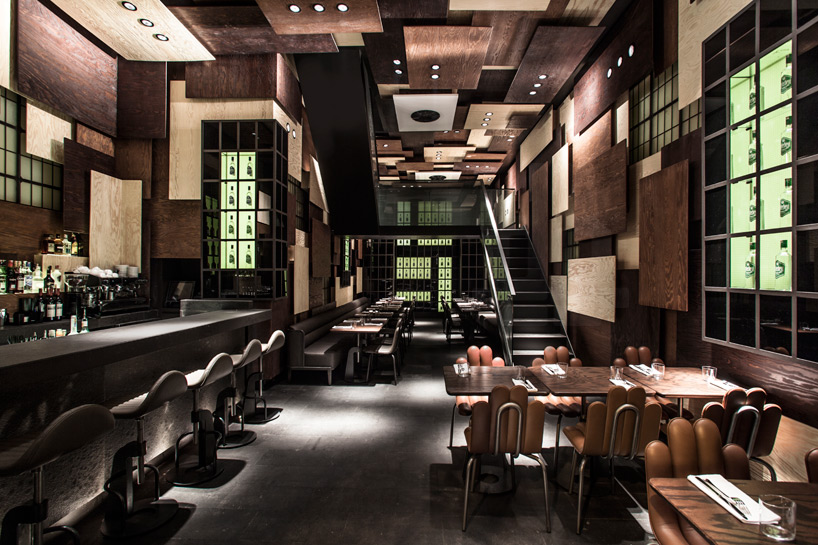 gaspar restaurant, istanbul
photo by sergio ghetti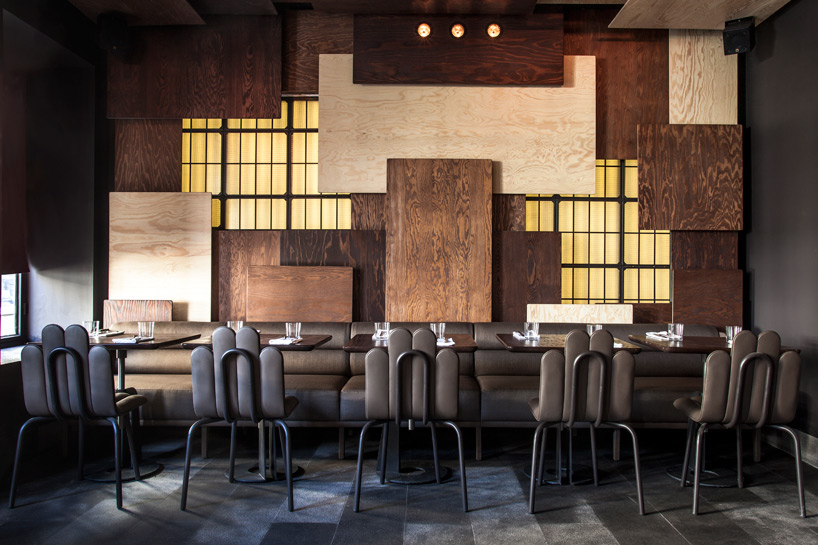 the eatery is the renovation of an old printing house
photo by sergio ghetti
DB: what is the best piece of advice you have ever been given?

autoban: everything starts with passion. the rest is just story, different for everyone.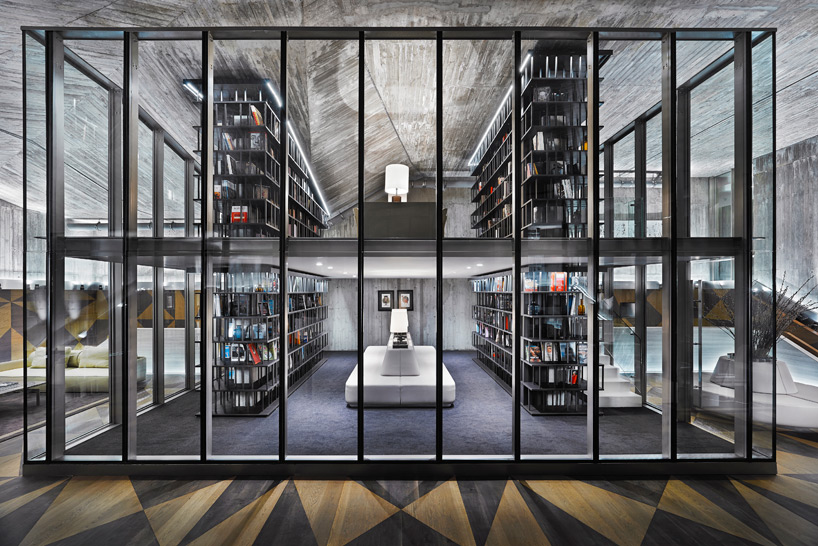 savoy ulus, social areas, istanbul
photo by sergio ghetti
see more about this project on designboom here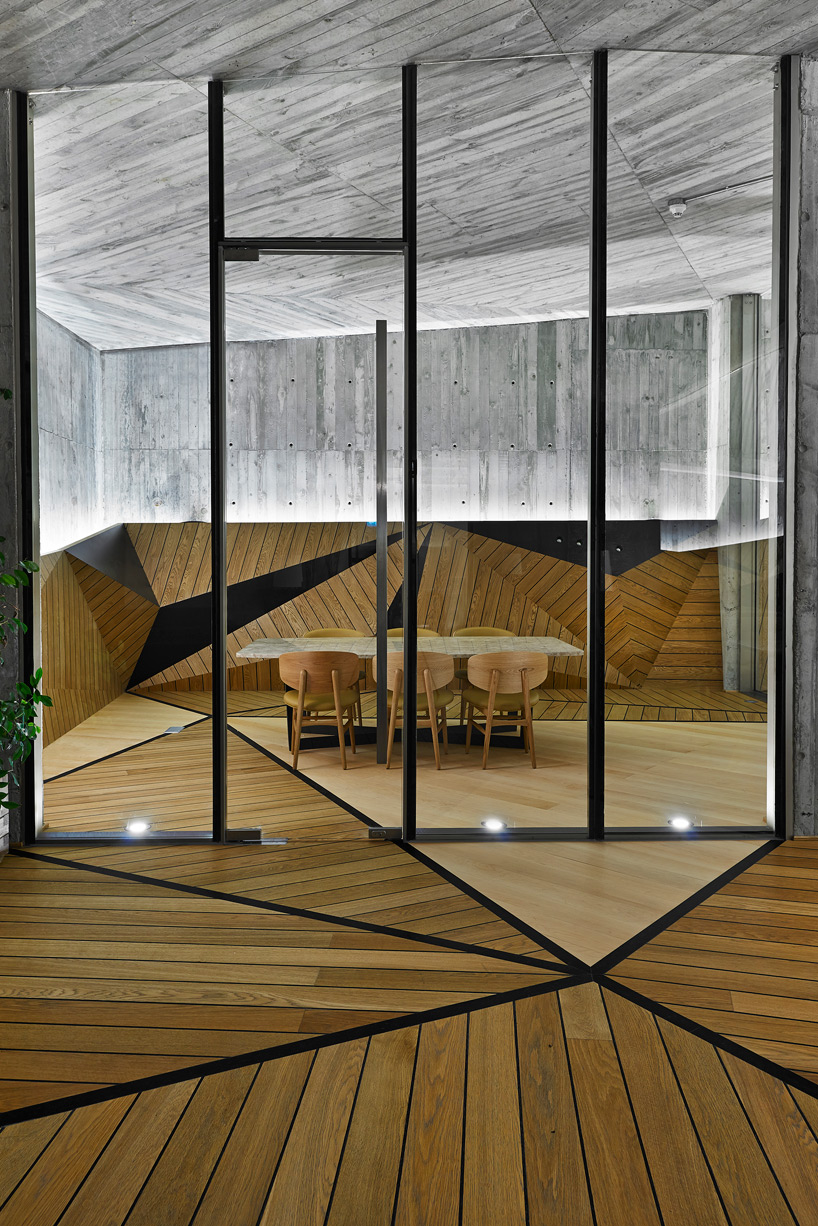 the design concept is a modern interior that is cohesive with the venue's existing geometric shell
photo by sergio ghetti
designboom: what advice would you give to students and young designers?
autoban: they are way ahead of us in the way they use technology and communication tools. we should be asking them for advice. but we'd recommend them to raise their awareness to a higher level.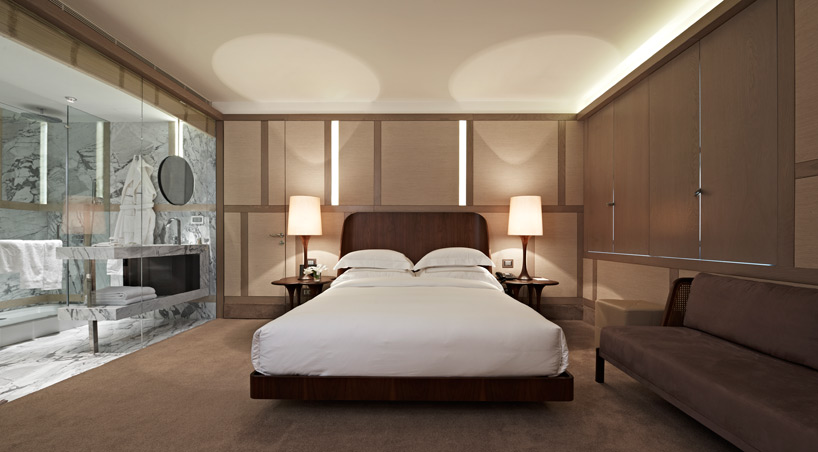 the house hotel nişantaşi, istanbul
photo by ali bekman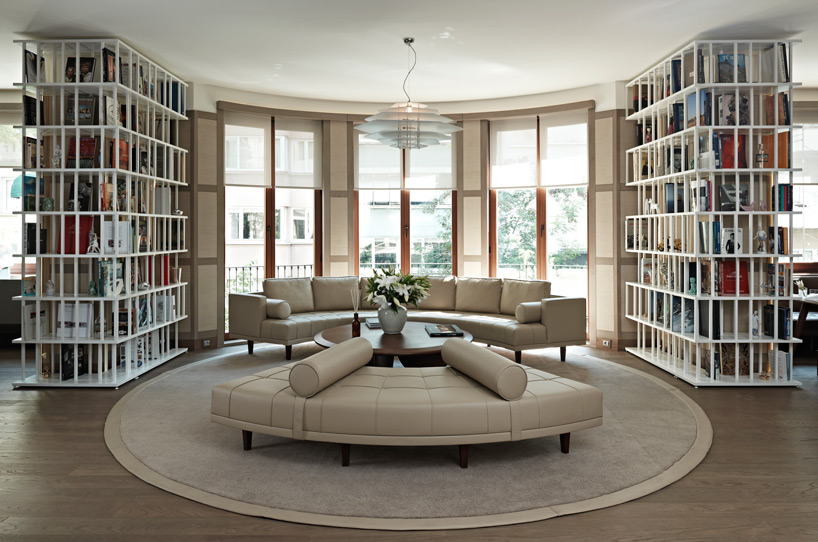 the hotel suites feature some of autoban's furniture designs
photo by ali bekman
DB: what is your motto?
autoban: multiplicity in design. singularity in experience.
a diverse digital database that acts as a valuable guide in gaining insight and information about a product directly from the manufacturer, and serves as a rich reference point in developing a project or scheme.
designboom will always be there for you
milan, new york, beijing, tokyo

,
since 1999