interview with graphic designer bráulio amado
all images courtesy of bráulio amado
bráulio amado (b.1987, almada, portugal) is a new york-based graphic designer who works at at bloomberg business week. additionally he also produces his own brand of bold and brilliant posters for various gigs and events. he told designboom more about his work…
designboom: what originally made you want to become an graphic designer?
braulio amado: I'm definitely part of a generation that grew up with the internet (albeit with a very slow dial-up connection), and that was definitely a very important tool in order for me to learn about design. I think I was 14 years old when I made my first geocities page, just for fun, and that made me want to learn more about web design using actual software; it prompted me to download photoshop and learn how to work with it, join deviantart, join livejournal, make silly graphics, etc, etc. I wasn't really doing 'design' in my head, it was just something fun to do on the computer since I wasn't really into videogames so much. also, back then my english wasn't even that good – most of the time I was just trying to figure stuff out on my own and that was really exciting.
a few years later, I became involved in the lisbon punk-hardcore scene, playing music, booking shows, and doing posters/artwork for bands. that was when I realized I really wanted to be a graphic designer, and I went on to study in that field. during my last year of college I got a scholarship to finish my last semester of studies in new york city, which led to an internship at pentagram. they ended up hiring and sponsoring me for a visa, and since then I have been living here in the USA. I left pentagram a few years ago and am currently working at bloomberg business week magazine, while still doing a bunch of posters and artwork for bands on the side.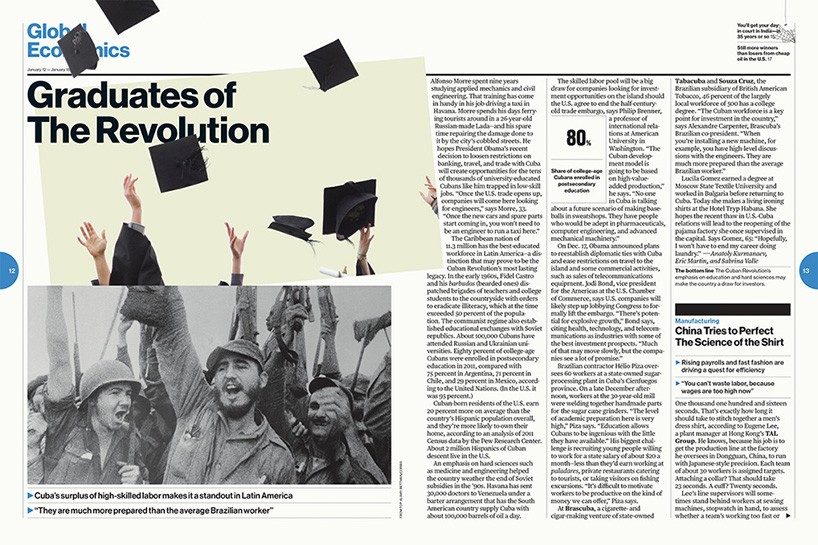 illustration for bloomberg business week
DB: how would you describe your approach to design?
BA: it depends. at businessweek it's more about making people excited/interested in reading a story — we rely a lot on humor but we try to be smart at the same time. it's all very bold and needs to be very direct and immediate in order to get people's attention right away. as for the work I do on the side, my approach has been changing quite a bit. I'm mostly asked to do concert posters, and the way stuff works nowadays is so attached to social media that the poster ends up really just being something visual/decorative. it all ends up on facebook event pages where the posters get cropped into a small rectangle that has facebook's text over the stuff you designed. it's really annoying, so I started to approach things almost like how those psychedelic poster artists were doing it the 60's — playing with typography, making it almost illegible so that you actually stop for a second and take your time to figure out what's happening in the artwork. other times I'll use the same idea of humor that businessweek has and make something that will make you laugh while scrolling down tumblr/twitter/facebook/etc. sometimes it works, sometimes it doesn't. but I feel better about doing something I don't really quite understand rather than something really pretty and safe.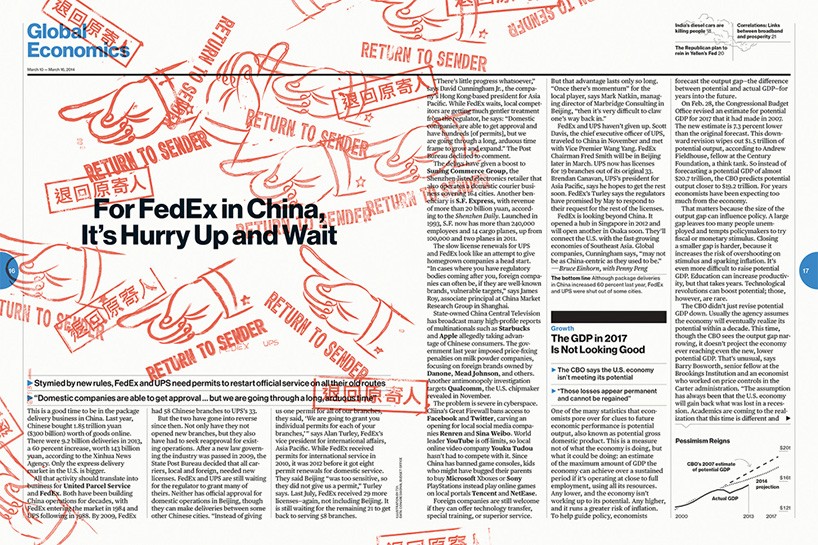 illustration for bloomberg business week
DB: who or what has been the biggest single influence on your way of thinking?
BA: it's hard to name just one main source of influence. I'm really lucky to be working where I am right now and I feel like the biggest influence always ends up coming from people I deal with directly rather than what I see/read in books/online. I'm very lucky to share most of my days with a bunch of really smart and talented people at bloomberg, and it's definitely inspiring to see a bunch of awesome new work on the walls every week for each issue. richard turley left a short time after I joined businessweek but he was definitely an influence even before I started working on the magazine. I still think M/M paris are one of the best design studios, and I hope one day to do an entire graphic novel like chris ware does. alva from lisbon was definitely one of my biggest influences, as well as my friend manuel donada. I wouldn't say these people challenged my views, but definitely made me realize there's not one single right way to do things.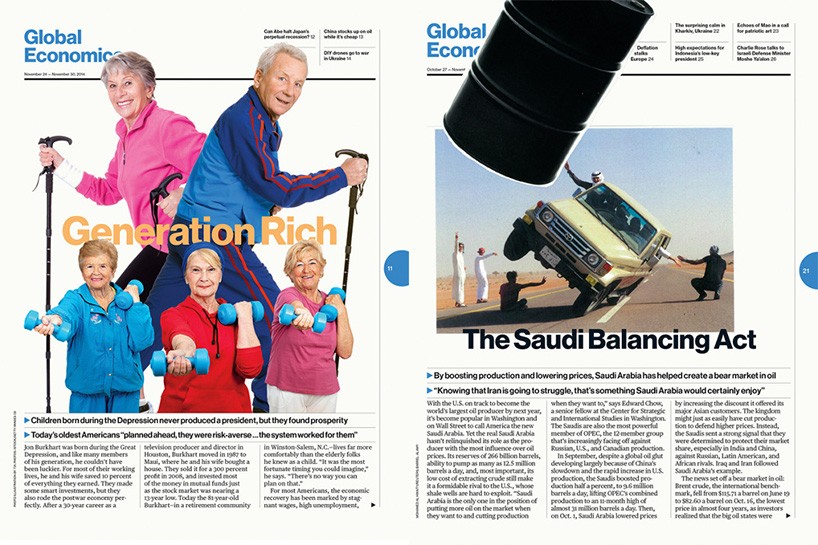 illustration for bloomberg business week
DB: what would you say is your strongest skill and how have you honed that skill over the years?
BA: some years ago I worked really hard to have a 'style' of illustration and lettering. for some time I thought that was my strongest skill, being able to do something that some people would recognize as 'mine', and recently it became my biggest nightmare. having a style is amazing, but it's also really boring. it got to a point it was so easy to do something that looked like something I would do, that it stopped being fun to do it. and then, of course, it was really hard to break away from it.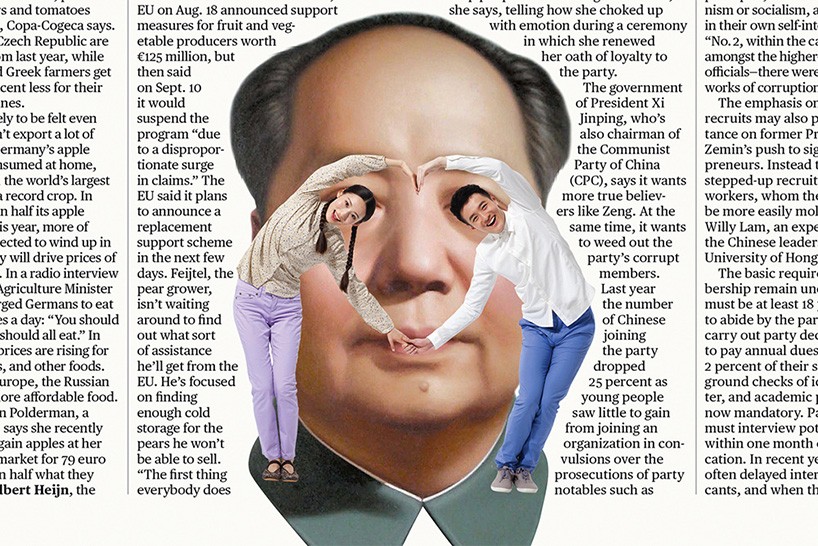 illustration for bloomberg business week
DB: what type of brief or project do you enjoy working on the most?
BA: I really love designing concert posters. you don't have to worry about a 'brand' or something that will be continued forever. there isn't a 'concept' behind it, and most of the briefings are totally open to whatever you want to do. you are designing for an event that will last a few hours and then that's it — no more. but before that, I like to feel that the poster sets the tone for what you are about to experience and makes you even more excited to see a performance from a band/someone you already feel excited about.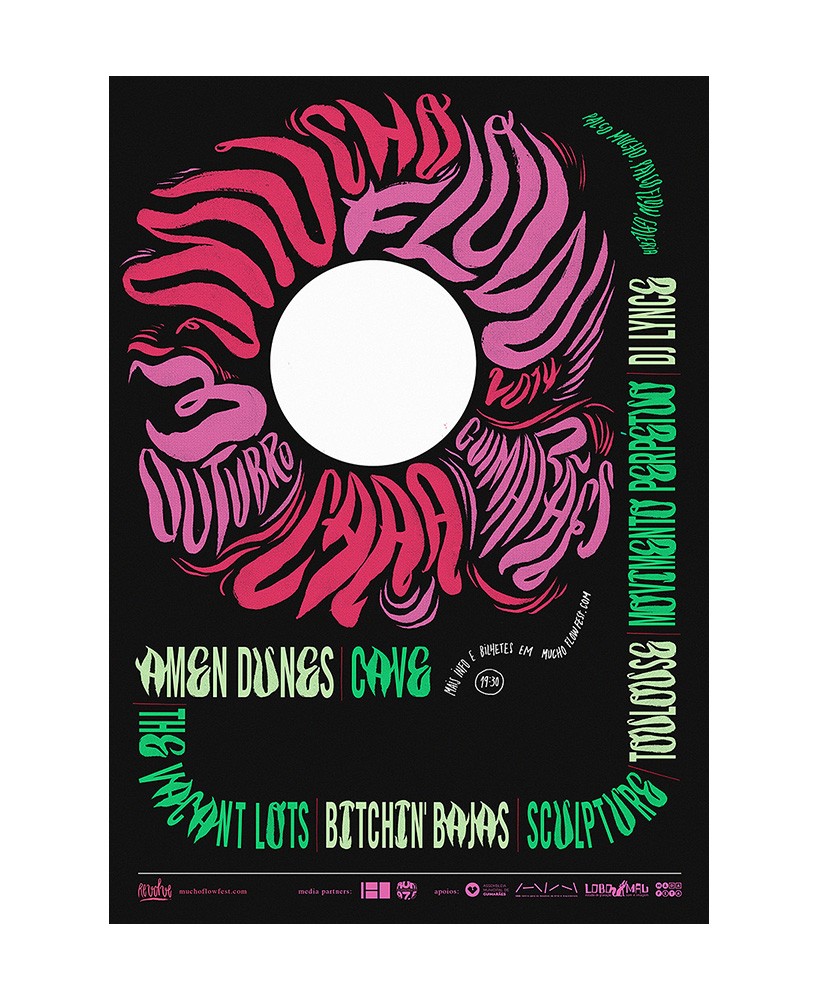 mucho flow poster
DB: what are your thoughts on specialization vs generalization?
BA: I'm the kind of guy who always wants/tries to do everything at the same time. specialization is good in some professions, but I feel like graphic design is a place where generalization can make the work you do more interesting and rich.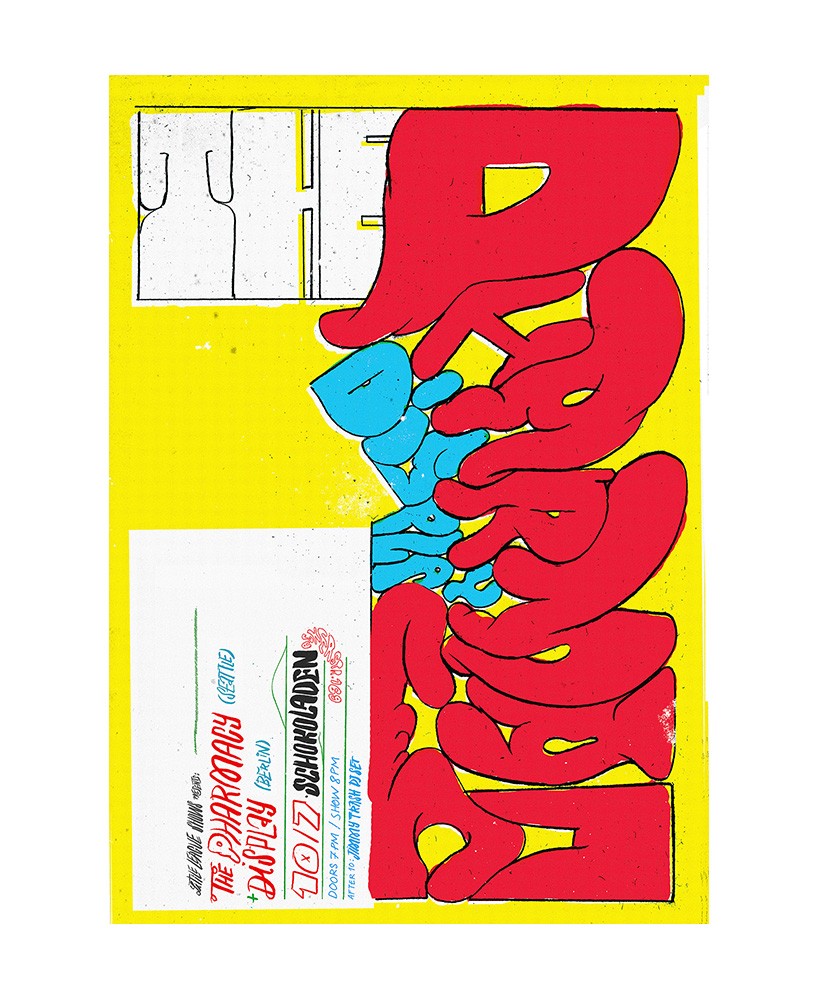 the pharmacy poster
DB: how do you think online design resources have influenced the graphic design being produced today?
BA: it definitely plays a bigger role than what I wish it did. but, still, nowadays, when I get a cool book from an artist or designer, once I get to its last page my first thought is normally 'I hope I can make/have something as good as this one day.' a book gives you a story, and everything within it is part of a bigger picture where you can understand the origins of things, and it's overall definitely more inspiring. on a tumblr/blog, I normally just keep scrolling down hoping to see something better than what i just saw moments before.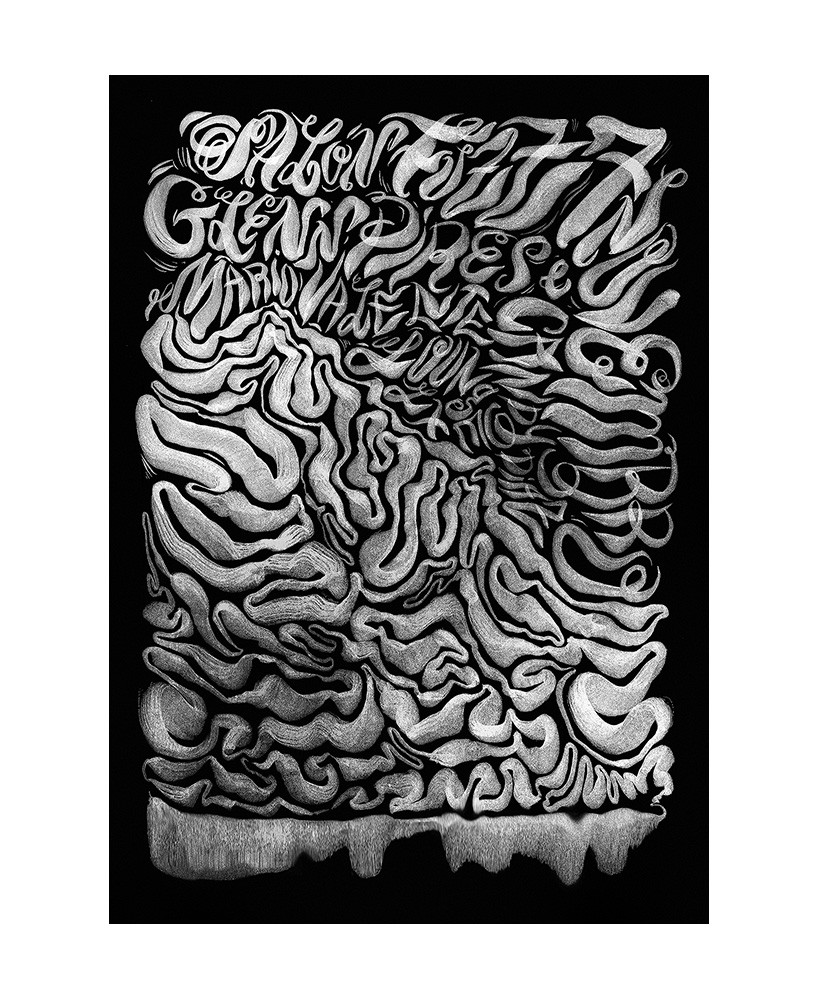 salon fuzz poster
DB: what are you currently fascinated by and how is it feeding into your work?
BA: it's totally unrelated to design, but I recently bought a sampler, some synths and other music toys. it has been hard to come up with something that I feel good about, but since I'm using my hands to create stuff instead of a computer, there's so many things I do by mistake that end up actually being better than what I have in my head. that whole process is fun, but it's also more about discovering stuff than trying to accomplish something. unfortunately I don't really do that with design, since most times you have to deliver a finalized piece to a client, but it definitely has helped me to leave things more open.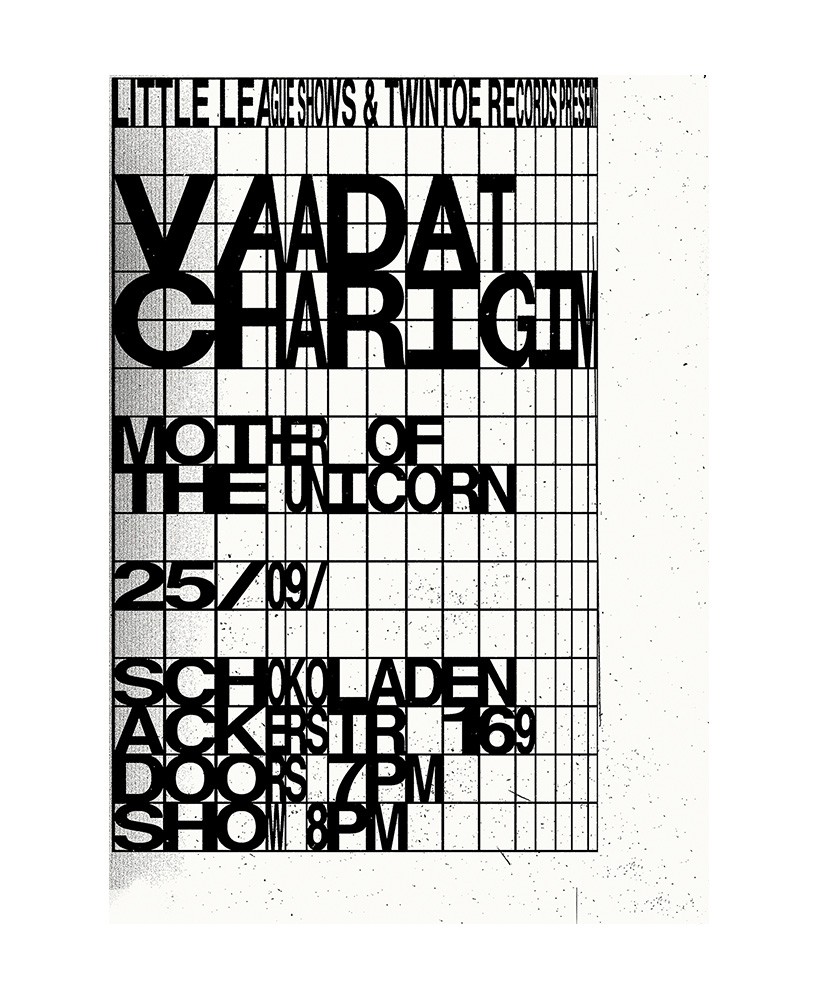 little league shows poster
DB: what are some of your biggest passions besides your work?
BA: I love music. I go to concerts a lot, it's almost like therapy. besides that, I love coffee and pizza. I love dogs, but besides the fact that I'm allergic to them I'm also probably the least qualified person to take care of another living being.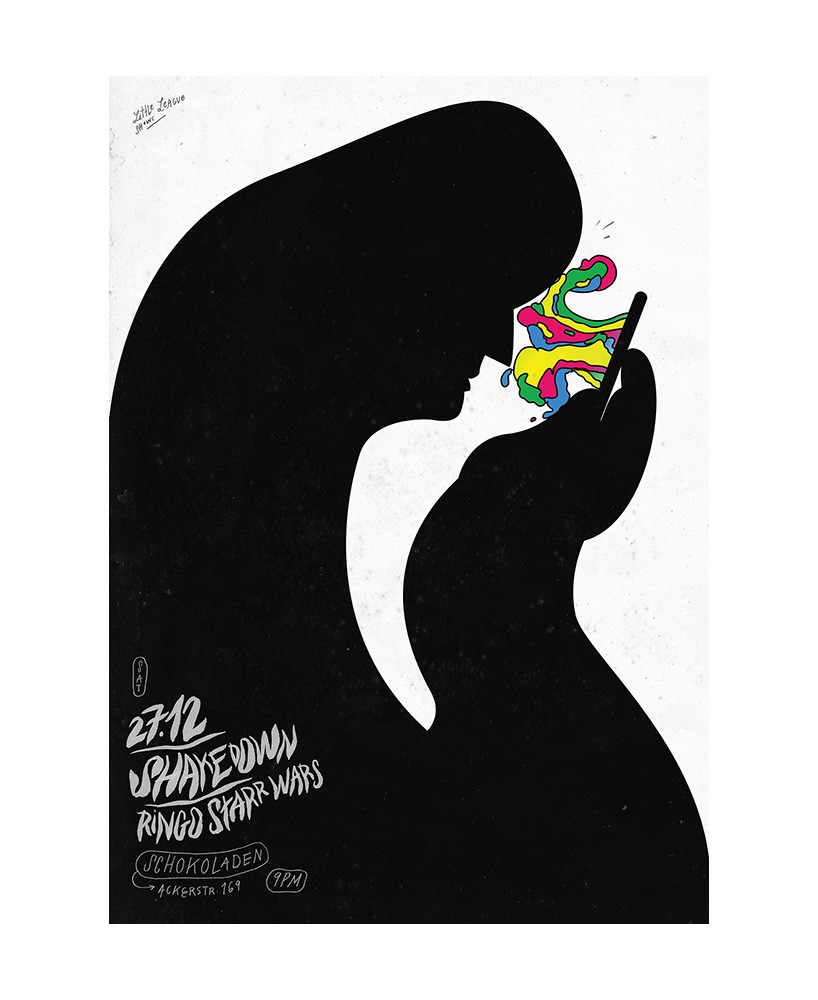 shakedown poster
DB: do you have any superstitious beliefs or rules that you live by?
BA: apparently american people make fun of my portuguese sayings like, you can't eat watermelon nor drink orange juice at night. definitely, my rule is YOLO!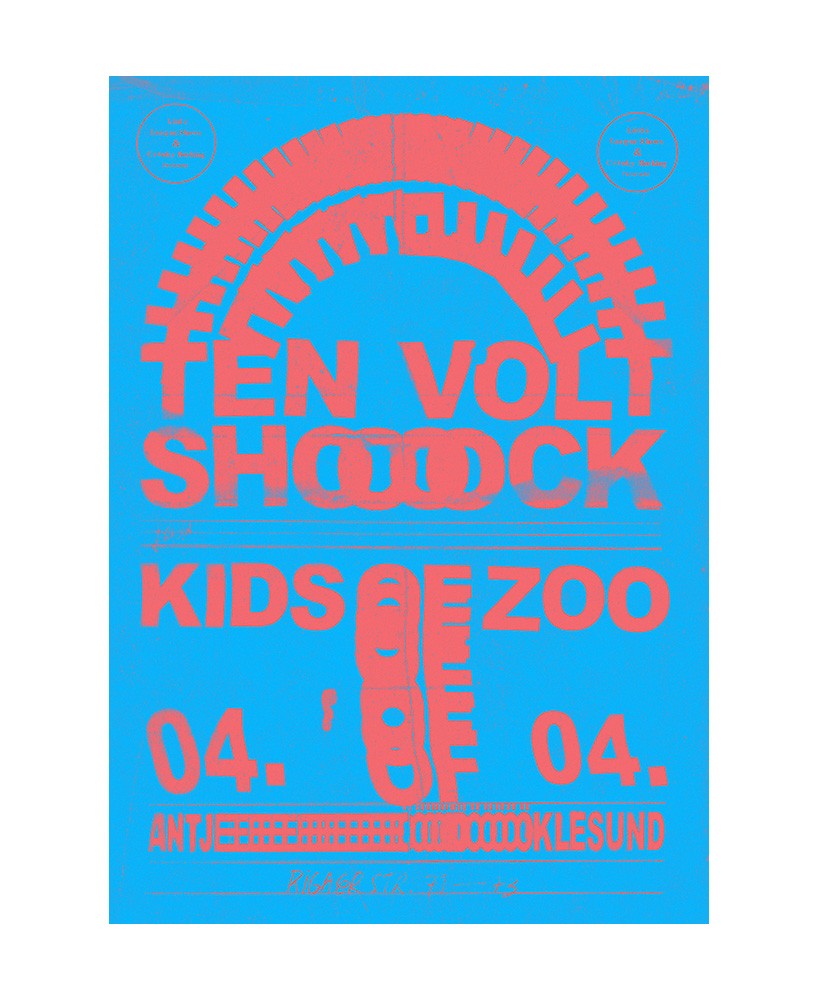 ten volt shock poster
DB: what's your personal motto?
BA: 'apenas se vive uma vez' – the portuguese for YOLO.
a diverse digital database that acts as a valuable guide in gaining insight and information about a product directly from the manufacturer, and serves as a rich reference point in developing a project or scheme.
designboom will always be there for you
milan, new york, beijing, tokyo

,
since 1999