rafael esquer photographed by cem karahan
we recently caught up with rafael esquer, the founder of alfalfa studio, a graphic design office located in soho, new york city that specializes in branding and cross-media visual communication for clients such as the houston rockets, new york city football club, target and adobe among others. rafael teaches at the school of visual arts and currently sits on the advisory board for AIGA's diversity archives.
designboom: please could you tell us briefly about your background and what made you want to become a designer?
rafael esquer: since I can remember, I was always drawing with pencils, sticks, or anything i could get a hold of. being able to draw has always been magic. the first time I saw the work of picasso, particularly his cubism work, I was blown away. even at that early age I had the precocious revelation that I belonged to the creative world.
I grew up and went to high school in a small town in sonora, mexico. after school I moved to mexico city where I studied photography for a short time and then art and design. not long after I graduated I decided to move to los angeles to study english and stayed in california to study graphic design and packaging design at the art center college of design in pasadena. even today I continue to study; painting, sculpture, printing and photography (fashion and portraiture) among others – I'm endlessly looking for new things to learn.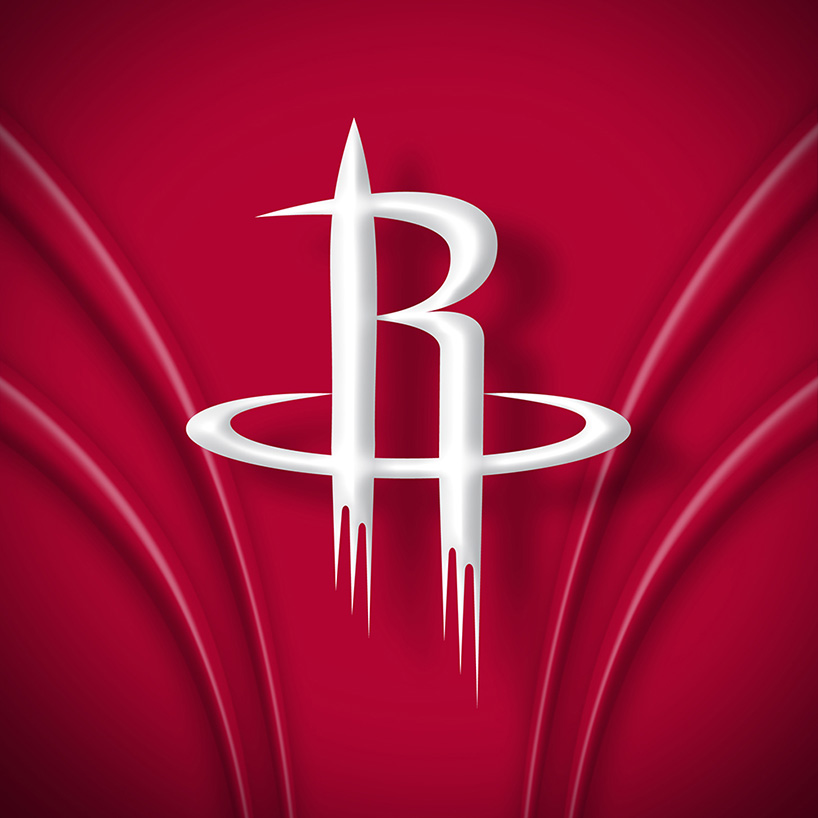 houston rockets logo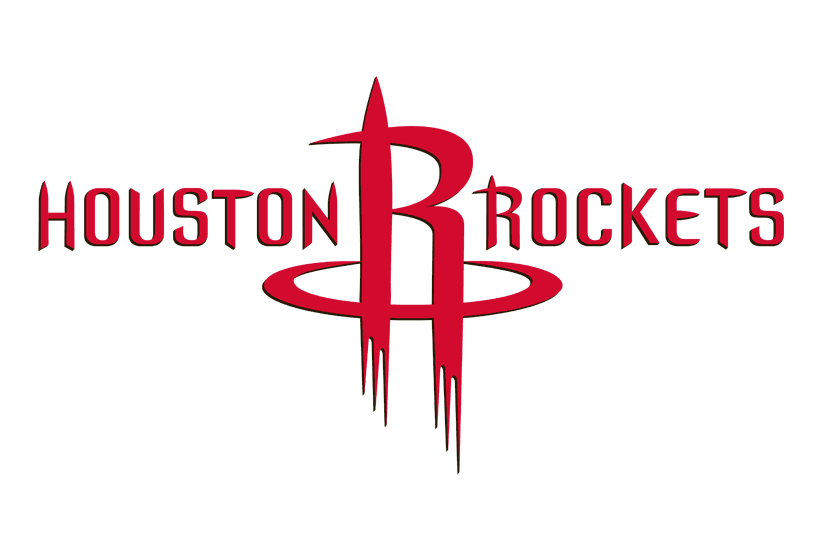 houston rockets logotype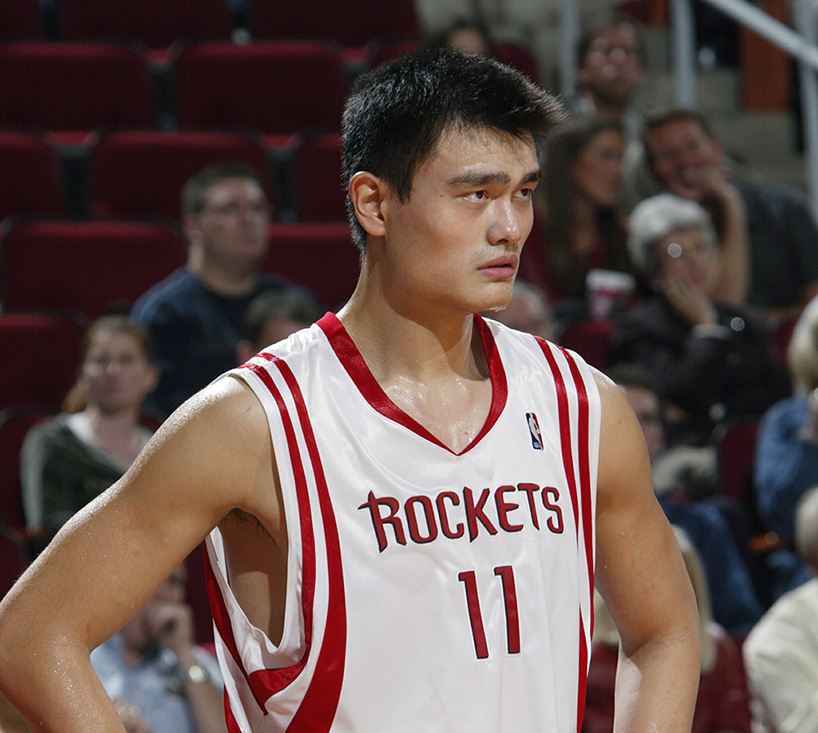 yao ming wearing the rockets' uniform, also designed by alfalfa
DB: what kind of work were you doing before you started alfalfa studio?
RE: I've been fortunate to have worked for some of the most celebrated contemporary designers. in los angeles, with mexican designer rebeca méndez and then in new york, with japanese designer eiko ishioka for a number of years. I learned an awful lot from these two incredible women. from 1996 to 2004, I led the design group at radical.media.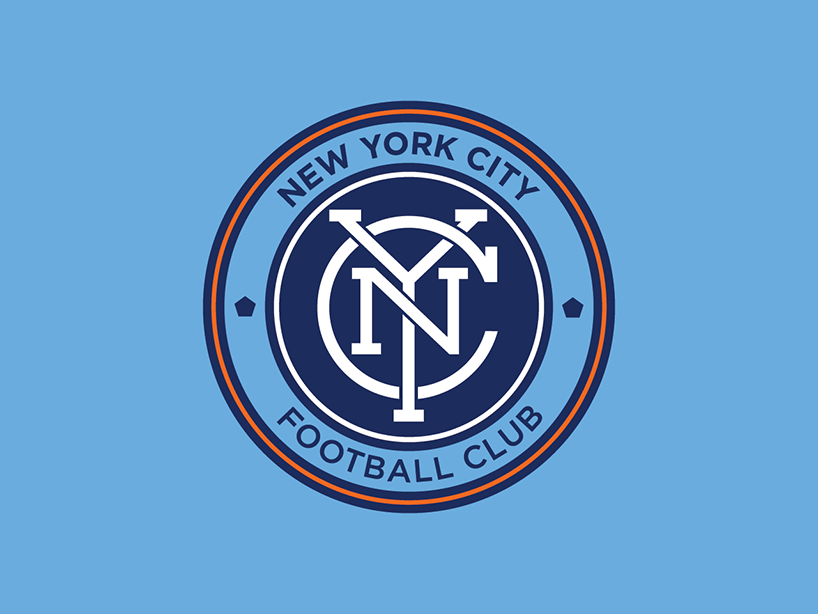 NYCFC badge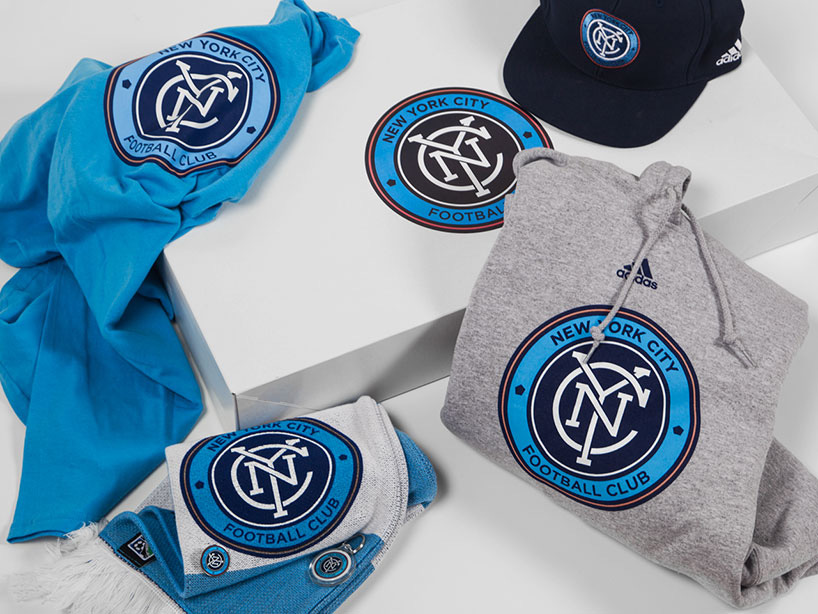 official NYCFC merchandise
image © NYCFC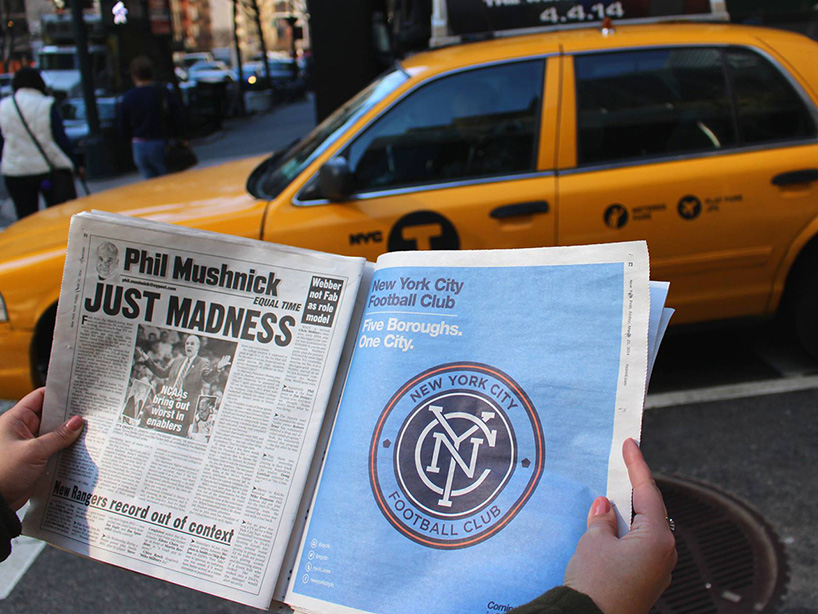 see our in-depth case study on this project »
DB: what made you want to start your own studio?
RE: I'm uncompromising about my creativity and so I decided to leave my position as a creative director at a multidisciplinary media company to set up a one-man shop in new york. alfalfa was founded to create truly inspiring work for clients by choosing design projects that I could pour my passion into.
thankfully alfalfa studio flourished from the start – producing award-winning design. rather than seeking to grow the studio into a larger agency, I've chosen to keep alfalfa small and entrepreneurial. it's a business model that works well to preserve the founding ideal of free artistic expression and to ensure that clients always have direct access to the design team. now located in soho, alfalfa studio is proud to be a thriving part of new york's downtown design culture.
DB: what made you choose the name alfalfa?
RE: I was looking for a word that's spelt the same way in both english and spanish. also, alfalfa is a reference to sonora, where I grew up in mexico. they grow alfalfa there, and as a farm boy I would feed my family's cows with it. so, the name is a general reminder of where I come from, but also a specific reminder of that boy who dreamed that anything was possible, whose dreams were as fresh and green and nourishing as alfalfa.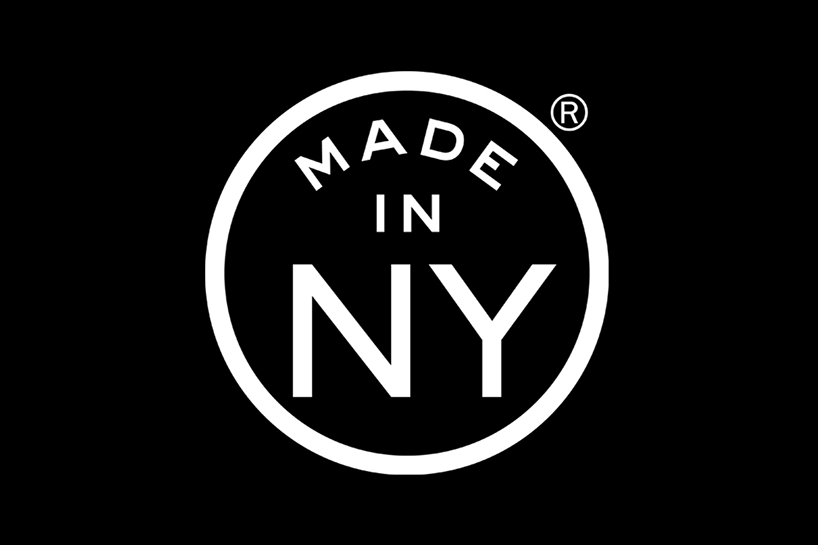 made in NY mark for new york city mayor's office of media and entertainment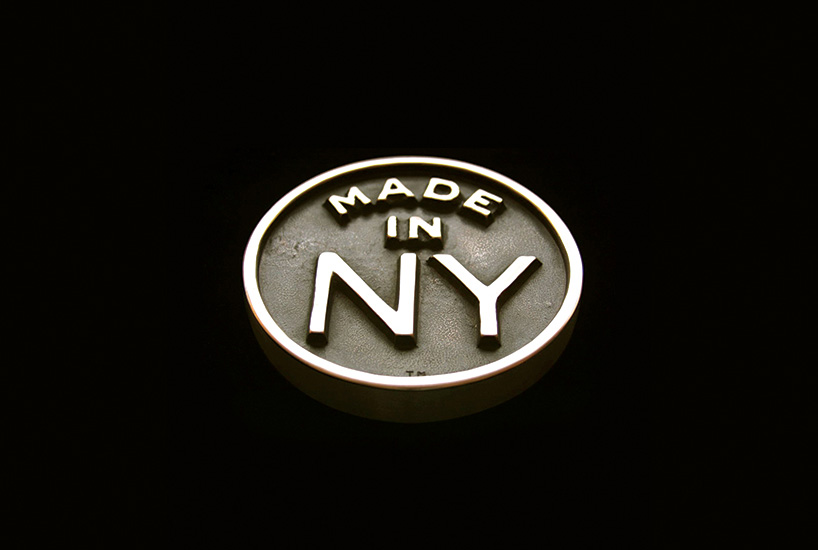 the logo is a 'mark of distinction' awarded to qualified production projects where at least 75% of the overall production was made in new york city.
DB: what is your strongest skill?
RE: some of my strongest attributes would be; discipline, passion, craftsmanship and a caring nature.
DB: how would you describe your approach to design?
RE: my initial approach is from a white canvas, without the overlay of formulas or rules. yet that canvas is always stretched by personal artistic experience: journeys through the many worlds of language, education, love, literature, film, fine art, pop culture, music, science, politics, travel, and dreams.
while the studio embraces diverse visual styles, points of view, techniques, cultures, and influences, its philosophy is strictly consistent:
'make the idea clear and simple, the design surprising and beautiful.'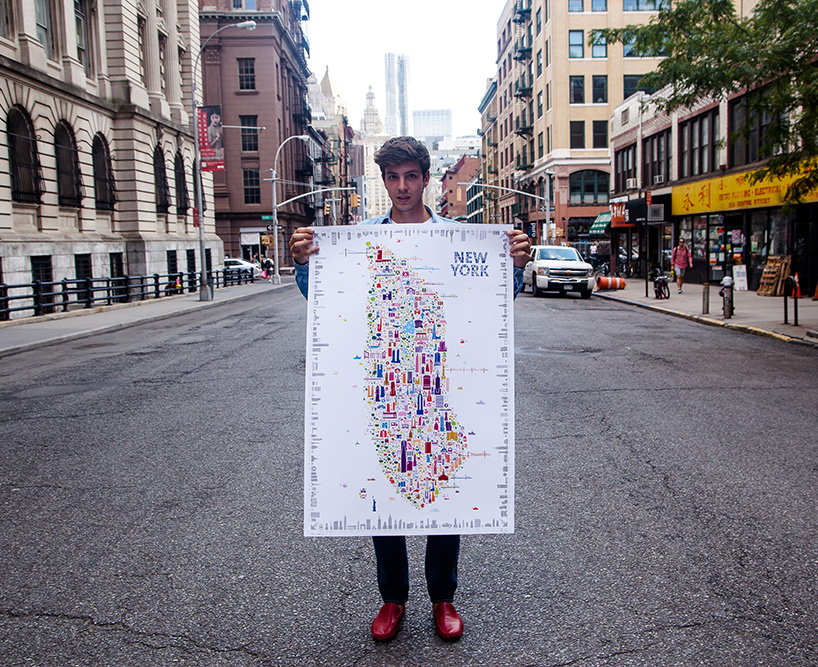 iconic new york poster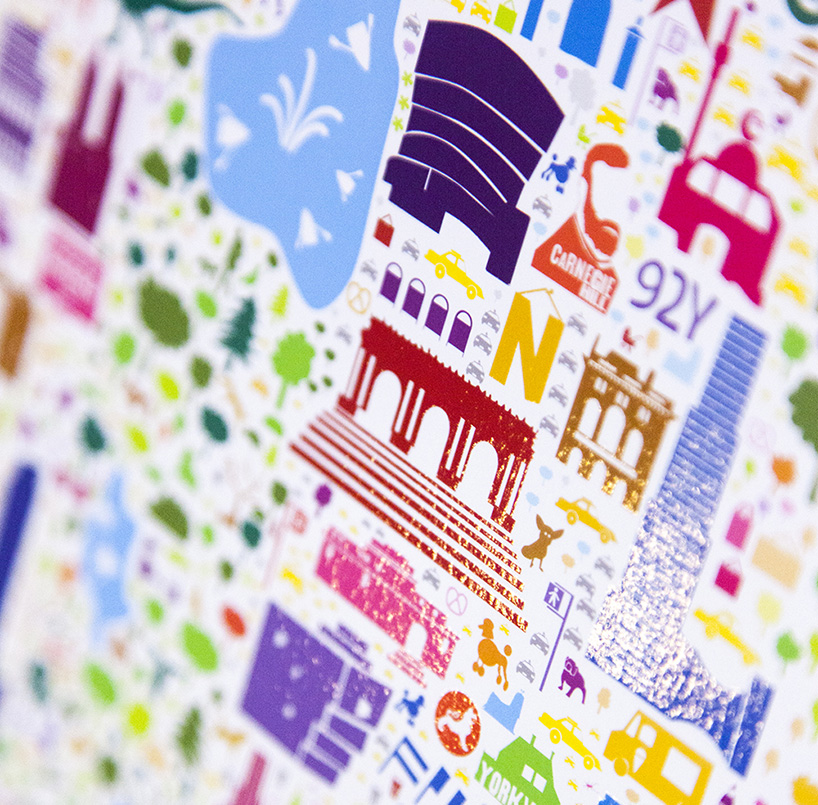 detail of the poster
DB: what is the attraction of designing identities for you?
RE: out of the entire spectrum of design applications, creating a successful identity is one of the most challenging assignments. in one simple graphic composition, the designer must tell a much bigger story including mission, values, and heritage — to name just a few. a mixture of attributes, tangible and intangible, is symbolized in an identity, which, if managed properly, creates value and influence. I'm seduced by this unique challenge.
DB: what mistakes or 'traps' should one avoid when working on an identity system?
RE: don't be lured by the ephemeral charm of trends or fads. true inspiration doesn't come from design annuals or trendy blogs, it comes from a close examination of the problem to be solved. as teacher and philosopher jiddu krishnamurti said, 'if you study the problem, look into it, examine it, understand it, you will find that the answer is in the problem.'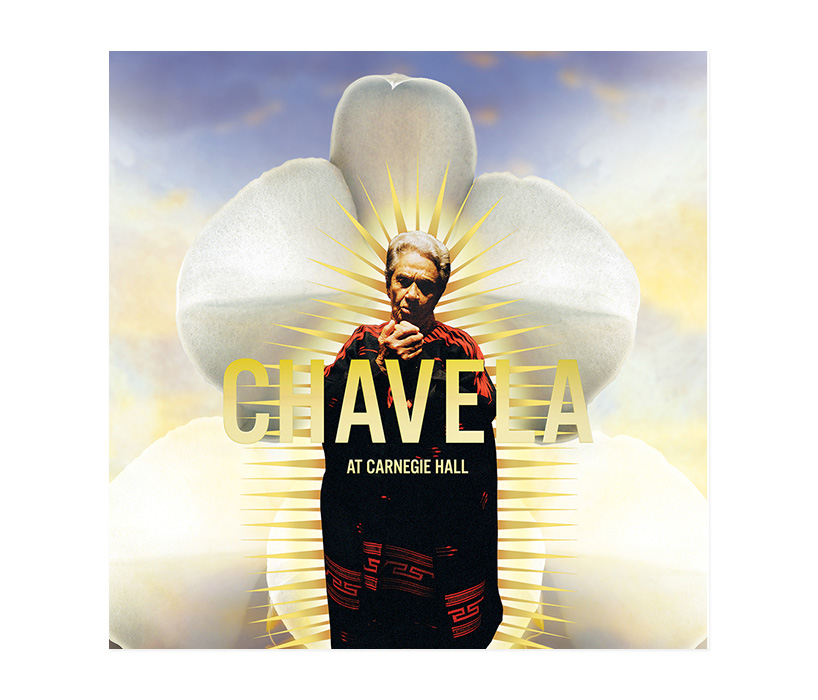 outer packaging for the album 'chavela vargas at carnegie hall'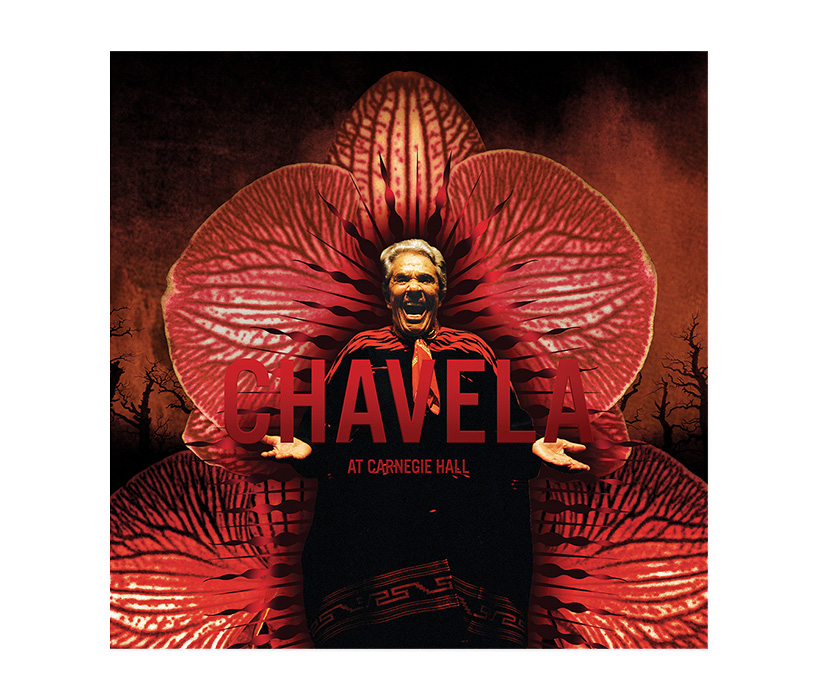 inner packaging for the album 'chavela vargas at carnegie hall'
DB: do you draw often and do you think it's important for a designer to be able to draw?
RE: yes, quite often – although I don't draw anywhere near as much as when I was a kid. for the last 20 years, I've kept sketchbooks where I draw, write, and experiment. my sketchbook acts as a journal, a source and a creative repository.
drawing certainly is a powerful tool but more than being able to draw, what is important for a graphic designer is to be able to articulate their ideas well; visually and verbally. drawing is one tool, but there are many others – use whatever works for you.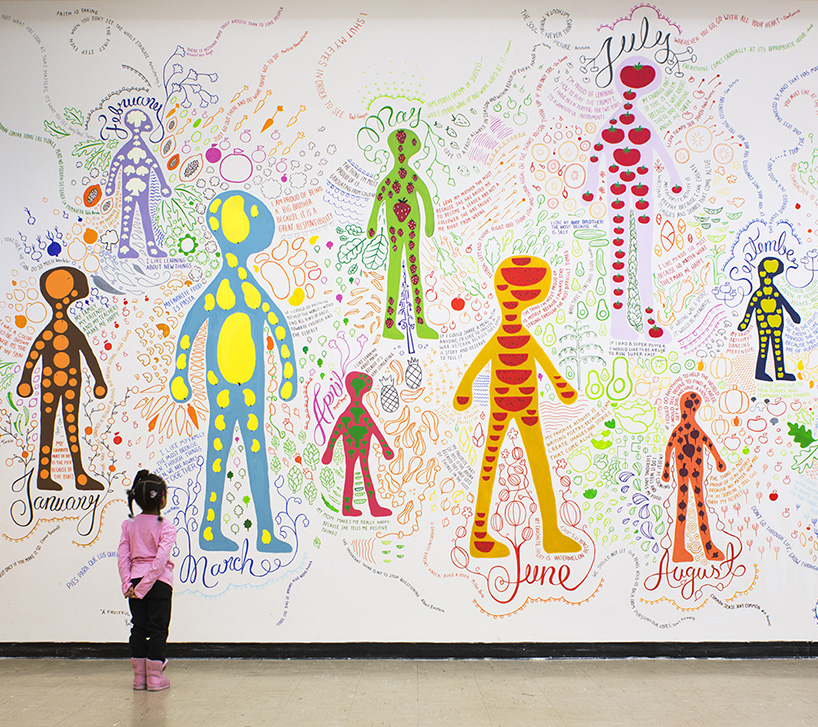 a fruitful life mural – alfalfa studio was approached by see changeNYC, a mayoral and DDC initiative to conceptualize, design and produce a large-scale mural to improve the cafeteria of catherine st. respite center in lower manhattan.
DB: how do you think online design resources have influenced the design?
RE: in a big way for both, good and bad. it's bad when you keep seeing one style over and over again, which hints that everyone is looking at the same blogs or the same award annuals, that I find a bit boring. it's also a pity that fewer and fewer projects have an interesting concept at their core, that there's no real process behind the solution. that said, it's good when you see and learn from the design process of other creative people and are able to connect with them and share your own work easily with others.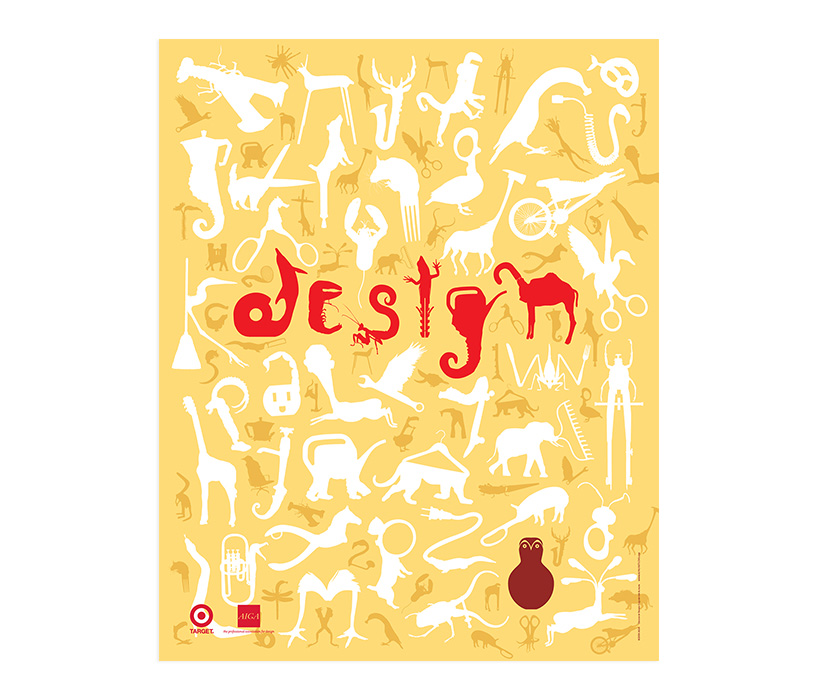 design poster for AIGA, scholastic and target
DB: what are you currently fascinated by and how is it feeding into your work?
RE: for a while now I've been fascinated by outsider art. there is something charmingly human about it. it's fresh, simple, surprising, and beautiful. more than the aesthetics (which I love) it is the approach and attitude of these artists that inspires me. having the courage to listen to yourself, to believe in your inner voice, to know that you are original, unique, and to actually express it.
DB: what's your personal motto?
RE: I believe in karma: what goes around comes around.
a diverse digital database that acts as a valuable guide in gaining insight and information about a product directly from the manufacturer, and serves as a rich reference point in developing a project or scheme.
designboom will always be there for you
milan, new york, beijing, tokyo

,
since 1999