'furniture is often more important in our lives than architecture,' says kengo kuma, as he discusses his long-term collaboration with japanese producer time & style.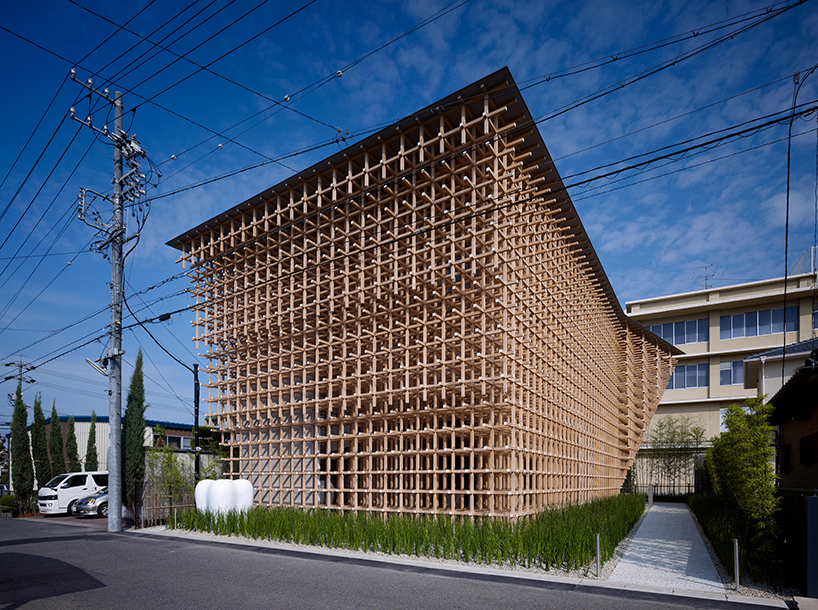 the kengo kuma-designed GC prostho museum research center in kasugai, japan
it's somewhat of a cruel irony that lauded japanese architect kengo kuma's stadium for the tokyo 2020 olympic games was completed in 2019, with generous time to spare (no desperate race to complete here!) – only to be mothballed until next year, due to the postponement of the event.
but all good things come to those who wait. and if anticipation is half the pleasure, then let's enjoy. certainly, with its reference to traditional japanese construction via its timber-slatted cladding and its connection with nature through its emphatic architectural greening, it expresses a kind of slowness, belying the speed of the soon-to-be competing athletes inside.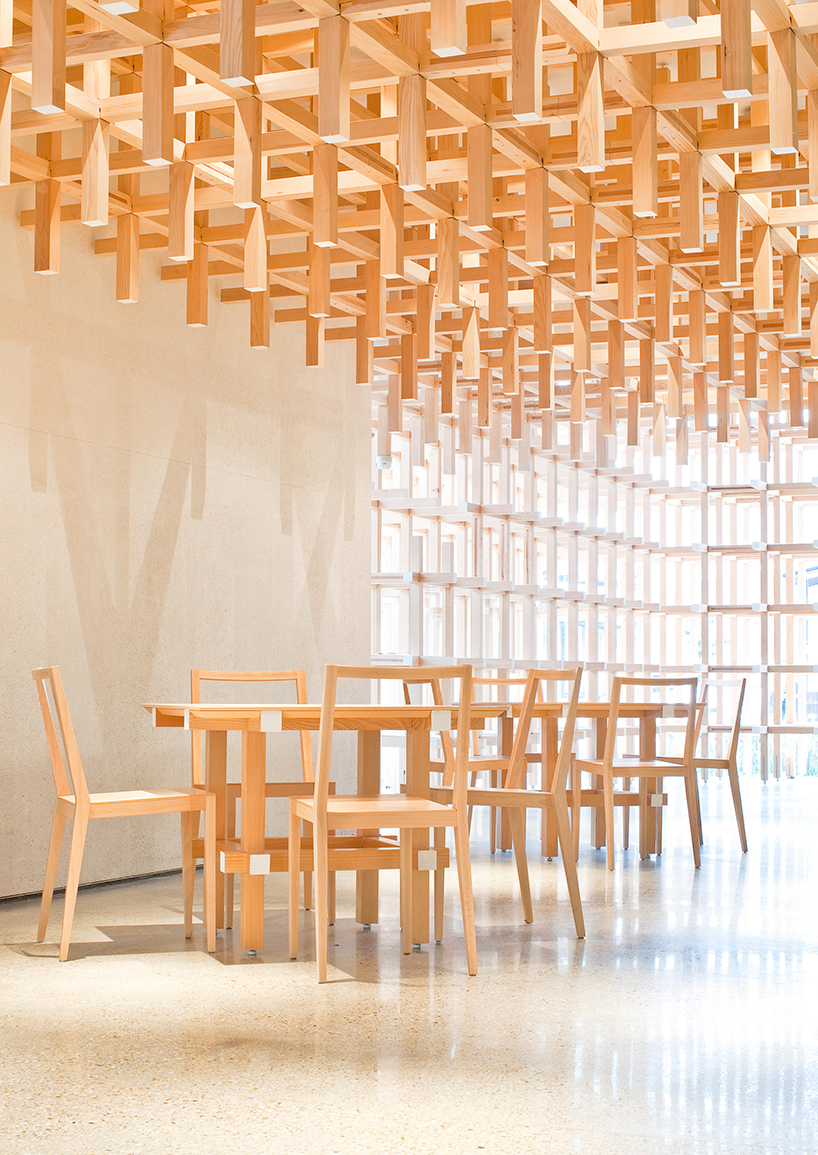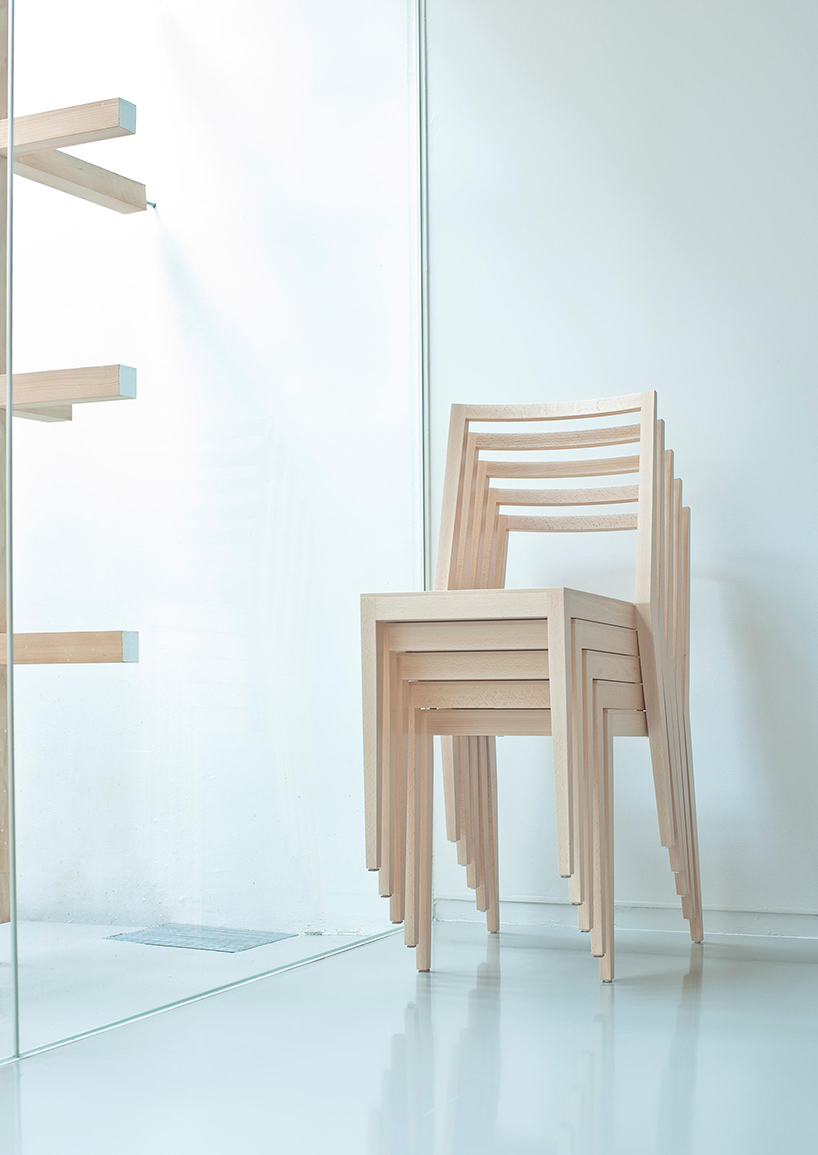 kengo kuma's total vision of a project – where architecture, interior architecture and furniture are located on a continuum – is clearly identifiable in his GC prostho museum research center in kasugai, for which he created the GC side chair
the stadium is just the latest in kengo's celebrated corpus of work – which ranges from residential projects, via office developments, though to such placemaking, regenerative cultural venues as the cité des arts et de la culture in besançon and the V&A museum's new dundee franchise. the common denominator, beyond their use of natural materials and their manipulation of light to achieve a quasi-transparency, is their conception as gesamtkunstwerke.
for kuma, there is little or no demarcation between the disciplines of architecture, interior architecture and interior design, and product design. the furniture that's installed within his projects is more often than not authored by the architect himself, specific to the articulation of those projects' concepts, in terms of both space and storytelling. chairs, tables and sofas become in and of themselves micro-architectural schemes.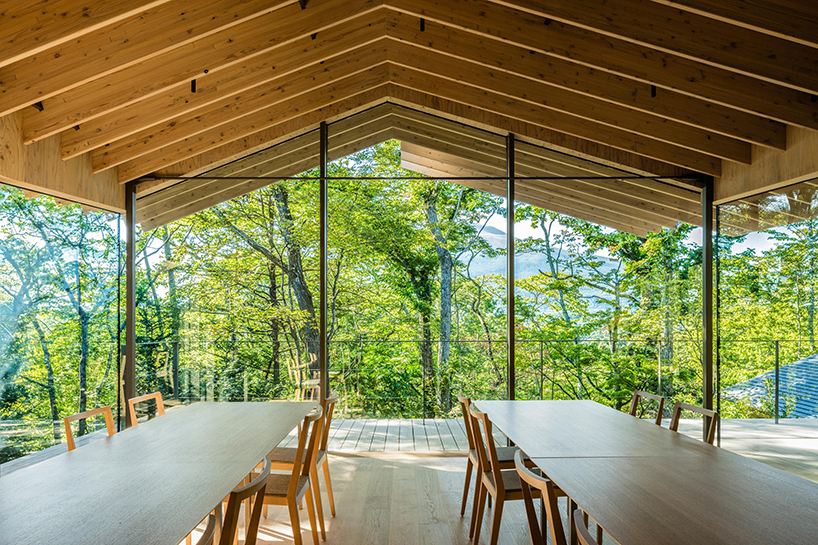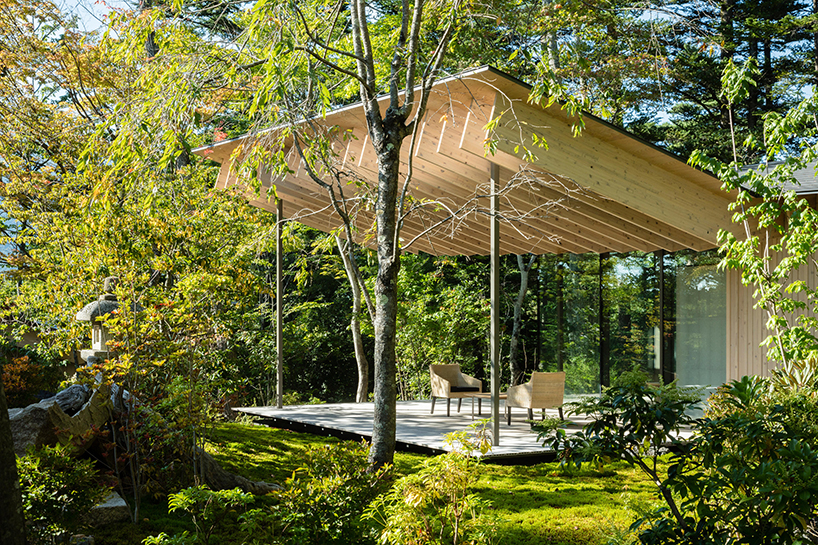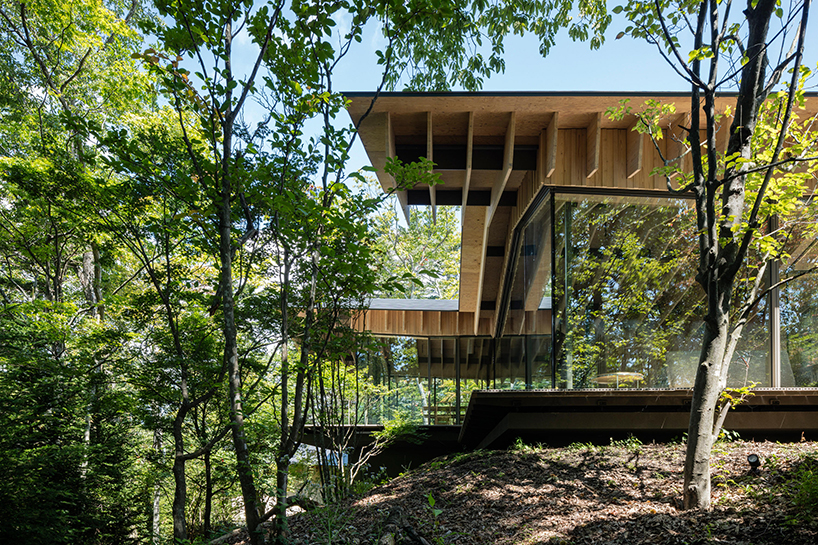 openness and a visual levity are the key characteristics of kuma's roof / birds guesthouse, situated in a forest in japan's nagano prefecture. shown here, the GC side chair
as a long-term collaborator of kuma's, the japanese, craft-focused furniture manufacturer time & style has, for over a decade now, not only produced his bespoke designs, it has also put a number of them into serial production. in a recent piece I wrote about the company – based around a visit to its landmark european showroom in amsterdam – I described the owner and creative director, ryutaro yoshida, as, among other things, an architectural custodian.
add to this a design custodian, for what the brand is doing in bringing kuma's unique designs to market is preserving a less immediately visible part of his creative legacy.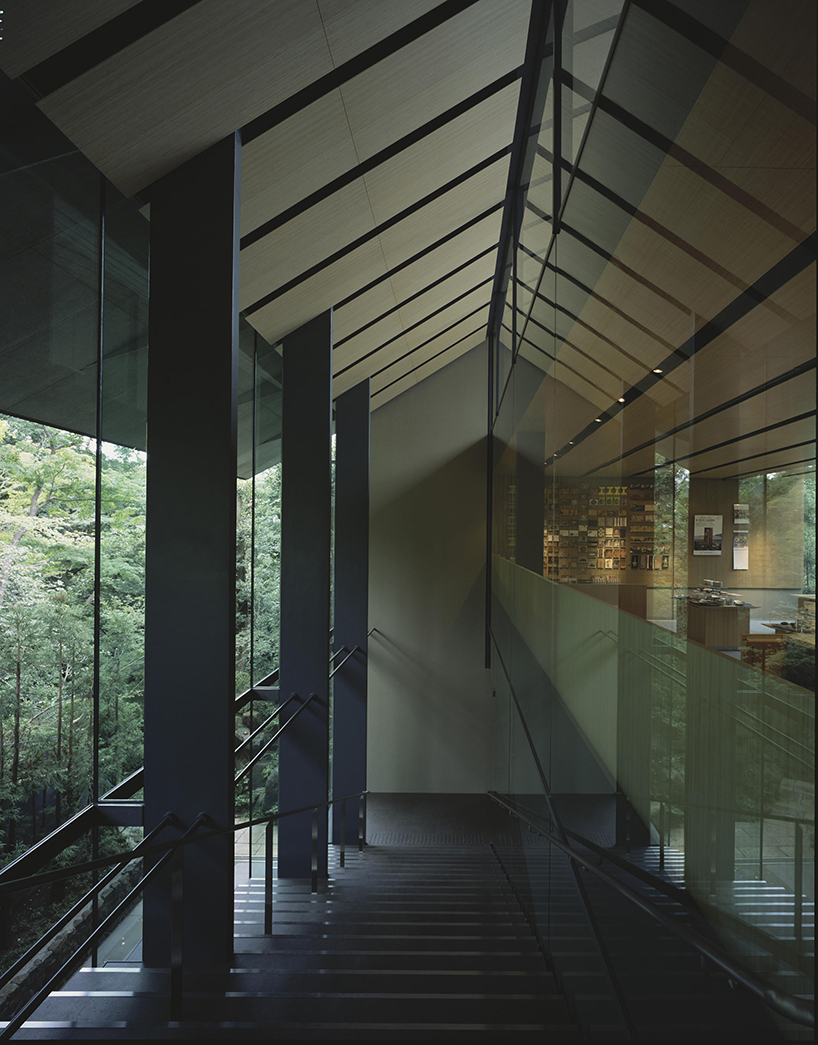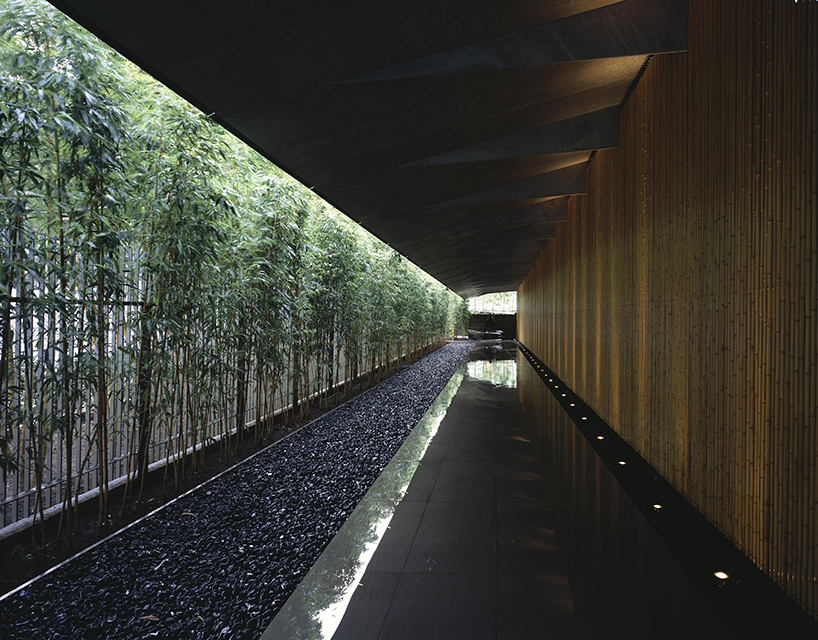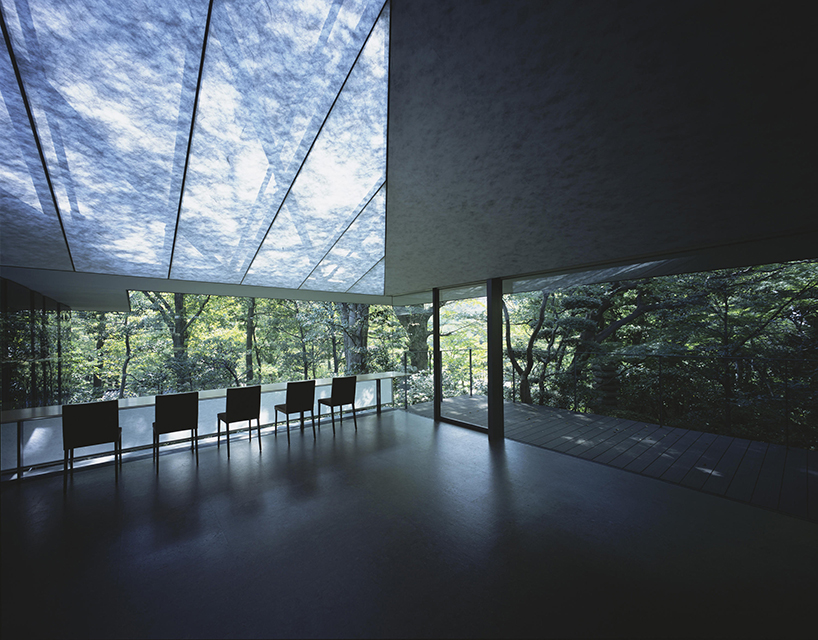 time & style's first collaboration with kuma started in 2009 with his café for tokyo's nezu museum, for which the manufacturer first produced the NC side chair
the partnership with kengo kuma and associates began in 2009, in the form of the NC chair, which was made especially for the nezu café, located in grounds of tokyo's nezu museum. the following year, time & style was commissioned to manufacturer the GC chair for kuma's GC prostho museum research center in kasugai, where it performs a formal and material dialogue with the architect's wooden-puzzle-like interior installation, which ranges across the space.
projects since then include sofas and other elements for a number of projects, including in the healthcare sector – namely the green hospital in tokyo and the narita rehabilitation hospital in narita, on the eastern outskirts of the japanese capital.
despite his busy schedule, I managed to speak with kengo kuma about his ongoing collaboration with time & style, and ask him about the relationship between designing the macro and the micro.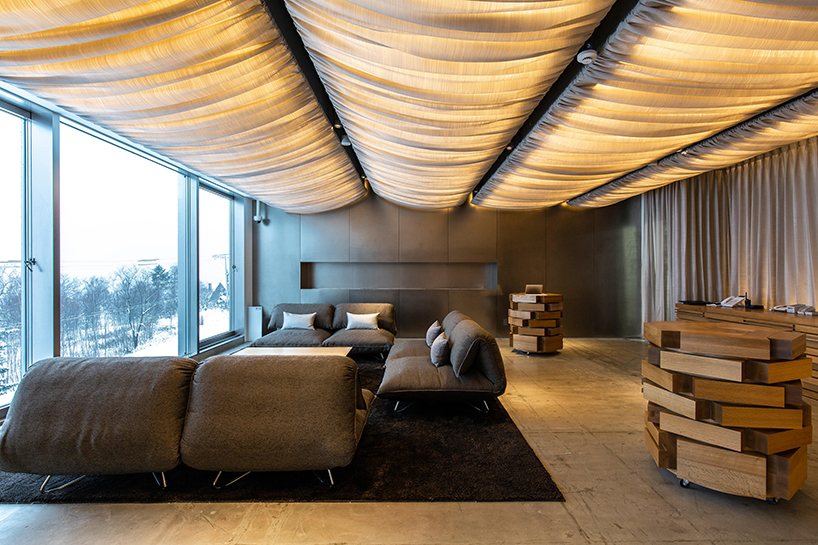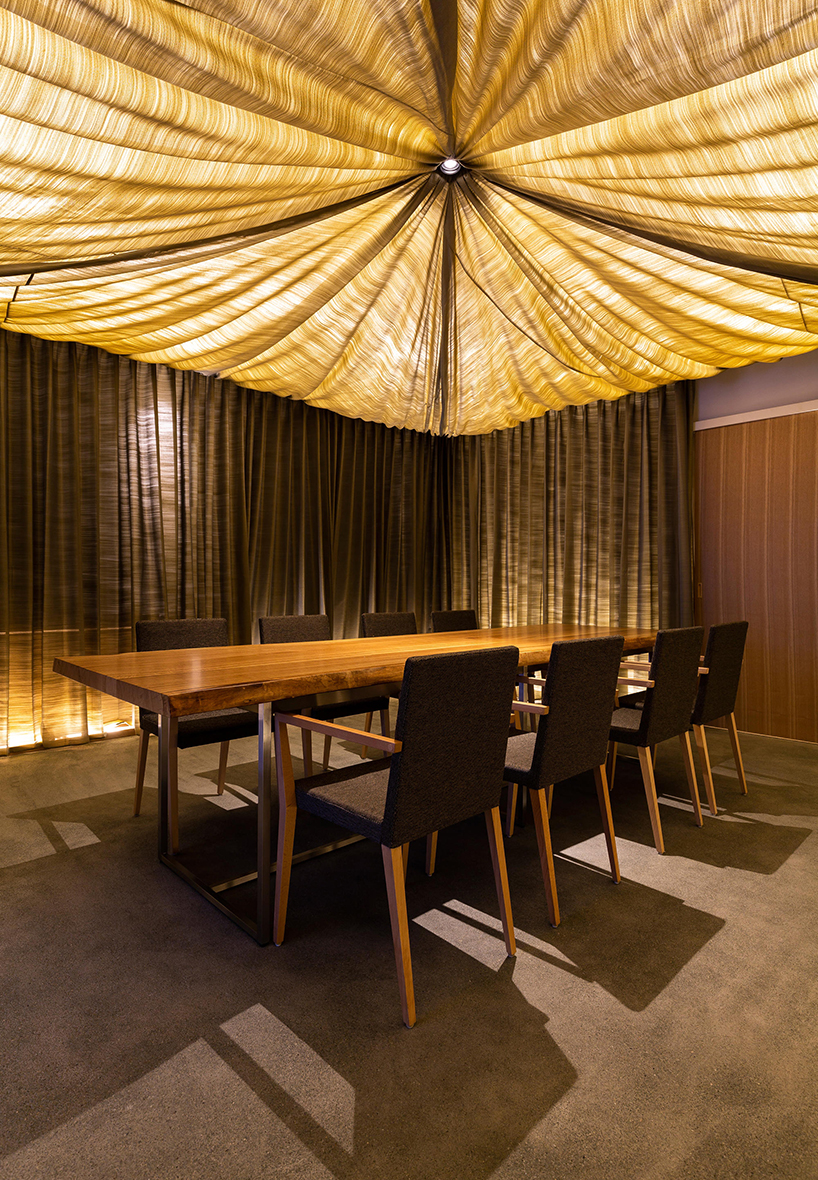 kengo kuma's WE hotel on japan's northern island of hokkaido – with its supertextural surfaces, in particular its ceilings – features his time & style-produced MA sofas
simon keane-cowell (SKC): what motivates you to design your own furniture for your architectural projects?
kengo kuma (KK): I don't think of myself as designing architecture, but designing people's lives. as furniture is close to the human body, it is often more important for our lives than architecture.
SKC: how architecturally active are furniture products for you in terms of the function they perform?
KK: furniture mediates between the human body and space. when furniture is different, the space also looks different and feels different.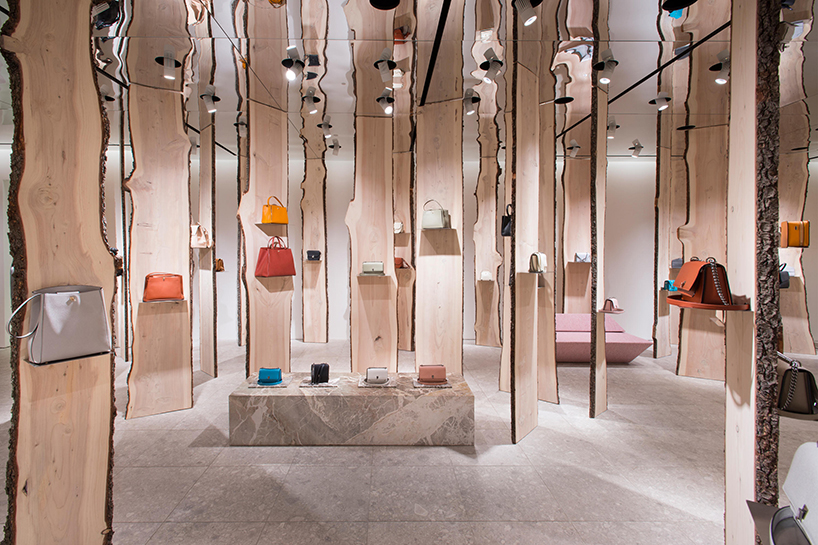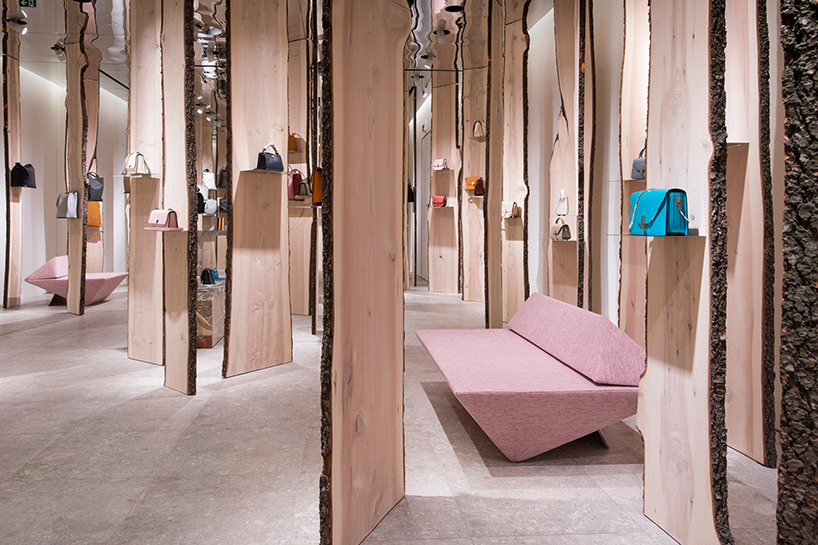 sn immersive installation by kuma at premium-leather-goods brand valextra's milan flagship store – called 'the forest' – sees the inclusion of time & style's KA sofa
SKC: at what point in the process of developing a space do you start to think about the furniture that will be installed in it?
KK: to be honest, I start to design furniture, or to select it, at the final stage of designing the space. it is difficult to set about designing furniture until the image of the space becomes concrete to some extent.
SKC: how do the creative processes of architecture and product design compare?
KK: fundamentally speaking, there is no essential difference between architecture and product design because both are the intermediary between the human body and the world.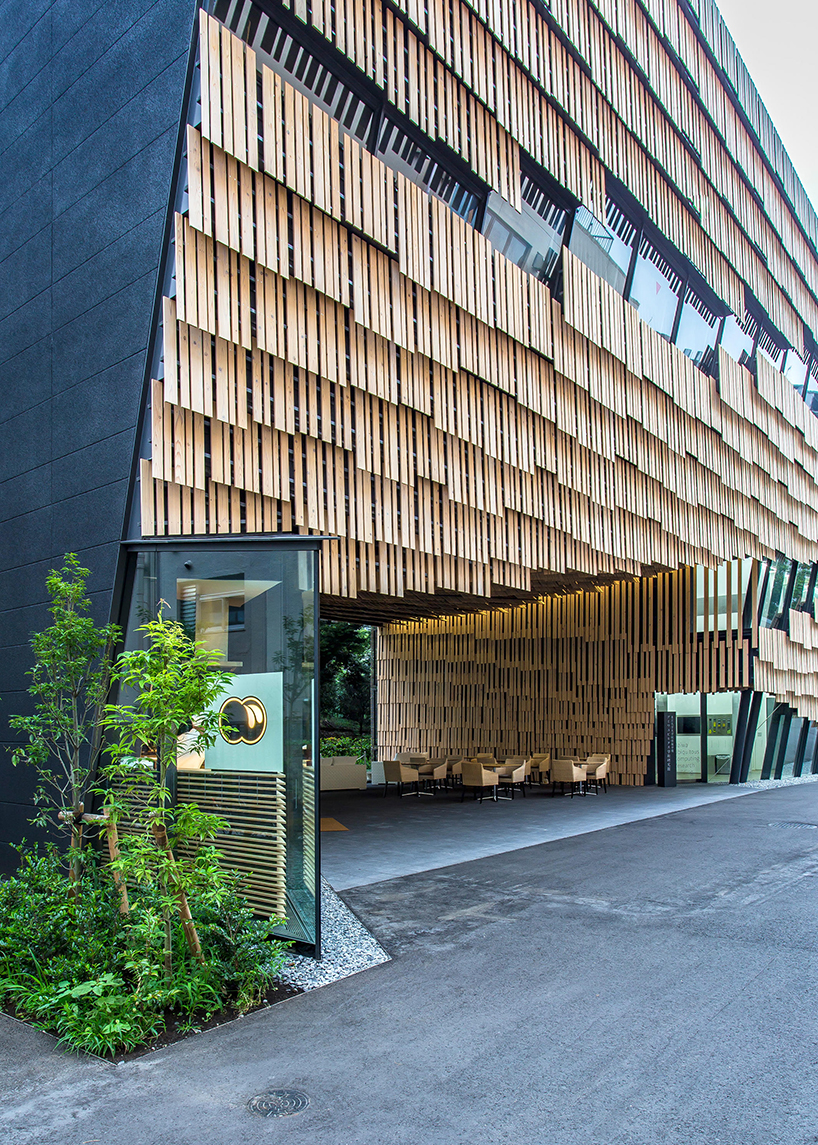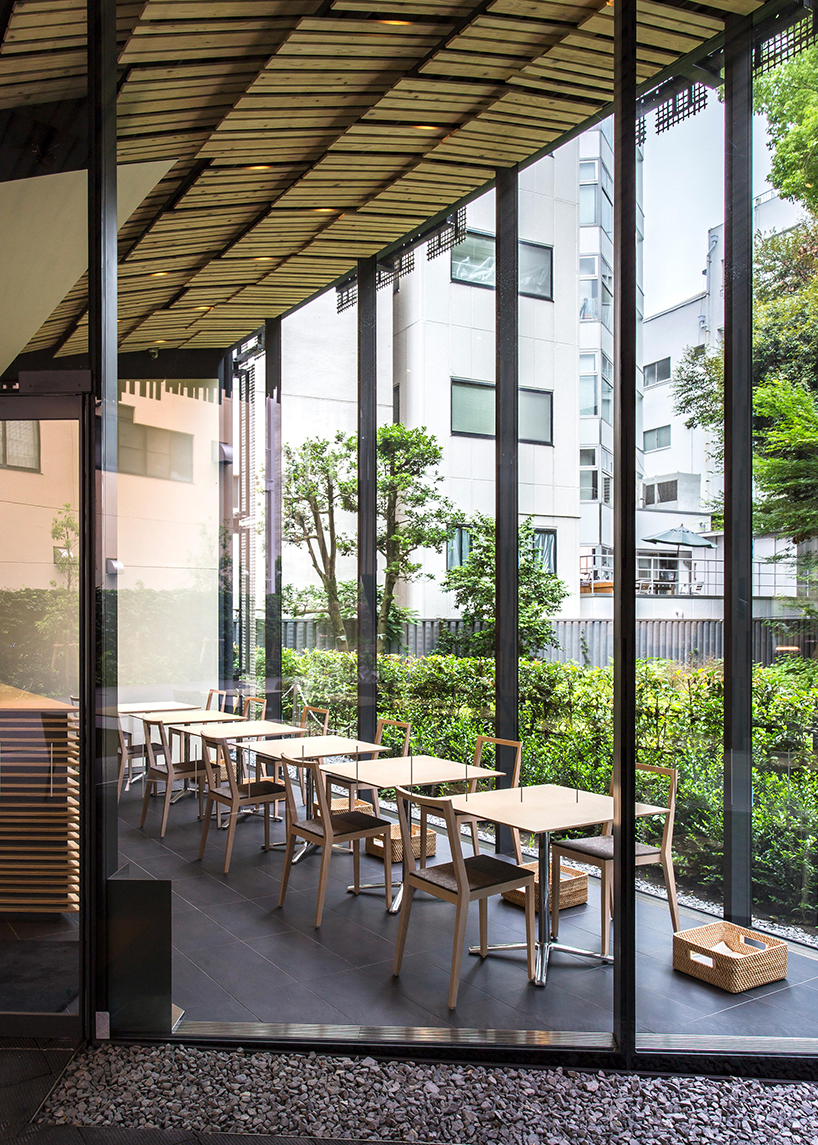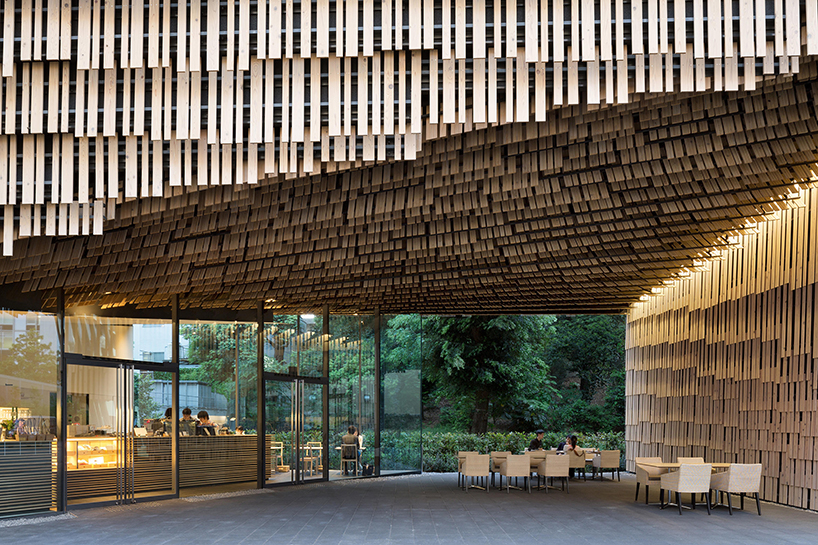 the GC side chair and twain rattan chair, plus a number of custom elements, populate the interior and exterior landscapes of kuma's kuriya-kashi kurogi restaurant on the university of tokyo campus – all manufactured by time & style
SKC: how did your relationship with time & style come about?
KK: I had always been interested in how time & style made products. so, when I was asked to collaborate with them, I said yes immediately.
SKC: what are the most important things you learned about your own practice through your collaboration with time & style?
KK: I learned the fun of designing furniture carefully, taking time. since we are both perfectionists, we take time and make lots of samples to try to find the final form. in some cases, it may even take longer than architectural design.
guest feature by simon keane-cowell / architonic
jun 29, 2020
jun 29, 2020
jun 23, 2020
jun 23, 2020
jun 08, 2020
jun 08, 2020
jun 08, 2020
jun 08, 2020
may 27, 2020
may 27, 2020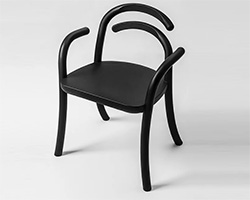 may 25, 2020
may 25, 2020
jul 06, 2020
jul 06, 2020
jun 10, 2020
jun 10, 2020
jun 08, 2020
jun 08, 2020
a diverse digital database that acts as a valuable guide in gaining insight and information about a product directly from the manufacturer, and serves as a rich reference point in developing a project or scheme.