li edelkoort is one of the world's most famous trend forecasters. she travels the world studying socio-cultural themes and shares her findings across diverse industries, including fashion, textiles, interiors, cars, cosmetics, retail and food. now, an exhibition in collaboration with carpenters workshop gallery's london venue is highlighting young talent gathered from europe's best design schools. edelkoort has surveyed the work of more than 50 academies' recent graduates to formulate a selection of ideas and interpretations, looking at how 'a fresh generation of designers are investigating their identity and their roots.'
designboom spoke with edelkoort about the criteria for the selection, what visitors can expect to see in the show, and the biggest themes she's seen emerge from young creatives this year.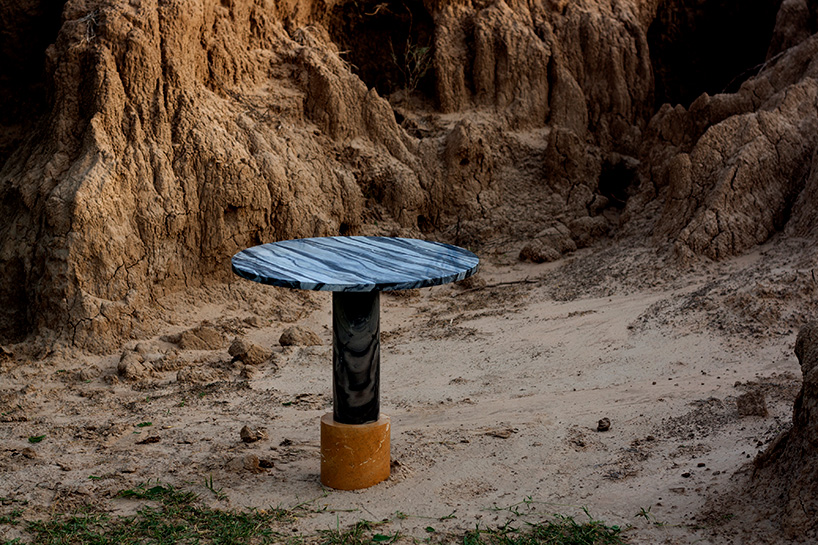 priyanka sharma X dushyant bansal | raw material (2016) (also main image)
'the graduate(s)' — presented at carpenters workshop gallery from september 4 – 23, 2017 as part of london design week — unveils works from students at ECAL, royal college of art, école nationale supérieure des arts décoratifs, royal danish design academy, LUCA school of arts and design academy eindhoven. the exhibition seeks to offer a platform for graduates to promote and start producing their work, with edelkoort's selections highlighting how the young talents have created 'hybrids between technology and touch, innovating materials, forging form and conceptualizing rituals for a humbler lifestyle fit for our ever-evolving times.'

thomas ballouhey | ways of altering (2016)
designboom (DB): can you talk about your criteria for selection? what did you look for in these young artists?
li edelkoort (LE): as a forecaster, naturally I've always had a talent for singling out talent early on, ever since the days that I ran an art salon from my apartment in paris in the 1980s. as chairwoman of the design academy eindhoven, I discerned many talented graduates, and it is always clear which individuals show the most promise. they have the capacity to develop a strong idea and translate it into a powerful 3-dimensional form, but also express a very singular way of thinking; conceptual power is most important.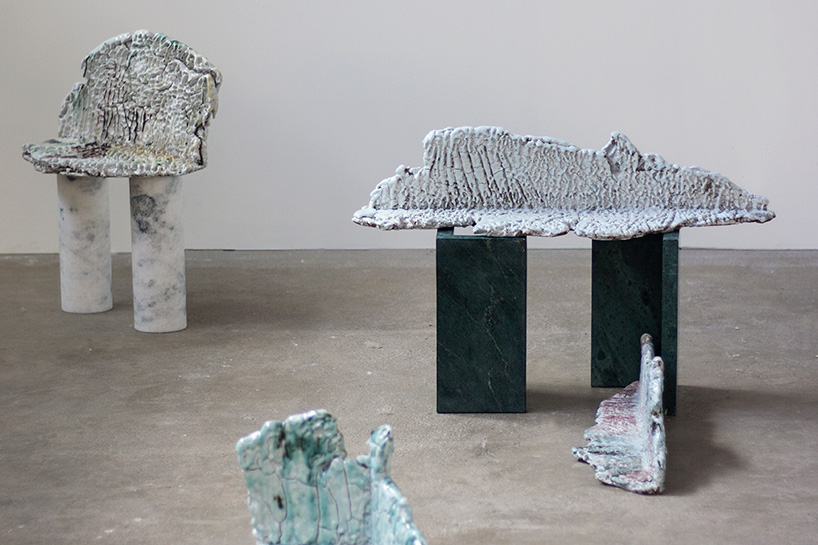 priyanka sharma | another land (2017)
LE (continued): for carpenters workshop gallery, we looked for courageous graduates who took risks by investigating an innovative design language, one that was process focused so it could fit into the gallery's material-based mindset and tradition. the furniture and objects had to be autonomous since we were searching for unique pieces that verged on the frontiers of art. in essence, philip fimmano and myself were looking for potential designers who could possibly develop new work with carpenters in the future.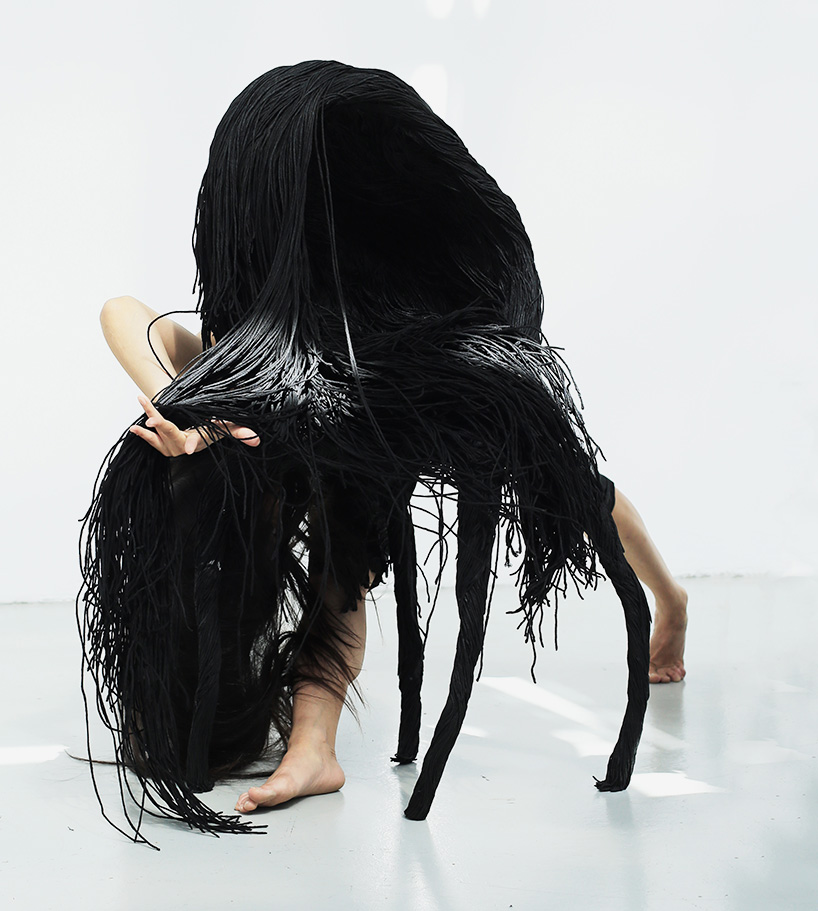 aurelie hoegy | dancers (2015-2016)
DB: what connects the various artists' works? is there a common thread in the projects or curation?
LE: enduring the worst financial crisis in decades, worried by ecological and humanitarian concerns and aware of a world that's in transition, the graduates live at a time of dismay and disgust, which makes young people want to conceive new systems and propose another way of doing things. works and processes that are conscious, honest and sustainable, often critical of consumption and marketing. their work honors the presence of the maker, often bridging technology with the handmade, creating new hybrids. they form part of a generation that is inspired by fragmentation and animism.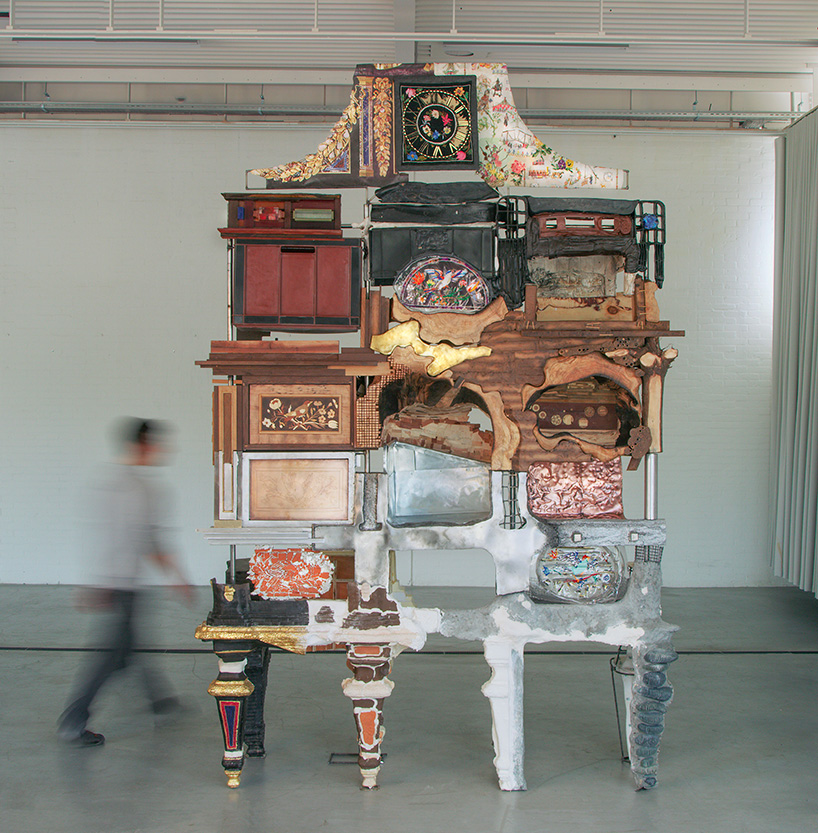 kostas lambridis | the elemental cabinet (2017) | photo by robert anderiesen
DB: what about these young talents stood out to you?
LE: early on, it became clear that this group of graduates is interested in defining a new design language, an organic approach that is intimate, tactile and emotional. creating fragments rather than furniture, making contemporary artifacts rather than functional objects alone. they follow their intuition, respect and venerate natural materials and embed their pieces with truth and merit.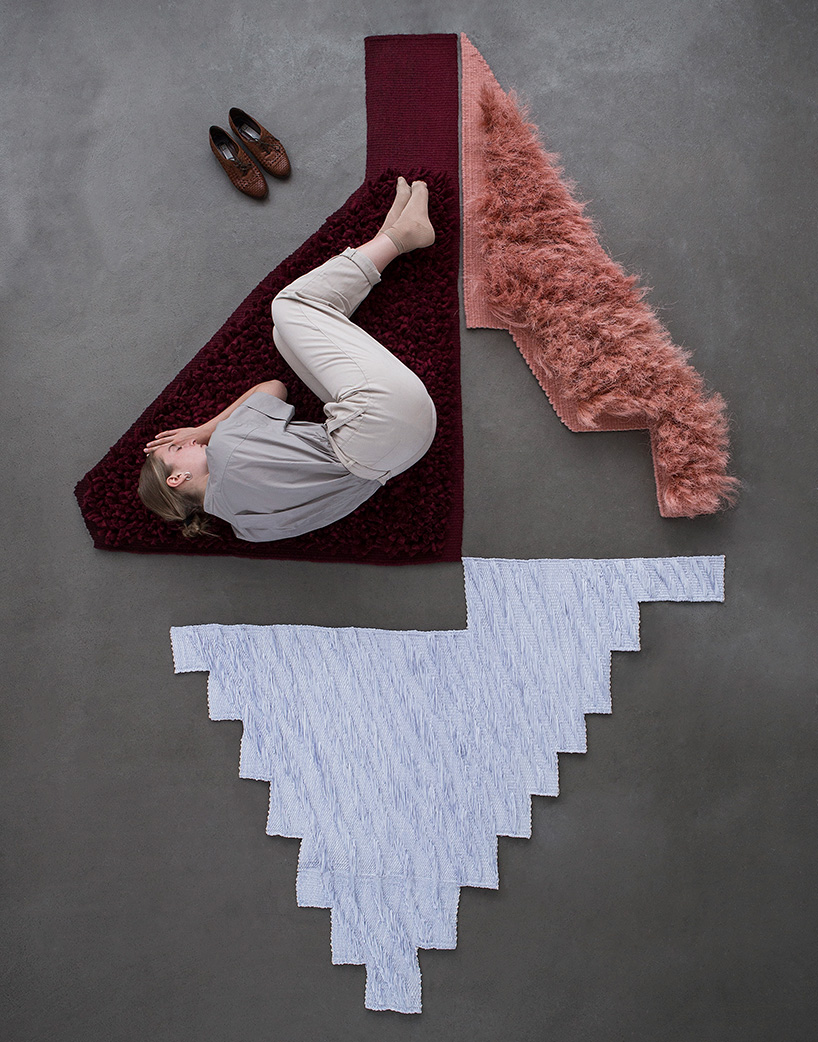 sofie genz | touch (2016) | photo by maja karen hansen
DB: how difficult was it to narrow down the selection from such a large body of student work?
LE: we delved into the various departments of over fifty european design schools. it was challenging because many students today are not concerned with creating autonomous works, preferring to propose solutions and systems for mending society. but after a while it became evident that the strongest students had taken on a more archaic approach. from there we started to formulate a selection driven by archaeology.

bram vanderbeke | extruded expressions (2016) | photo by ronald smits
DB: what can we expect to see in the show? do you have pieces you are particularly drawn to?
LE: the fifteen graduates come from different backgrounds but they each share a love for process-driven ideas, working with natural ingredients. visitors will be blown away by the sculptural presence of a colossal cabinet by kostas lambridis that hardly fits into the gallery space, but they'll also encounter poetry in more discrete pieces like the fragrance tools of julie de mol. ritual is addressed by a group of chairs that come to life like wild beasts, and nomadic living has inspired several designers to improvise objects that scatter around the home. we didn't forget about textiles and I'm pleased we're showing two beautifully woven floor installations. there's also an amazing chandelier made from cow intestines, curling like worms over a neon tube!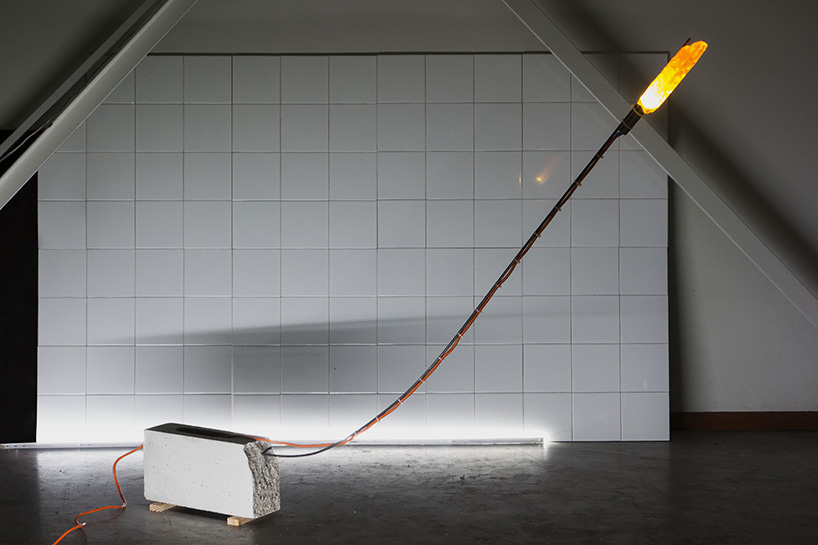 martin laforet | the transition of the mould (2015)
DB: in general, what have been the biggest themes you've seen emerge from young creatives this year?
LE: the need to engage with our times by creating authentic and tactile objects that speak to our conscious. this is a movement that cares about the planet and the human condition, far from the clutches of greed and marketing. it reads like an antidote to bigotry, ignorance and hate. their utopian spirit indicates there's hope for the future.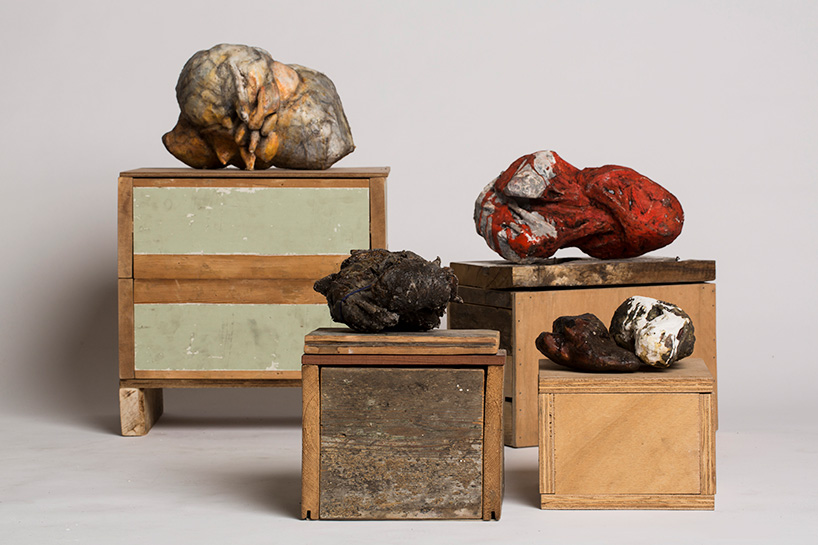 merel van de casteele | flock (2017)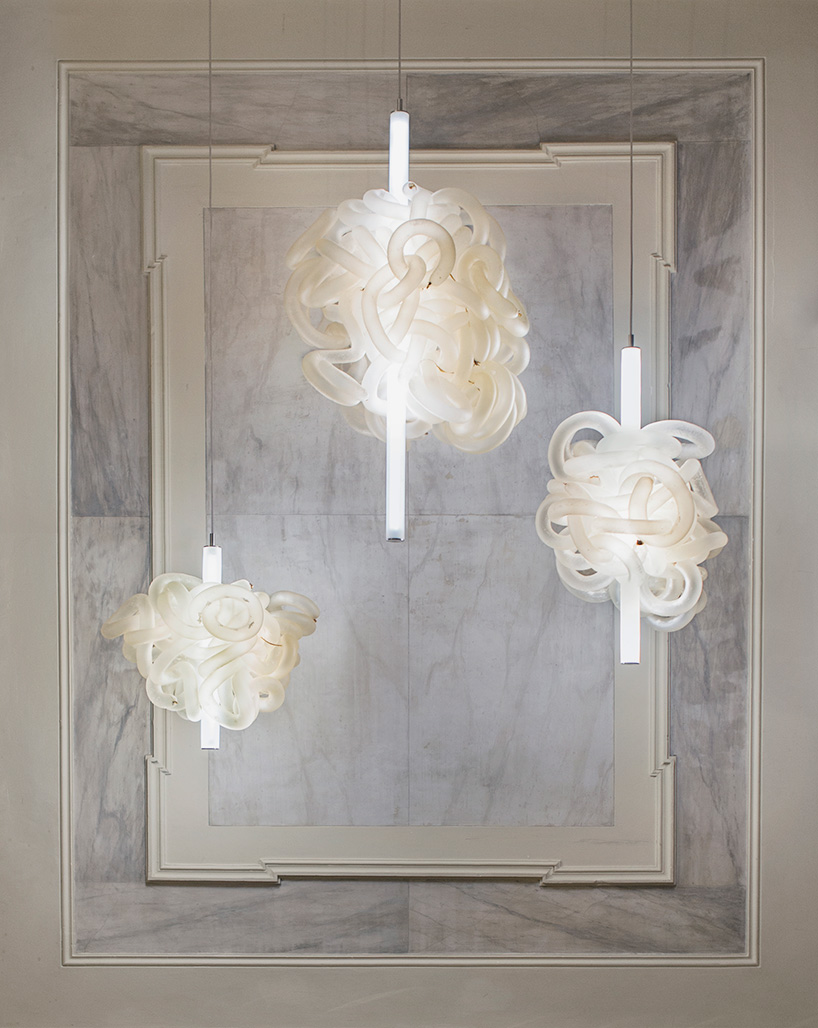 kathrine barbro bendixen | inside out (2016) | photo by mathias kruse jørgensen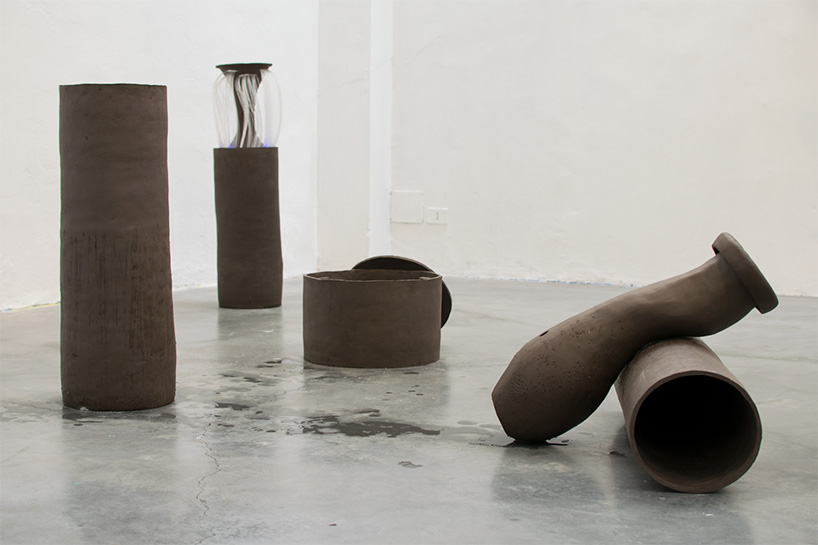 carlo lorenzetti | omnipotence of thought (2016)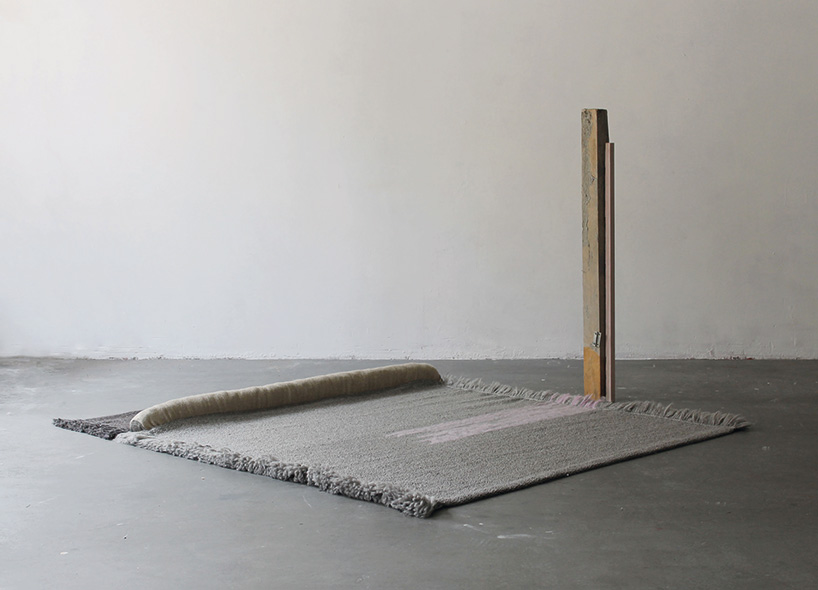 bram van breda | a small revolt (2016)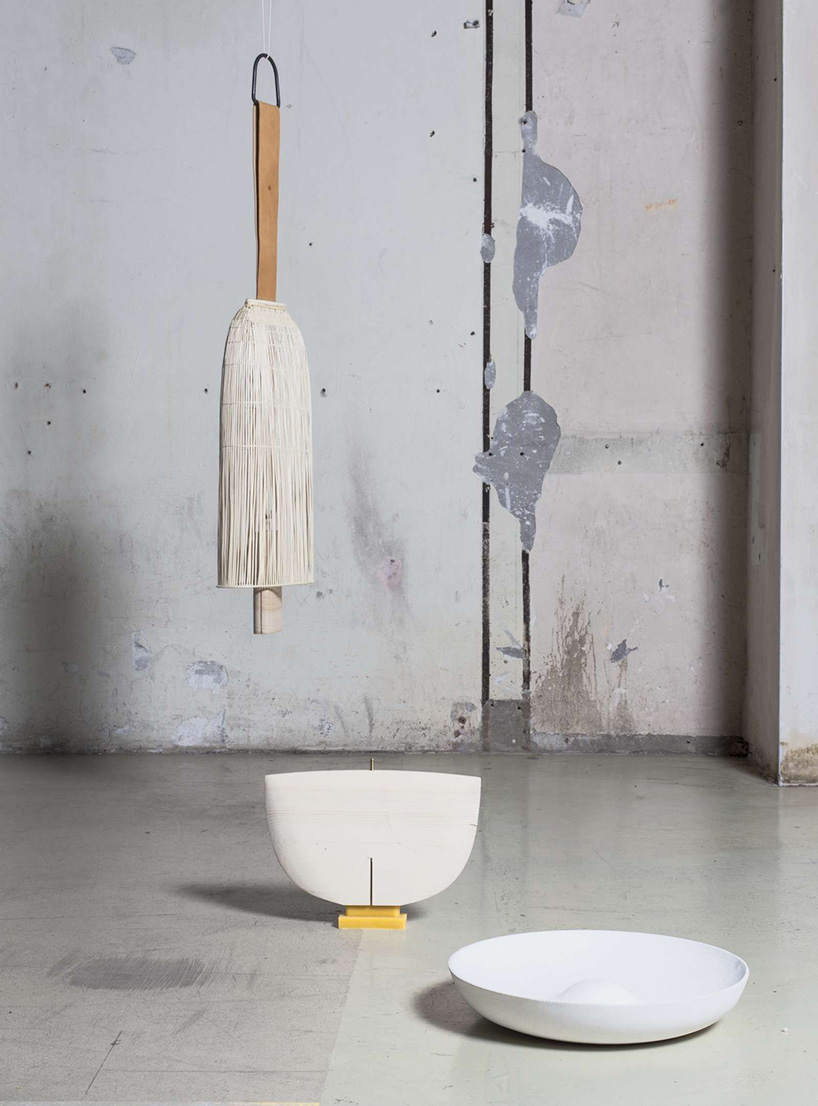 julie de mol | raw essence (2014) | photo by lisa klappe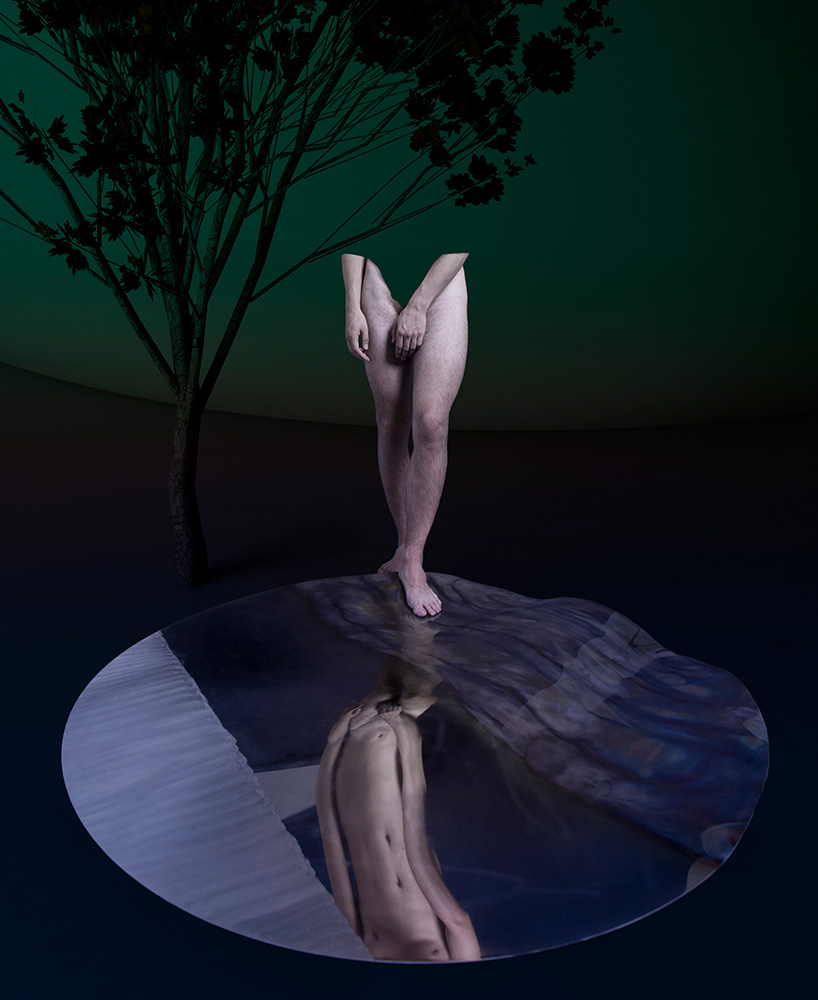 anton hendrik denys | selfreflect (2016) | photo by anouk van kalmthou
Save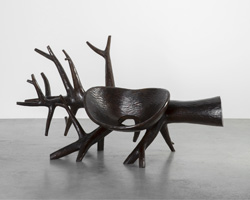 jun 24, 2020
jun 24, 2020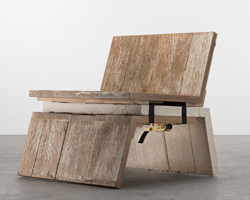 jan 30, 2020
jan 30, 2020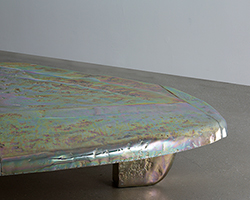 oct 18, 2019
oct 18, 2019
oct 15, 2019
oct 15, 2019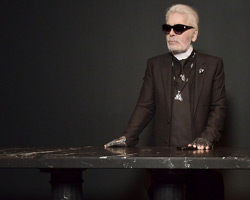 sep 21, 2019
sep 21, 2019
may 07, 2019
may 07, 2019
jul 12, 2013
jul 12, 2013
may 16, 2013
may 16, 2013
apr 29, 2011
apr 29, 2011
a diverse digital database that acts as a valuable guide in gaining insight and information about a product directly from the manufacturer, and serves as a rich reference point in developing a project or scheme.