interview with pontus wahlgren, design director at IDEO san francisco
all images image courtesy IDEO
somewhere on your vanity, among the candy-colored bottles and emery boards, there's one tool that's awkward and clumsy to use: the cap that serves as the stubby handle for your nail polish brush. julep, a fast-growing beauty brand, noticed this problem hidden in plain sight. to improve the nail-polishing experience, pontus wahlgren one of the design directors at IDEO in san francisco and julep examined the polishing angle and looked for different design references in a variety of tools – ranging from a vegetable scrub brush to a calligrapher's pen. after the workbenches were covered with countless wands, the designers set up pop-up nail salons in ideo's offices and invited julep subscribers. the result was the plié, an ambidextrous tool for easy DIY manicures.
in an exclusive interview below, designboom talks to pontus wahlgren about his history at IDEO, some of his career highlights, and a gives us some insight on the julep project:
designboom (DB): please could you tell us a bit about your background and how you came to work at IDEO?
pontus wahlgren (PW): I've lived and studied around the world and was naturally drawn to IDEO's international presence. born in sweden and raised in tokyo, geneva, and stockholm. I had the great privilege of studying art in paris, industrial design at art center, and completing post graduate work in stockholm. after my internship at IDEO san francisco, I was invited to join the tokyo studio, which at the time, was led by naoto fukasawa—my first real mentor. he showed me the importance of simplicity with meaning and that good design should always have a great story.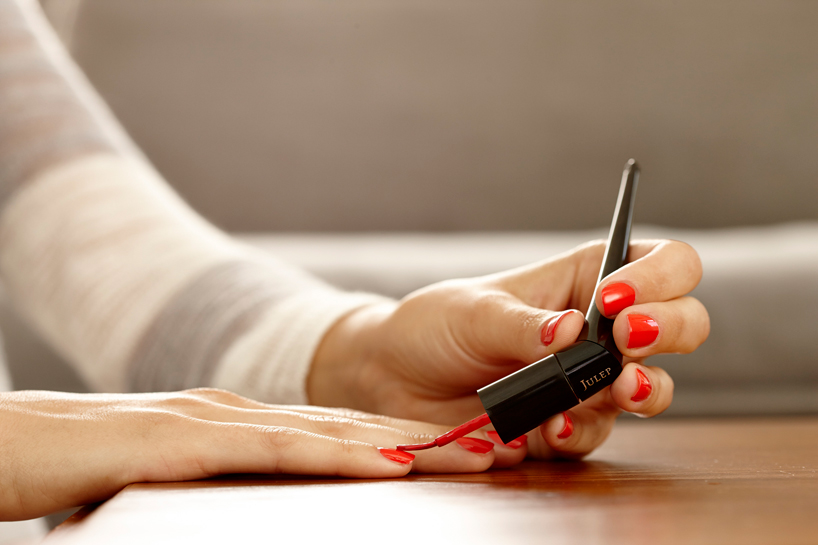 DB: how did your previous work prepare you for what you do now?
PW: working amongst the diverse cultures of IDEO's san francisco, london, tokyo, and palo alto studios showed me the ropes early in my career in a way that I couldn't have experienced if I had stayed in one place. I started with pure tactical industrial design projects in silicon valley, learned from a great mentor in tokyo, and came to understand the value of brand experience work in london. tangibility, no matter the place or the challenge, is always the thread that connects my work. I was a jury member for INDEX in copenhagen for many years. their mantra, 'design to improve life,' is a principle that defines what I see as my responsibility as a designer.
DB: what have you enjoyed the most since you started at IDEO?
PW: after all these years, I still can't predict what the next project might be. the challenges have become increasingly diverse and more interesting every year as business leaders continue to see what can be solved through design. one year I might be designing Italian eyewear and televisions for a chinese brand, and the next a health startup in central africa. you can imagine some of the situations I've found myself in—on a factory floor at the foot of the italian alps learning about cellulose plastics to the living room of a shanghai family's home asking about their next TV purchase. I'd also like to to add that it's always a pleasure to work with the smart and talented people that work at IDEO in such an open and generous work environment.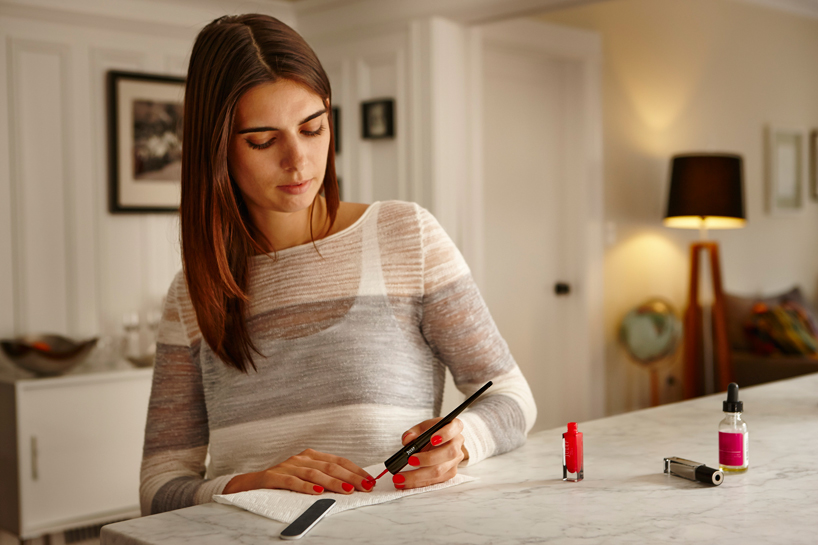 DB: how do you think your work has changed from early in your career until now?
PW: over the past few years, I've developed a design point of view I call millimeter to kilometer (mm—km). this is the idea that everything in design from the smallest details to the biggest picture matters and should be thoughtfully considered. I've always been obsessed with detail, down to the millimeter, focusing closely on my craft. as I grew, I learned from my peers and broadened my horizons and skill set. working at the intersection of various disciplines and learning to see beyond industrial design has made me stronger. if you pull back the camera and add manufacturing, the client's business, and what it takes to get a product shipped, launched, and into people's hands…you're left with a bird's-eye view or the kilometer perspective of what influences design. I toggle between these two extremes designing for both mm and km at once.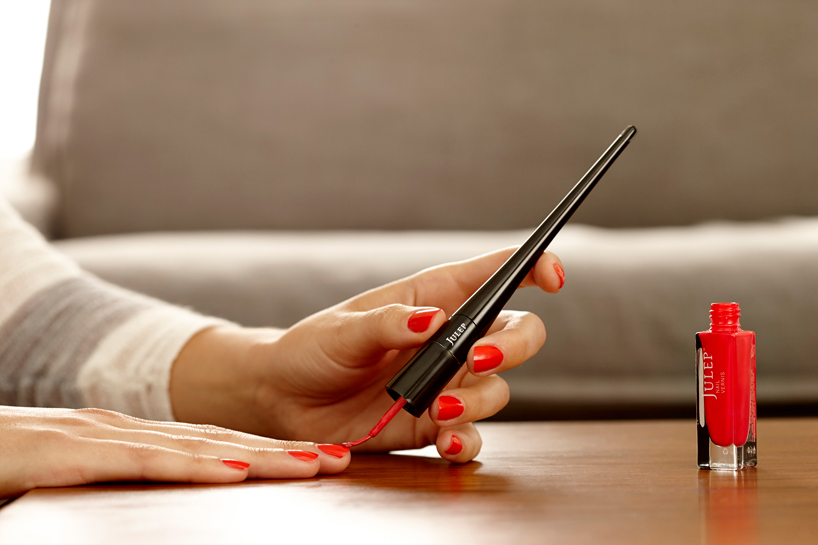 DB: innovation is a term used quite broadly these days – what does it mean to you?
PW: innovation is more than creating incremental change to an existing product and experience. just because something is new or different, doesn't mean it's innovative—that's not enough, it goes further. innovation is about making the most of available resources, working within all of the constraints, and bringing something extraordinary and new to the world that improves life.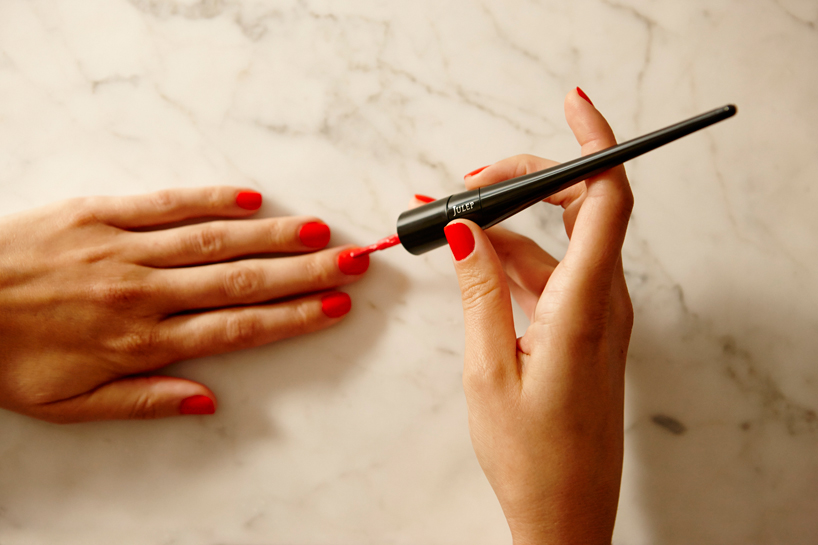 DB: what 'rules of thumb' would you give to young designers who want to work in design?
PW: if you are going to pursue a career in design, then you'll likely have to balance these tensions:
– optimism with realism
– observing with interpreting
– purpose with compromise
– humility with confidence
– and the ability to adapt while remaining true to yourself
video courtesy julep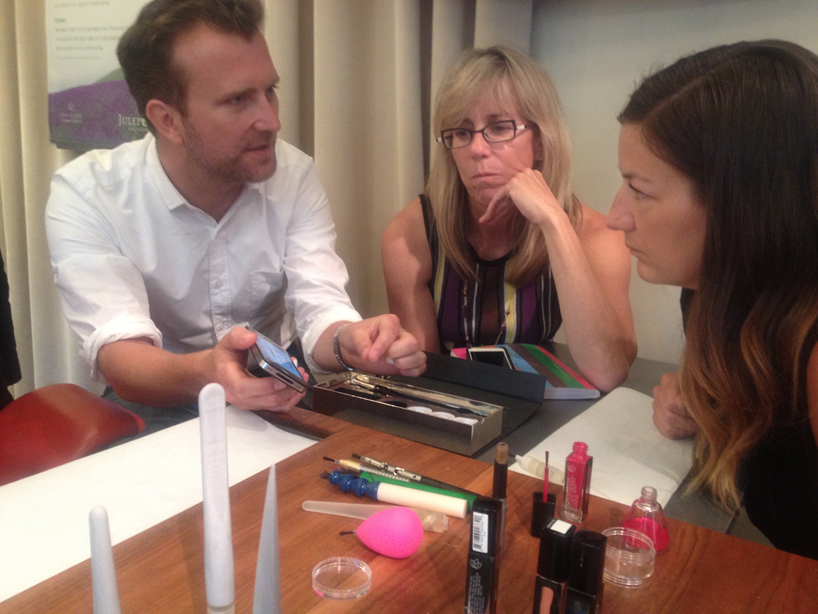 DB: what's been your most satisfying project to date?
PW: it's hard to pick a favorite. the most satisfying kind of project is one where you can collaborate closely with your client, every step of the way, to bring something from concept to launch together efficiently. those are the best.
a few that stick out in my memory include working with the tetra pak design team in sweden. we defined future food packaging for billions of people where tiny shape tweaks made a huge impact. another highlight was working with persol to redefine a historic brand in order to uncover its future potential. and finally, it was pretty incredible to collaborate with P&G to see millions of swiffer products roll off the production line and into people's homes for daily use. most recently I worked with the very inspiring beauty startup, julep, to design a nail polish tool called the plié wand. one of our first meetings was held in our workshop in palo alto. imagine a group of men and women surrounded by machine tools painting their nails and discussing the difficulties of at-home manicures. it was pretty hilarious. we came to a great concept quickly and designed, engineered, tested, iterated, a final product all the way through to manufacturing and launch. this project was so fun that it never actually felt like work.
DB: could you tell us a bit more about the julep project?
PW: jane park, the CEO of julep, wanted to redesign the at-home manicure and develop a tool for women that would make painting nails less frustrating. the main issue? painting with the non-dominant hand. inspired by the calligraphy brush, we created over 230 prototypes until we landed on a simple solution to what turned out to be a complex problem. half way up the plié wand is a slanted part line that allows the stem to swivel to a 35 degree angle. this twists the plié wand to an optimal ergonomic position giving women the flexibility to paint with both their dominant and nondominant hands. visually, the wand is an elegant marriage of engineering and design, but what's not apparent is that behind the part lines is a hidden complexity. we worked hard to nail the exact resistance and sound needed to make the wand solid and high quality. and in addition to the swivel, there's an engineered system that allows women to magnetically swap out polish colors, brush styles, and a dotting tool for nail art.
it took a lot of effort to create something so simple. in the end jane park said, 'imagine if you'd spent your whole life writing with a pen cap, and then someone handed you a full-size pen. that's what it feels like to polish with the plié wand.' I love that and my hope is that the tool can be used just like any other craftsman's or artist's tool, an extension of the mind allowing women to focus on painting their nails, and not on the tool itself.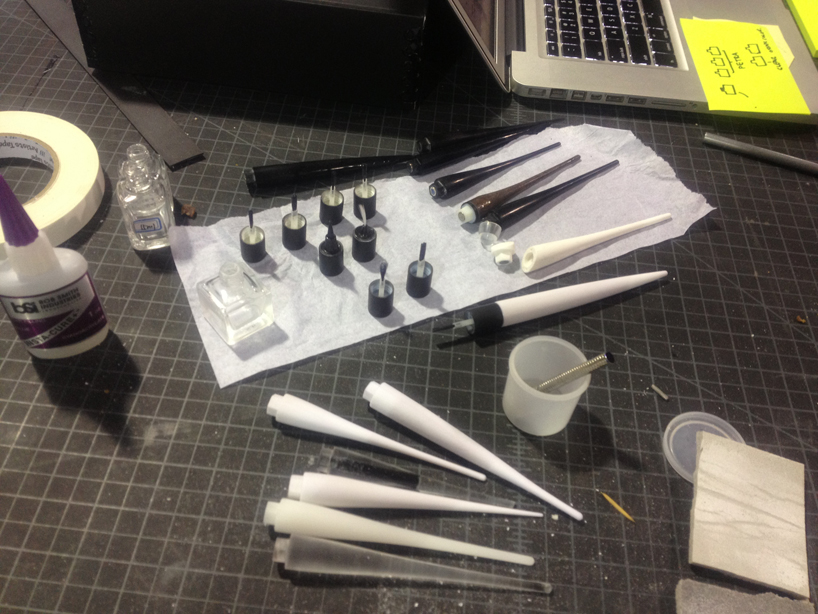 DB: can you talk about the collaboration with julep?
PW: I loved working with the julep team—it was a group of women that got shit done in a true entrepreneurial spirit with a clear purpose. they were a great team of decision makers who really understood the value of good design. I'm very proud not only of what we achieved together, but also how we got to the final solution. the process of innovation can be daunting, and at times messy. we are essentially going into the unknown with a lot at stake and they were incredible partners. thanks to a close collaboration and a lot of trust, we arrived at a design that was not only good for the julep community but also good for the brand and business.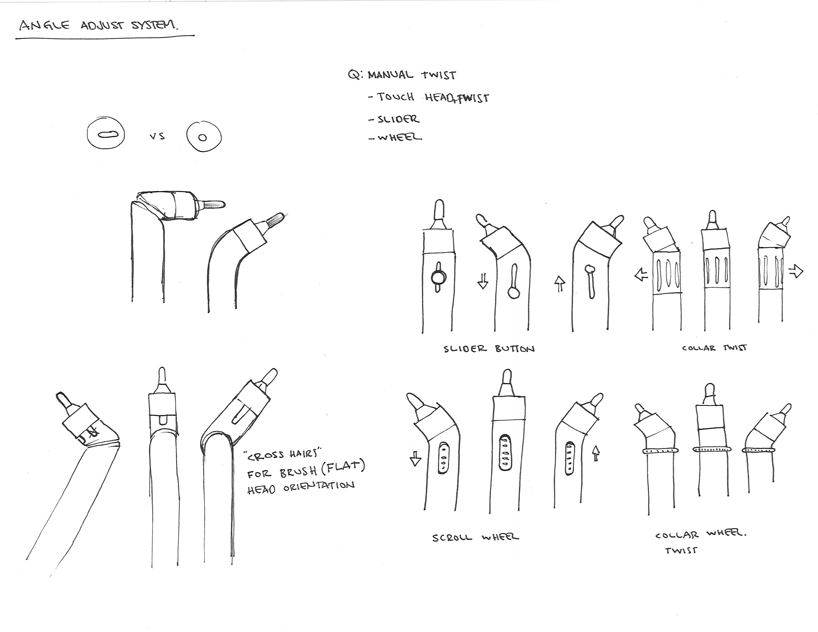 DB: do you remember the instance that made you want to be a designer?
PW: the exact moment, was in a drawing class in art college in paris at age 18. we had to draw 'through' a wooden train set as if it was made of glass. this ability to visualize in three-dimensional space came naturally. it was at this point, that I understood there was a career attached to the way I saw the world. I knew then that I wanted to become a designer.
DB: what is the best piece of advice you have ever been given?
PW: my best friend friend johnny always reminds me to rise above. rise above the little problems of the day-to-day and remind yourself what you're trying to create with your life.
rodrigo caula
I designboom
aug 04, 2014
a diverse digital database that acts as a valuable guide in gaining insight and information about a product directly from the manufacturer, and serves as a rich reference point in developing a project or scheme.
designboom will always be there for you
milan, new york, beijing, tokyo

,
since 1999